Packed with statement pieces of furniture, glistening finishes and bespoke details, sophisticated minimalism meets timeless comfort in this 4,100 - square- feet luxe golf- facing residence. Designed by Priyanka Singh from Gurgaon- based Chalk Studio, a sprawling open - plan area with seamless spaces was crafted by eliminating walls to bring in an element of spaciousness within the home.
Also Read | 6 Unique ideas to make your dull and dark room look bright
In this plush and highly functional design, the decor sports a neutral material palette with signature greys, whites and backlit wooden accents. Inspired by a modern minimalist decor style, the elegant pieces of furniture infuse panache and understated luxury.
Living Area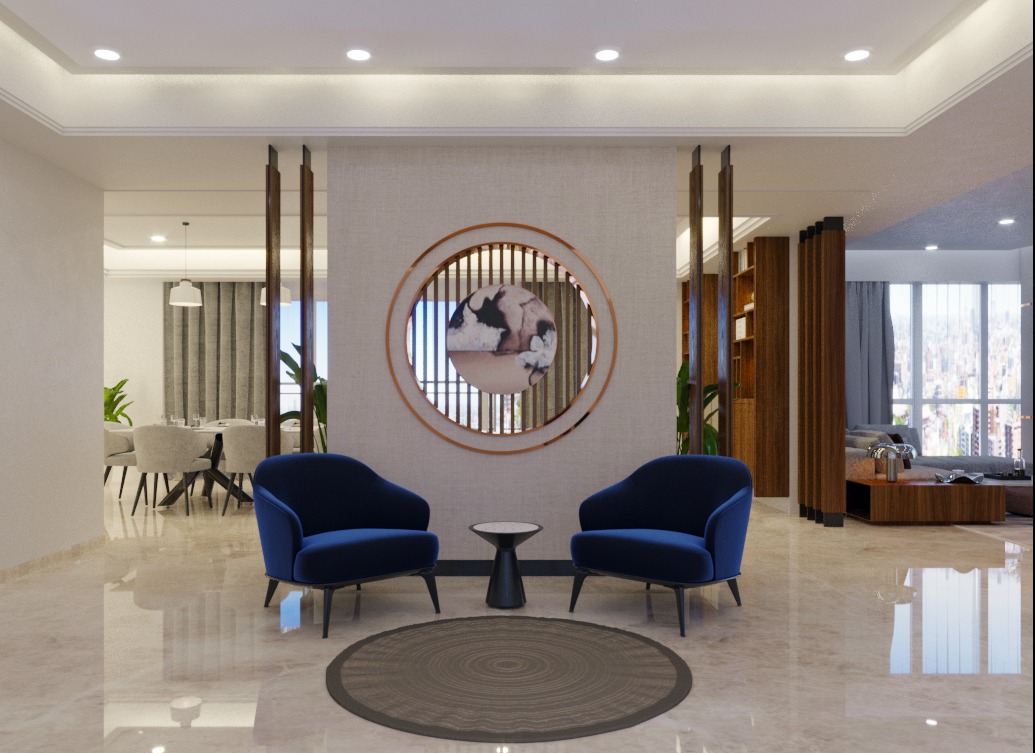 Simple vertical lines define the space with vertical wooden rafters dividing the living room and the dining area. The same language continues behind the sofa. On the adjacent side, there is a showcase wall with a TV & fireplace. The horizontal divisions in the millwork create useful niches for placing artefacts and other accessories. The carpet breaks the monotony of grey, by bringing in brown, blue in abstract shapes.
Dining Area
On the right wall, is a lavish bar, with similar shelving as the living room area. The screens on either side of the false wall conceal this space from the visitors. A clean marble top dining table and round chairs anchor the space.
TV Lounge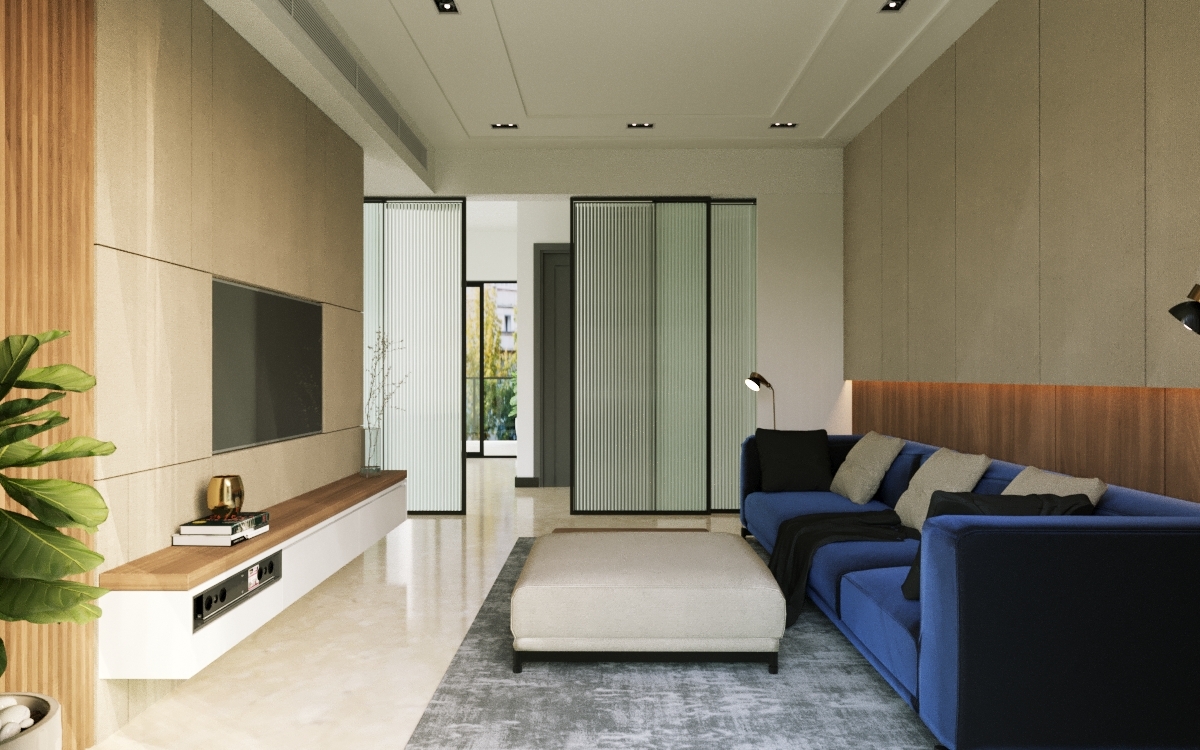 Turning this former bedroom into a lounge allows the family to relax, sit back and watch TV together - a habit predominant in most Indian households. The color scheme is neutral with teak wooden battens used to carry the language of vertical lines.
Master Bedroom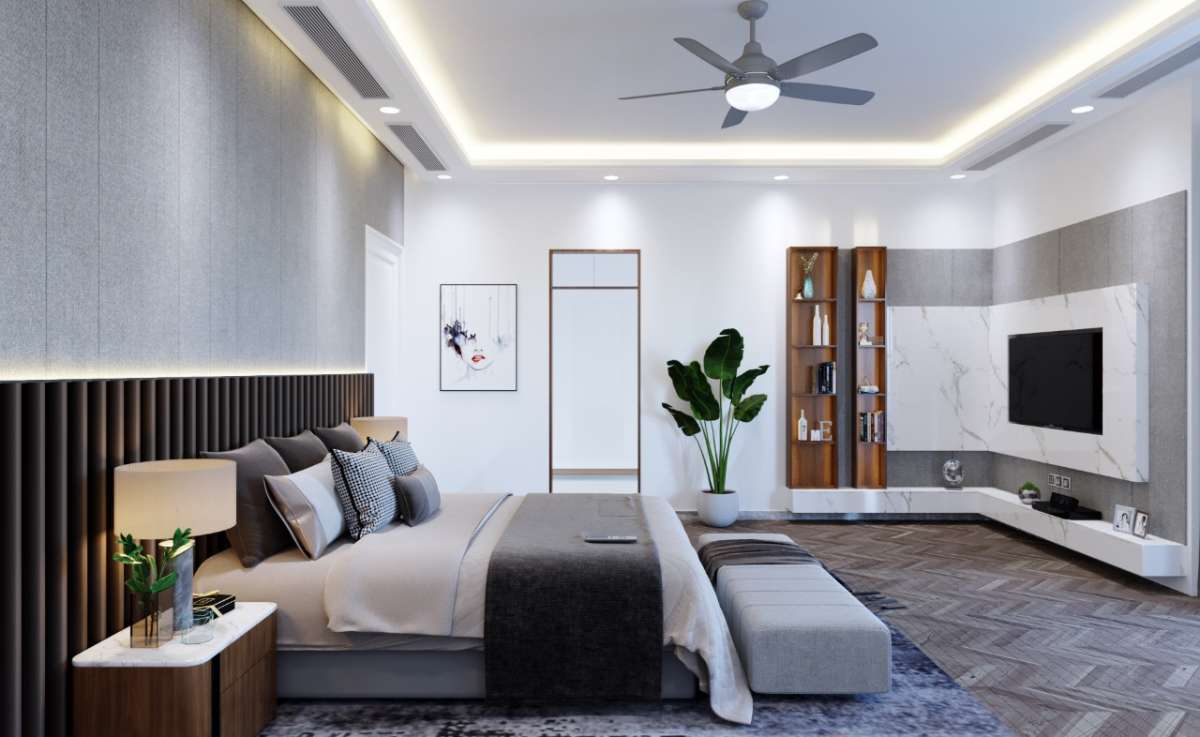 Mainly grey, with chevron flooring and hints of beige on the bed and blue on the cushion. An unconventional TV unit wraps around the wall giving space for extra storage on the shelf.
Kid's Room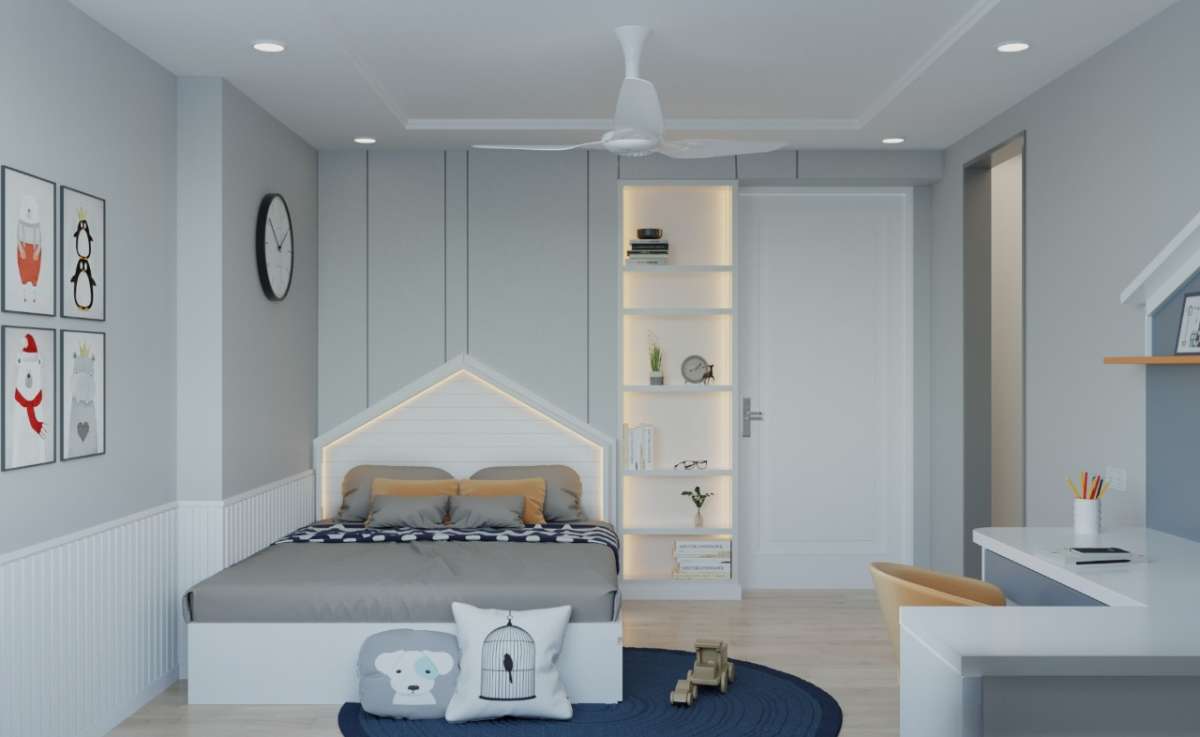 Functional, yet stylistically different from what one might expect for a kid's bedroom. The 'hut' symbol reflects in the bed back and the study table. Maximising storage space, drawers have been given under the sofa & extra shelves have been added for storage. Quirky pop-up art contrasts starkly with the primitive 'hut' look.
Parent's Bedroom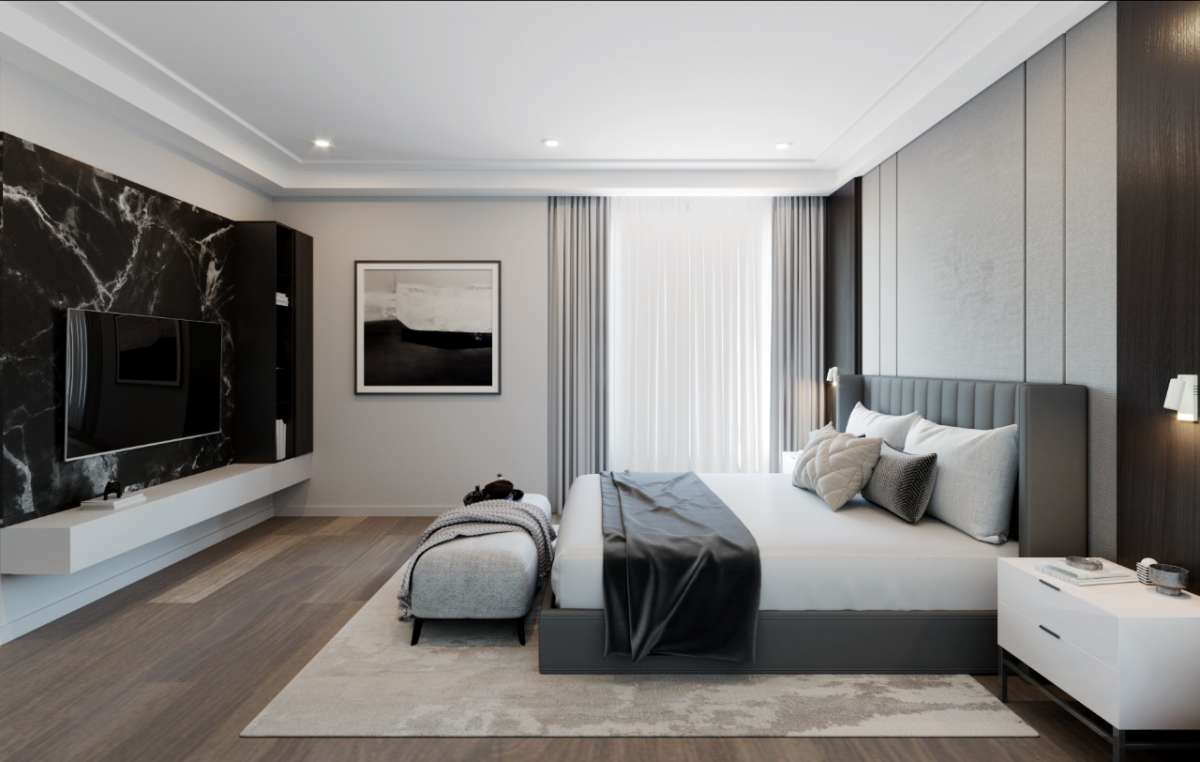 Subtle and minimalistic, yet practical use of Veneer and fabric to enhance the bed back, and use of marble on the TV unit to add an accent to the otherwise muted room.
Kitchen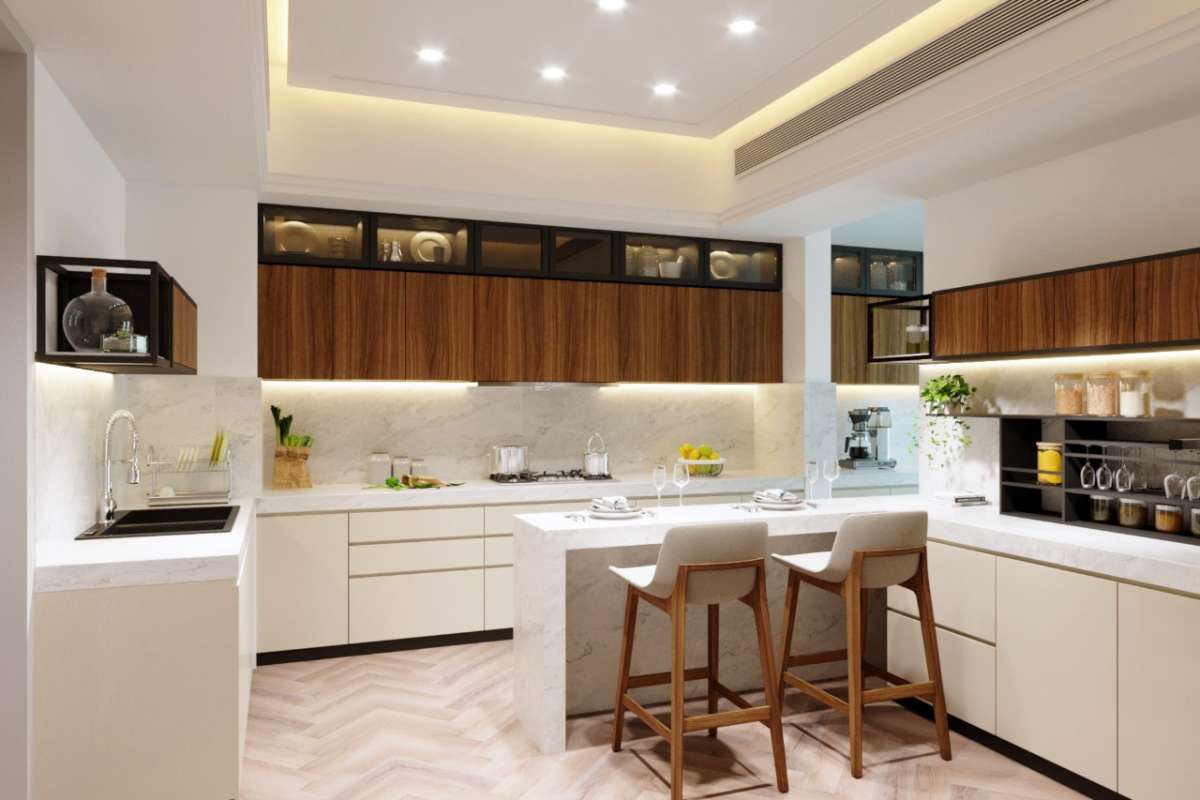 A modern twist on shelving with an open display of daily use items such as lentils, sugar, rice glasses, etc. Creating open shelves above the sink, making it an ideal space to dry dishes, and concealing the chimney to continue the veneer look of the overhead cabinets.
Also Read | 7 Creative ways to revamp your outdoor space and impress your guests
Interior Designers on the project : Priyanka Singh