Offices are slowly contemplating to switch to an hybrid work-culture. While there are still hurdles one need to cross and ensure the country is not pushed back to a third wave, the other critical area that organisations are focusing on is the environment and design support employees need today.
Nestled among the elite environs of Connaught Place in the heart of New Delhi, Corporatedge is a player in the serviced offices space in India. So when Studio IAAD, an award-winning architecture and interior design firm located in Gurugram was commissioned to give its spin to a modern day workspace, they delivered on the brief to the T
Also Read | Prestigious International Honors for Innovative, Inclusive Upper Los Angeles River Plan
Third in the series of the prestigious Corporatedge serviced offices, this workplace is the perfect blend of a vintage legacy with the contemporary elegance of a modern-day workspace. Sited on Kasturba Gandhi Marg opposite the British Council Library, amidst the context of old historic architecture of colonial times, the building looks towards the iconic Hindustan Times building and the Rajeev Chowk flag. This made it imperative for the design intervention to resonate with its iconic surroundings, while existing in synergy with the context.
The design needed to tether to a large clientele of the urban populace with refined elegance, while functioning as a corporate workspace. The luxe surrounding boasts of a thoughtful and picturesque urban design, with a series of columns becoming a signature element.
Also Read | Interior stylist Bhawana Bhatnagar on smart lockers at residential spaces
Since all the gates in Lutyen's Delhi are adorned with globe lights, similar lighting fixtures have been used in offices to form a continuum in the rhythm and the design language, with a similar repetitive pattern that the columns display. Statement chess-board patterns featured on the flooring with elegant wallpapers are reminiscent of the classical era and instantly take one back to the olden times. The café has been envisioned as a bustling eatery on a street that spreads its arms open to every visitor that walks by.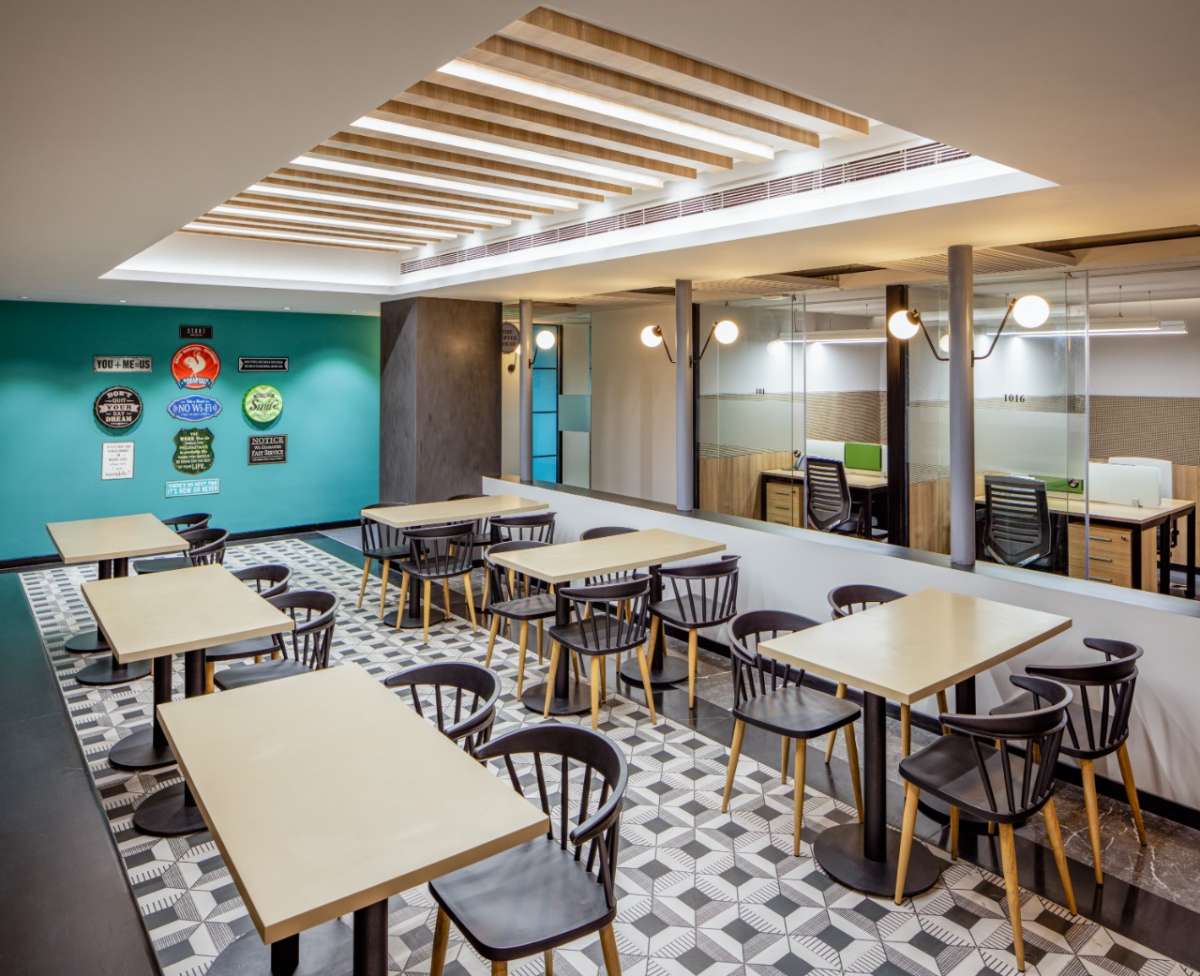 To establish this dialogue, the open café is placed abutting the corridor, allowing people to look into it from all points through the expanse of the passage. All the rooms are bathed in ample natural light, with a stepped ceiling tapering towards the exterior, further maximizing the daylight ingress.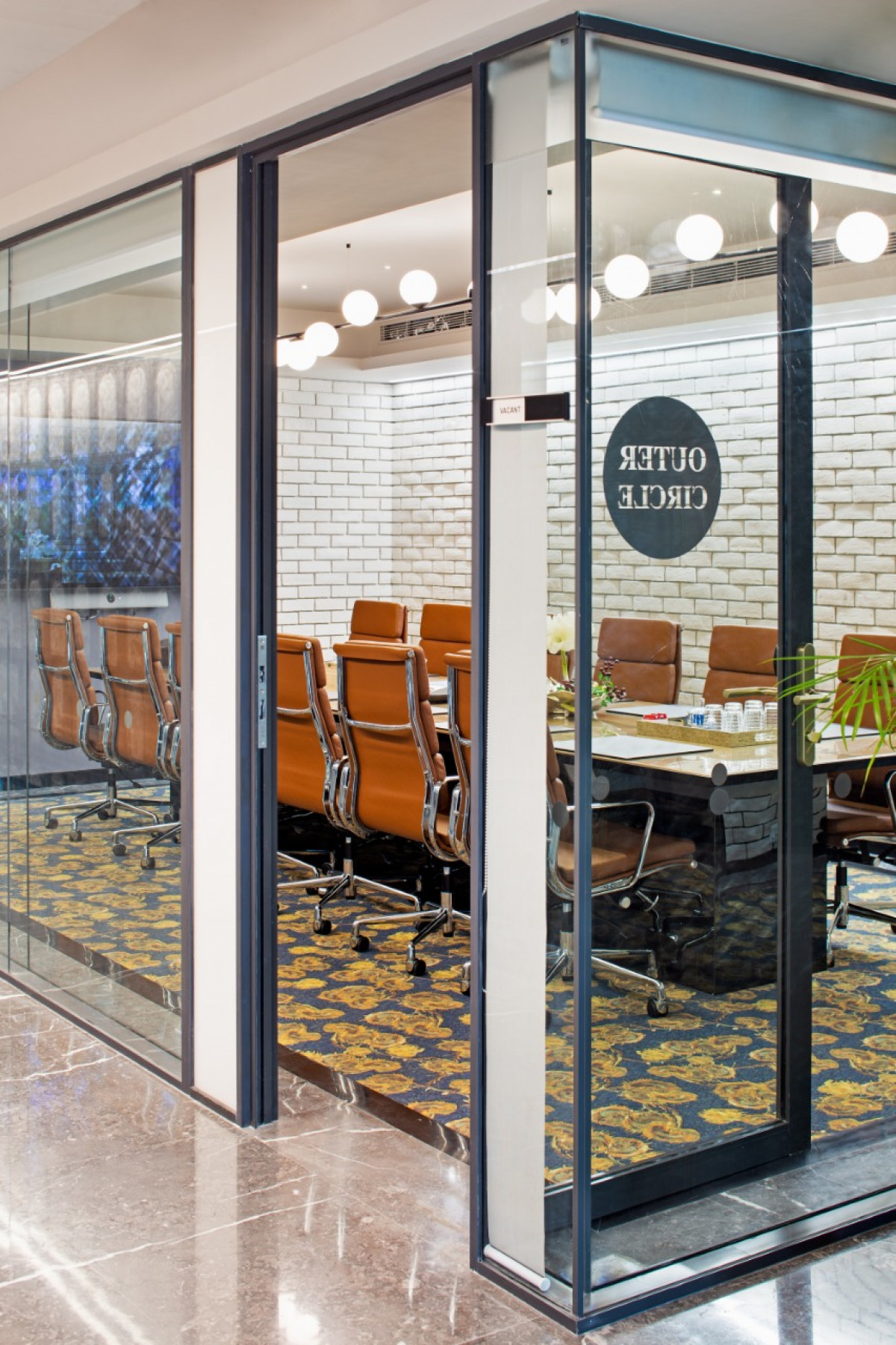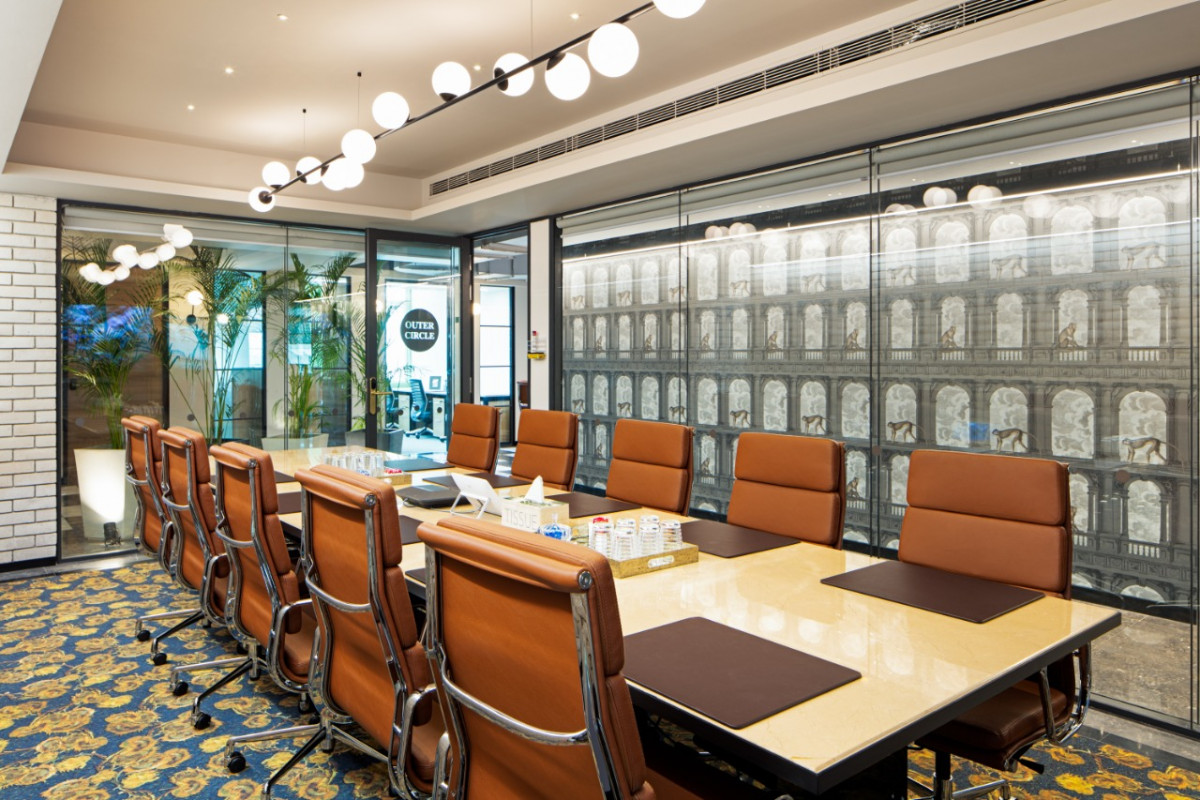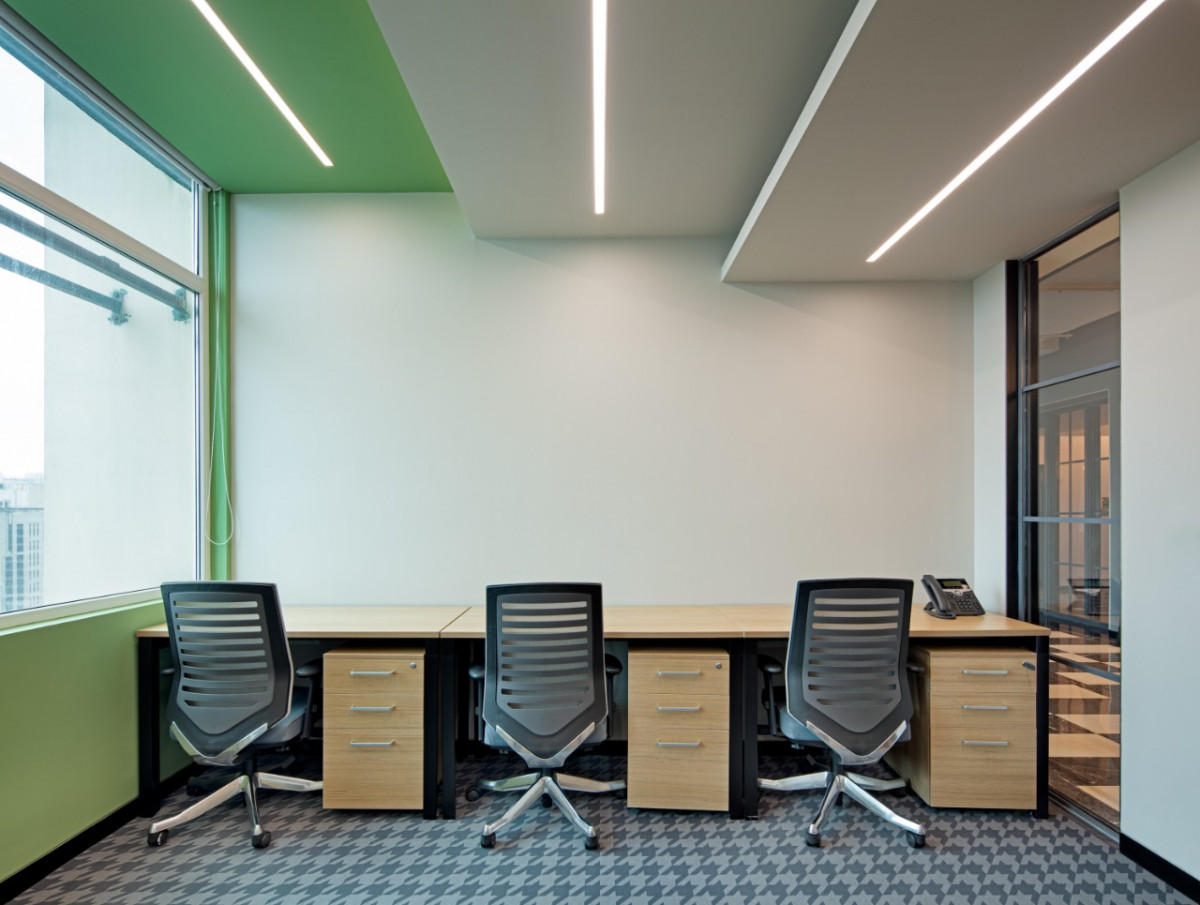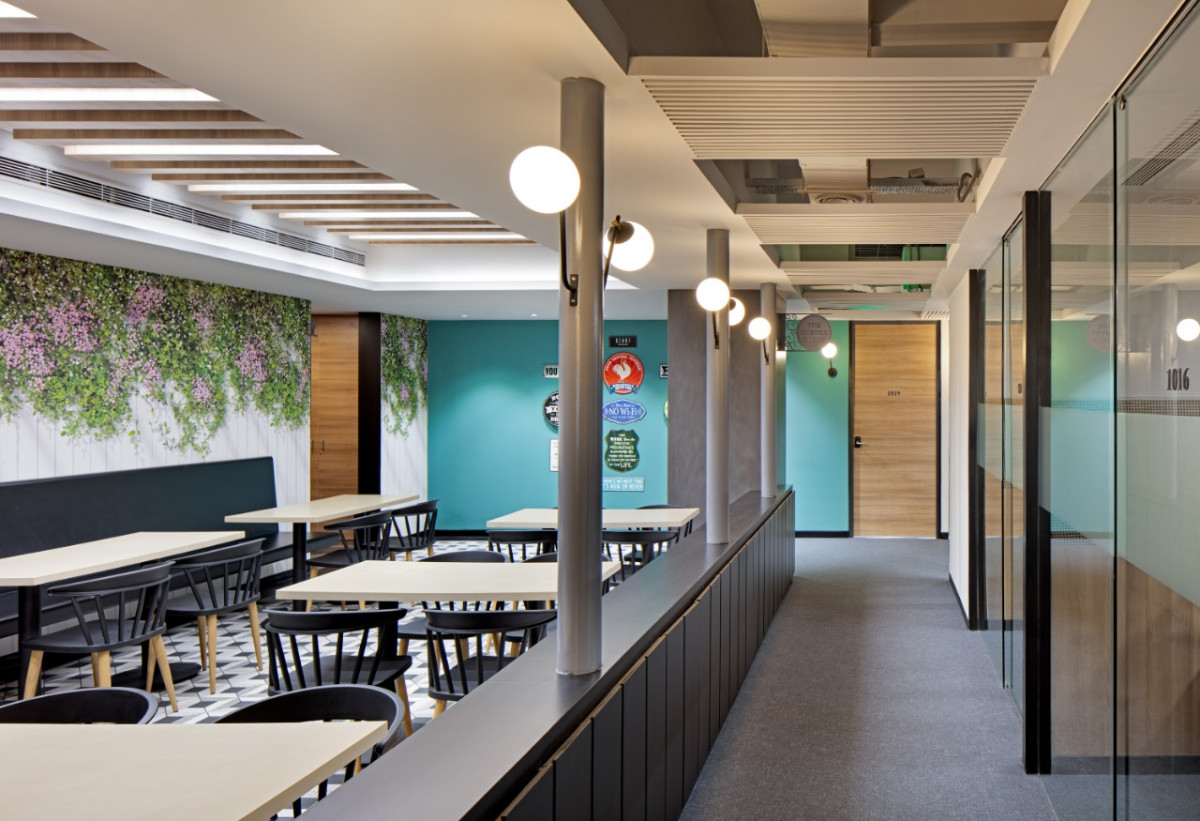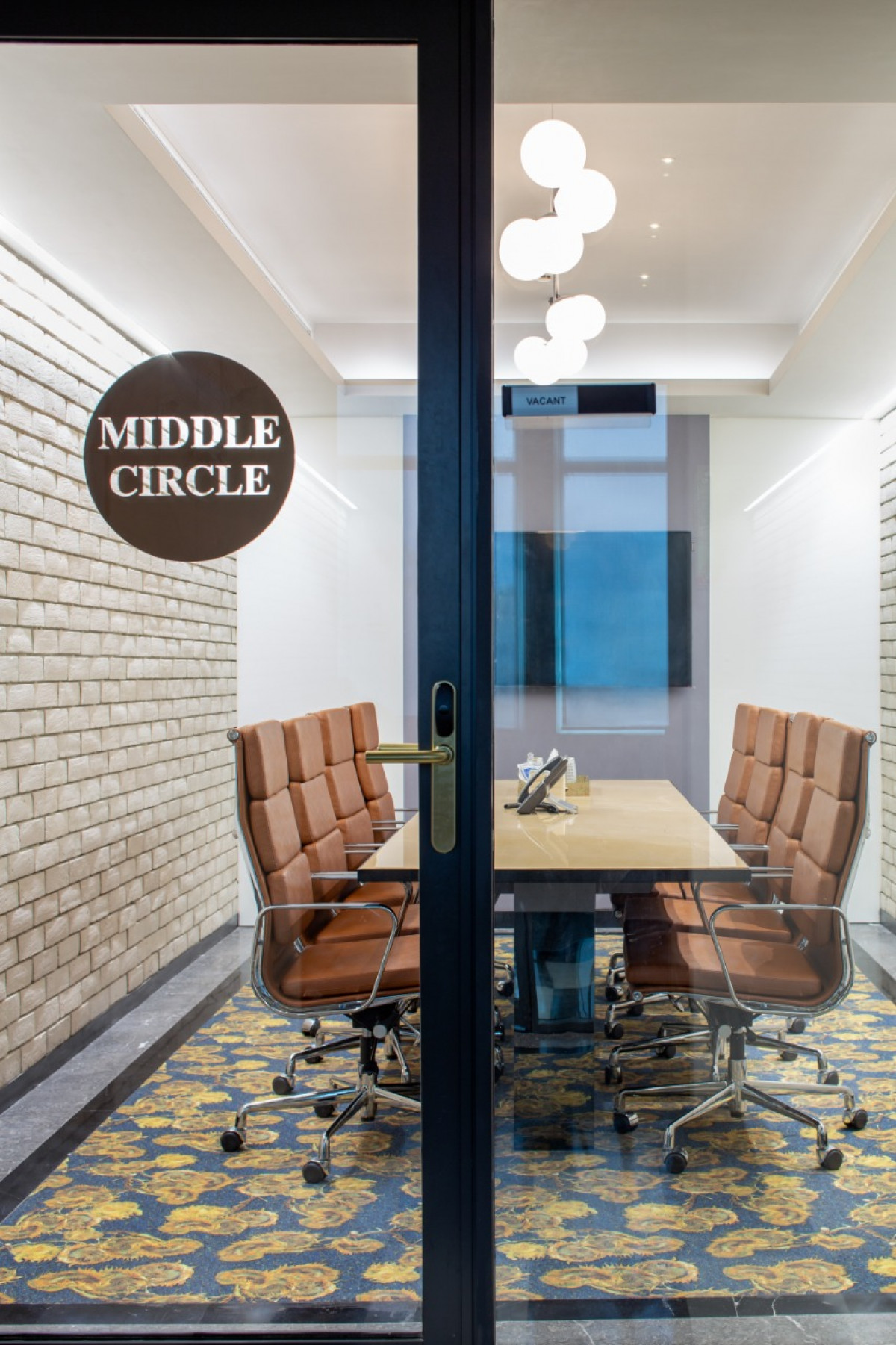 What makes this working space unique is how the building of a relationship between the natural external environment and the interior aesthetics is approached amidst the site context. The design manifesto aims to bring in a sense of airy spaciousness, with colours that keep the scheme subtle yet crisp. Celebrating the modern-day workplaces in a manner that marks its antiquity, each space responds equally to the user and their milieu, while endowing the brand with a unique identity.
Also Read | Five interesting ways to redefine your kitchen