The faint tinkling of the bells inside a tiny temple on top of the hill float dreamily across the fields where buffaloes and cows graze peacefully, the beautiful lull punctuated by the gentle swish of the cadamba, parijat, neem and sandalwood trees. Slowly the golden sunshine flows in, pouring the languor into your limbs as you breathe in the freshness of the air, soak up the sights and sounds around at leisure, and spot the peacefully cocooning butterflies.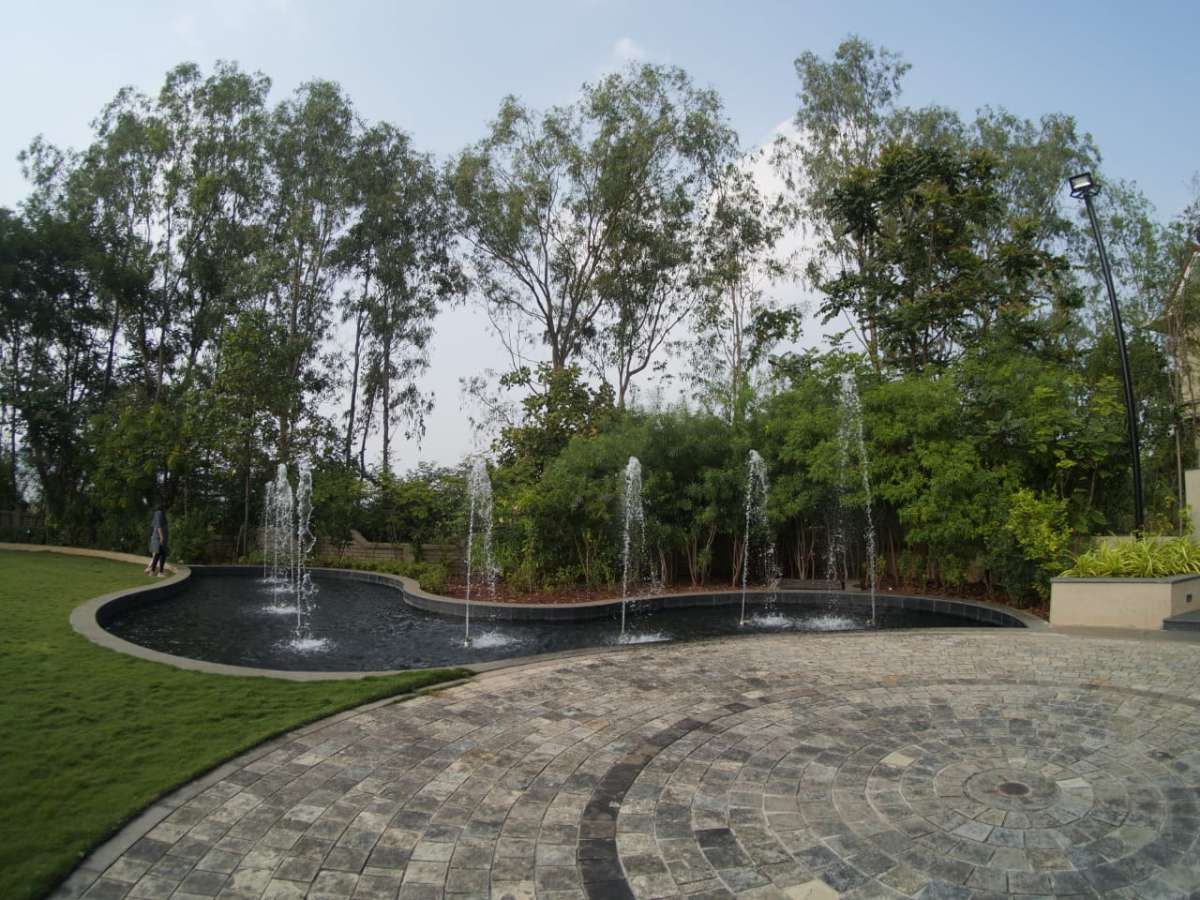 Song of Life County Villa Resort is a carefully kept lush secret, nestling in the foothills of the Western Ghats in Mulshi district – located at a three-hour drive from Mumbai. Come here and you realise that sometimes you simply need solitude to breathe life into your urban ravaged soul. Sometimes there are excellent ways to do plenty of nothing. Sometimes, connecting with your own self makes all the difference.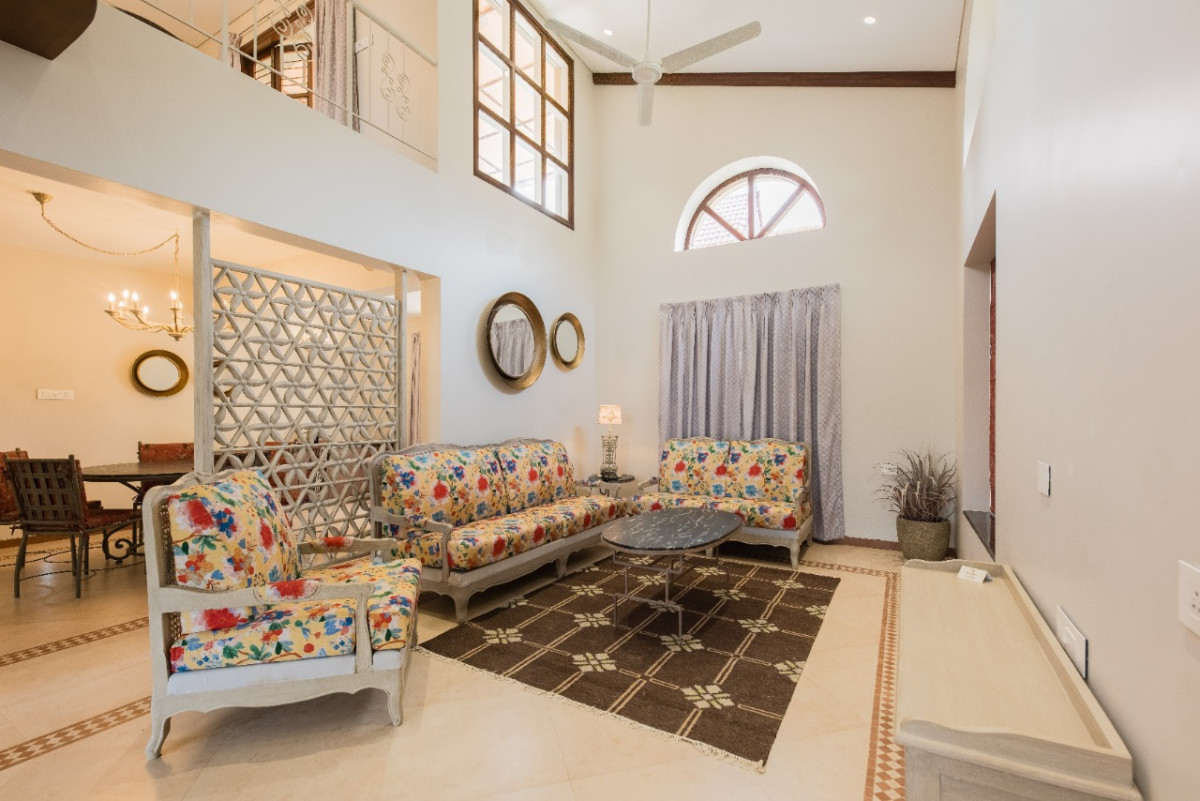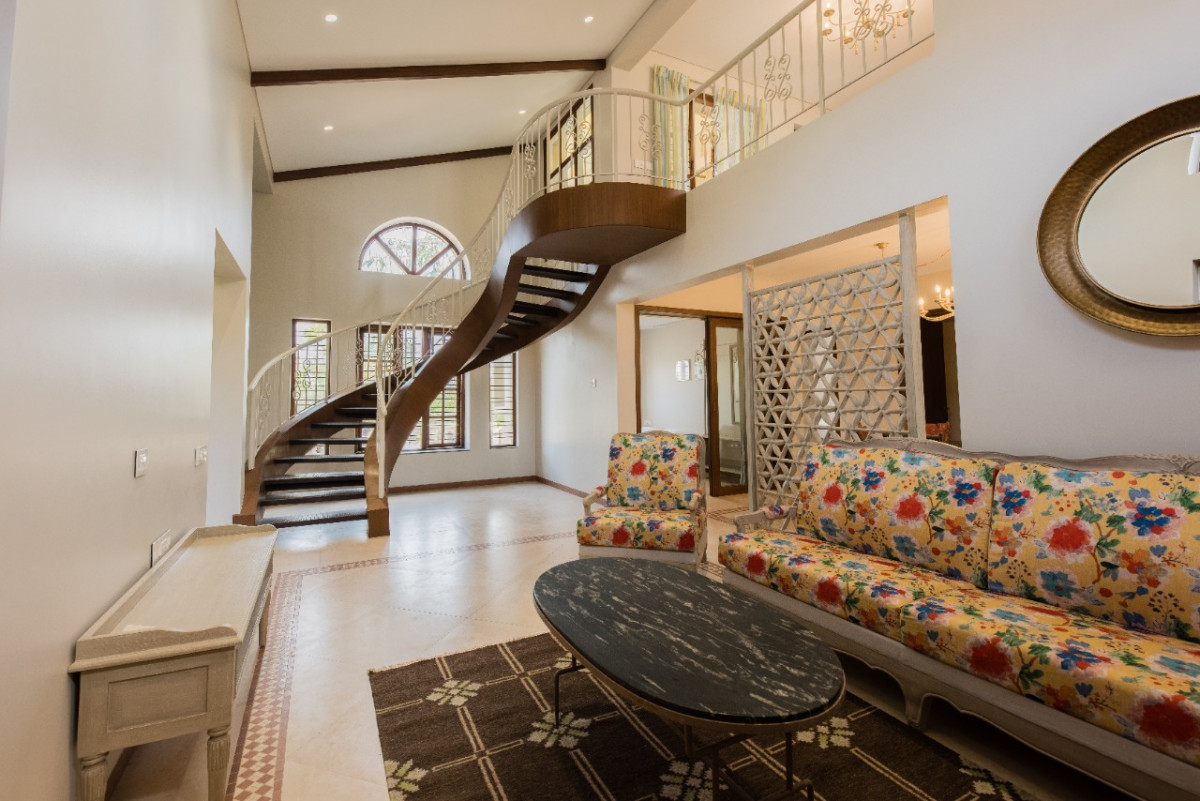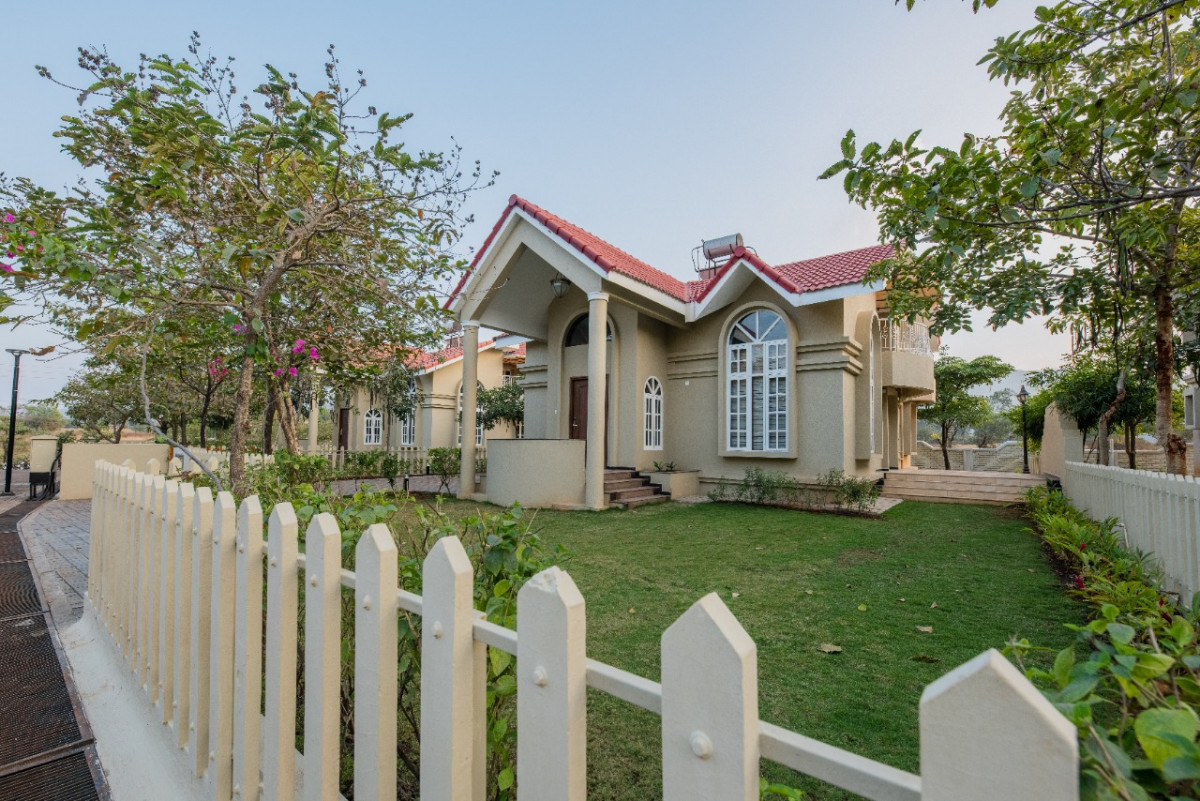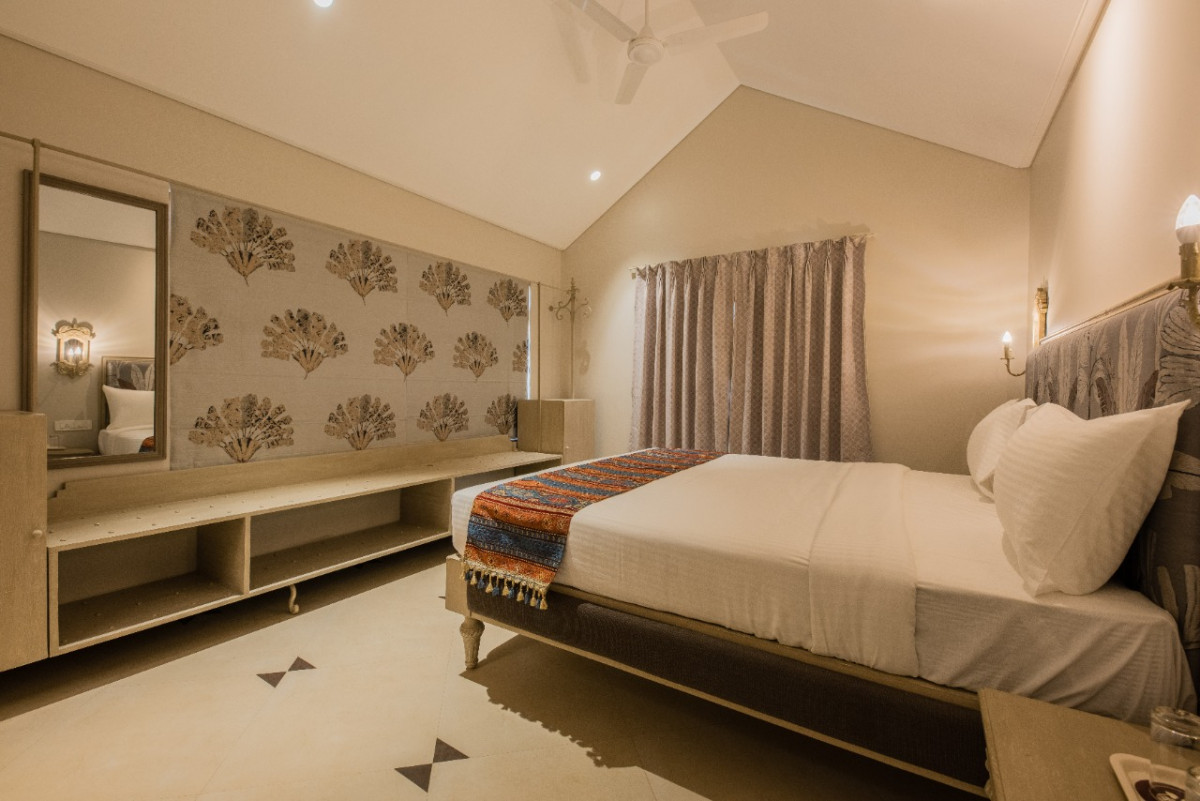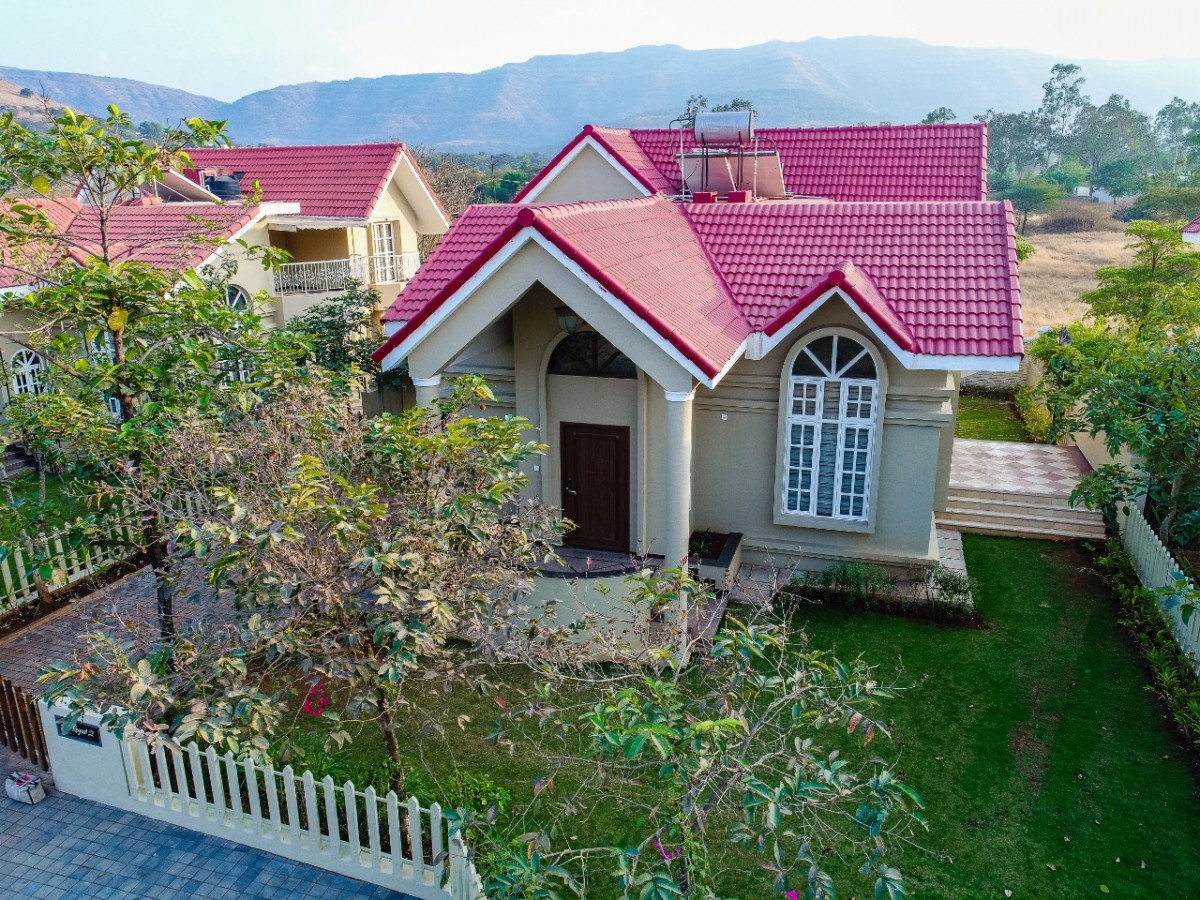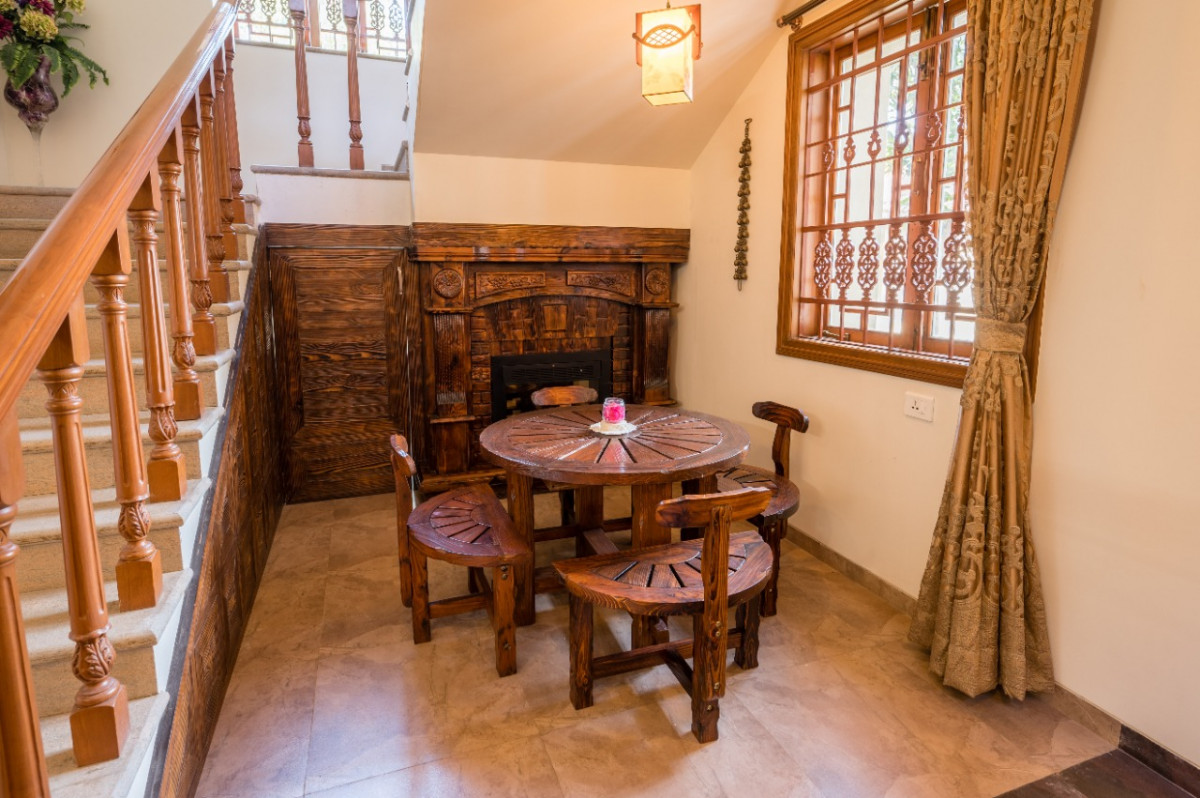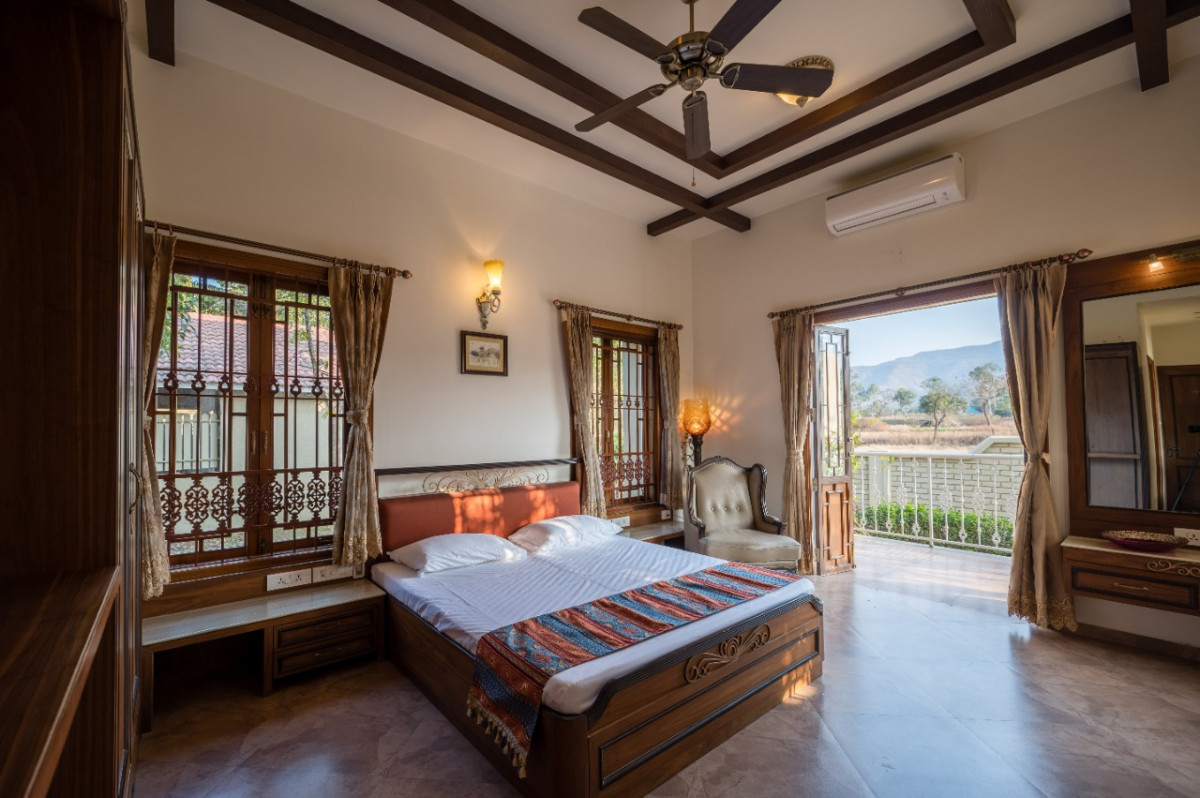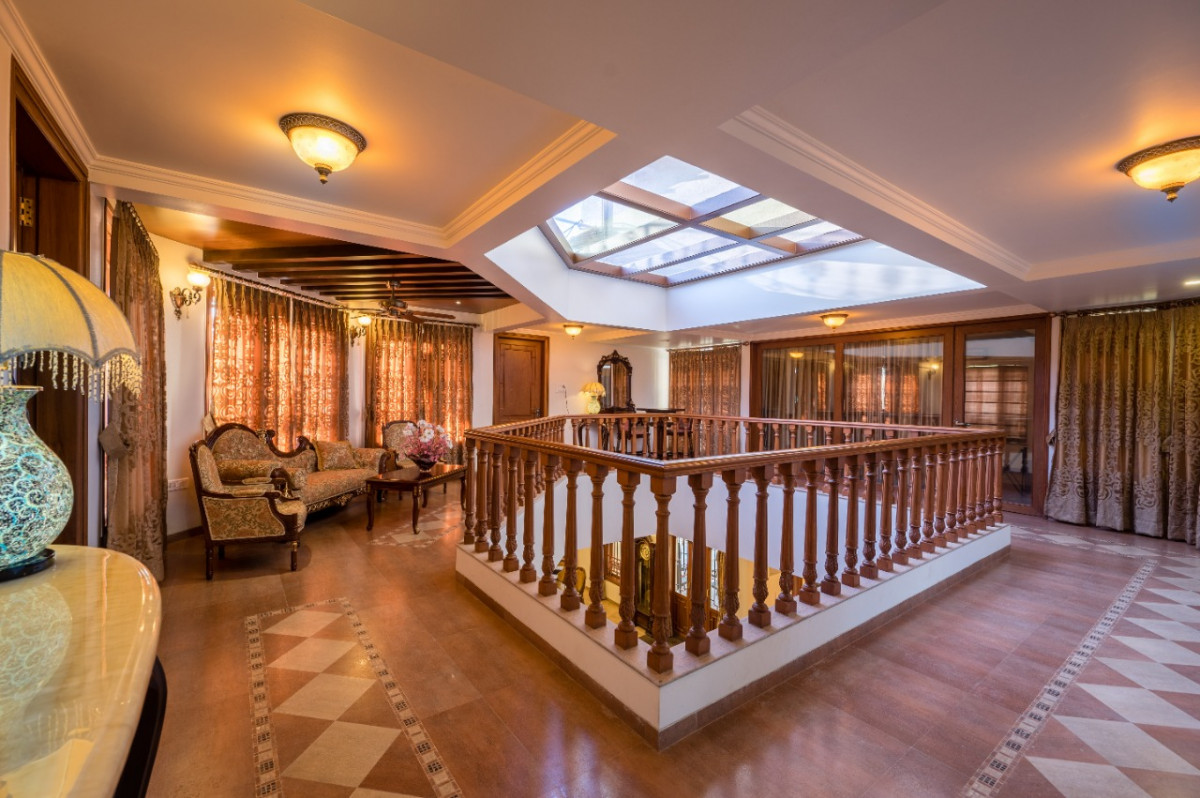 Nature comes alive on the three-acre property, home to a cluster of seven luxury villas shaped in the colonial style of architecture. The accents of a warm Scottish countryside setting rule in the brick-colored sloping roofs and white fence circling each villa. Strokes of clever landscaping make way for a quiet swimming pool behind the tiny green concierge at the entrance of the property. The menu at the restaurant, Harmony, behind, brings in primarily plant forward offerings in clean nutrition through locally grown produce. It is a small ecosystem, bringing in the workforce from the neighbouring Mulshi village, with solar panels on the roofs to power the electric supply, rows of lavender, oregano, basil, aloe vera planted in beds lining the rear of the villas. The central stone walkway stands beautifully engaged with large granite planters. At the end, peeps the seven bedroom villa next to the waterfront promenade. In the pandemic inspired new normal of intimate gatherings (with the big fat Indian weddings on a diet!), this is an ideal spot for celebrations with loved ones. Perfect for weekend getaways and savouring special moments of togetherness.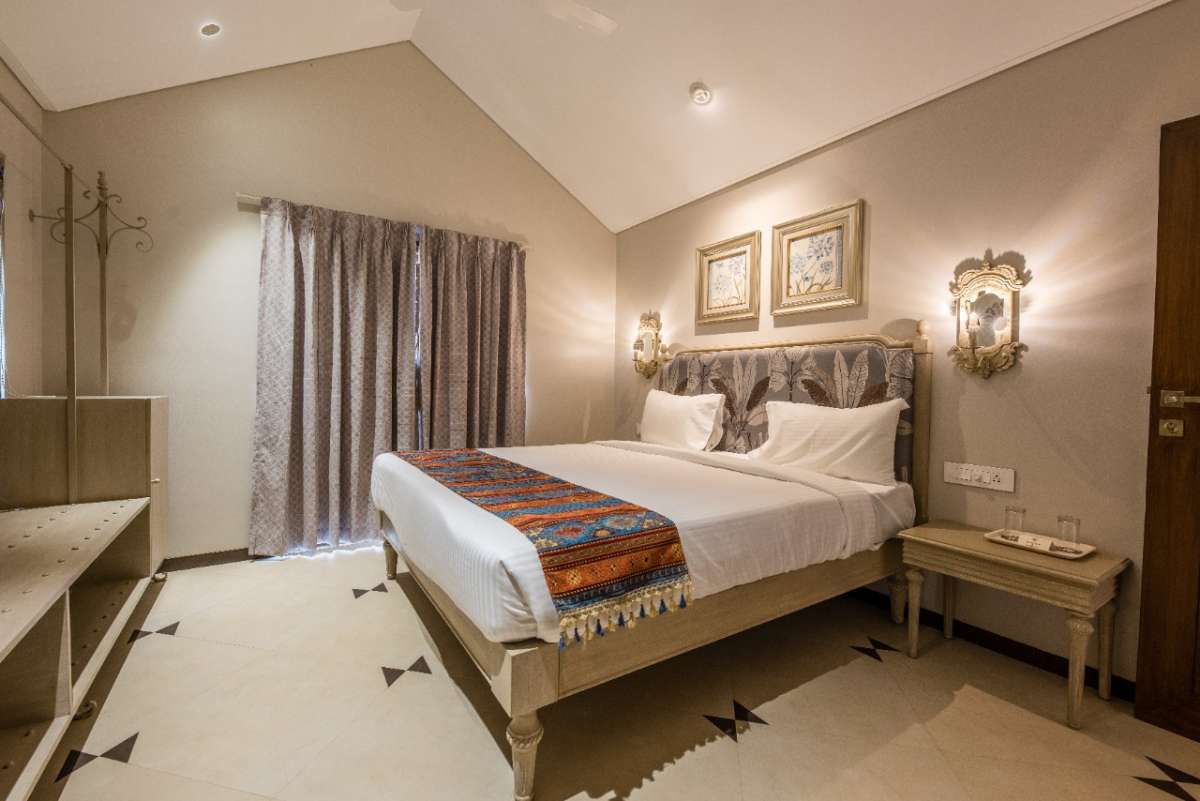 Drink in the birdsong that fills the air against the blue sky, with over 84 species of feathered friends - from the now rare house sparrows, to the vocal parrots, the maverick myenas – fluttering amidst approximately 2000 shrubs and leafy trees. The cluster of three, five and seven bedroom, porch-laced villas bring the outside inside with roomy spaces awash in a palette of whites and sandy tones, striking light fixtures and mini balconies that open into verandahs. Dip into the Oriental treatments at Tranquility spa, ear marked by a gigantic Buddha. There is a traditional swing atop the terrace of the recreational zone, near the swinging wicker seaters, to let you enjoy the feel of the raindrops against your skin as the wind rustles through your hair.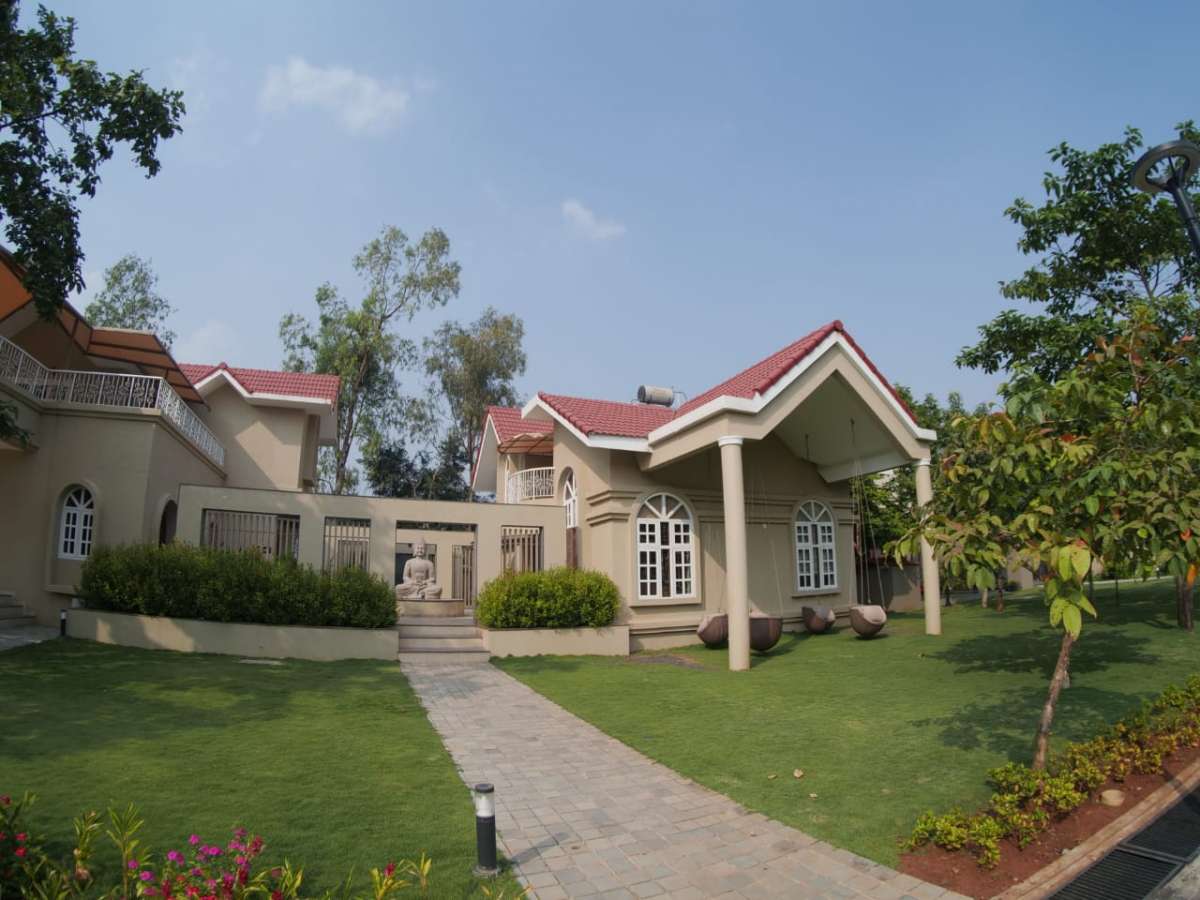 Let your heart simply sing aloud and come away with the ultimate souvenir – an experience of a lifetime, from this ecosystem that spells sheer bliss
Getting there:
One hour (15 kms) ahead of Pune, Song of Life County Villa Resort is located on the Lavassa-Link Road

Getting around:
Trade solitude for trekking trails along the nearby locales: Tikona fort, Mulshi lake, Lavassa nature trail, Singhad fort

Address:
441, Song of Life Road, Urawade, Mulshi, Maharashtra