Urban Oasis
Located in the heart of the city, the triangular site on the heavy trafficked corner of Tresser Boulevard and Greyrock place, is surrounded by large scale office buildings and a shopping center. Stamford Urby, raising on the main corner of the road, occupies a site that stood empty for 3 decades and was therefore locally known as the "hole in the ground". The first phase of the complex is finished, consisting out of 465 rental apartments, jumping to phase two will add 176 units, a 12Ft big clock with a unique clock-movie created by artist Maarten Baas and much more.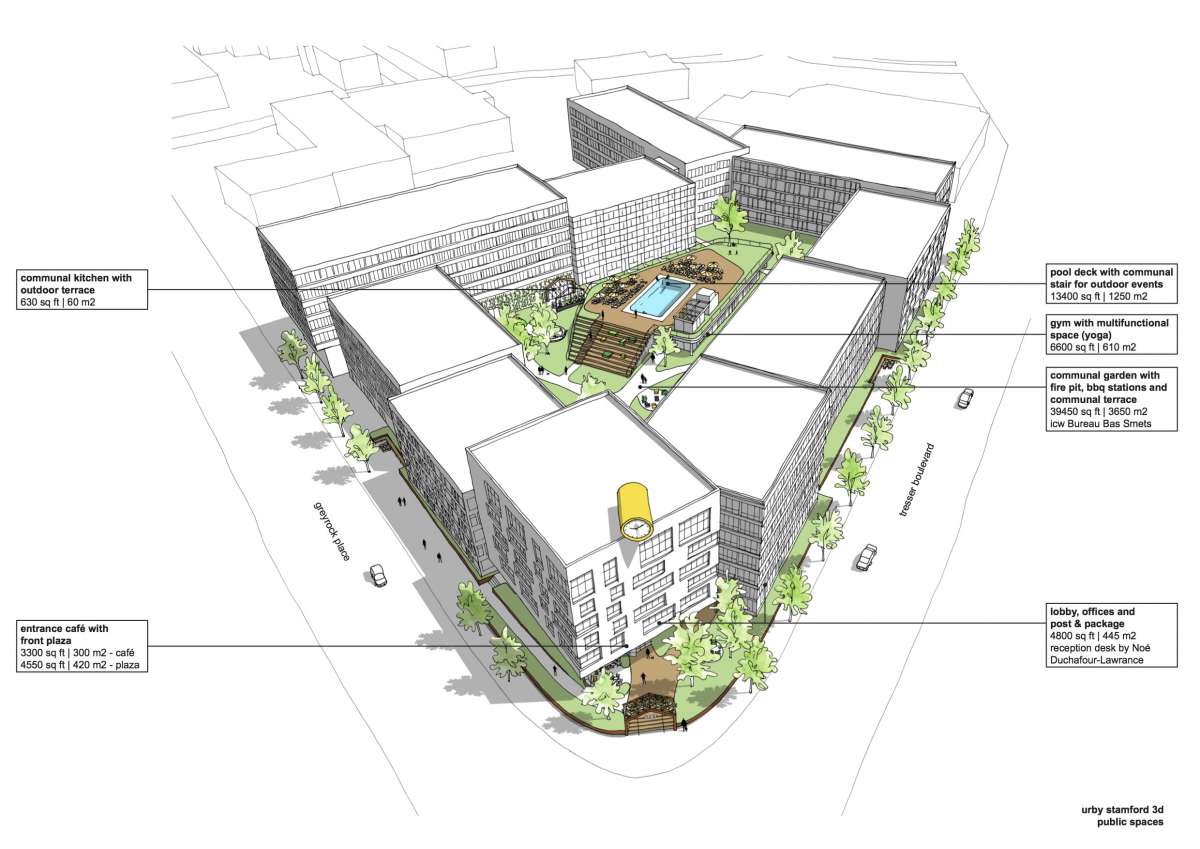 URBY's focus on experience and community is highlighted once again, bridging between the public and the private in different areas of the complex. A human scale atmosphere is created thanks to the diverse volumes of the buildings and the addition of a landscaped zone with public seating. The public plaza and cafe terrace in front of the building provides an intimate covered outdoor space and creates a connection towards the landscaped courtyard. In the heart of the complex, a communal court is designed as an urban oasis, as a counter weight to the busy roads and city center. The court comprehends a round shaped gym pavilion, a rooftop pool and landscaped stairs serving as stage for outdoor communal events, movies and performances. These areas are connected to the main entrance via the lush bamboo garden designed by Bas Smets.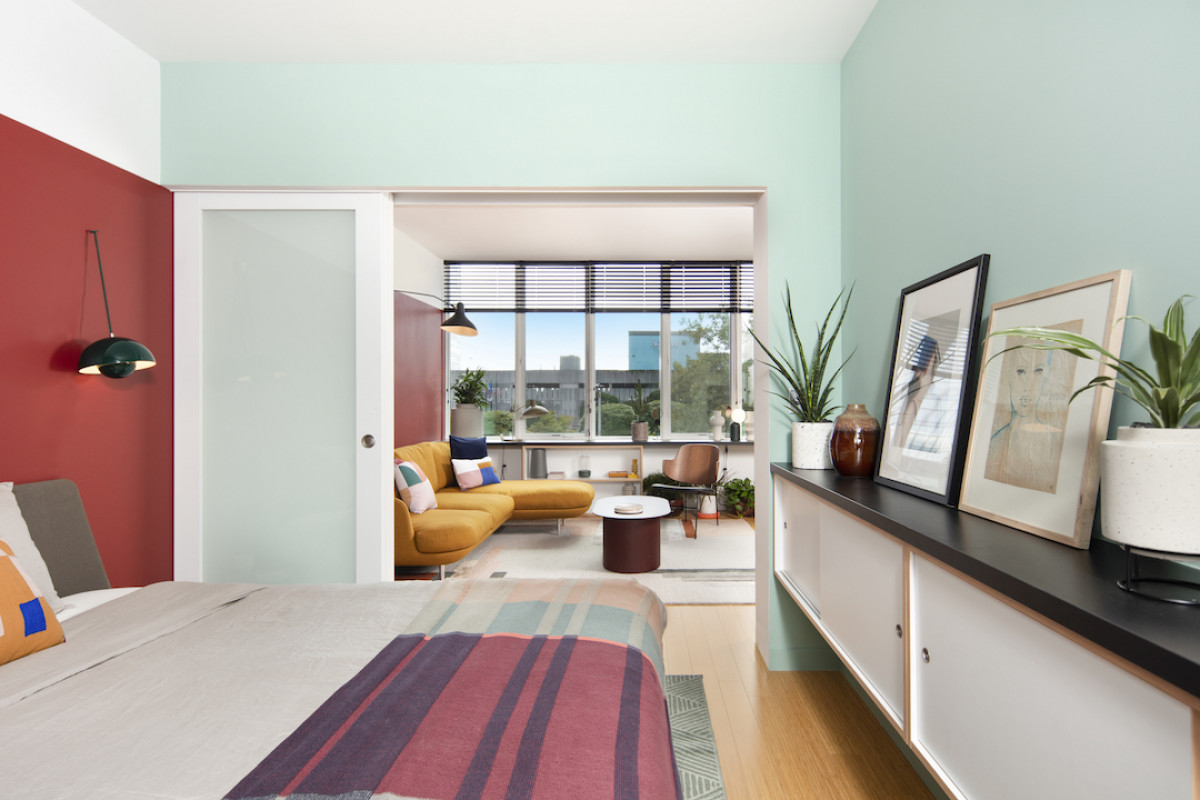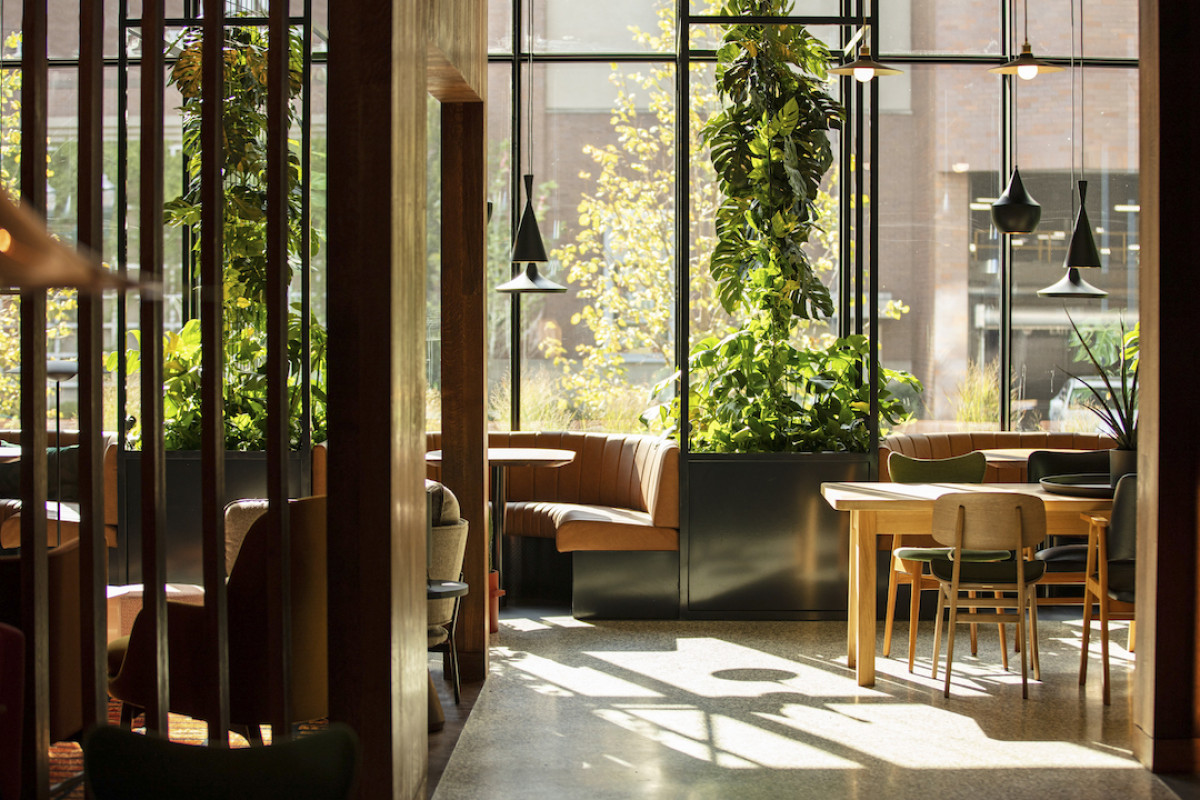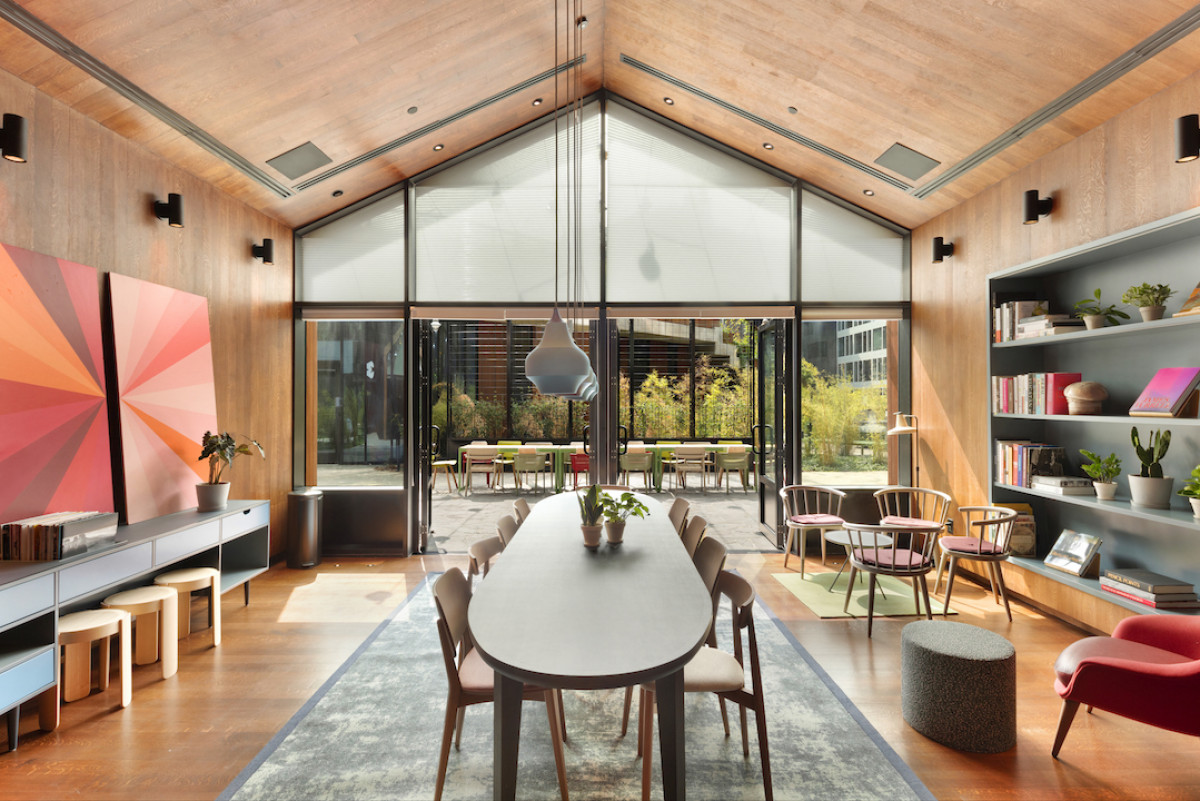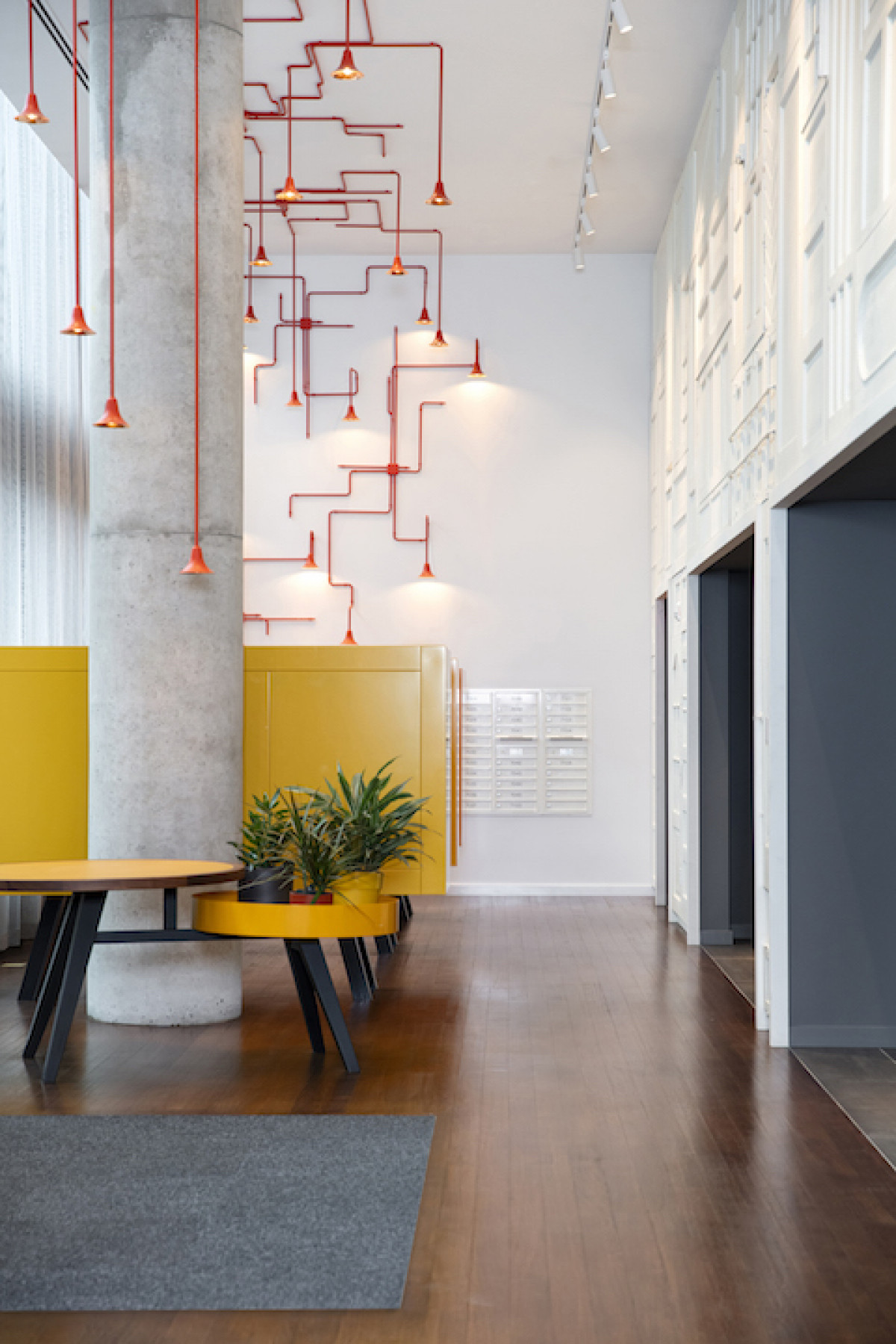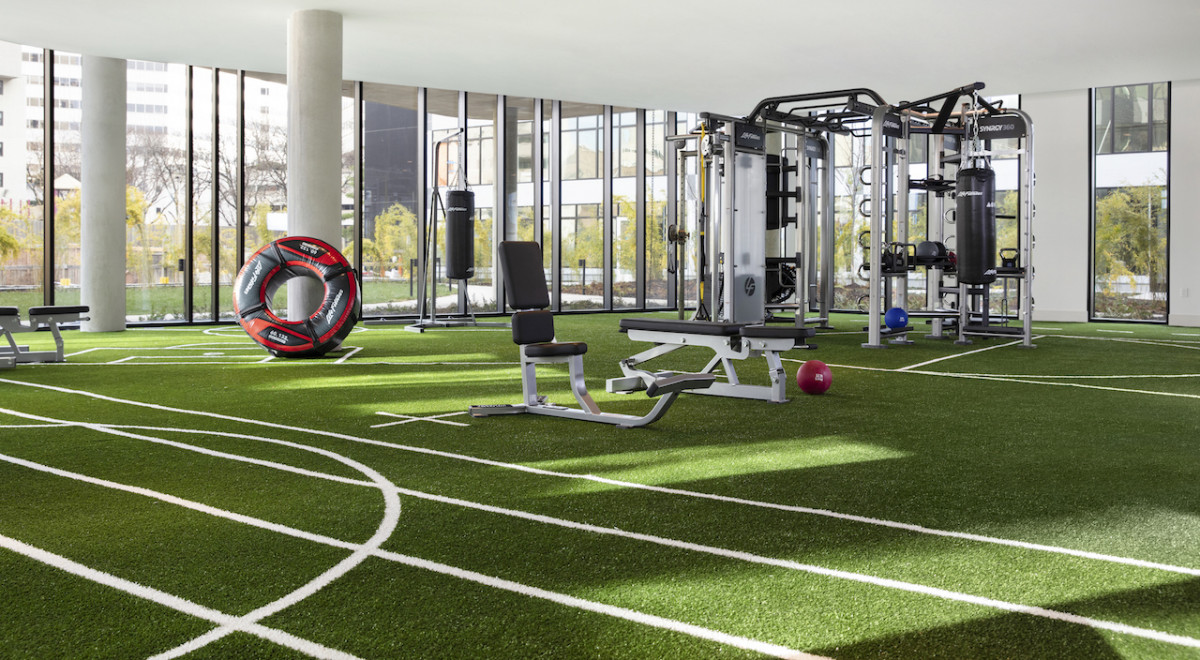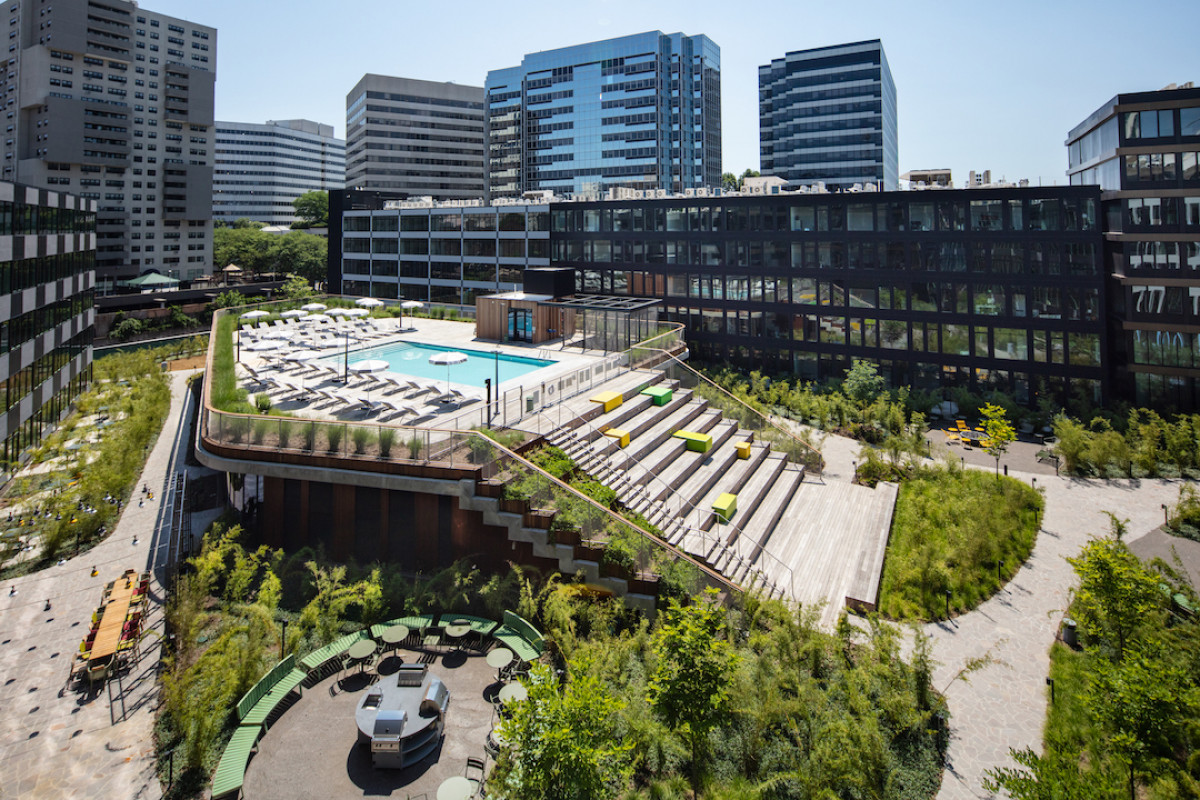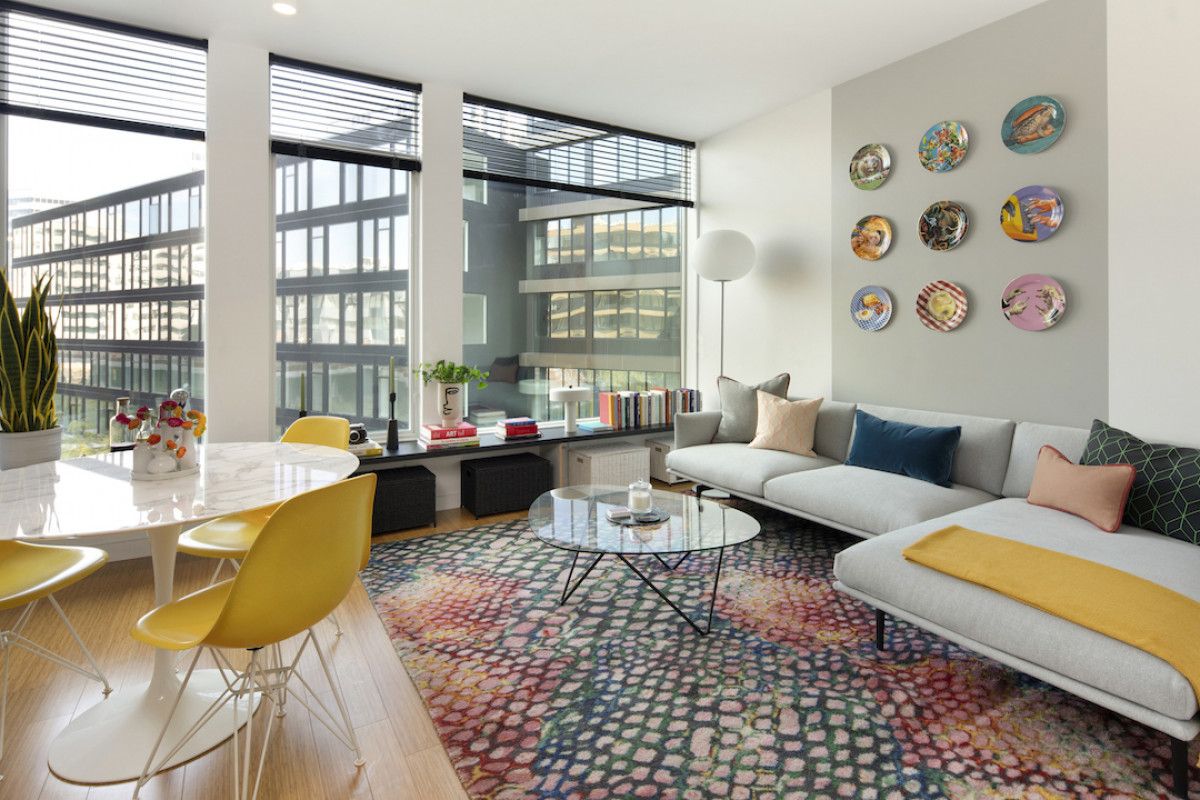 Stamford Urby apartments are available in S, M and L. Compact in size to keep monthly rates down, all apartments feel relatively large and spacious thanks to the clever use of the available square footage, big windows and bright lighting plans. With plenty of built-in storage space and fully equipped kitchens and bathrooms, Urby apartments set a new standard in ready-to-move-in rental housing.
Executive Architect - Minno & Wasko
Landscape Design Courtyard - Bas Smets
Executive Landscape Architect - Mellilo and Bauer
Developed by Concrete and Iron state to more adequately meet the needs of the modern-day citizens, Urby is the first real estate concept that is tailored to fit the neighbour hood and responds to changes in modern urban life.
Next to Stamford Urby, the URBY family continuous to grow. Coming summer, the last phase (phase 3) of Harrison Urby will open. Dallas Urby and Journal Square Urby will start construction in 2nd quarter of 2021, followed by Washington Navy Yards and Silver spring by the end of 2021.