Dezeen announces the winners of the interiors categories in this year's Dezeen Awards, which celebrates the best architecture, interiors and design around the globe.
The 11 interiors winners include Downtown LA Proper Hotel in Los Angeles, United States, by Kelly Wearstler Studio, which wins Hotel and short-stay interior of the year. Judges found the project "evokes an experience that subverts the formality of conventional hotel design through its sense of identity and integrity throughout."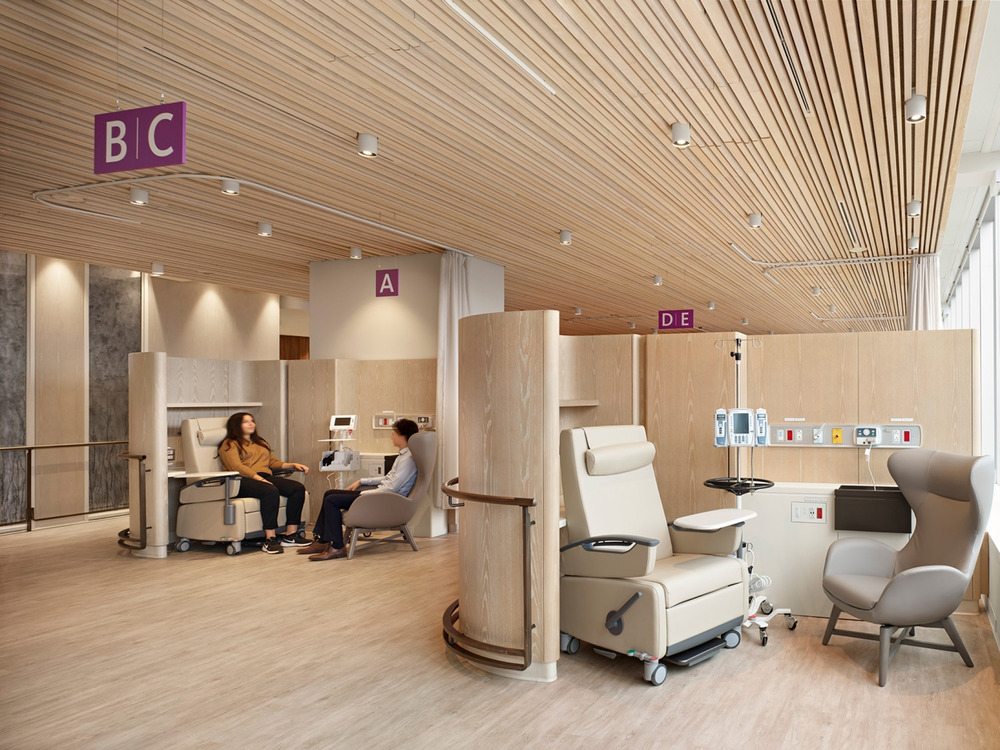 Émilieu Studio designed the interior of Camondo Méditerranée design school in Toulon, France, winning Civic and cultural interior of the year. The studio aimed to create a large-scale flexible learning space, only furnished with reused local materials. "This school sets a new example of how to approach design education, creating a sense of openness and mobility, which is what a school should be all about," commended the interior judges.
M Moser Associates wins the Large workspace interior of the year, surprising judges with its reimagined interior of a power station in Singapore to create the global headquarters for multinational technology company Dyson. "We were pleasantly surprised that Dyson, a bleeding-edge company in innovation and technology, has opted for a refurbishment rather than a new build," they said. "We were impressed with how they took an old shell and modernised it."
Twentieth is a three-storey house designed for a couple and their three young children in Santa Monica, United States by Woods + Dangaran. The living spaces are organised around a courtyard with a decade-old olive tree with a U-shape ground floor, creating space for living rooms on both sides of the courtyard. Winning House interior of the year, judges said Twentieth "demonstrates an admirable interplay between inside and outside and a good mix of different finishes and textures."
Shoji Apartment, London, United Kingdom by Proctor and Shaw wins Apartment interior of the year. The project is a 29-square-metre micro-apartment that features birch plywood joinery throughout its interior. The apartment has an elevated sleeping area enclosed in translucent panels, which reference Japanese shoji screens and lends the project its name. "This is a highly innovative solution to the complexities of a challenging space that retains all the functionality of a normal apartment," said the judges.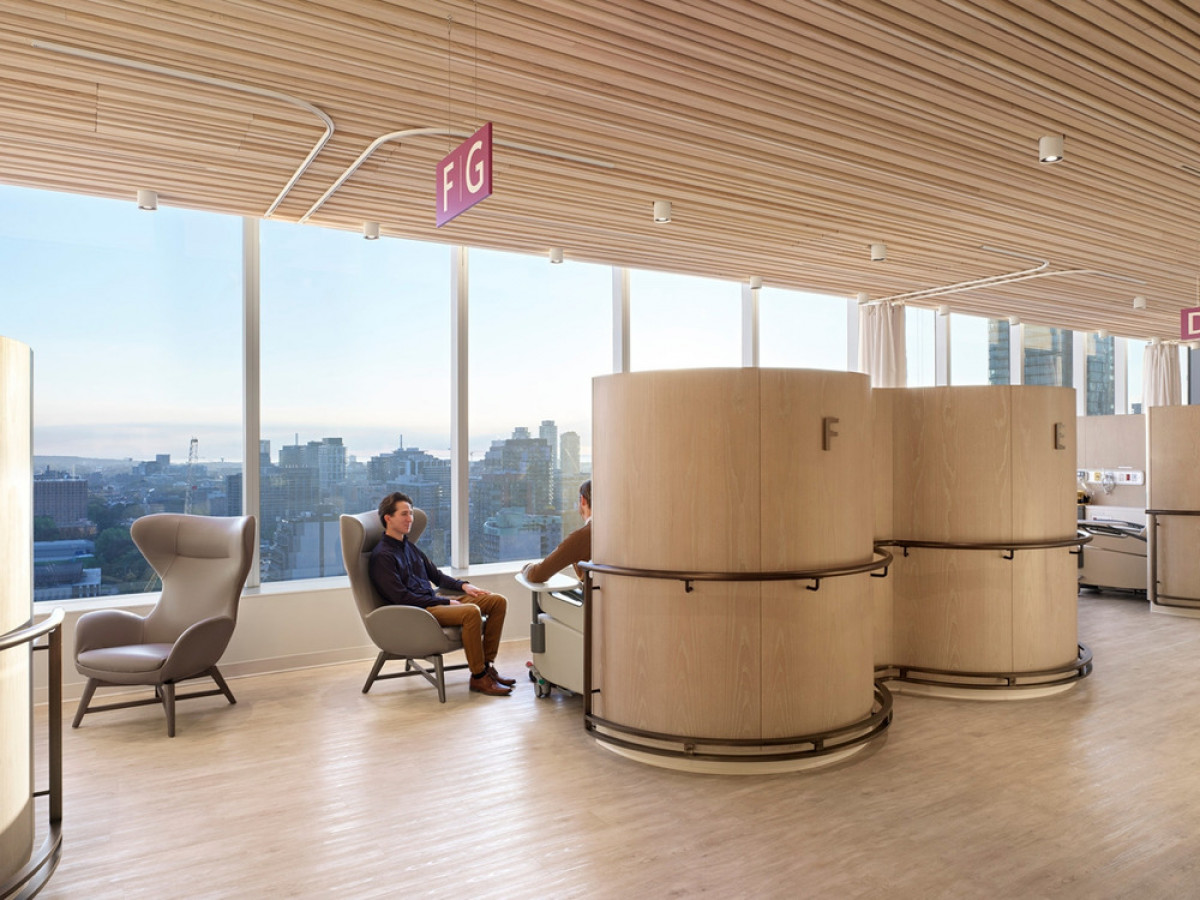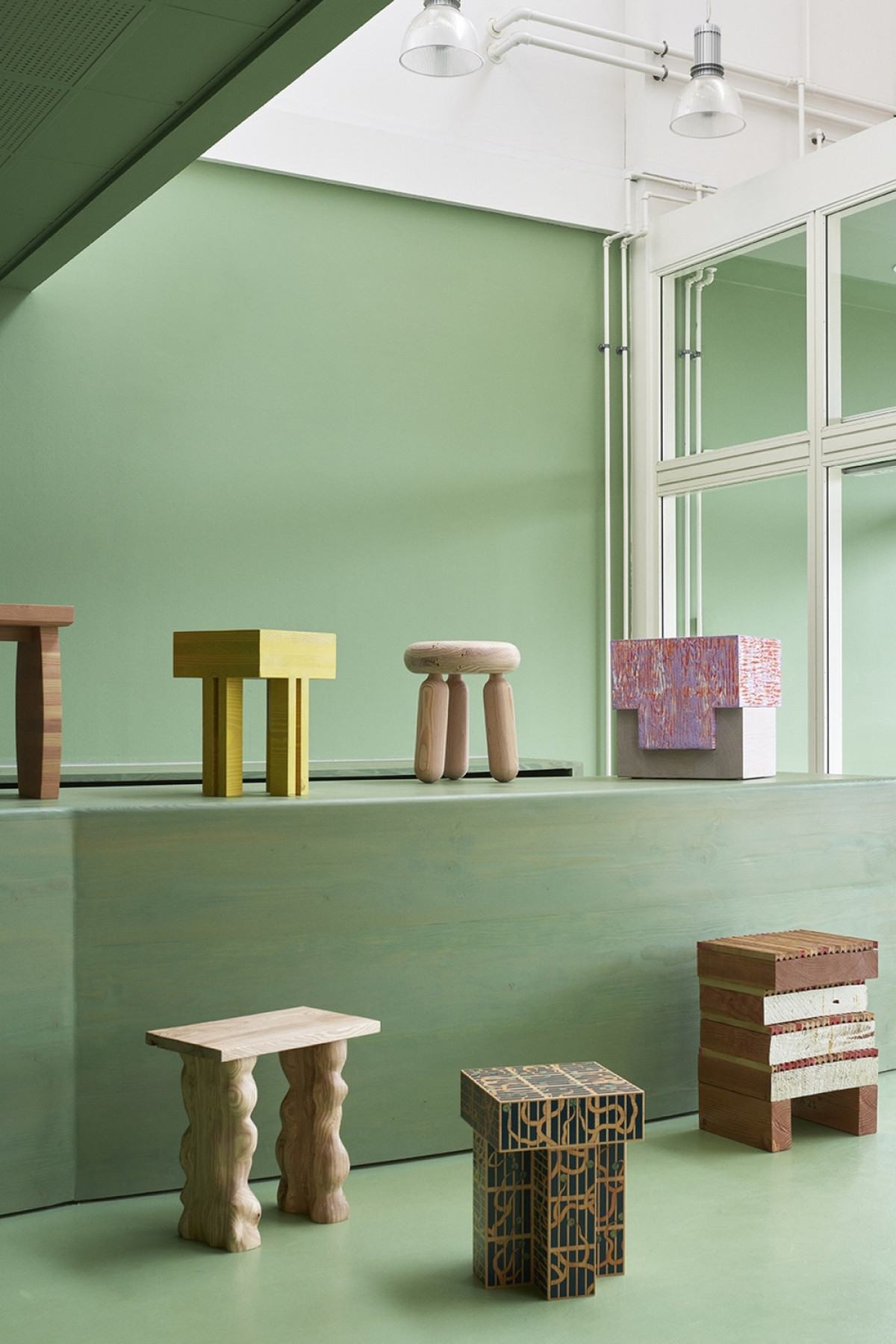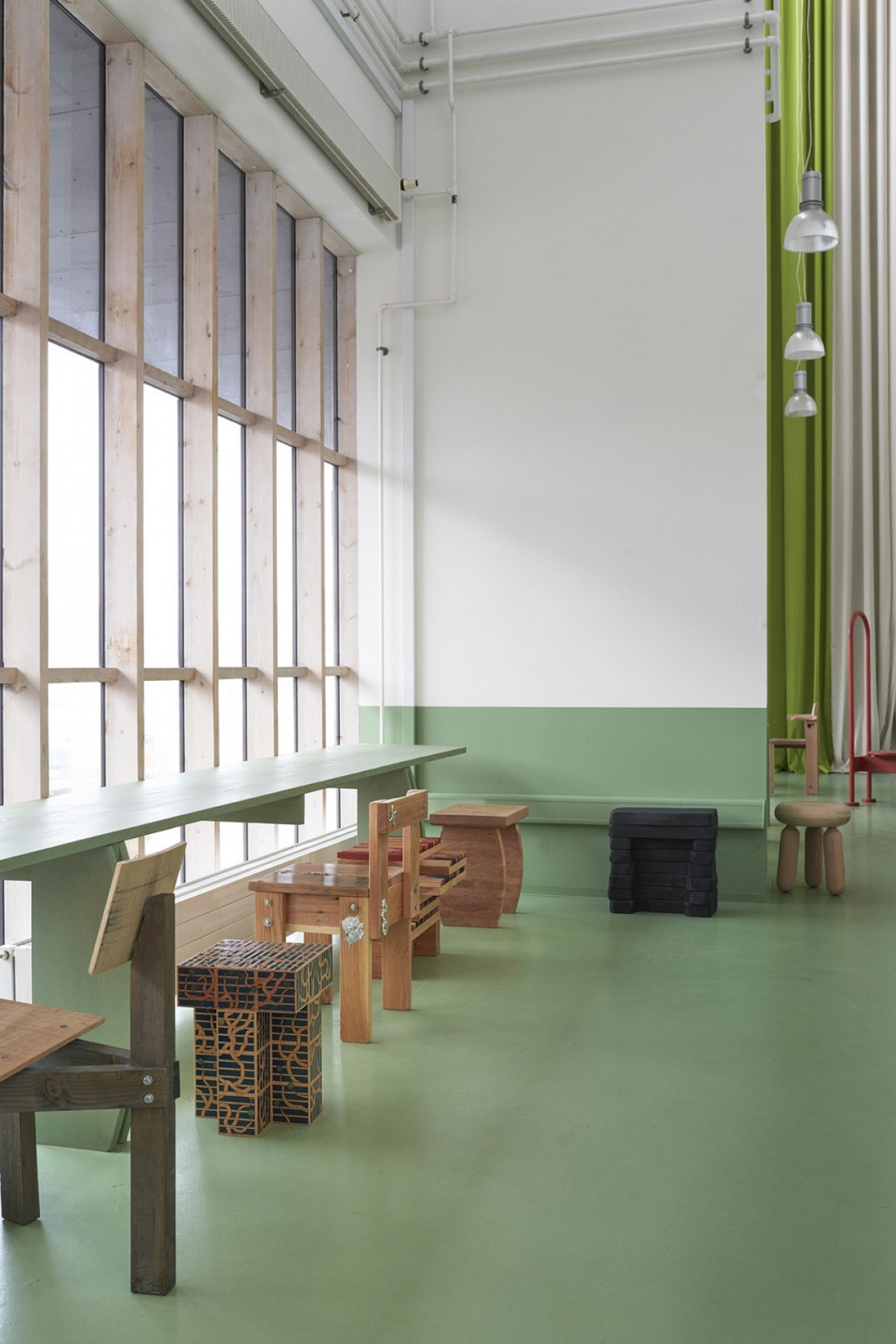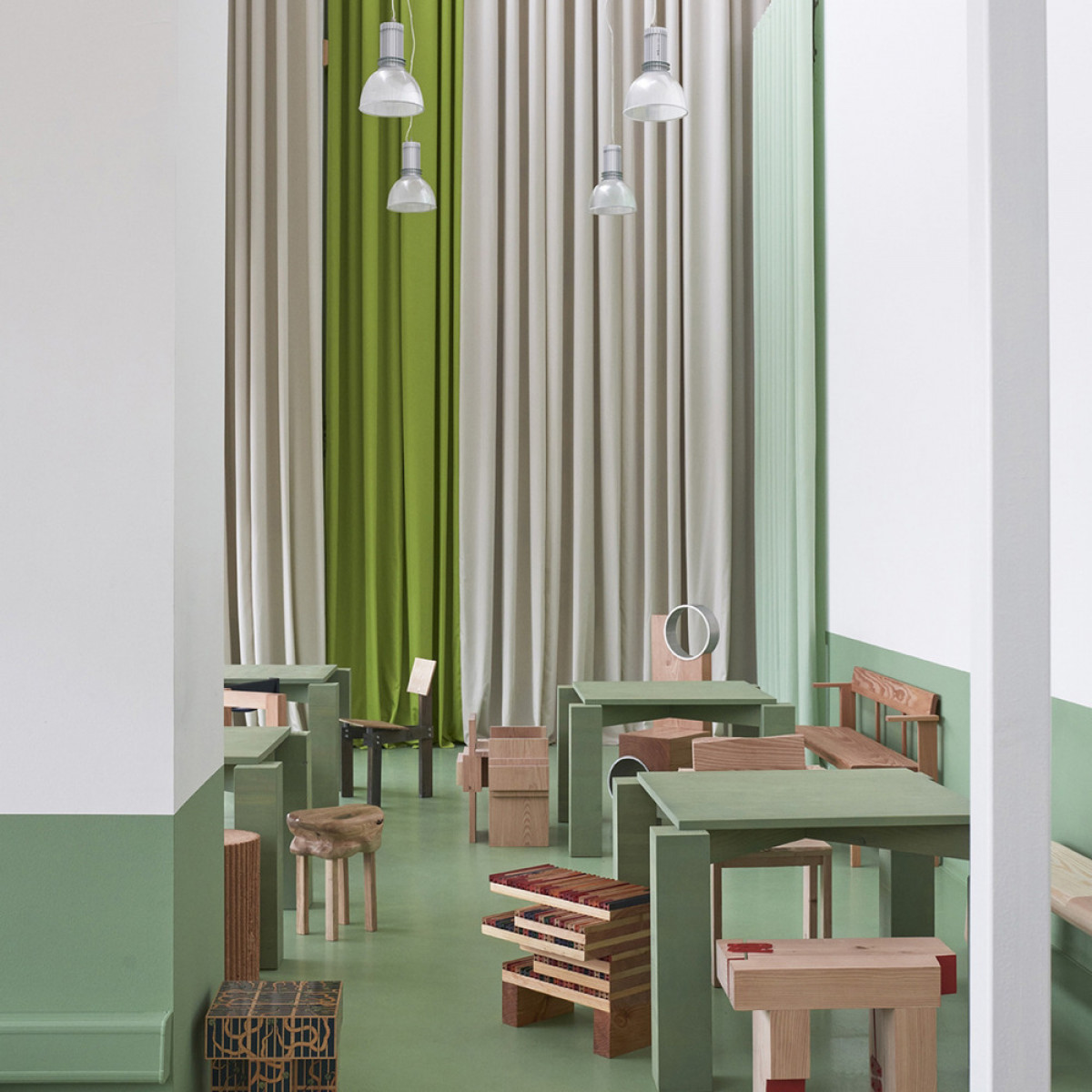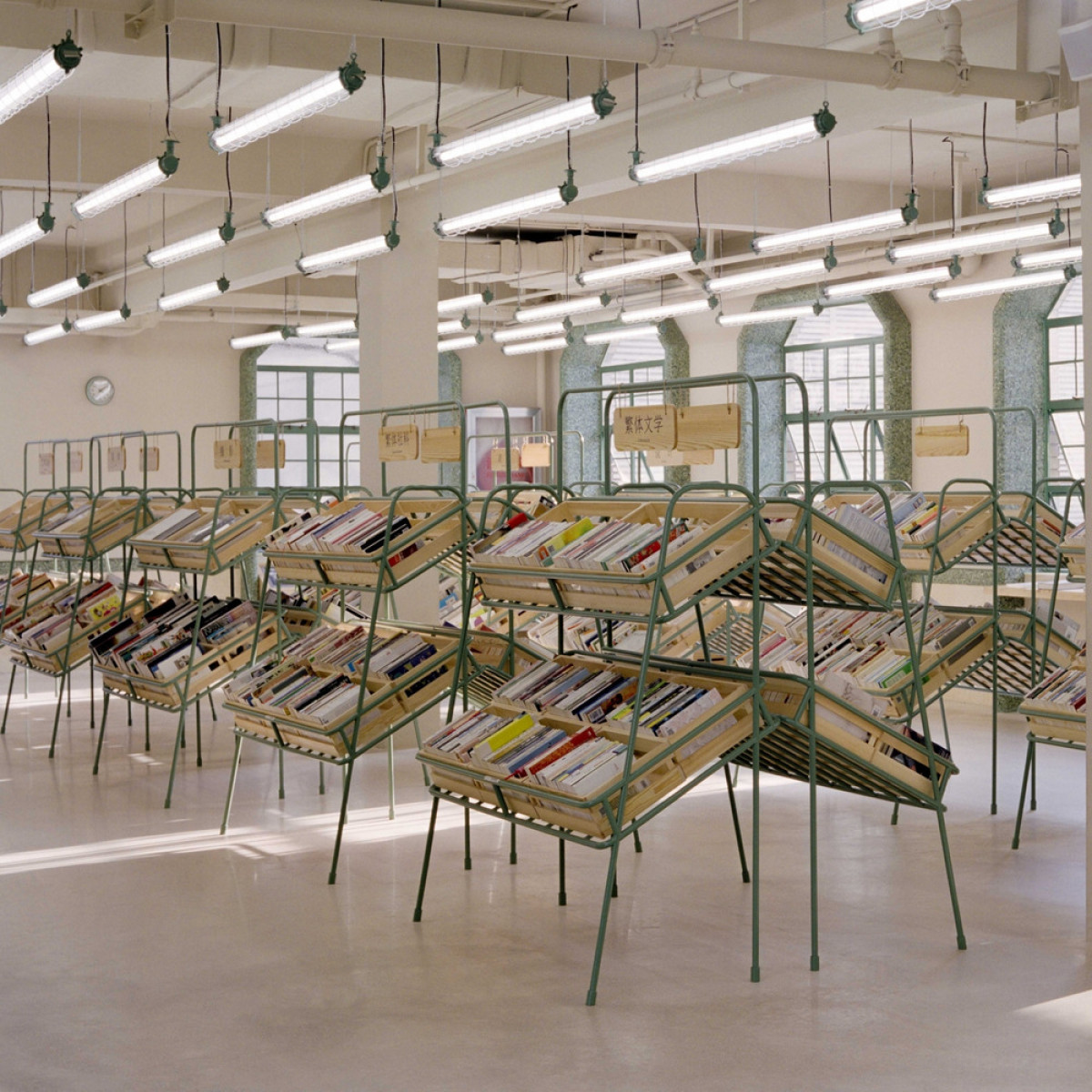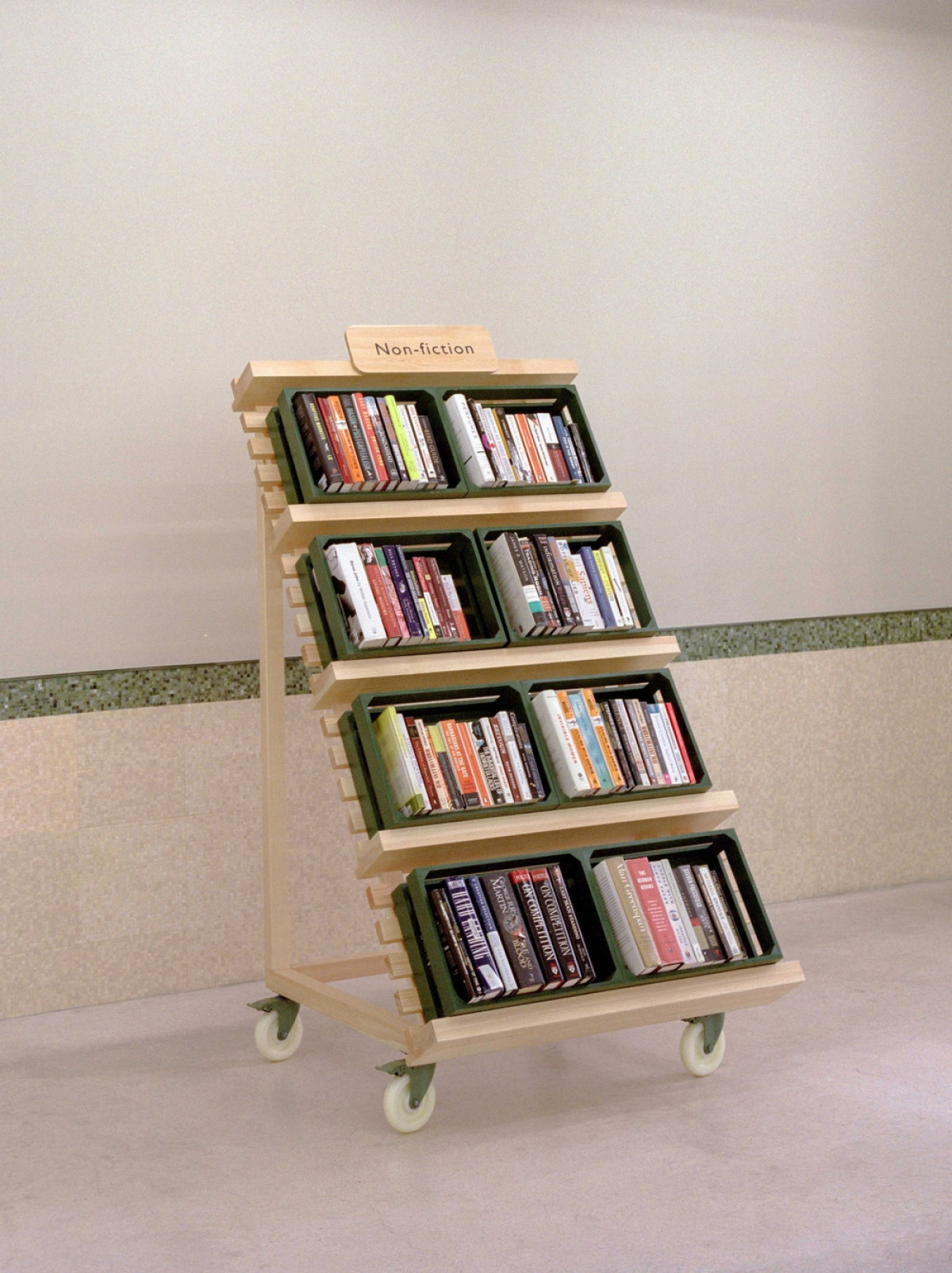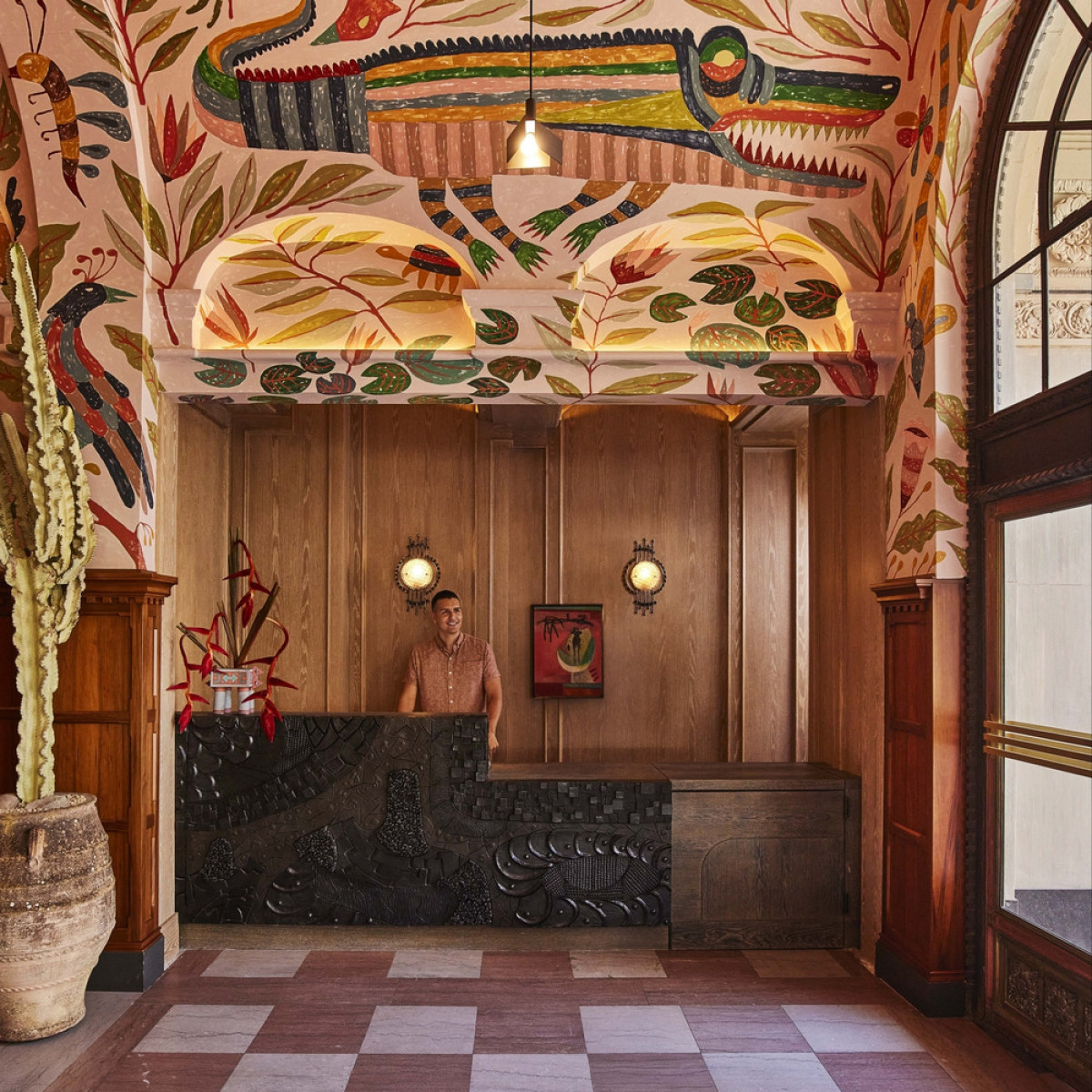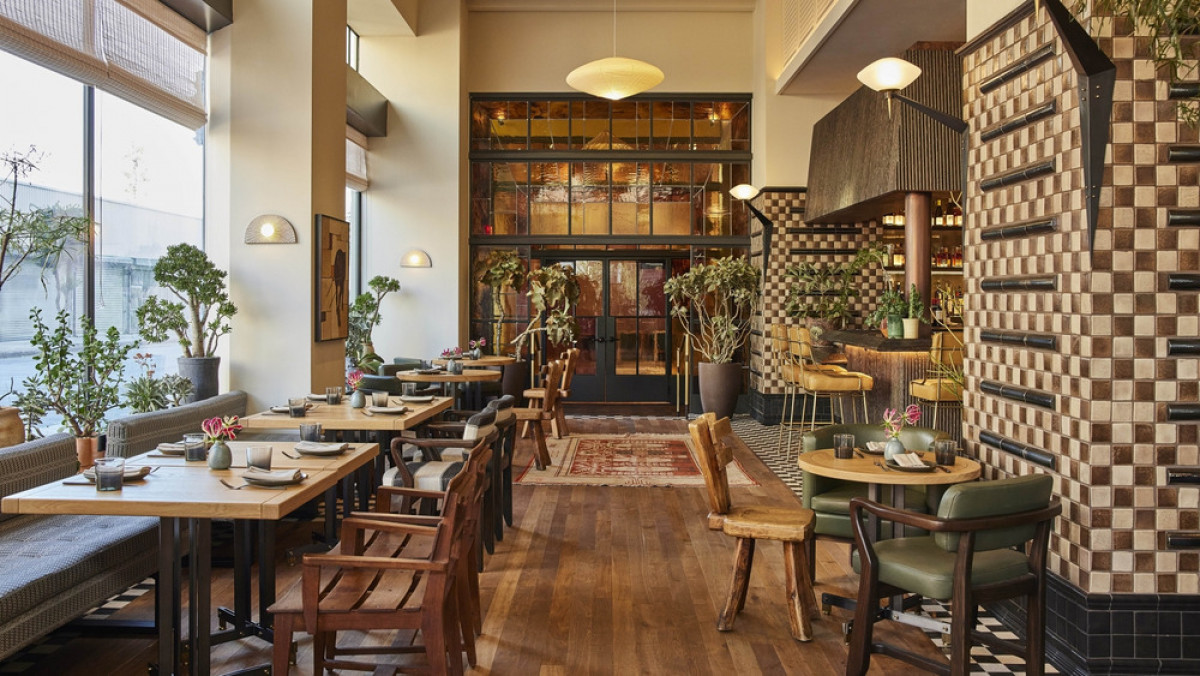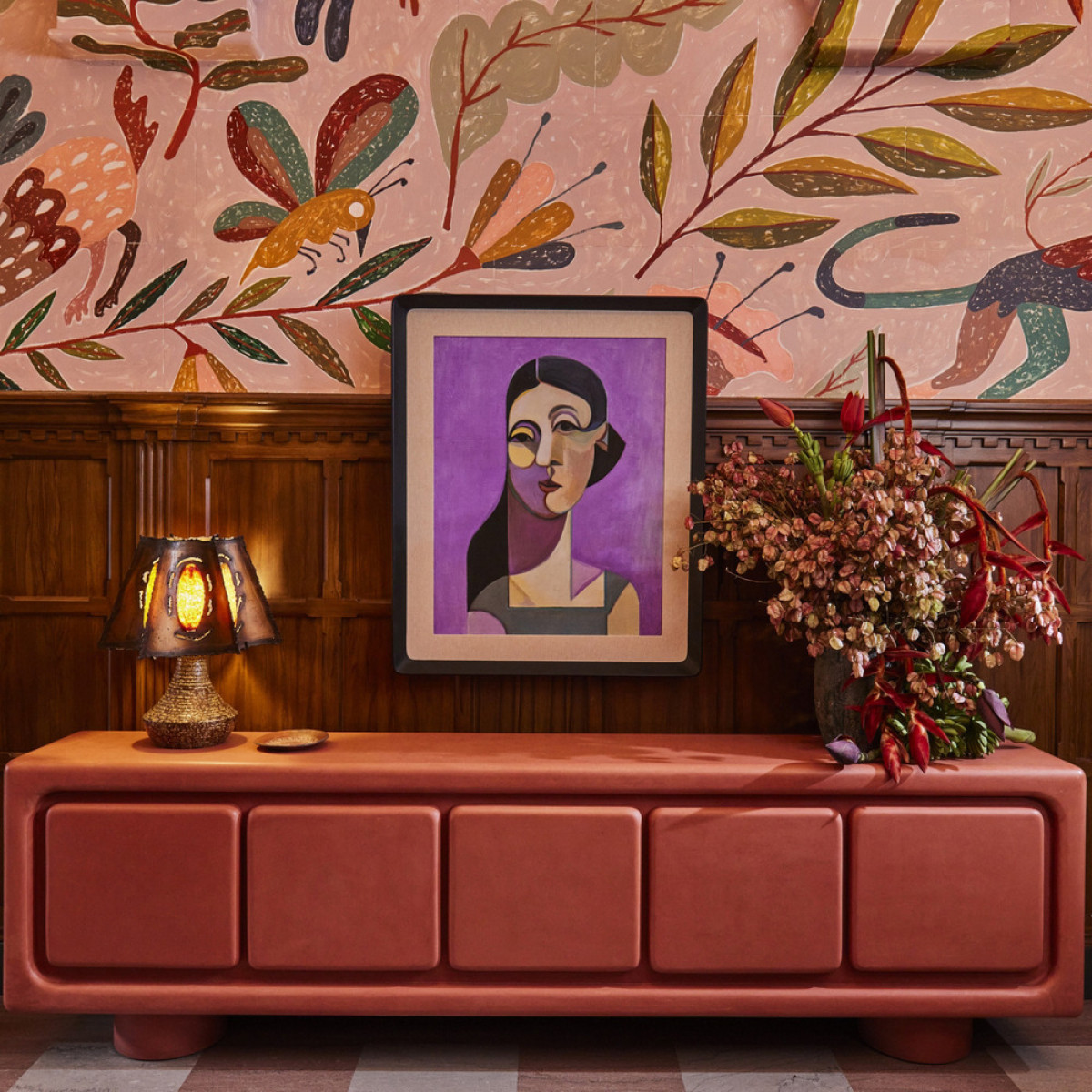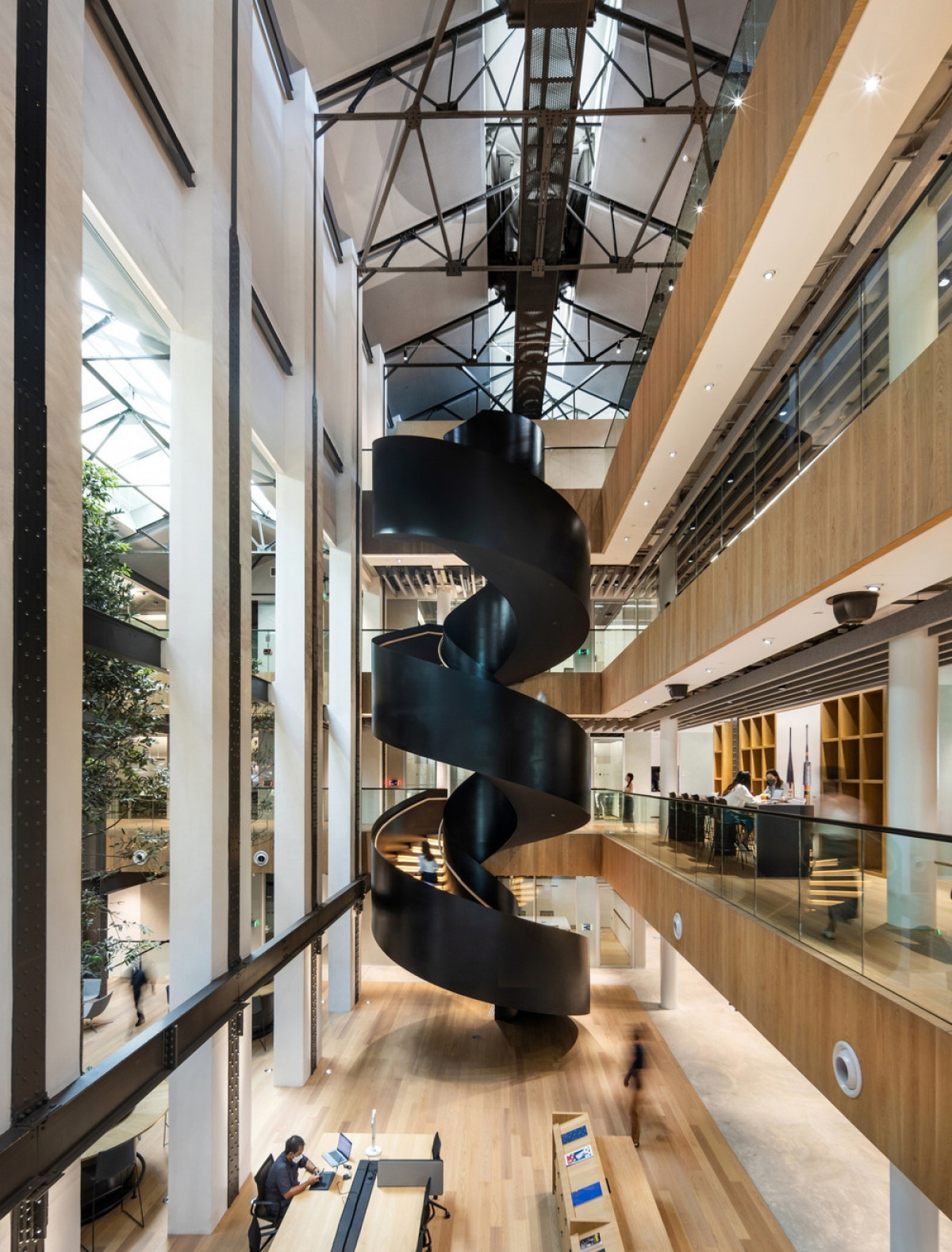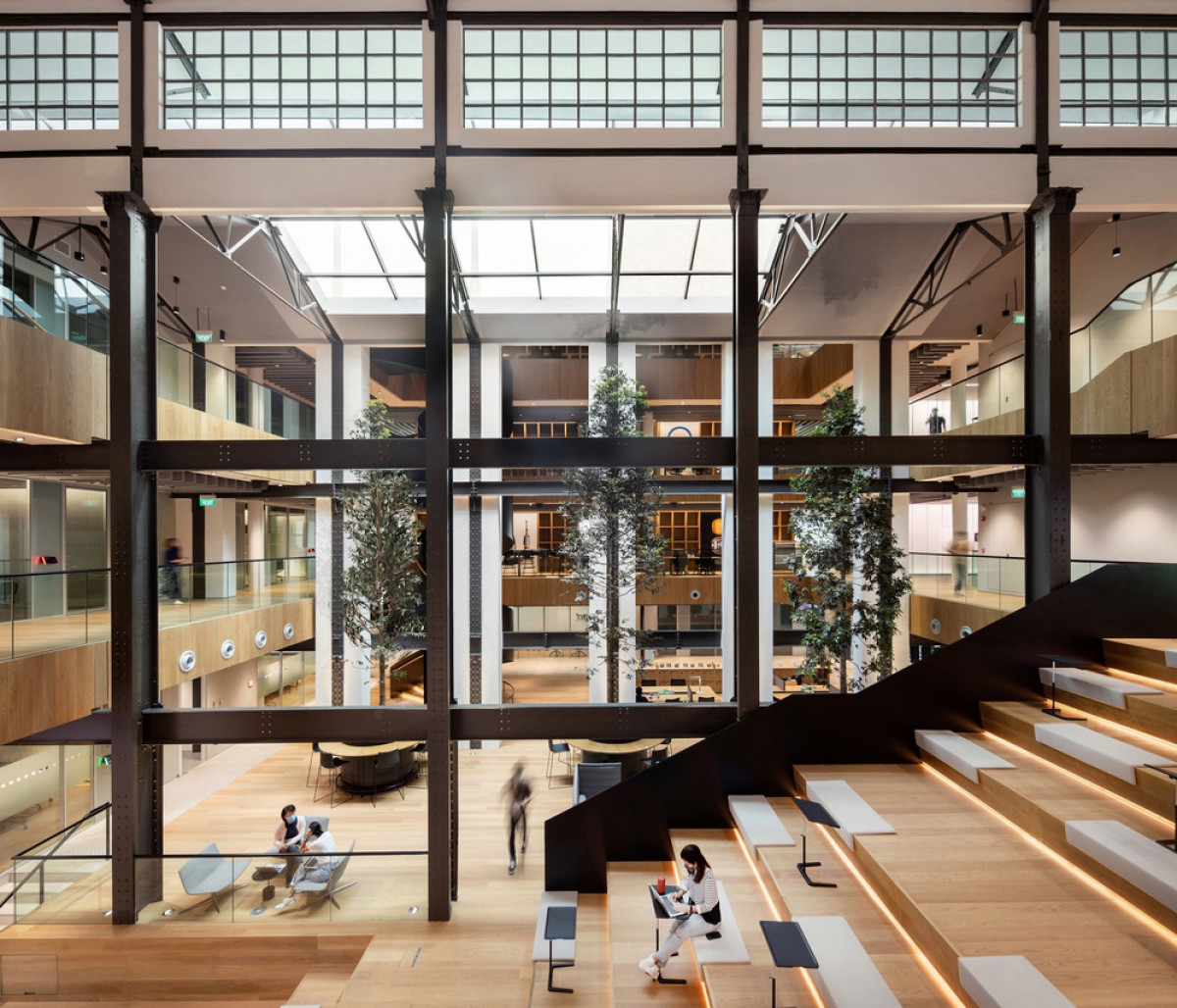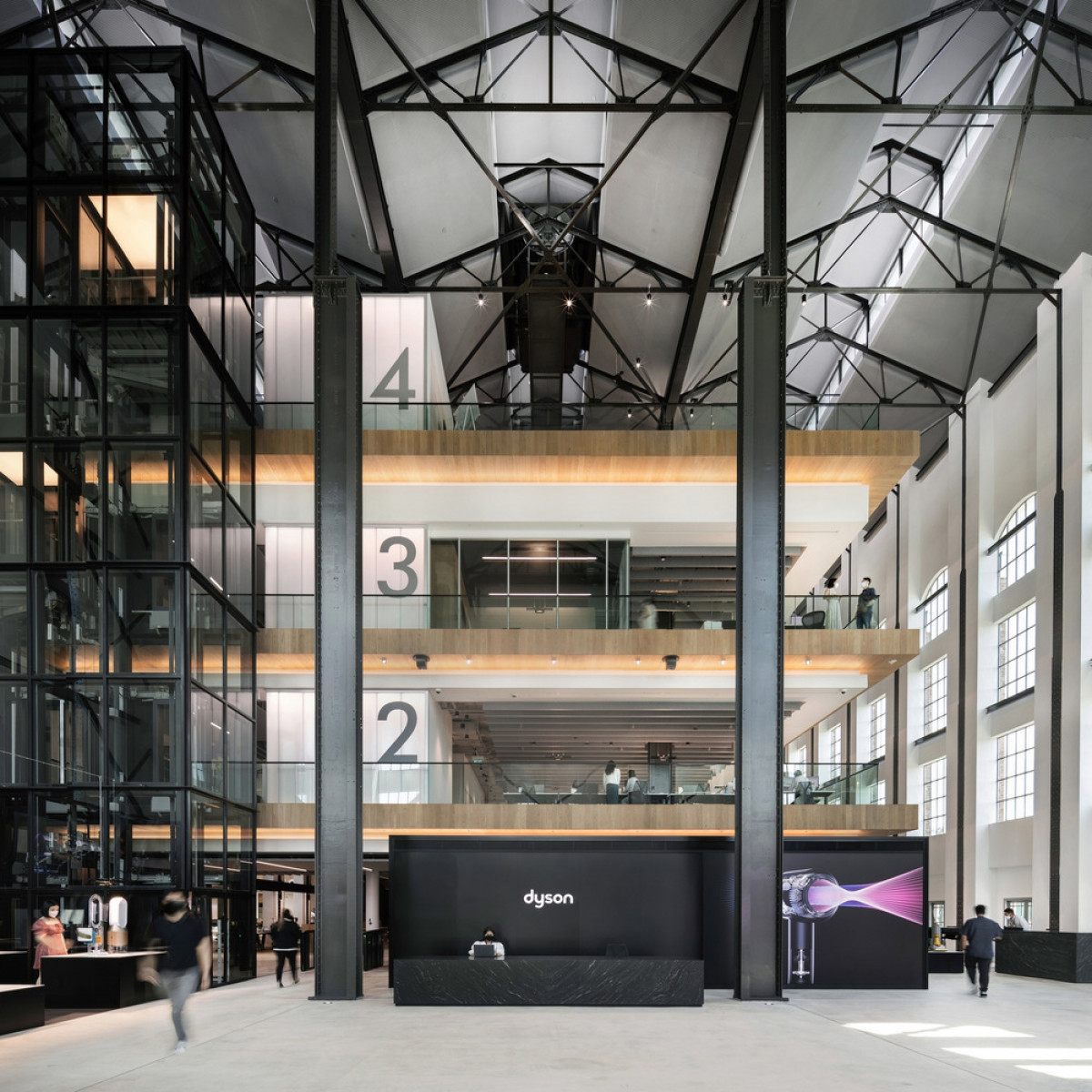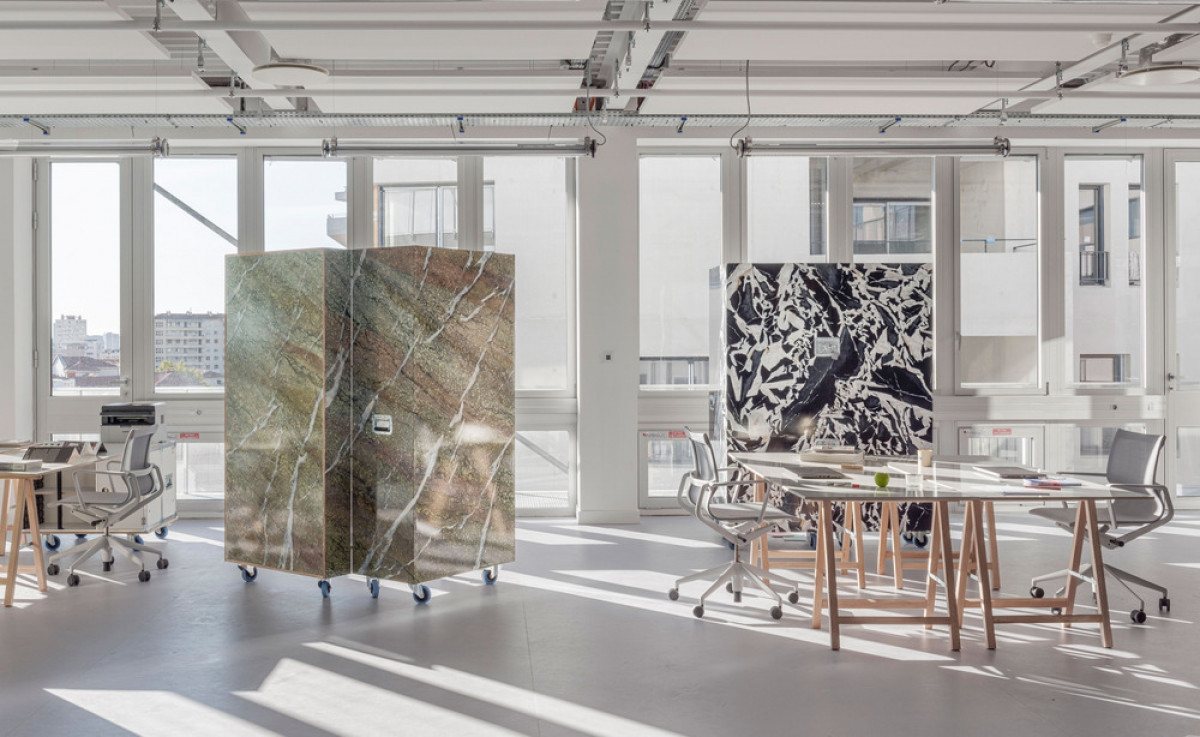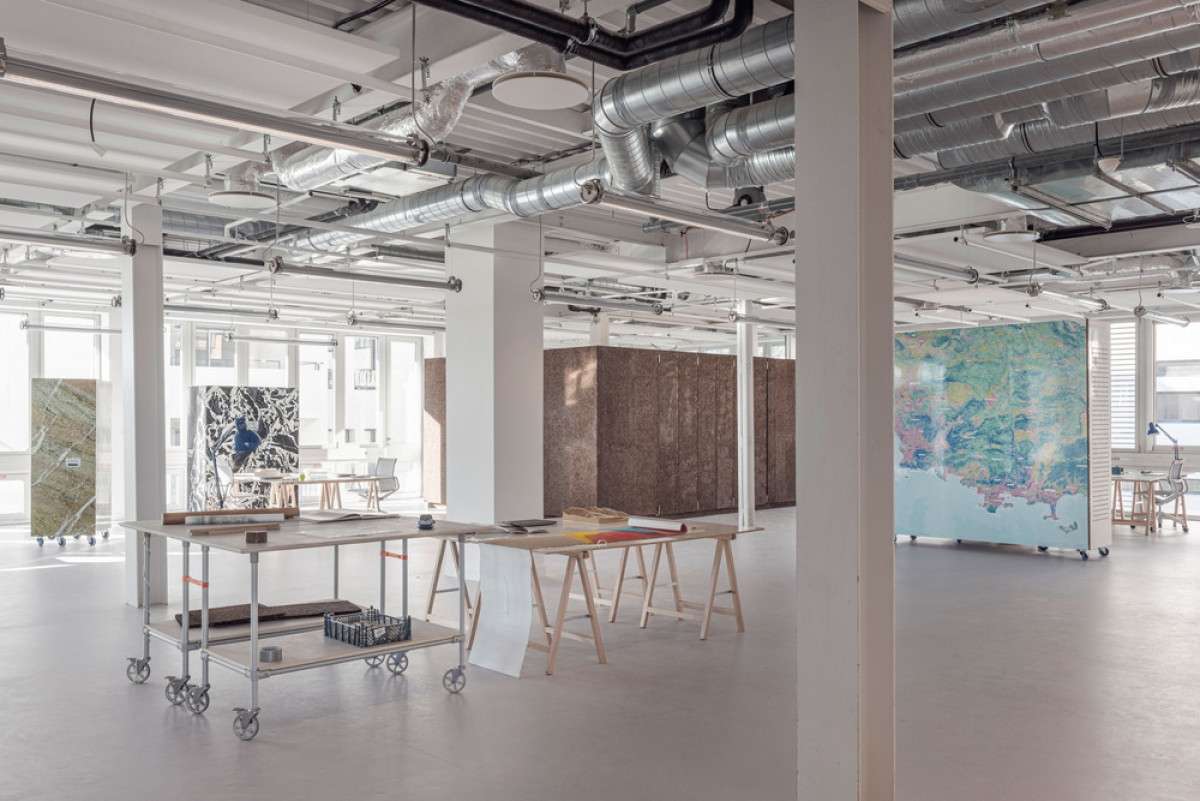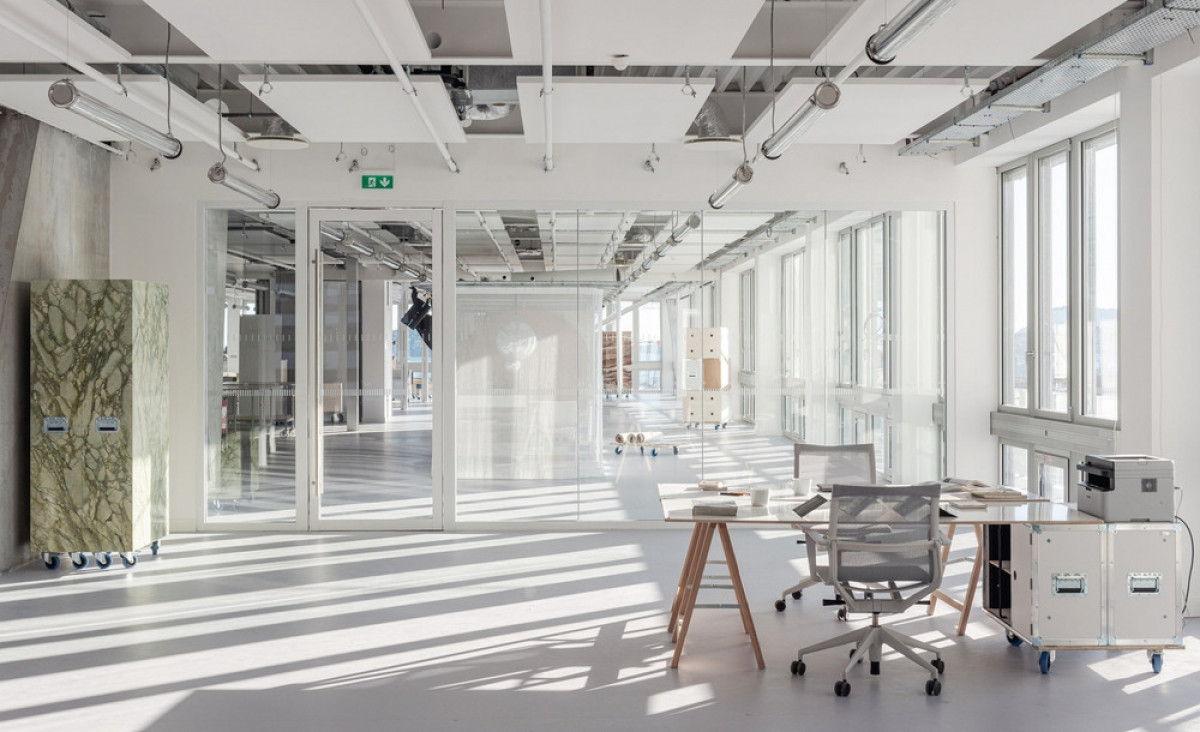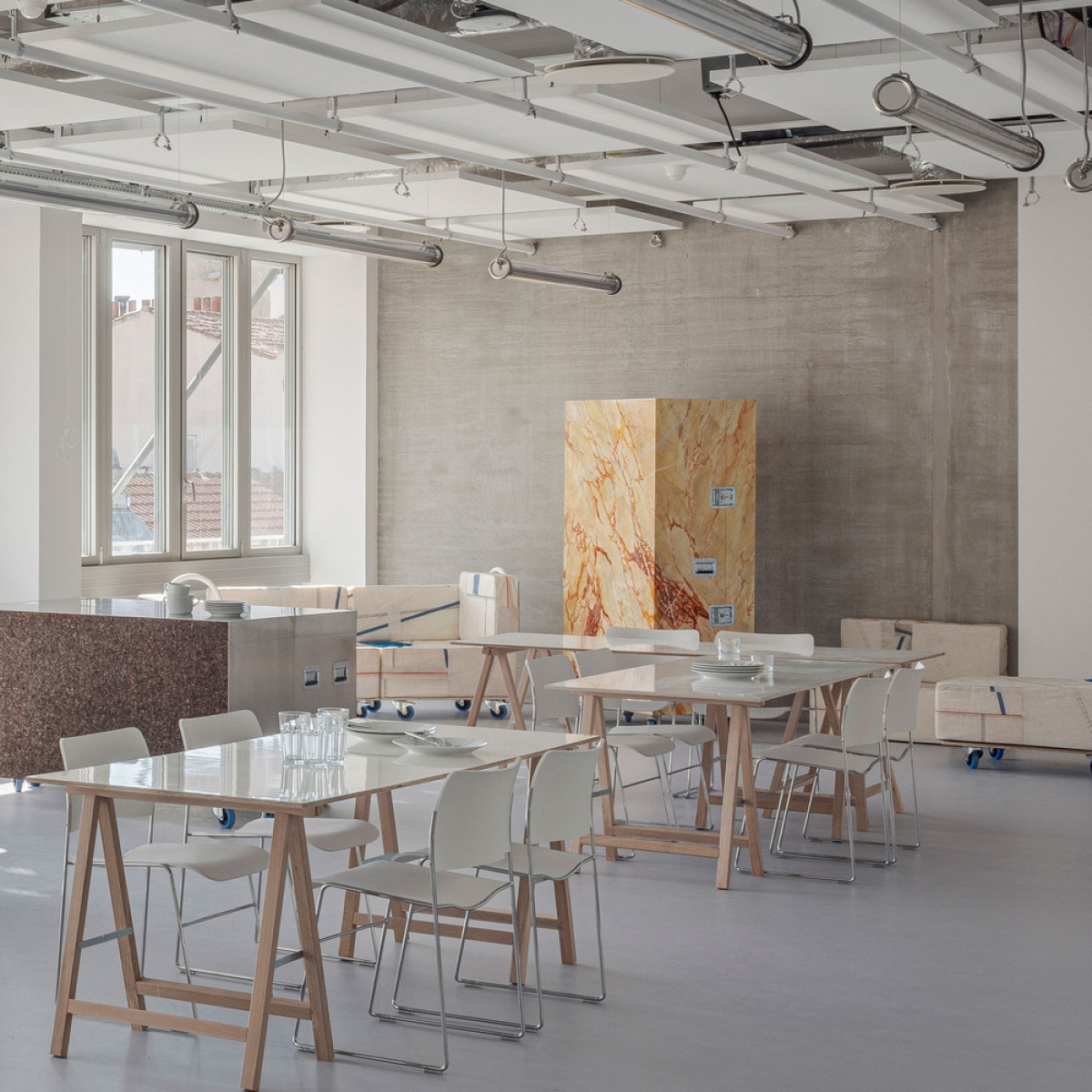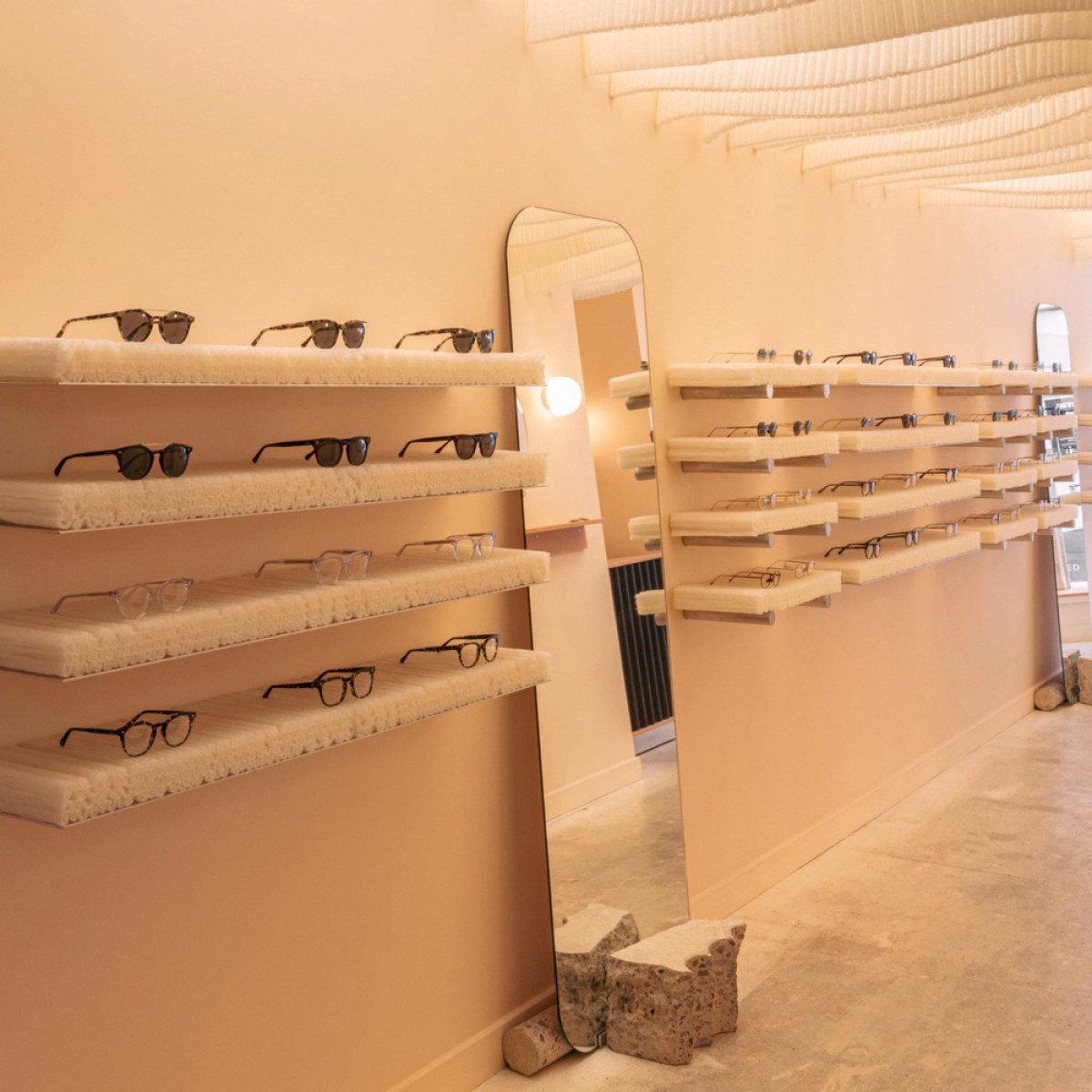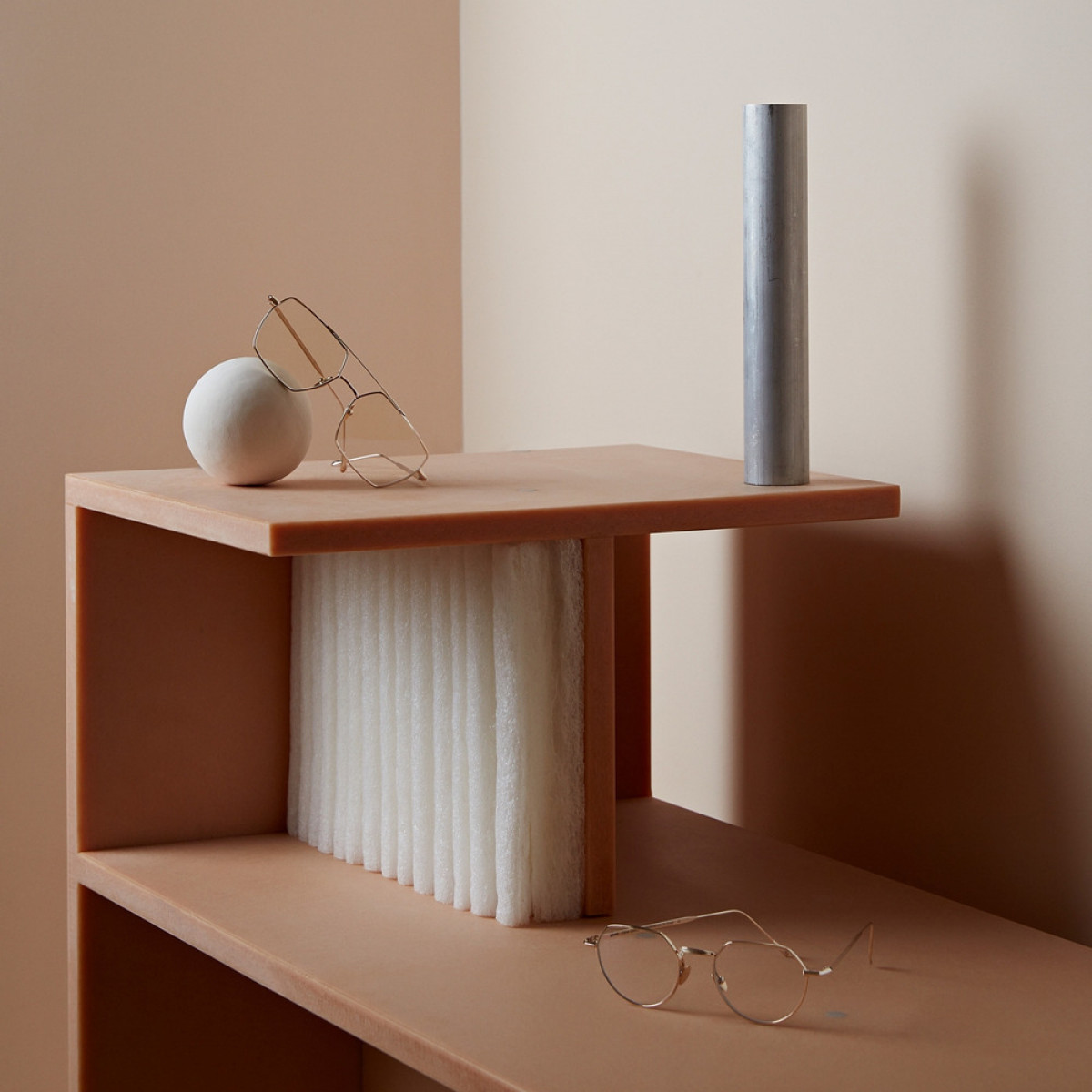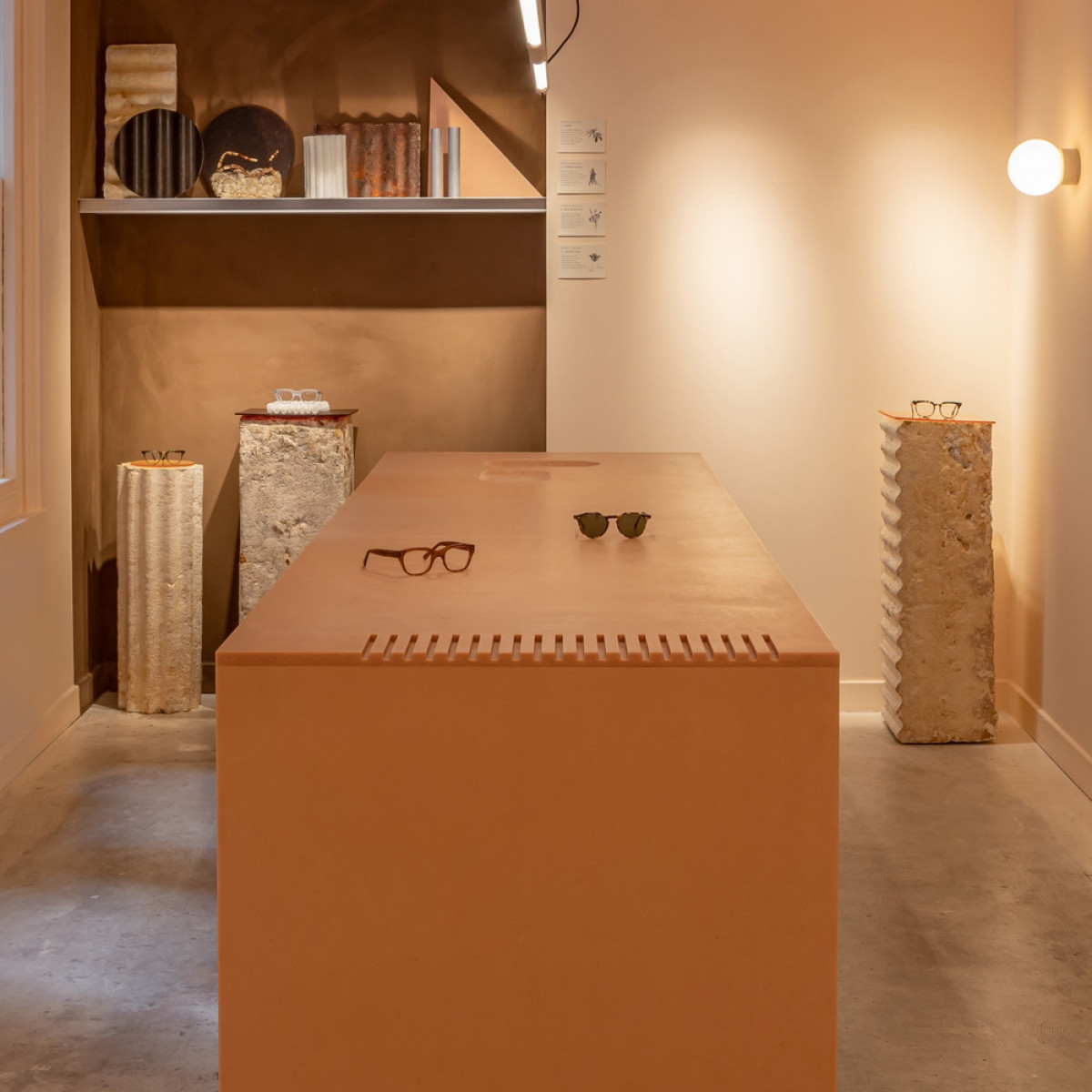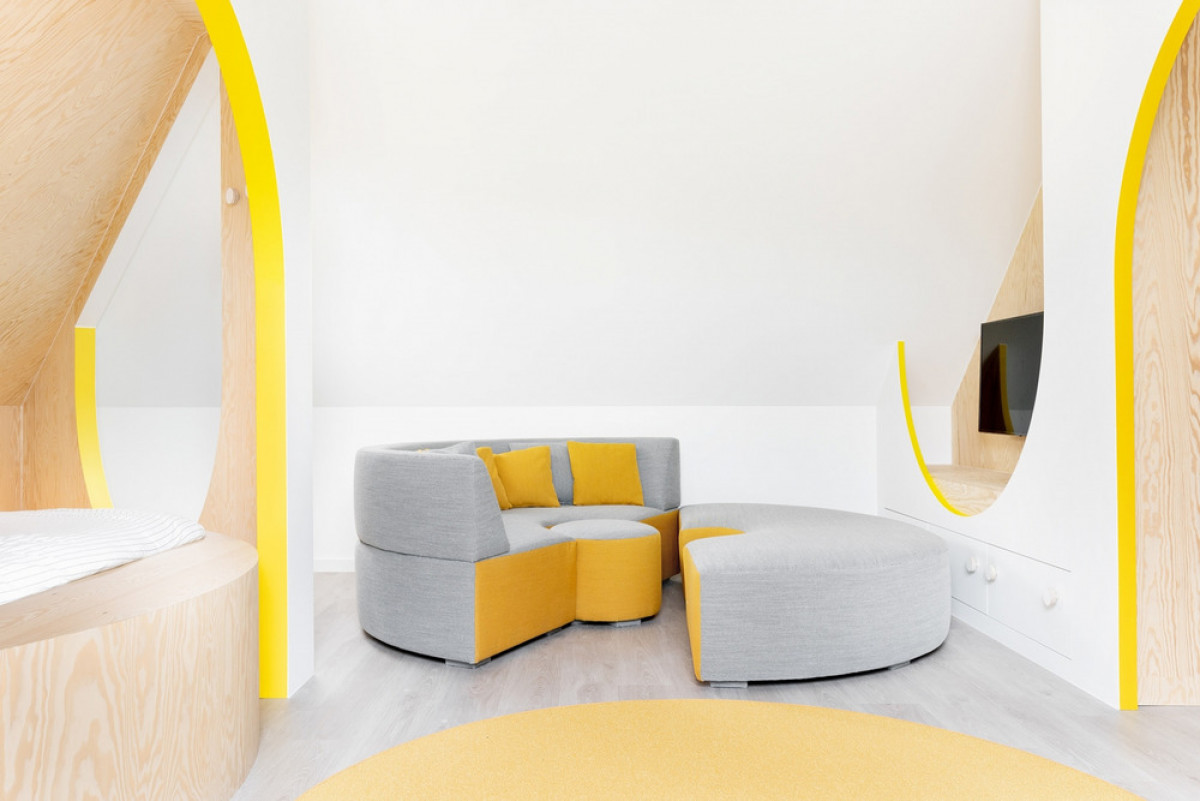 Connie-Connie at Copenhagen Contemporary in Copenhagen, Sweden, by Tableau and Ari Prasetya wins Restaurant and bar interior of the year. Connie-Connie is a cafe located within an international art gallery, a former welding facility. Tableau created the overall spatial design while Prasetya was responsible for the design and manufacturing of the bar, as well as several other furniture pieces made by 25 designers from offcut wood. "The project addresses everything we expect from an interior design today – not only does it connect on a physical level, but it also connects with the community," said the interior panel.
Winner of Small workspace interior of the year, The F.Forest Office by Atelier Boter in Taiwan is a community centre situated in a fishing village. The building is designed as a hybrid dining, working and event space, which is loosely divided by a curtain. Judges found the project to be "very well embedded in its cultural context and, despite a small budget, the designers were able to create something beautiful and modern – a small jewel within an old fishing village."
Deja Vu Recycle Store designed by Offhand Practice is a second-hand bookshop located on the first and second floor of a three-storey building in Shanghai, China, which wins the Large retail interior of the year. The local studio aimed to create a relaxed shopping environment by mimicking the experience of going to a supermarket. The clothes and books are displayed on shelves that resemble fruit and vegetable crates which the judges commended as "food for the mind! It's stripped back but confidently, exuding a calmness and thoughtful simplicity," they said.
London-based Nina+Co incorporated biomaterials and a circular approach to the design of eyewear brand MONC's debut store, winning Small retail interior of the year. Cornstarch-foam shelves and mycelium display plinths create a dialogue with the glasses, which are made from bio-acetate, a material that contains no fossil fuels. "This project demonstrates integrity between the finishes used and the product they are selling," commended the judges. "It is a well-executed retail interior with encouraging the use of sustainable materials."
Barlo MS Centre by Hariri Pontarini Architects in Toronto, Canada, wins Leisure and wellness interior of the year. The clinic was designed for patients who suffer from multiple sclerosis (MS). Because some MS patients experience vision and cognitive loss, as well as fatigue and decreased coordination, durability and accessibility were key drivers throughout the design process. "We were impressed by the fusion of the spa and the medical facilities, introducing a wellness element into something that would not traditionally have such an emphasis," said the judges. "It is a more holistic approach to healthcare design, which is considerate of the mental aspects of
healthcare environments."
Arched portals, curvy furniture and yellow decor accents feature in
Van Staeyen Interieur Architecten's revamped attic project, Relaxing Geometry with Pops of Yellow in Antwerp, Belgium, wins Small interior of the year. The local studio refurbished a neglected attic in a family home, turning the area into a multi-functional space. "This is a good example of how design can be joyful and whimsical," commended the judges. "Accessible in many different aspects, financially and physically, it's not just a playground for kids but for everyone."
Dezeen Awards 2022
Winners were judged by an international panel of judges that included some of the best-known names in the global design community, including Paris-based architect and designer India Mahdavi; Greek fashion designer, Mary Katrantzou; Shanghai-based architect, Rossana Hu of Neri&Hu; and Dara Huang, founder of Design Haus Liberty.
The winning projects have been selected from more than 5,400 entries from more than 90 countries. In total, 57 projects were shortlisted in the 11 interiors categories.
The design winners will be announced on 16 November and the sustainability and media winners on 17 November.
All category winners will now compete against each other to win the overall accolade for best building, best interior and best design, which will be revealed at a live awards event on 29 November in London.
Head of Dezeen Awards, Claire Barrett, commented: "It is such a joy to see real innovation across all scales of project, both large and small – and mindfulness about re-use, whether that be of entire buildings or materials. These are projects that display such wit and rigorous design thought."