The project won the "Food & Restaurant " category in the international competition Refin Project Contest 2020, conceived to reward the best architecture and interior design projects made with Refin tiles.
An industrial aptitude for the Bolero restaurant in Naklo, Slovenia, completely renovated with a sophisticated loft-style: an unusual choice, compared to the more traditional approach, very popular in the area, which reflects the property's desire to reposition its gastronomic offer as well.
All the flooring is made with the Mansion collection in the Arcade variant, which interprets the lived-in effect of antique woods with their typical chromatic alternations: the modules create macro-compositions and have also been laid on some vertical portions, an original and unique solution that creates visual continuity between the surfaces.
For the outdoor decor, Design Industry was chosen in the Oxide Light Strutturato version, in which the glossy appearance of oxidized metals is emphasized by the three-dimensional texture, reinforcing the contemporary vocation of the project.
The result is an urban atmosphere warmed up by the careful selection of furnishings and the skillful positioning of the lights, which offer corners of warm privacy to savor the moment of the meal.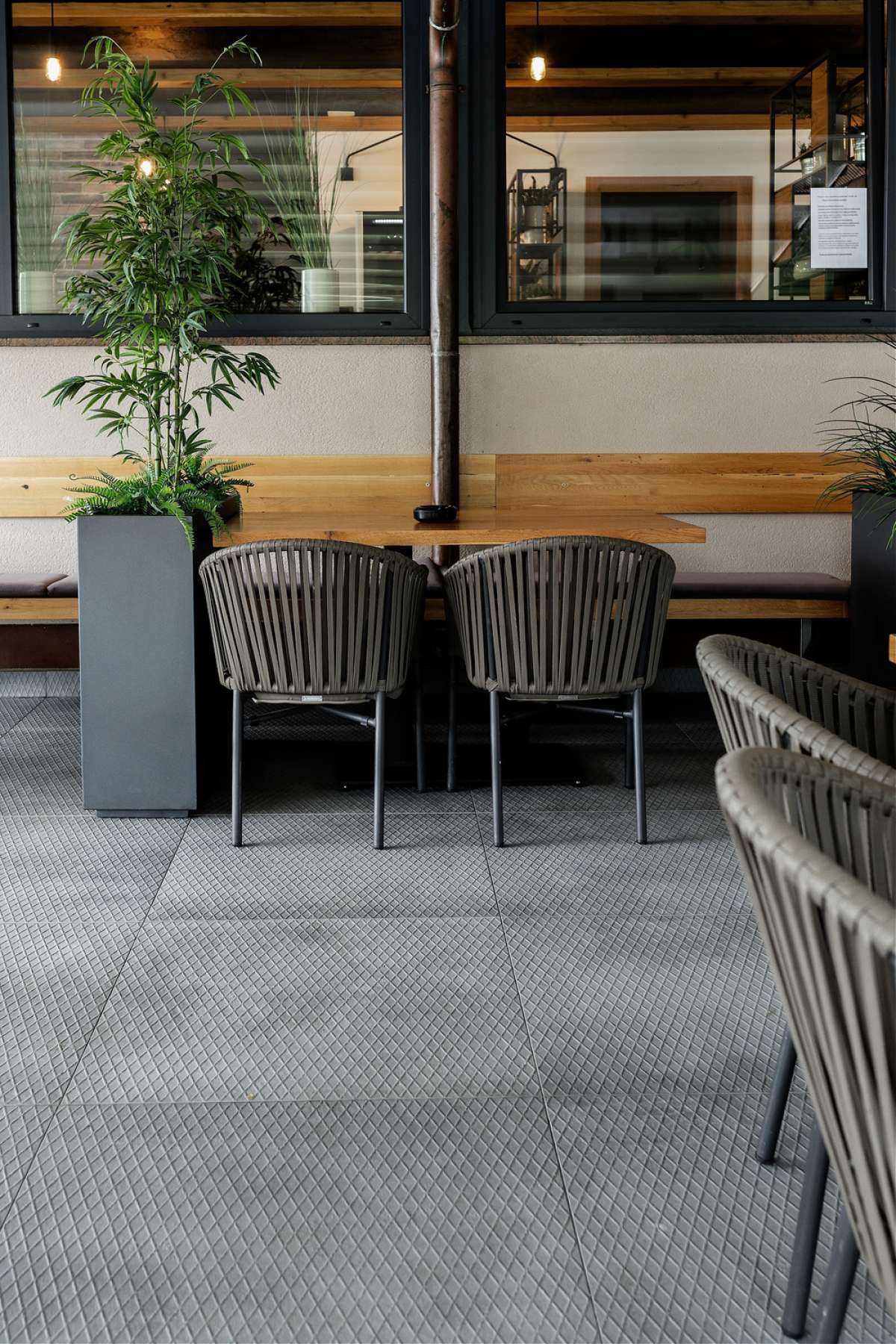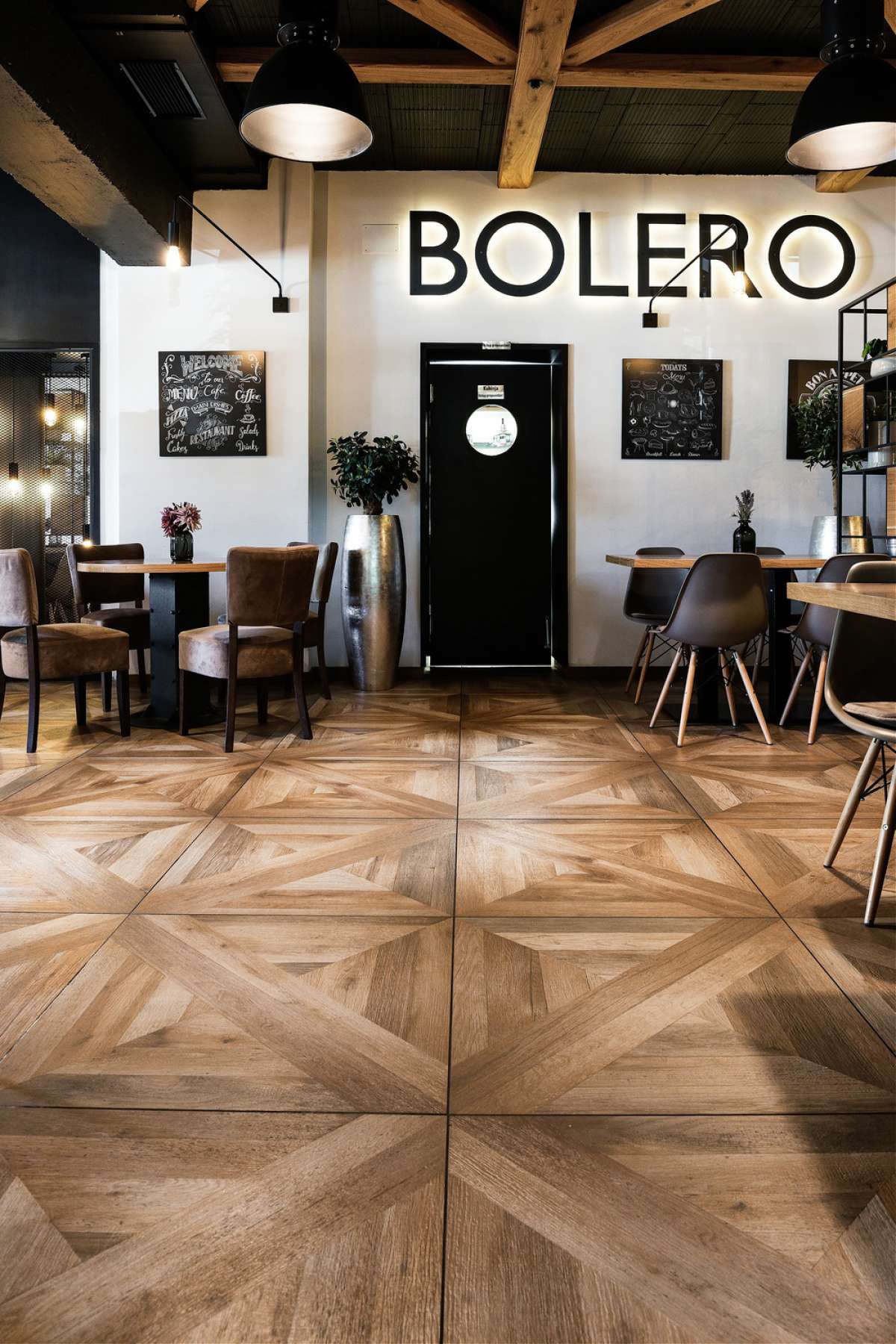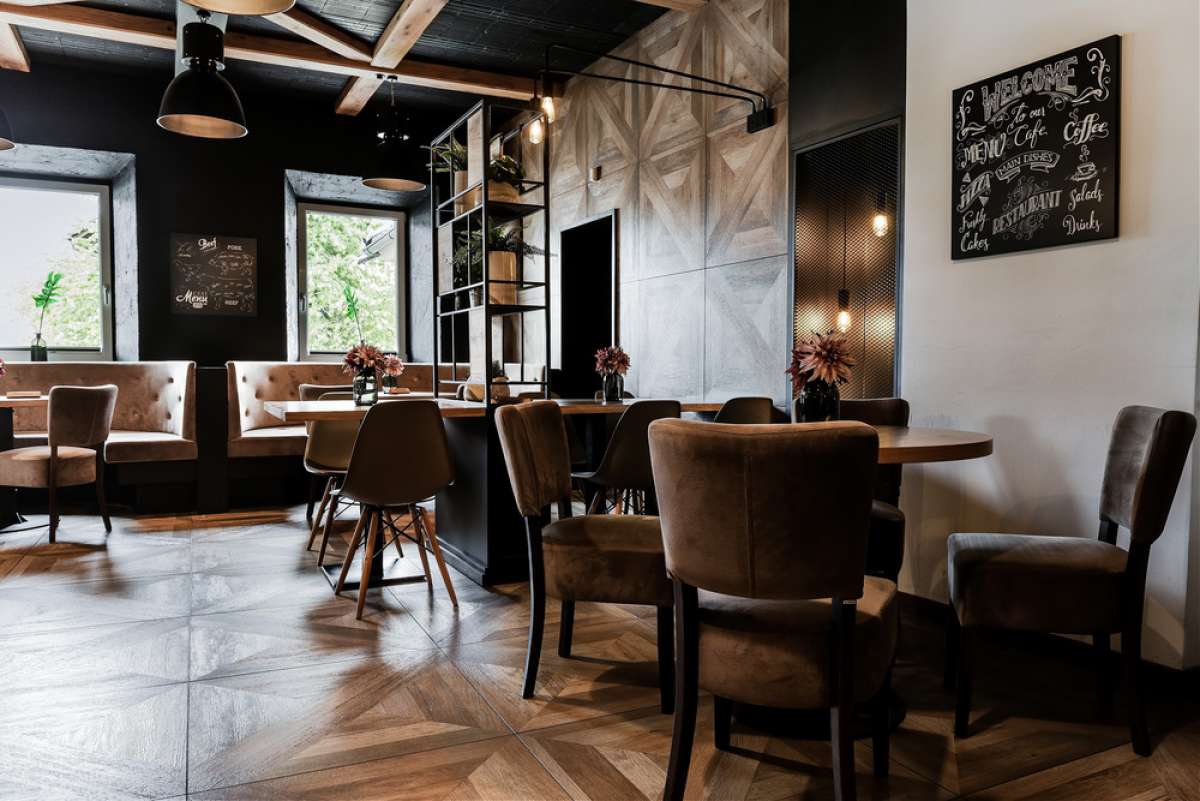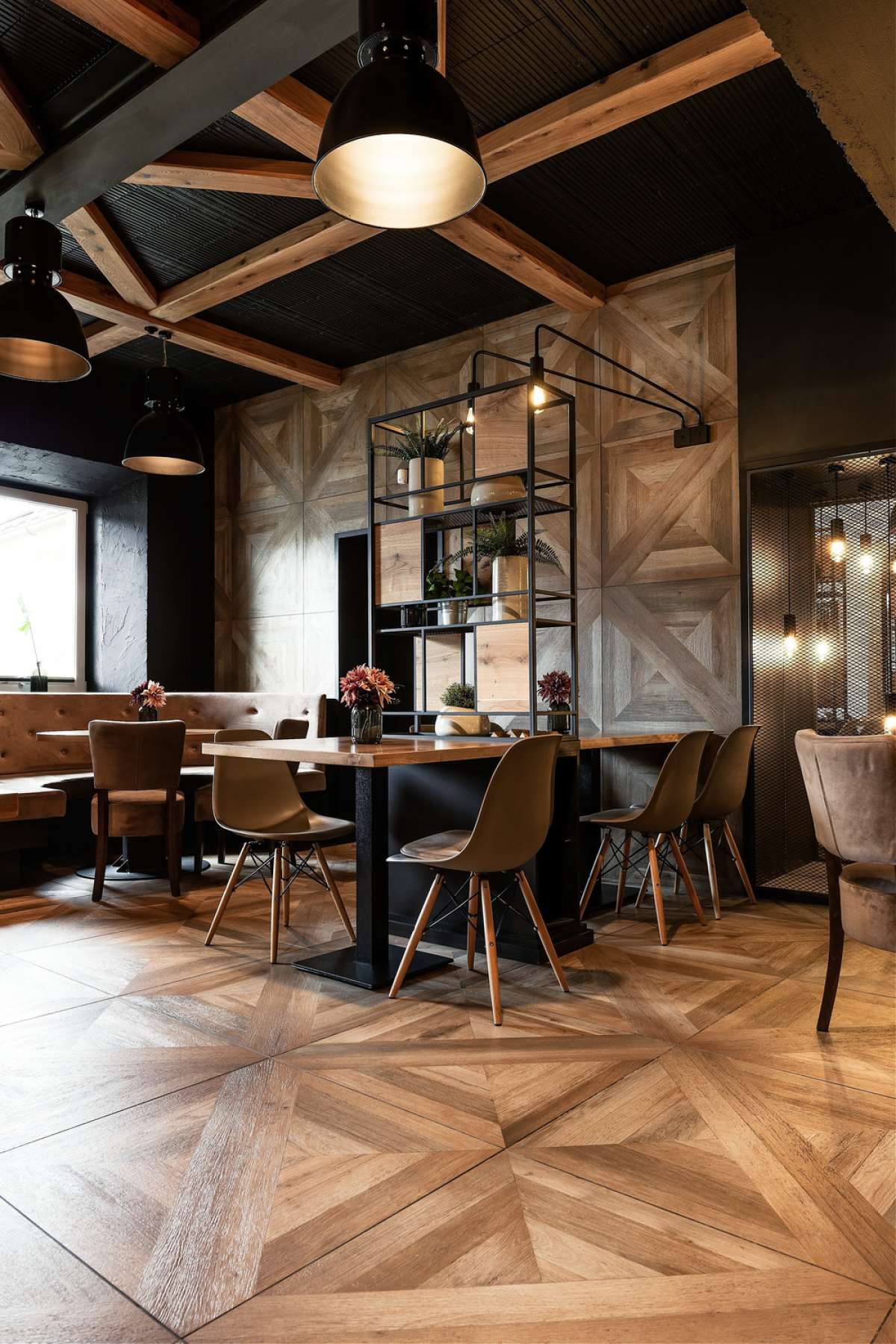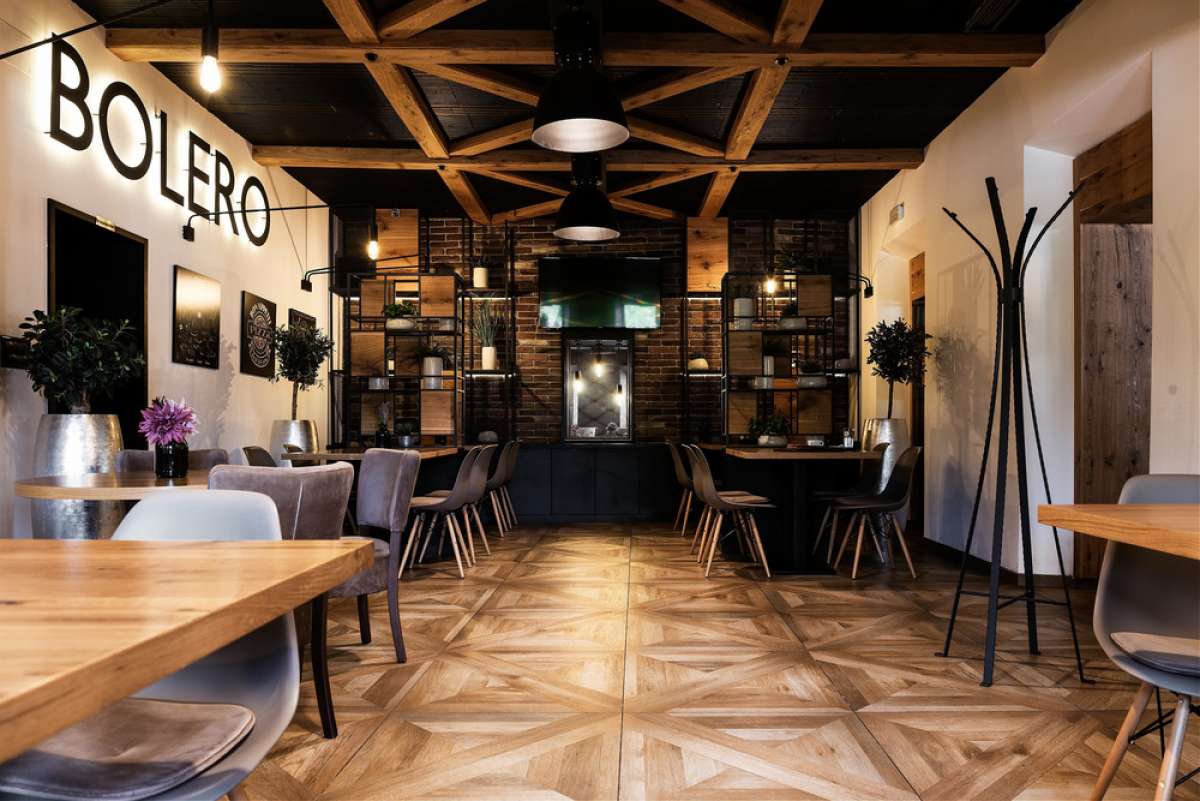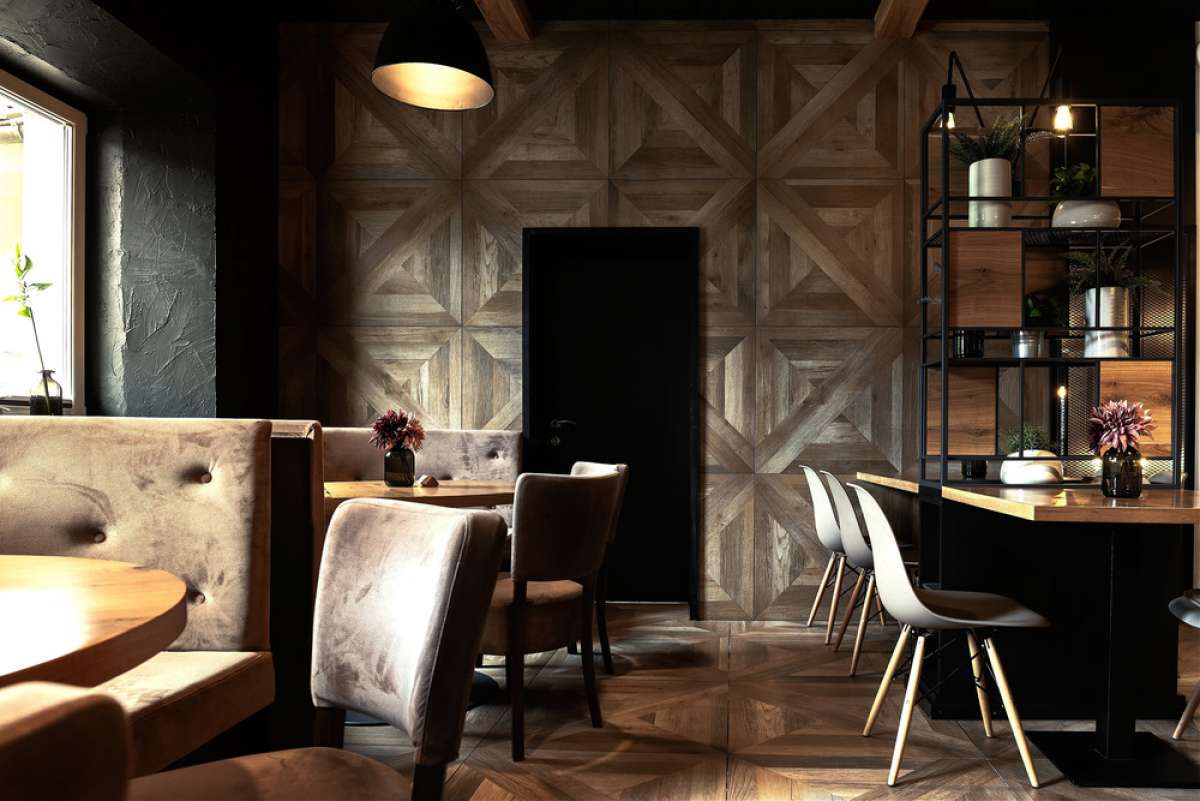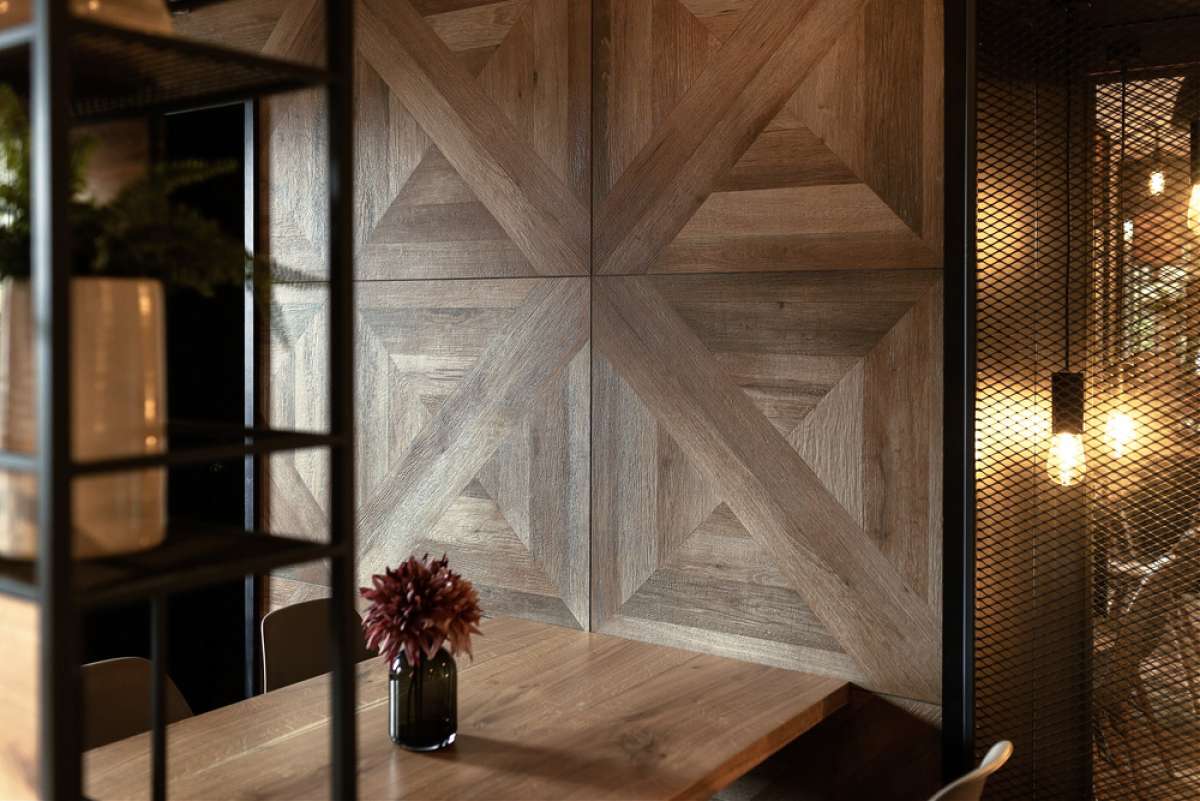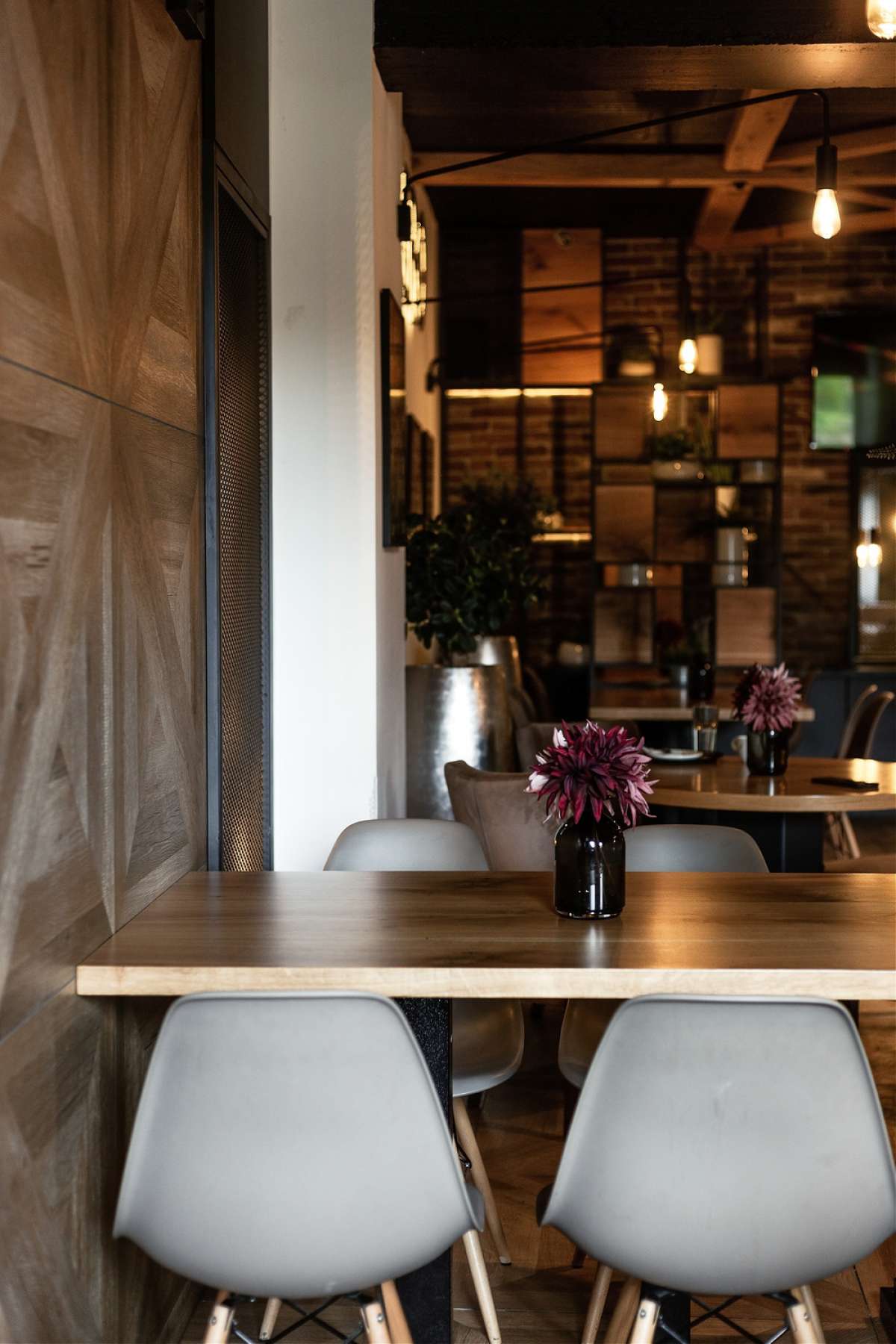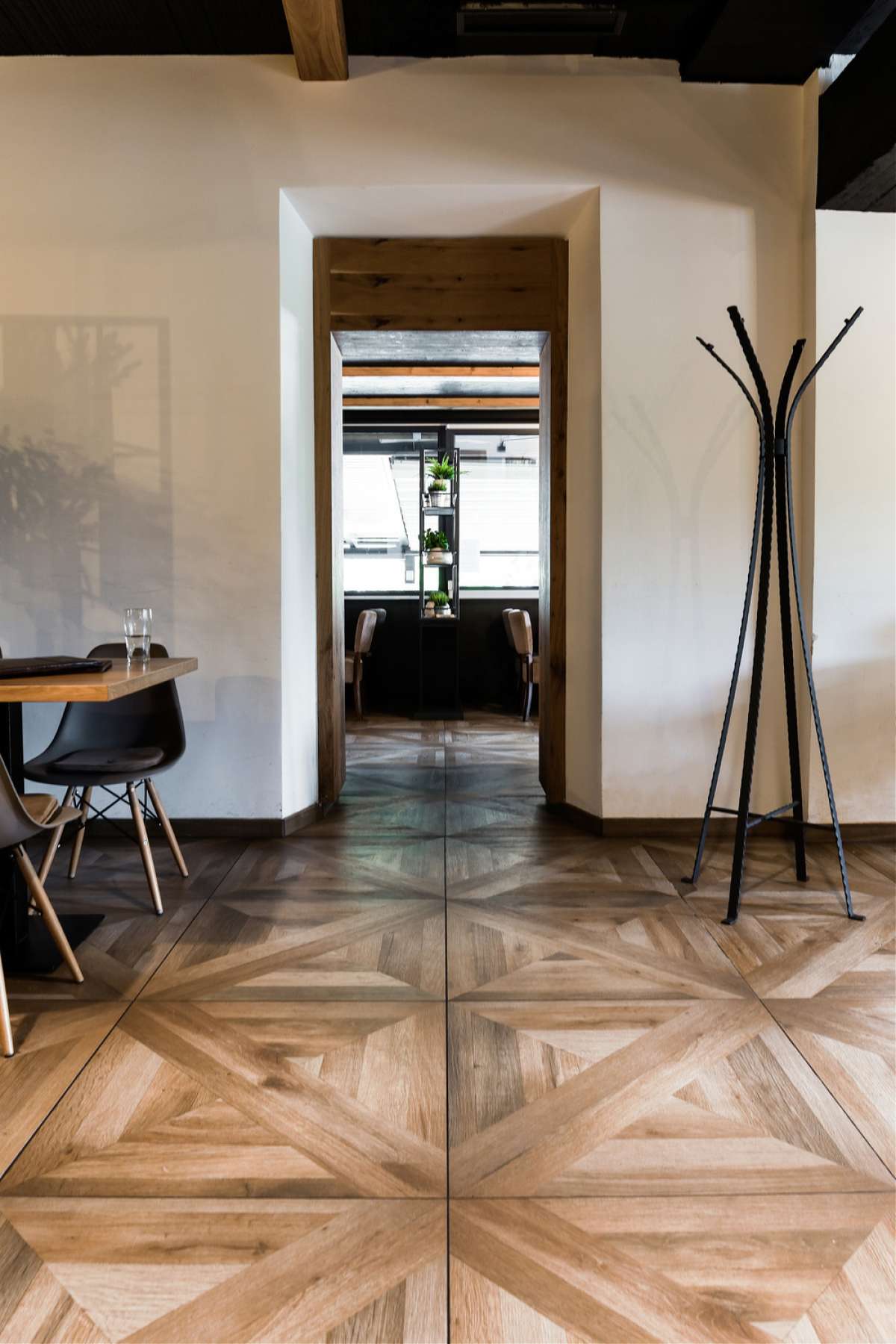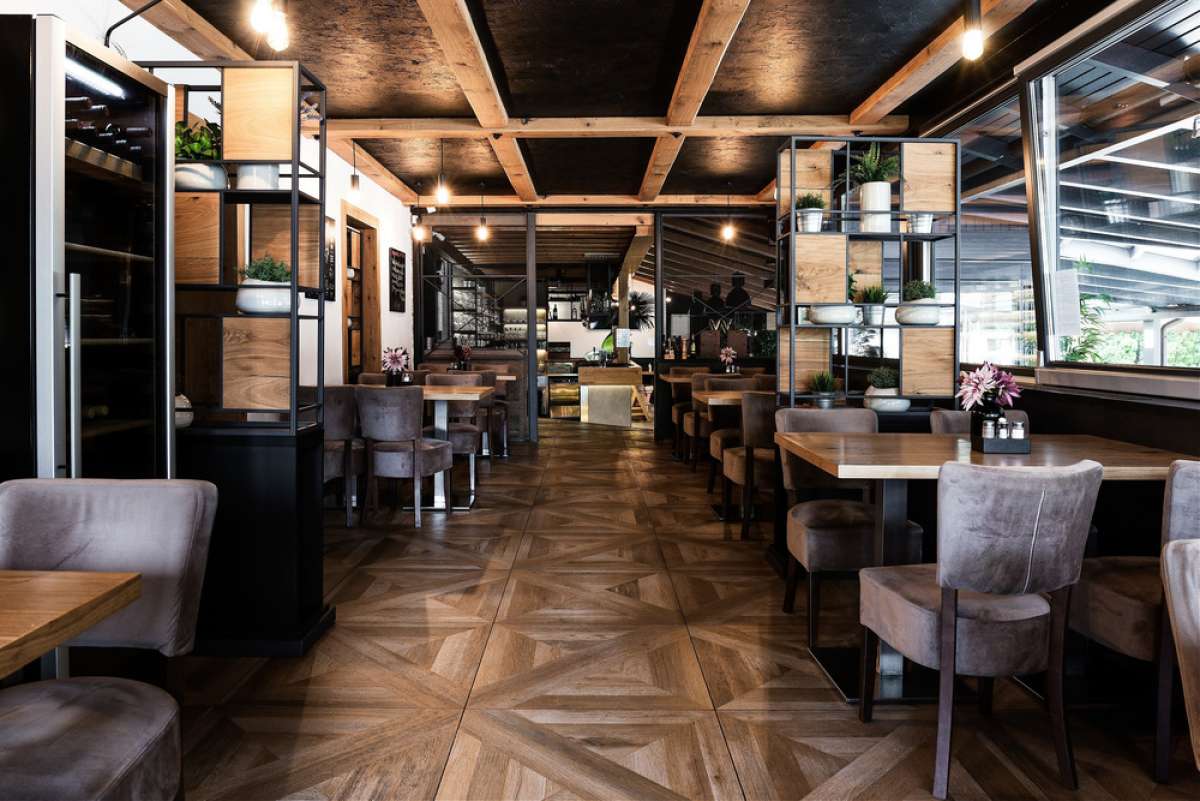 Mansion porcelain tiles collection is the result of painstaking research into the growing trend to recreate the aged appearance of antique wood in contemporary interiors. The collection evokes the prestige and charm of hand-shaved wood, old floorboards restored using plaster and the worn appearance of wood, enhancing the vintage effect of this natural material with the most innovative techniques in ceramic production.
Design Industry - Multi-material collection inspired by new urban contexts and contemporary architectural trends: two different surface finishes, in a wide range of sizes and a variety of color shades, offering great design potential and freedom of choice. The Oxyde version is reminiscent of the patina of rusted metals, with alternating chiaroscuro hues, while Raw interprets the colors and textures of concrete and worn plaster. These characteristics are enhanced fully in the large sizes, which make the most of the graphic features and can be used to create large, continuous surfaces.
Project Sheet
Collection: Design Industry Oxyde Light, Mansion Arcade
Designer: Andrej Štamulak, A IDEJE
Photography is by: Nina PREMK
Location: Nalko - Slovenia
Distributor : ZENER d.o.o./VISTRA d.o.o.