Fyra is proud to unveil its design of a new office for DLA Piper in the vibrant Katajanokka neighbourhood near Helsinki's city centre, in Alvar Aalto's iconic, recognizably monolithic "Sugar Cube" building.
Fyra was selected as DLA Piper's design partner for the project in early 2022 to plan the functionality and appearance of the new premises. The building, a well-known landmark in the centre of Helsinki initially constructed in 1962 to house the corporate headquarters of forest industry company Stora Enso, is undergoing a transformative shift - welcoming a diverse array of tenants for the first time. For DLA Piper, the first tenant to move into this revitalized space, the aim was to craft a contemporary yet esteemed space that pays homage to the building's historical architecture and narrative, while aligning seamlessly with the company's brand.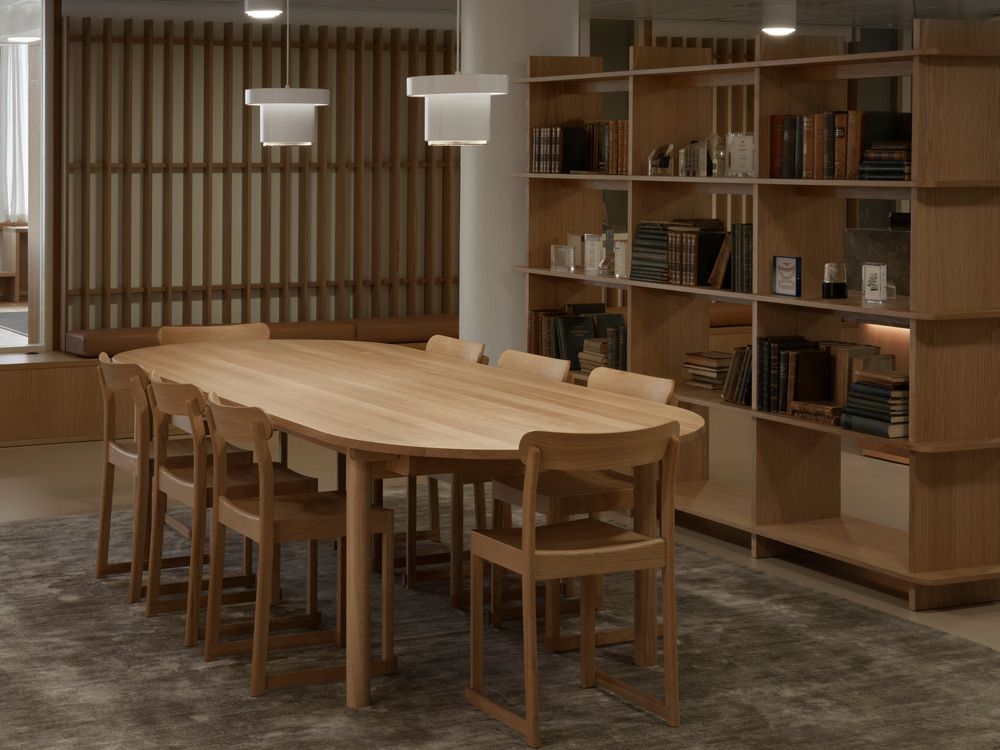 The task demanded a delicate equilibrium between incorporating new ways of working and protecting the building's historical features. In close collaboration with the project's principal designer, Ark-Byroo, and under the guidance of the Finnish Heritage Agency and the Alvar Aalto Foundation, the team could design the premises with fresh functionality without overstepping any restrictions. The new functionalities were designed to be distinguishable as new, without fear of confusing them with Aalto's original structures.
Since a significant portion of the DLA Piper staff had been accustomed to individual offices, a notable emphasis was placed on the creation of numerous meeting rooms, phone booths, and quiet zones to facilitate a smooth transition. Beyond these provisions, the layout also incorporated specialized spaces such as a webinar room, a library, and a recreation area. The details of the fixed furniture were inspired by the building's distinctive design language – for example, the long solid wood pulls for the veneered wardrobes and the use of the brass moulding found in the stairwells in the details of the stone joints of the reception desk.
One of the prominent highlights of the new headquarters is the expansive, semi-public lounge, offering sweeping views of Helsinki Market Square and the adjoining sea. This lavish lounge space is intended for use by both employees and visitors alike. The overall design of the premises carefully considers the unique historic value of the building.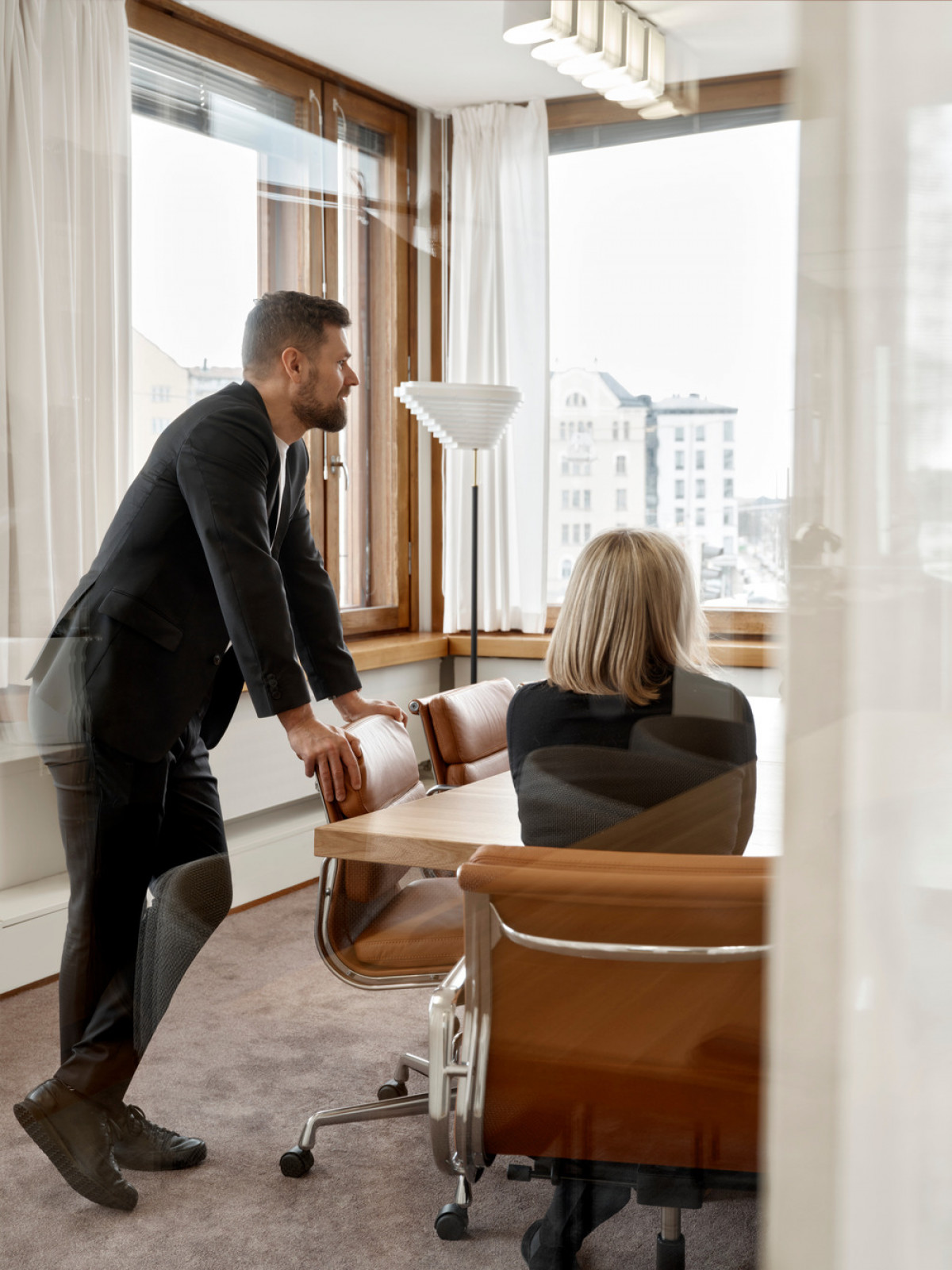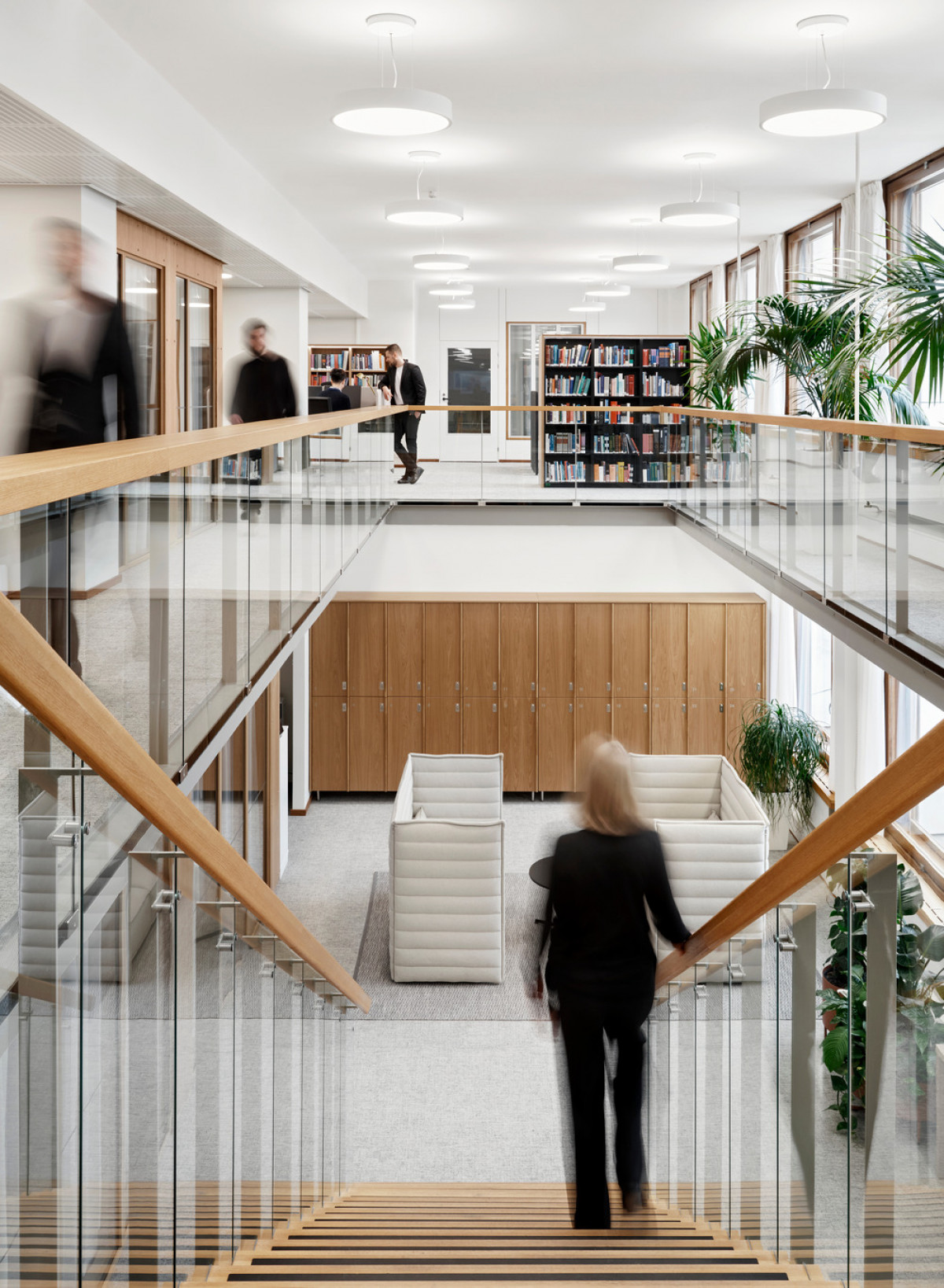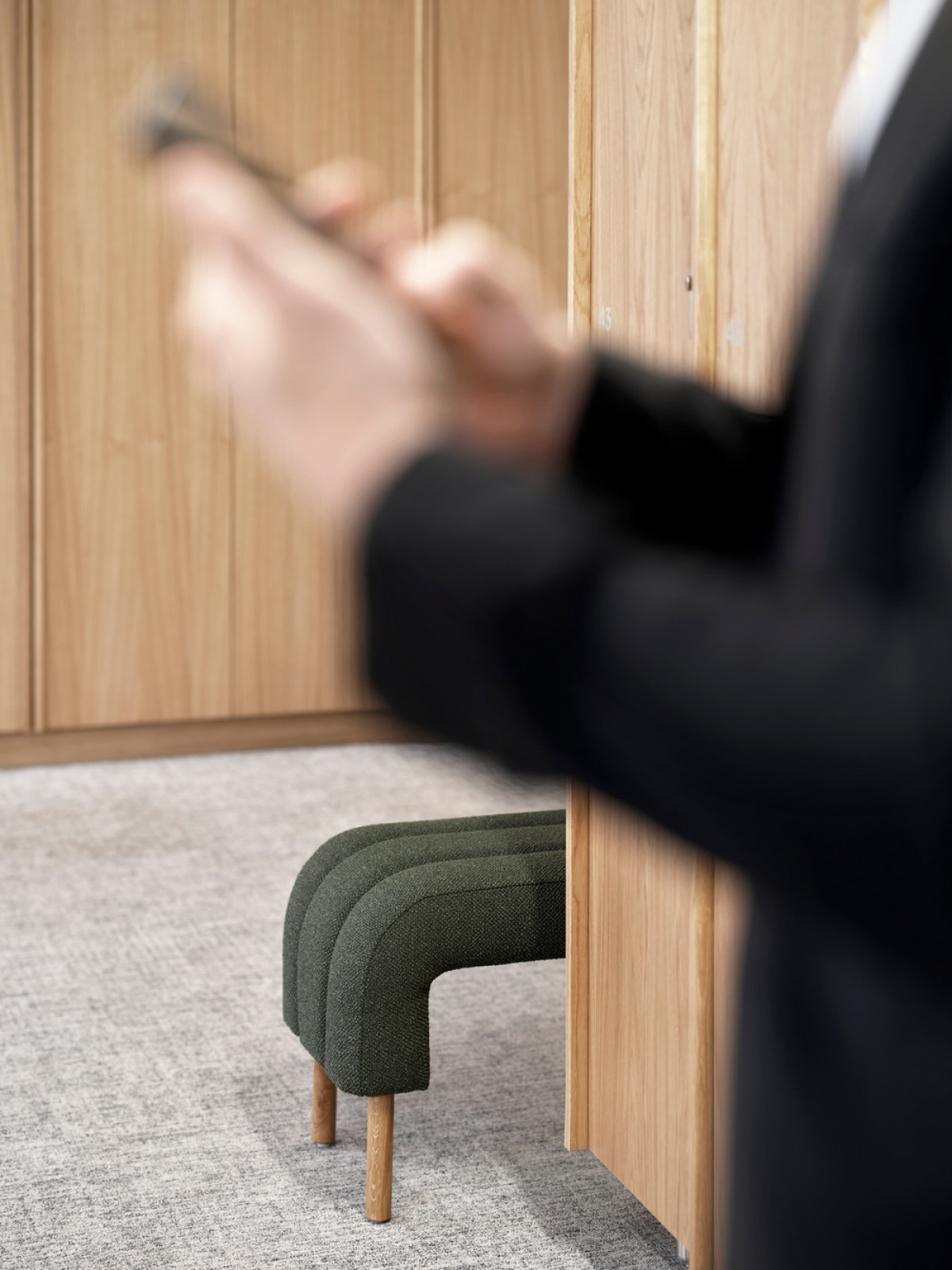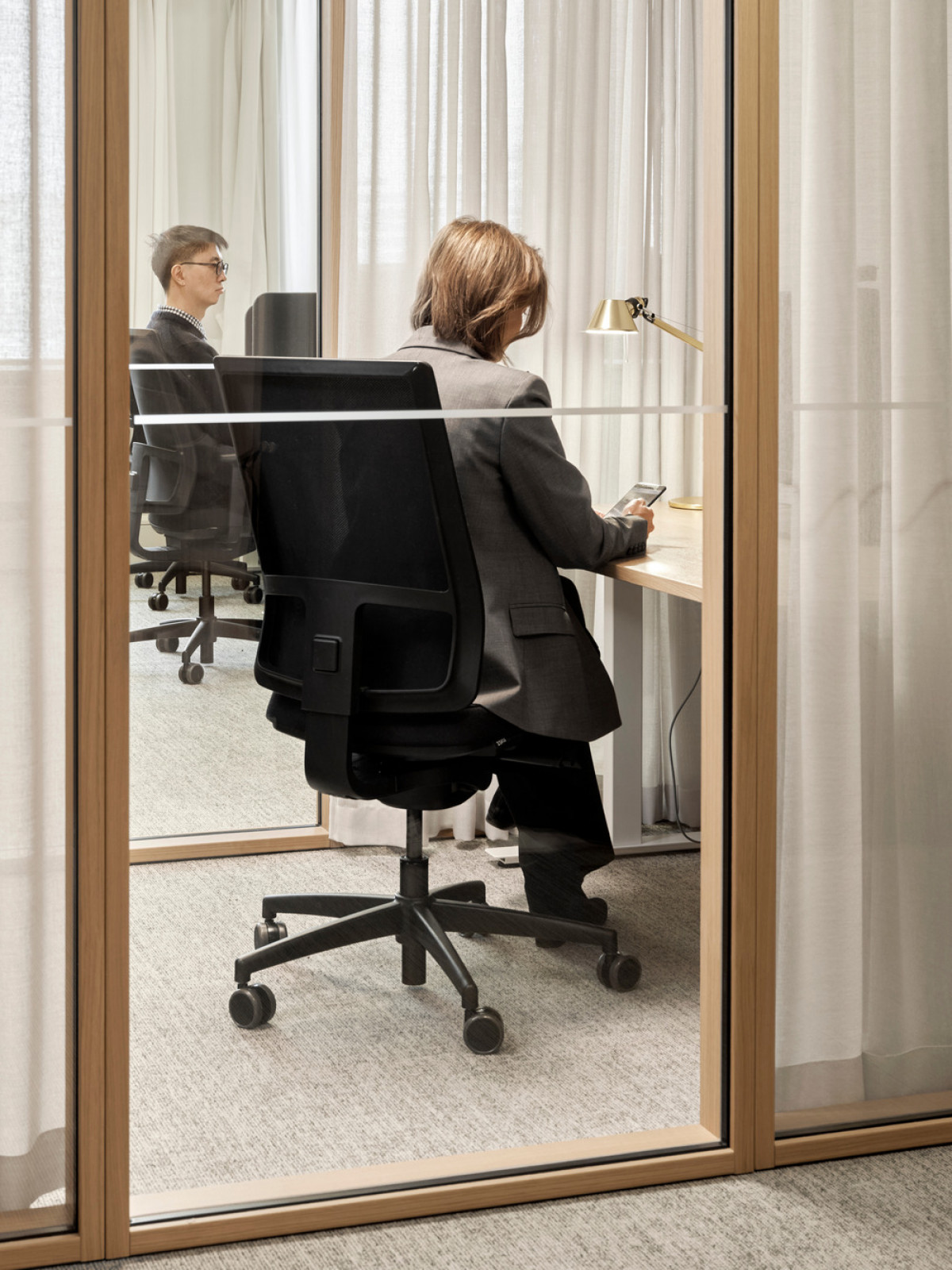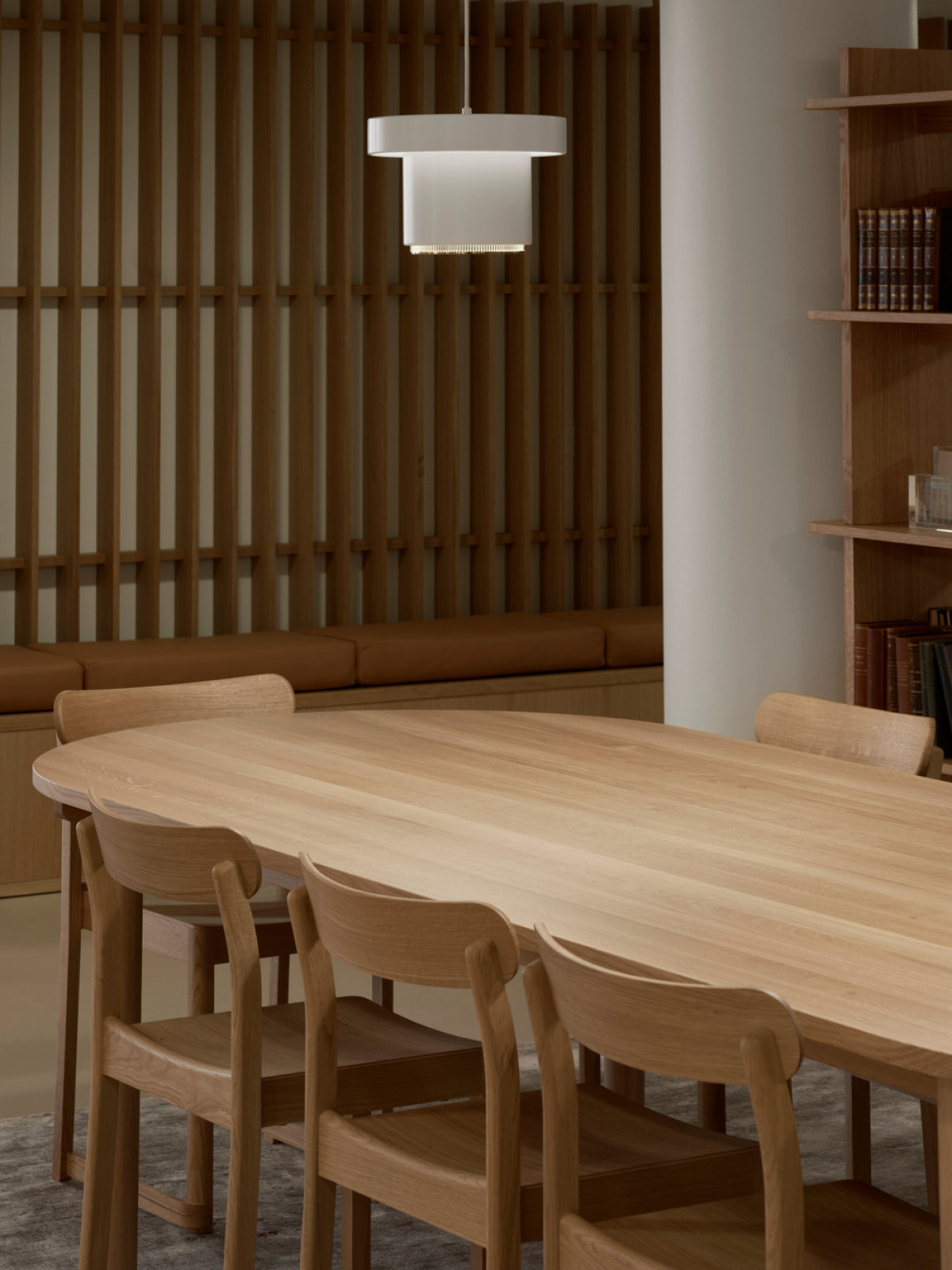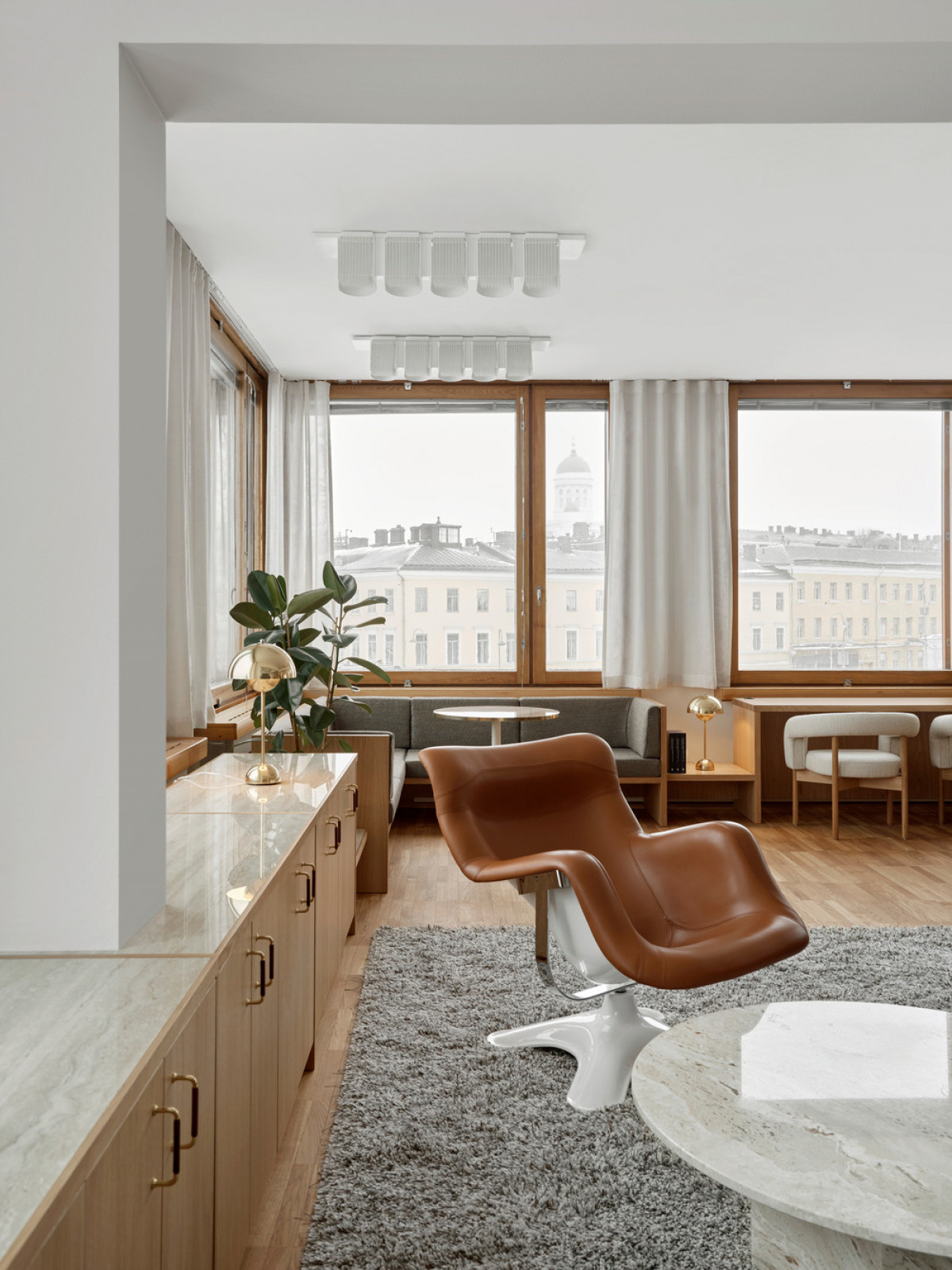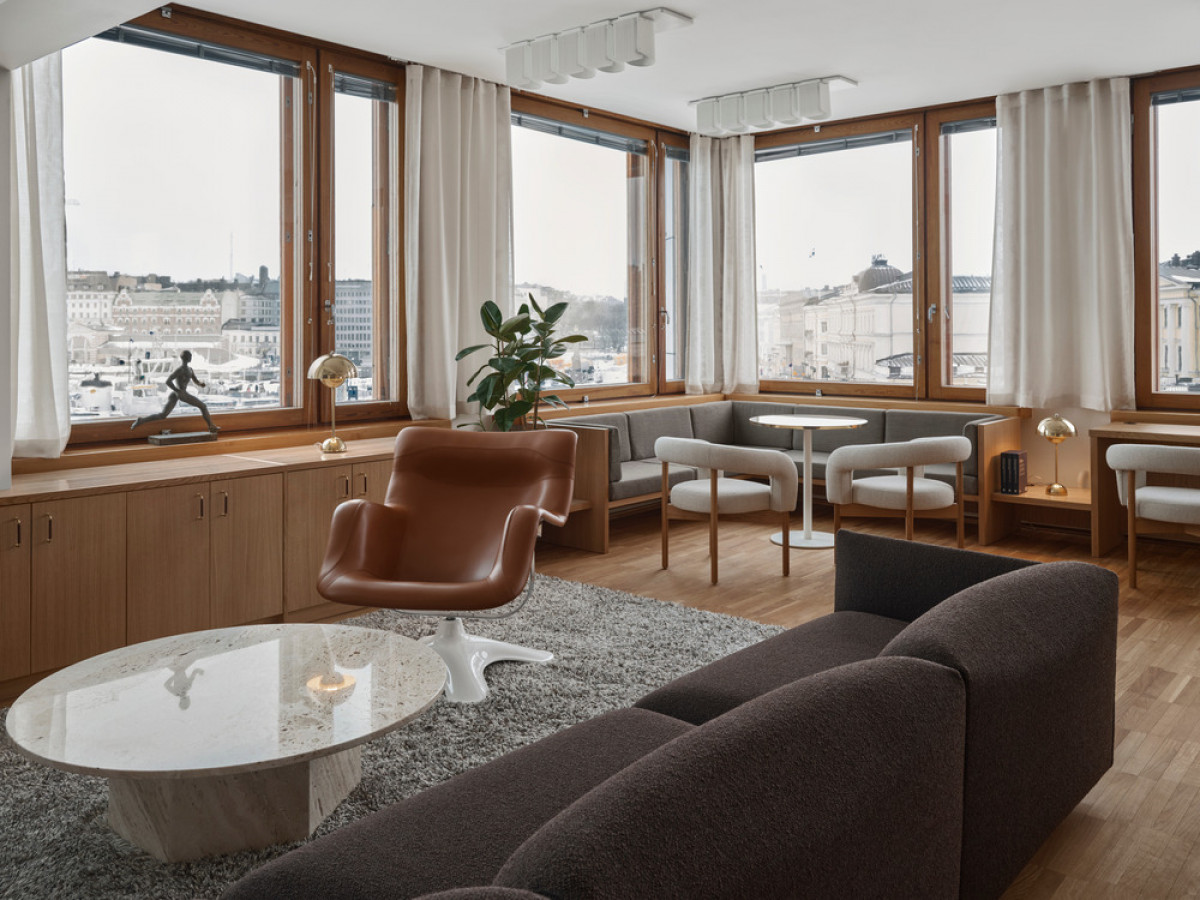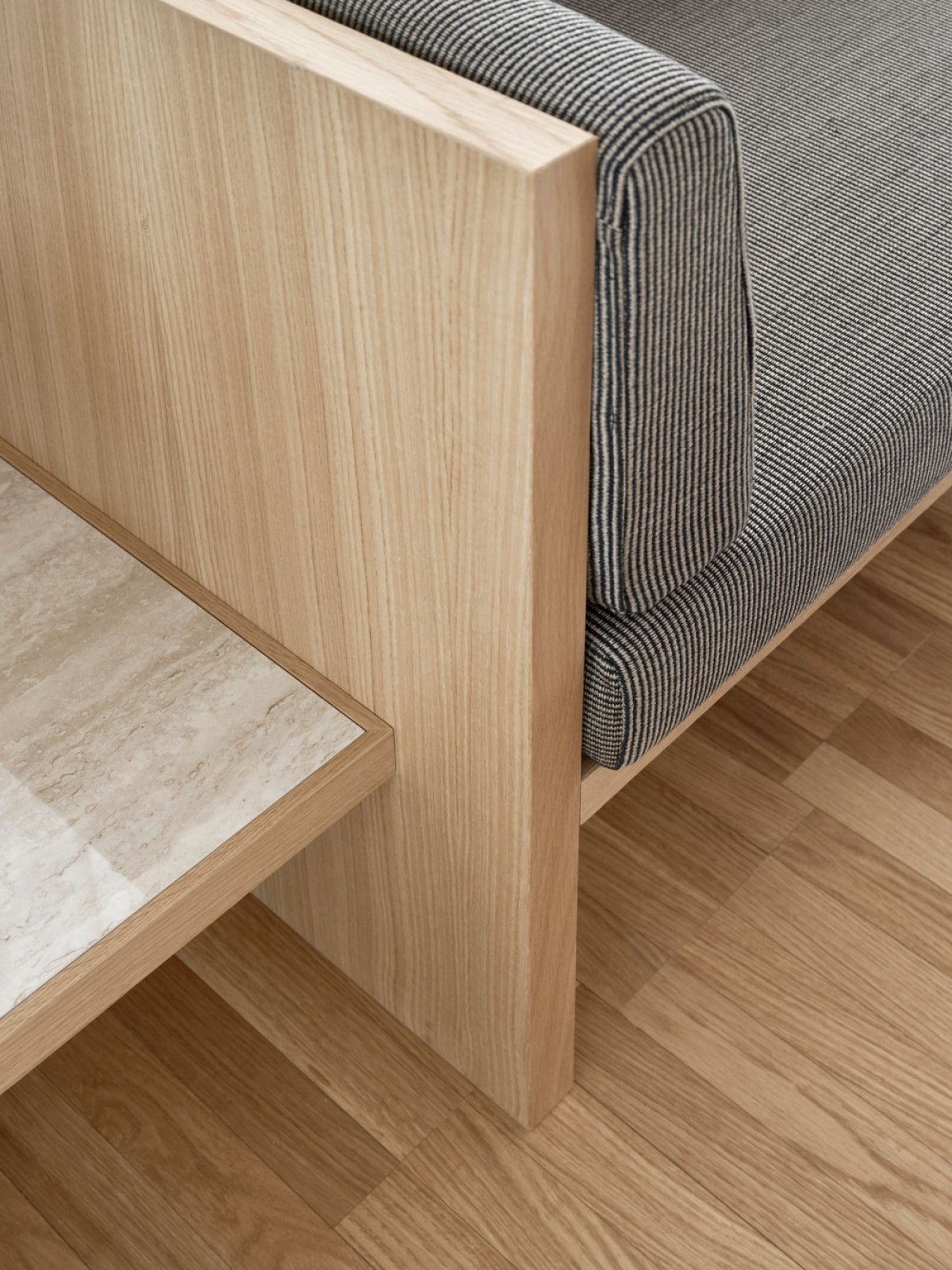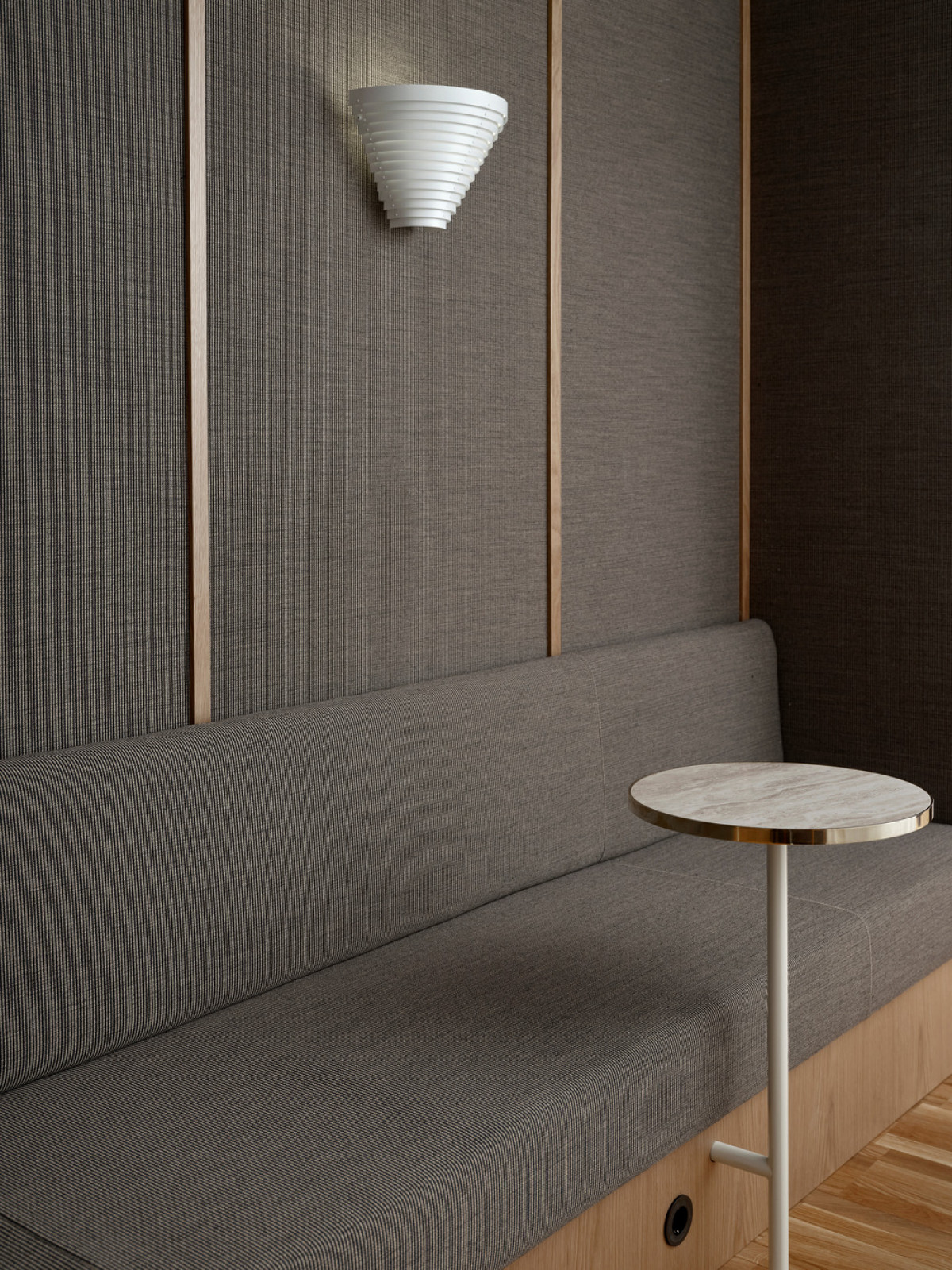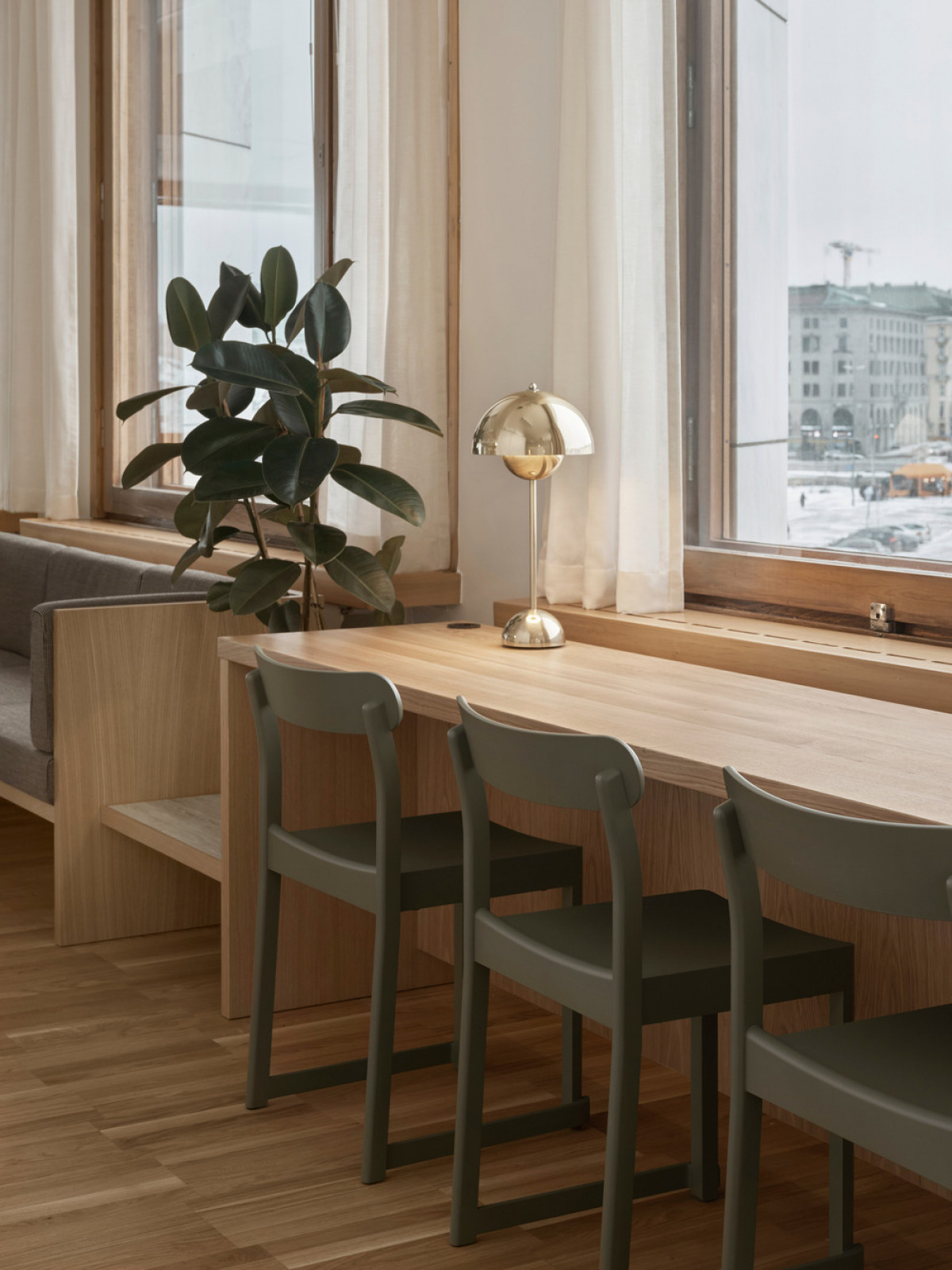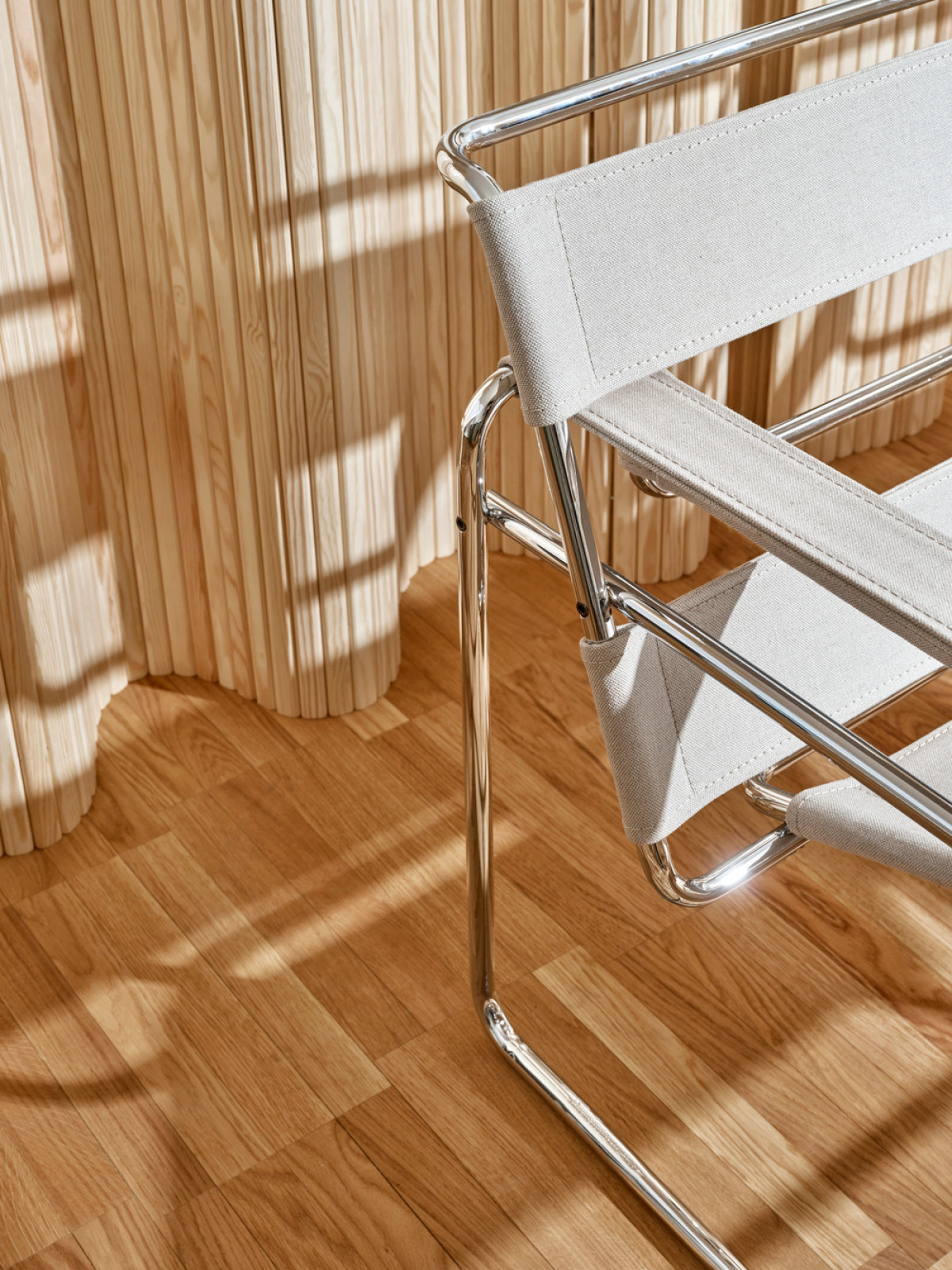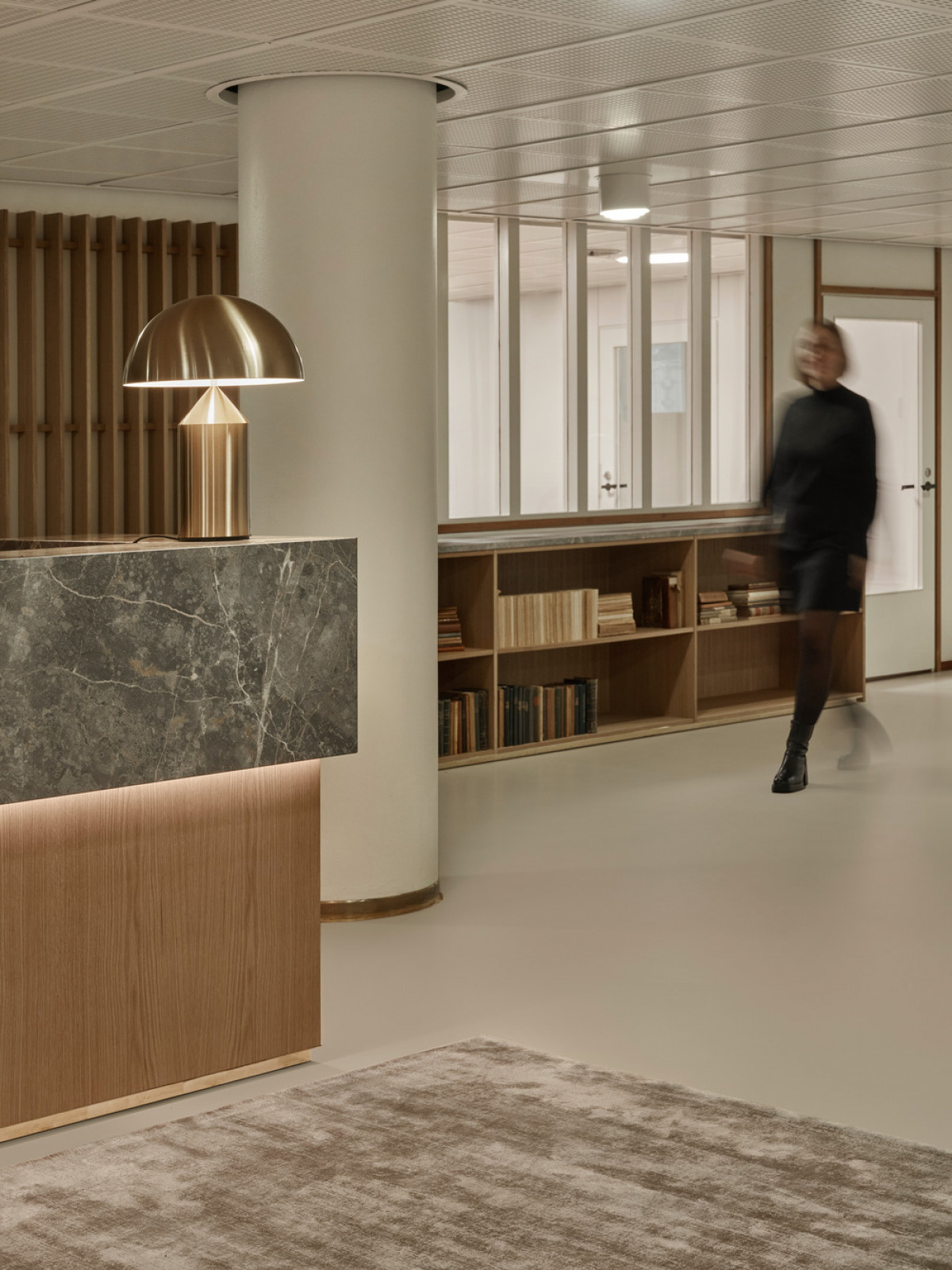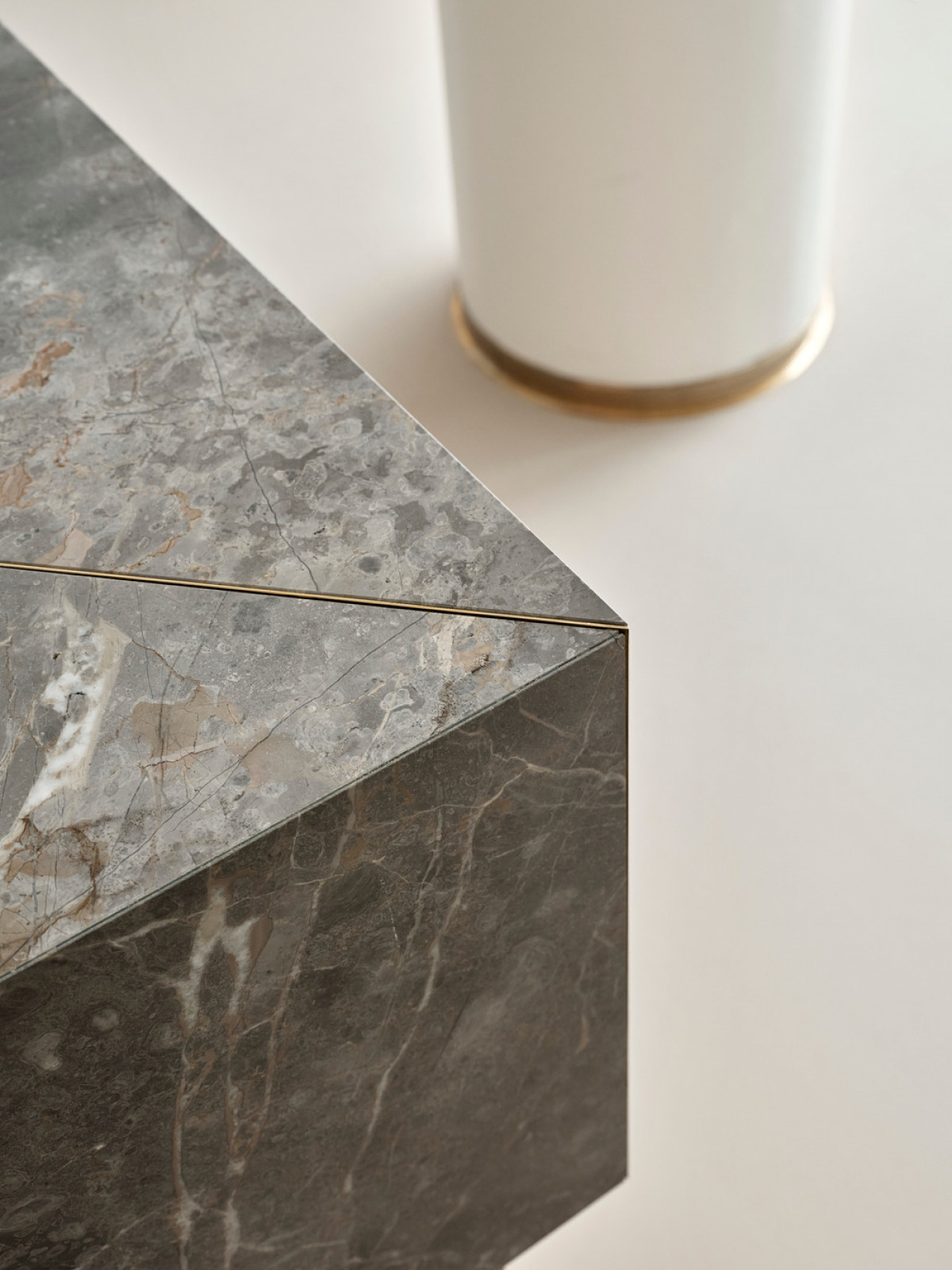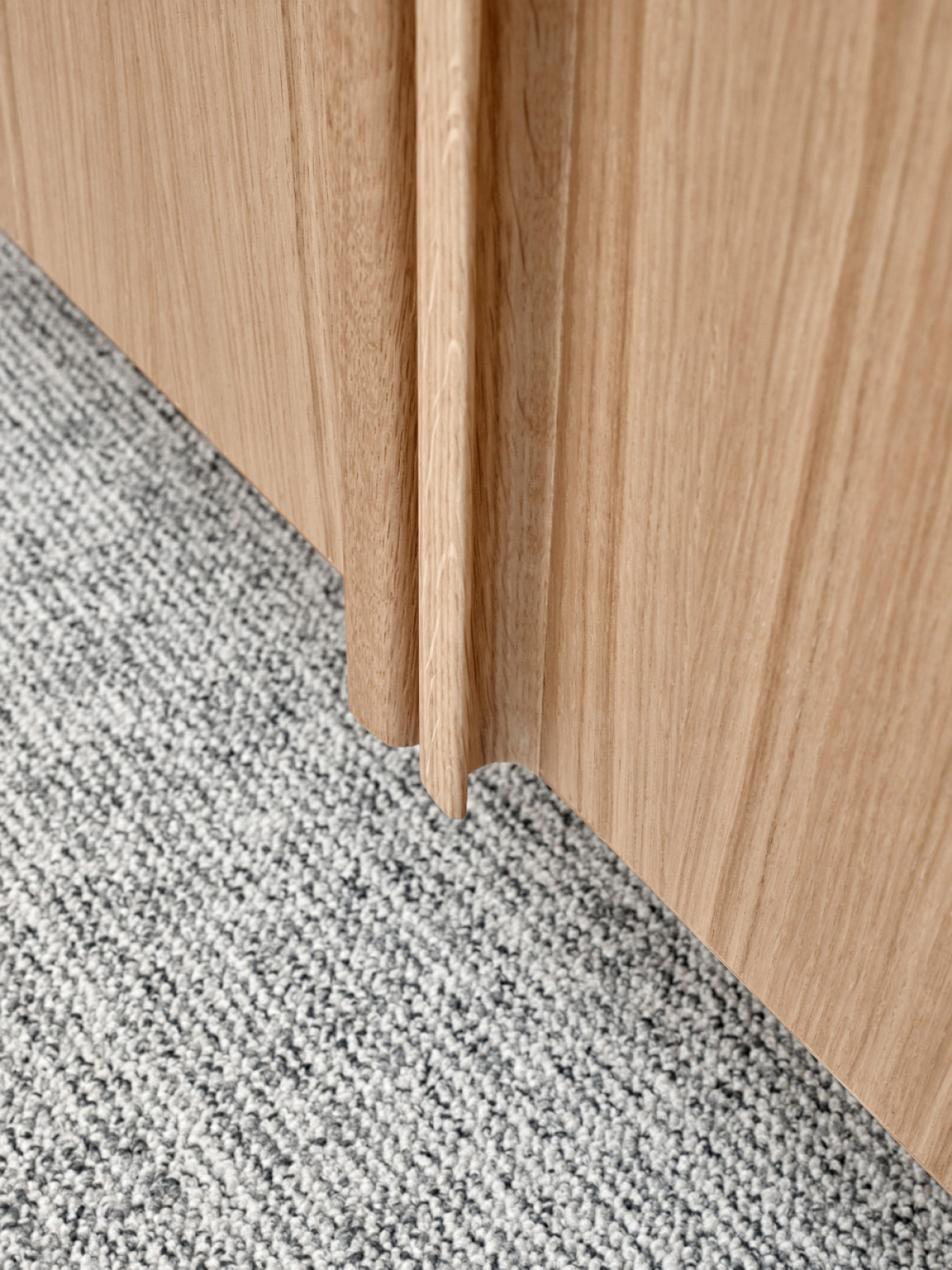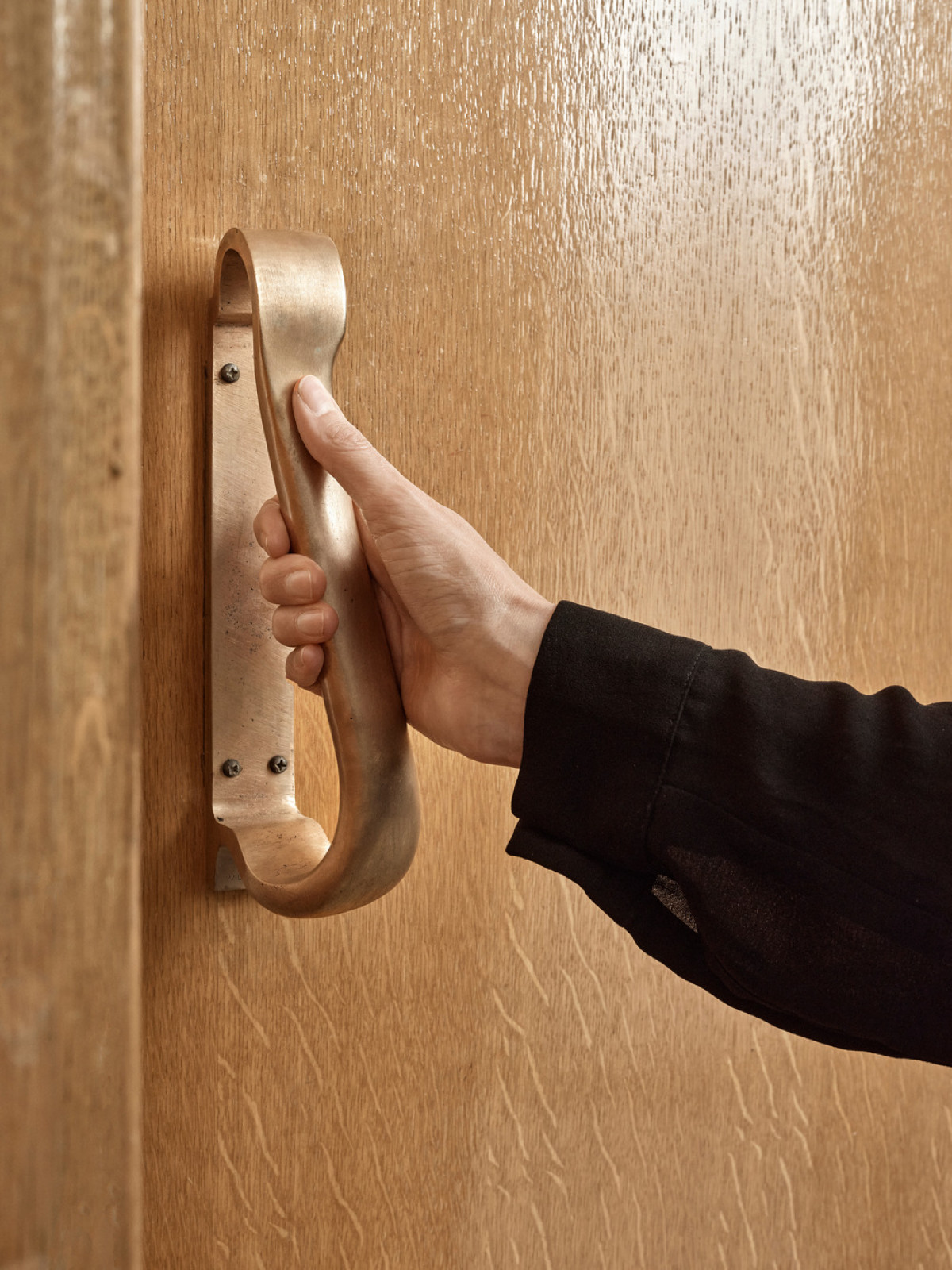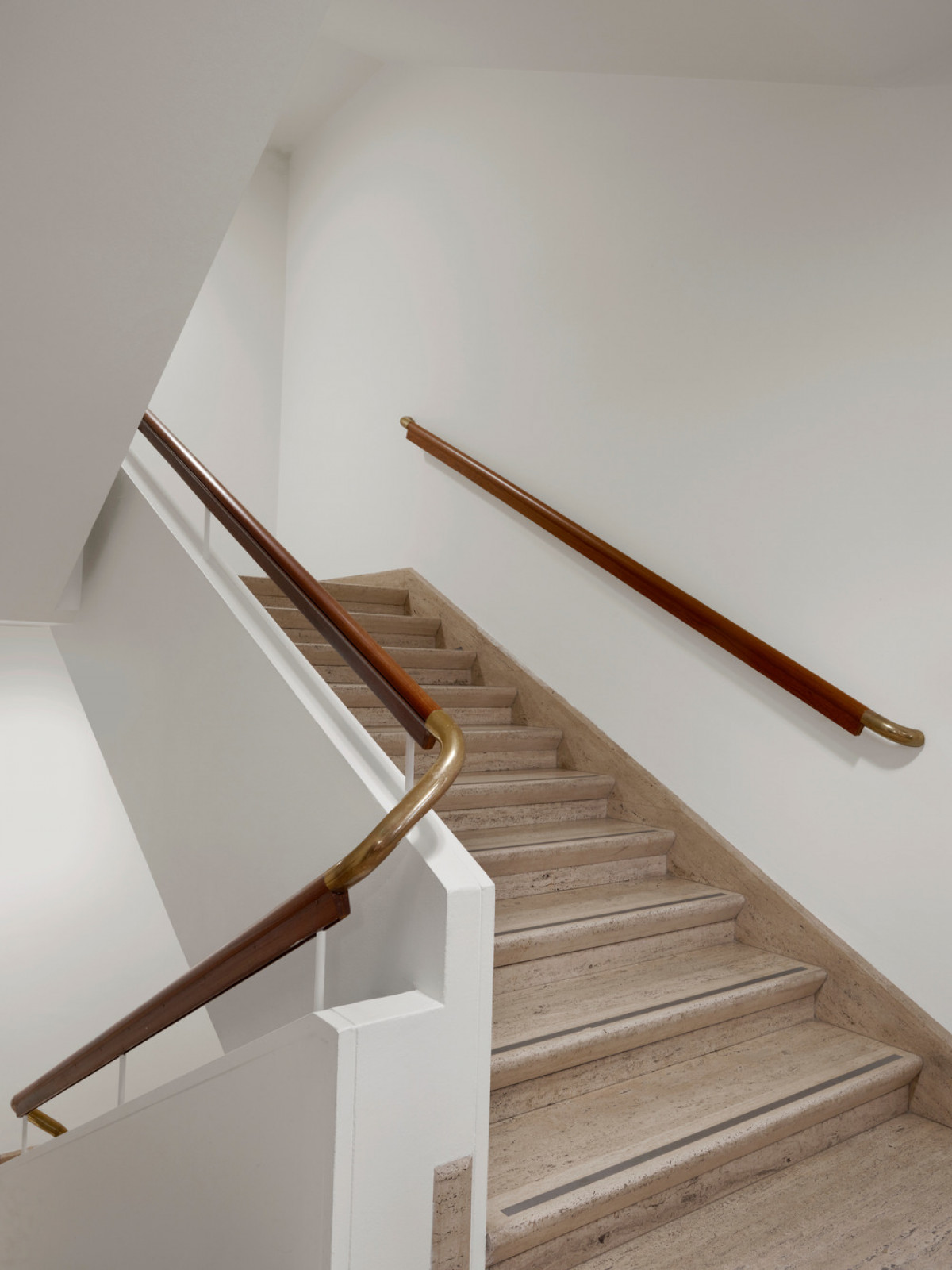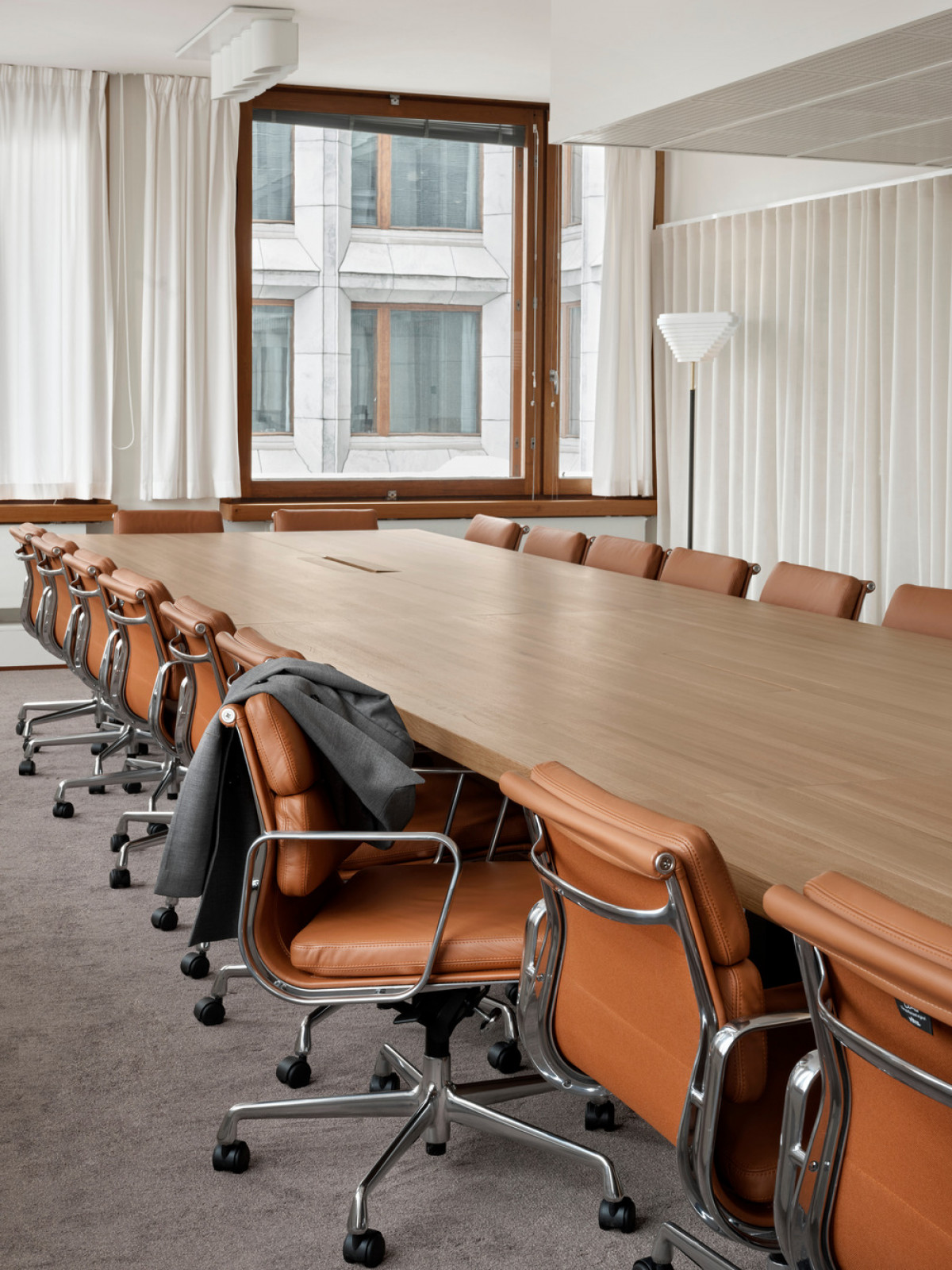 Technical sheet
Official project name: DLA Piper
Location: Helsinki, Finland
Client: DLA Piper
Architect: original architect Alvar Aalto 1962, principal design of the revision Ark-Byroo 2022
Interior design: Fyra
Fyra design team: Niina Sihto, Tiina Närkki, Maija Leskelä
Project Sector: Workplace design
Project completion date: 12/2022
Photographer: Riikka Kantinkoski