Alencar Arquitetura proudly introduces Kaiserstraße, a perfect representation of innovation with a hint of history in the city of Blumenau, Brazil. An achievement for the city, the building was the first to win an Architizer Award by popular choice in the Residential Apartment with less than ten floors category.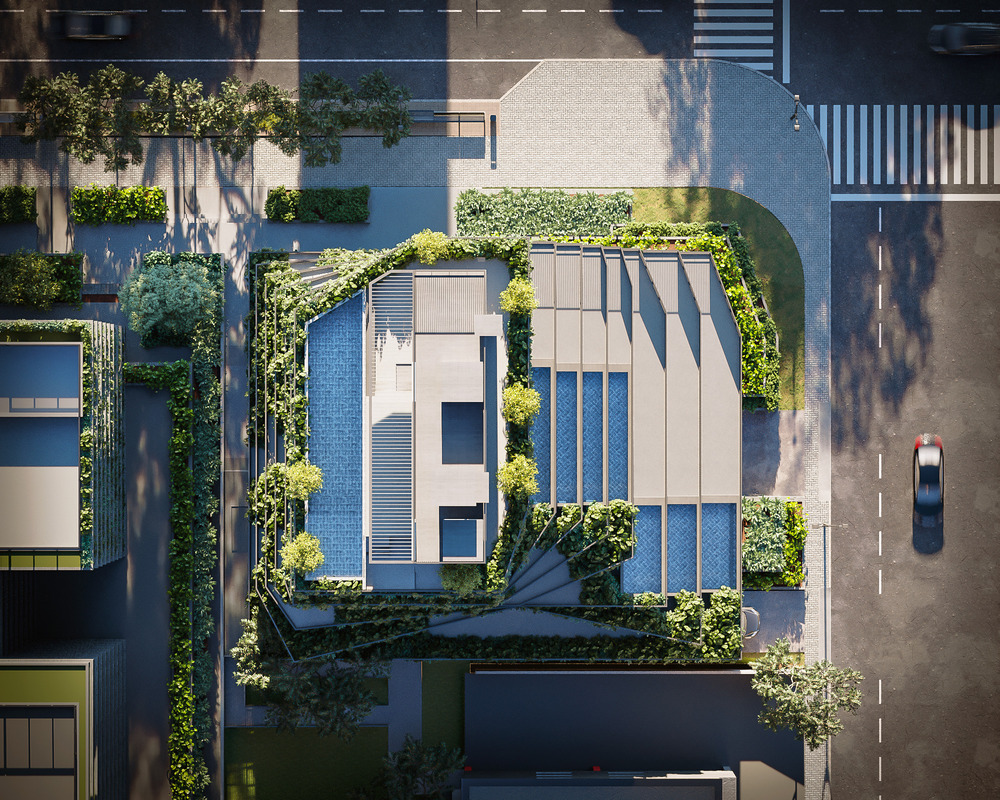 Derived from the history of the city, and more specifically from the street formerly known as Kaiserstraße, the project's name is a reflection of the German colonization that is significantly present in the city. With a look to the past and an attempt to rescue characteristics of old houses once part of the city's history, but also looking ahead to the future with sound perspectives, the building delivers innovation through non-ordinary architecture. The project redefines the meaning of living at home. Its balconies all have sun exposure and are surrounded by green gardens, with the capacity to accommodate a private pool. By adding vegetation to the concrete slabs, and creating space for tree roots, it transforms the facade into a celebration of Blumenau's biodiversity.
The ground floor has no walls, thus assigning full value to the pedestrians, the connections, and the people who are the main protagonists of the project. Materials navigate from exposed concrete to a natural aesthetic, connected to nature. The result is a mixture of unique typologies, translated into spacious terraces with an overview of the city. The structure unfolds in different geometric shapes in a way that compresses and contorts along its height.
The building's internal amenities include a gym, a ballroom with views of the main avenue, and culinary areas, a toy library, and a mail delivery centre. Outside, there is a private garden for residents with a playground, fireplace, and an outdoor culinary space.
The building is currently under construction and is scheduled for completion in 2024.