For the first time, Ambientec embarks on a chromatic journey in collaboration with Elisa Ossino.
The Japanese light design brand unveils its latest masterpiece, a minimalist lantern that gracefully dances between light and colour. Featured in a photoshoot curated by Elisa Ossino Studio, MADCO has metamorphosed into a fashion accessory.
A contemporary reinterpretation of Japanese lanterns
"I have a profound appreciation for Japanese culture, and with MADCO, I aimed to evoke a simple yet modern ambience that pays homage to both the past and the iconic imagery of these traditional luminaries," explains Elisa Ossino. "The variety of colours in which the lamp is crafted gives a distinct character to the design."
MADCO's luminous core takes the elegant form of a simple sphere, offering a 360° range of rotation for a myriad of lighting configurations. It is gracefully poised atop a slender metal frame that doubles as a convenient handle. The lower cap, housing the technological components and transformer, comes in a palette of five warm and refined tones: olive, peach, terracotta, mustard, and cherry.
Lightness, geometric abstraction, and monochromatic elegance are the hallmarks of the designer, who favours the sphere in her creations for its iconic purity.
"MADCO's roundness and its ability to pivot will make it a lively and empathetic object - a small character," Elisa Ossino remarks. "While conceiving its design, I envisioned the round face of my daughter Maddalena, who also inspired the name."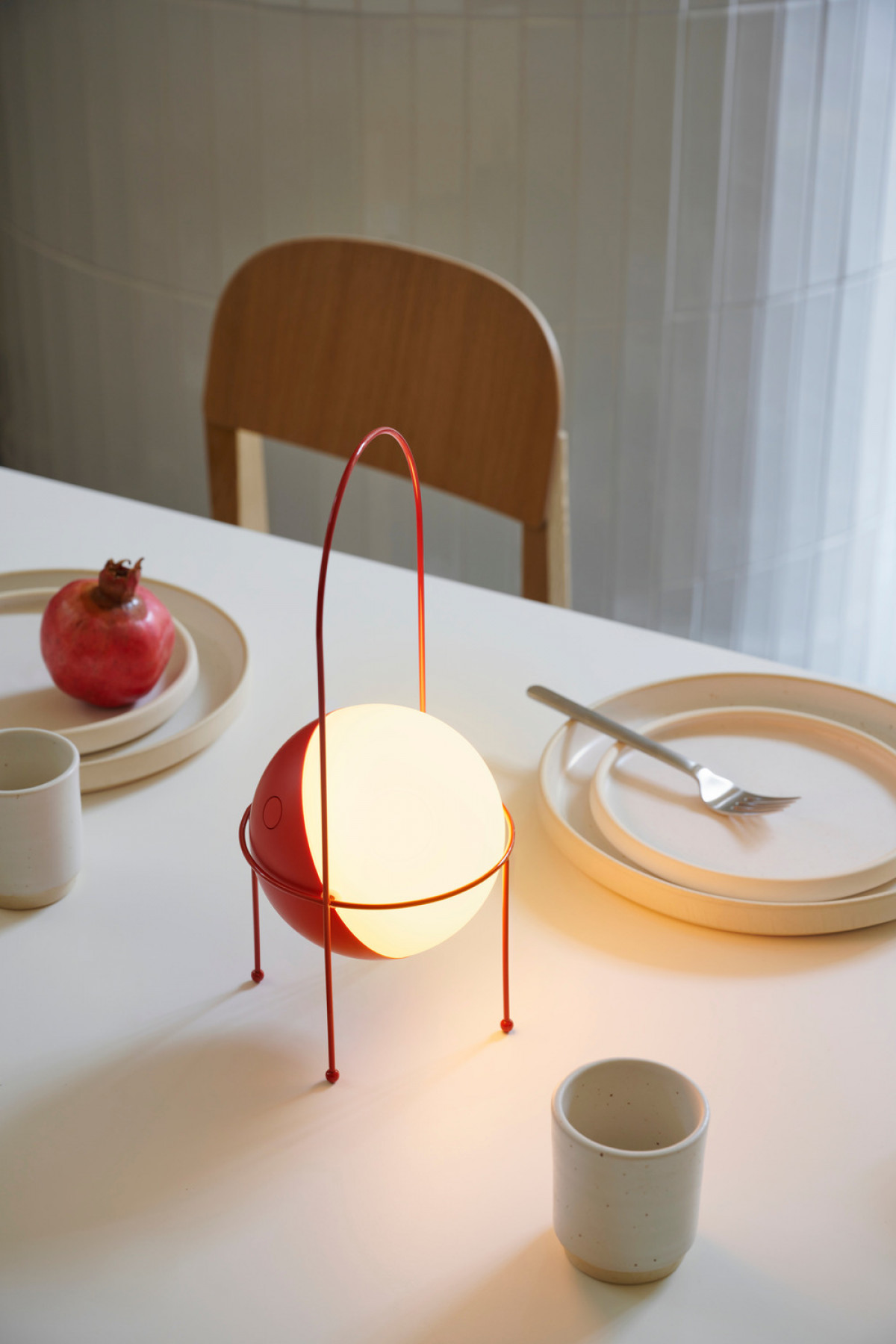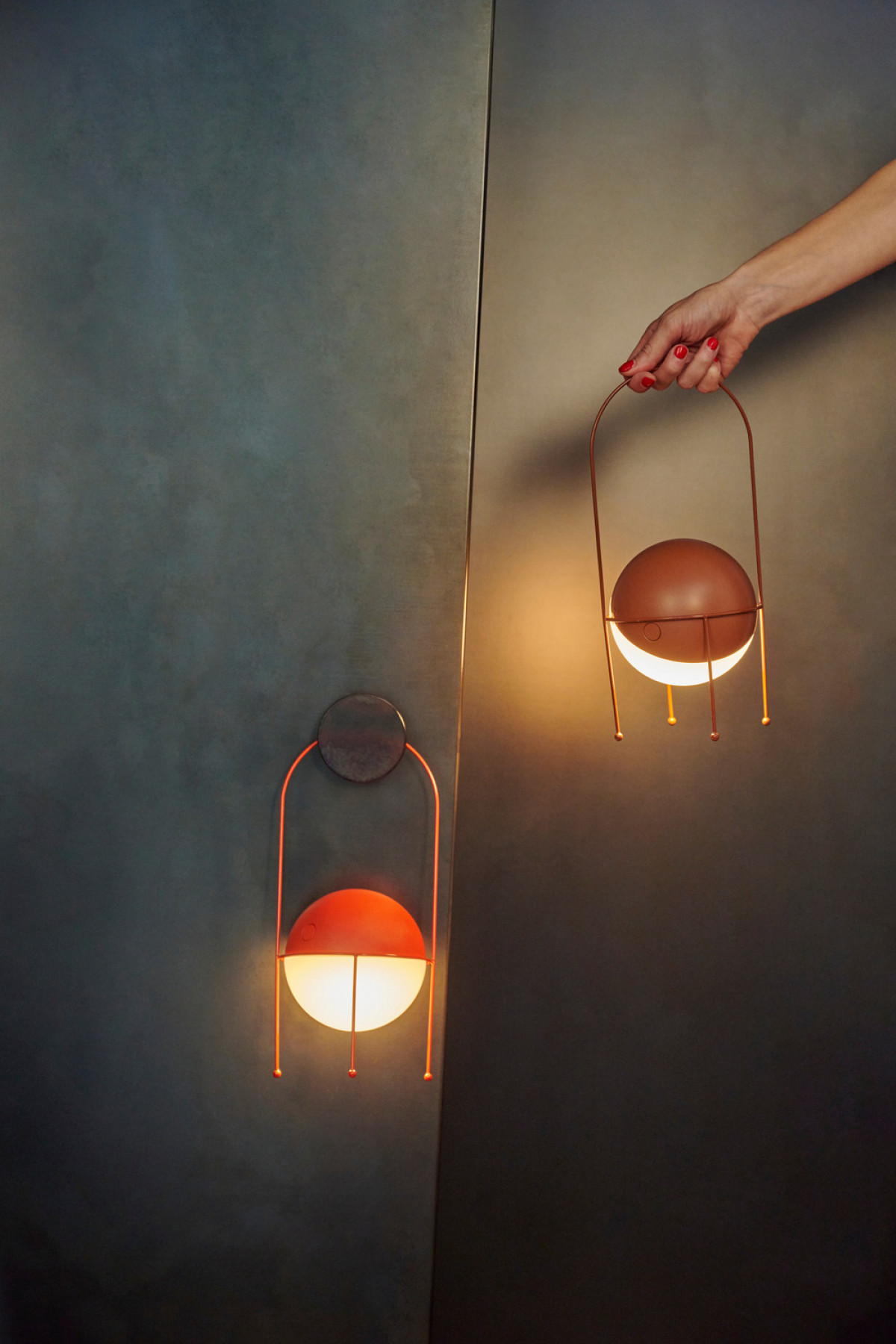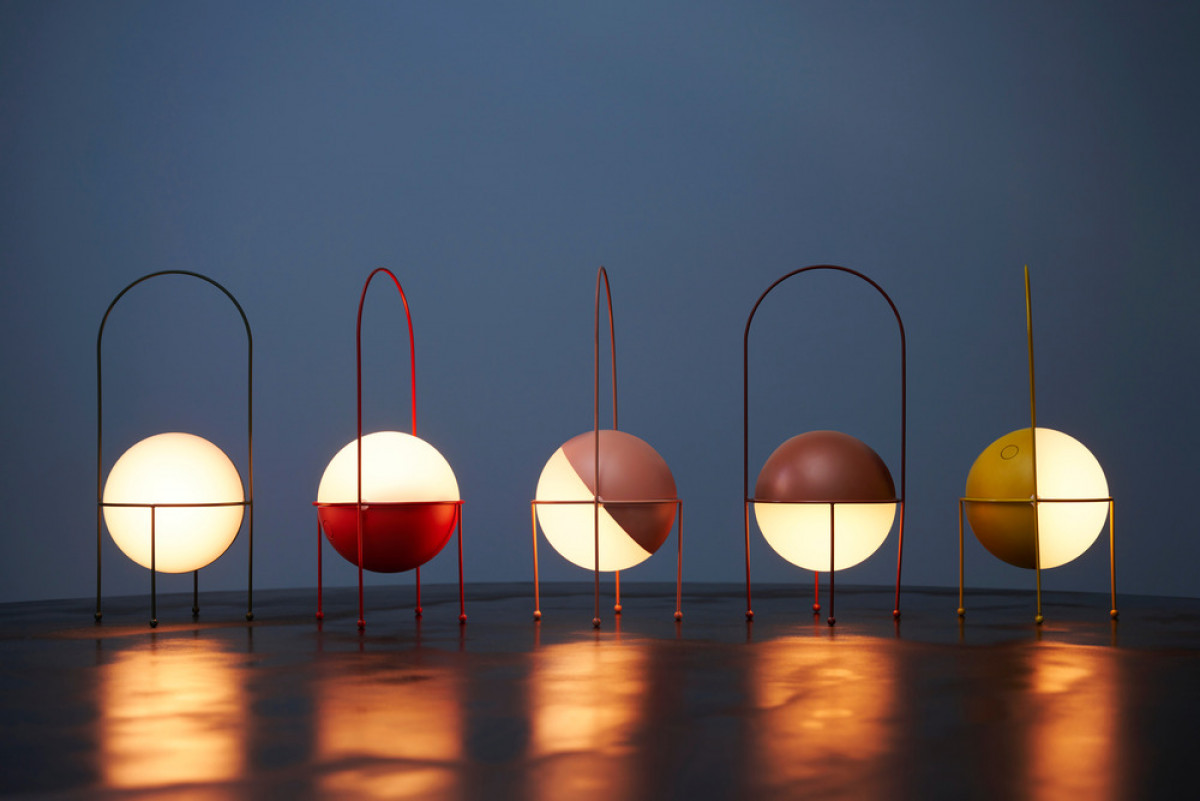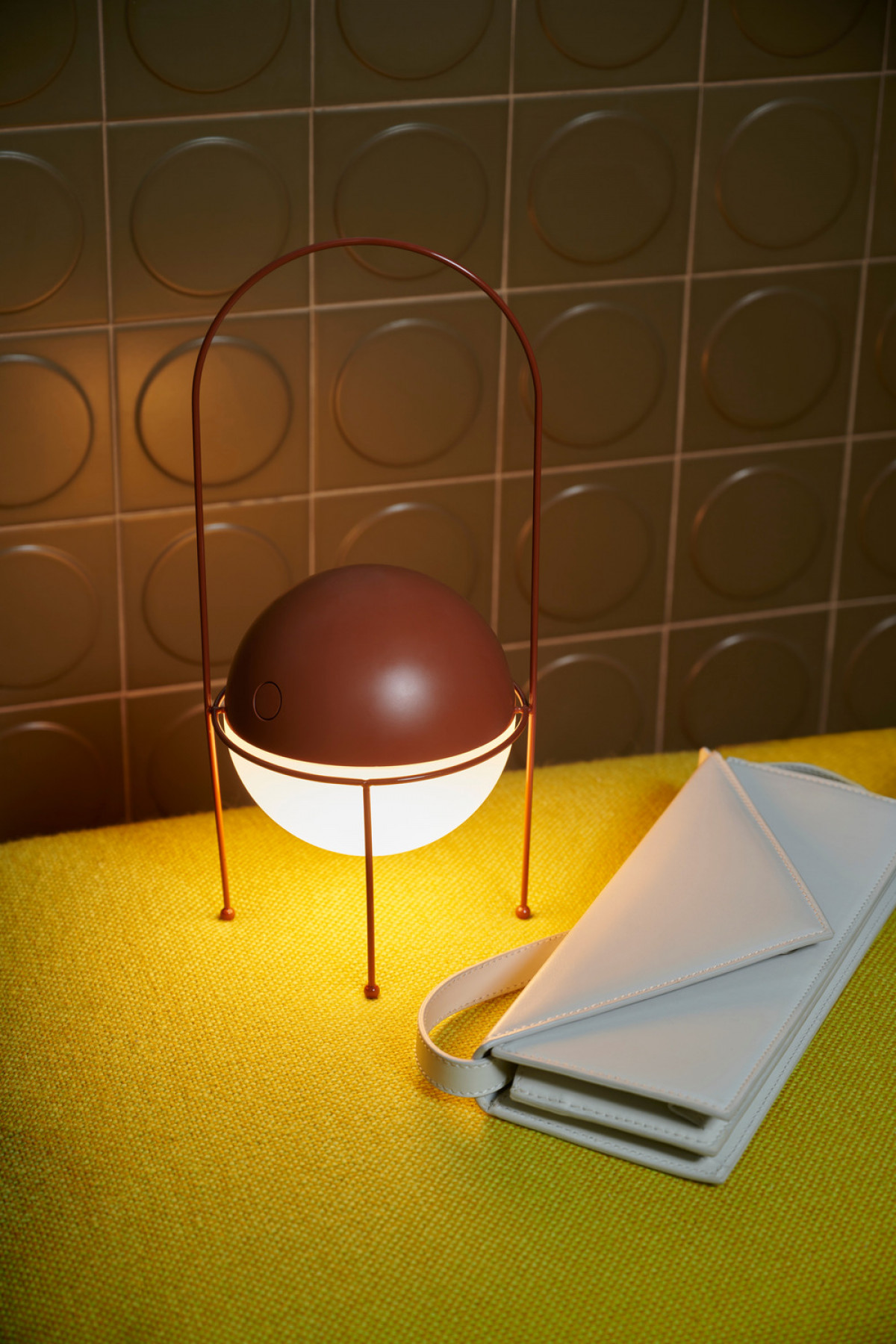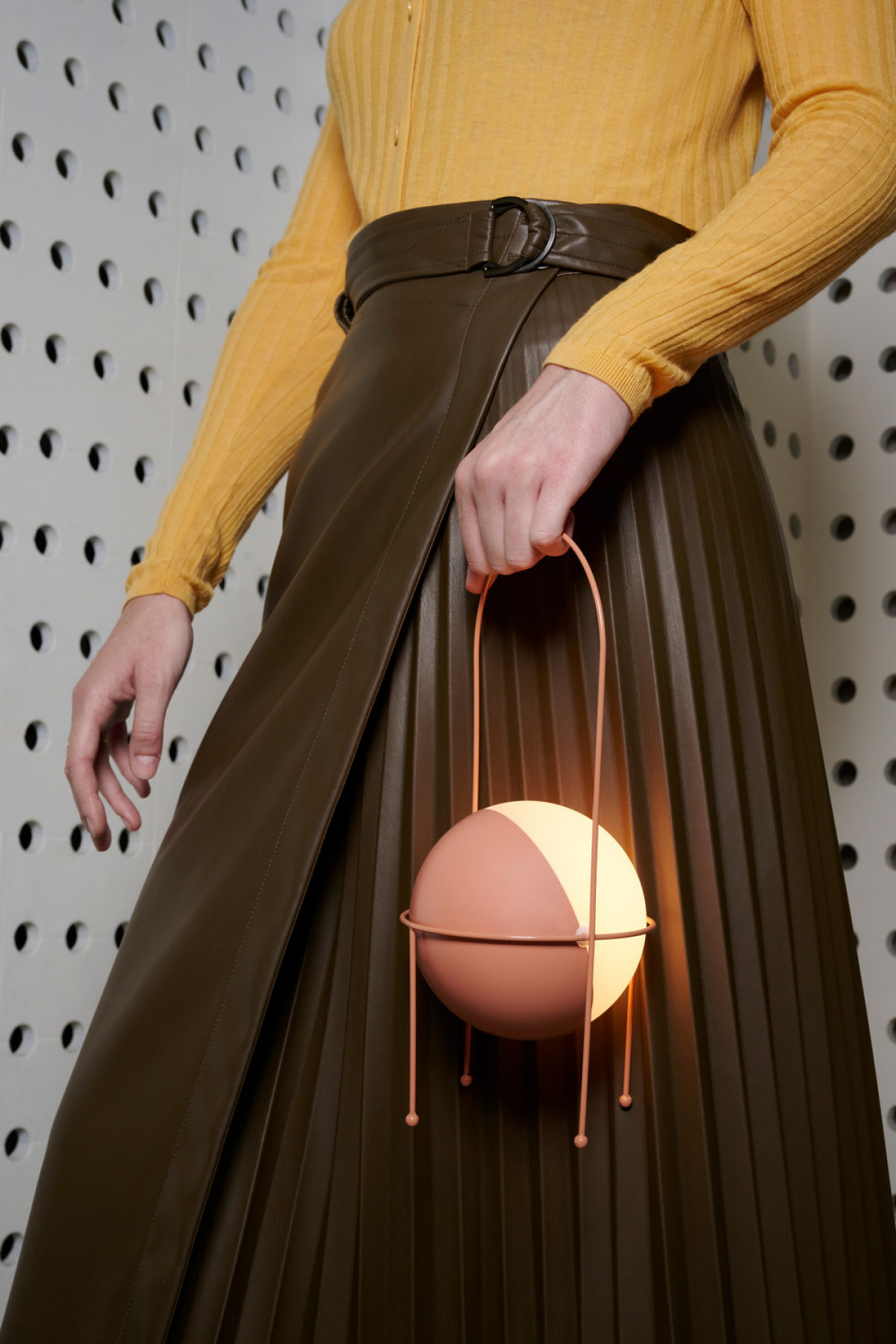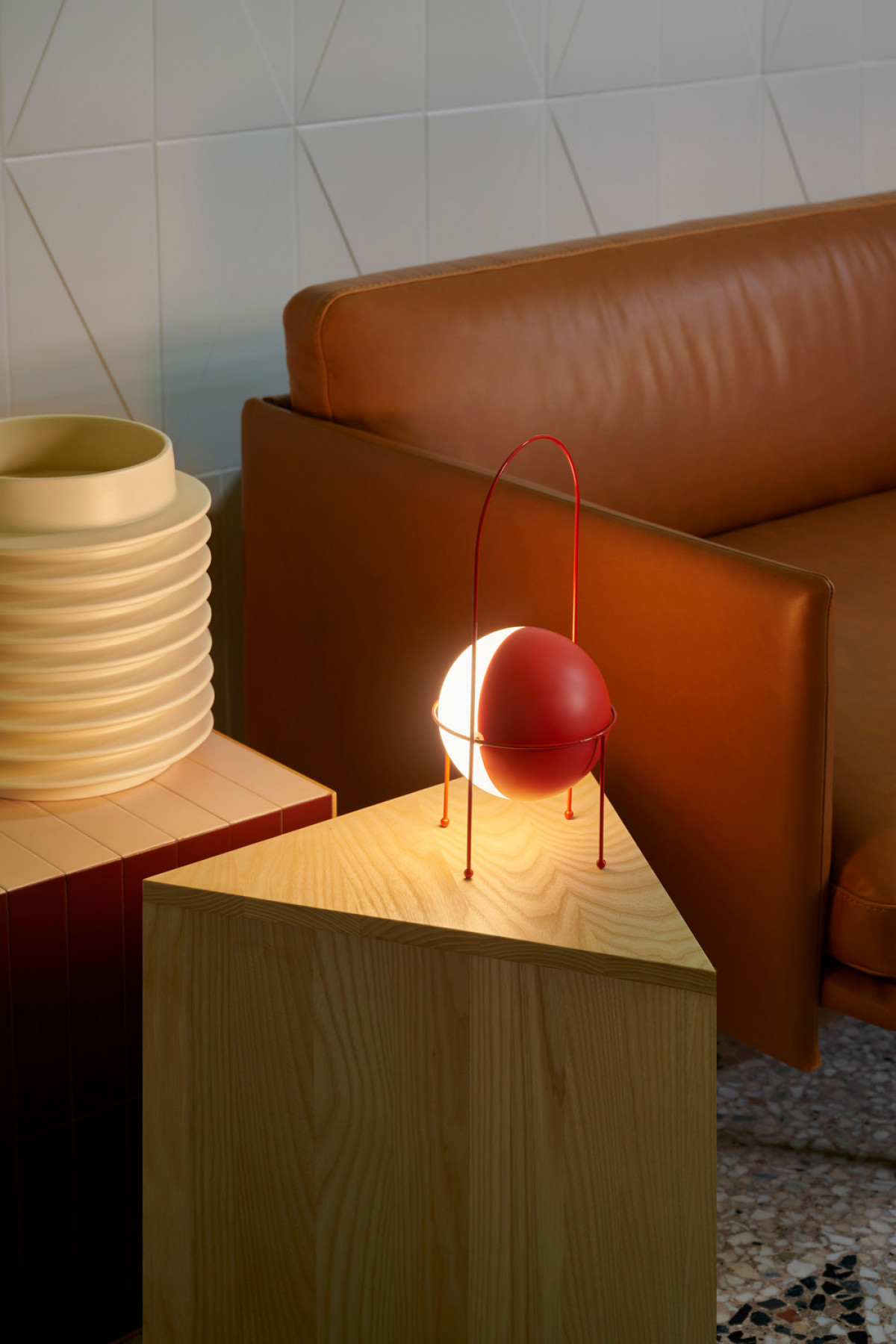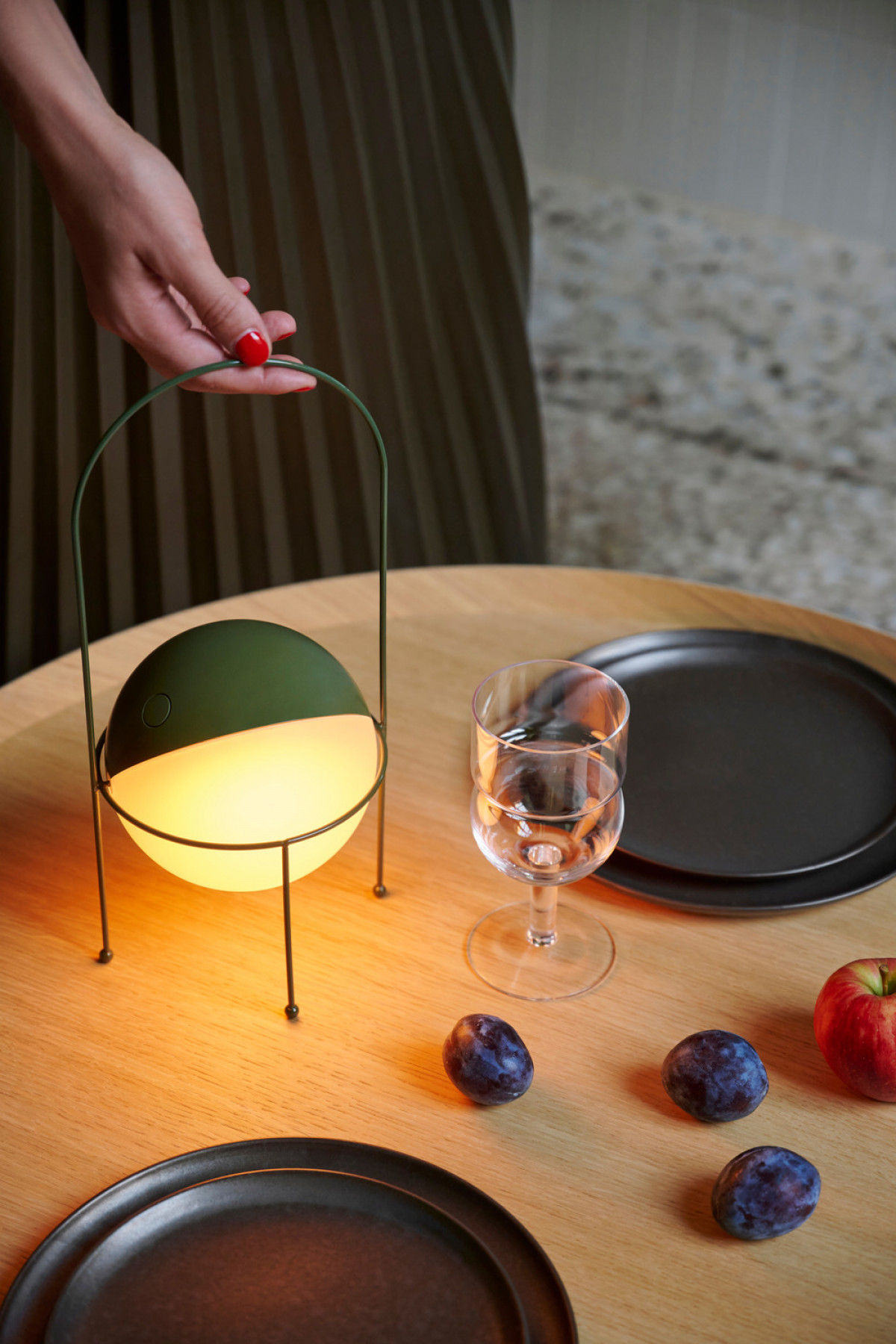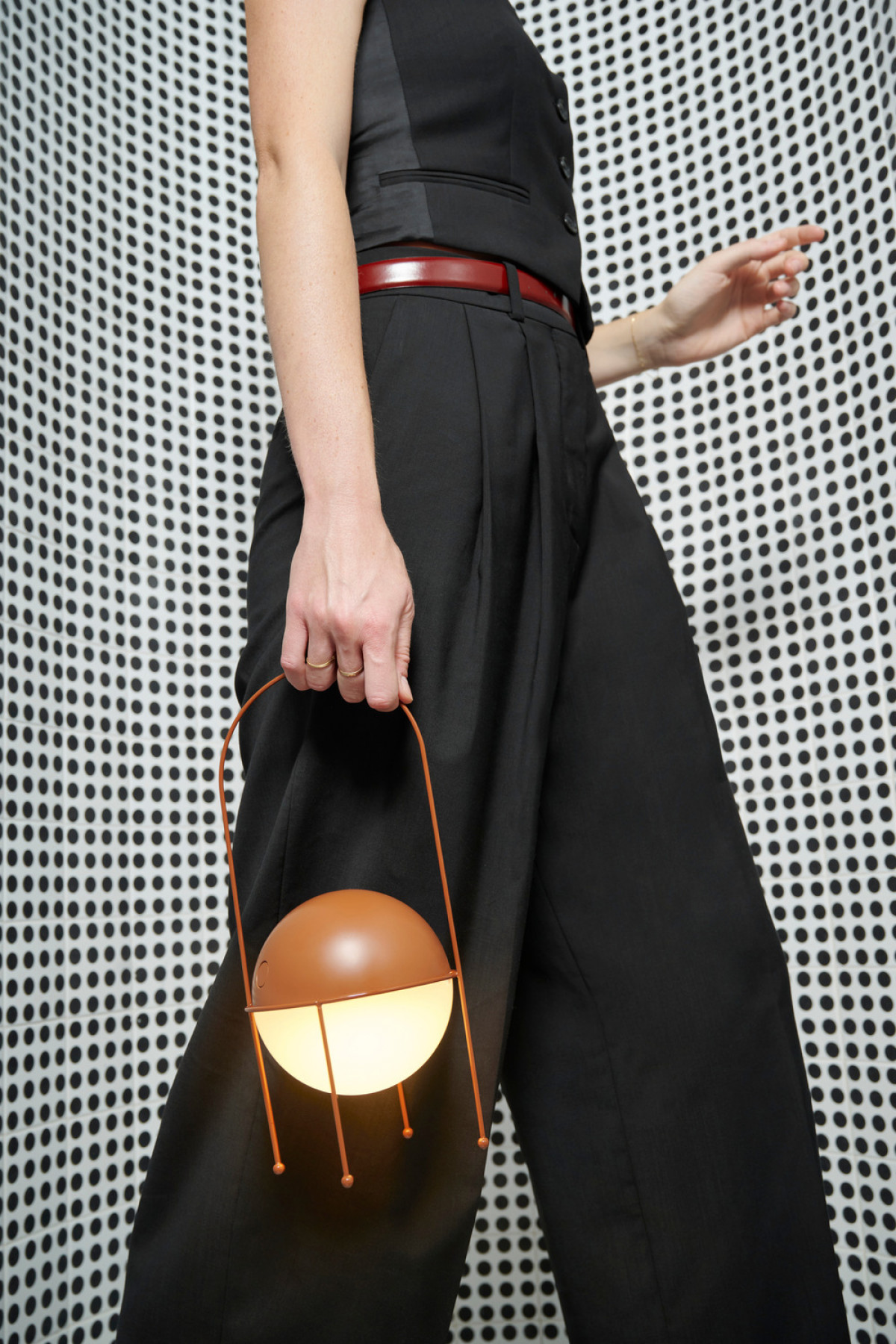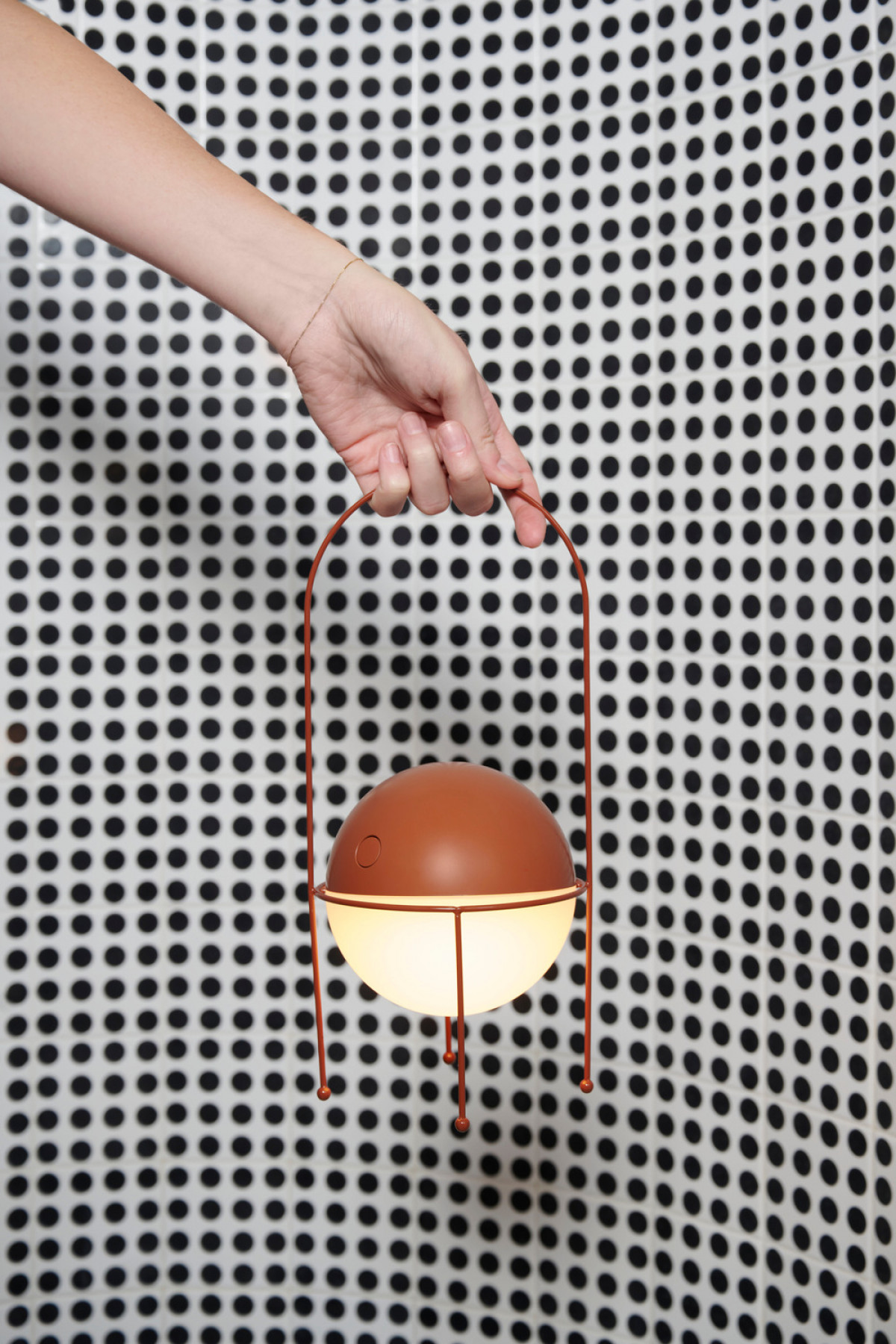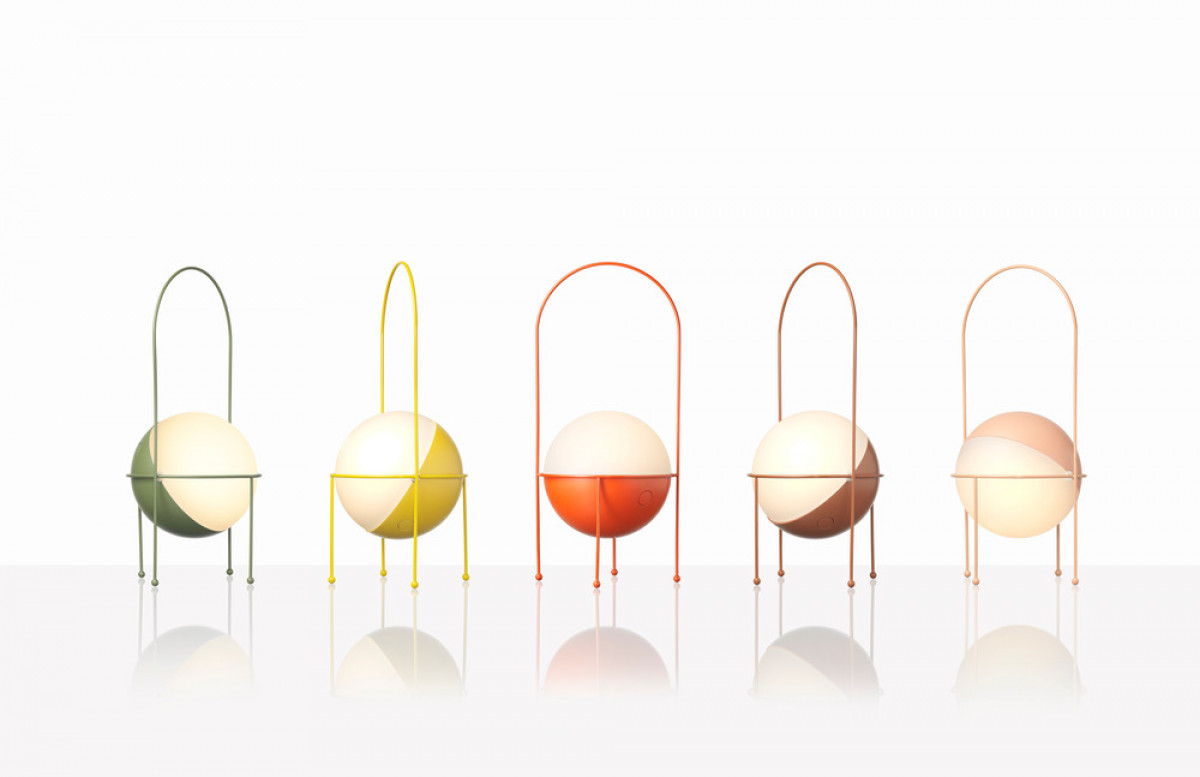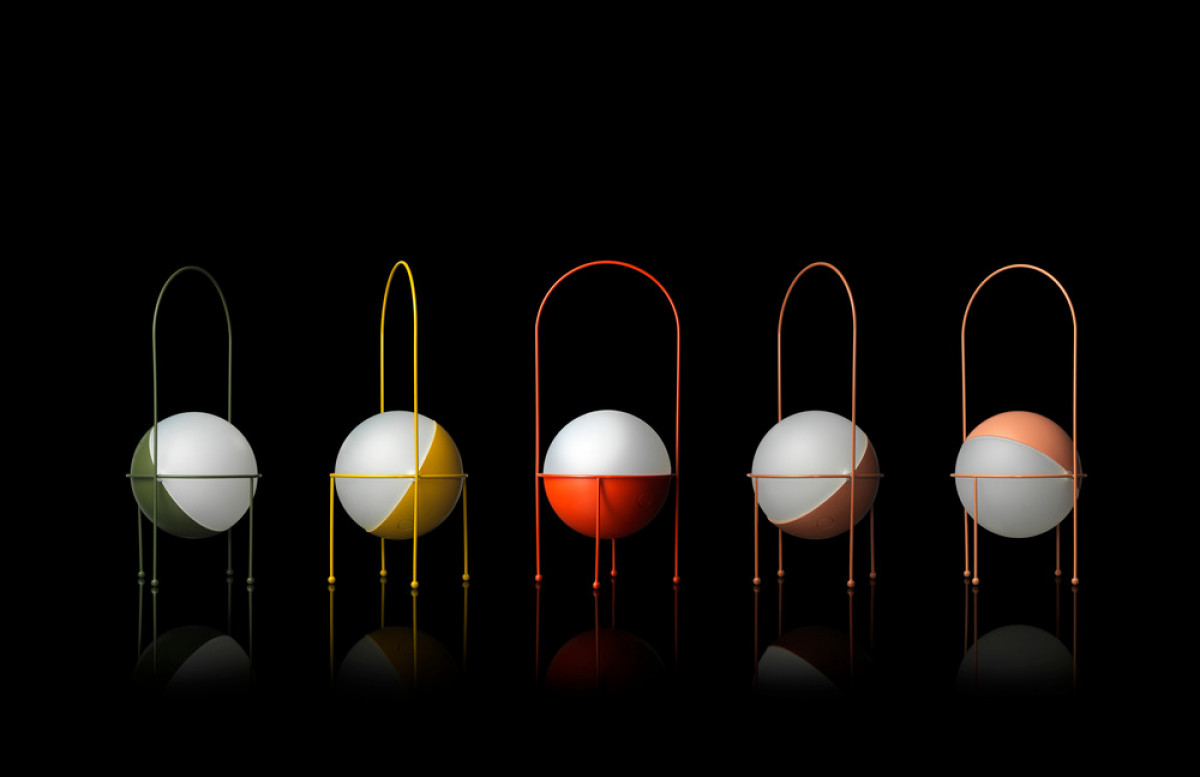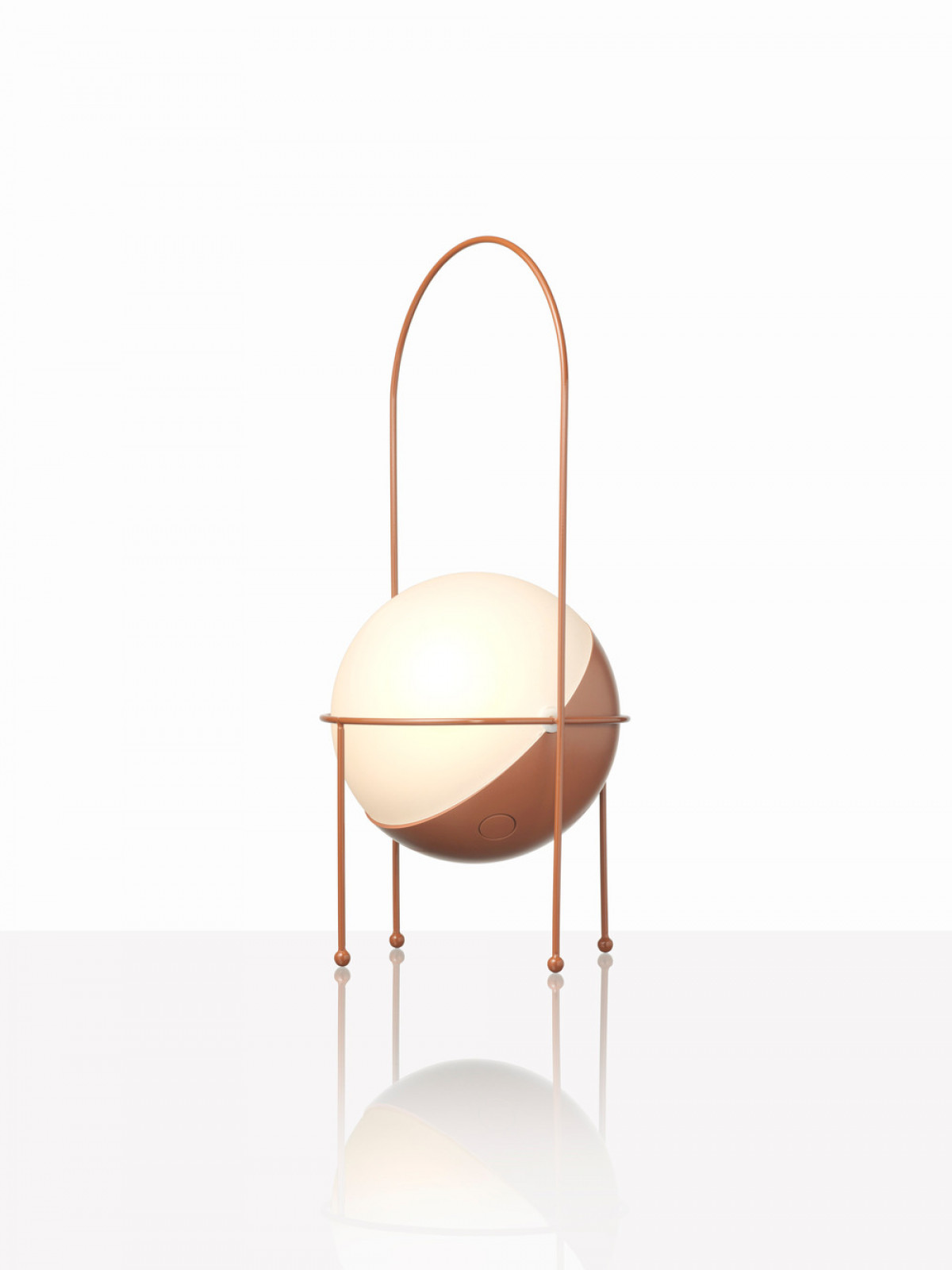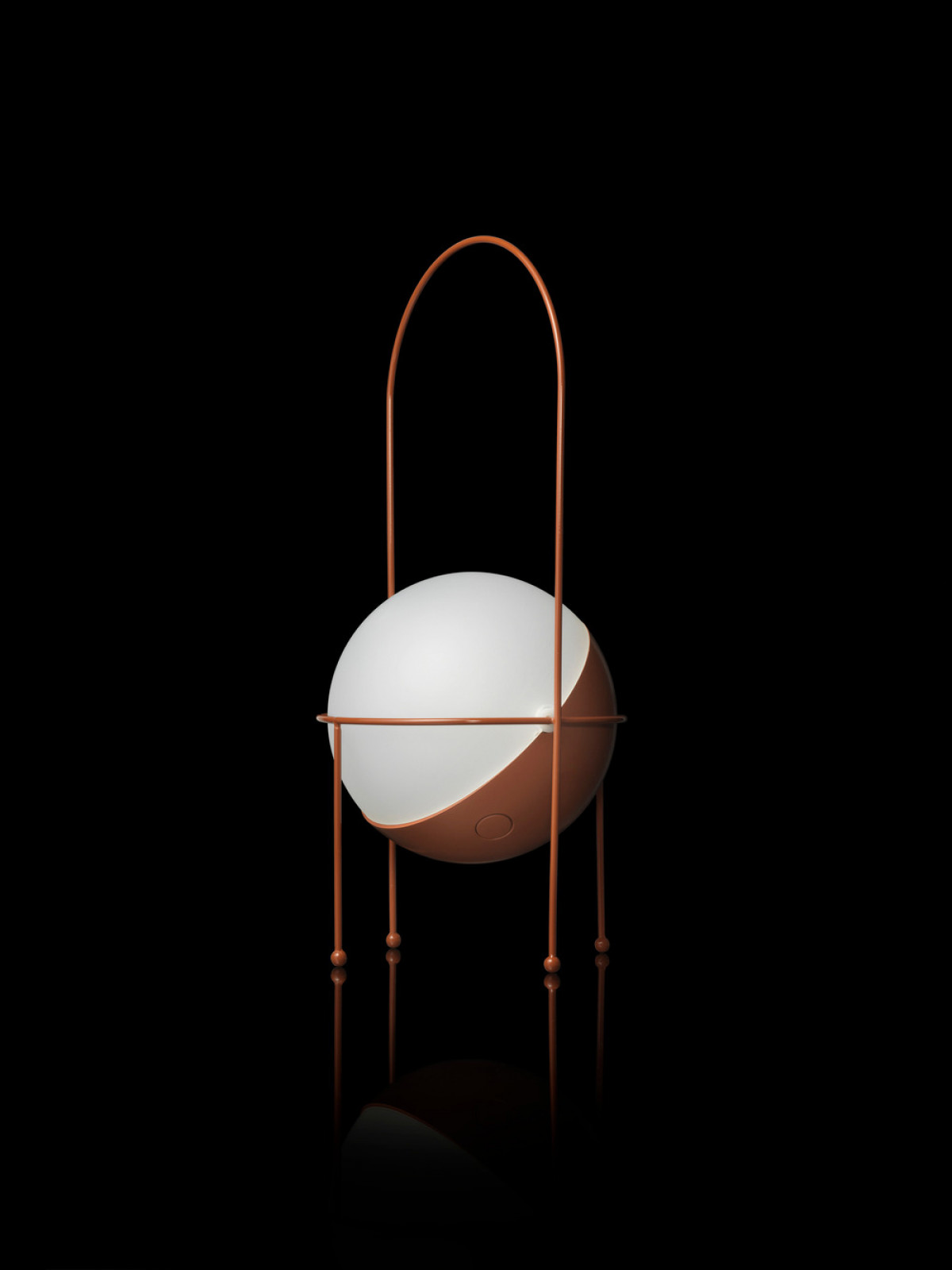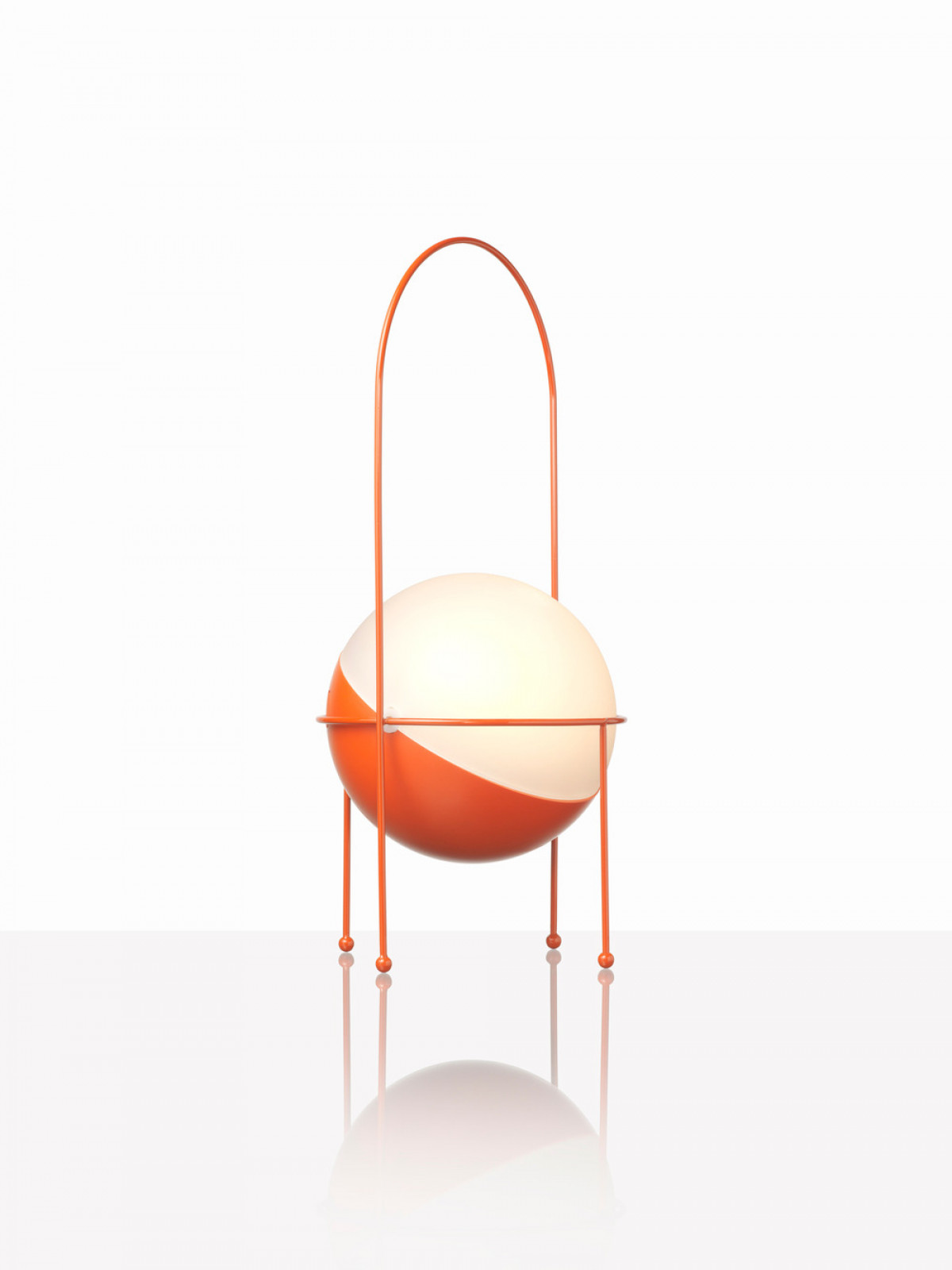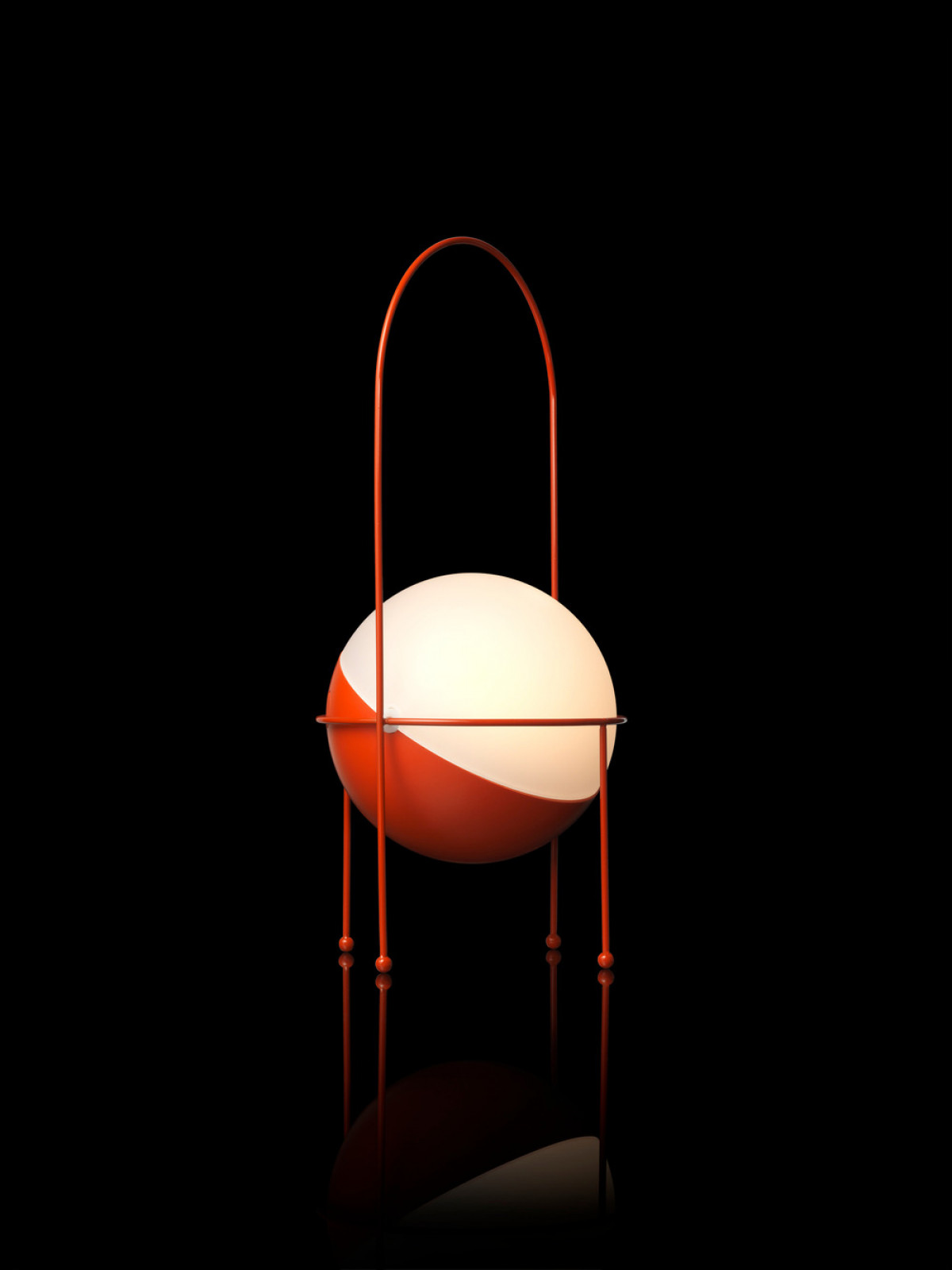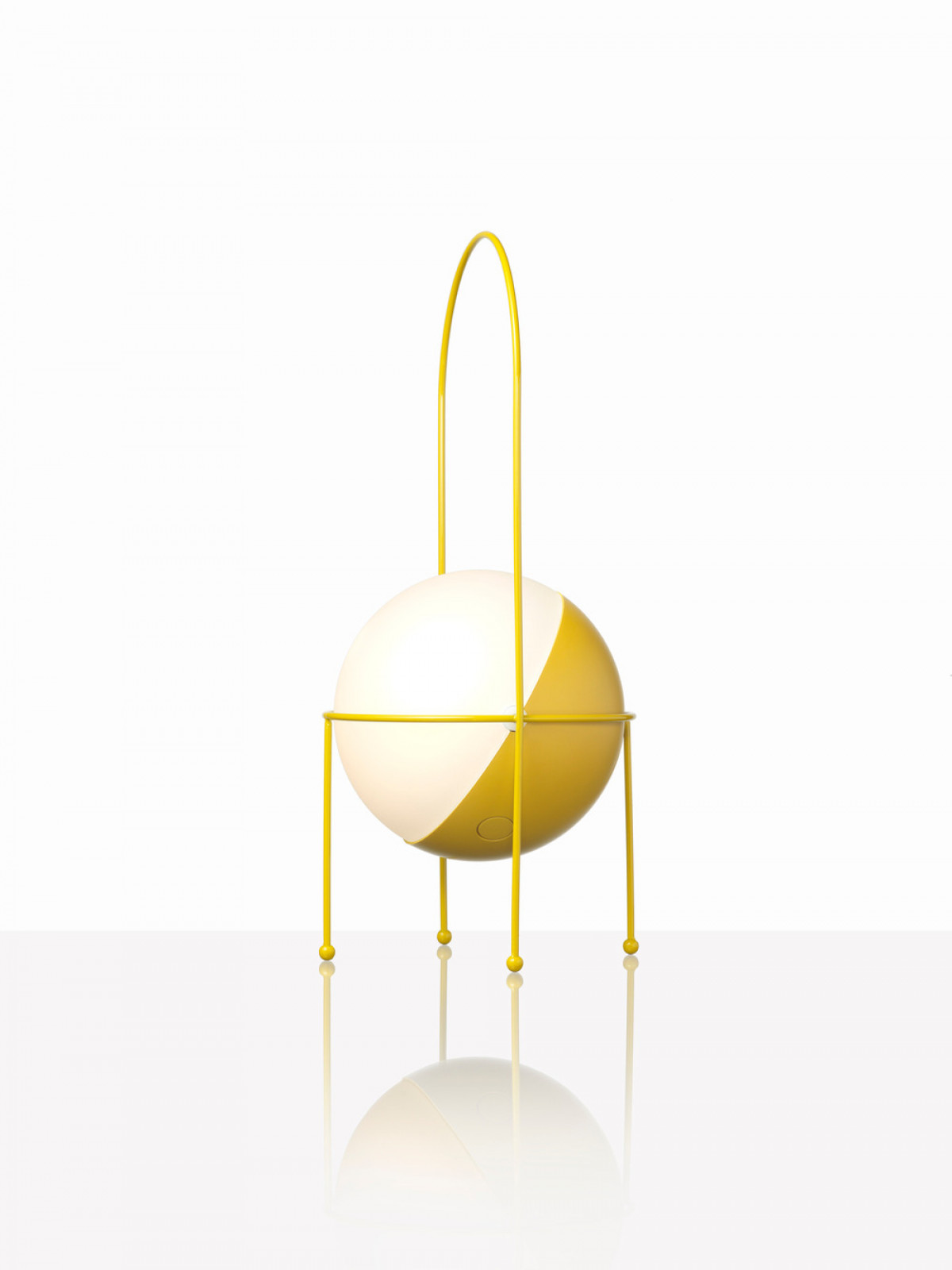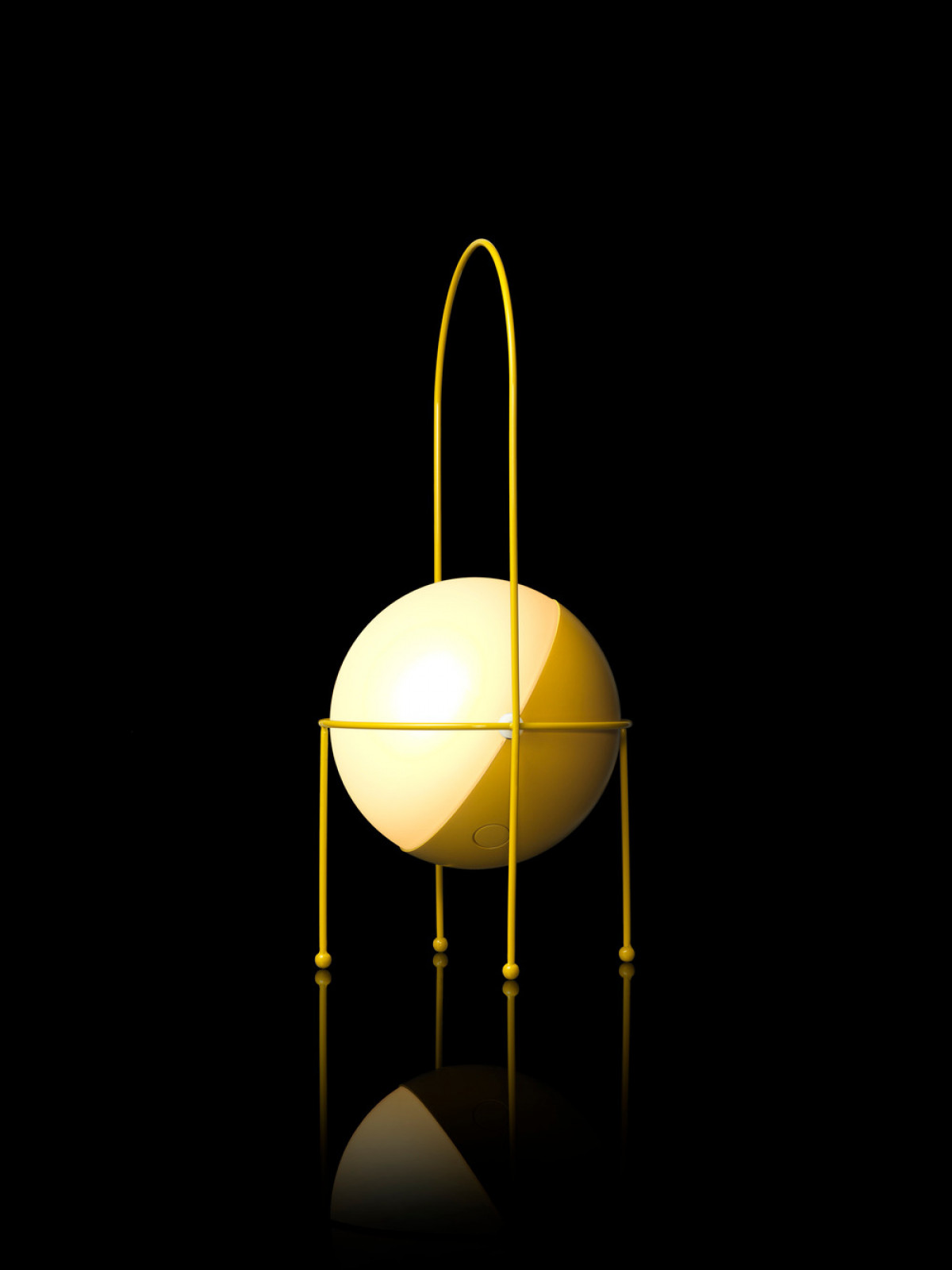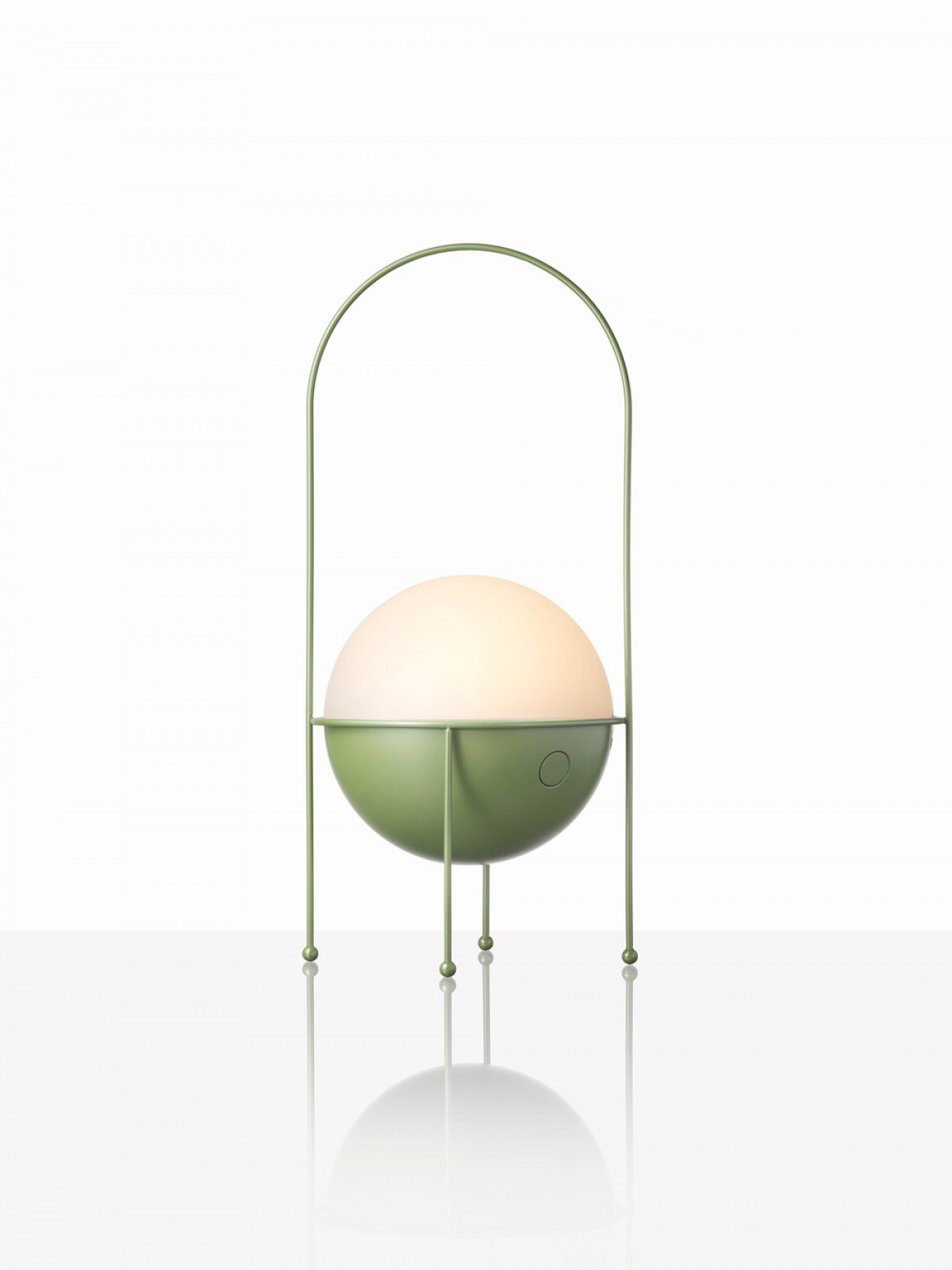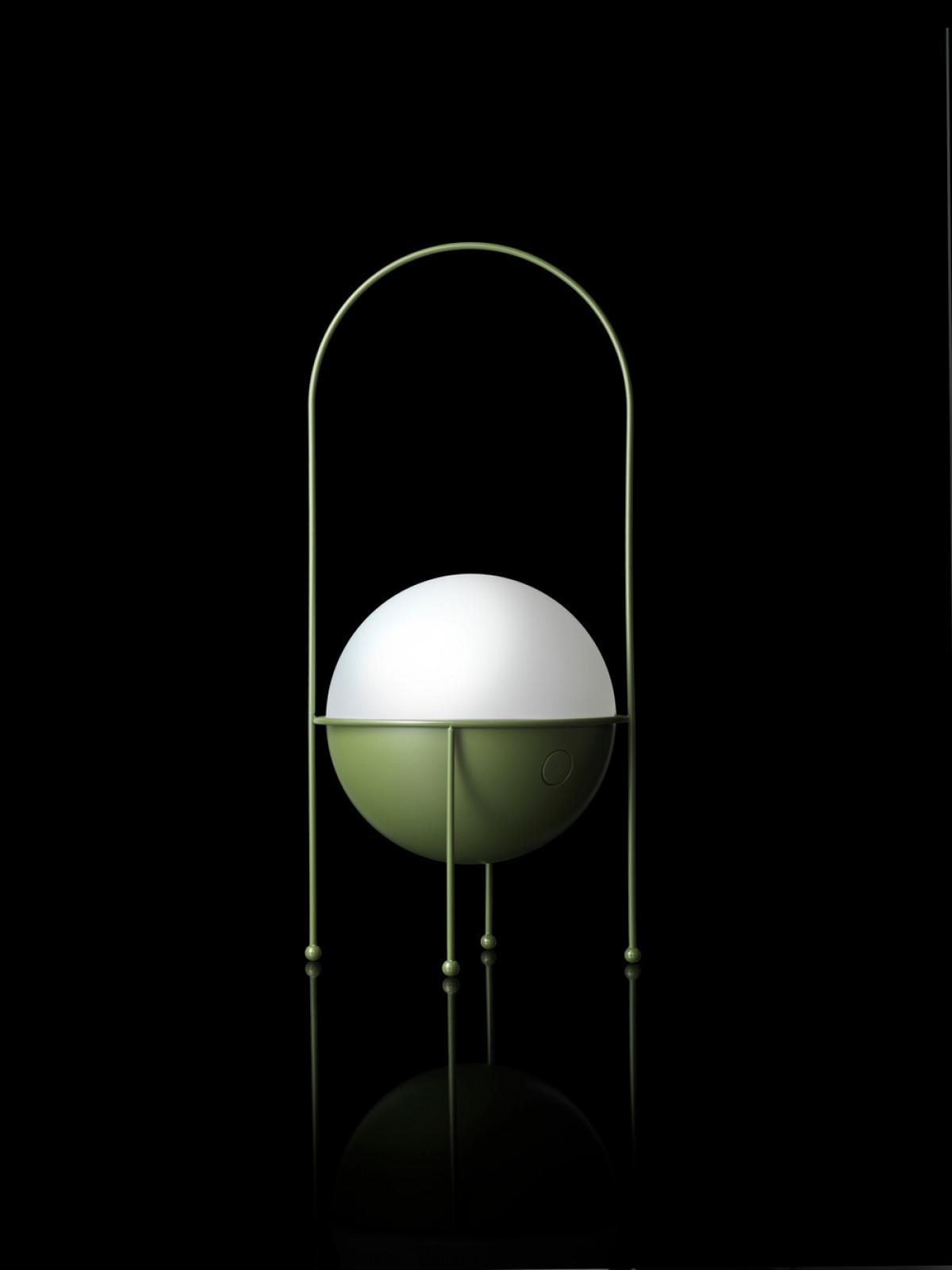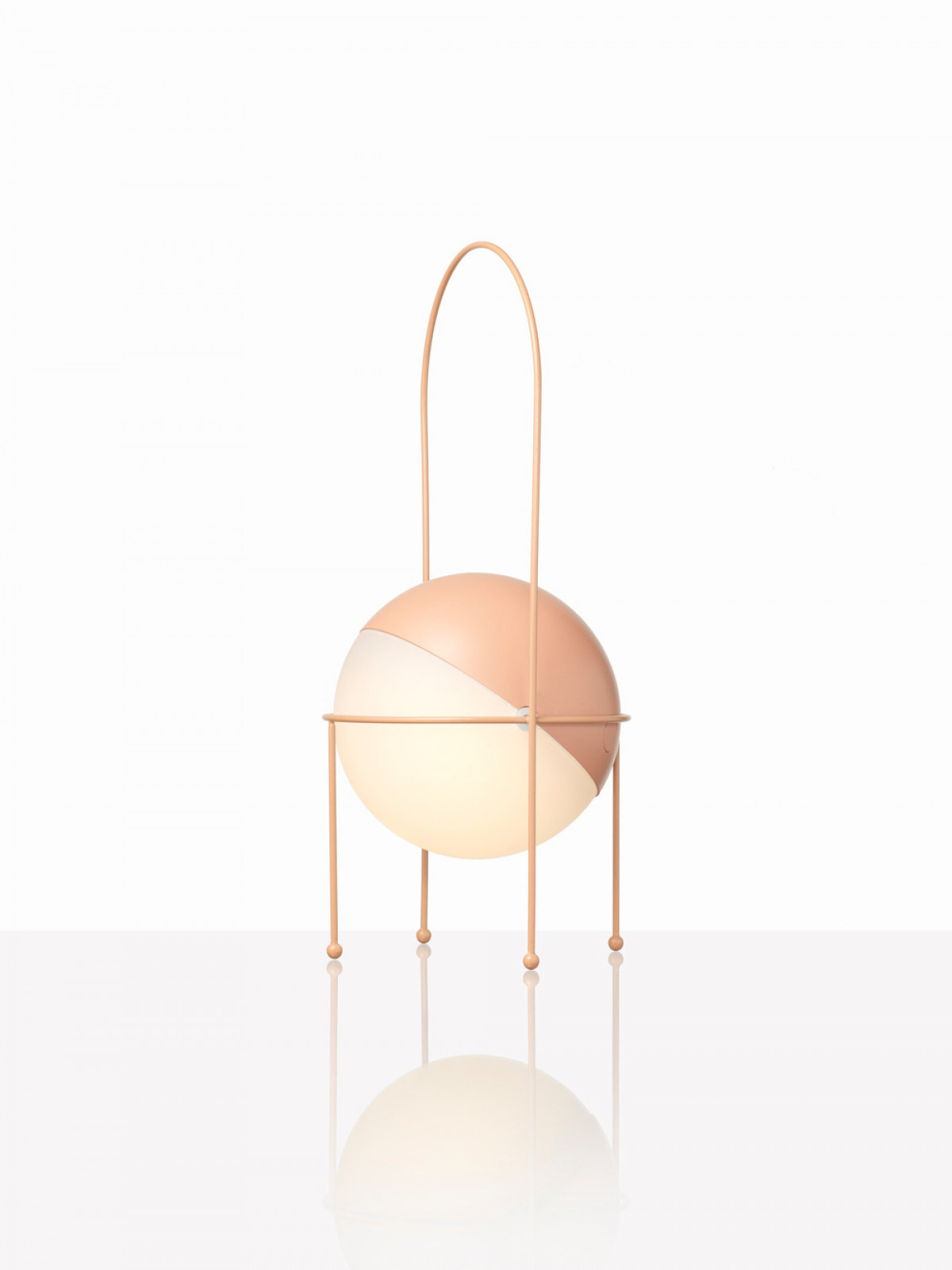 An aura of playful elegance for any space
Elisa Ossino further imparts her interpretation of the lantern in a photoshoot curated by Elisa Ossino Studio, featuring MADCO as a fashion accessory worn by a model - ultimately evolving into a clutch to be carried wherever one desires, creating a captivating interplay between light and form. Easily rechargeable via the USB-C connector, and boasting a high level of waterproofing (IP66), MADCO is a portable and remarkably versatile piece.
"The lamp can be used on a table, next to a bed, or beside an armchair, and it can be effortlessly transported outdoors to create an enchanting atmosphere amid the flora," adds Elisa Ossino. "The handle also allows for easy suspension."
Whether adorning a terrace, a living room, a bedroom, or a bathroom, MADCO bestows a touch of buoyant and whimsical elegance upon any environment. It is also perfect for contract scenarios, ranging from an outdoor restaurant setting to the lounge of a hotel.
A new synthesis within the Ambientec brand, merging light, colour, and technology
MADCO encapsulates the poetics of light, functionality, adept use of colour, and ambience. This empathetic design, paired with outdoor performance capabilities, establishes MADCO as a fresh and original interpretation of the harmonious fusion of technology, precision craftsmanship, and formal purity intrinsic to the realm of Ambientec's portable lighting.