Unveiled in September 2022, The Grand Magic Hotel re-imagines what it means to "be transported." Developed over two years by multimedia studio Moment Factory and global investment manager Schroders, the property located in the Paris region immerses guests in imaginary worlds from the moment they enter. The innovative project fuses scenography, architecture, and multimedia to take guests on an unforgettable journey. Moment Factory was tasked with transforming the Hotel's Lobby and Grand Hall.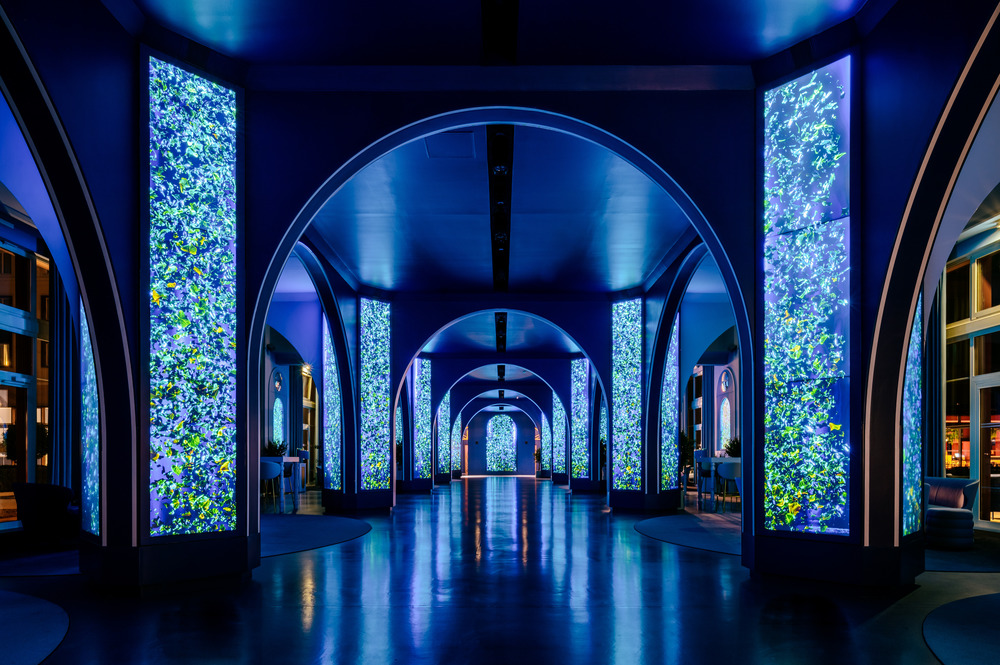 The hotel's multimedia-based transformation was inspired by Moment Factory's work in theme park attractions, and a goal of using themed entertainment to complement and enhance the hotel's practical functions.

"Schroders' mandate provided us with the opportunity to reimagine the hotel experience by tapping into our expertise in themed attractions," explains Thomas Pintal, Creative Director, Moment Factory. "Through multimedia scenography, we take visitors of all ages on an immersive journey."

Merging hospitality and entertainment, the hotel offers a 360 multimedia experience positioned to engage new and returning guests throughout their stay.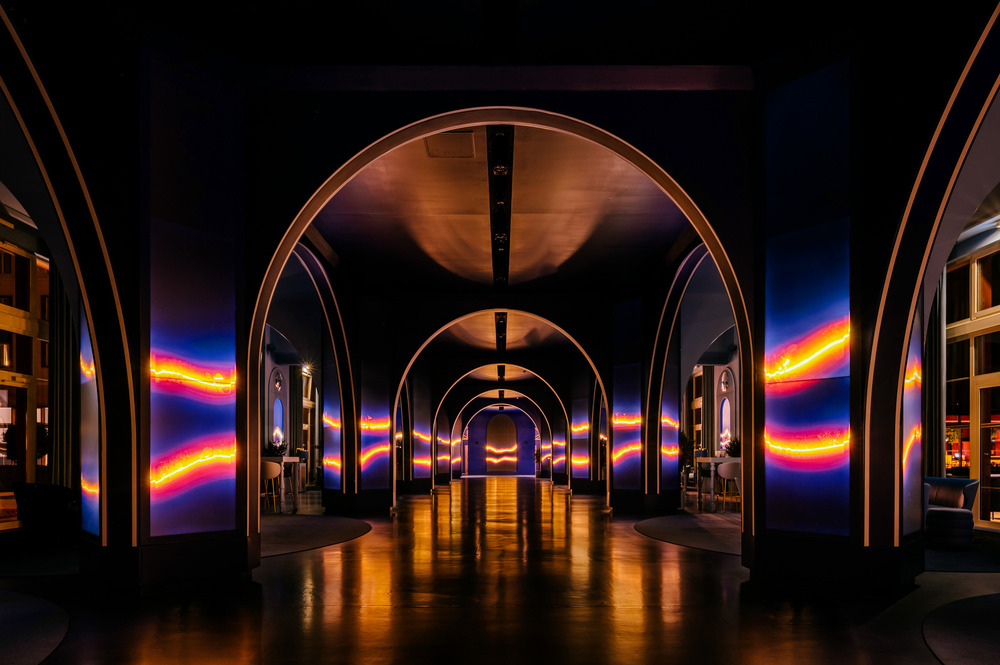 A glimpse into the Magic that awaits
Upon arrival, guests are greeted by Mr Maurice, the fictional owner of The Grand Magic Hotel, who comes to life in a digital portrait that hangs prominently above the Reception Desk. As guests explore the Lobby, they encounter ever-changing graphics that provide visions of the journey to come.
The hotel's interior not only evolves throughout the day but also the seasons, revealing wondrous surprises for guests to explore. These environments are brought to life through fantastical flourishes including architectural effects and trompe-l'oeil illusions that blur the line between the real and the extraordinary.
Come nightfall, the venue reaches the height of its metamorphic powers: the moment Mr Maurice activates his enchanted elevator, guests are whisked away on a voyage into wondrous worlds.

Content overtakes The Grand Hall's multimedia features to create an immersive experience. These illusory visuals are extended by the room's impactful media columns and are supported by an original soundscape.
The multisensory adventure introduces guests to four unique worlds: The French Garden, The Forest Pavilion, The Water Palace, and The Sky Gallery. Each world is an immersive multimedia show that unfolds over four acts, taking guests on a deliberately-paced journey that includes relaxing ambient sequences and entertaining show moments.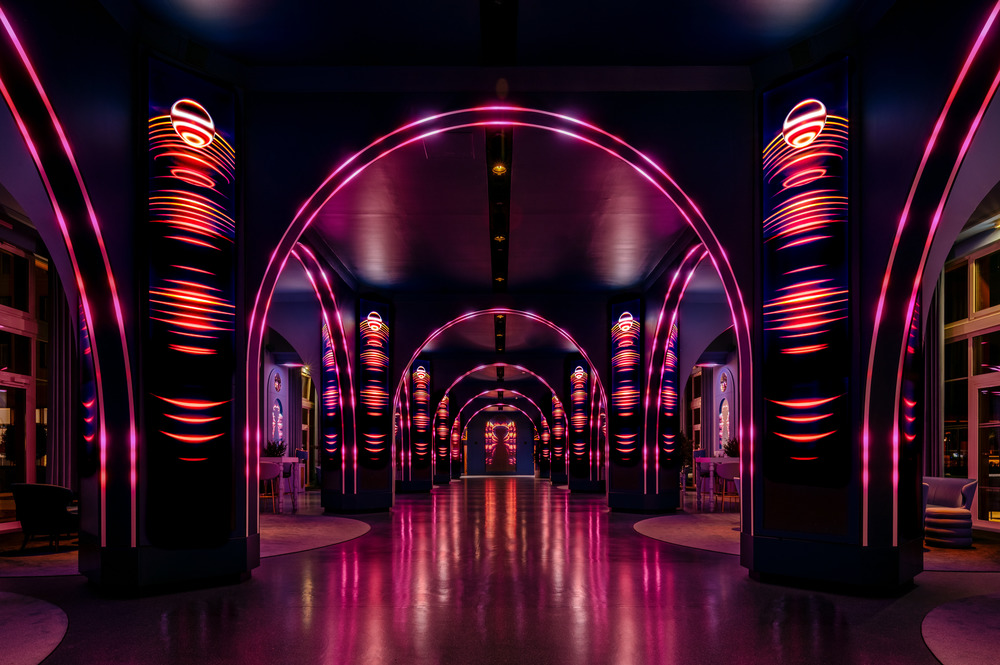 The French Garden
Golden light illuminates a living garden landscape inspired by the natural beauty that surrounds the hotel. The garden's gradual evolution complements guests' daily departures and returns. In the morning, the garden immerses guests in a vivid sunrise. In the afternoon, a sunset welcomes guests back, setting the scene for their forthcoming evening experience.
The Water Palace
A majestic underwater world swimming with sparkling sea creatures bathes The Grand Hall in aquatic beauty.
The Forest Pavilion
A mysterious forest of towering trees, lush vegetation, and a swirl of dancing fireflies invites guests to discover the wonders of nature at night.
The Sky Gallery
High above the clouds, an ethereal wonderland exists that is home to astral magic including an ever-glowing full moon, cosmic fireworks, and soaring paper aeroplanes.
Re-imagining the hotel experience
The Schroders team wanted to bring a whole new kind of visitor experience to the Grand Magic hotel through spectacular moments shaped by innovative technology. Moment Factory was able to fulfil this mandate, all while understanding Schroders' operational needs.

Moment Factory's contributions to the hotel's transformation include the creation of an original story world filled with unique animated characters and environments. Fusing lighting, soundscapes, technology, and digital content, the studio developed an experience inspired by glamorous hotels and the majesty of French castles.

A primary goal was to encourage families and friends to spend time in the Hotel's Grand Hall, where they can gather, enjoy themed drinks, and take in dynamic content. A seamless layer of multimedia and spatialized sound accommodates multiple viewpoints, ensures illusion from every angle, and fosters an emotional relationship between the guests and their surroundings.
Collaborators
Under Moment Factory's creative direction, Tétris Design & Build were responsible for the production and installation of the Hotel's scenographic elements.
"Grand Magic Hotel is a unique project in Europe, made possible because of Moment Factory's genius ability to translate the owner's expectations into images and sensations. Tétris is happy and proud to have accompanied Moment Factory in this project," shares Dominique Barlaud, Director of the Tétris Design & Build hotel division.
The decor of these reinvented spaces was taken up by Maison Numéro 20, who added vivid colour and additional elements designed to facilitate deep immersion. For its founder, Oscar Lucien Ono, it was a once-in-a-lifetime opportunity.
"When a space and a decor come to life because of new technology, as they do at the Grand Magic Hotel, it's an extraordinary experience that transports you and takes you off the beaten path."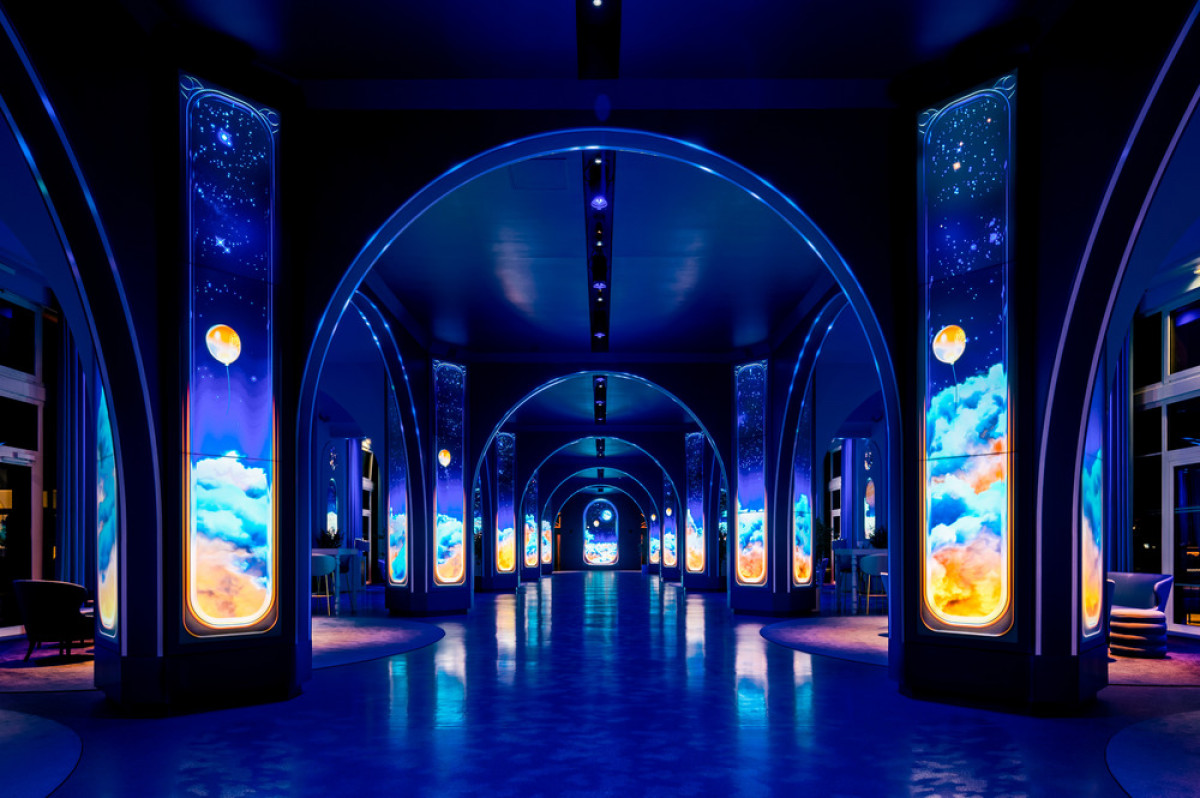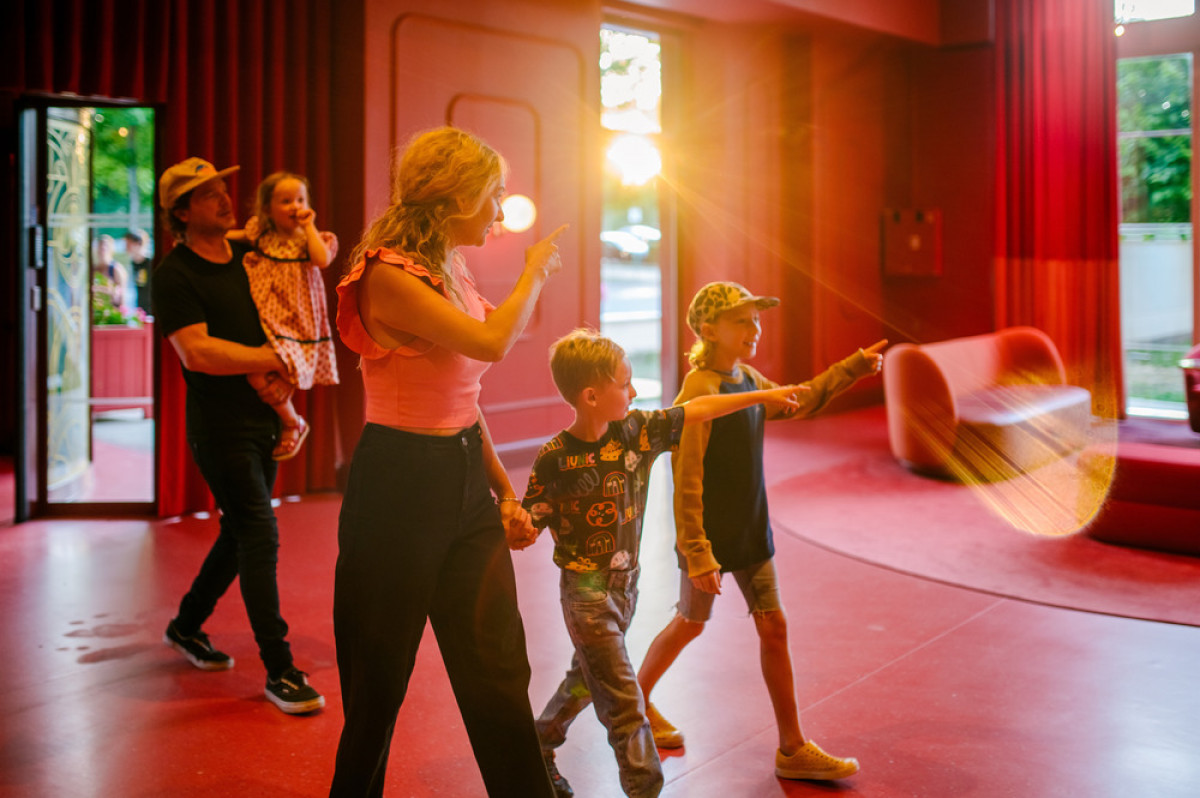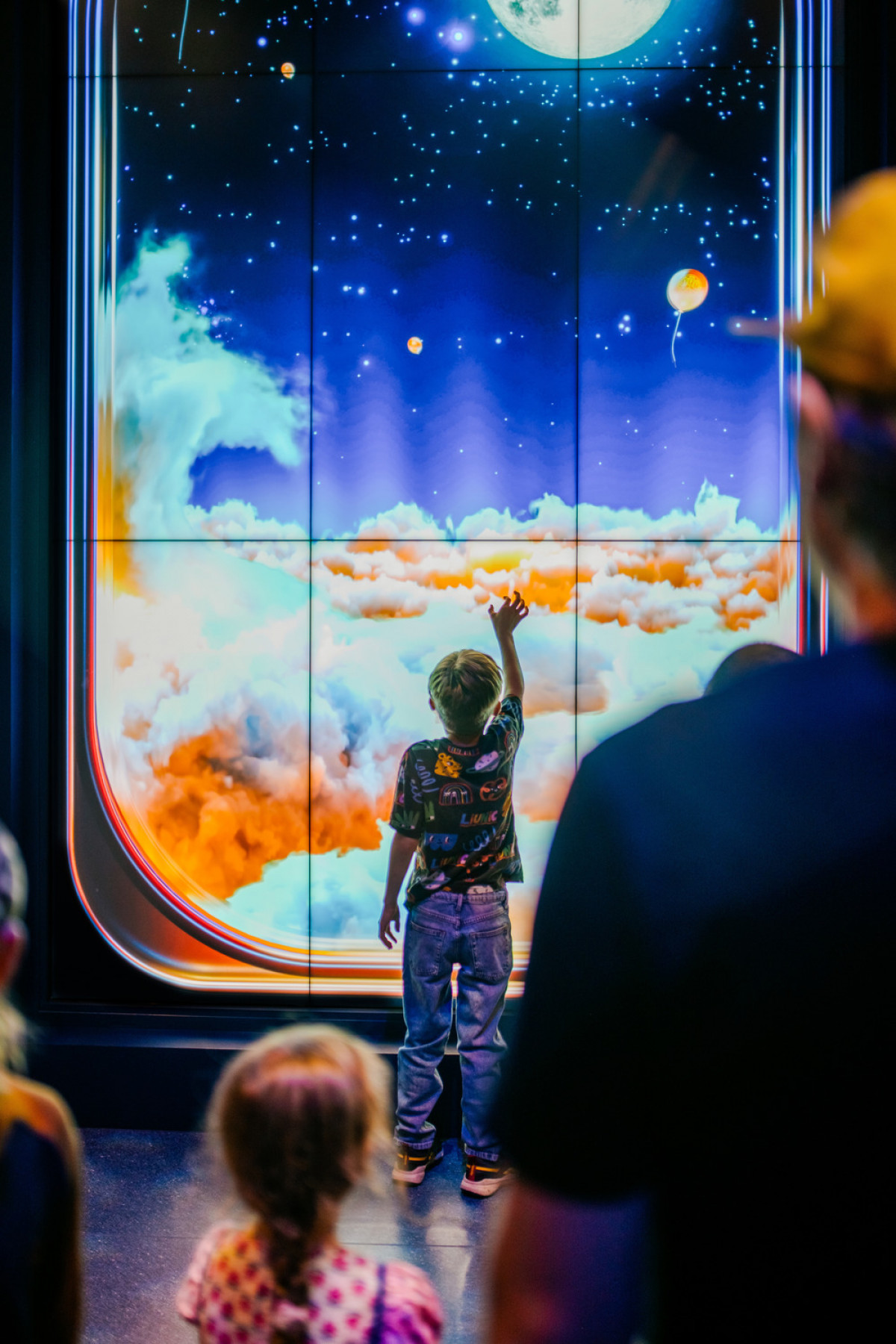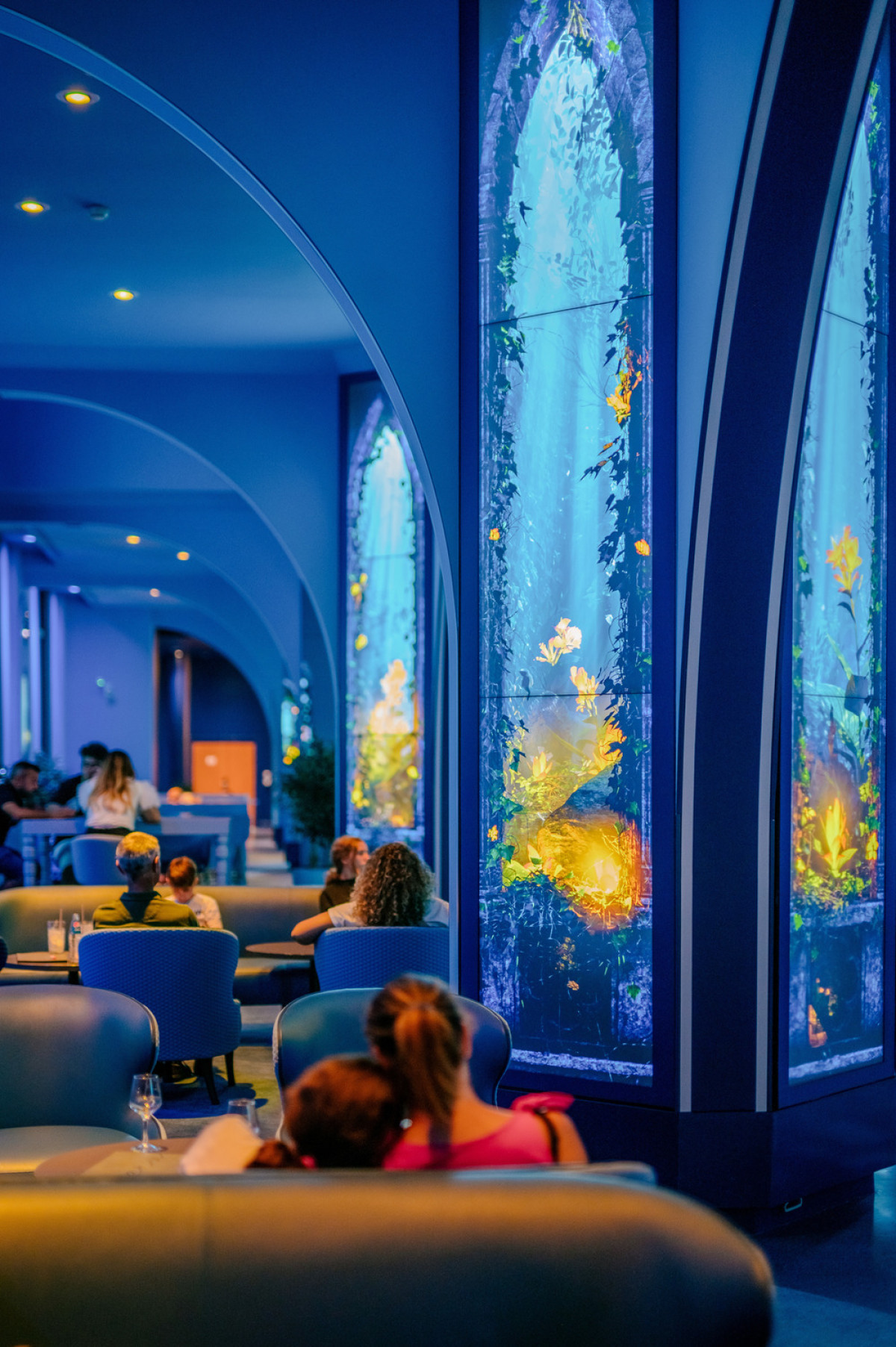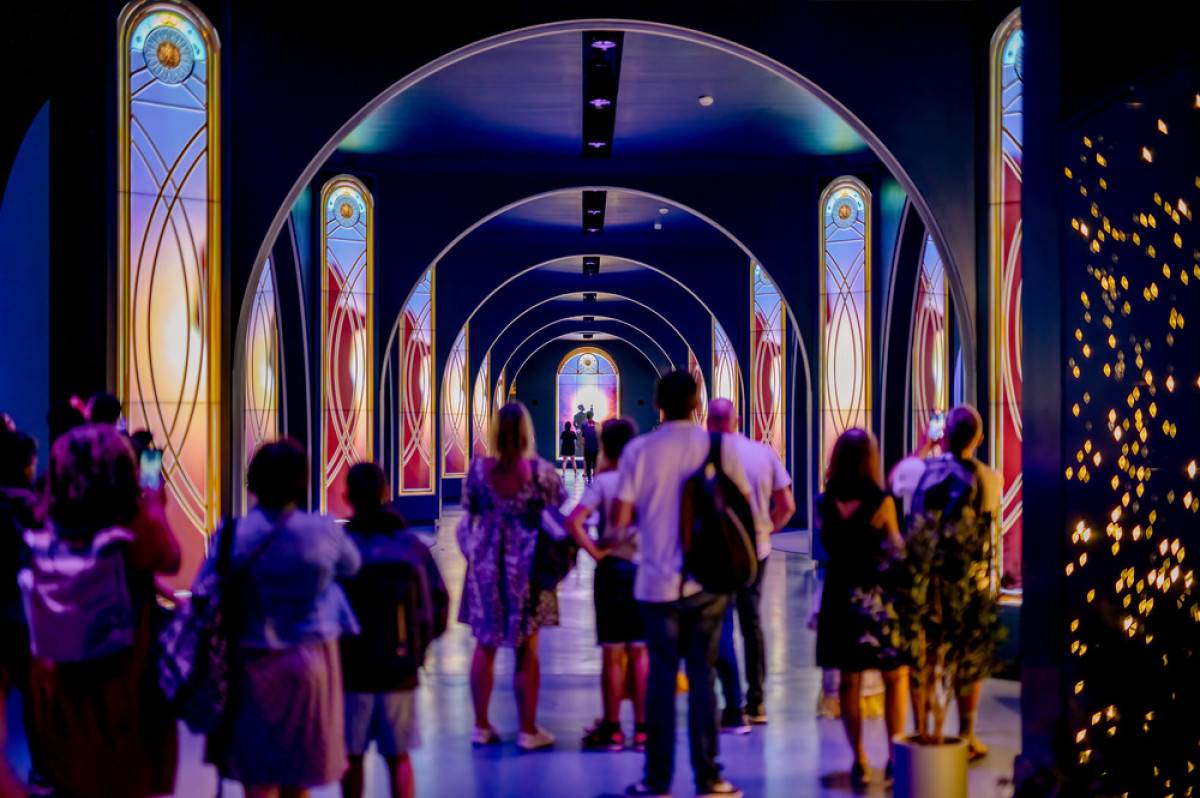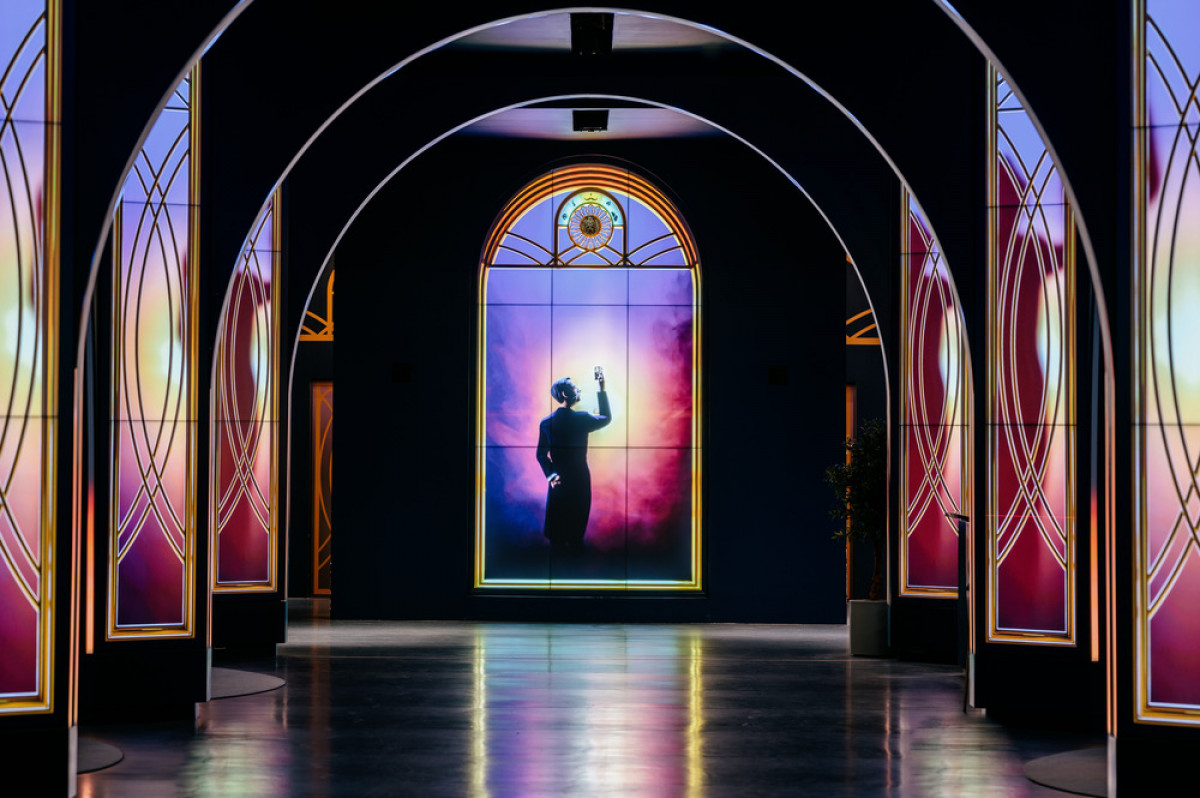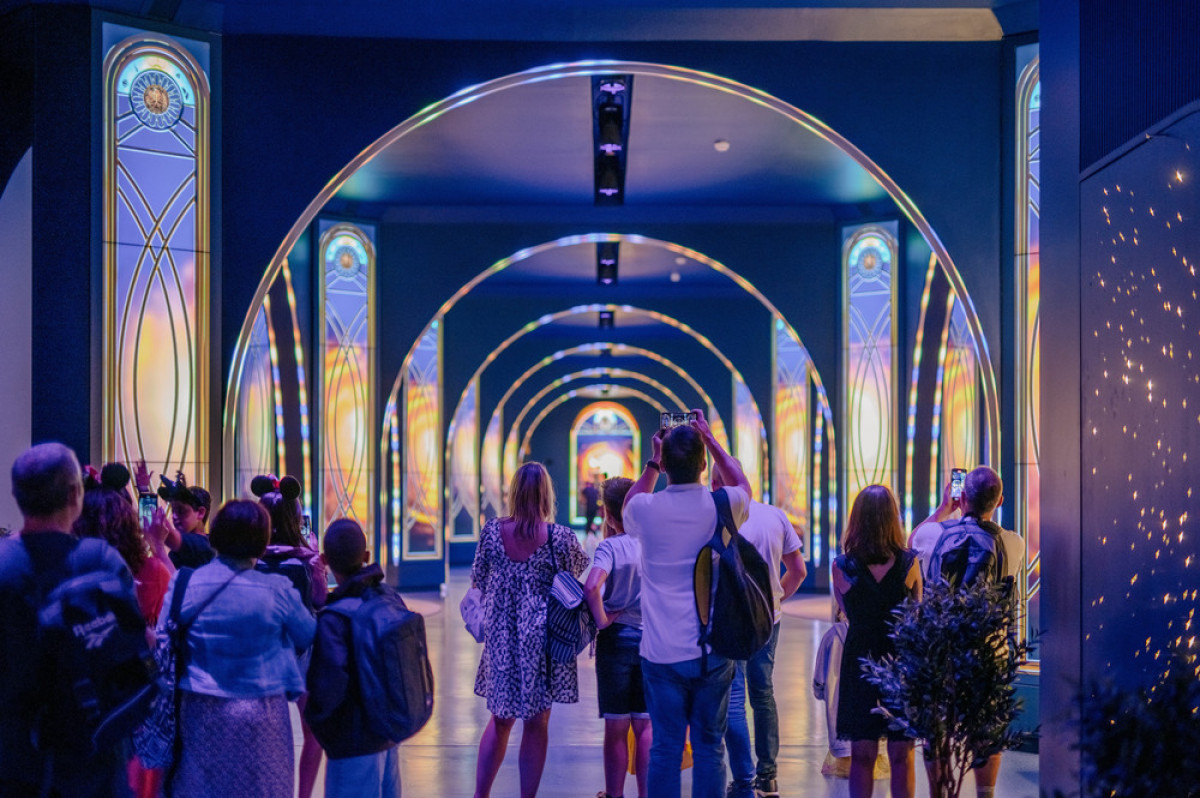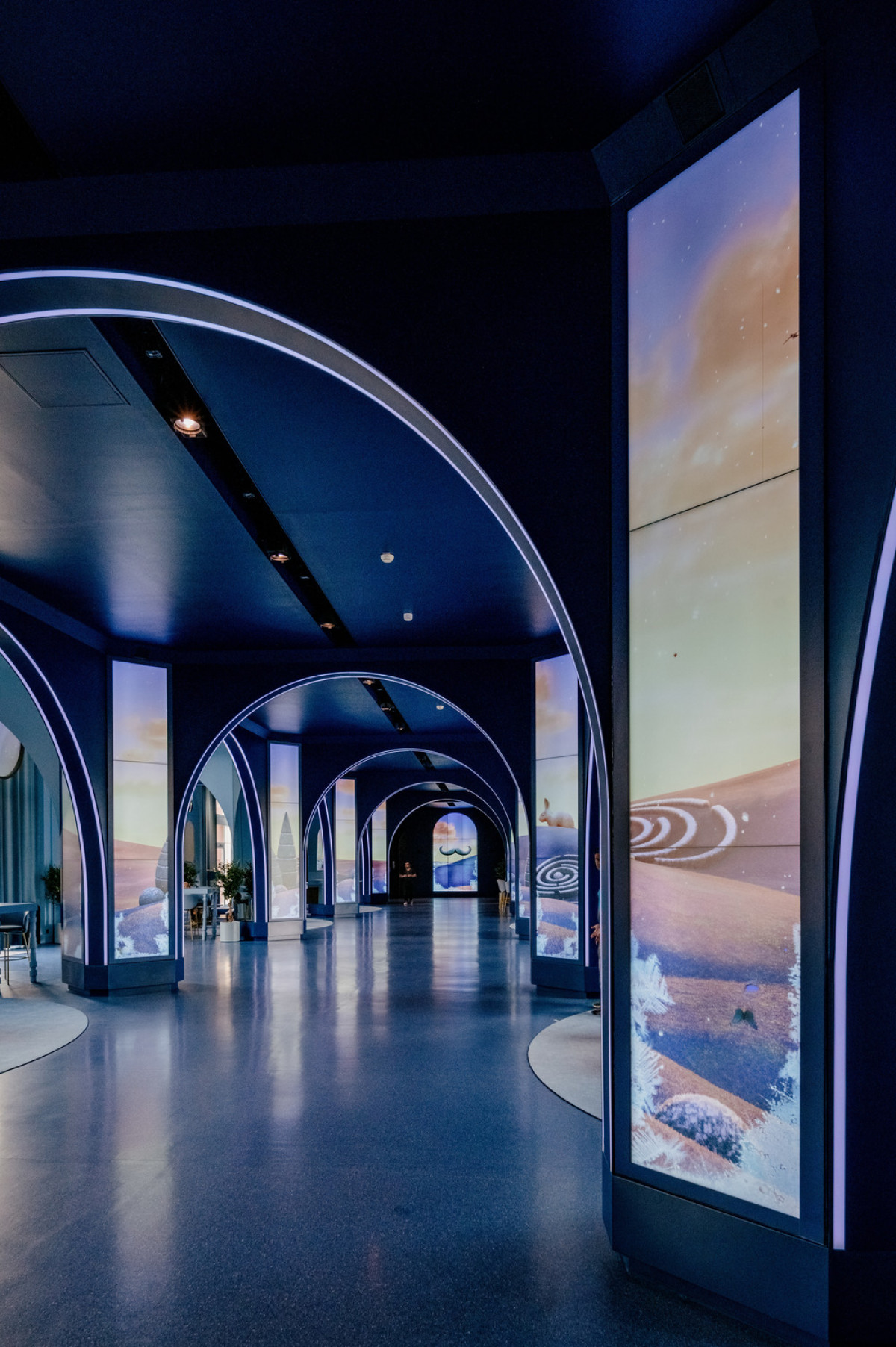 Technical sheet
The entire Hotel space is equipped with a sophisticated technical system:
44 Terabytes of content

More than 275 million pixels of video content in The Grand Hall

More than 33 million pixels of video content in the Lobby

120 x 55-inch Samsung HD LED screens

8 85-inch HD LED screens

2 HD video projectors

110 Frenetik fixtures

148 RGBW Chauvet fixtures
Awards
Hospitality ON Awards | Best Hospitality Concept, 2022
Blooloop Innovation Awards | Immersive Experience, 2022
About Moment Factory
Moment Factory is a multimedia studio with a full range of production expertise under one roof. Its team combines specializations in video, lighting, architecture, sound, and special effects to create remarkable experiences. Headquartered in Montreal, the studio also has addresses in Tokyo, Paris, New York City, and Singapore.
Since its inception in 2001, Moment Factory has created more than 525 unique projects worldwide, including the Lumina Night Walk series. Productions span the globe and include clients such as Changi Airport, Notre-Dame Basilica of Montreal, Disney, Arcade Fire, Microsoft, Sony, Boston Museum of Science, Madonna, Cipriani, Universal Studios, the Toronto Zoo, and the Reims Cathedral.