Combining high comfort with a zero-carbon design, 600 Princess is a unique project in Kingston's Williamsville neighbourhood, with mighty climate-positive aspirations that demonstrate the future zero-carbon and urban intensification possibilities in Ontarian cities' living environments.
With architecture from Toronto-based ENFORM Architects—a firm founded upon zero-carbon design—as well as interior and exterior designs in association with the transdisciplinary design firm Lemay, this project from Podium Developments has set its sights on staying ahead of the sustainability curve to come in Canadian cities.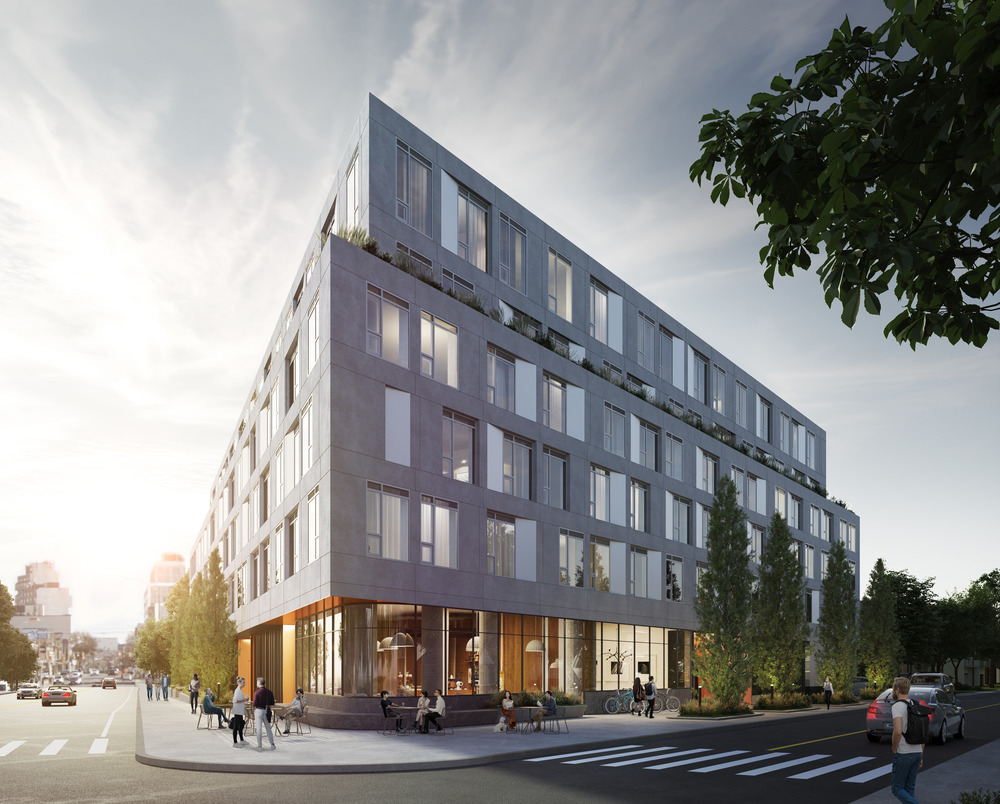 Engineered to be conditioned by zero-carbon energy, and aiming for a CaGBC Zero Carbon Building Standard design certification, 600 Princess uses a mix of mechanical, electrical, and structural strategies to achieve its sustainability goals. These range from being conditioned with a geo-exchange heating and cooling heat pump system, decentralized heat recovery ventilation systems, and an envelope with very high thermal performance, all working synergistically to optimize energy consumption whilst improving thermal comfort and air quality inside.
At six storeys tall, this 229-bedroom mixed-use residential project is ideal for families and students alike. The building comprises 176 units, as well as 150 square meters of prime corner retail space on the ground floor, with five live-work units—workspace and living space hybrids ideal for start-ups and freelancers—fitted into the side facing Princess Street. The project creates a unique opportunity for residents and local businesses to live and work within their immediate community. 600 Princess' layouts are also designed with future flexibility in mind; whether to address growing families or shifting housing market conditions, several units can be merged into larger ones as well.
Beyond its zero-carbon aims, 600 Princess is also designed for the health and wellness of its occupants and visitors as it targets a two-star Fitwel certification. With natural ventilation and light via operable windows and social and sports areas on its common roof—plus a unique dog-friendly courtyard—the project encourages activity. A pedestrian-forward concept, it has active access to the city that surrounds it with proximity to the downtown core, adjacent parks, a farmers' market, and local shops and dining. Finally, 600 Princess doors are open to those walking or using its 179 interior bicycle parking spaces with interior bike ramps, with parking and optional electric charging stations available for those travelling further afield.
When completed, 600 Princess will be a vibrant urban presence in Kingston that represents new horizons for built environments in Ontario and Canada as a whole. It will benefit those who call it home, as well as the climate, with a sleek combination of attractive residential designs and zero-carbon technologies.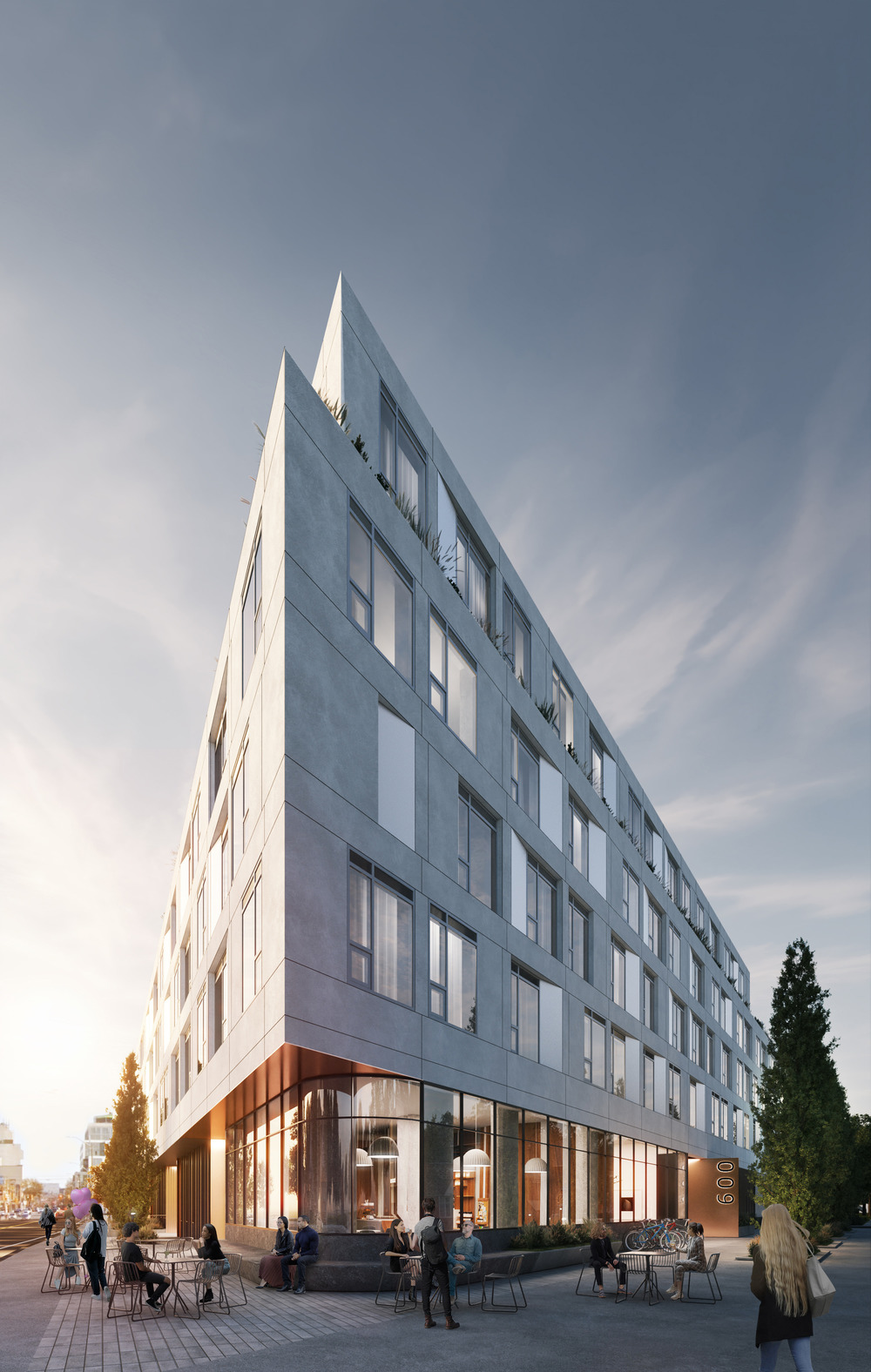 Technical sheet
Developer: Podium Developments
Architecture: ENFORM Architects in association with Lemay
Interior Design: Lemay
Sustainability: ENFORM Architects
Mechanical, Electrical, Building Energy Modelling: Integral
Planning: Fotenn Planning + Design, Paterson Group
Structure: RJC Engineers
Heritage: Steven Burgess Architects
Landscape: Henry Kortekaas and Associates Inc.
Traffic/Parking: IBI Group