In the last few weeks, Czech designer and producer of decorative lighting fixtures, glass objects and architectural features, Sans Souci has added several new designs to their portfolio.
The brand carries out unique projects focusing on light objects, exclusive light fixtures and luxury interior decoration features. It stresses that its specialty is in original architectural features, such as railings, stairways, tables, skylights, and columns.
The production takes place in North Bohemia, a world-renowned glass-making region associated with the most significant phases of the development of glass-making in the Czech Republic as well as in the whole of Europe.
Recently, it launched three products in India. The first being a new statement light, Wings. Designer JiÊí KriÊica was inspired by the myriad bird wings that we encounter in Nature, and she translated those impressions in an abstract and minimal fashion into an enchanting light.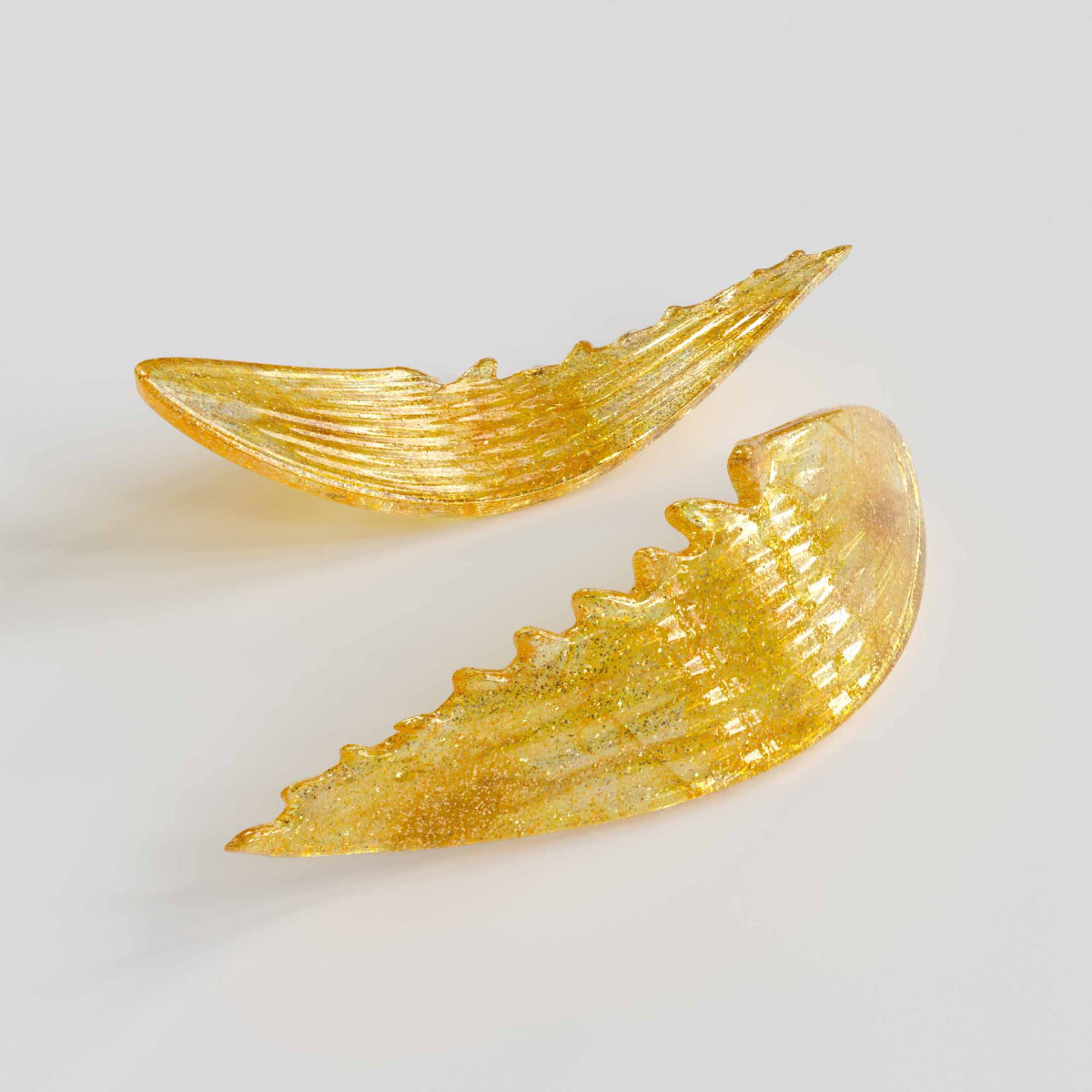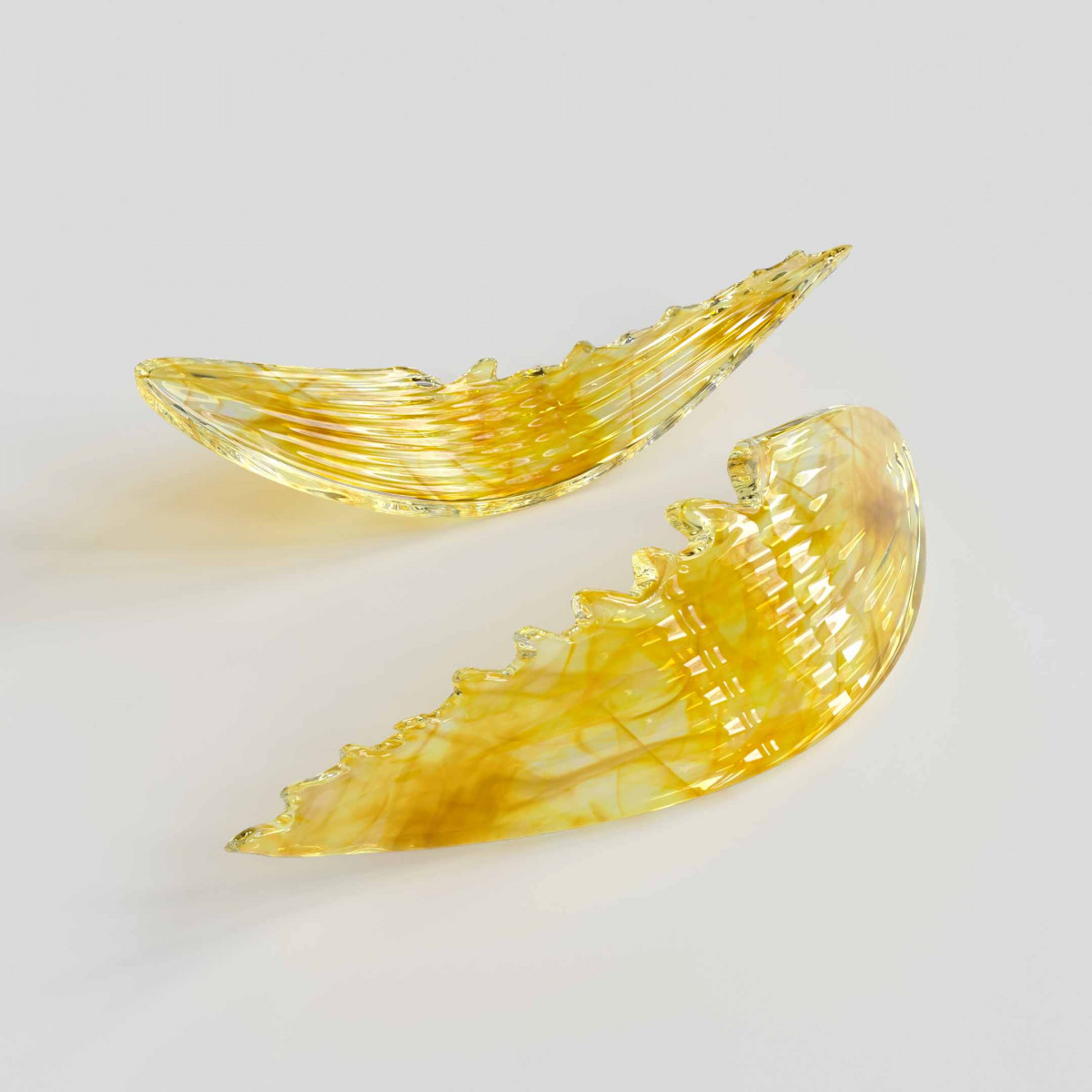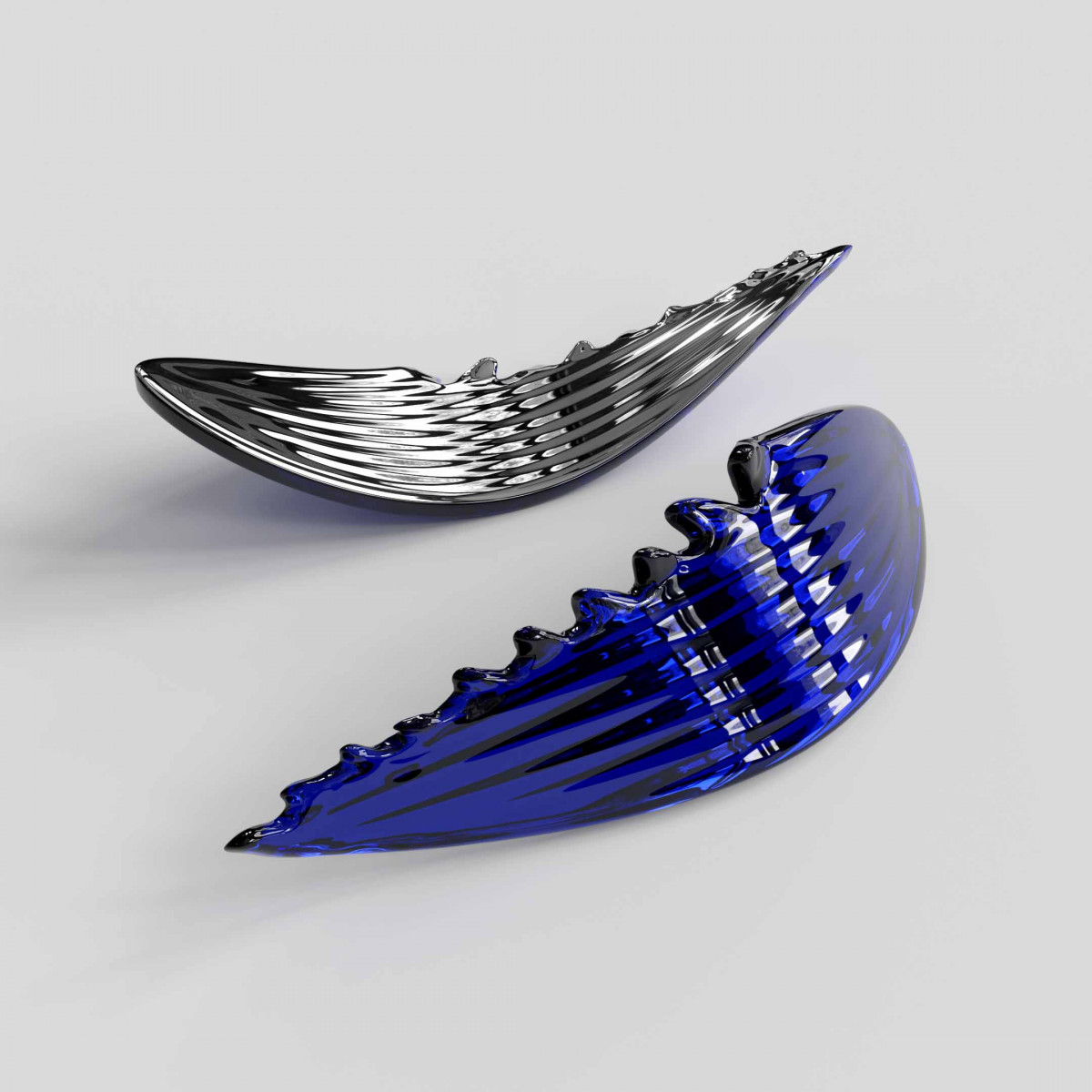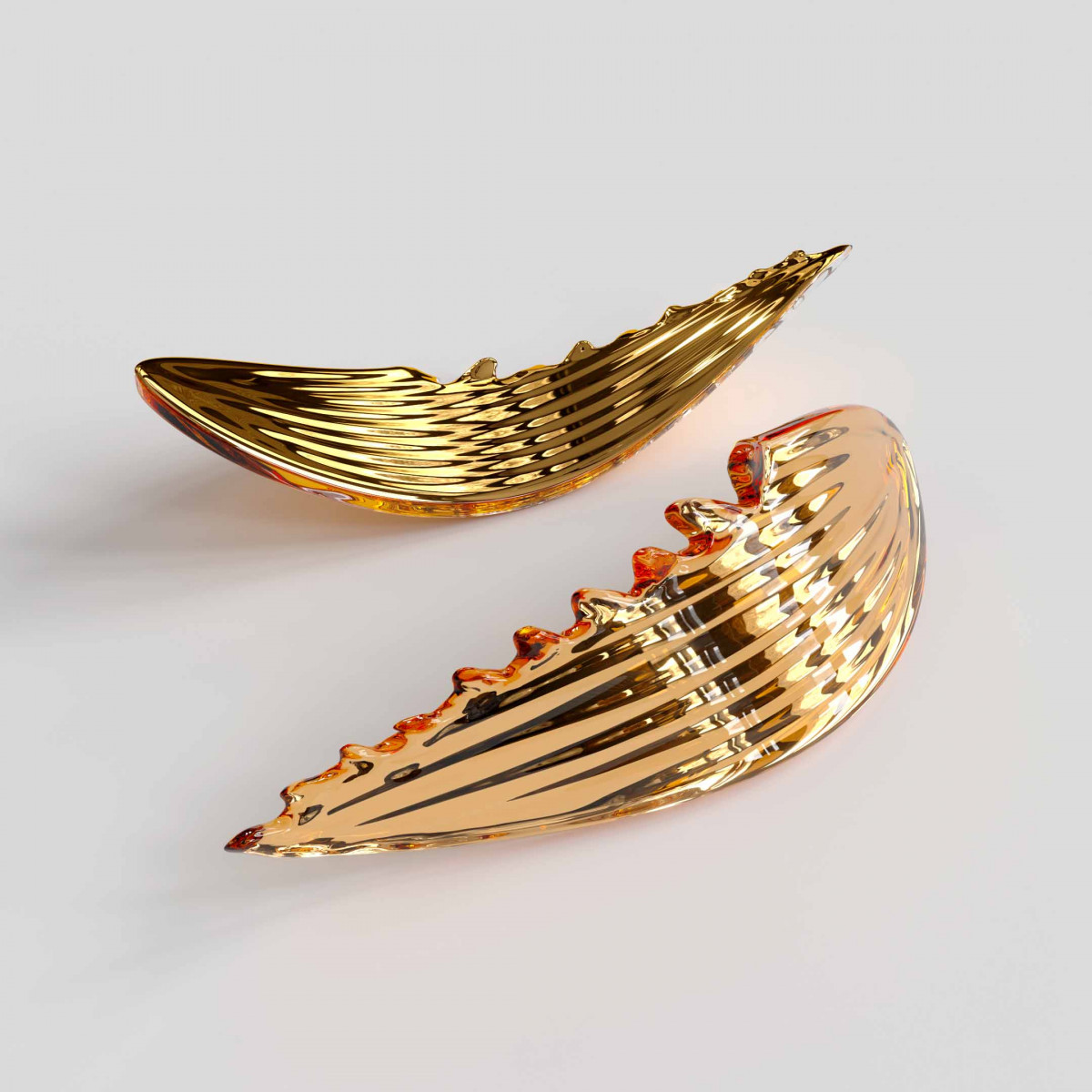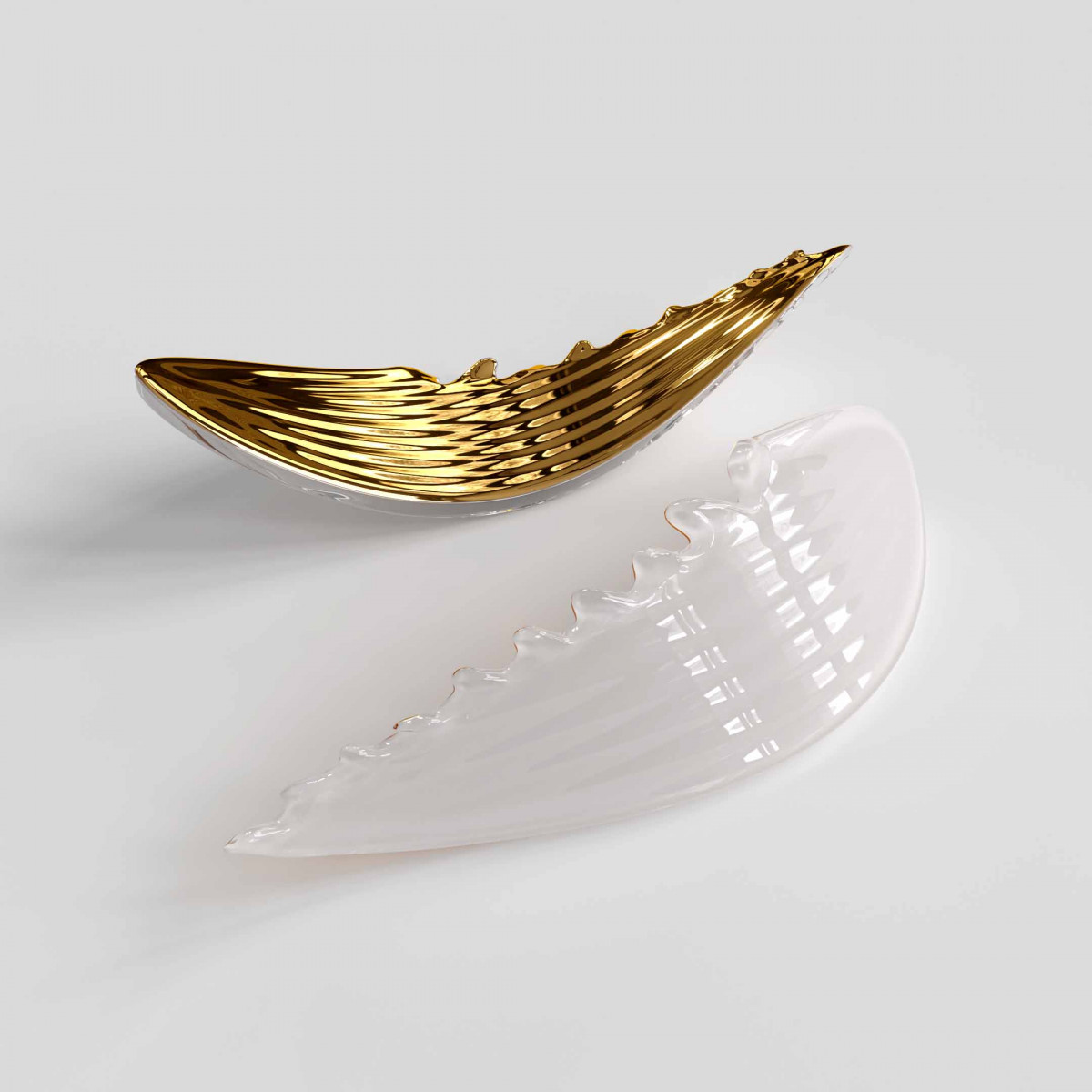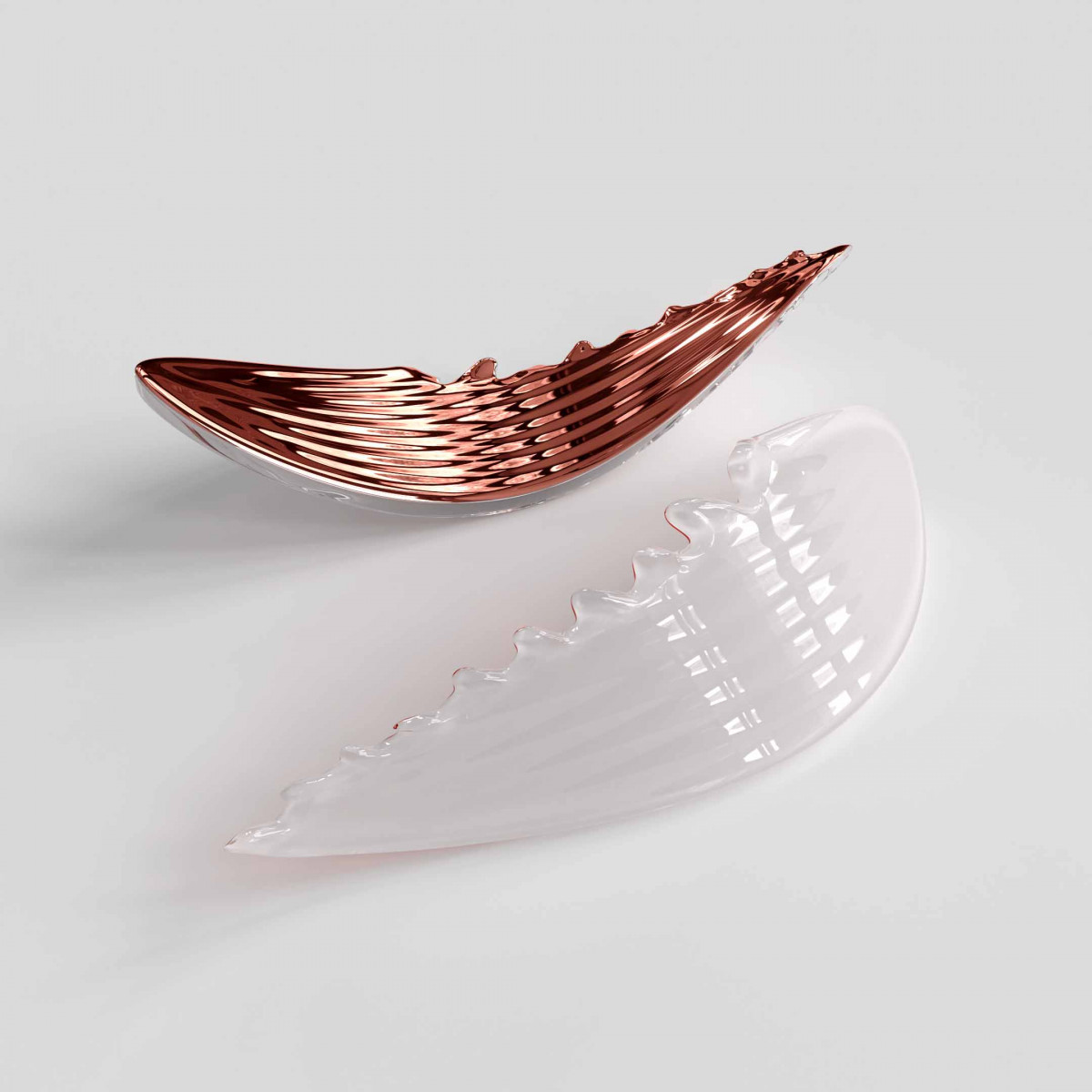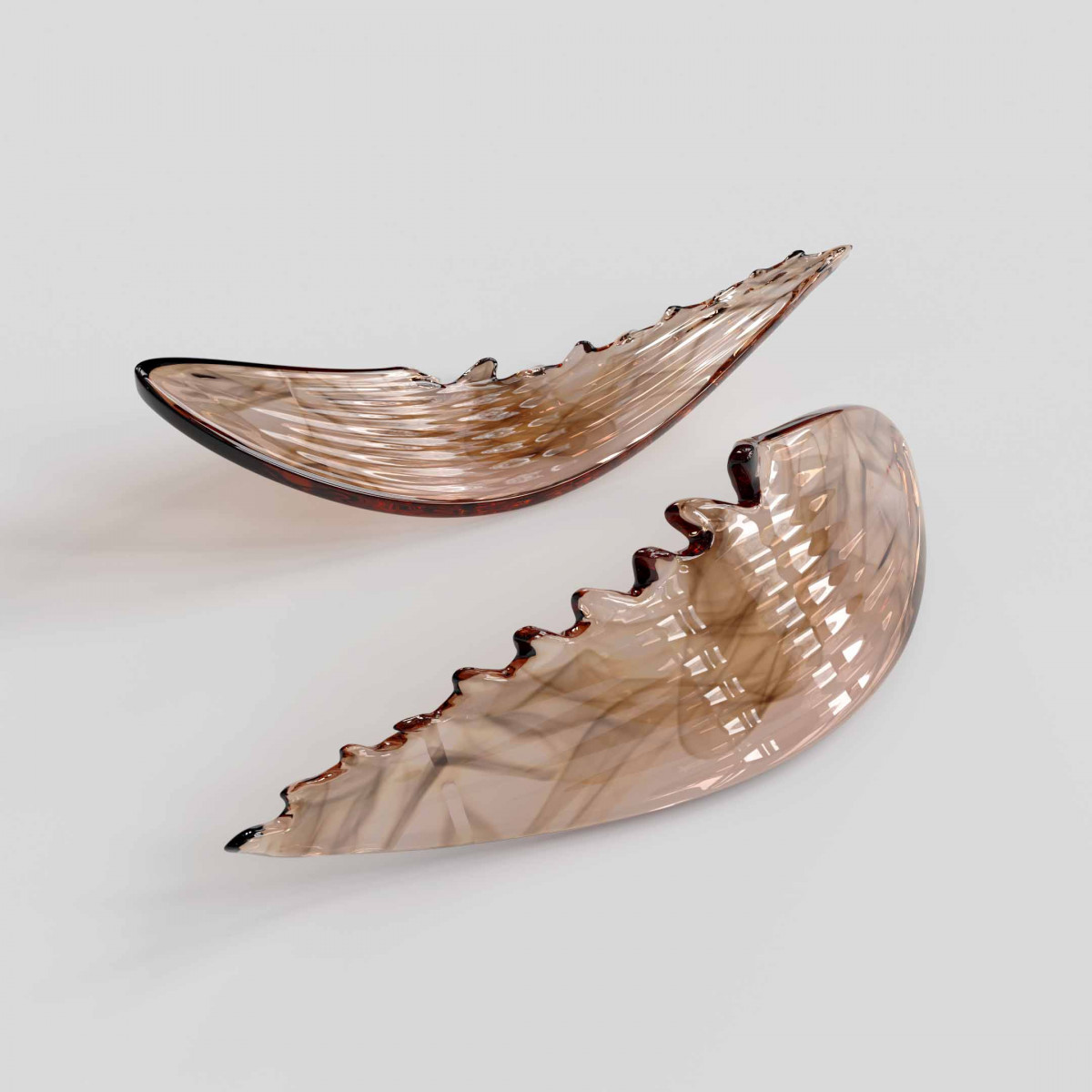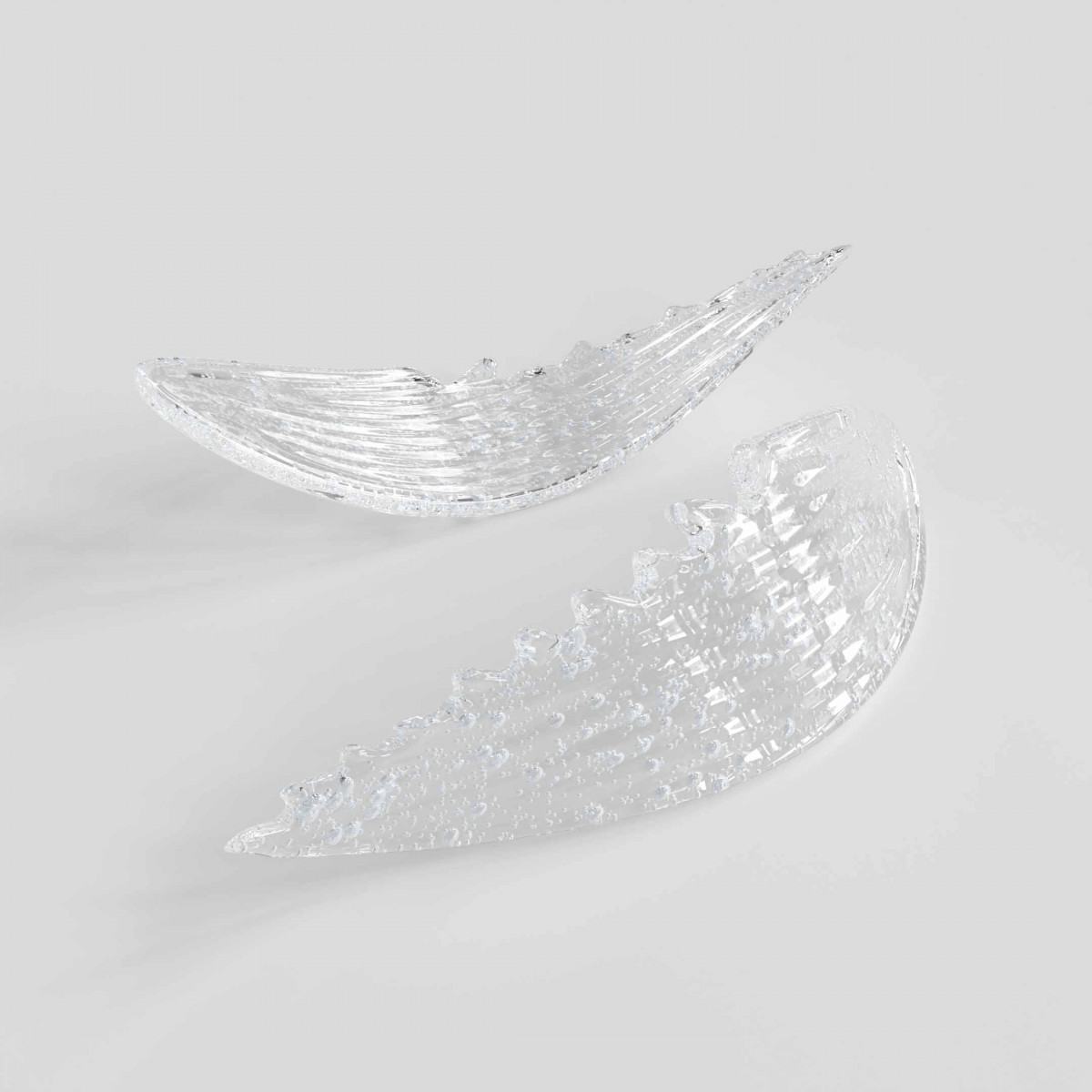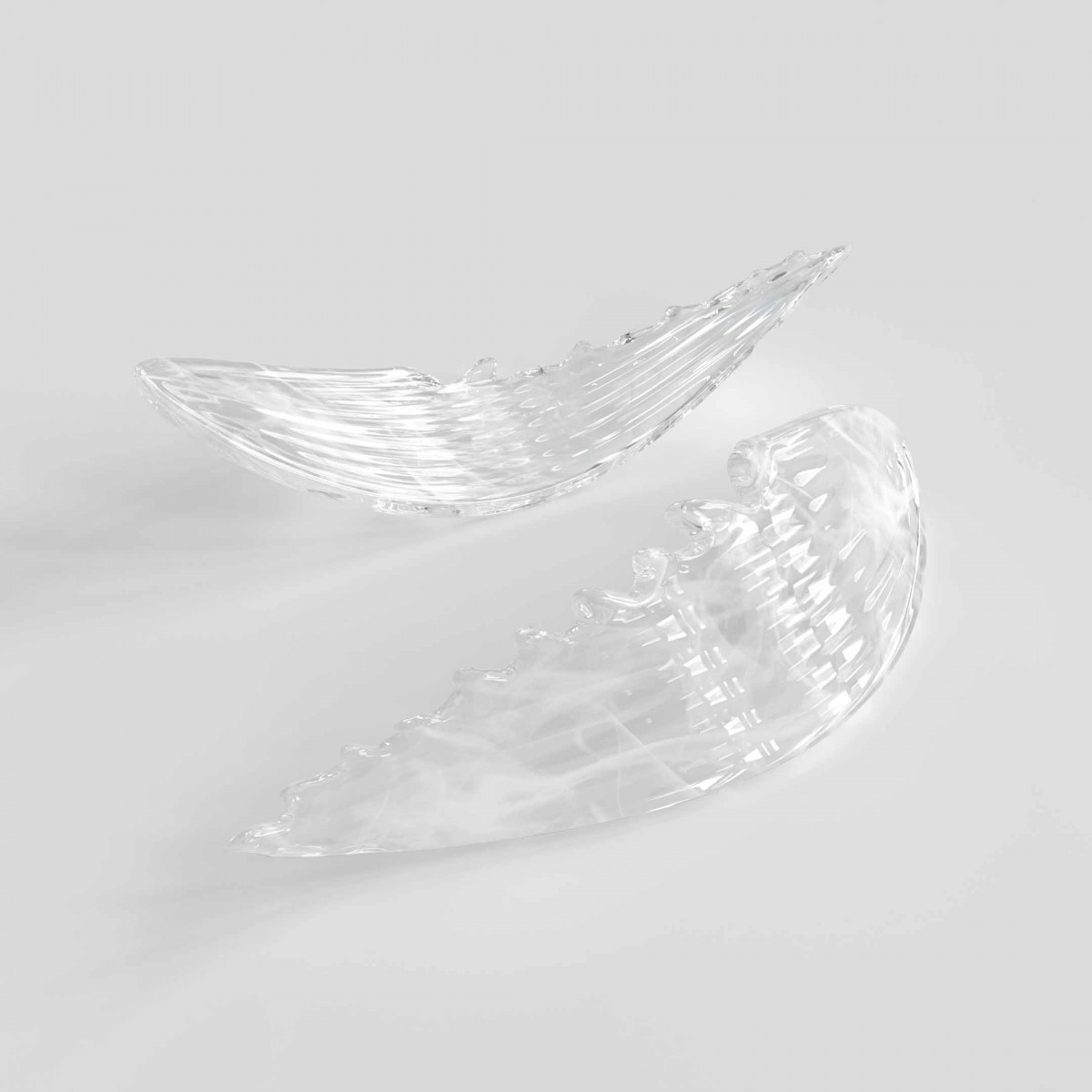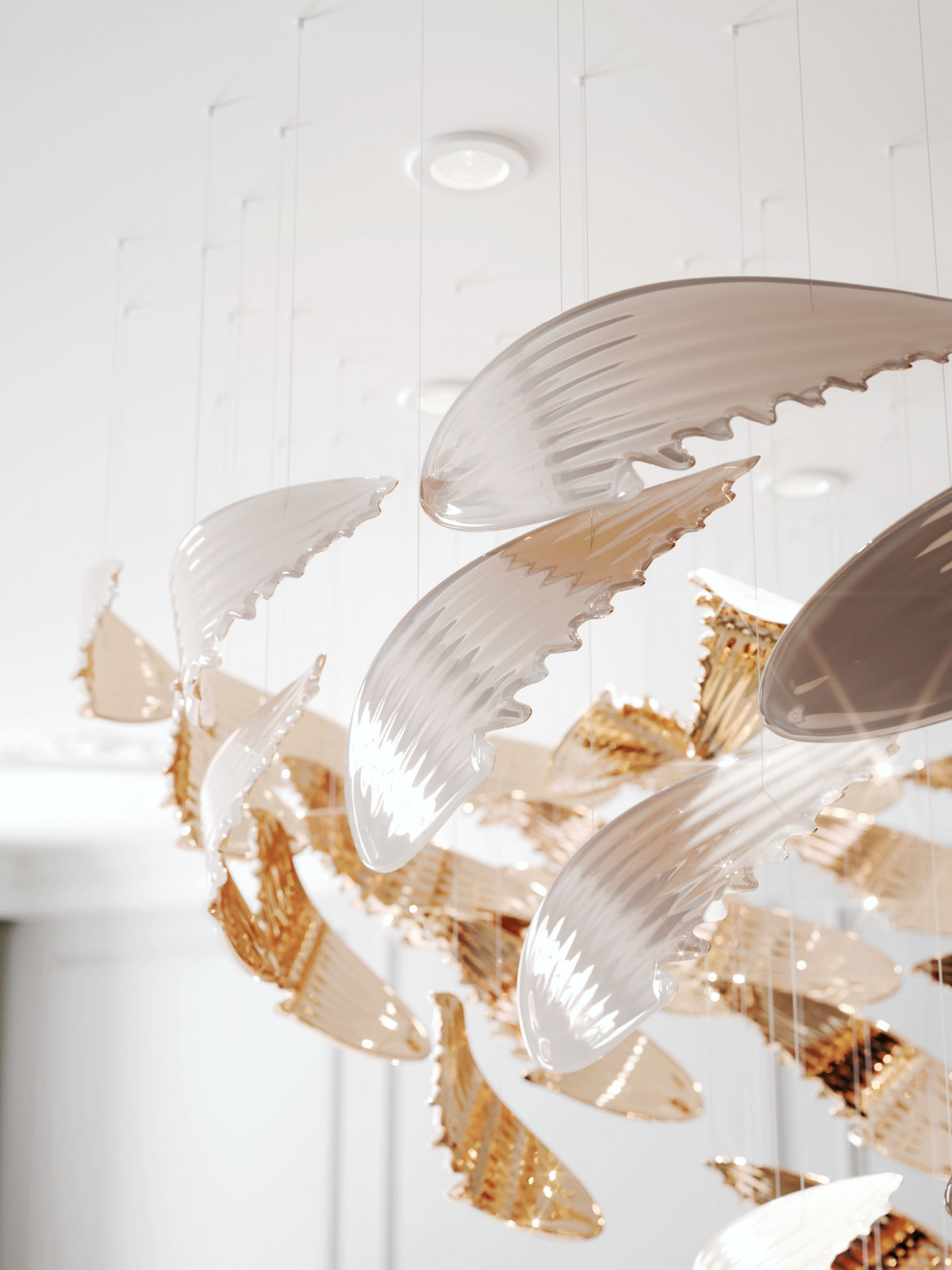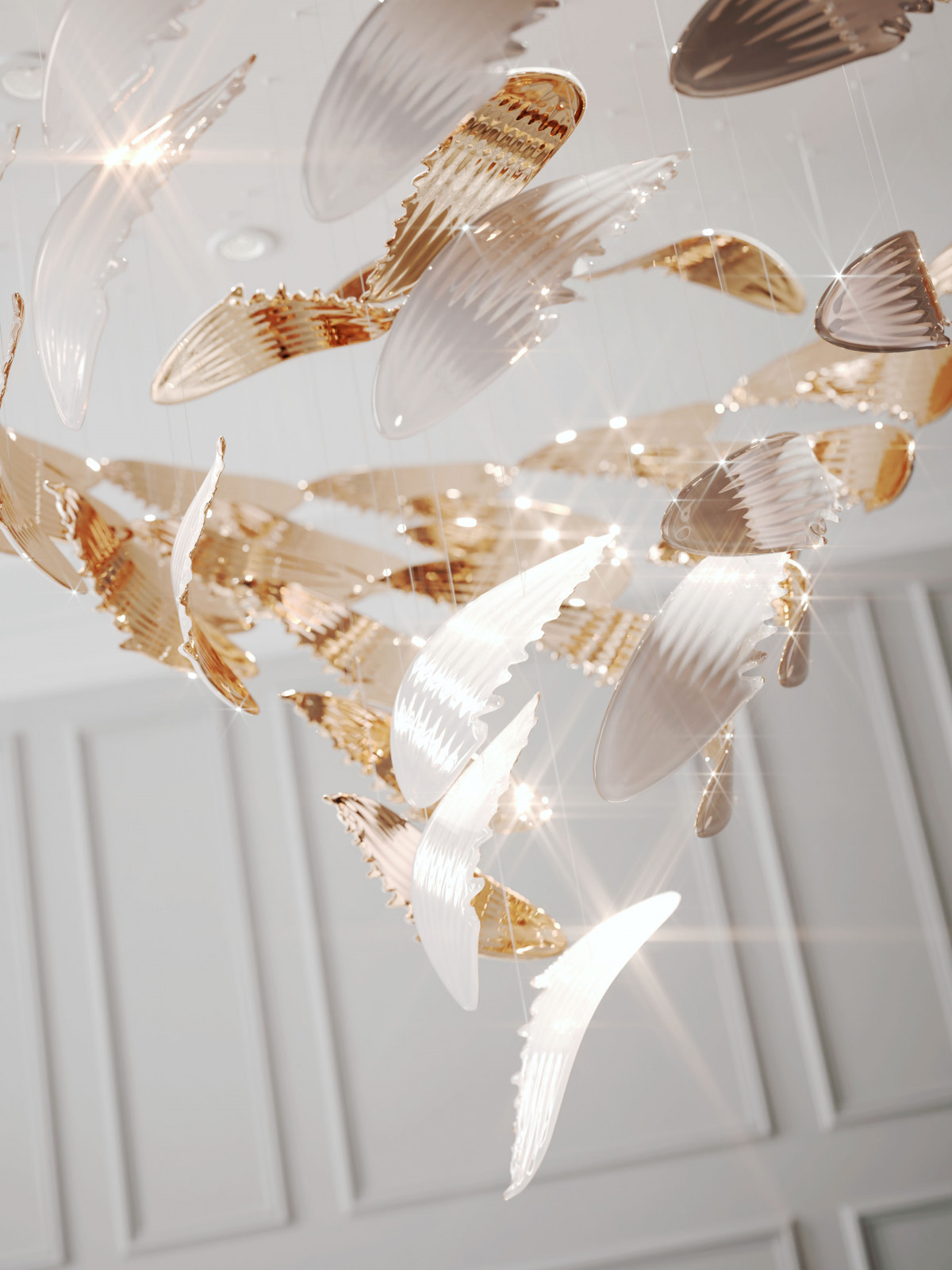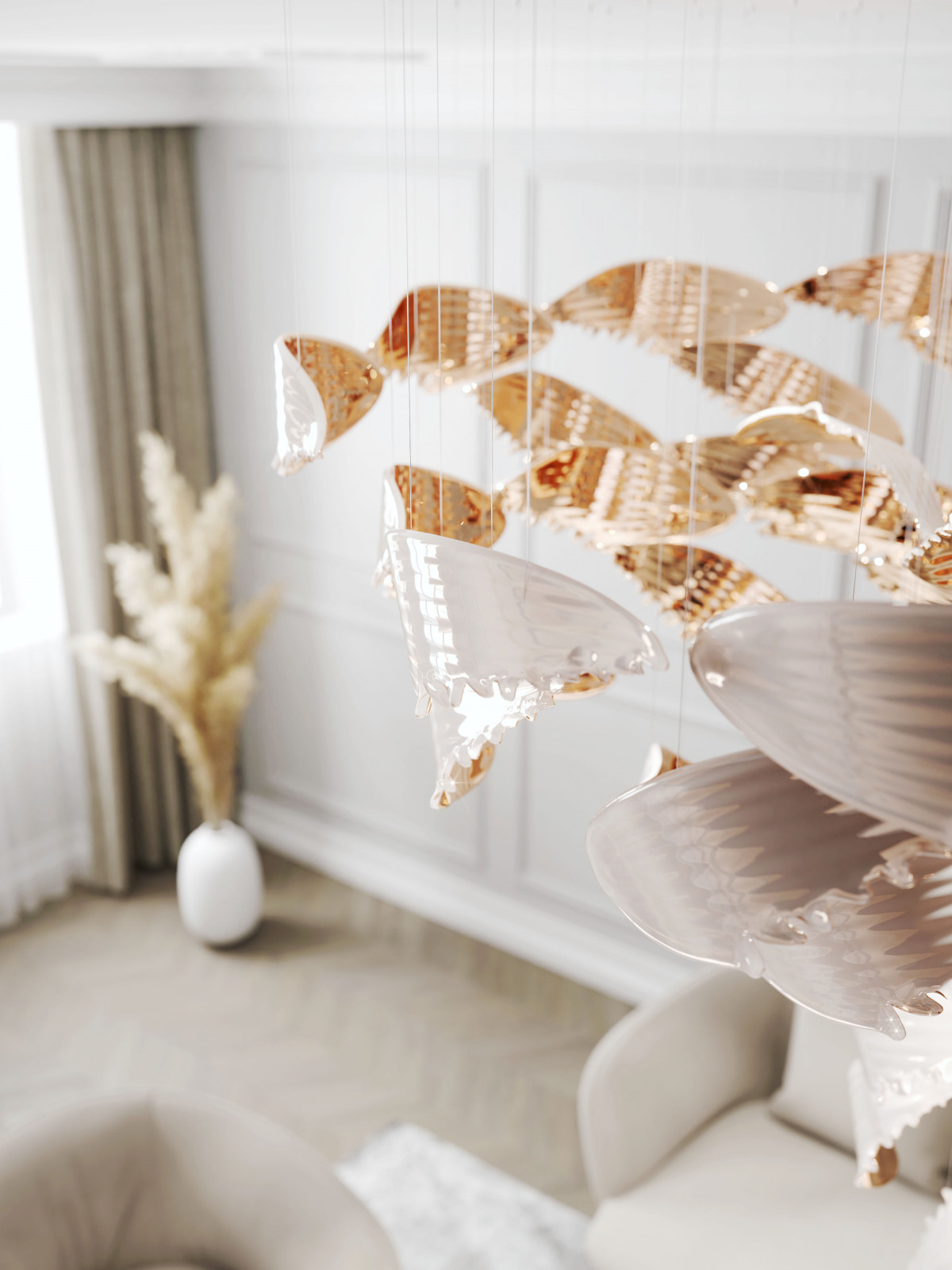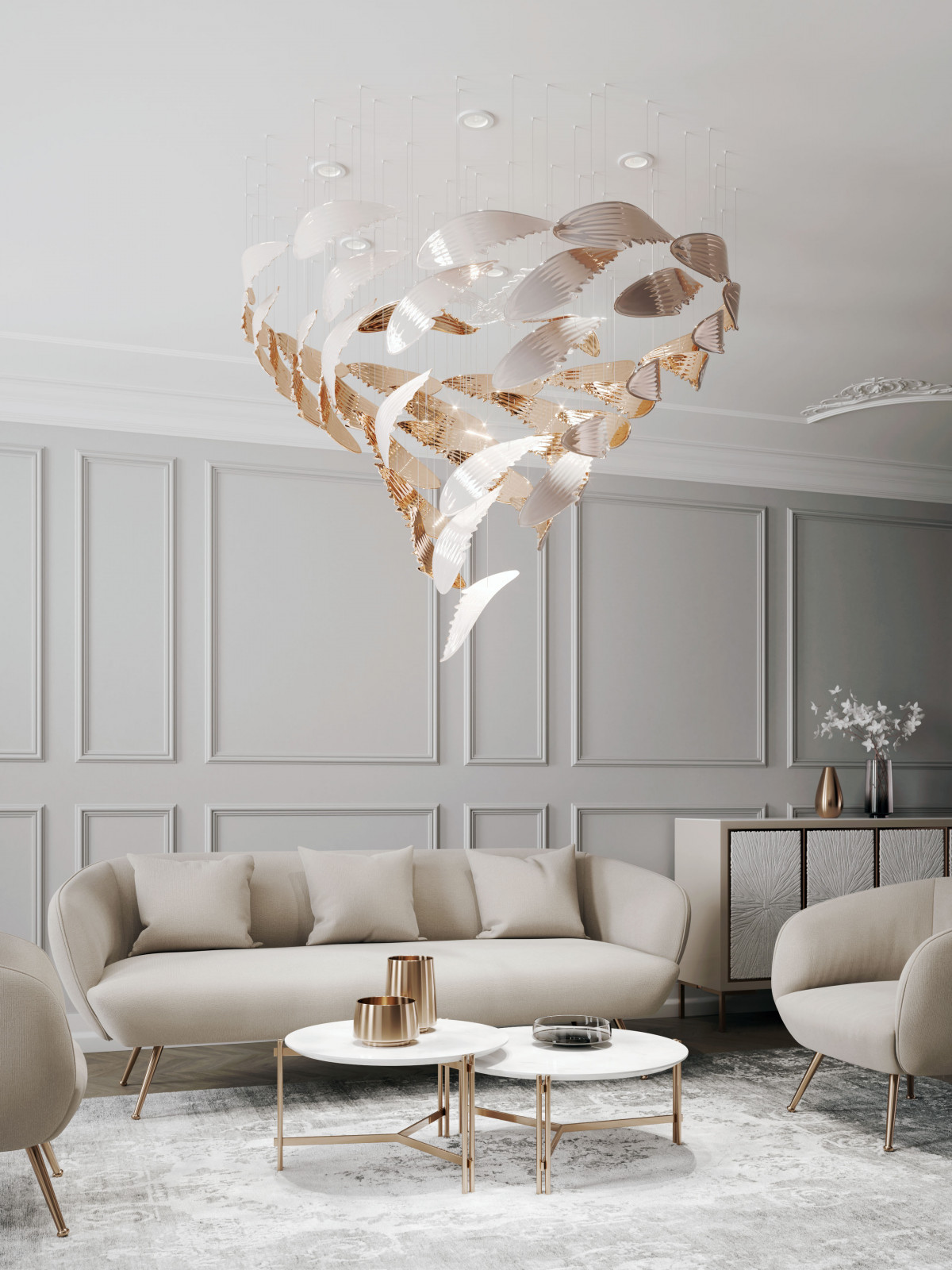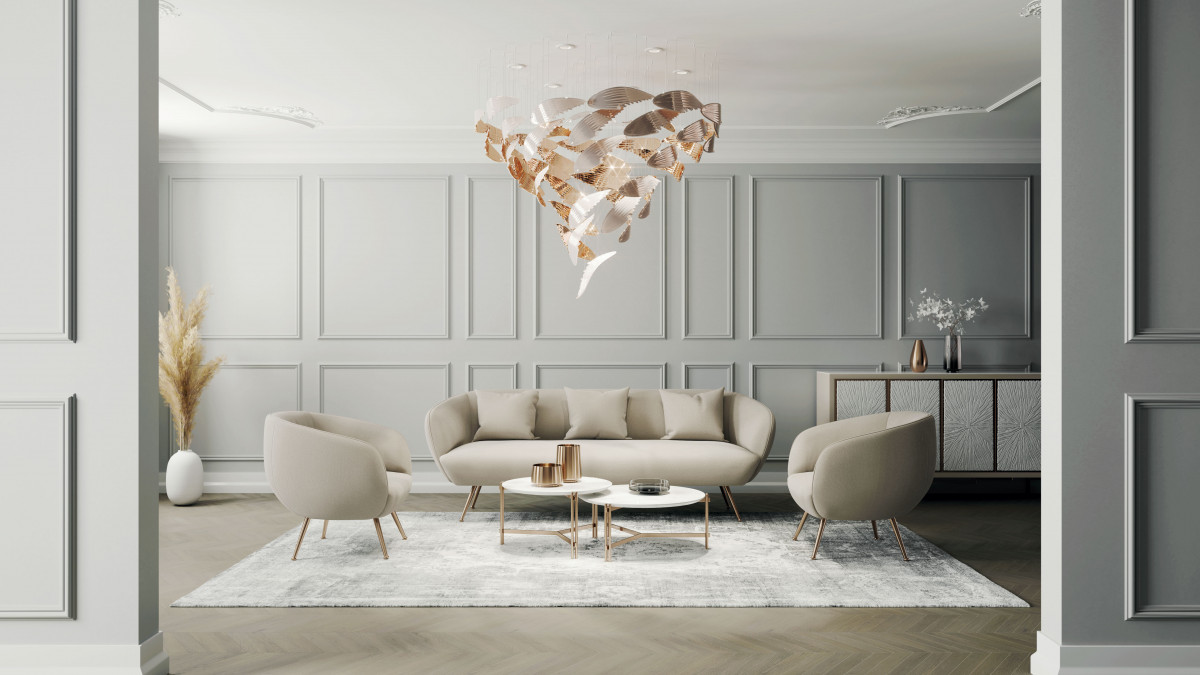 The lighting brand claims the versatility of these wings finds its purpose in clusters. Two wings together become a bird, a number of them combined become a flock. That is what Wings looks like – a cluster of birds spreading their benign wings over you offering safety and good luck. Elegant and charming as it is, Wings also brings a sense of comfort and benevolence.
Wings is made up of hand-blown crystal components, that are available in several combinations: Crystal and white smoke shards; Opal crystal and rosegold Nanocoating; Crystal and smoke shard, Crystal and gold nanocoating; Crystal and Titan nanocoating; Crystal and Amber shards and golden mica; Crystal and amber shards; and Crystal and cobalt and silver nanocoating.
The second product to make its entry in the market is Frozen. Sans Souci's team claims that with this product the intricacy of the glass meets the fragility of flowers and leaves in Frozen components that pass through the first light freeze. The icy effect is achieved by the colour gradient created by the use of Sans Souci's glass colouring technology.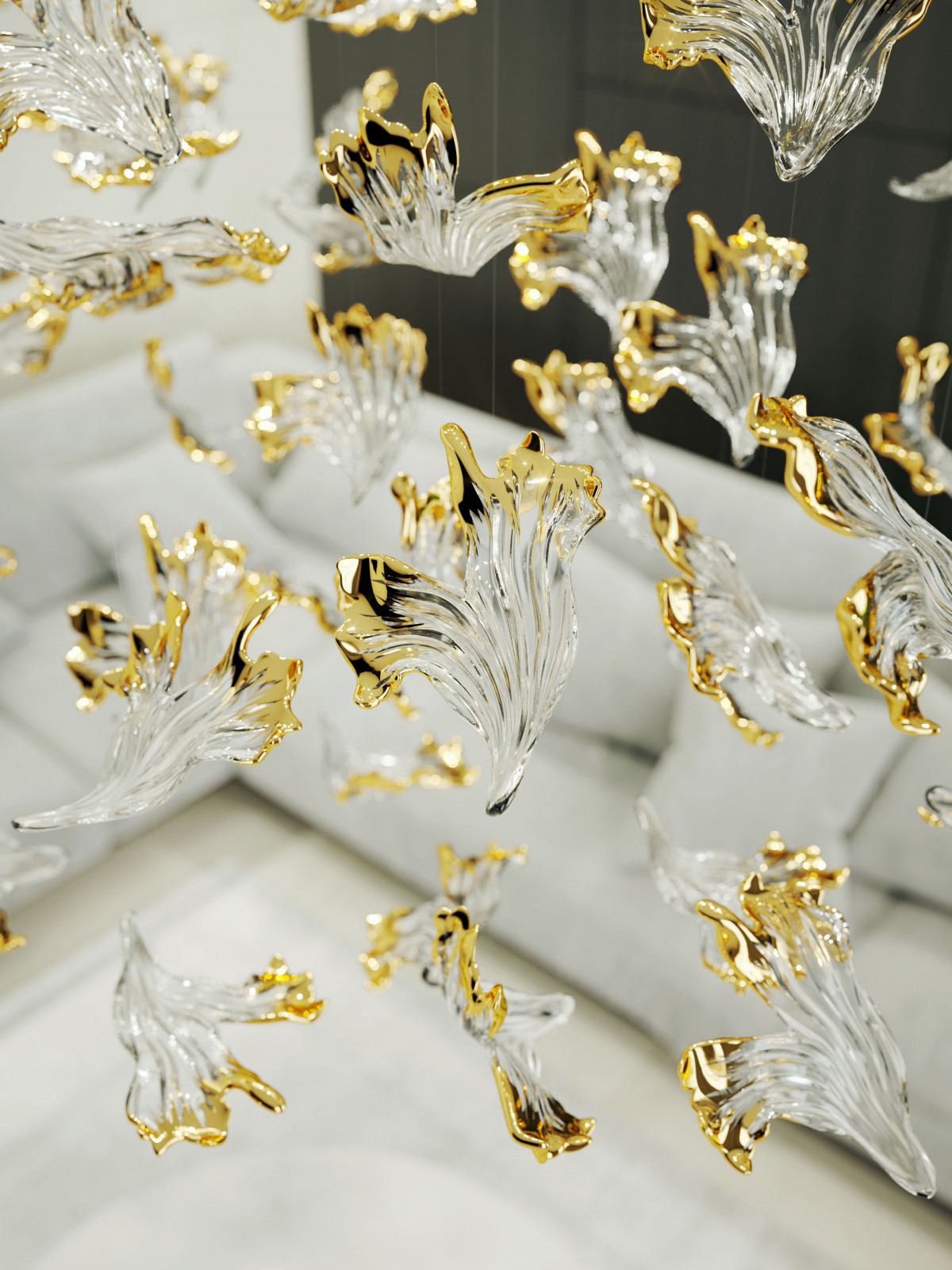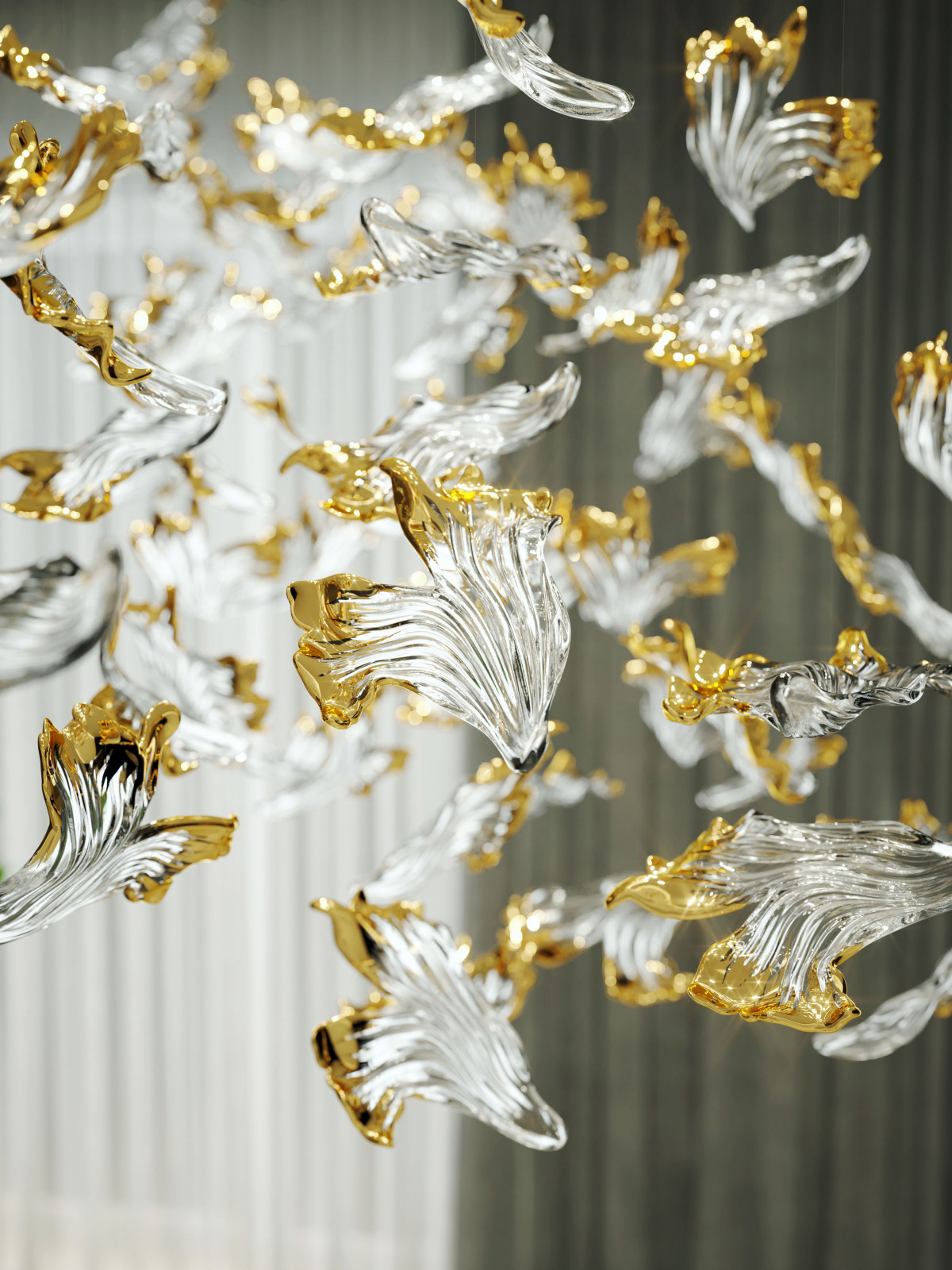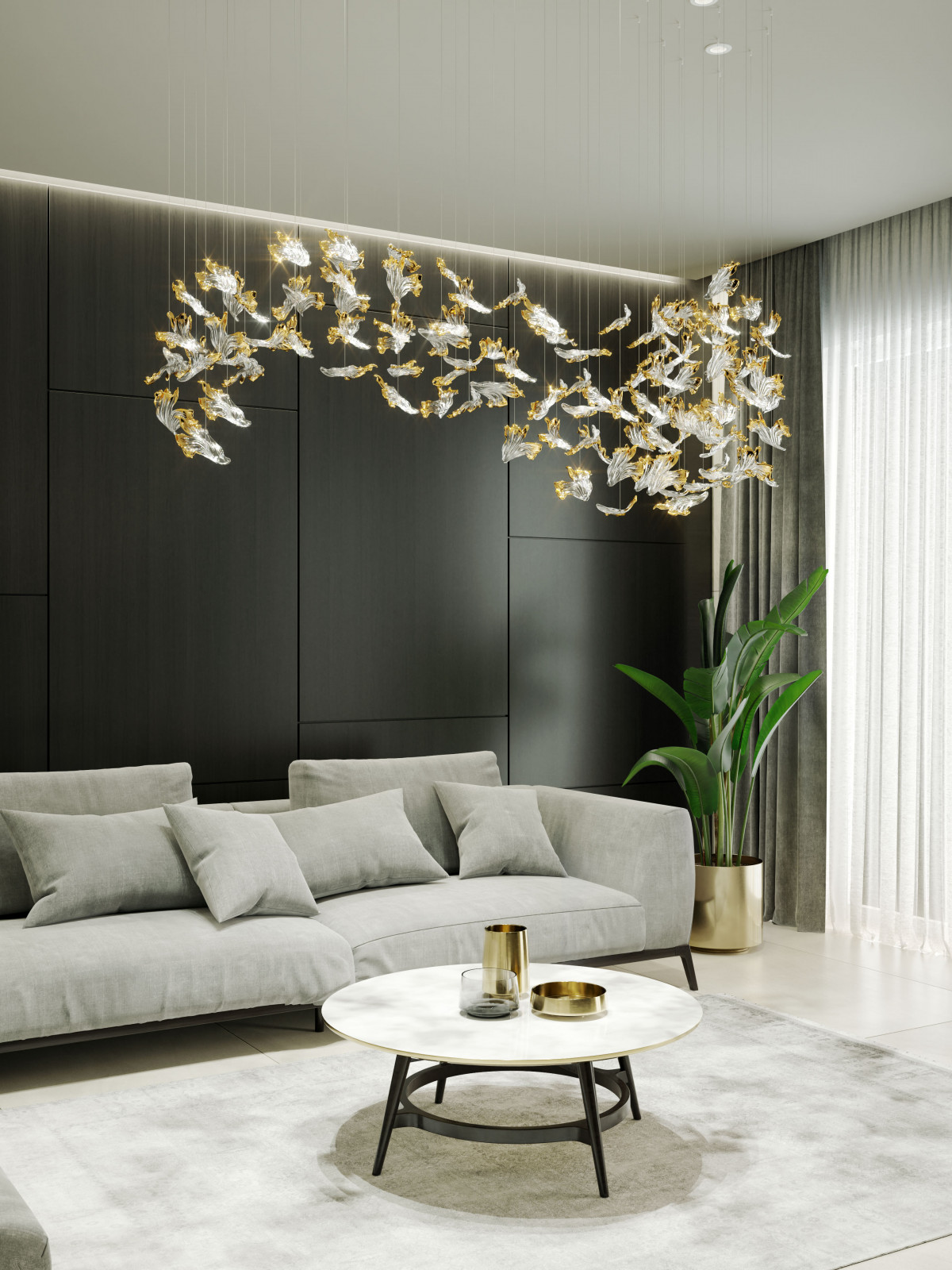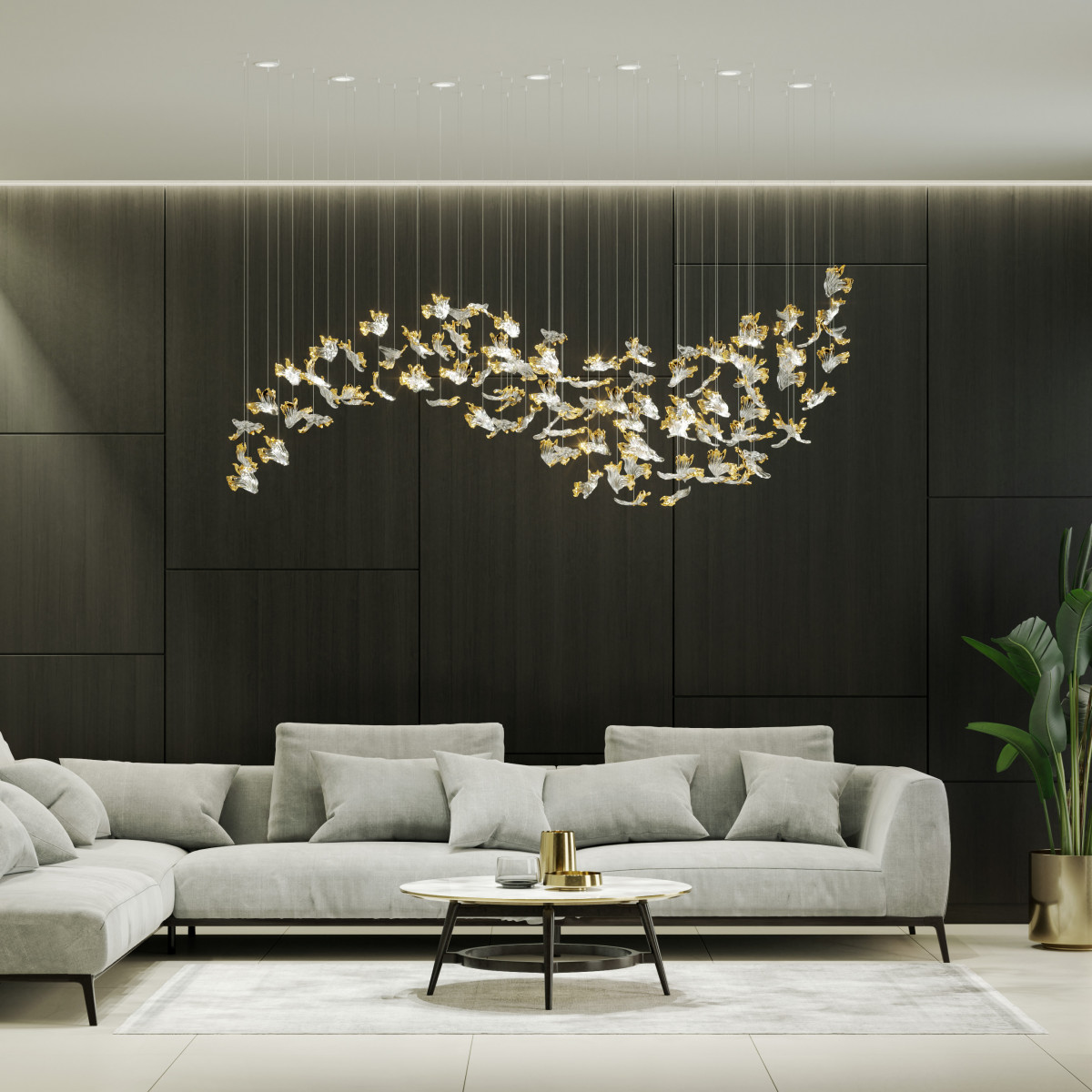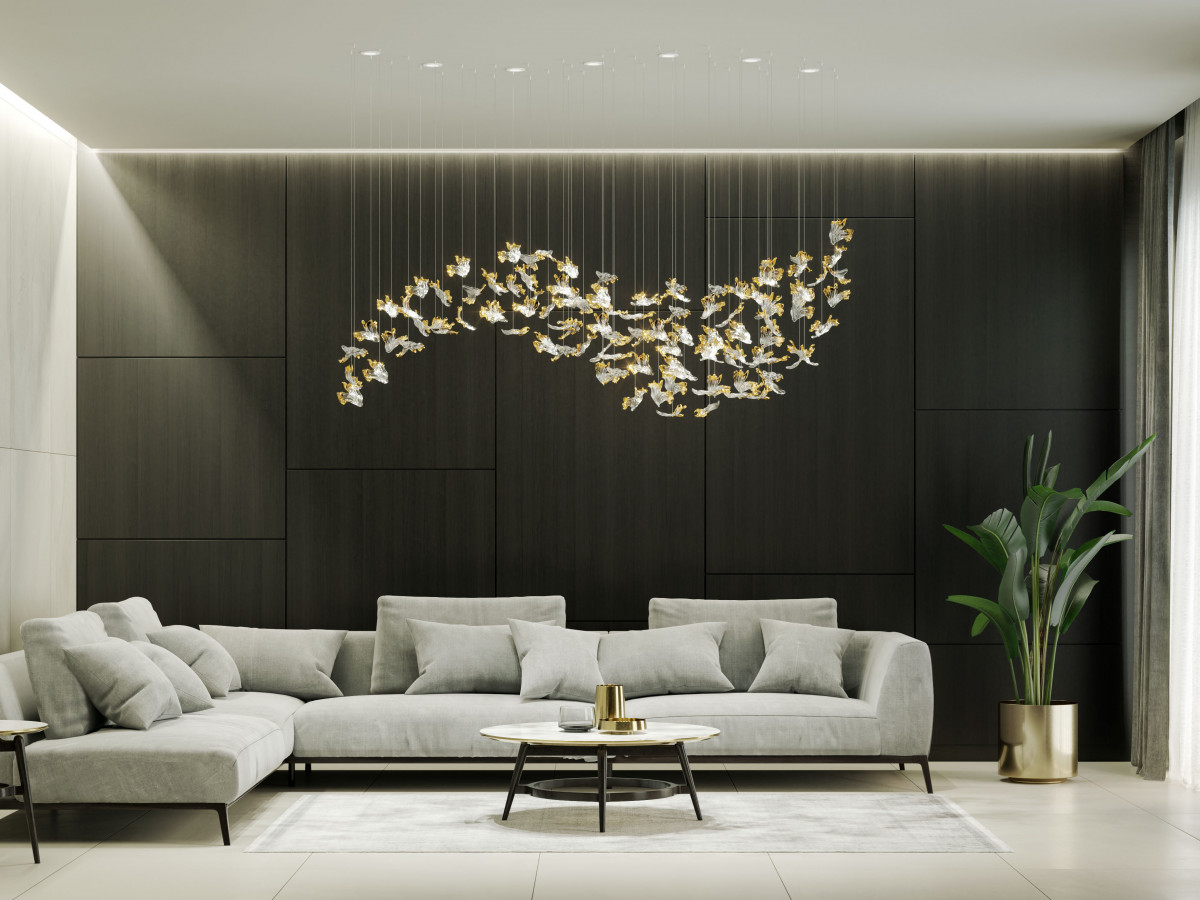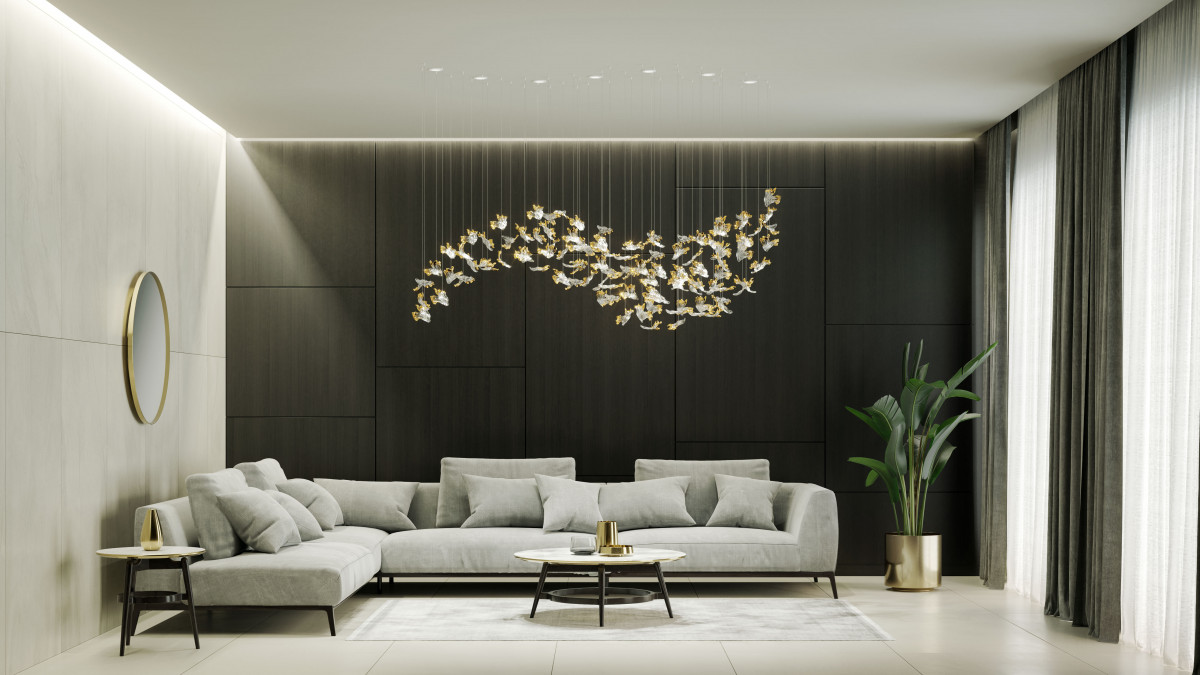 Frozen is composed of handblown leaves, gilded. The various shades available include: Crystal and side mica; amber bottom and golden mica: crystal and gold nanocoating edges; dark amber and bottom smoke; blue bottom and silver mica; crystal and black side; crystal and black side and silver mica.
The third launch was in the category of pendant light – Flash. Flash consists of hand-blown amber component with hand cut and hand polished beads. The Flash pendant light comes in various sizes and heights to suit a wide range of spaces and requirements. You could choose to have it as a grand statement light in your living room, or as bedside pendant lights. Sans Souci is offering Flash in many colour variations: Amber dark, Amber light, Crystal amber light, Crystal opal, Crystal sand-blasted, Crystal semi-gold nano, Crystal silver nano and Crystal.