Named for the jewel-toned glazed-brick accents that punctuate its grey and black masonry façade, The Garnet, designed by Shakespeare, Gordon, Vlado: Architects, constitutes a substantive and assured presence on a busy and eclectic street in Brooklyn's Bedford-Stuyvesant neighbourhood. And much more than that: it provides 103 much-needed affordable apartments and illustrates how close collaboration between architects and New York City agencies and planners can transform vacant, underused, or problematic sites into gracious, dynamic, affordable housing projects that strengthen the urban fabric of their communities.
This as-of-right building offers mixed-income multi-family housing on a 15,000 sf lot directly adjacent to the Fulton Street subway line. SGVA's work included a comprehensive planning study to determine the feasibility of this project, which was funded through the Mixed-Middle Income program of the New York City Housing Development Corporation (HDC), the New York City Department of Housing Preservation and Development (HPD), and HPD's Voluntary Inclusionary Housing Program. In addition to the apartments above, The Garnet's ground floor provides 12,000 sf of retail space, bringing services not only to its residents but also to the surrounding neighbourhood.
The robust eleven-story structure is clad in textured masonry and bright accents that form a pleasant and visually engaging street wall, whether viewed by those passing directly by the building or from the open green space on the other side of Fulton Street. The red motif first established on the facade continues inside The Garnet's lobby, where it complements the clean, warm interior and wood finishes. Elsewhere in the building, this same colour logic is incorporated with bold pops of royal blue and teal in addition to playful wall patterns that give each unit's entryway its character. Inside the apartments, light blue tile features enliven central living spaces, while leaving room for tenants to make the unit their own.
The Garnet replaces a series of vacant and underused lots that previously housed a two-unit apartment building and a single-story laundromat. The building is designed to improve the experience of the block, celebrating the vibrancy of Fulton Street with large windows that provide views into the residential entrance and commercial storefronts. A neighbouring parking lot allows the mid-block site to integrate features that are usually reserved for corner lots, such as increased light and air along lot-line windows, and the design of each unit serves to highlight these unprecedented views and visibility. A second-floor roof terrace, available for use by all tenants, strengthens this connection to the outdoors, as well as to neighbouring apartment buildings and the street below. In addition to anchoring and activating the block, The Garnet's design creates housing that feels expansive and liberating, rather than constrained by its affordability.
The project involved multiple agency approvals, including a ULURP application, and the building integrates sustainable design practices following the Enterprise Green Communities criteria. The Garnet opened in March of 2021.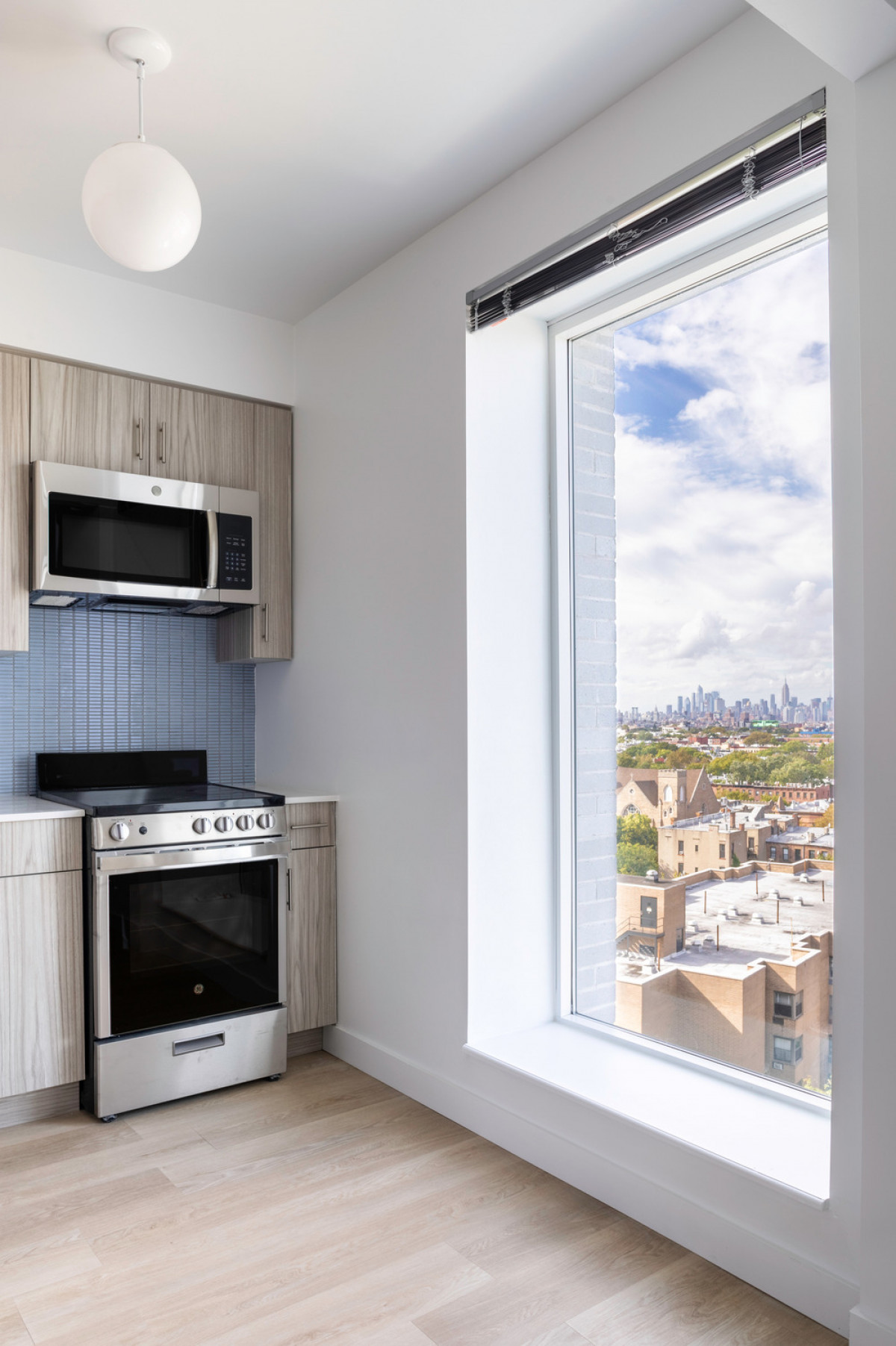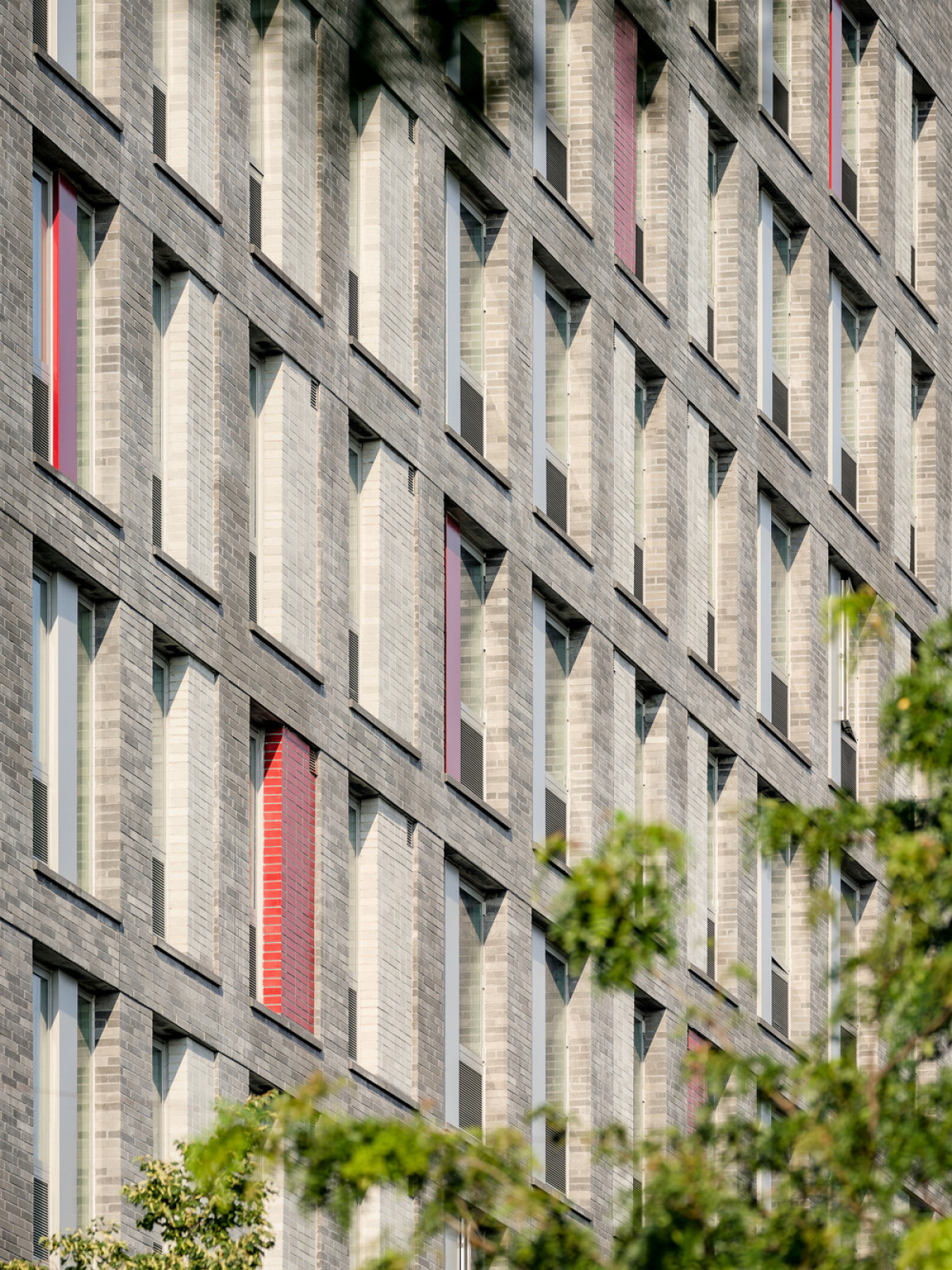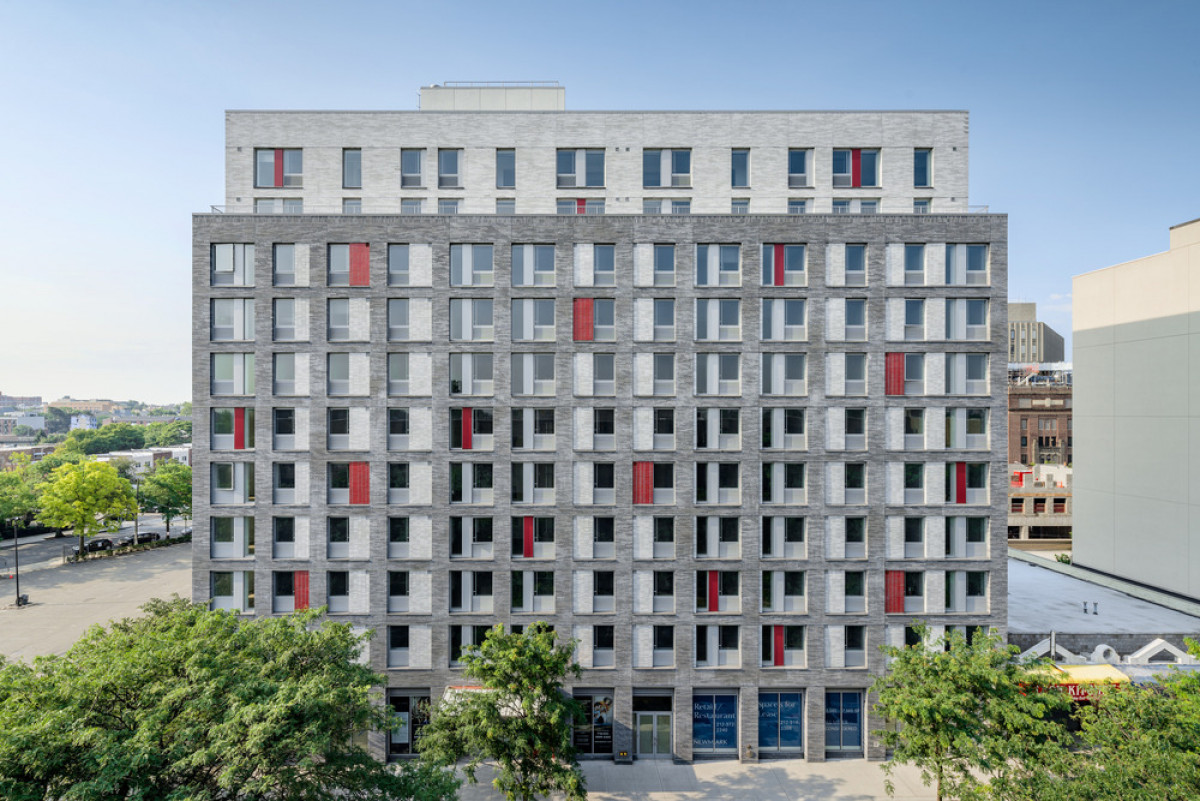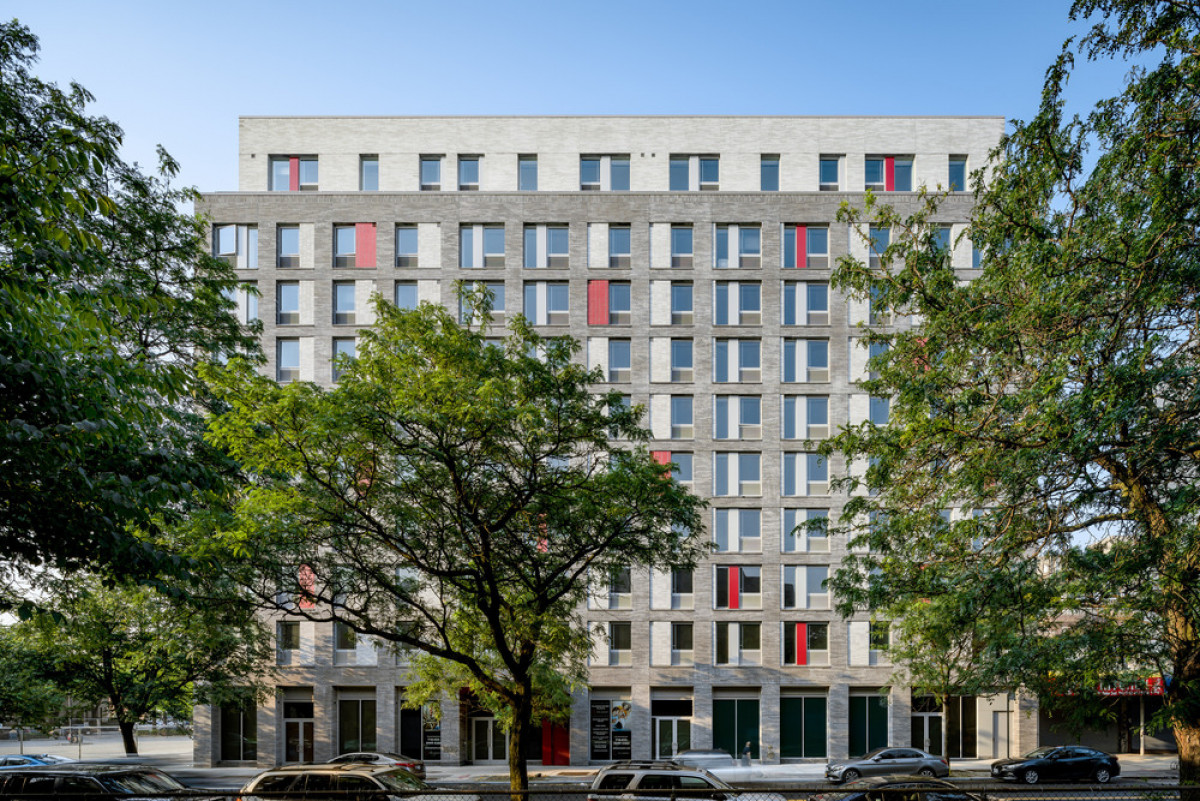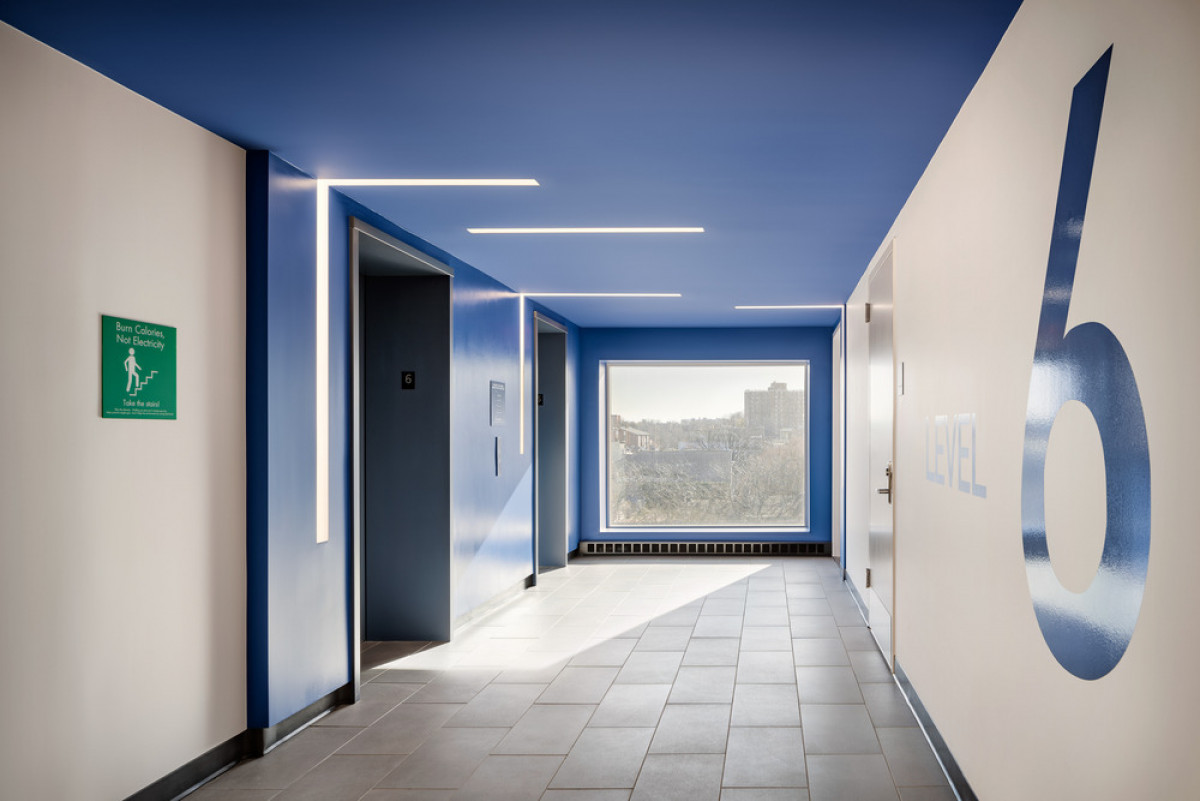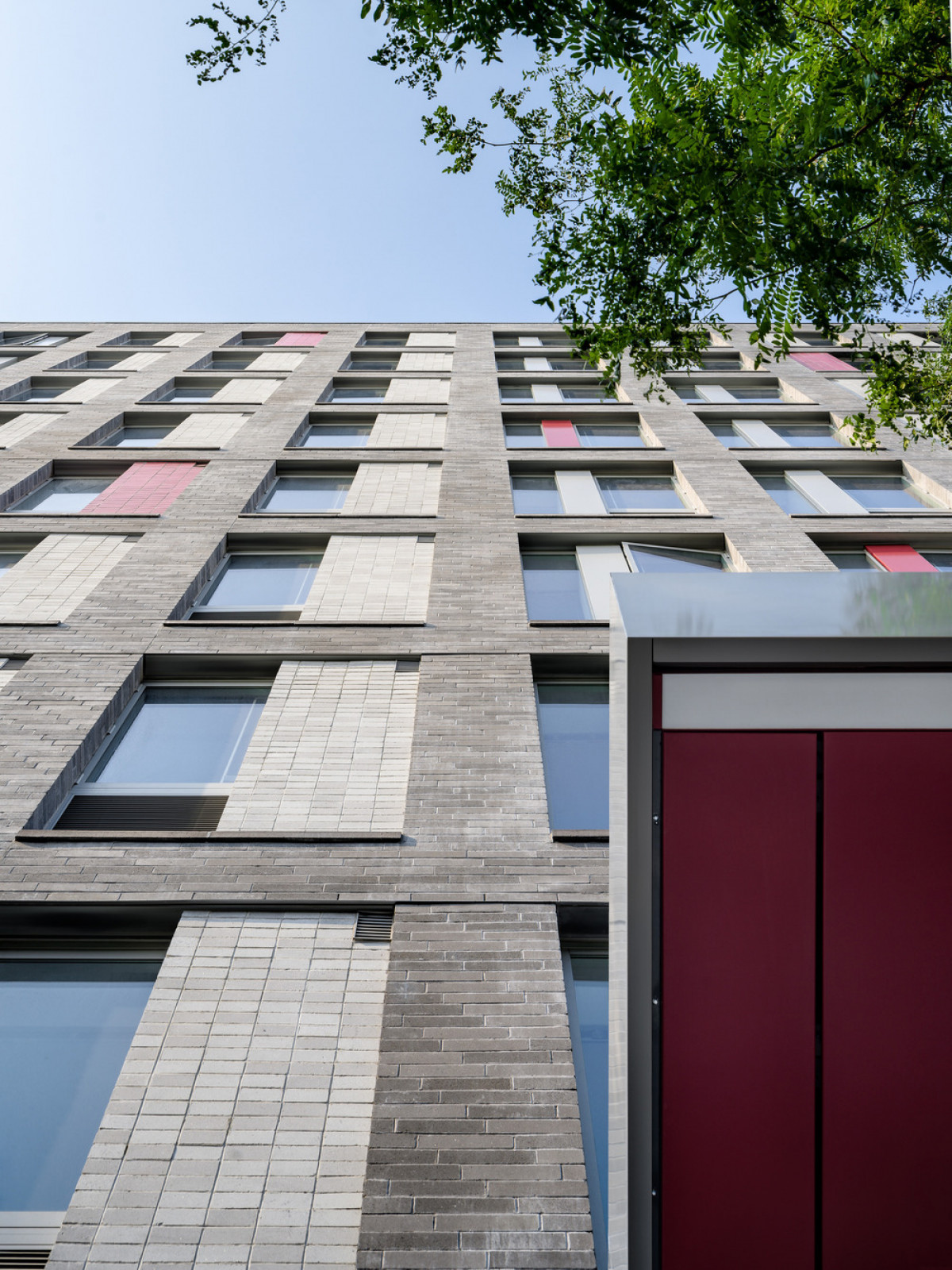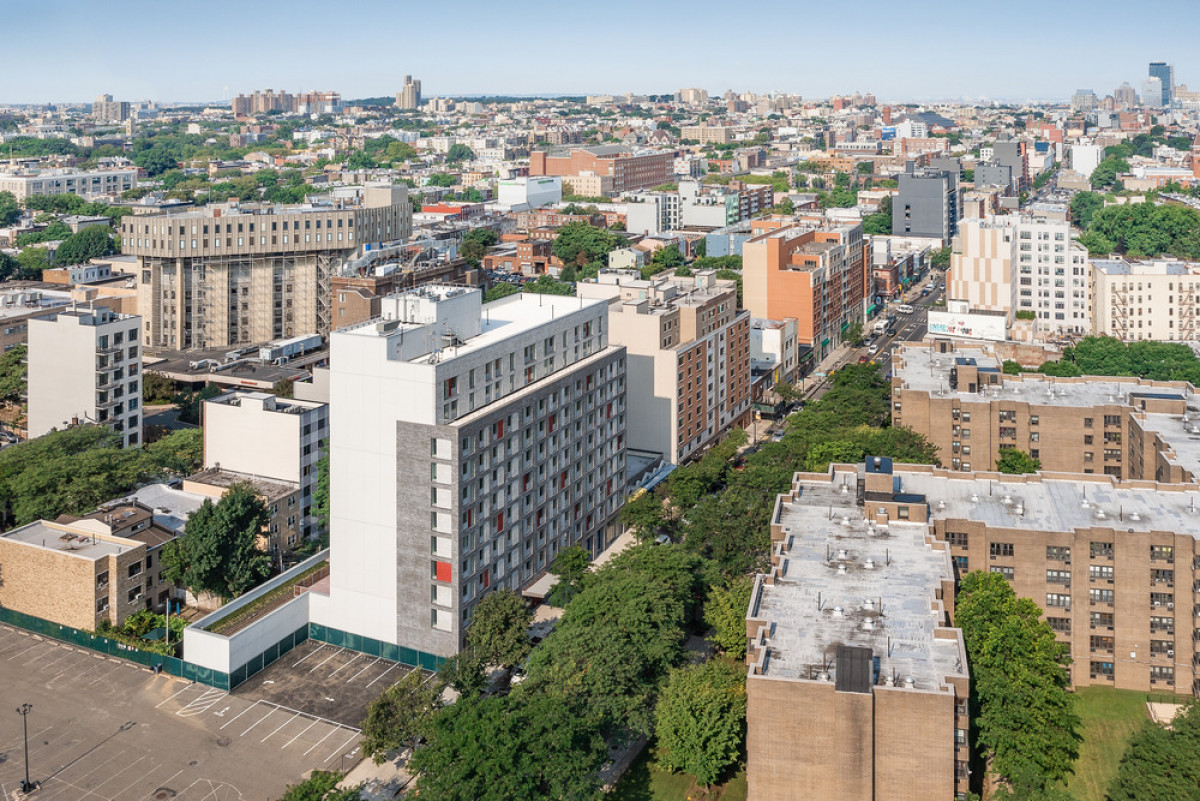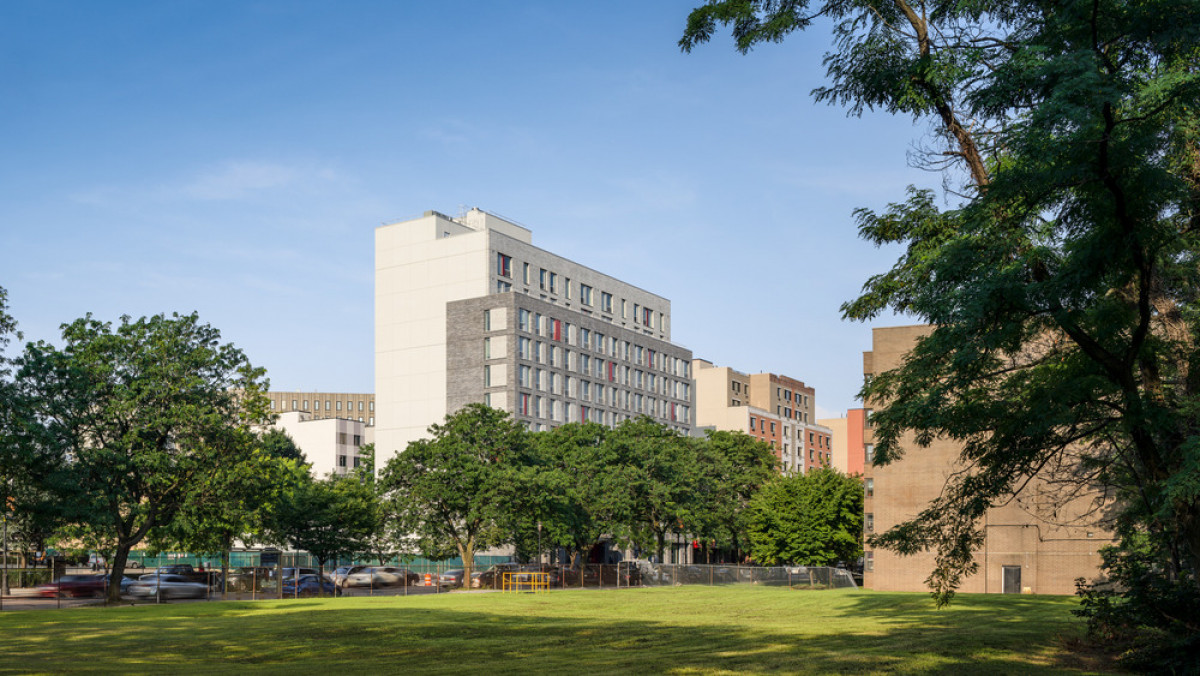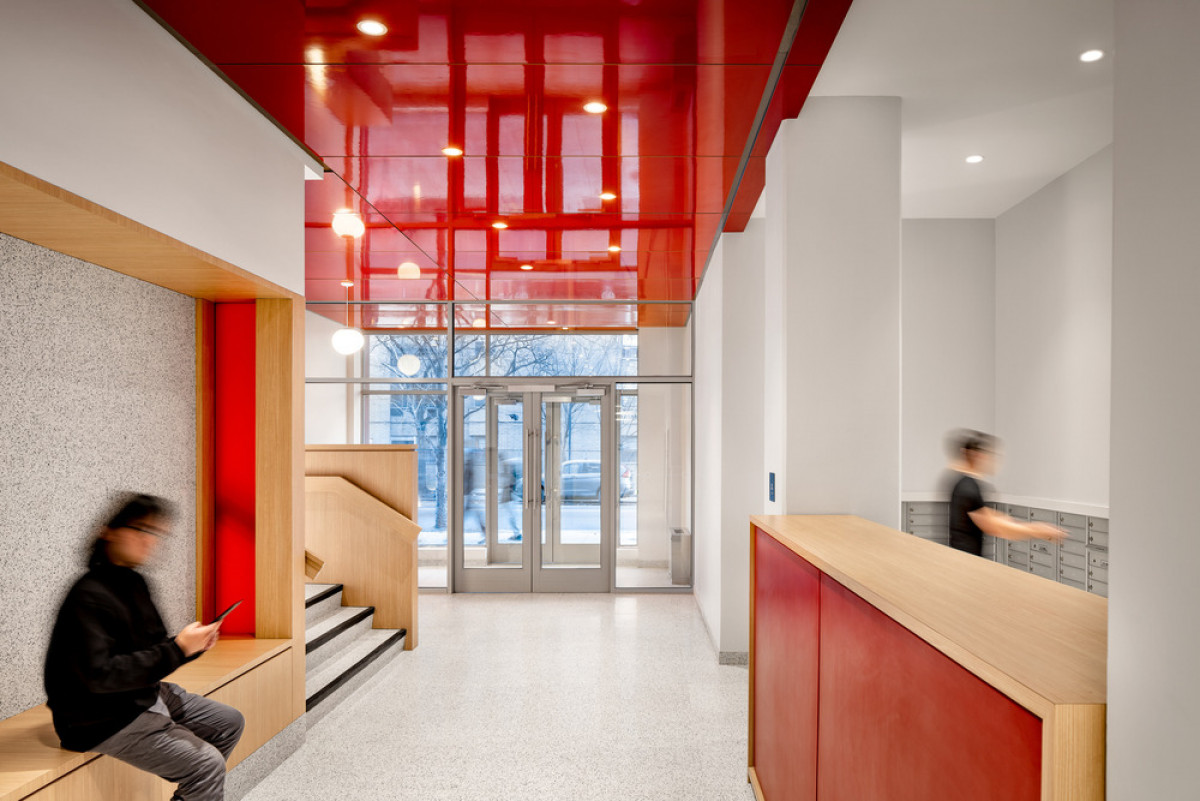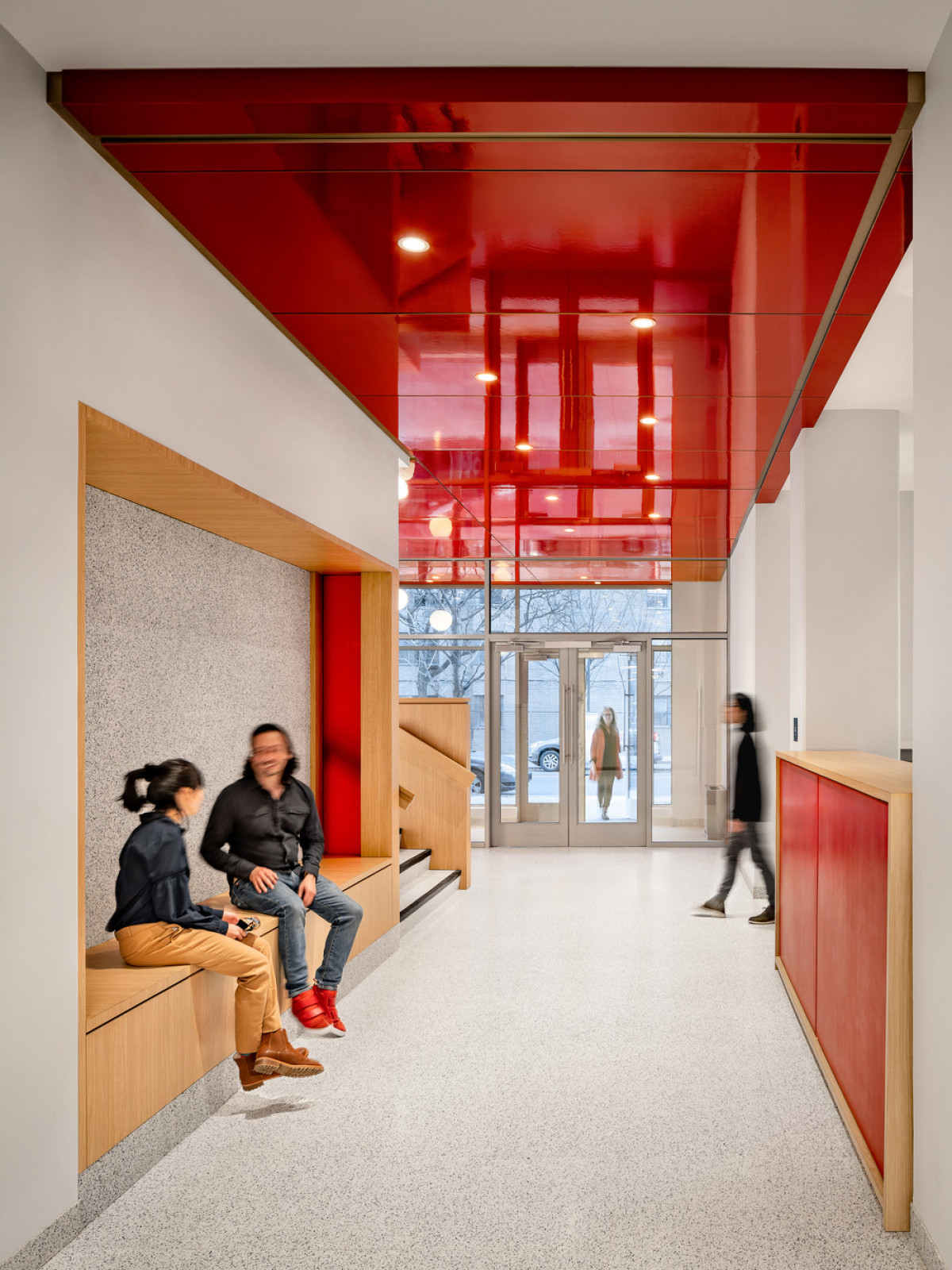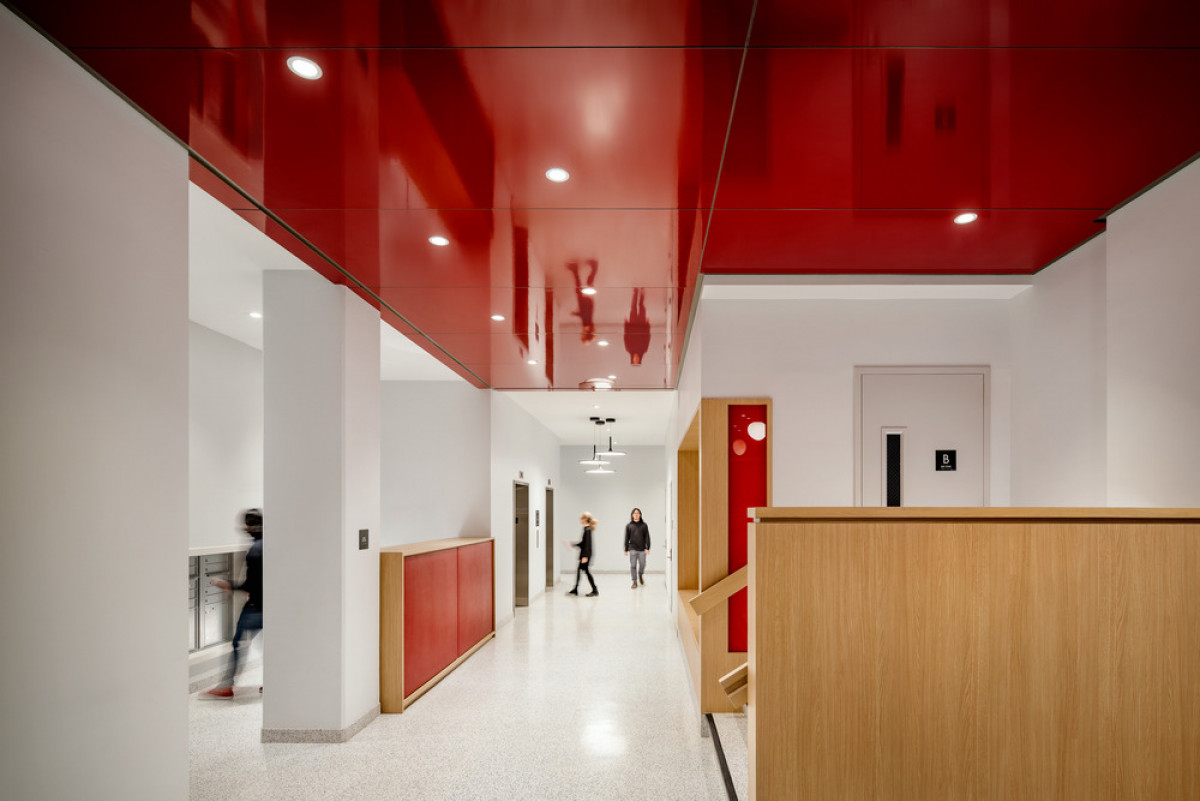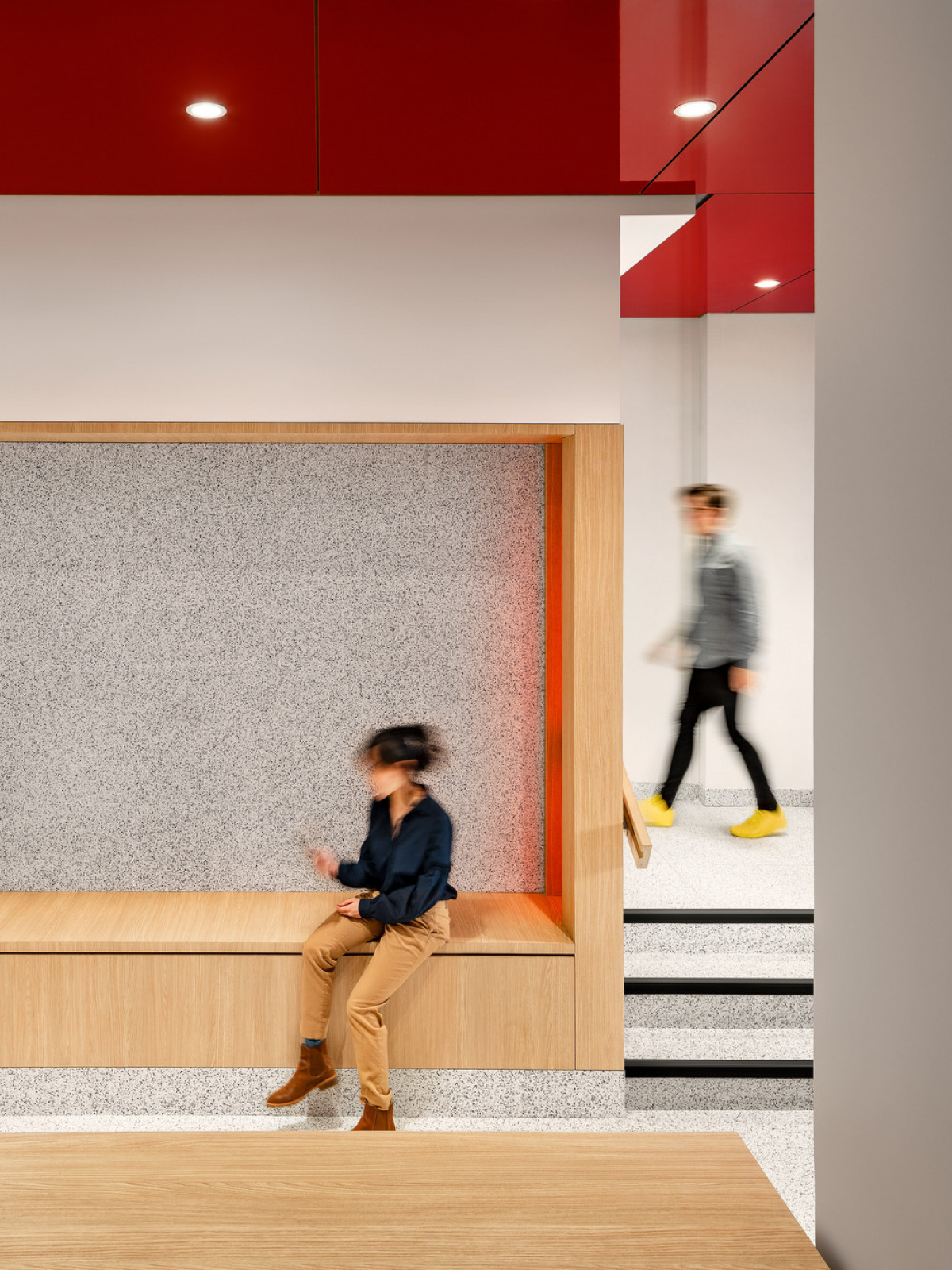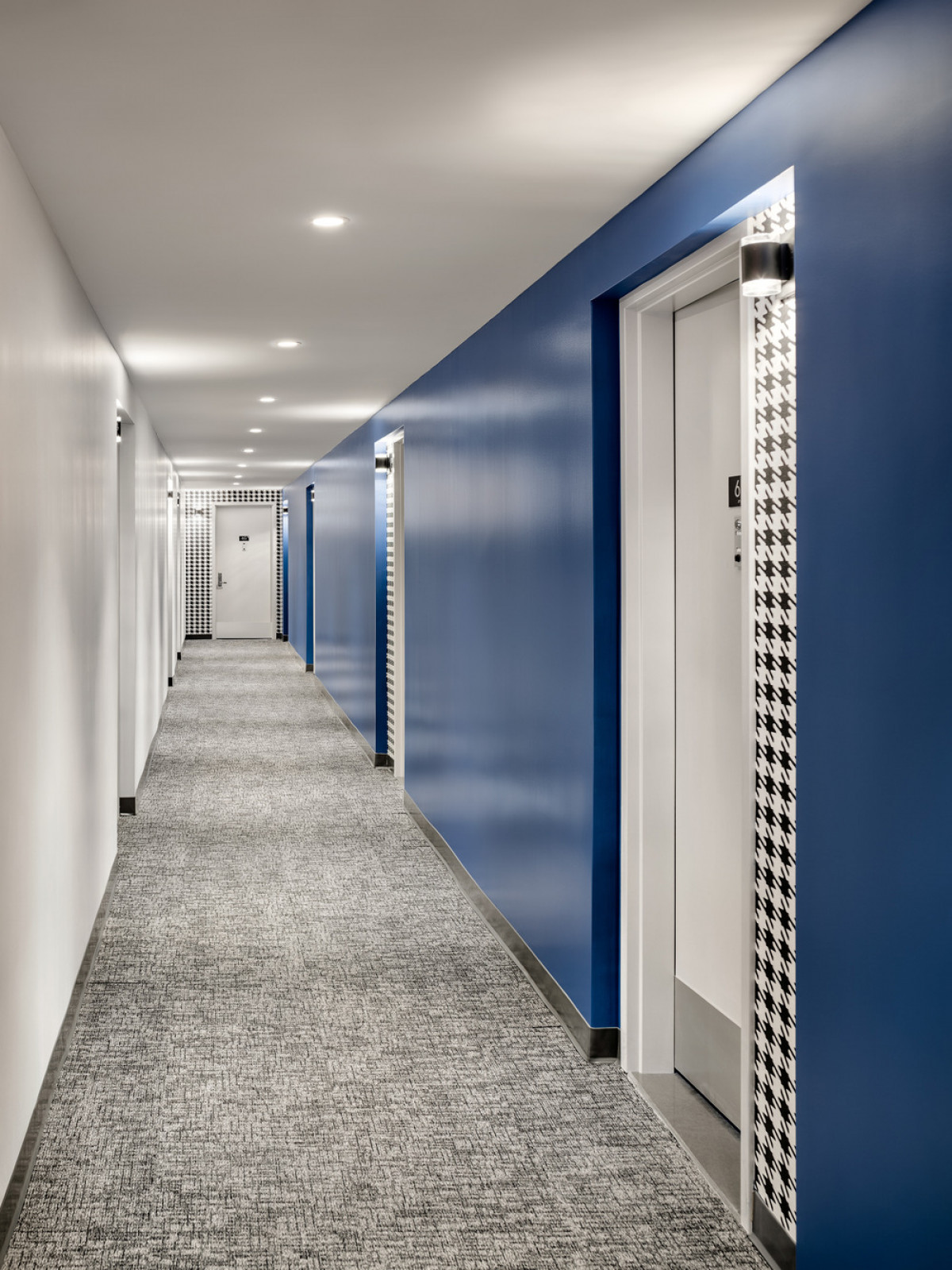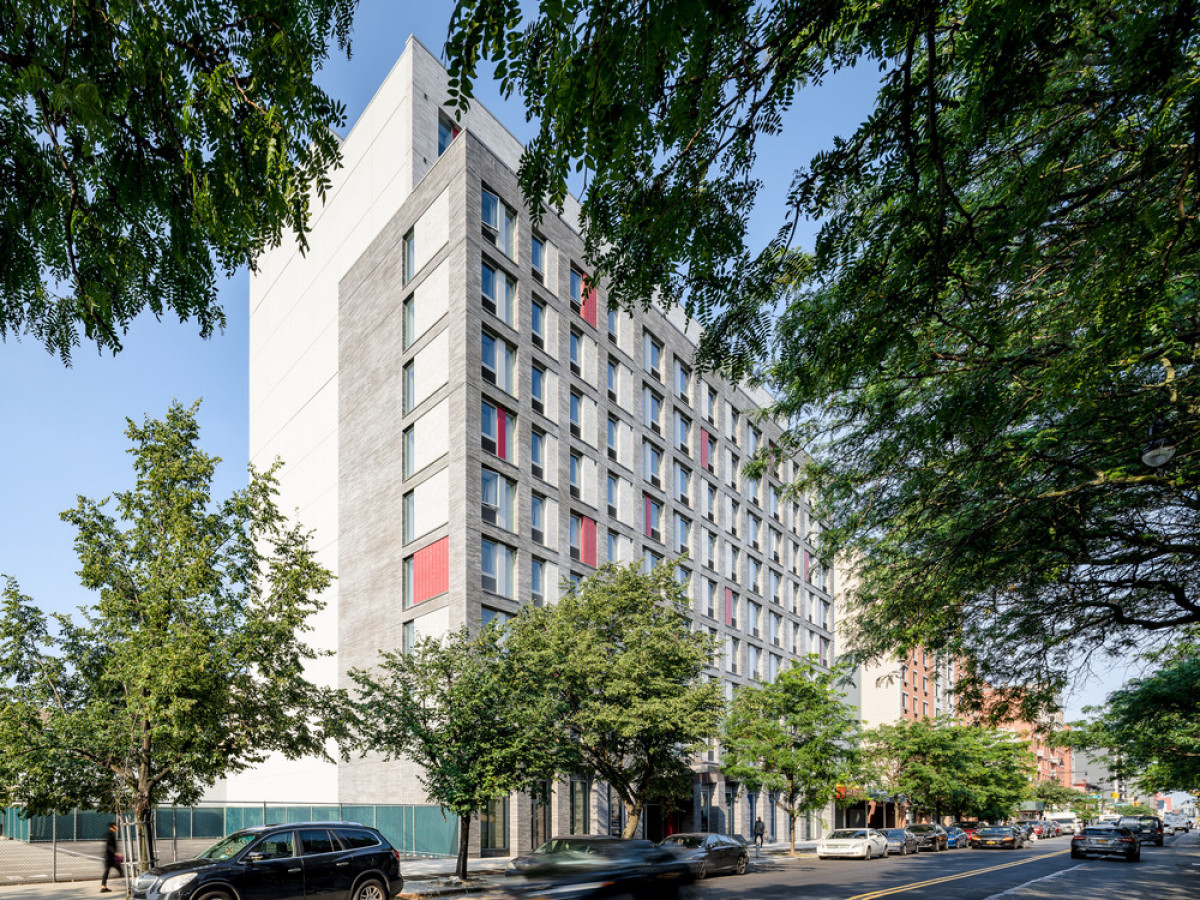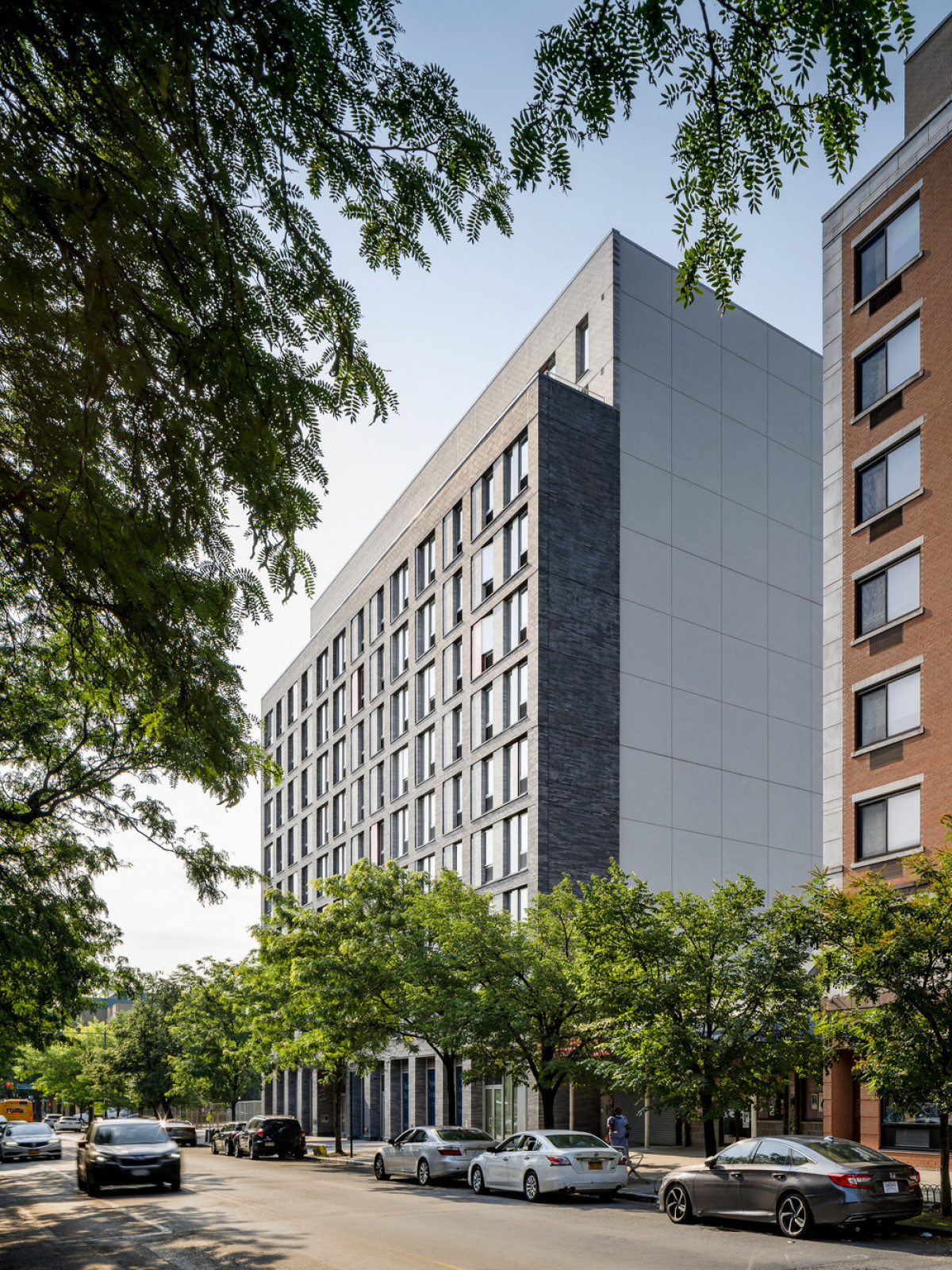 Technical sheet
Official Project Name: The Garnet
Location: Brooklyn, NY
Client: BFC Partners, SMJ Development
Architects/designers: Shakespeare, Gordon, Vlado: Architects PLLC
Design team: Amy Shakespeare, Mark Gordon, Ashima Chitre, Sean Kennedy
Engineers: Severud Associates (Structural), Skyline Engineering (MEP), Frank Seta Associates (Façade Consulting), United Spinal Association (ADA Consulting)
Project Sector: Affordable Housing
Budget: $31 million
Square footage:106,686 sf
Project completion date: 2021
Photographers: Alexander Severin, Brett Beyer