Two iconic names in luxury and waterside leisure, Vilebrequin and Beau Lake, are thrilled to unveil a collaboration that marries the timeless tradition of French elegance with a mid-century aesthetic and classic craftsmanship.
Vilebrequin, renowned for its sophisticated swimwear and resort fashion, joins forces with Beau Lake, champions of waterside luxury, to create a one-of-a-kind paddleboard experience. The collaboration, which was facilitated by Vilebrequin's global licensing agency, IMG, is a joyful celebration of endless summers, style, and love of water.
Available in two models, the paddleboards are true works of art that combine both form and function. The first is a rigid paddleboard (SUP) featuring a vibrant deck of rosewood veneer, with Vilebrequin's iconic tortoise emblazoned in chrome along on the nose of the 11'6'' masterpiece. The model is available exclusively to the first thirty (30) customers in North America.
The inflatable (iSUP) version features a striking design inspired by Vilebrequin's signature Raiatea print from their SS23 collection and arrives with a set of co-branded accessories, including a carbon fibre paddle fashioned with a walnut blade, a dual-chamber, triple-action pump, a fin, a coil leash, and a repair kit, all packaged in an elegant navy travel carrier made of recycled plastic.
"This is not just a paddleboard; the collaboration between Beau Lake and Vilebrequin is closer to a work of art that reflects the refined, yet whimsical spirit of both brands and our collective joy of beach culture around the world." — Brad Ariss, Managing Director, Beau Lake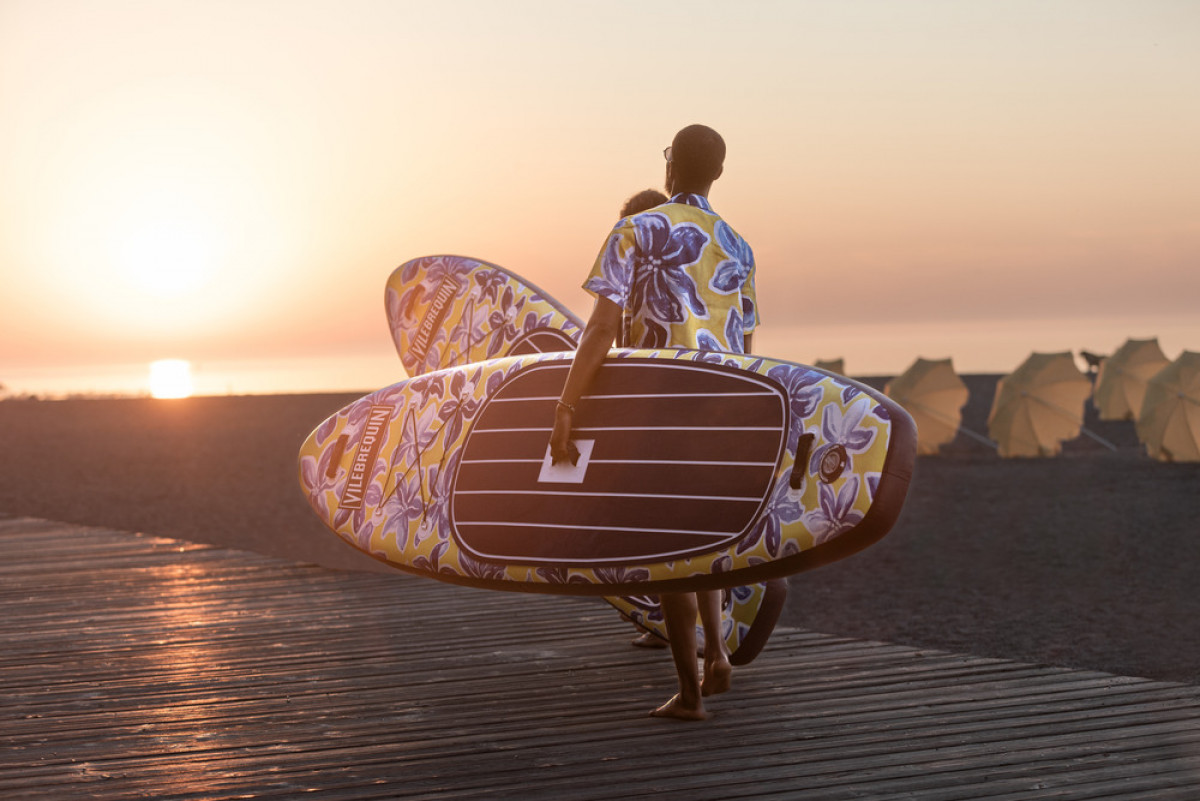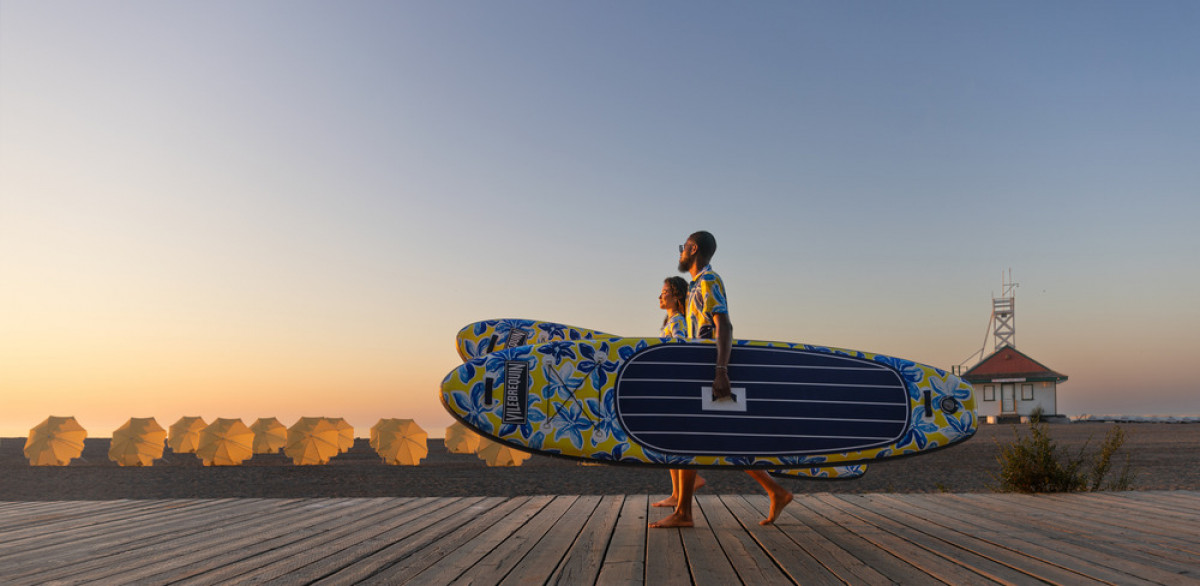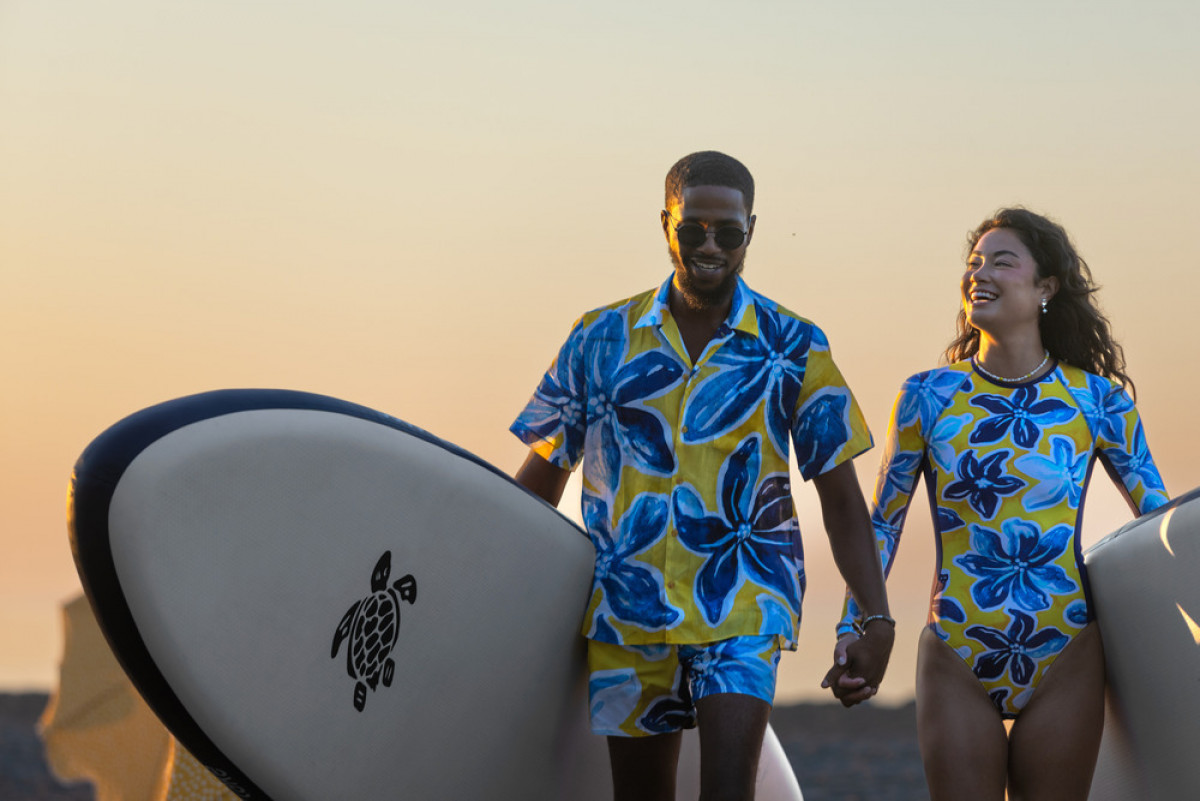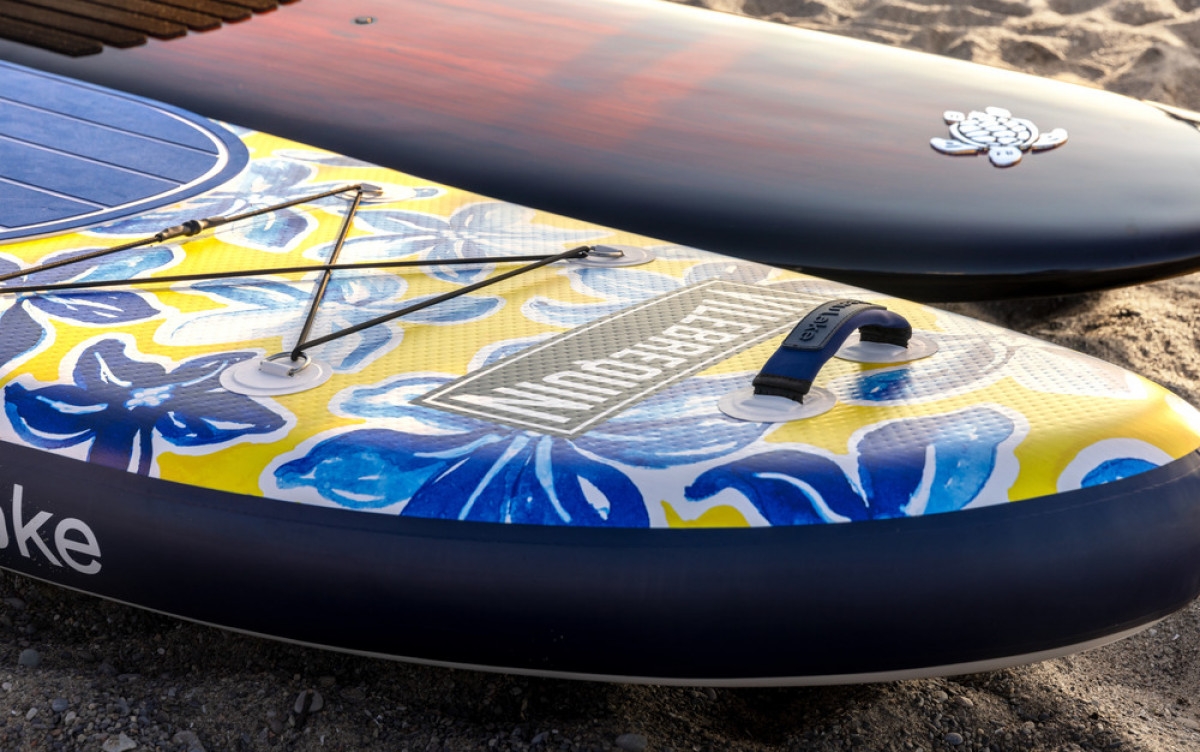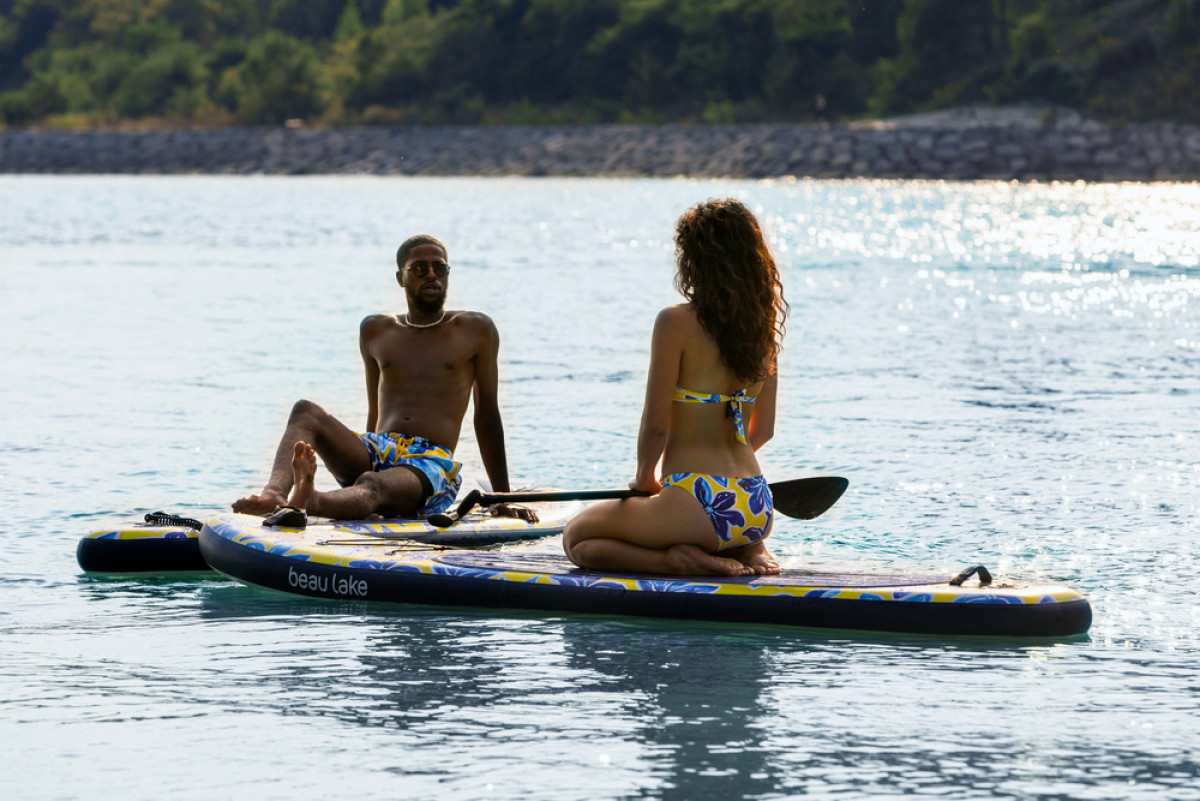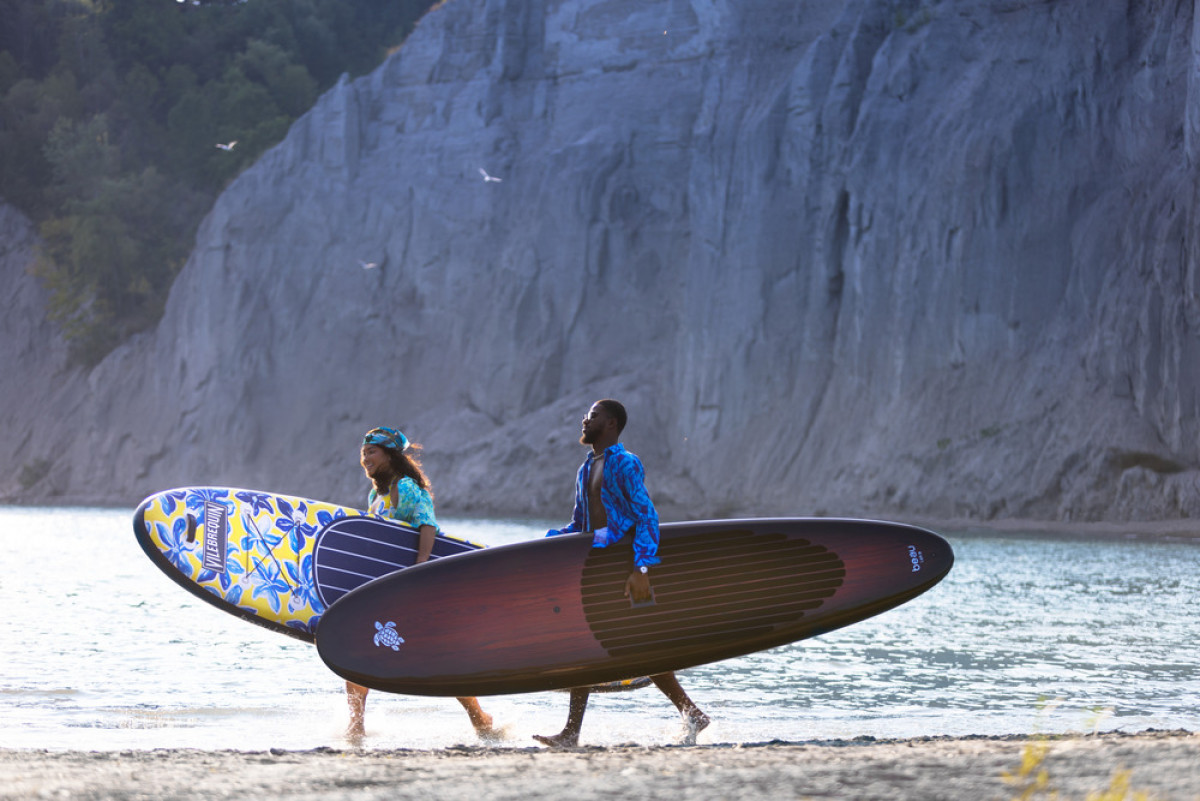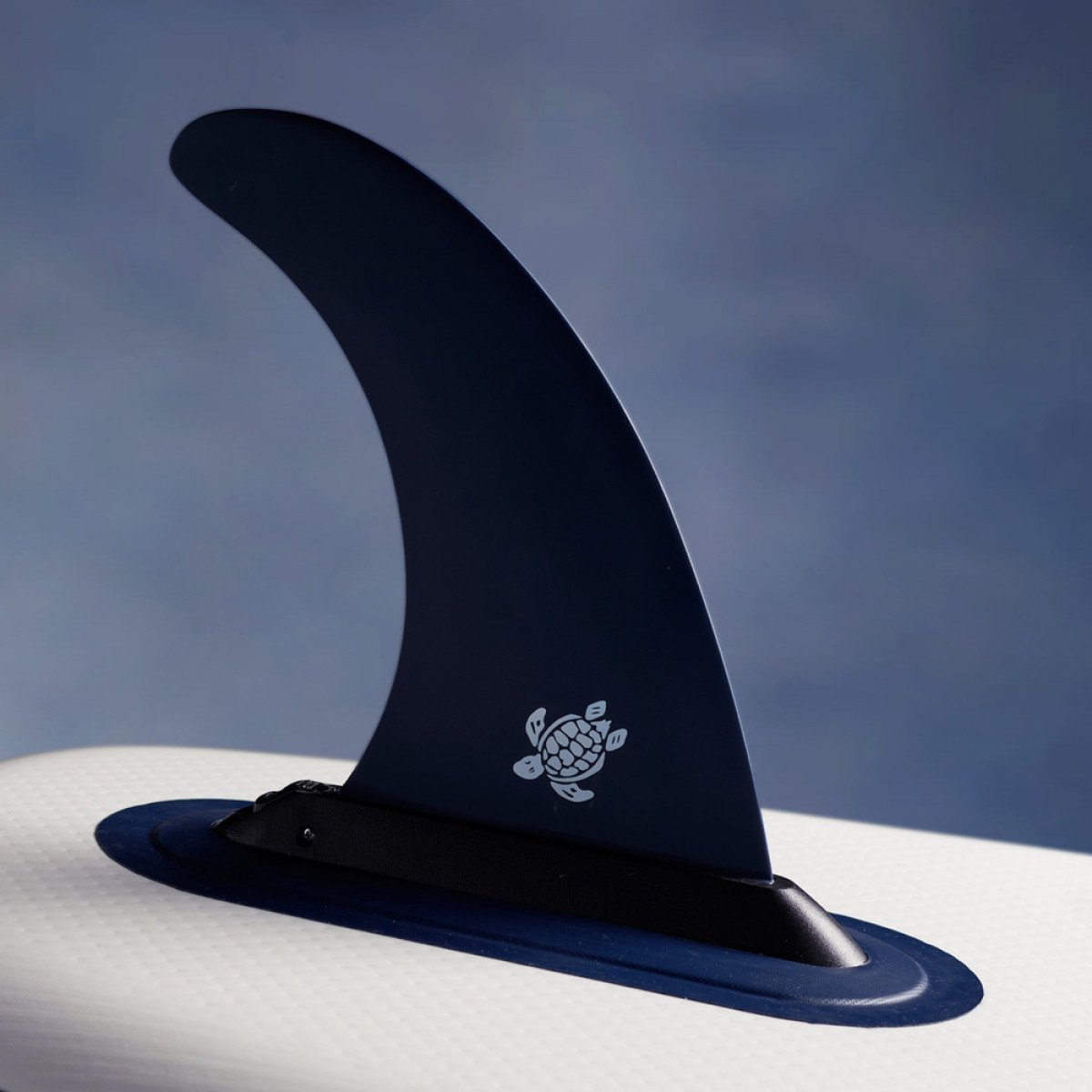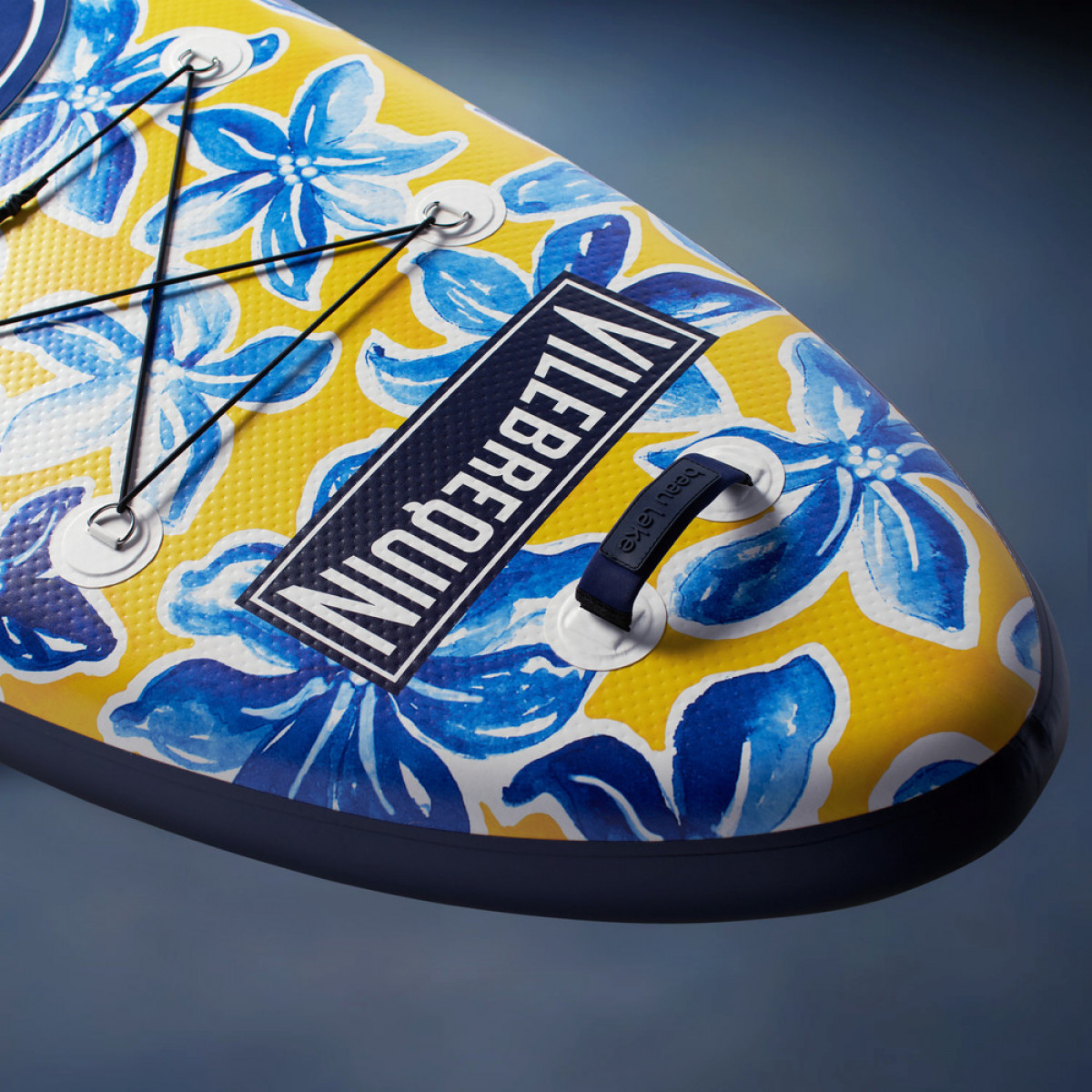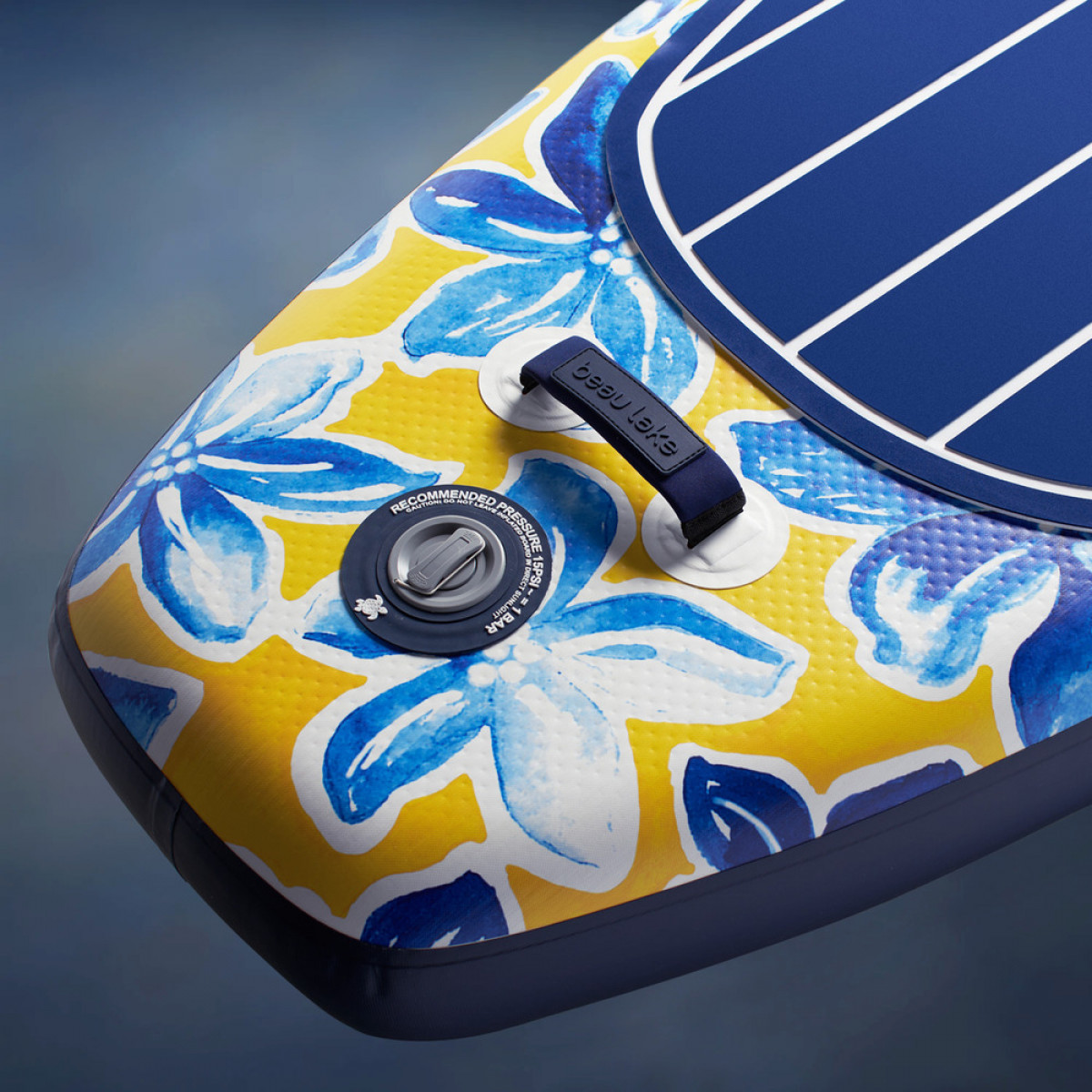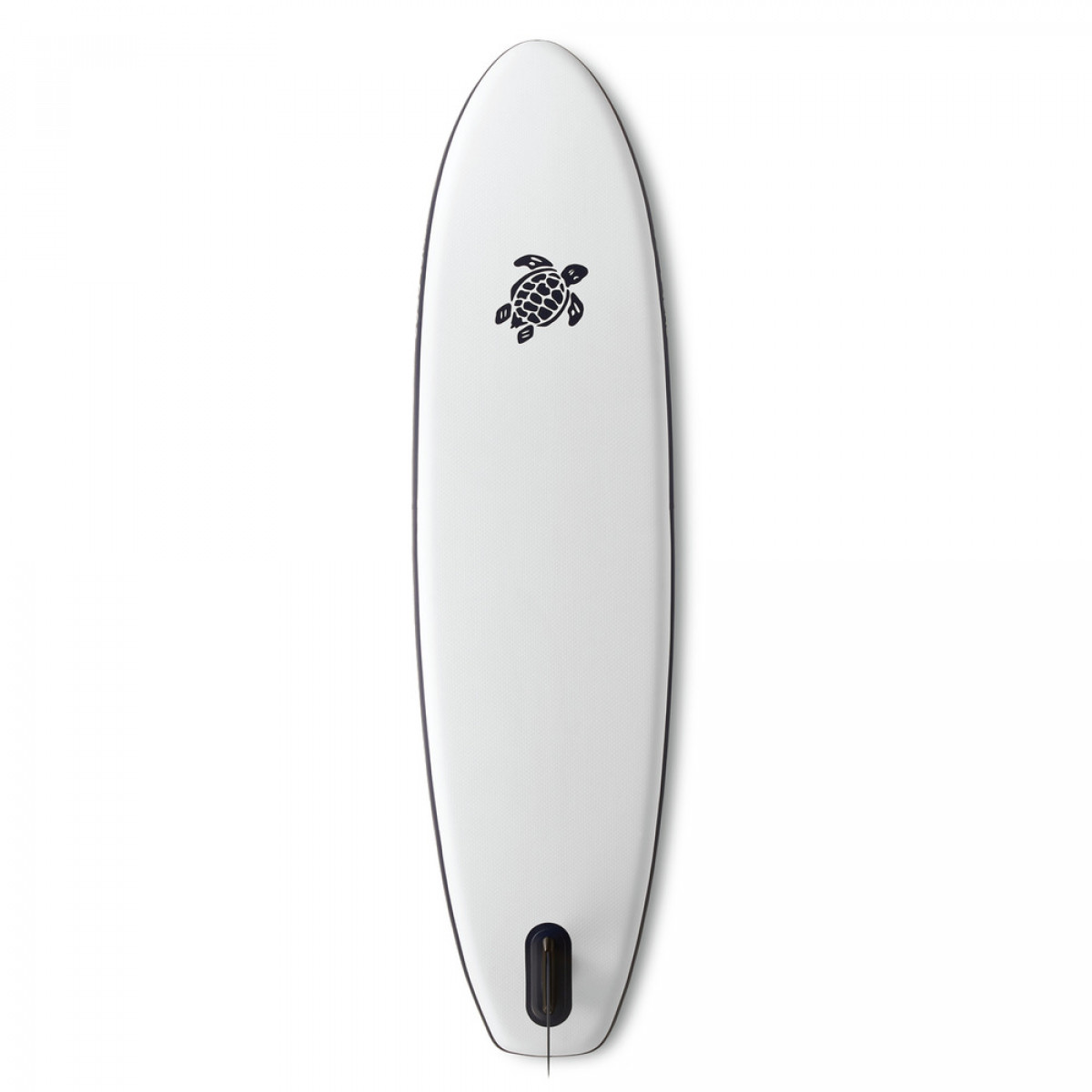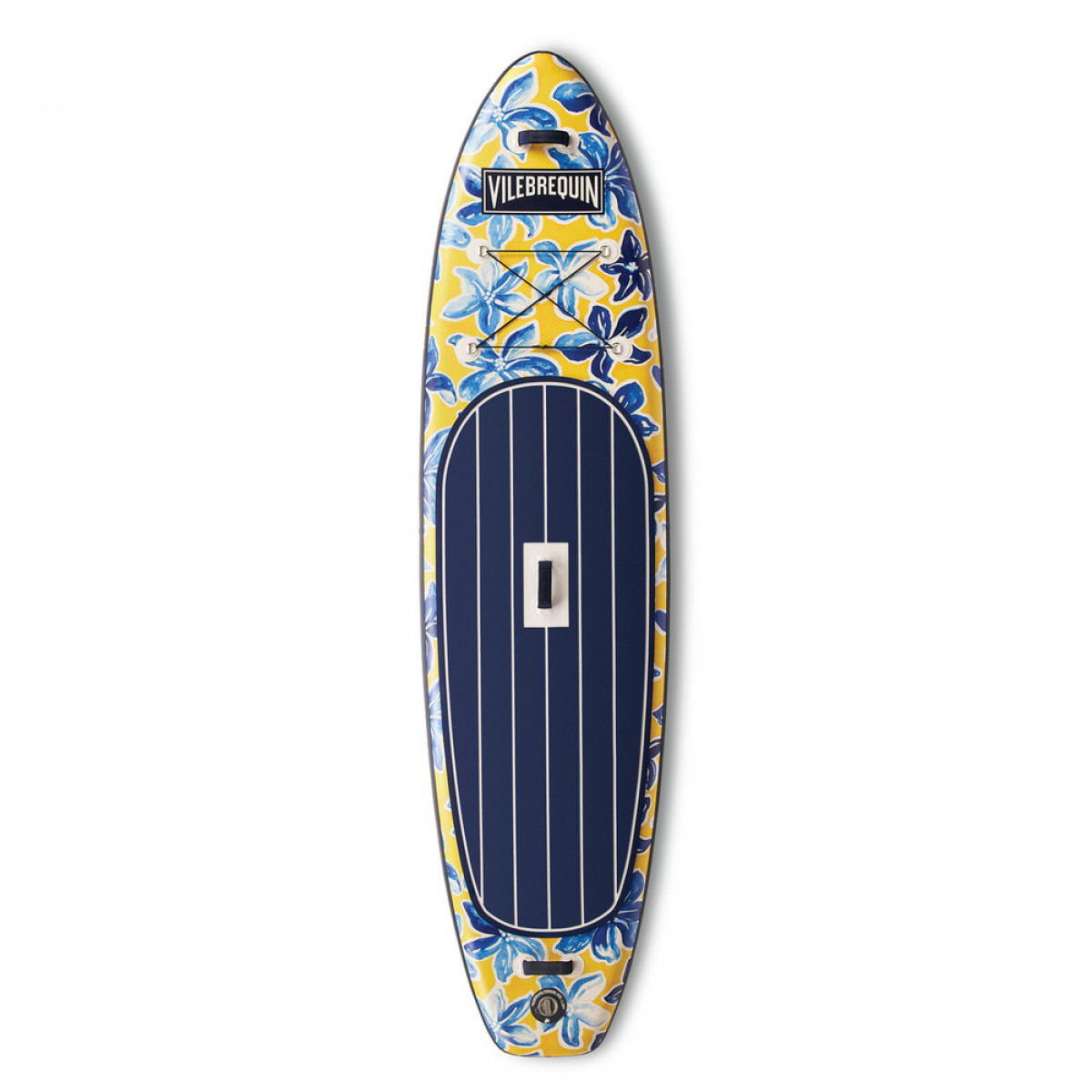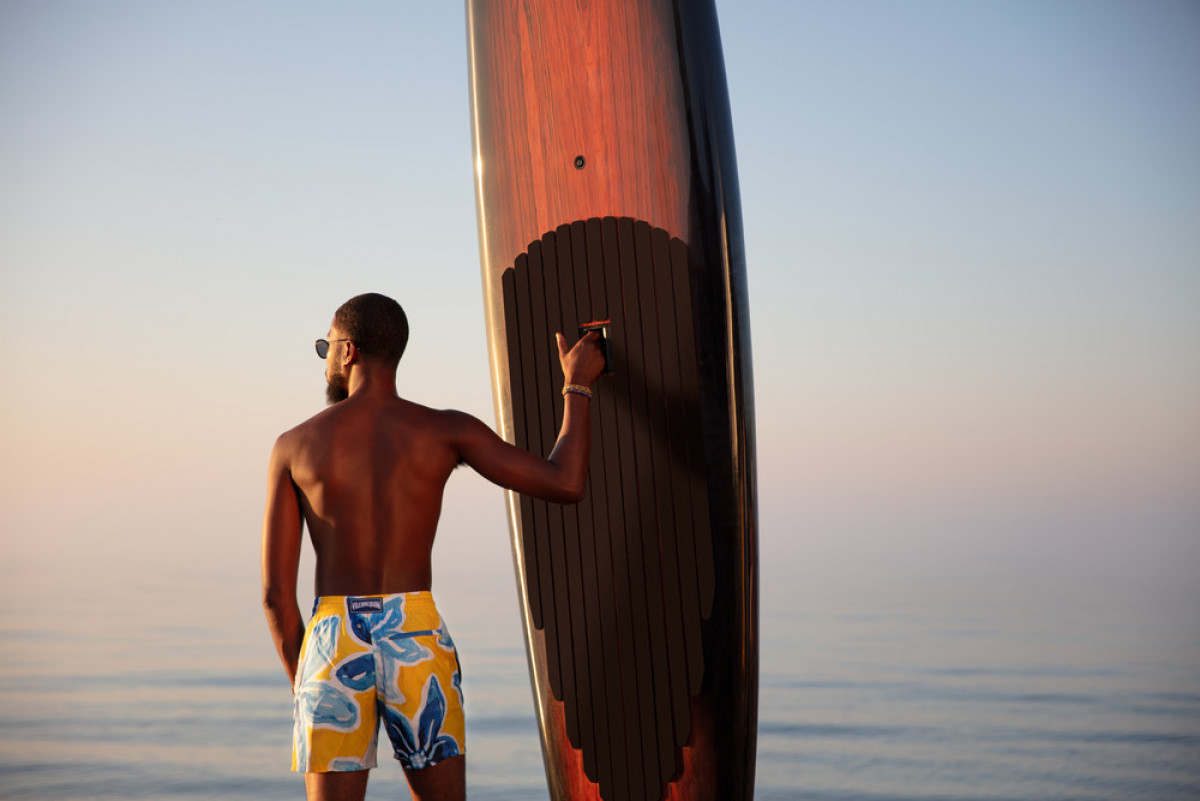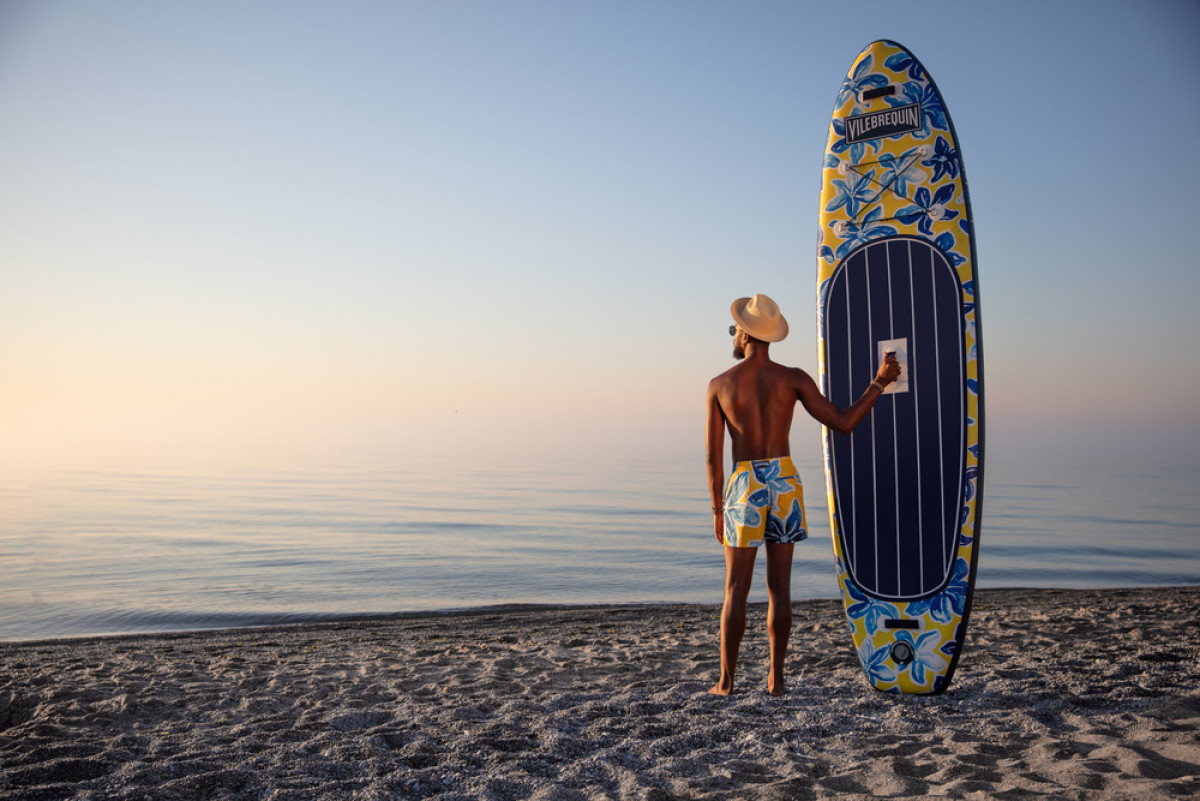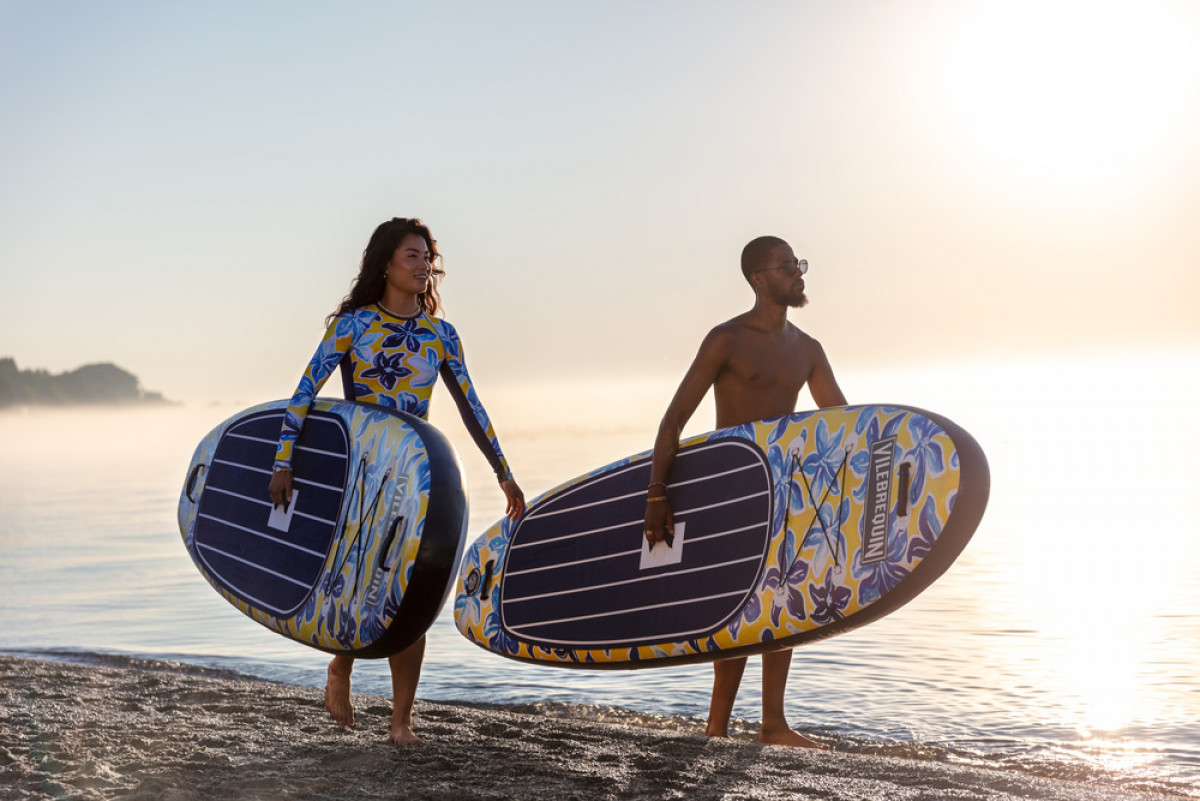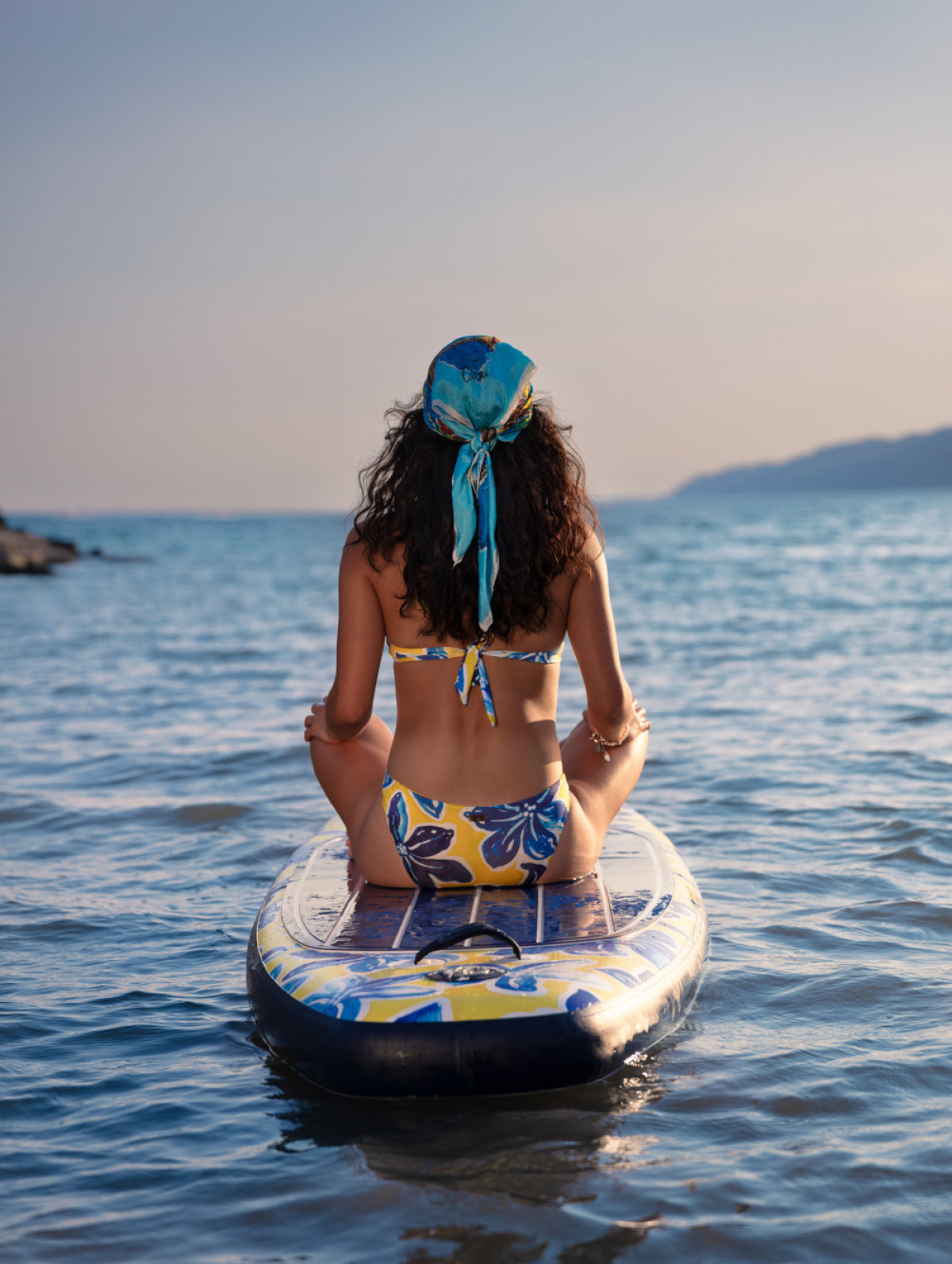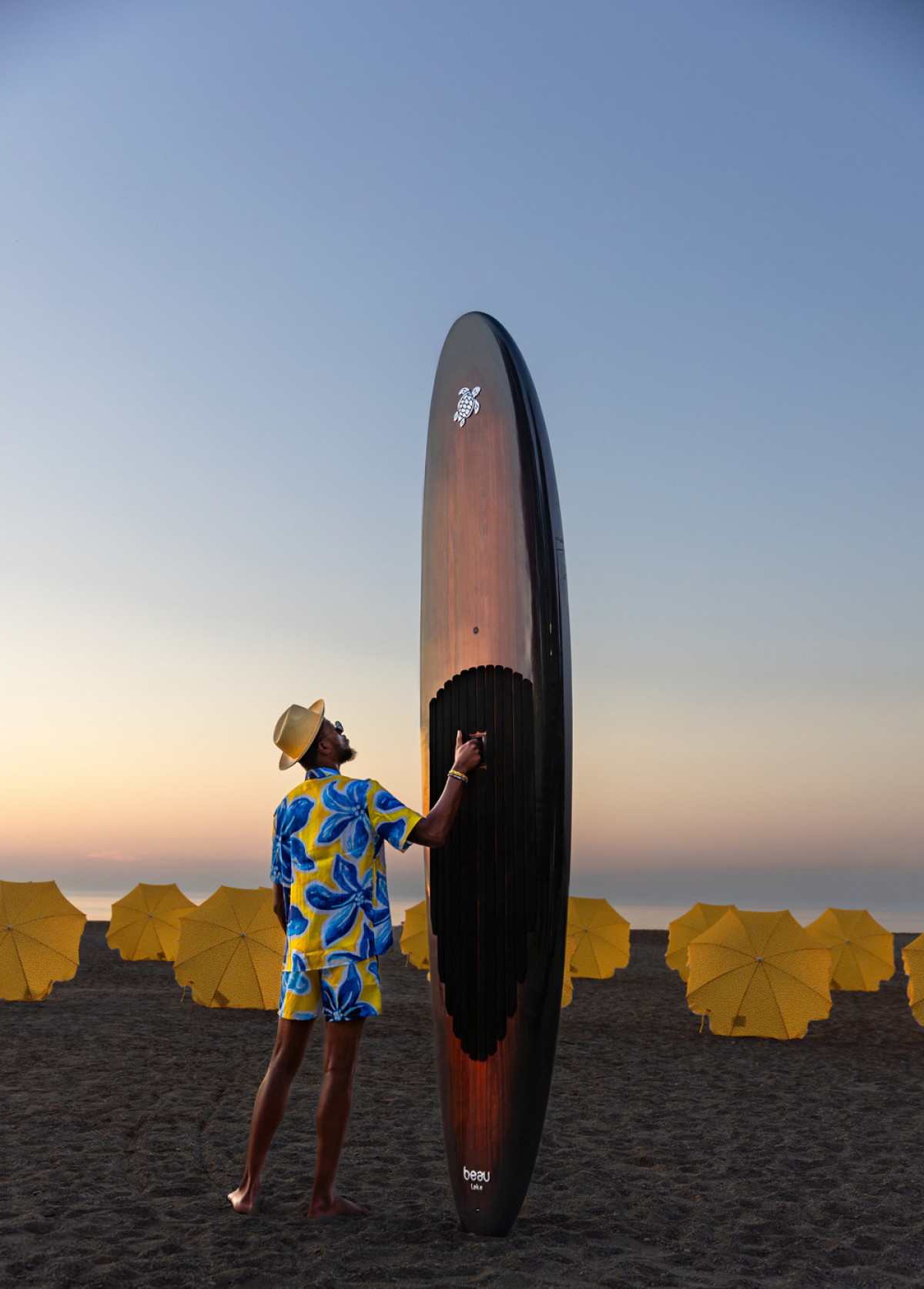 Availability
The limited-edition iSUP will be available for purchase from December 1, 2023, at select Vilebrequin and Beau Lake retail locations, as well as online at their respective websites. The rigid, stand-up paddleboard (SUP) will be limited to thirty (30) editions exclusively in Canada and the United States, and the inflatable (iSUP) model will be limited to the first one hundred (100) customers in North America and the Caribbean. Another one hundred (100) units will be available worldwide beginning SS24.