India is home to a variety of traditions and heritage with its plethora of unique products and traditional industries. We have so much to offer with our booming culture, that it can take someone by surprise. One of our distinct and essential traditions is the handloom industry which exhibits an undeniable charm of its own.
Did you know that India holds a stake in 95% of the handwoven fabrics in the world, with the richest history of weaving? It dates back to a budding 5,000 years ago!
Also Read | As featured walls make a comeback, here are some tips to keep in mind
We're the only country in the world that up until now creates its textiles from handloom weavers, due to the abundance of organic textiles and materials available to us, such as cotton, wool, and silk. The handloom industry dominates as the largest cottage industry in India. The number of handlooms across the country goes up to millions, all engaged in weaving natural fibres that bring out our traditional heritage and precious beauty, while also providing income and livelihood to millions of families.
This industry is so popular, that it would be hard to find a single village in the country that doesn't engage in this activity. Bypassing off these weaving skills from generation to generation, our country has been successful in preserving the essence of the technique and beauty of this traditional heritage.
Also Read | Kareena Kapoor Khan's new home in Bandra with European styled decor & wooden detailing
The rest of the world has lost all handloom processes to machinery, as well as any form of organic textile creating processes. Now synthetics and mill fabrics are dominating the market worldwide, losing the handmade essence that India still provides. No country in this world can compare to our organic fashion, with products like saris and cushions and what not! The handloom industry has so much importance here that we even observe August 7 as National Handloom day every year, which helped kaarigars spread awareness of the handloom heritage and made commoners aware of this rich tradition.
Though the question is, what is weaving? It's a handmade natural process of creating textiles by lacing together fabric threads, which in our language the threads are referred to as lana and bana. All villages, communities, and urban and rural areas of India have the most unique handloom processes with distinct patterns and bold colours that abide by our culture.
Also Read: Easy Guide To Choose A Color Palette For Your Space
Our handlooms are recognised for their excellent craftsmanship, magnificent distinct patterns, rich quality of materials, and colour combinations. They play a vital role in promoting Indian culture, and any occasion or festival is incomplete without them. With time there has been a distinct evolution in the weave and designs, but the integral roots remained the same, still rich in their exquisiteness. Indian weavers hold magnificent craftsmanship to integrate our faith, symbols, and culture to bring out an appealing dynamism to the textile. The use of distinct colours, patterns, weaves, and the art of handloom provides regions in the country with unique diversity, that can be recognised in the art form.
Here's how you can incorporate this beautiful tradition and restore our heritage in your home:
1. Incorporate stunning handcrafted fabrics in your bedroom in the form of duvets and statement sheets. You can also incorporate these fabrics into your headboard for some distinct design and change.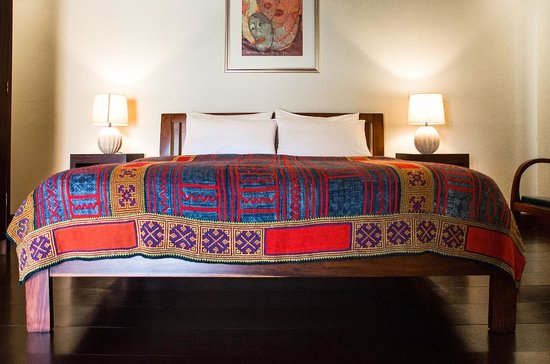 2. Printed cushion covers for your living room can bring a traditional sense of belonging and make your space look more intricate. You can also go for a single hand-woven couch, a handwoven rug, or handwoven tabletops to brighten up your living room space for a refreshing change of scenery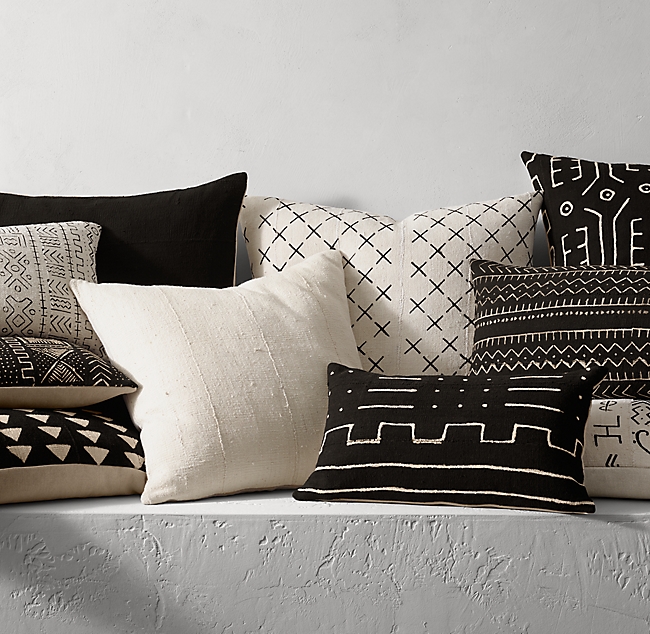 3. Handwoven fabric paintings are extremely popular, available in a variety of designs, they can add some distinct change to your space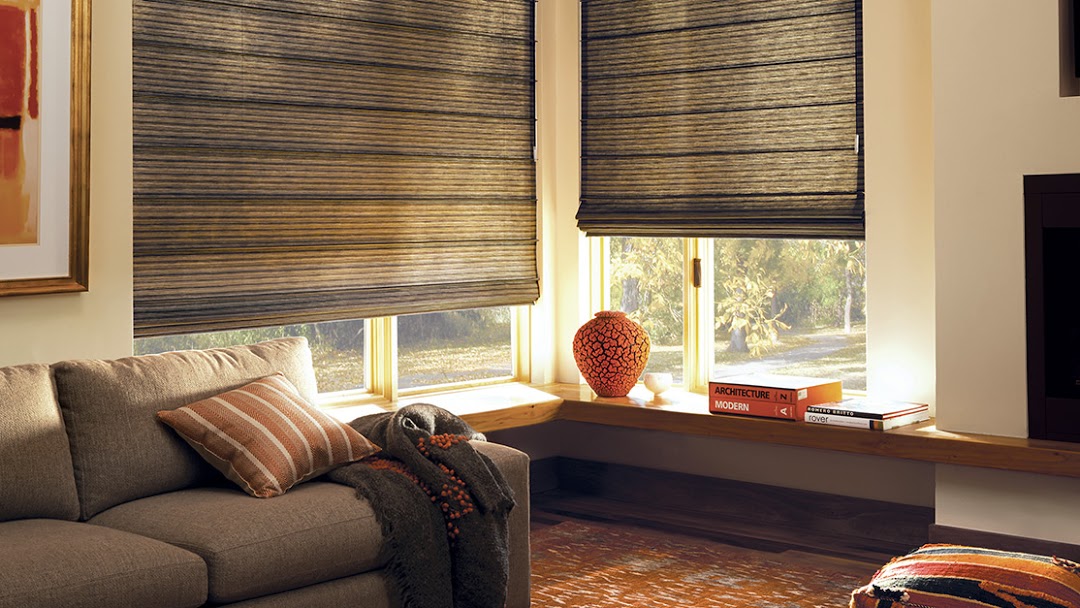 Handlooms tend to be colourful and bold and hence they should be incorporated while keeping in mind the balance of the textures and colours of the space. One statement piece in itself can be enough to bring harmony to your room while maintaining texture and contrast without a clash of colour and pattern. We highly recommend that you go and pick out this intricate design to incorporate into your home today! This rich essence of heritage is exactly what your home is missing.
Also Read | 5 Innovative ways to incorporate Japanese architectural elements in the Indian home decor