Do you want to decorate your home office space in a simple yet elegant style? Then this is the right place for you to get different ideas from. Ananya Bhattacharjee, popularly known as Interio Maata, shares some unique ideas to adorn your office space in simple ways. This video was made in a collaboration with Godrej Interio in 2020 as part of their Make Space for Wellness initiative. So, read on to know about the decoration ideas for your home office.
First, you need to get the best spot in your abode where you will set up your office. According to Ananya, the best corner for a home office is a place near to windows as you can utilise most of the daylight there.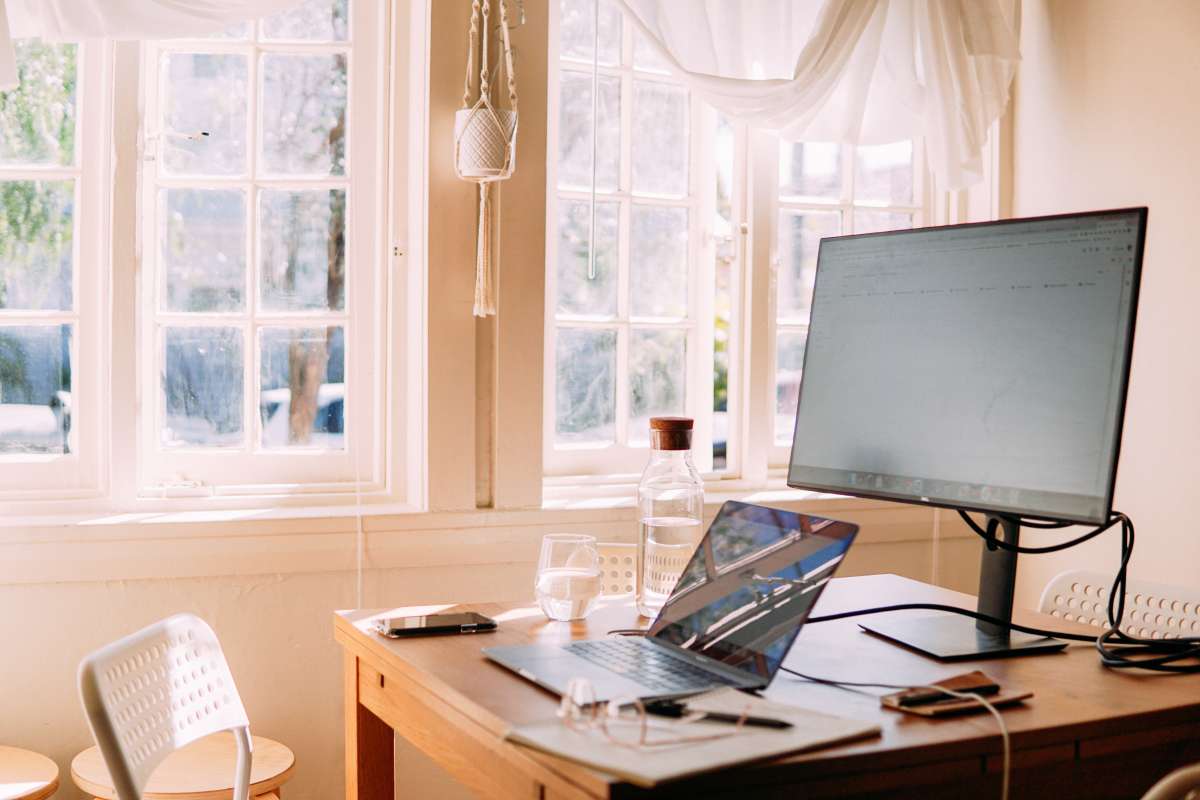 Next, you have to find the right table. Choose something with a minimal design that is lightweight and easy to carry. You can choose either a light or dark coloured table. For more options, you can visit Godrej Interio website and purchase your table from there as you will get several options for it.
You can also find the right chair from the website that has a good hand and back support.
You may also need some god storage options near your home office space to put all your important papers, files and documents. So, you can either buy a table with a good amount of storage space or just put a cane basket under your table to use it for storing important stuff.
Plants are very important for each and every corner of your abode and your home office is no exception. You can put any small plant of your choice on or beside your office table like money plants, succulents etc.
Then comes the decoration part. For a cosy feeling, you can put a rug or carpet under your table and also add some cool picture frames to the space. For some extra decoration, you can learn how to make a pin board using mesh jail and some fairy lights in this vide
Last but not least, you can add scented candles or diffusers to the space to make it smell pleasant. And don't forget to check Godrej Interio website for their huge collection of gorgeous home décor items.
Godrej Interio also offers a huge range of home décor and office décor items that can take your home office to the next level. Here is a quick video that explains how to create a perfect Work From Home space.