Interior design, Home Decor
From the Vault: Interior designer Maseera Lambe gives some unique tips to choose the perfect fabric for your abode
Be it upholstery or curtains, bedsheets, sofa, cushions, table covers, the fabric is one of the most important things to keep in mind while decorating your home. Do you agree? If not, you must read this article.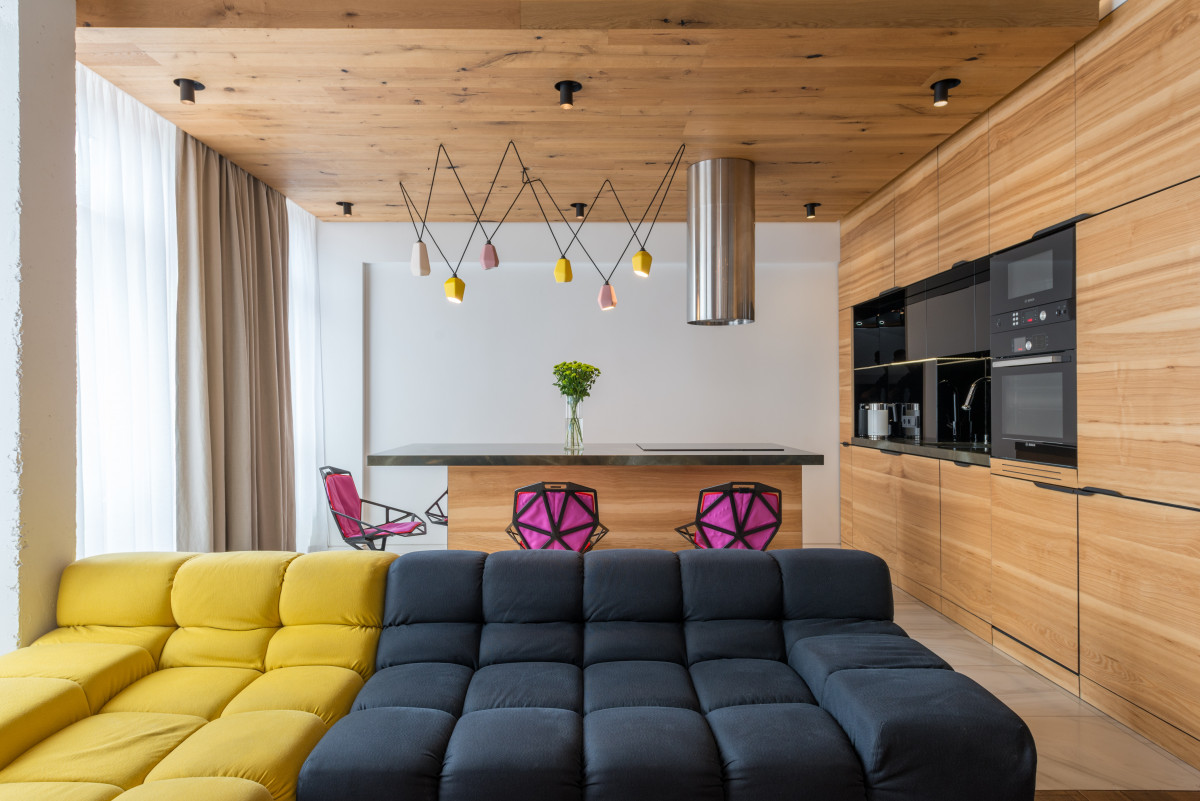 The fabric has to be fine and comfortable. But often we get confused with the quality of it and become unable to choose the right one. So, here's another video from the series of "From the Vault" where designer Maseera Lambe gives some unique tips to choose the right fabric for your upholstery and curtains.
First, choose the furniture and then ask yourself some questions- how durable do you want your fabric to be, would you be able to clean it up regularly etc. These questions will help you to find the perfect fabric as per your preferences.
Next thing to consider is the varieties of the fabric for the upholstery. There are several different types of fabrics. For example, polyester- if you are looking for a fabric that's easy to maintain, then polyester is your best option.
Then comes leather- it's highly durable and a unique choice for your upholstery. So, if you want to add some grandeur to your upholstery, then this is the right choice for you.
The next one is silk which has low density and one of the most popular options for sofas, curtains. So, if you are a minimalist, then silk fabric is perfect for your home décor.
Then comes the most comfortable fabric which is cotton. This fabric is natural which can easily absorb water. That's why cotton is best for bedsheets in kid's rooms and elder's rooms.
If you don't want to go for silk, then you can opt for the substitute of it which is rayon. It's diverse as fabric, soft and very comfortable to the skin. So, if you are looking for something soft and breathable, then rayon is your best bet.
Our next fabric is linen which is popular for its exceptional coolness and freshness. This fabric is best to opt for in dry weather with humidity like Mumbai.
If you want to add vibrancy, designs and a bit traditional touch to your abode, then brocade is your answer. It's made of silk which is best for pillows, cushions, table covers etc.
Are you looking to add some royal touch to your space, then velvet is your best bet. This fabric is soft and provides a luxurious look to your home. This is best for your upholstery.
Watch Maseera Lambe video below here
Features of the fabric
Next, Maseera talked about the features of the fabrics mentioned above:
If you are choosing lighter colours, then keep them solid and if you cannot clean the fabric regularly, then choose darker colours as they hide dirt
Next is texture. There are two types of textures- tactile and visual. Tactile texture showcases the quality of the surface and visual texture is created through artistic elements
Then you also need to keep in mind the patterns of the fabric. Fabric with floral patterns add a feminine touch to your rooms, chevron pattern gives a modern look to your space, geometric patterns are good for energising your home and animal prints are perfect to enhance solid colours.
Also Read: Eight Nature-Inspired home decor Ideas