When you have a room in your home that has many purposes, choosing décor can seem a complex and a tricky task to tackle especially when you are trying to maintain the luxurious aesthetics of your home. And if you are in this situation, then you will need to create a design that is flexible and versatile as the room itself while not compromising on the luxury of design.
An elegant room is typically full of subdued colour and carefully placed reflective surfaces with a pop of colour that gives a special character to the room. Don't be afraid to forgo typical classic furniture pieces in favour of a style that blends with the rest of your home. And as you do that, gracefully add colour, style and aesthetic to ensure your personality is visible the moment one walks into your home. Some important tips to take into consideration while maintaining the premium quality of your home.
Also Read | Karisma Kapoor's little tepee inspires us to make the same in our home to have some cosy time
Rugs and Carpets

Think of luxury and rugs and carpets will definitely make it to your list. Rugs and carpet add a certain level of splendour. The most important consideration in buying rugs, carpets and doormats is finding something that has a beating heart and is going to please you every time you look at it. To make a room feel larger, use a round rug on the floor.
Art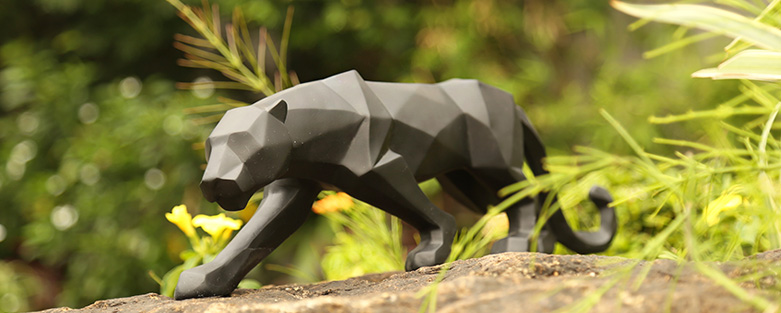 Nothing speaks expensive than a good painting on your wall from master painters such as S.H Raza, M.F Husain, Ram Kumar & F.N Souza. A great painting will bring a story to your home and so much character to the room that you need to design your space around your wall art and see the romance of the painting come alive. The look of luxury is subjective but the simplest way to provide your home a luxury look is by adding soft beautiful carpets which the place warmer and more inviting.
Furniture + Storage
Select furniture that doubles as storage and a media centre that can easily be closed to hide bulky or unsightly electronics such as game consoles. Next, select furniture that is comfortable enough for an afternoon nap, but elegant enough for hosting company. Be sure there is plenty of seating and, if possible, arrange all furniture so those seated in the living room will have a clear view of each other and the entertainment centre – if one exists.
Colour selection

Choose elements that are neither harsh nor extreme. If this is going to be the primary space for guests, avoid colours that are too severe or gender specific as these could alienate some of your guests. Primary colours and neutrals are always a safe bet.
Also Read | Karan Johar's 30 crores luxurious penthouse in Mumbai with plush interiors and expansive terrace
Lighter, brighter colours work best in when used sparingly. Having said that, I love to experiment with vibrant hues to complement your personality. My house is a classic example of that. So, don't be afraid to experiment.
The article has been contributed by Krsnaa Mehta (India Circus).
Image credit: India Circus