Your home is a space where you spend most of your free time. Hence it is essential that it is done up in the right way. Often flooring is an area which is tricky to do up, but with the help of a nice rug, you can completely transform a space.
When buying a rug, one of the most important factors is to pay attention to the size of the rug. Buy a rug according to the dimensions of a room. You do not want to have a rug which is ill-fitted in a room. For example, if the rug is going to be placed in a living room then it will be bigger in contrast to a rug placed in a bedroom. A rug needs to be a size which will complement the furniture and not overwhelm it.
Also Read | Montreal, Canada : New outdoor furniture section on degaspe.ca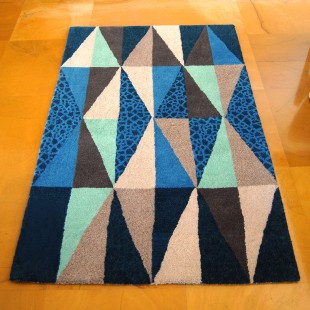 When placing a rug keep in mind how much the carpet will be walked across. If it is in an area where there is more danger of spills and stains then try to keep a darker carpet. Avoid placing a rug in the kitchen. Most rugs of any colour are not recommended for kitchen use.
Also Read: Easy Guide To Choose A Color Palette For Your Space
Rugs can also enhance the look and feel of a room. When choosing a rug, keep in mind the design and colour scheme of the room. You don't want to have a rug that is mismatched with the décor of the house.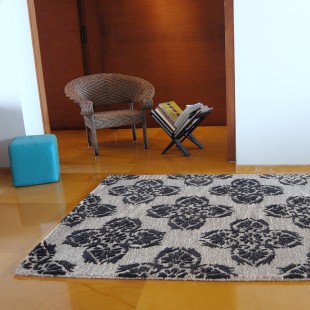 A good carpet can always add a touch of luxury and elegance to your home. The right coloured rug can also match your personality. If you are a casual person then a light or earth tone rug would probably suit you. On the other hand, if you are a more detailed oriented person then a slightly darker rug in shades of blue, blacks, whites and so on would be more your type. But then again, this also depends on personal taste.
Also Read: How to Design a Perfect Kitchen
Another way to do up your floors is by changing the texture. By using materials such as ceramic, vinyl, hardwood and so on, you can breathe life into your home. If you have a budget you can opt for a laminate which will give you the look of the material. Also, laminate flooring is scratch-resistant and easy to maintain or replace. When choosing a rug keep in mind the kind of flooring there is to avoid any visual clashes.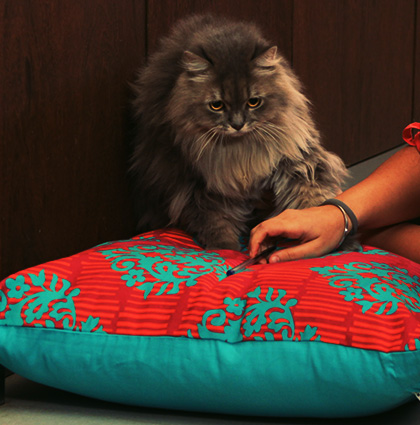 Floor accessories are also a good way of jazzing up the home. Use things such as floor cushions or bean bags and the room will get a nice and comfortable vibe. All in all, the right kind of rugs and flooring are necessary to add that touch of sophistication and elegance to your home. Rugs are definitely fun and a must-have.
Also Read: High End Office Interiors At New Delhi