Vaisakhi or Baisakhi is one of the most popular Hindu festival that marks the Hindu solar New Year. It's usually celebrated on 13 and 14 April which is the first day of the month Vaisakha. This is also a popular festival in the Sikh community and it's the Bengali New Year as well which is known as "Poila Boisakh". In the Sikh community, Vaisakhi marks the birth of the Sikh order.
Sharing sweets with each other, offering prayers to God, visiting temples are some of the essential parts of this celebration. Along with that, home décor plays a major role in Baisakhi when people like to adorn their abode and give a vibrant look to it.
So, here are some easy tips to make your home lively this Baisakhi-

Hang Drapes
Drapes are an easy way to add some pops of colours to your home effortlessly. So, hang some drapes of vibrant colours on your windows to bring a Baisakhi vibe to the abode. To take this decoration to another level, use yellow drapes.

Cushion and Table Colours
If you are not painting all the walls of your home, then just play with colours by changing your cushion, bed and table covers and opt for the bright ones to spruce up your space for the Vaisakhi celebration. Yellow, orange, pink, red etc. are some of the shades that will instantly add some welcoming vibe to your space.

Flowers
Flowers are an inseparable part of the Baisakhi celebration. So, put some flower vases with different patterns in different corners of your home. And fill them up with colourful flowers. For Vaisakhi, generally, people like to go with yellow and orange ones.

Rangoli
When it comes to any Hindu festival, then we cannot deny the importance of Rangoli. So, don't forget that part. Bring out your inner artist and start creating some catchy designs with rangoli colours. For trendy designs of Rangoli, you can also search on the internet. And most importantly, don't forget diyas to complement your Rangoli Art.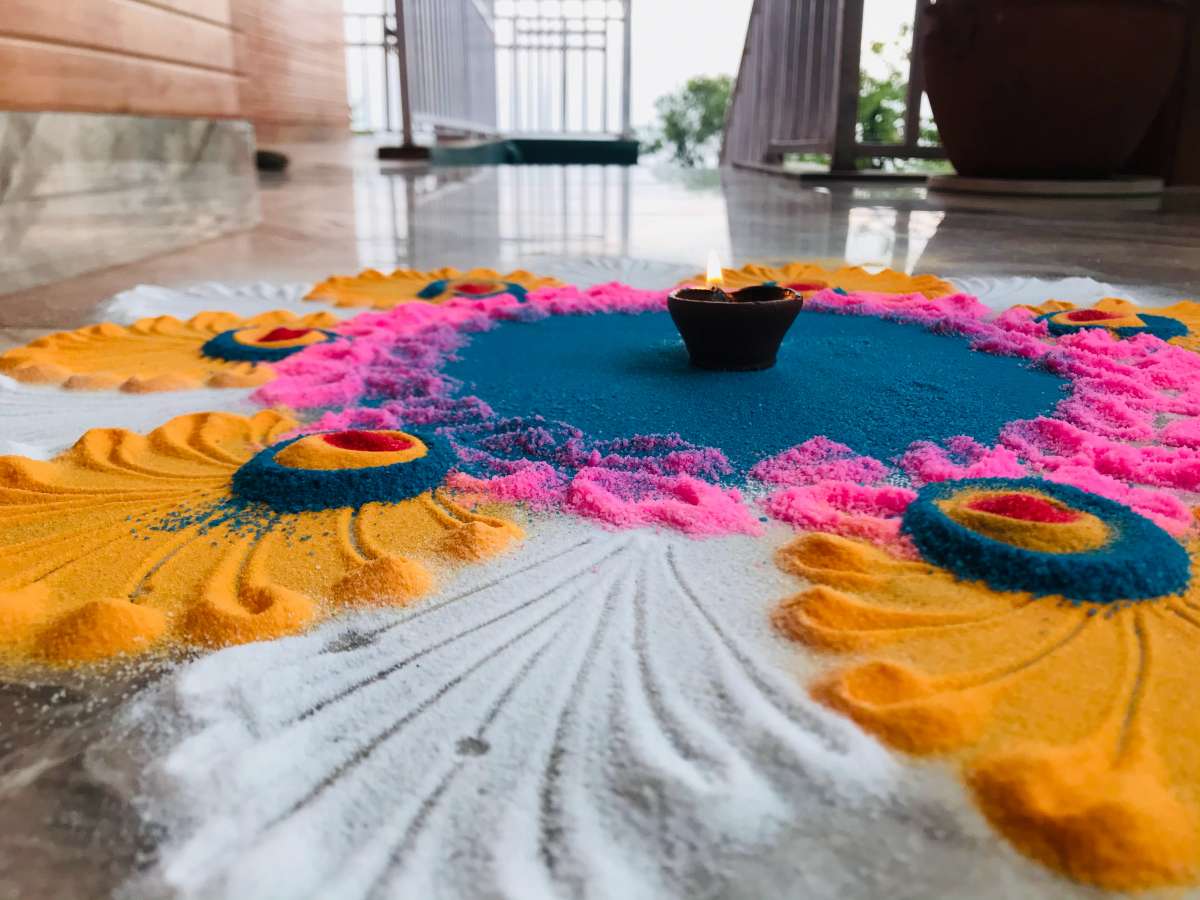 Lights
After flowers and rangoli, lights acquire the next position for Vaisakhi home décor. So, gather some beautiful fairy lights, lamps, lanterns and use them to brighten up your abode. You can do DIY with them as well to create a different object and make it an accent piece of Vaisakhi.

Also Read | Kareena Kapoor Khan's new home in Bandra with European styled decor & wooden detailing