The festival of lights is one of the most celebrated festivals worldwide. The preparation for these festivals takes full swing right from the beginning of the month. Traditionally, huge or humble, every Indian home has a ritual to white-wash their home and to get it clean as a whistle. Over the years, we have started to consider redecorating our homes. Closer to Diwali we often tend to renovate our homes as it is the start of another festive year and an ideal time to change things around.
Also Read: Easy Guide To Choose A Color Palette For Your Space
While we tend to look for colours and open Pinterest to look for design inspiration, too much information can sometimes perplex you. So as the season starts leaning towards winter with more get-togethers, here are 5 ways you can adapt the spirit of the festive season into your homes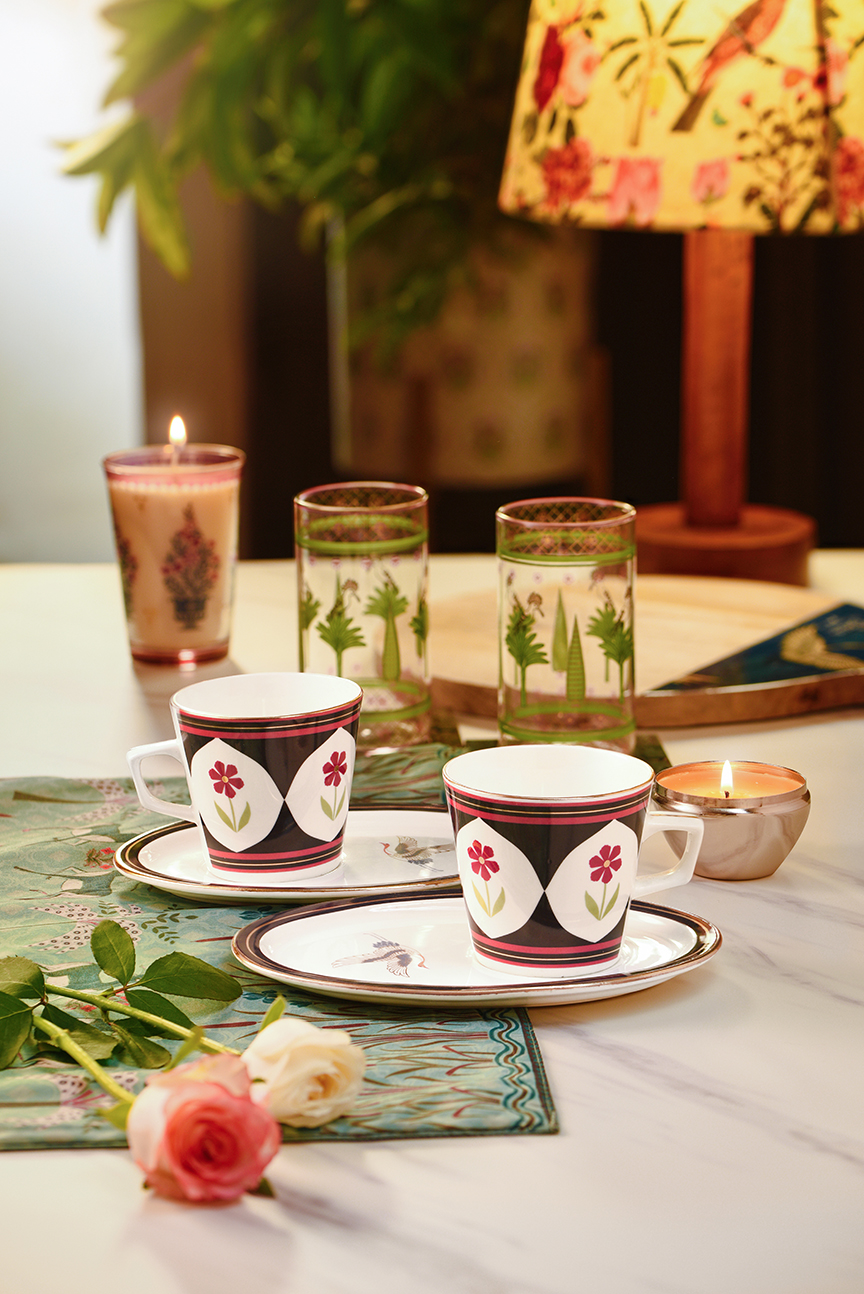 Channel the bohemian spirit within you
Let your free-spirited soul take over your design aesthetics by involving more organic elements and nature in your homes. The Boho style is for those who want their abode to be full of life, culture and peculiar items from across the globe. There are no rules when it comes to incorporating the Bohemian style.
Warm earthy colours with hints of flashy metallics and jewel tones are popular choices to work with. As the opposite of minimal, modern, and sleek, Boho design embraces a "more is more" philosophy. The key is to mix and match. Key elements and motifs inspired by nature contrasting the contemporaries like damasks or chevrons are often seen in designs.
Also Read | 4 ways to style your interior spaces with copper
The Chevron Blend Satin Cushion Covers are exactly the fit for any bedroom or couch decorated in boho style.
Play the harmonium of transition and tradition
The transitional style leans towards contemporary designs. The look is more relaxed and cool. While the colours and styles used in traditional designs are more intense and saturated. A harmonious balance of both these designs can create magic in your homes. Use bright-coloured wallpapers on your walls just like the Grey Floral Galore Wallpaper by India Circus. While you can keep the furniture of your home more subtle and the upholstery like the rugs and other other elements filled with colours and motifs.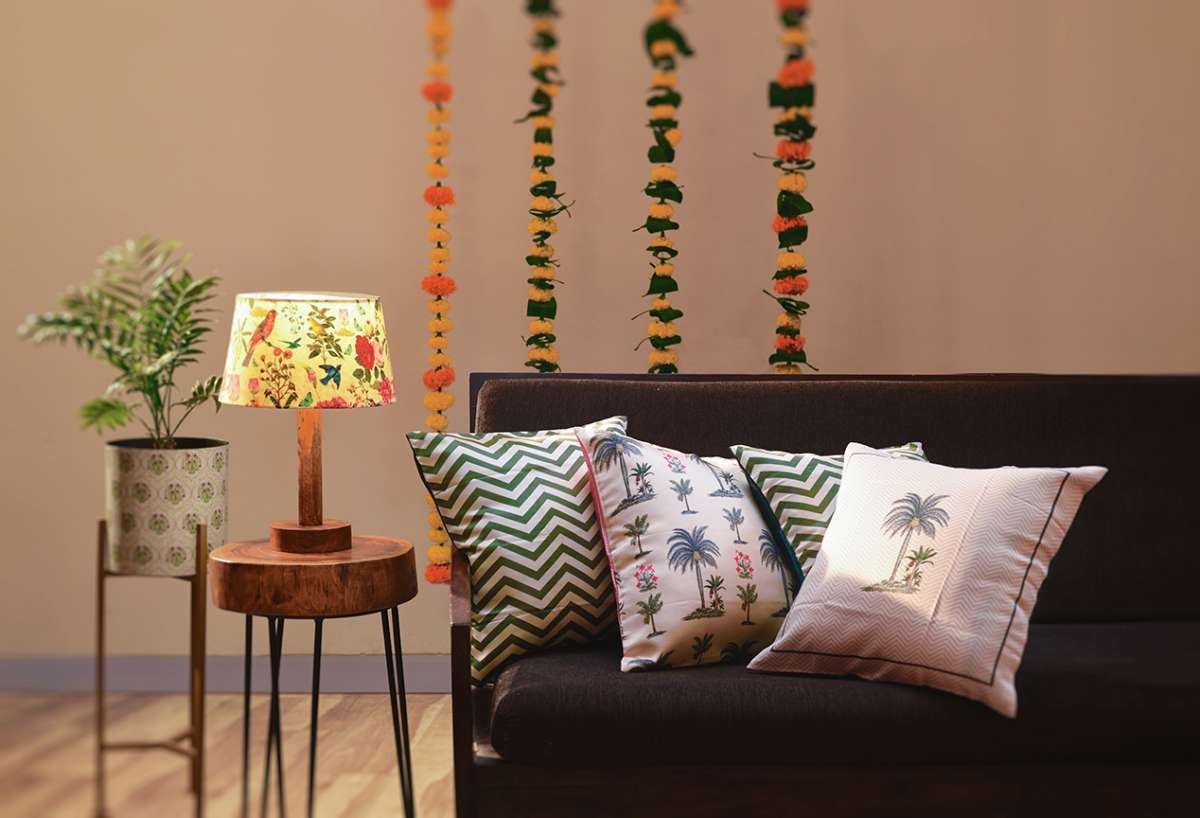 Bring the outdoors, indoors
Keeping the decor rustic and on the edge is a classic trend these days. Using natural materials, tropical motifs and earthy colours is the way forward for this style. Creating a green wall and adding planters for your house plants is a quick way to add a fresh outdoorsy feel to your home. Adding floral decor elements like wall art and wall plates portraying birds and flowers can make a difference.
Also Read: Easy Guide To Choose A Color Palette For Your Space
Let the soft rays of sunlight gently kiss your abode. Use long and light-coloured curtains to your windows for such an effect. Last but not least the old bones. Yes, the furniture of the home can include wooden benches and seatings made of 'Sheesham' or any good wood. This will enhance the look of your space in no time.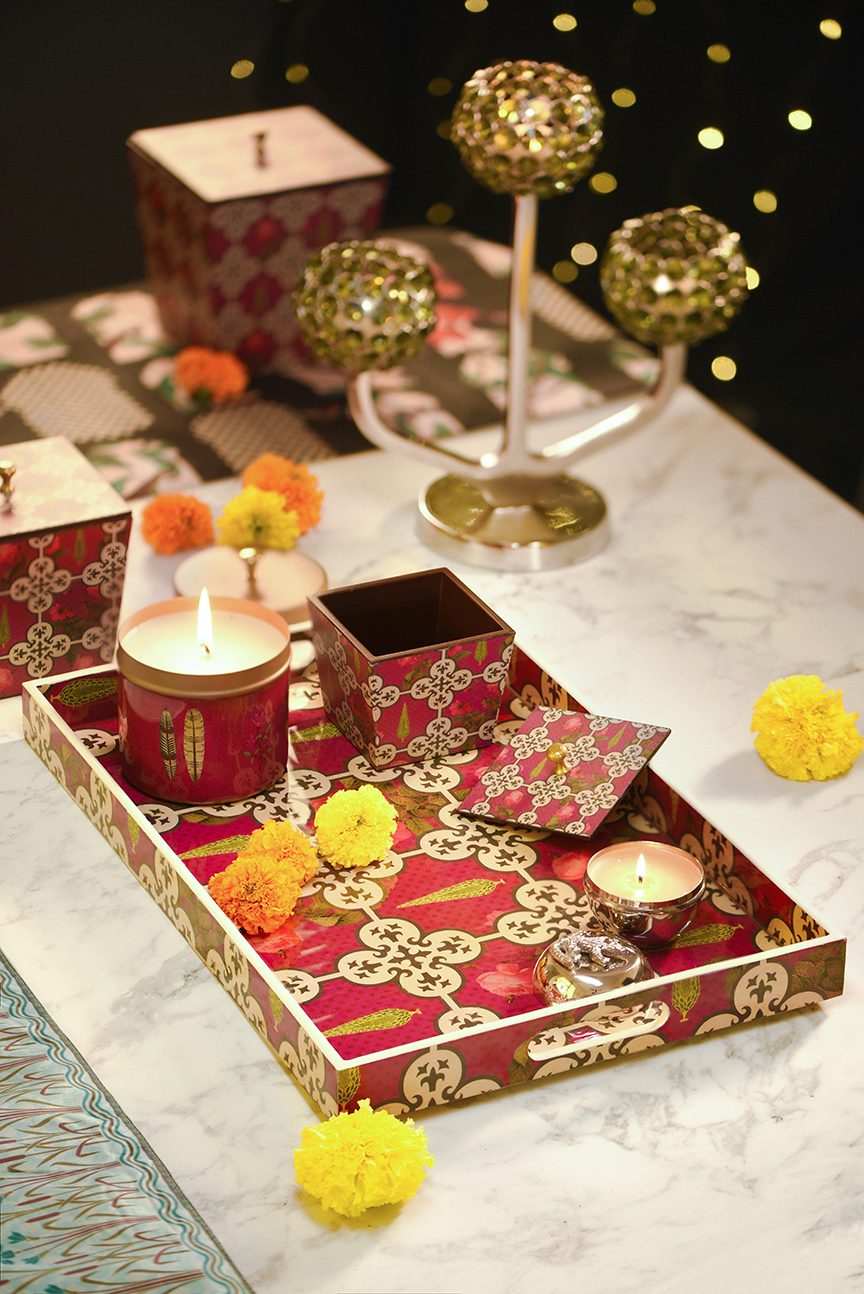 Let the season show its colours
This is the season for bright colours and extravagant motifs and these are blessed to be a classic. This means these colours and motifs will look and stay elegant for eternity. Burnt orange, dusty pink, caramel red, mustard, etc. are the colours of the season. Let these colours rule your walls and upholstery. Colours are classic mood uplifters and these are just what you would need on a dreary and overcast day.
Not only the colours of the walls but also the motifs would add much-needed oomph to your decor. The motifs of the season are inspired by nature. The birds, the flowers and the wilting leaves are beautiful amalgamations of the seasons' offerings.
Also Read | Visioarq wins Architizer 2022 Architecture + Wood