Seasons are more than just changes in weather, they come as a great opportunity to mix up the style and ambiance of your home. With the monsoon season upon us, homes can tend to look dull and dreary. However, it is the perfect time to revamp your space in smart ways to suit the season. A great way to combat the dullness is by playing with textures in hues of warm and nature-inspired colors.
Here are a few tips to transform your home interiors into a vibrant space that is best suited to enjoy the indoors during the rains.

Make Effortless Maintenance Home Décor Choices
Product: Anti-fingerprint Surfaces from Greenlam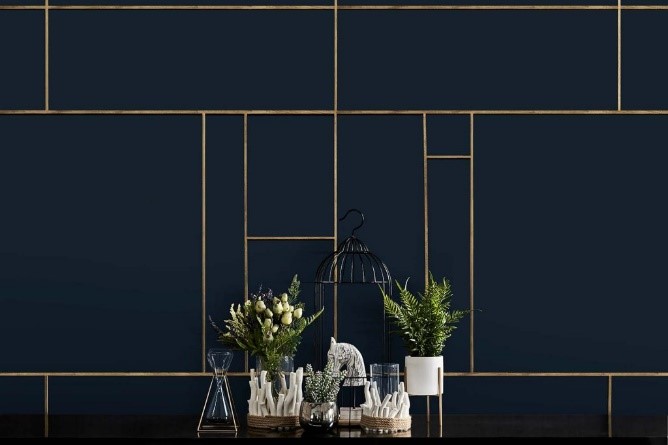 While colors might be the quickest way to brighten up your home, maintaining the finish is just as important. Add products that are easy to clean and give a matt effect to your interiors. We suggest Greenlam Anti-fingerprint laminates & compacts, which are the finest ultra-matt surfaces with distinguishing Anti-Fingerprint features. Inspired by timeless beauty these surfaces look elegant as ever leaving a vivid mark on their admirers all the while keeping them spotless.

The laminates and compacts are anti-bacterial, anti-virus, almost zero reflection surface, hydro, mould, and scratch-resistant too, making for effortless maintenance, making it a perfect choice for the monsoon season. These are also equipped with dimensional stability and non-toxic emissions for safe and hygienic space.
Protect your Exteriors and let them shine!
Product- Greenlam Exterior Clads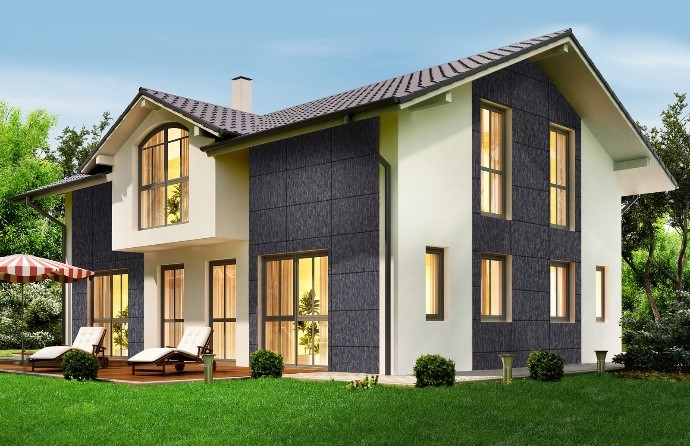 When we talk about home appeal, the relevance of exterior décor is equivalent to the interior. With exteriors being mostly exposed to harsh weather during monsoons, picking an option to highlight and maintain your exterior is not as easy as you might think. One should always keep interiors in mind to decide on the exterior look and finish. It should be chosen wisely amongst the options which should provide both beauty and durability.
Greenlam Clads provides the perfect combination of looks, durability, and features. The wide variety of exterior compact laminates including the rock brown color, combined with fine detailing can uplift your house from a boring vintage to a modern contemporary household. We suggest considering a woodgrain design by Greenlam Exterior Clads collection from the house of Greenlam Industries which come in an array of patterns such as the Cementrio and Eldorado.

These façade panels also come with a multitude of excellent features such as energy efficiency, fire retardancy, anti-graffiti properties, chemical, moisture, and corrosion resistance along with an unmatched aesthetic appearance to your property. For life-long dependency in any season, these panels come with a 12-year warranty and are equipped with anti-bacterial, anti-fungal properties, and are also resistant to acid rains.
Contributed by: Parul Mittal, Director Greenlam Industries Ltd.