The pandemic has led everyone to find a new equilibrium. The world that we knew and our lifestyle has suddenly changed be it entrepreneurs, professionals or homemakers. Education has changed dramatically; it is no different for Kids and Teachers too. The rise of e-learning has led teachers to adapt to digital classrooms. Teachers who have been used to traditional smart boards and open lecture rooms have to make way for new technology. Teachers need to adapt to new methods find solutions for new challenges.
Also Read: Godrej Locks introduces contactless range of products
Teachers have had to hastily set-up a workstation at home. Now that the lockdown continues to extend, one may realize the pain points and drawbacks of bringing homework. Here is a little guide for teachers to create that equilibrium by creating their classroom set up at home and boost your productivity.
Turn your Drawing Room into Your Staffroom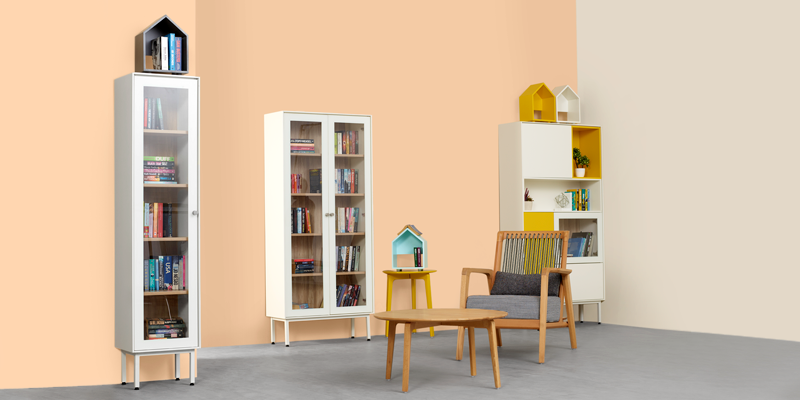 The blurring lines between our personal and professional spaces can be stressful. In a scenario like this, adaptive furniture can take care of your needs – whether it is teaching through umpteen video classes or sending out a quick email to your student groups. You can create a peaceful and comfortable work environment with the Dwell Ecosystem (INR 232,793, from Script by Godrej & Boyce). With its bold contemporary style and devilish charm, the Dwell Ecosystem is a treat for the professors who wish to engage in research, writing and class planning. The single and double door display cabinets with transparent doors display your hardcovers and binders in style.
An Essential Library in the Living Room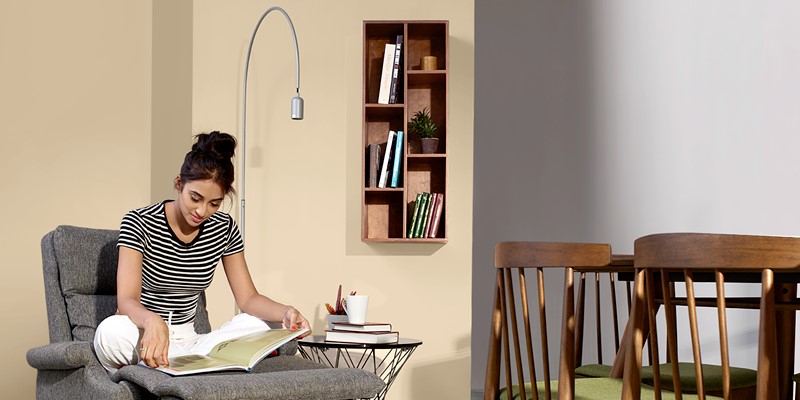 With everyone at home, all around the clock, it gets hard to fix your peaceful corner at one spot. If you assignments and papers, piled up on your desk, the Accord Book Case (INR 21,180 from Script by Godrej & Boyce) helps you de-clutter and organize. In addition to your stack of class assignments and binders, you can even arrange your favourite reads and prized artefacts to display.
Also Read: Nuance Studio Presents the Functional Monolith Series of Washbasins
Adding plants and paintings around the case will complete your library. Spruce it up with some potted plants and miniature decorations and give your reading space a great new look.
A Go-to Sofa Chair for Peaceful Paper Grading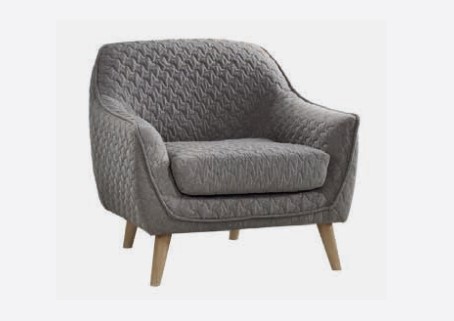 The number one hurdle in working from home is the chance of regular backaches, and discomfort due to the stiff posture maintenance for long hours. If you are tired of sitting all day at your study, the Rhythm Sofa (INR 49,350, from Script by Godrej & Boyce) is the best solution to give you a breather. Its 3D woven fabric adds a unique touch to the upholstery offers an elegant yet gentle reminder to take it easy sometimes and calls for you to take a break. This chair helps you have one less worry as you work through assignment corrections and respond to student doubts every day.
Also Read: MADS Creations unveils a bespoke dining space
Enjoy the freedom to set up a comfortable teaching corner in any part of your house and ease through the lectures, assignment reviews or staff meetings without hindrance.
Get, set, décor, today!