Apart from working on different Indian projects, he has also lent his expertise on other projects throughout Asia focusing on workplace strategy, data analytics and culture transformation etc. So, check out the video below to know what Shravan has to share with us.
According to Shravan Bendapudi, the workplace is mainly designed for the employees, so they should be prioritised first. And then he talked about the moment when a client approaches them for a workplace project. Shravan said, nowadays, people are more into talking about how employees should feel walking into the office floor while introducing their plan to the designers.
Also Read | How is the WFH trend changing home furniture and design trends?
They don't like to talk about the patterns, fixtures, lights etc. while meeting the designers for a project. They give them the idea of how they should feel on the office floor and designers work accordingly.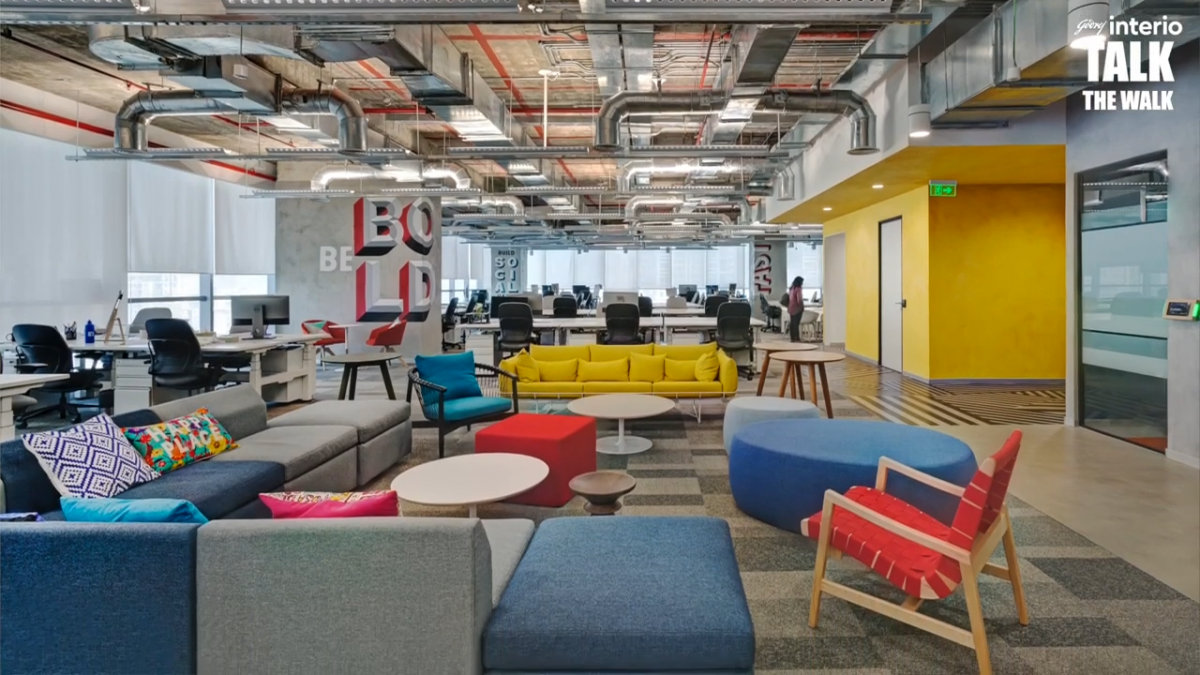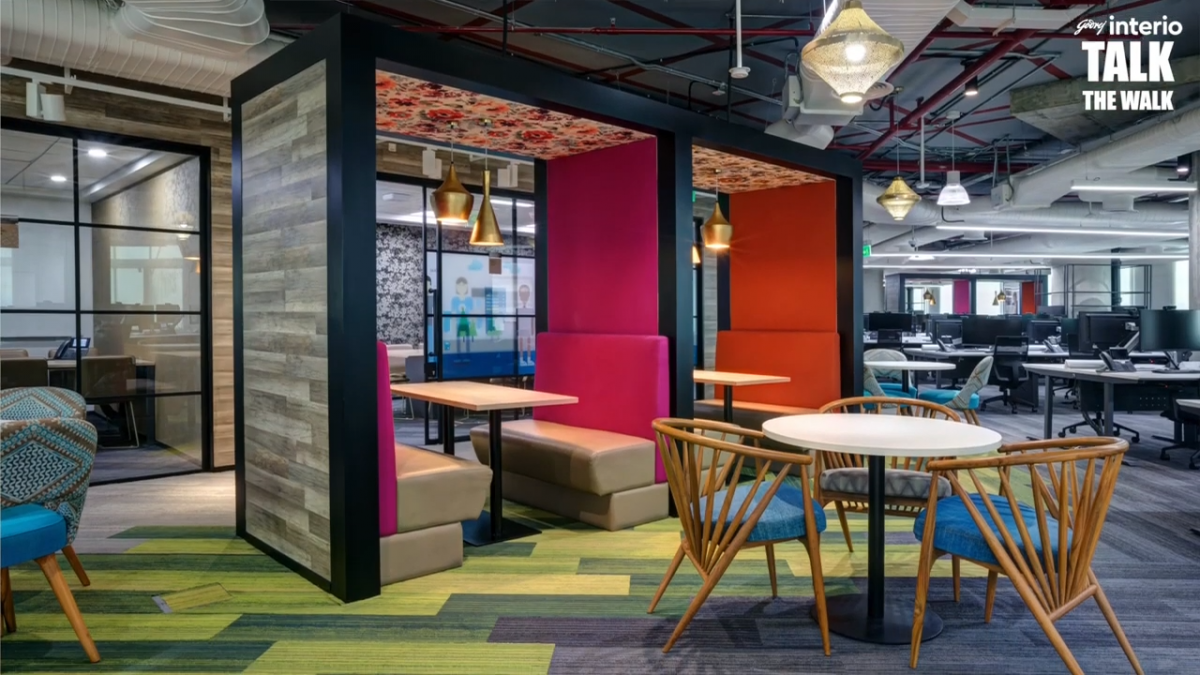 And this concept should be in Indian workplace projects as well, but that is for a different reason, according to Bendapudi. He thinks that currently most of the service industries have backend works and not that much in front ends. So, they don't have many visitors from outside to visit their gorgeous reception. Rather, they have more employees for all the backend works who would go to one place from the other in the entire office area. So, the focus should be everywhere from the lobby to the meeting room and not only on the reception.
Also Read | Easy Guide To Choose A Color Palette For Your Space
Then he shares his viewpoint on having a meeting or conversation with their client about a project. And he thinks it is not only necessary but it makes the work quite smooth and easy. Clients want their project to be as their expectation, and the agencies get a clear picture of that idea through this conversation. So, walking the talk is really helpful.
Shravan then shares one such example. It was one of his projects in Hyderabad for 5000 people. It was a farmer company to give support service to the employees. And they are coming from the back. So, the designers had to revamp both the back and front portions to give the employees completely a new experience.
Also Read | Take a glance of Parineeti Chopra's home to get some pristine views of the Arabian sea and more
There are lots of cool working places currently, but most of them mean nothing to the employees who are actually working in it. So, what does Bendapudi think about it? According to him, most of the people are aware of different styles, designs and themes to adorn their workplace, but they don't understand their actual meaning and purposes. So, their focus should be on the meaning first before deciding the design.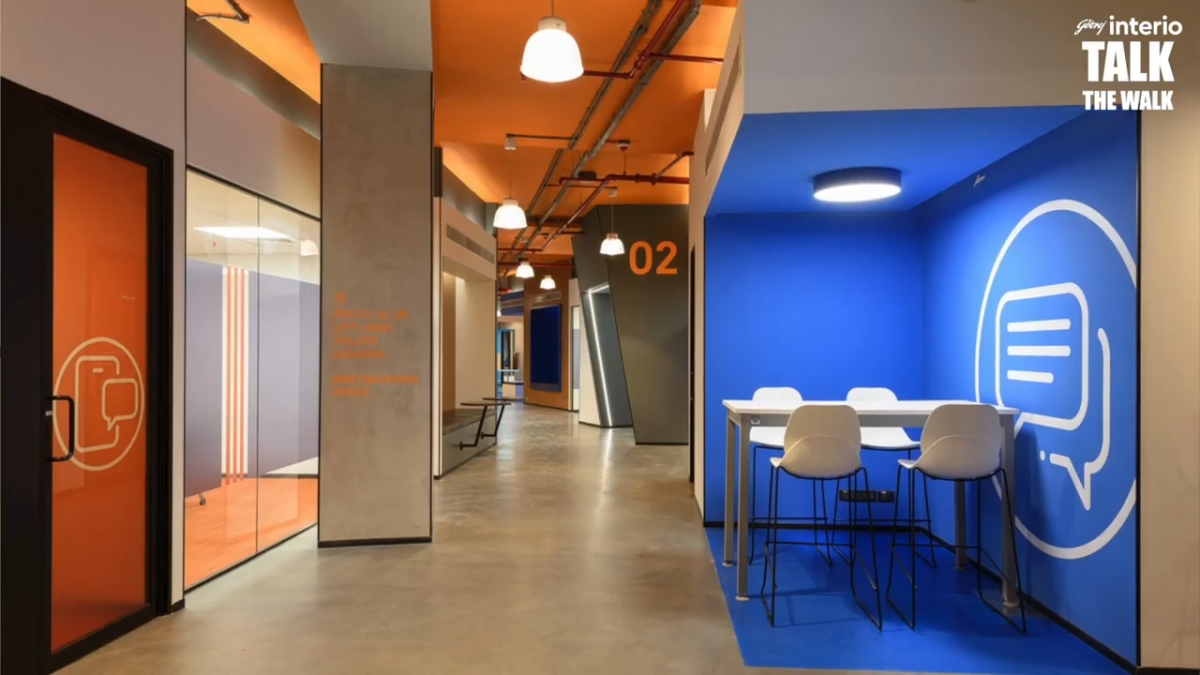 Then Shravan was asked to simplify the concept of activity-based working. And he said that it is actually creating small neighbourhoods in one office space. Employees are not assigned to a work desk, rather they are given a single neighbourhood and told to do their work accordingly using different corners of it. It's like doing different jobs in different corners as family members do.
Also Read | State to state sizes and aesthetics of furniture changes: Kirit Joshi
Lastly, he talked about designing human behaviour. It is connecting to the employees through your design. You first visualise your idea and then make it happen in real. So, people should feel connected to it. Designers should make everything easy to use for the users.