Given the current climate of Covid and the aftermath of this pandemic, it is only an obvious indication of a change in procurement patterns for the Indian design landscape.
Previously, furniture, lights, technology, building materials, etc, were all flown in from various parts of the world. Today however, due to clear restrictions in people and cargo, as well as the focus moving away from spending foolishly to spending conservatively. From designing lavish primary homes to more maintenance free second homes. From an unabashed display of wealth, to a more sober and subdued sophistication, the entire philosophy of clients and designers alike is undergoing a transformation. Whether this is a short term or long term effect is yet to be seen, however the consumption patterns - being more aware, sustainable and focussed on buying local vs importing will be here to stay, in my opinion.
People in general are becoming more sensitised to the environment and their consumption behaviours. As a result, slow buying, slow living is coming into play. What can we get locally, quickly from vendors nearby- clients ask more often now.
At Studio Wodehouse - we're even going to the extent of going hyperlocal. Looking at discovering vendors and products that are available in a close proximity of the project location. This essentially gives each project regardless of their location a unique flavour and local touch. Why look outside when you have a plethora of options in your backyard?
I think this will hopefully push the larger goal of revival of local arts and craftsmanship as young Indians take a step back, slow down and appreciate the richness of our own heritage.
For instance, this is one of our projects which is an example of using local craftsmanship to design the interiors of a holiday home in Goa.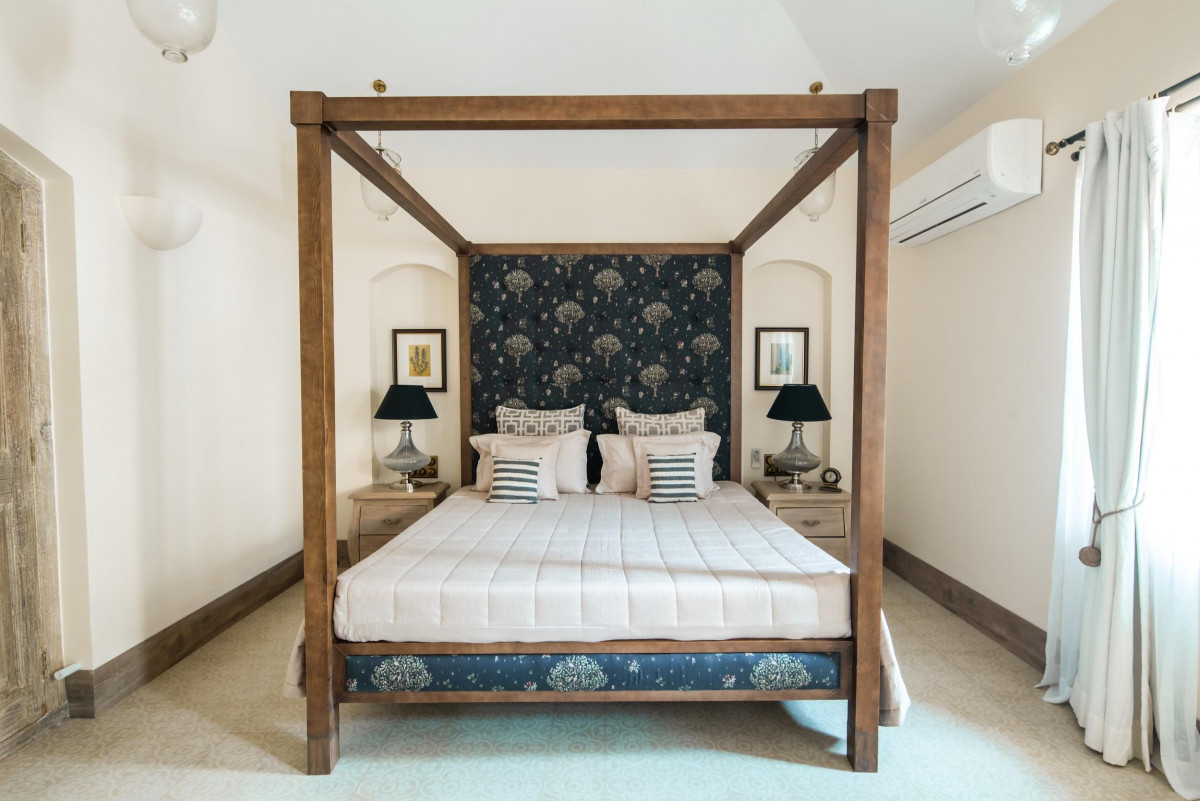 The doors and windows were all sourced from old homes and havelis, reclaimed and embedded into the architecture of the villa from day one. The wall lights were made of POP and the chandeliers were again reclaimed antiques. The floor tiles were locally available from Indian vendors like Nitco.
All the furniture you see here has been sourced from local brands like Gulmohar Lane who employ local craftsmen in Rajasthan. All the fabrics and soft furnishings are made by Indian manufacturers who are retailing online. And having said all of that, the space still looks like it has an international flair. Not to say that everything that is made in India looks Indian.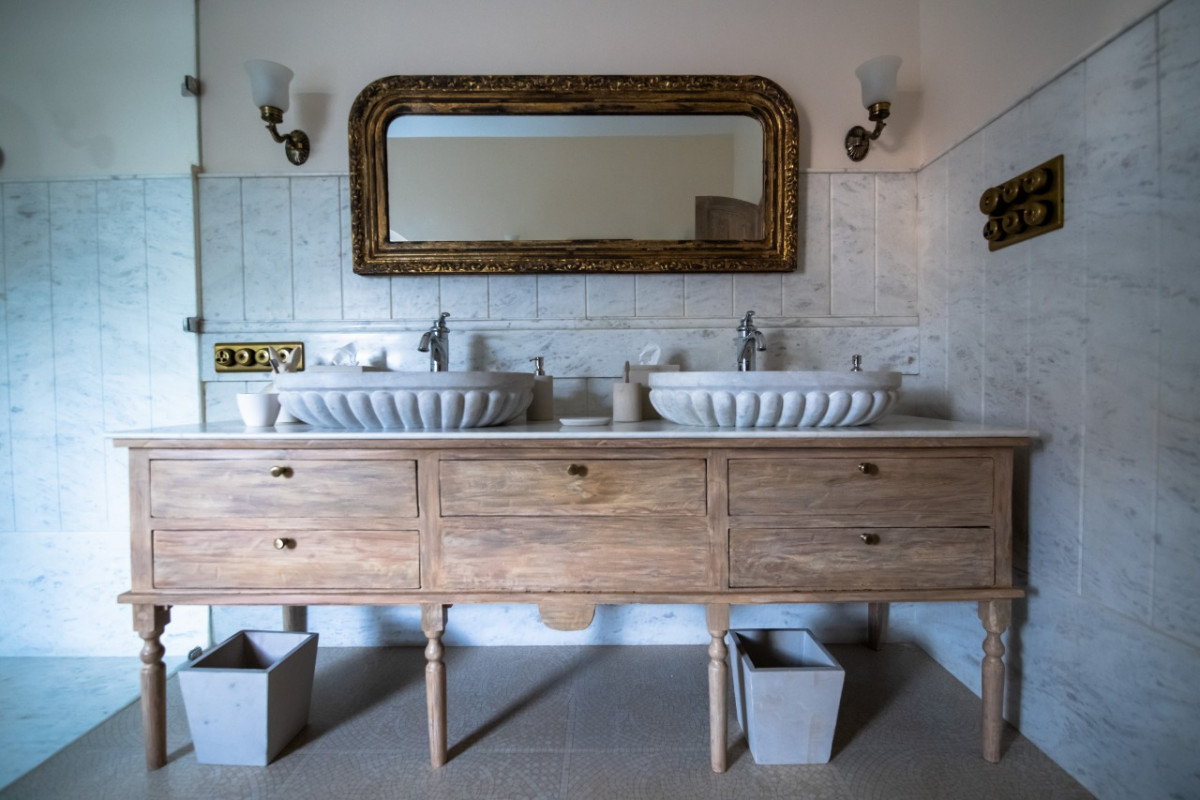 I think it's lovely, and heartwarming to see young designers like myself look inwards now, rather than outwards. Moreover, our clients who are supporting us in this endeavour as we don't and can't work alone. Without the entire community working together, this change won't be possible. I guess it was only a matter of time, and the time is now.