To start with there is no such thing as a perfect reading place, one doesn't require a lot of space and an ideal reading spot can be any random empty corner of your room. One should keep in mind the function of the space and create vibes to relax and unwind.
So let's get started by creating our version of a cosy reading nook.

Pick a location : Choose a corner in the room that resonates with you to create your own zone and to have a cosy feel. It would be better if you have it near your bookshelf as grabbing a book is quick and helps in developing a reading habit.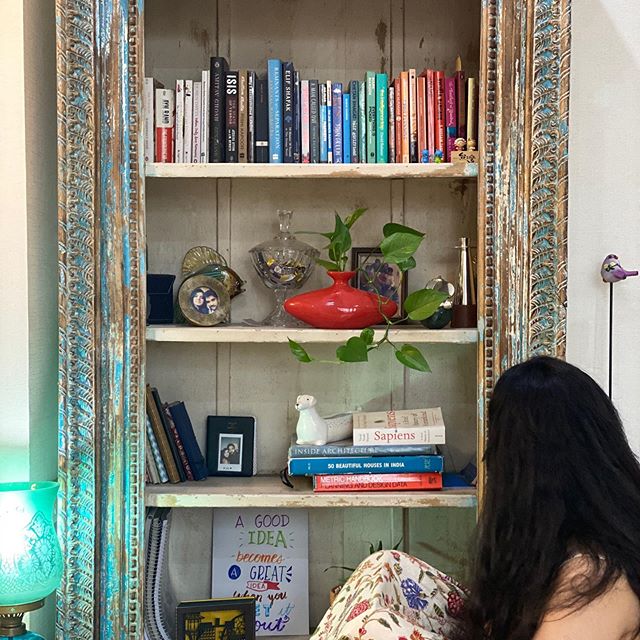 Select Furniture : Choose a comfortable seating for yourself, I have chosen a couch where one can sink into the book and also enjoy company of two if someone decides to join in. Pile up the couch with pillows to cushion yourself and also to provide back support while reading. Add a throw for ultra-warm fuzzes.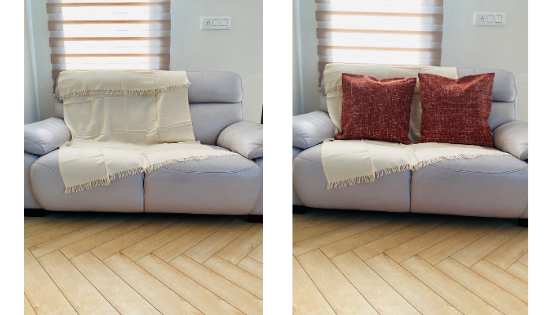 Have Color Palette : Create a space of your own by popping some cushions to add colour and to have a cheerful zone. Add an accent cushion to make a statement.This zone also acts as a spot for all the unwinding and all the recharging you need!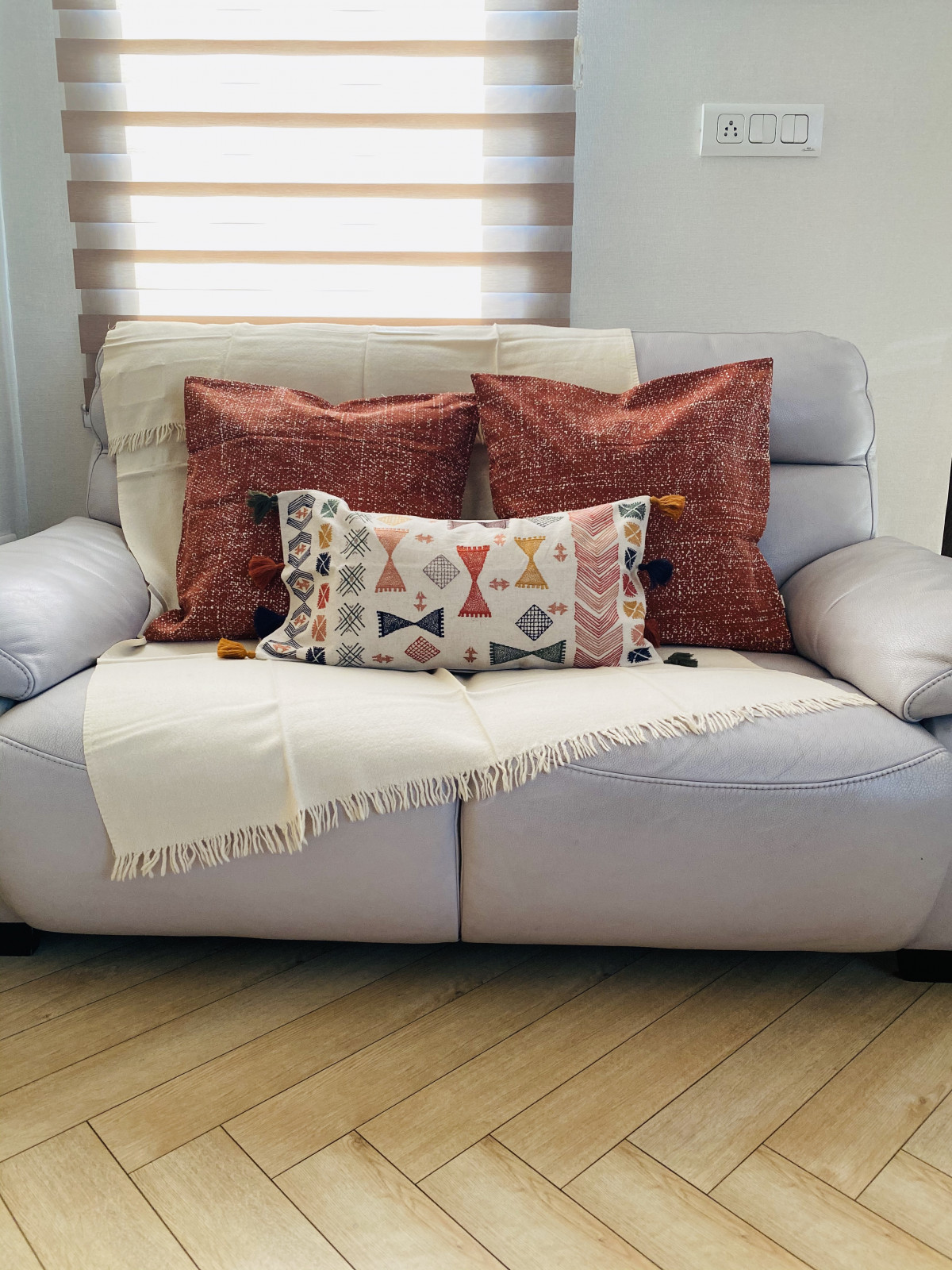 Add Supportive Furniture : Imagine having your favourite book with a cuppa on a relaxed night and then you have no place to keep your cup. One should have a side table to hold your beverage, for piling extra books while you are deep into reading your favourite book.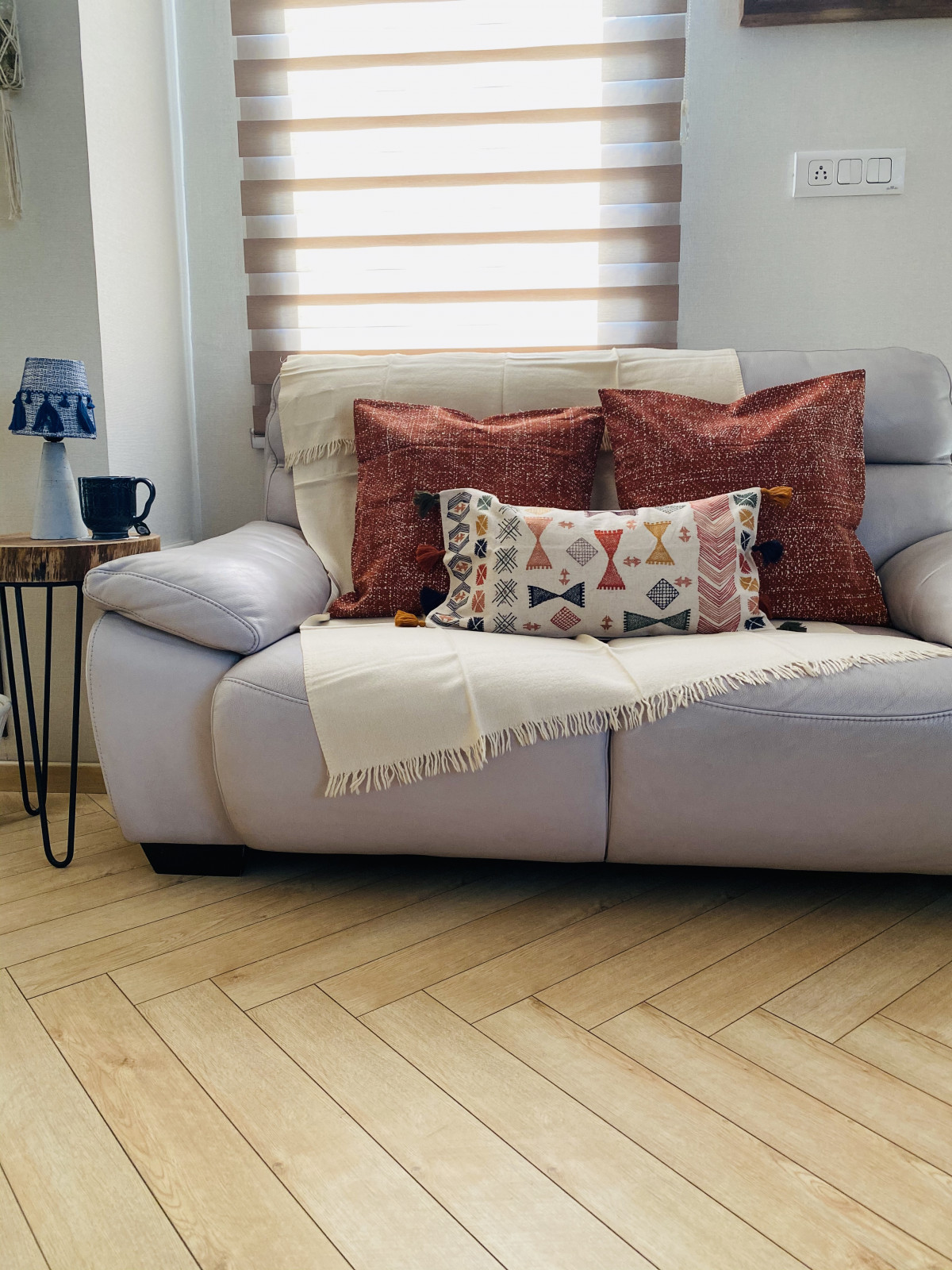 Plant Relief : Add in some indoor plants like rubber, peace lily plants to create fresh energies and for being close to nature effect. Adding lush greens have a calming and comforting feel on the mind which further helps in relaxing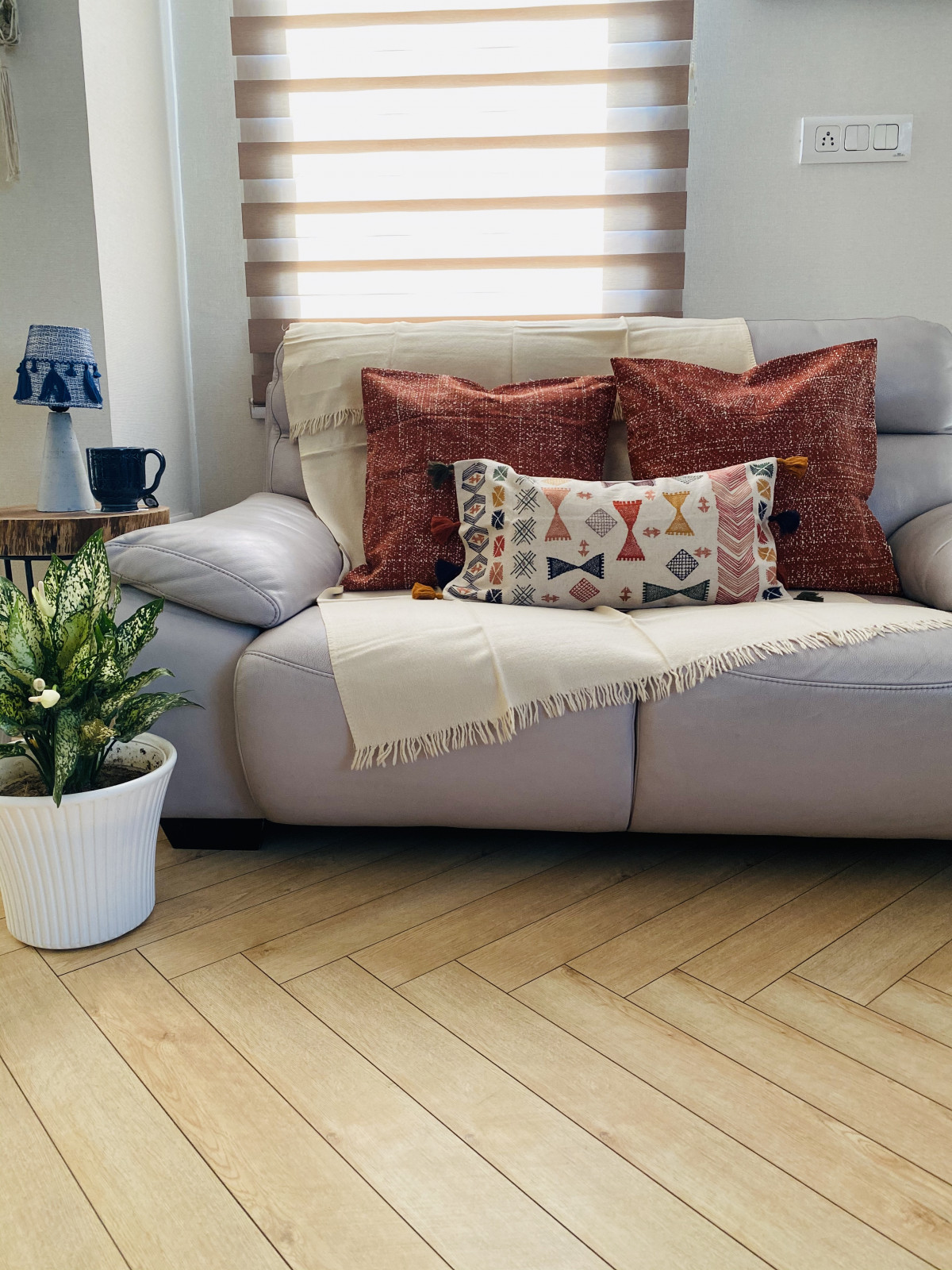 Light Will Guide You : An ideal space should include a window for reading by the day light and have a nice lamp for the night that shines like natural day light. This bright spot during the day with a view helps in keeping one focused and the ambient light by the lamp sets the mood at night.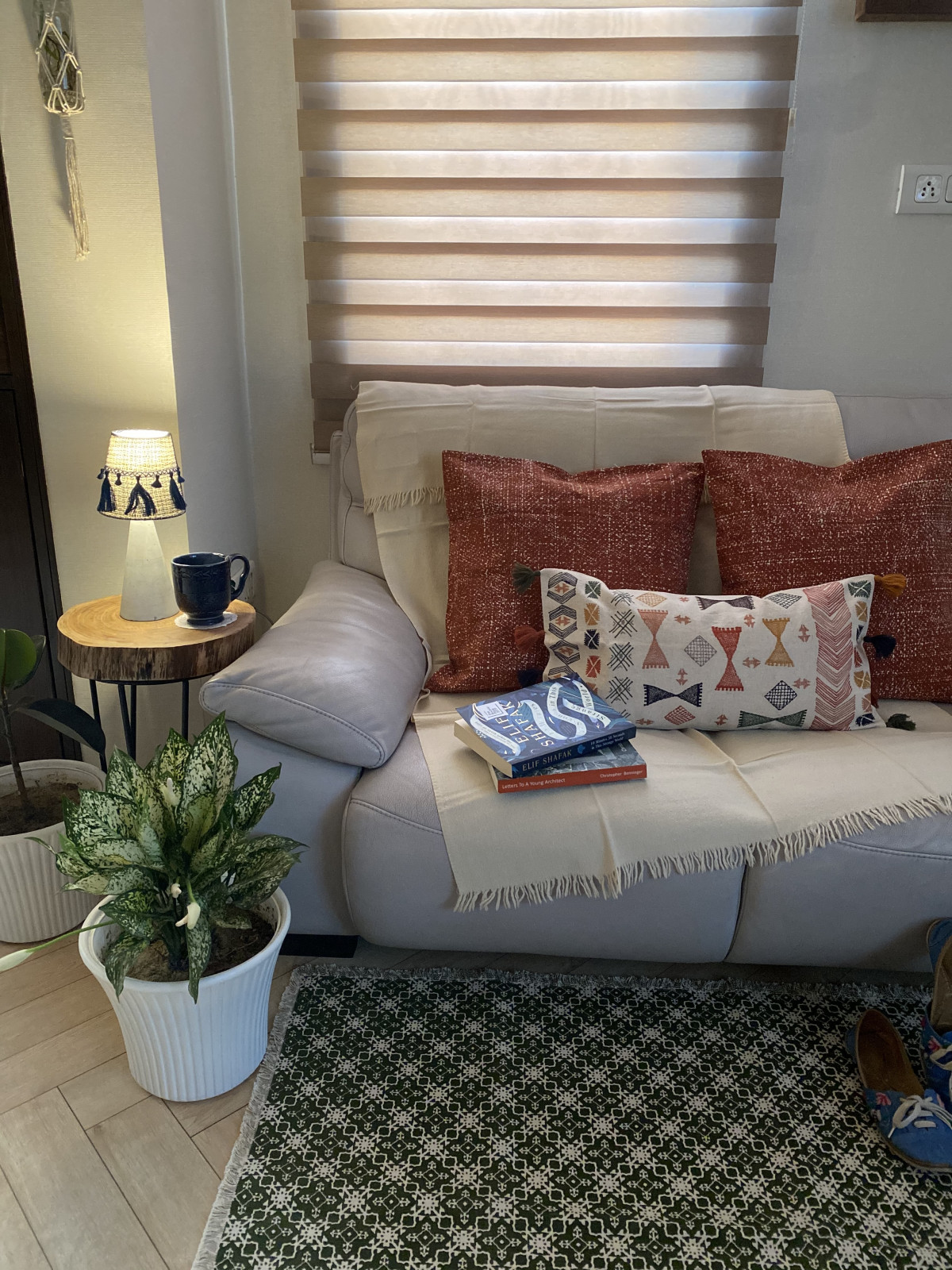 Use the floor : Your reading nook is incomplete without a rug, so put down your feet on a comfortable rug and enjoy. Choose a rug which provides contrast to the overall theme and binds the whole space together.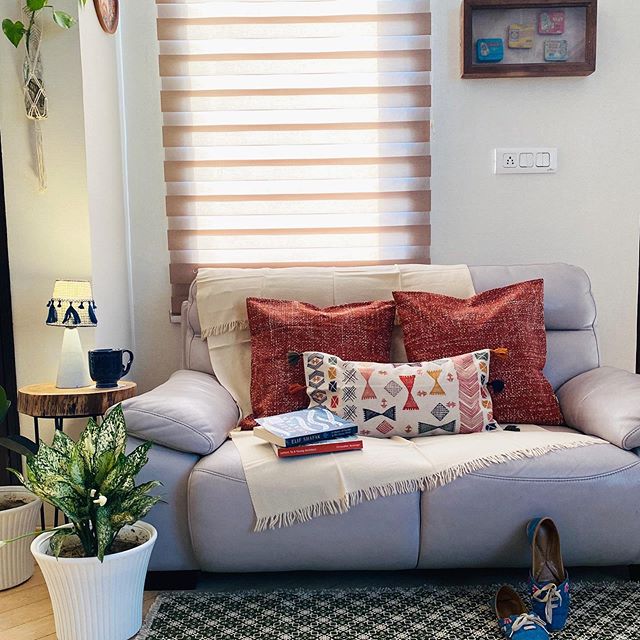 Reading is a great way to calm your mind, relax and to improve imagination but having a reading nook of your own style adds little charm to the whole space. I hope you are inspired by these easy tips and ideas for creating a cosy reading nook at your home.