Organization- something each and every one of us struggle to keep up with. How many times have we spent our weekends tidying everything up just to have it all scattered around in a few days? We bet it's more than you could count. Living an organised life is often made out to be a daunting task but we assure you it is not.
A clutter-free life isn't just something that magically happens to someone. One needs to make an active effort to walk the path of the organised life. Having all your affairs in order doesn't only make things easier for you in the present, it also simplifies things for you in the long run.
Also Read | Bright whites, chrome yellows, and curved geometry put together a space that promotes life
Can't remember where you stored that trinket your best friend gifted you? Or that book you purchased from a quaint little bookstore on your travels? Organising your life just got a lot simpler with us at the helm. India Circus by Krsnaa Mehta has put together a few tips for you to live your organised life to the fullest!
Note it up!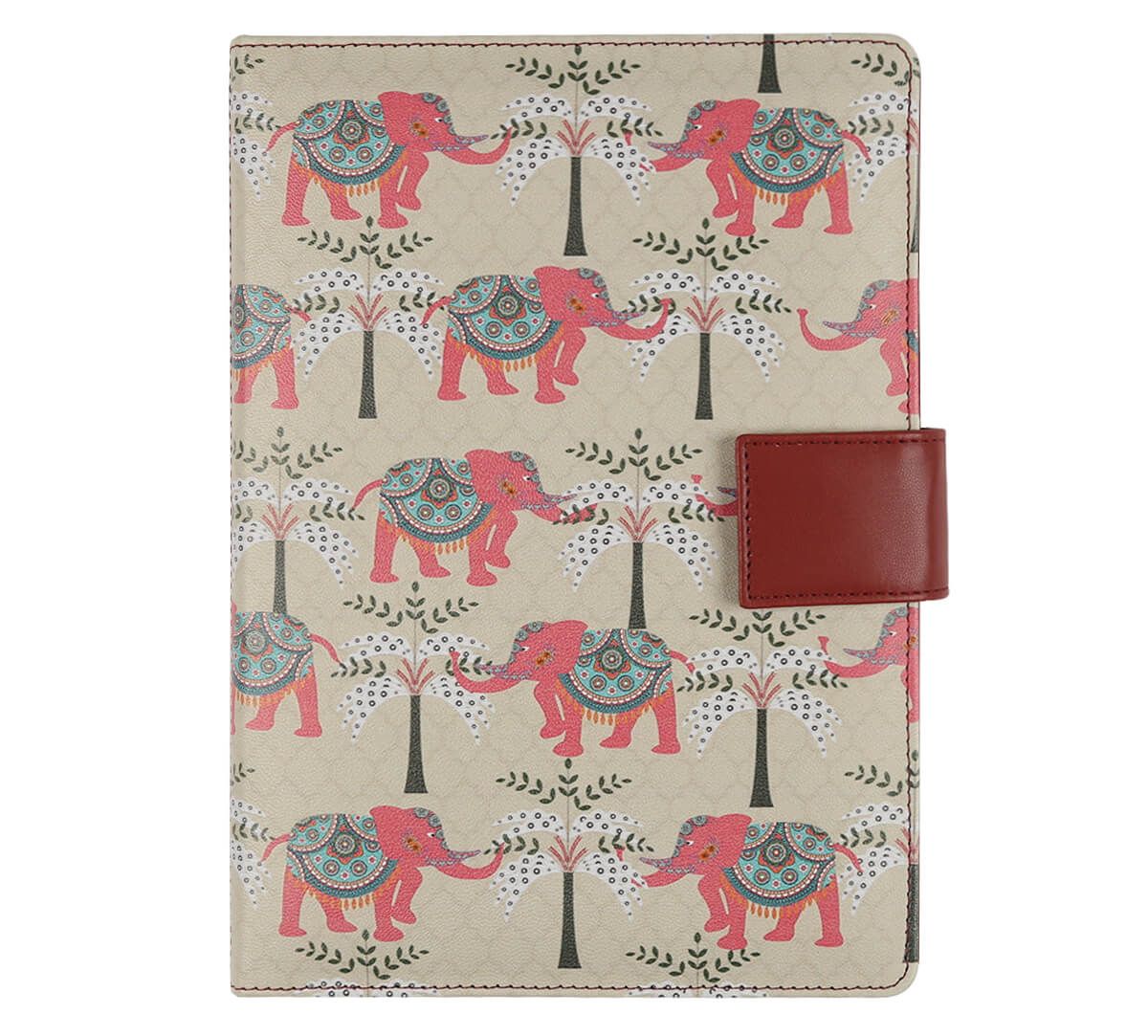 Those office tasks you need to wrap up, those grocery items you need to pick up day after tomorrow or the gift you need to get your friend at the earliest. How do you remember all of these things without letting one of them slip out of your mind? Simple, you note them all down! A secret to staying productive and organised is jotting down your tasks and deadlines in a notebook. This will ensure you're prioritising your day correctly and being organised!
Also Read | An Ambitious and Thoughtful Vision for Montreal's Largest Insular Park
The Elephanta Eclipse Notebook Planner is ideal when it comes to design and usability. The design features gorgeous tuskers in Fuchsia with palm motifs in repeat tile patterns giving it an alluring look. Perfect to jot your schedules in and stay ahead of all the deadlines.
Gather them trinkets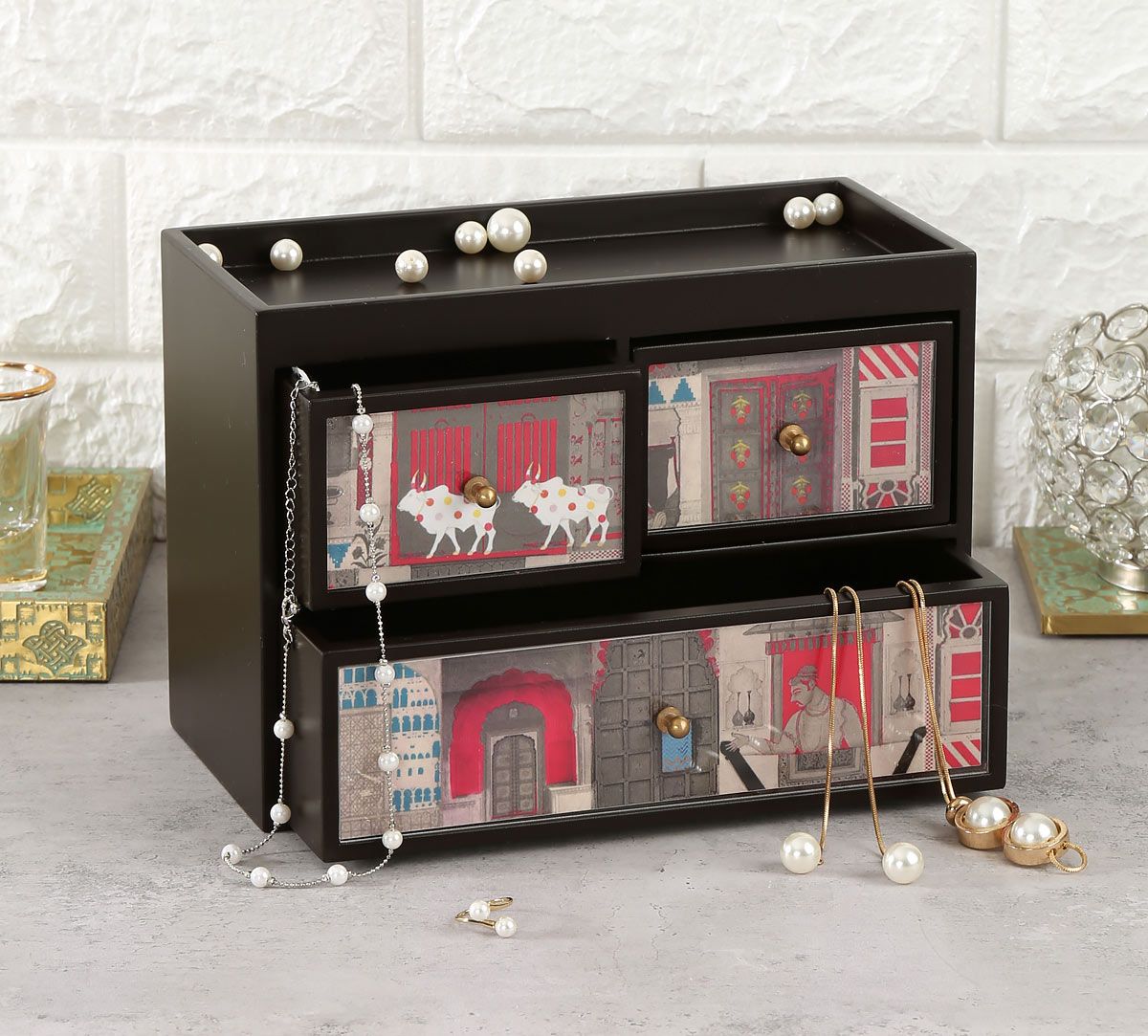 How often is your vanity cluttered with numerous pieces of jewellery scattered here and there? It's almost impossible to look for those dainty earrings that you forgot where you kept last. Or even your favourite cuff-links. Having all your accessories stored in one place not only keeps your vanity looking spick and span but also helps you remember where all your favourite trinkets are!
Also Read | MERAKI: New Adhesive Wall Coverings Designed by Artists From Quebec
The Doors Of Mystical Wonder Chest of Drawers is a chic addition to organise all your accessories and keep them from vanishing! This chest of drawers depicts a combination of various kinds of ancient doors in a modern contemporary style.
Clear desks = a clear mind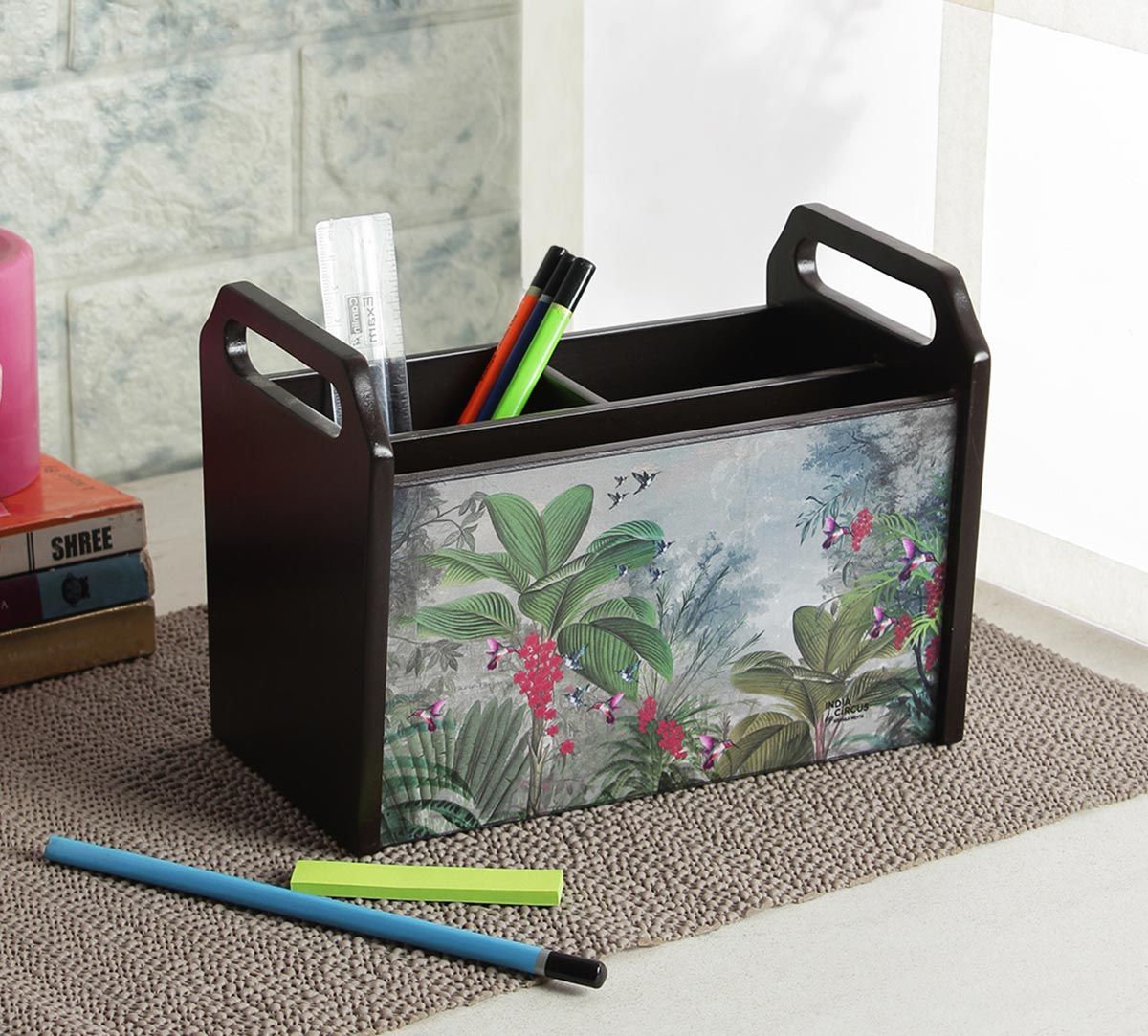 Since most of us have been cooped up at home and made a cosy spot to work from, keeping that spot clutter-free is the key to having a productive day and a productive life too! Have you ever caught yourself in a professional slump, unable to find a solution to that work concern? Ensure your work-from-home desk is neatly organised and watch your performance outshine everyone.
Also Read | Marieville Celebrates Its Past While Building for the Future
The Tropical View Desk Organiser is a stylish and sleek addition to keep all your desk essentials in one place. The art on this wooden organiser features chirping birds, tropical greens and a cloudy background. Made intricately out of wood and blended with contemporary design, the Tropical View Desk Organiser will transport you to a mystical island.
House those magazines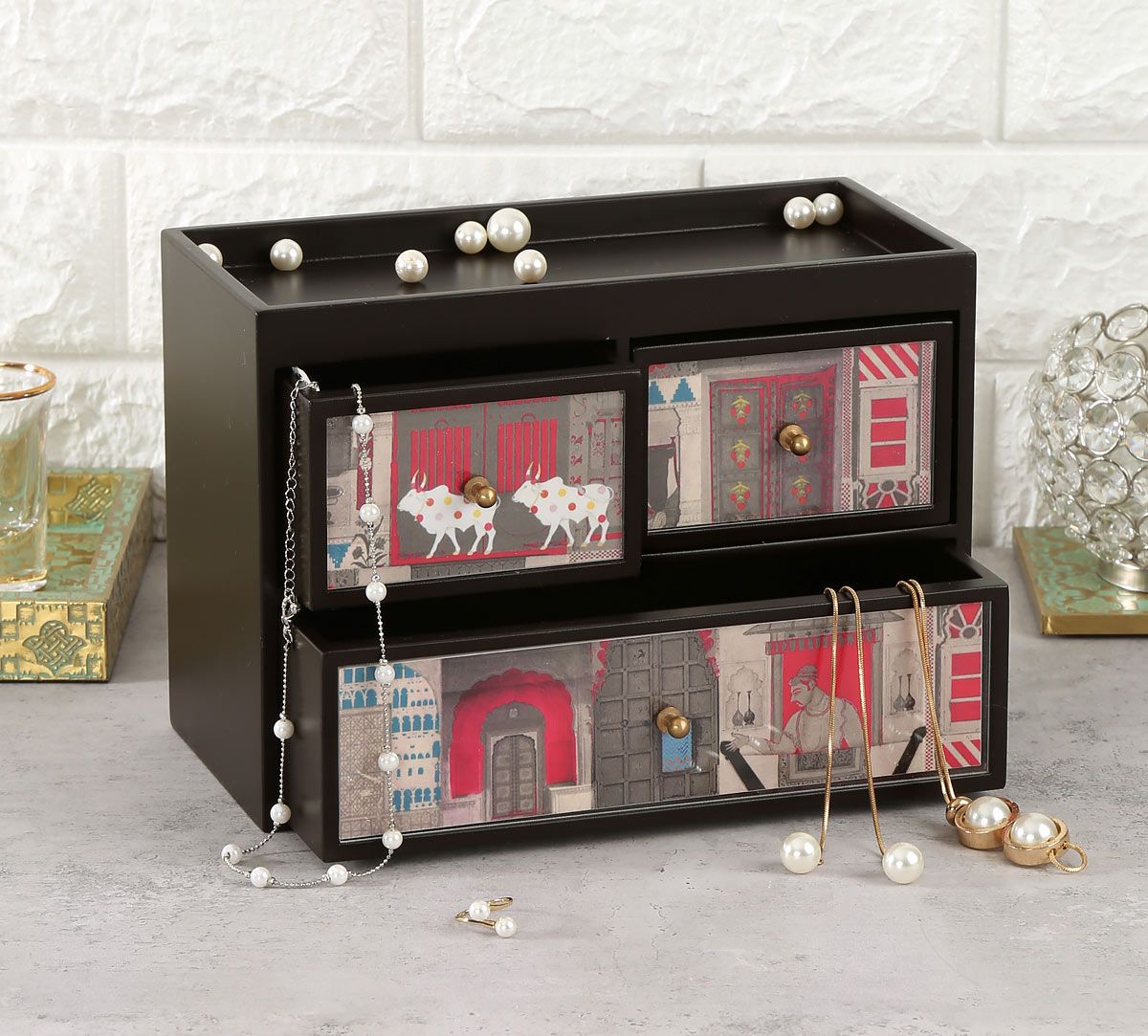 We all love staying up-to date with the latest chic trends or even staying alert with all the current news. Our fashion magazines and newspapers are often scattered around, either on our tables or just thrown anywhere there seems to be space. Wouldn't it be delightful if your favourite publications had their own space tucked away in a small corner?
Also Read | Holt Renfrew Ogilvy dazzles as a sustainably forward luxury flagship
House all your books, newspapers and magazines in style with the Heart Tusker Magazine Holder. It features motifs of the heart emoji between two tuskers and is splashed in a light coloured background. Prop this magazine holder on your work desk or in the middle of your table.
Pay attention to your bed
Most of us tend to be extremely lethargic when it comes to making the bed. Here's a secret, making your bed each morning doesn't only make your bedroom look neater but also leaves you feeling brimming with energy, ready to take on the day. Crumpled bed sheets and scattered pillows are a big no-no if you wish to walk on the organised path.
Create a soulful retreat in your bedroom with India Circus by Krsnaa Mehta's vibrant collection of bedding and start your day with a colourful bang!
Who said being a perfectly organised human was a tough task? We just simplified it for you and added lots of vibrancy to it.