Regardless of any season, flooring is a major consideration in any home; it can set the tone of the room, inject personality and be a talking point while providing comfort underfoot. A well-chosen flooring idea can uplift and dramatically change the look of your home.
As we have officially entered the summer season, many homeowners are bracing themselves for high energy bills. However, cranking the air conditioner isn't the only way to stay cool in the summer months. With nature being the most significant air conditioner of all time, the key to lowering your energy bills and enjoying a cool, sustainable home might be right under your feet.
Also Read: Festive Home Decor: 10 accessories you should add to your home
If you are ready to make sure your floors feel as inviting as embracing the nature beneath your feet, here are some nature-driven flooring tips to look forward to this summer.
Antique flooring!
Product- Arte Collection from Mikasa Floors
In today's world, where everyone is running between a gamut of styles, we are spoilt for our flooring choice. While the likes of traditional flooring like marble, granite and mosaic have not lessened, other options are embraced with great enthusiasm. Traditional flooring has been the choice of homeowners for generations but today's modern contemporary homeowners are looking for interiors and flooring that are unique but also represent their value passed on from generations.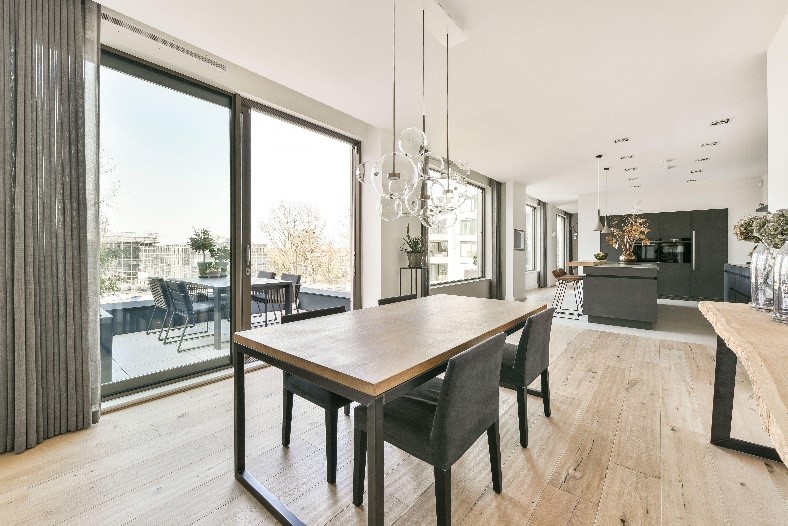 Wood floors that present an antique look increase your house's curb appeal. If you are looking for an artistic antique flooring for this summer, we would suggest considering the Arte collection by Mikasa floors from the house of Greenlam Industries. The Mikasa Arte collection displays bespoken works of art and craftsmanship. For charming, timeworn appeal - each plank is hand-scraped or saw cut to produce minor grooves and undulations reminiscent of a naturally aged floor.
Also Read: How to Design a Perfect Kitchen
This handcrafted antique collection offers a stunning mix of rich auburn and deep chocolate tones brought to life by man, machine, and material combinations. Other than their timeless beauty, these floors are easy to maintain, and install and come with a 30-year warranty. Mikasa floors also have a wide distribution and service network, thus keeping you away from the worry of service and maintenance.
As real as it gets!

Product- Weathered collection from Mikasa Floors
Wood floors are popular because of their aesthetically pleasing appearance. Unlike carpeted floors, they do not retain heat. As long as the wood is not exposed to direct sun, the floor can keep your home cool during the summer season. With a wide acceptance of wood flooring from the homeowners, wood floors now come in various designs and look but what is a wood flooring without wood feels! Keeping this thought in mind, now the homeowners are looking for wood flooring that represents the true form of nature.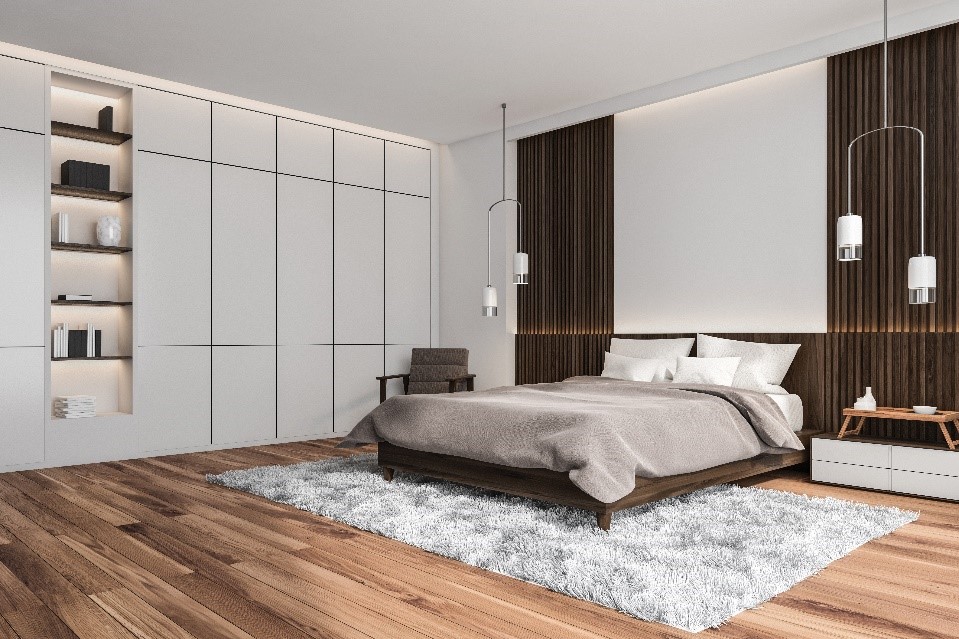 Nature has been the air conditioner from the time when ACs, coolers and fans were not invented and what is better than embracing nature in your home by having floors that give your foot the comfort of nature. To uplift your flooring with real wood floors, we suggest considering the Weathered collection by Mikasa floors from the house of Greenlam Industries.
Also Read: High End Office Interiors At New Delhi
The Mikasa Weathered collection offers floors with unique designs and accentuated natural features. It highlights the real character of the wood with the knots, variation in colours, and textures and strikes the correct balance between machine intervention and natural guidance. Apart from their exquisite beauty, these floors are also made with real woods that provide stability in any climatic condition and are easy to install, remove and re-install. Mikasa floors offer 30 years warranty on its vast portfolio of flooring options.
Also Read | Montreal, Canada : New outdoor furniture section on degaspe.ca
A home is a place where you create moments with your family and friends. A well-decorated home can instantly uplift your mood and make your life much more pleasant. So, this summer, try revamping your home with these floor décor ideas and make your house aesthetically appealing.
Contributed by: Parul Mittal, Director Greenlam Industries Ltd.