India gets into a festive mood in the last three months of the year. While you may not be in a mood to redesign your home, there are enough accessories which can add a different zing to your space. So here are 10 home décor accessories you must add to your home decor:
Wall shelf
This Diwali, add this exquisite ship shape wall shelf in your home and bring life to those bare walls with its elegance. This matte finish engineered wood wall shelf, can be an ideal accessory for your living room, bedroom or study room. You can keep your favourite books or memorable momemts framed in front of you, always.
Also Read: 10 reasons to use greenery in decor
Our ready to install package will include all essential accessories required to hang it on the wall. There are many other thoughtful shapes to choose from
Aquarium / Terrarium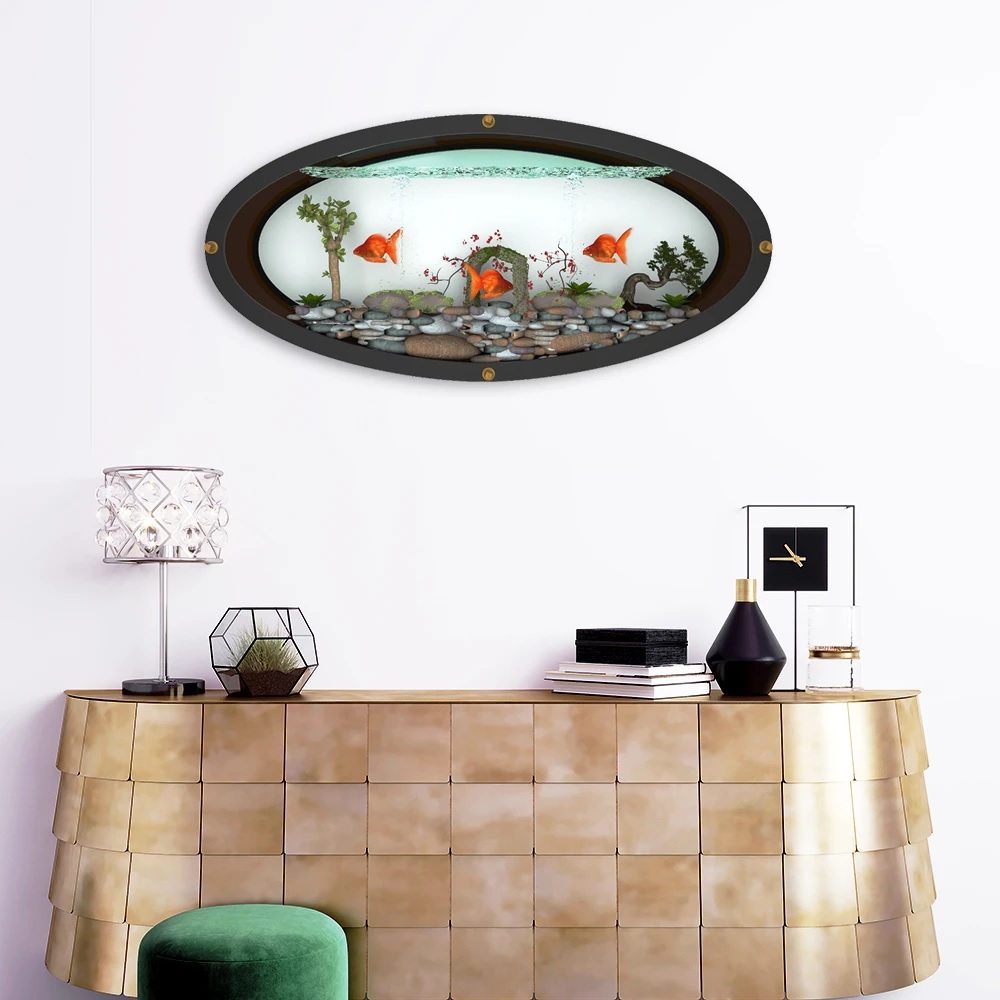 Bring life to your living room by adding these beautiful wall aquariums and terrariums. Designed with perfection and finesse, you can either create your own personal marine life or can create a small plant ecosystem.
Also Read: Mental Health and Home Decor: Redefine Yourself by Reinventing Your Space
Make your space stylish like never before or this Diwali gift this unique item to your loved one. There are many other shapes available online.
Garden shelf wall hanging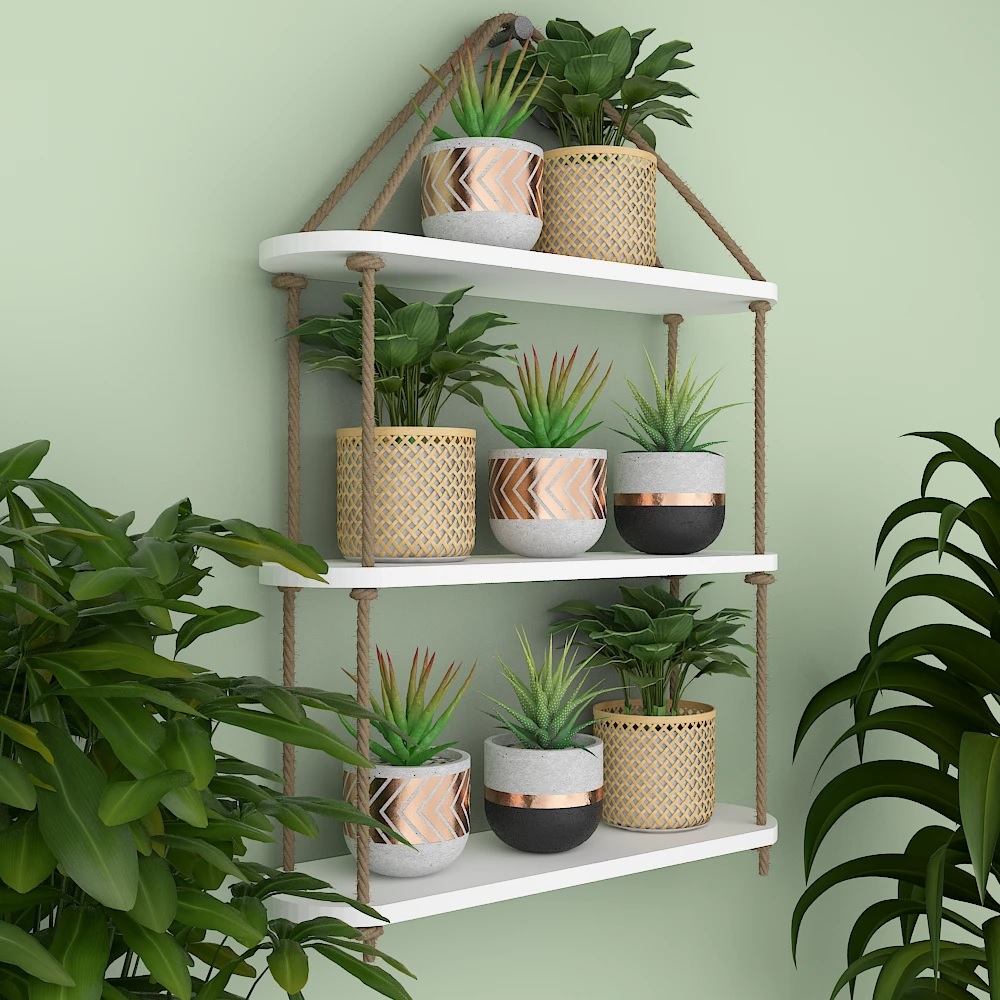 Easy to hang, these decorative wall hanging floating shelves will bring life to any corner of your home. You can add planters or home decor items in these wooden shelves. The best part is these are portable and can be handy. Add it to your Balcony, Living Room, Bedroom, Dining Area, Kitchen and Office and give an all-new look to your home. They come as a single product or in set of 3 to suit your home
Designer Multilayer Clock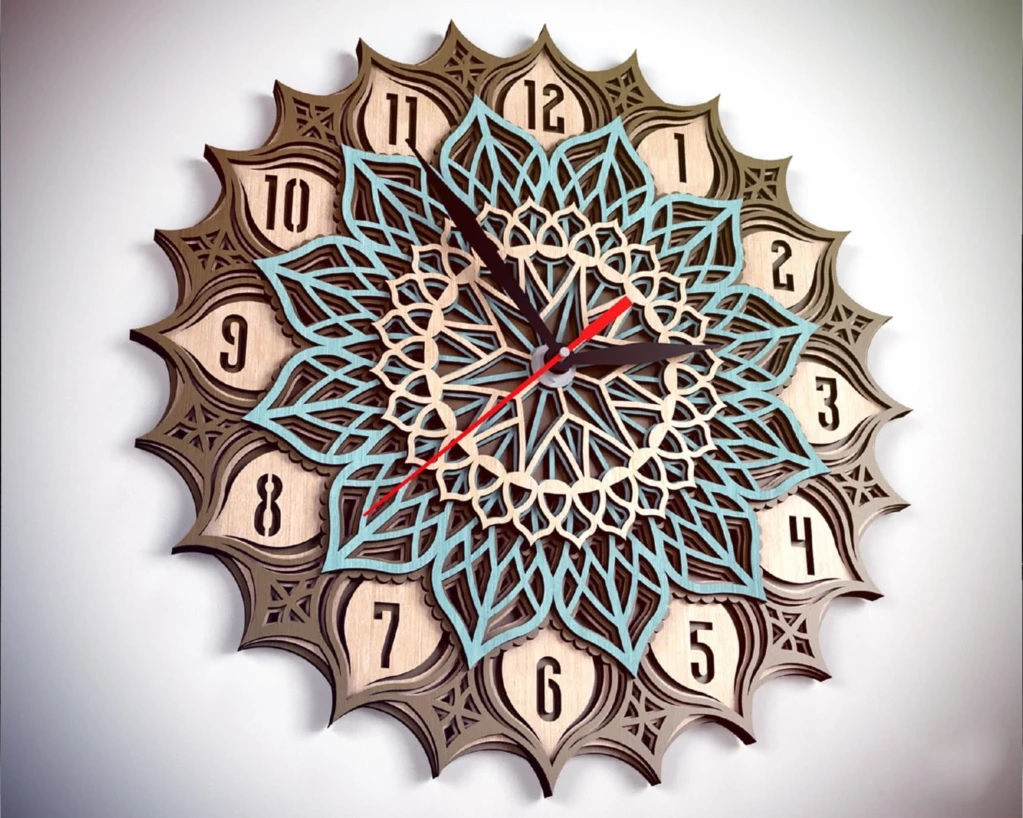 Hand-painted with high-quality paint, this beautiful designer Wooden Wall Clock is made of birch wood. Add this magnificent, to your home and give it larger than life look. Or, share best wishes to your loved ones, relatives & family and present it as a gift.
Also Read: How to Create a Perfect Reading Corner at Home
To enhance its life, this time piece is protected with a layer of transparent matte finish varnish. Out of the many designs available in Wooden Clocks, this design stands apart
Wooden Wall Hanging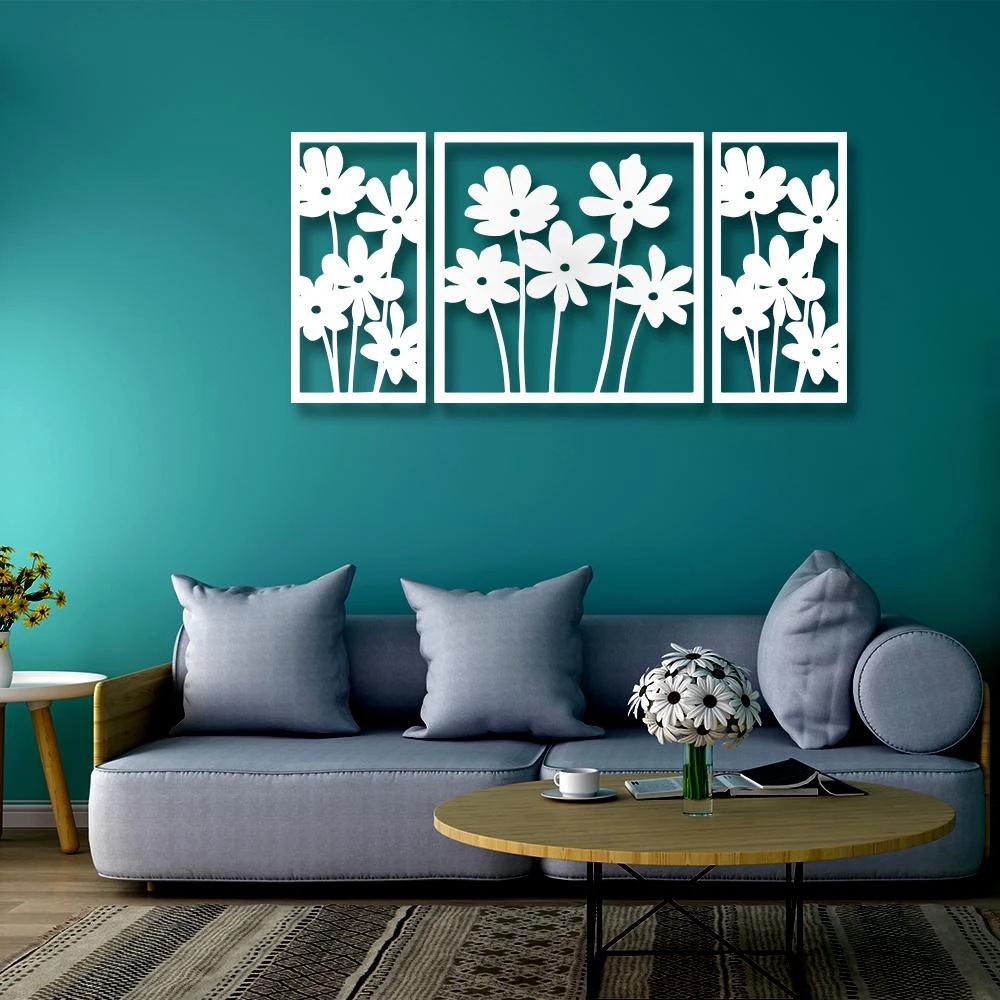 A perfect Diwali addition to your home. Once added, this impressive flowers design wall hanging is not only artistic but looks really subtle. It will stylise your living space and transform the wall into an elegant one.
Madhubani Art Collage Picture Wall Frame set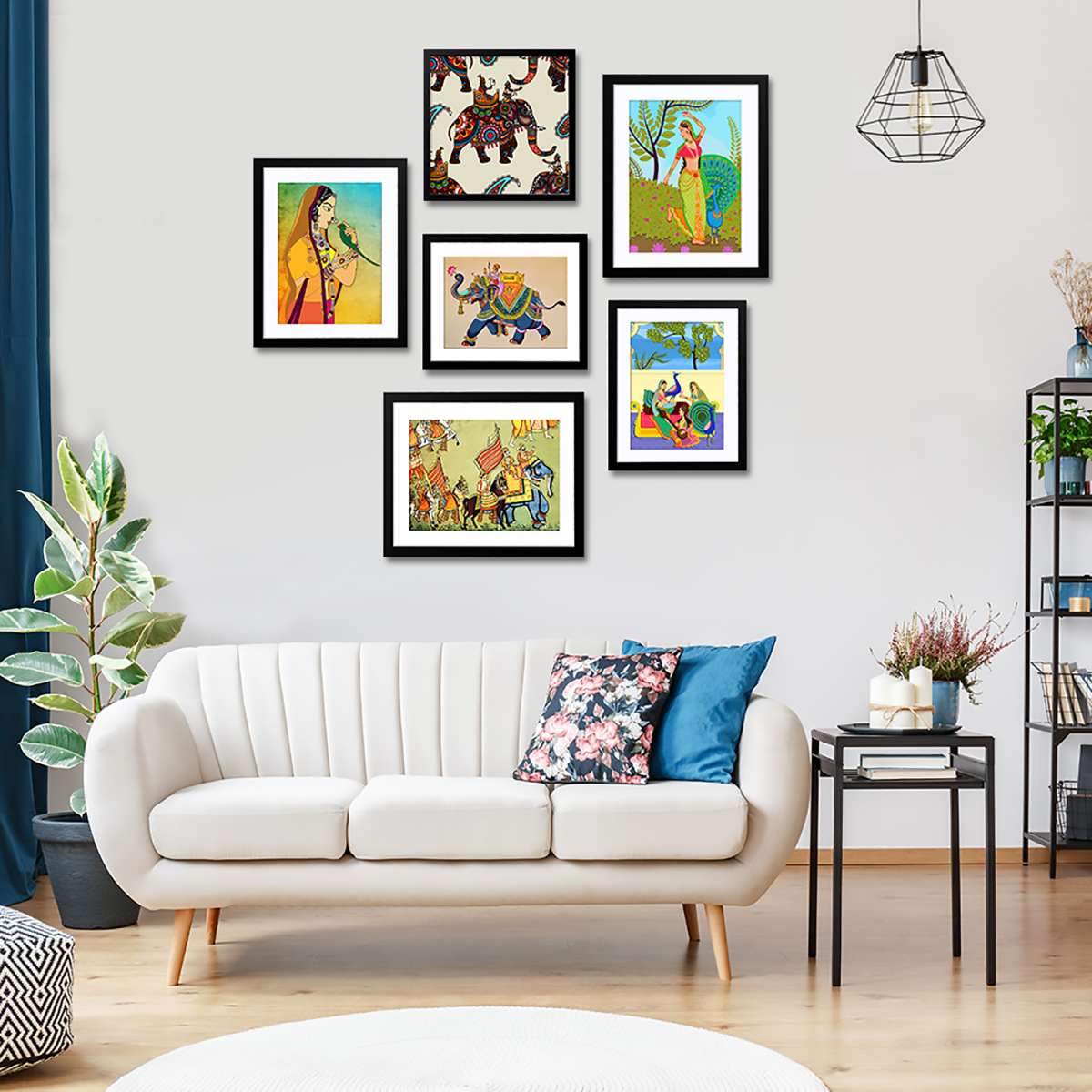 If you are an art lover, you would understand the essence of having a Madhubani painting around. These beautiful painting frames look elegant and stylish at the same time. Hang them in various forms according to your interior. A collage photo frame set can also be a heart-warming gift for your friends and family members during this festive season.
Gautam Buddha Wooden Framed 5 Pieces Painting On Canvas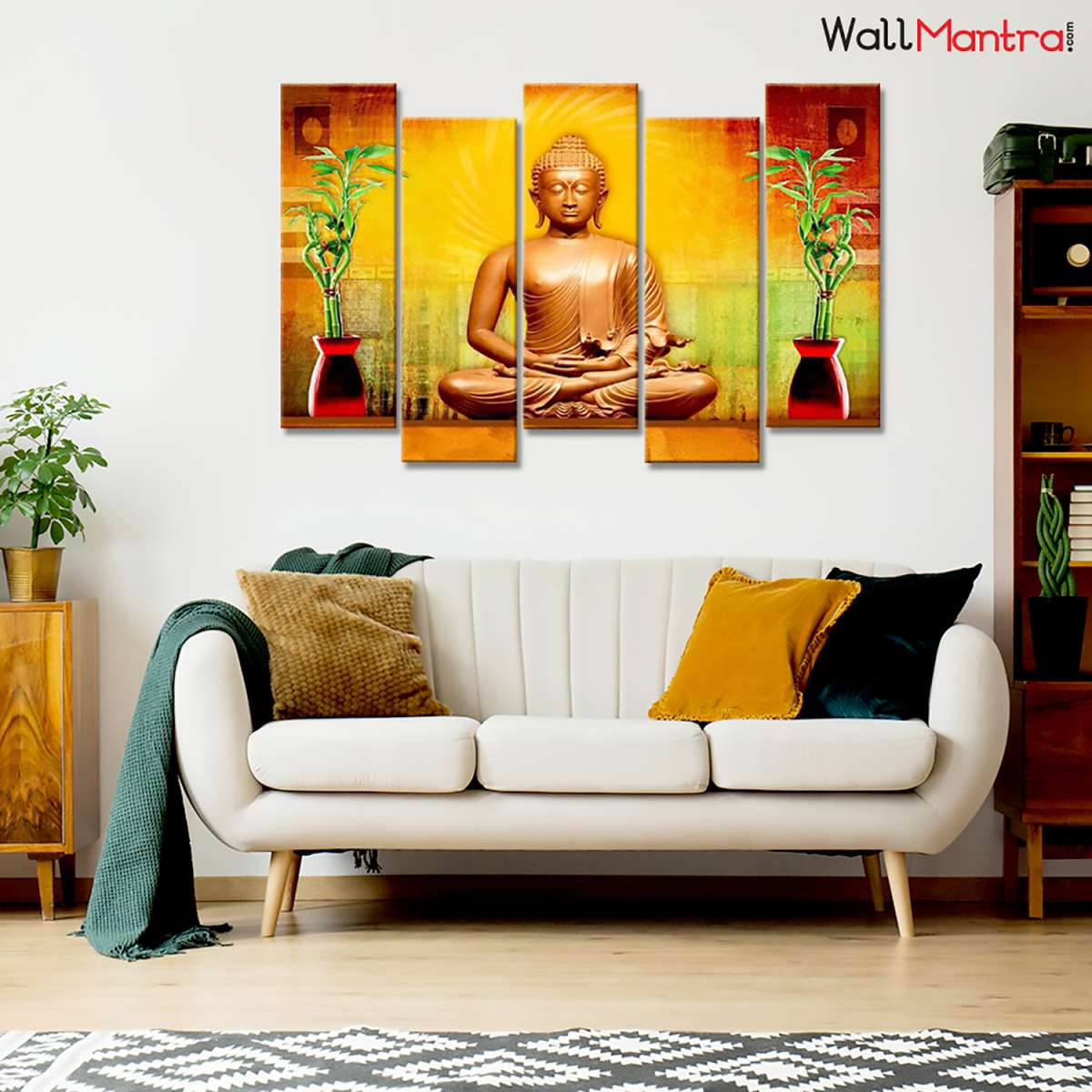 Nothing is as serene as to witness the calmness brought by the positivity of Gautam Buddha. An ideal decor option for your living room, waiting area or lobby space, this set is a masterpiece and beautifies the space well. Add it in your this year's shopping list, NOW!
Set of Beautiful Design With Motivation Quote Hexagon Shape Canvas Wall Painting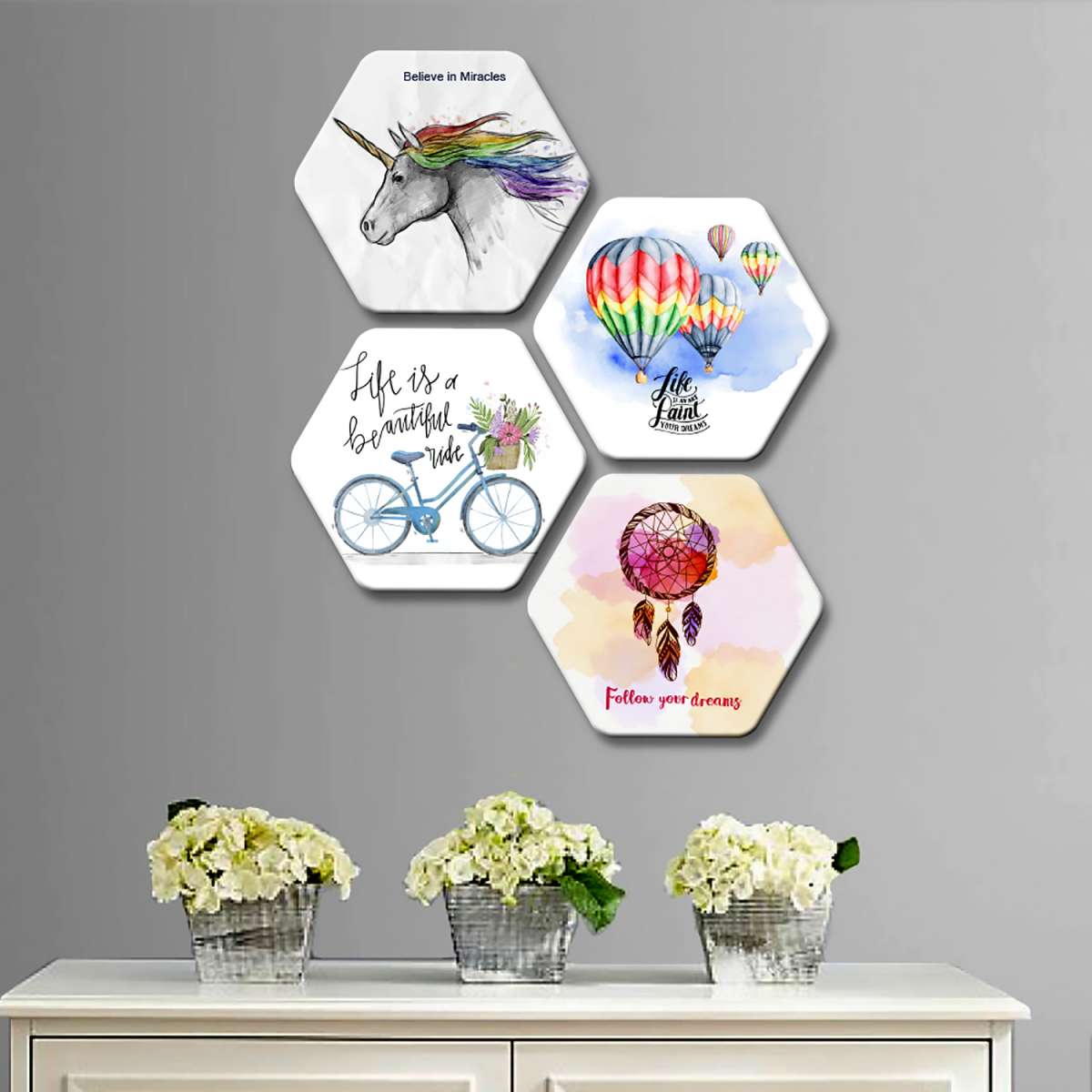 Sometimes all you need is to see those motivational messages which keep your mood happy and vibes positive. These beautiful set of four canvases are made by the strokes of the brush; and are ideal for your study room, living space and bedroom. This Diwali add this to your home and bring a fresh perspective to your life.
Heart Shape Wood Pendant Lamp / Pendant Light / Modern Lamp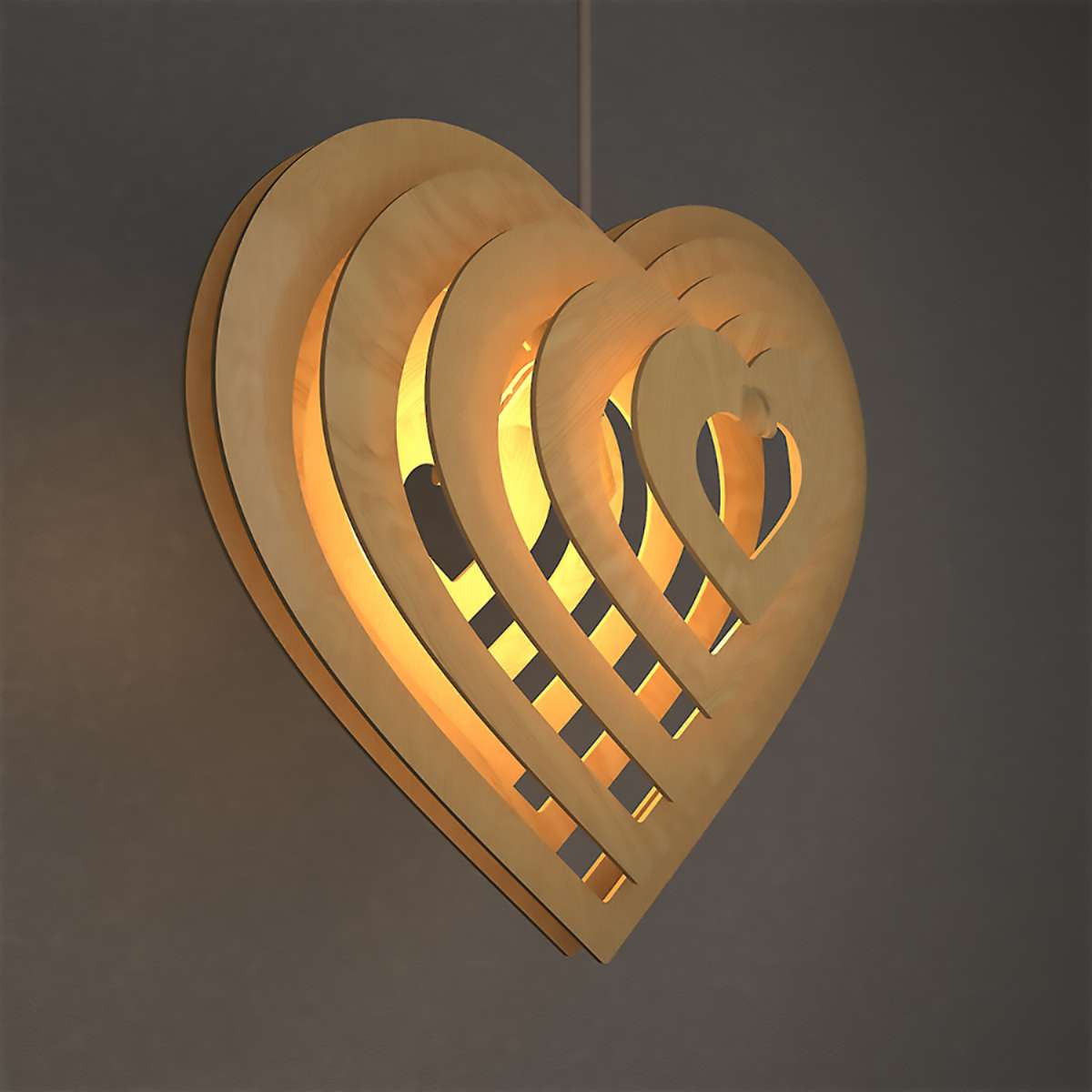 This modern Wood Pendant Lamp is made of hight quality imported pine engineered wood and assembled by hands. The package includes a ready to hang lamp with warm white bulb. This hanging lamp will add a charisma to your home whether it's day or night.
Beautiful Deer Colourful DIY(Do-It-Yourself) Paint by numbers canvas painting kit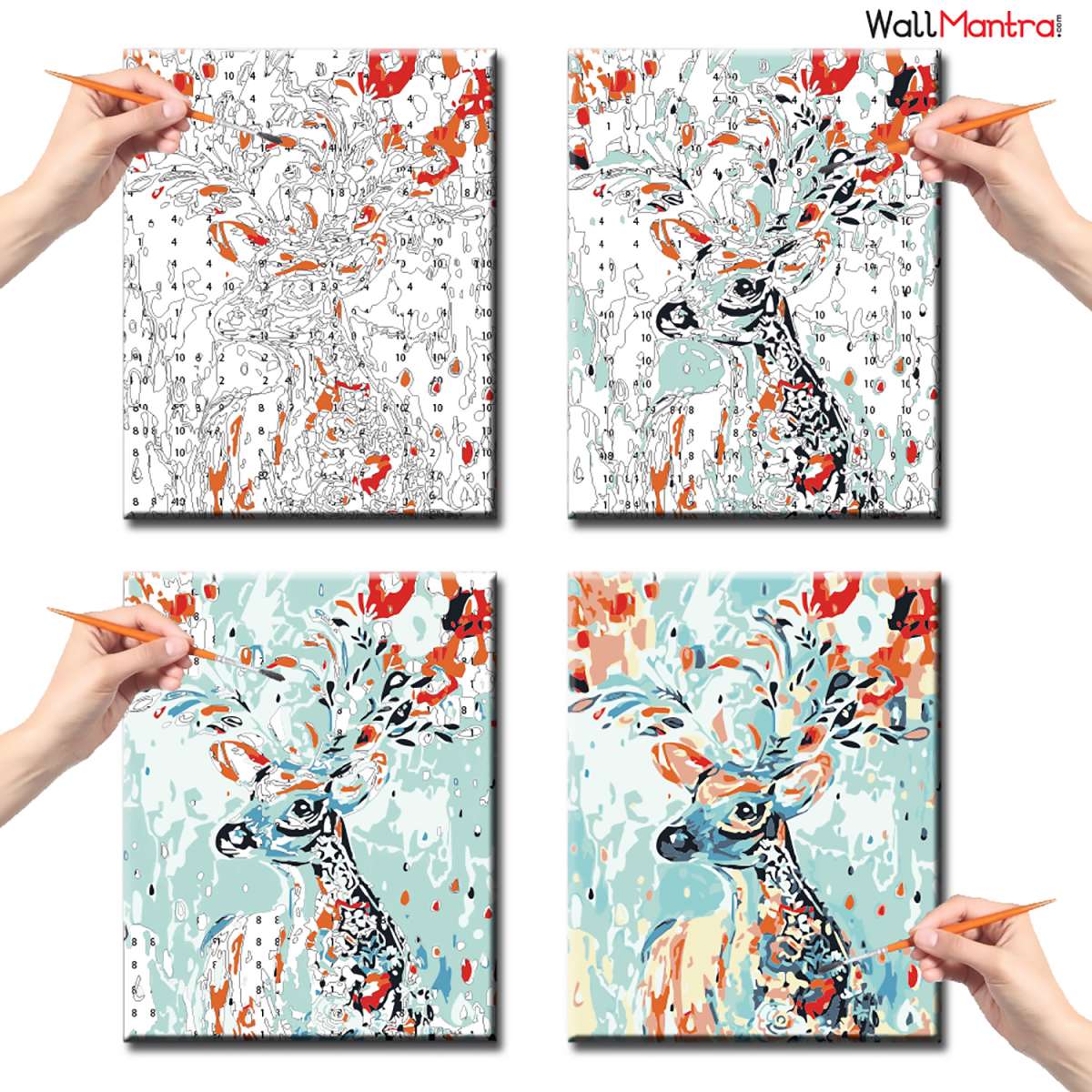 Create a masterpiece on your own. Add the colours on canvas as printed and make a perfect Diwali gift for your loved one. It is a perfect home decor piece and will reflect your true emotions for someone. This DIY abstract painting is your go-to gift option. Paint your soul and create a majestic showpiece.
Contributed by: Wall Mantra