Together was created by The Urban Conga to serve as a community table, a place for people to listen, learn, and connect around the past, present, and future of Highland Park in Pittsburgh, PA. The project was created as part of a Pittsburgh Art in the Parks initiative that begins to activate Pittsburgh's public parks in new ways.
The design was developed through a series of participatory design workshops with the Highland Park community and surrounding areas, utilizing play methodologies such as gamification and imaginative play to collect communal stories, values, and feedback. This communal dialogue was used to develop every component within the design of the work. Also Read | 4 ways to style your interior spaces with copper
Together's location - adjacent to the Highland Park pool and Lake Carnegie - was highlighted by the community as a key area in the park that is often used by different demographics participating in a variety of activities that do not necessarily engage with one another. This area of the park has a long history of social connection and division, being one of the first integrated pools in Pittsburgh in one of the most diversely used parks in the city.
The playscape is designed to serve as a connector, not only between the physical spaces but among the people utilizing these spaces. It is designed as a multifunctional landmark that utilizes its open-ended play design to break down social barriers and begin to connect people and the park itself. It becomes not just a visual destination, but also a functional additive component for the park, which becomes a communal hub for social activity. Also Read | Visioarq wins Architizer 2022 Architecture + Wood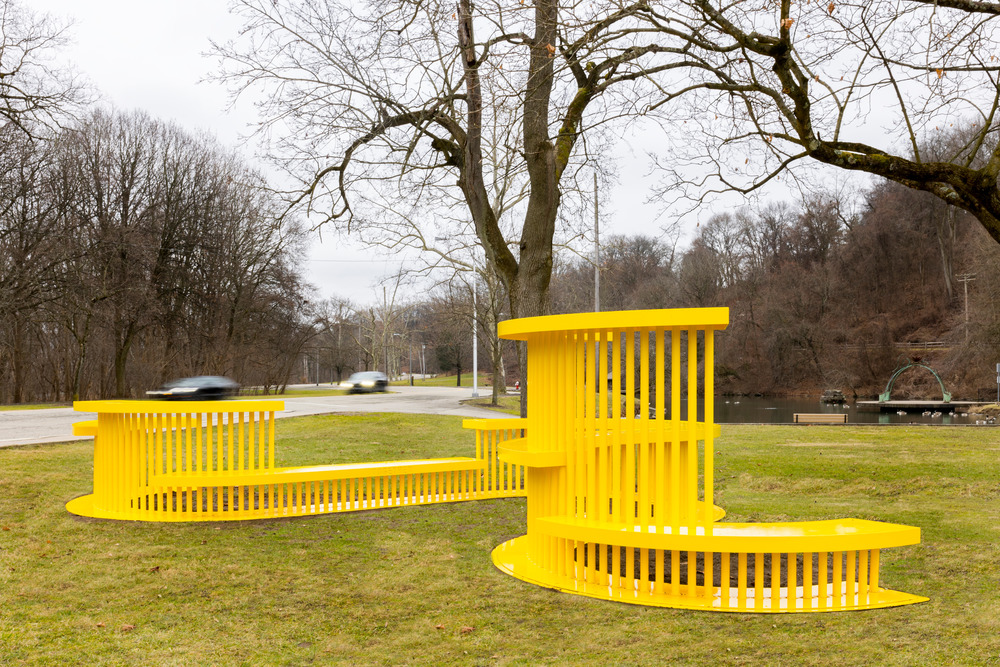 Together's design contains a series of stepped surfaces that wrap and frame two existing old ash trees that sit within the site. The two trees anchor the work to the natural landscape, while also serving as natural shade for the space during the summer. The installation's flowing form begins to carve out three communal gathering spaces within the landscape that encourage group interaction; the undulating surfaces serve as a table, a bench, a stage, and more for the community to make their own. Even though the installation is fixed, it becomes transformative to its user, creating an ever-changing experience that keeps people coming back to use the space in new ways. Also Read | Interior stylist Bhawana Bhatnagar on smart lockers at residential spaces
The design of the pattern cut into the surfaces of the platform was generated from images of water ripples to create a feeling of movement within the work and space. As sunlight passes through the work throughout the day, a cascade of light ripples and moves along the ground. The installation's transparency allows it to blend with the natural environment while providing a visual landmark within the landscape. The golden-yellow colour was selected through community feedback, due not only to its relationship to Pittsburgh, but also for its ability to evoke emotions of hope, happiness, and comfort within the space. Also Read | 5 Innovative ways to incorporate Japanese architectural elements in the Indian home decor
The surrounding spaces were being used for vendors, barbecues, parties, and more in isolated situations, so the work is designed to become an additive component to help interconnect these activities and bring people closer together. The hope is that the installation serves as a bridge for social connection and continues to further unify the community of Pittsburgh. Also Read | The summer beach edit by Tisva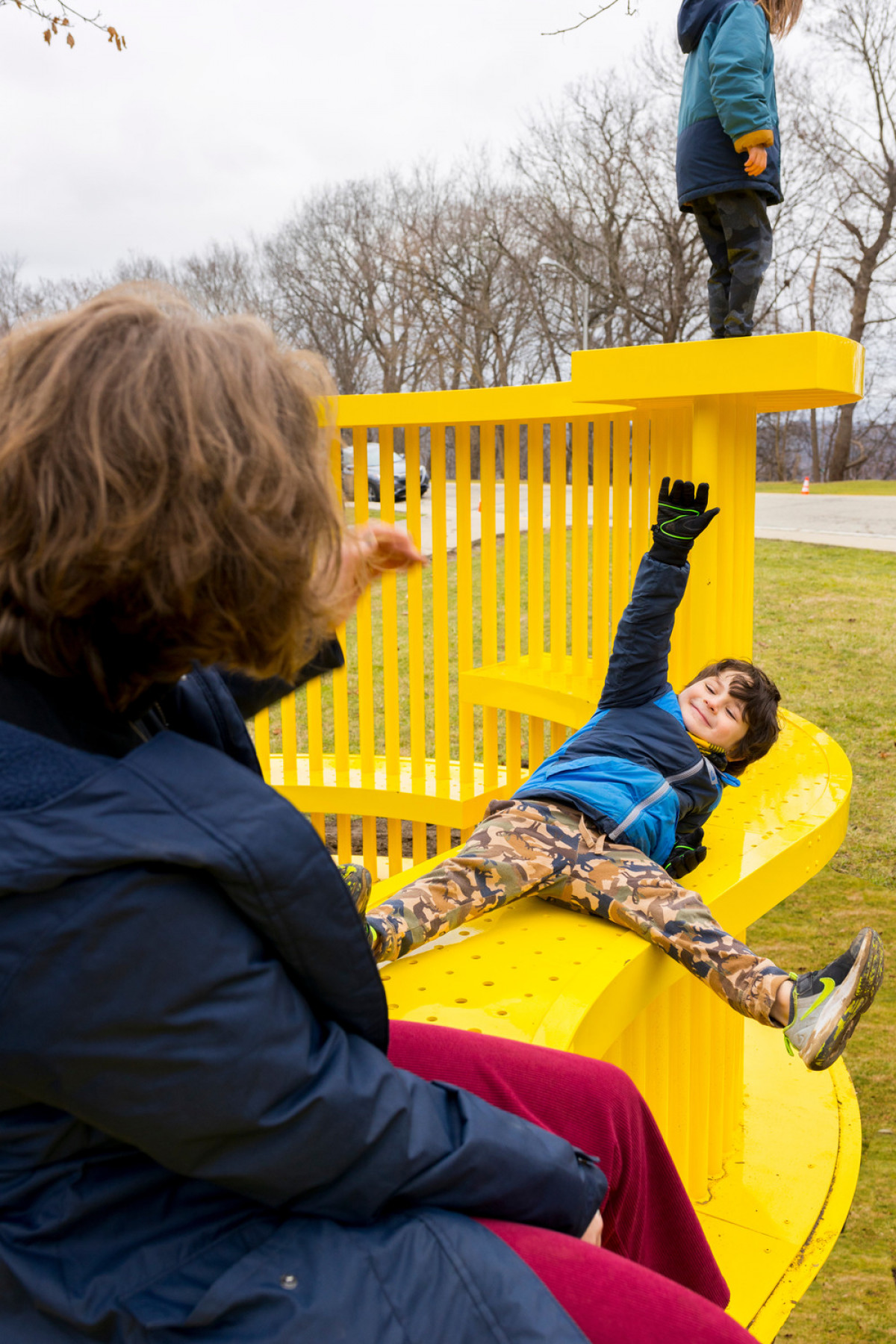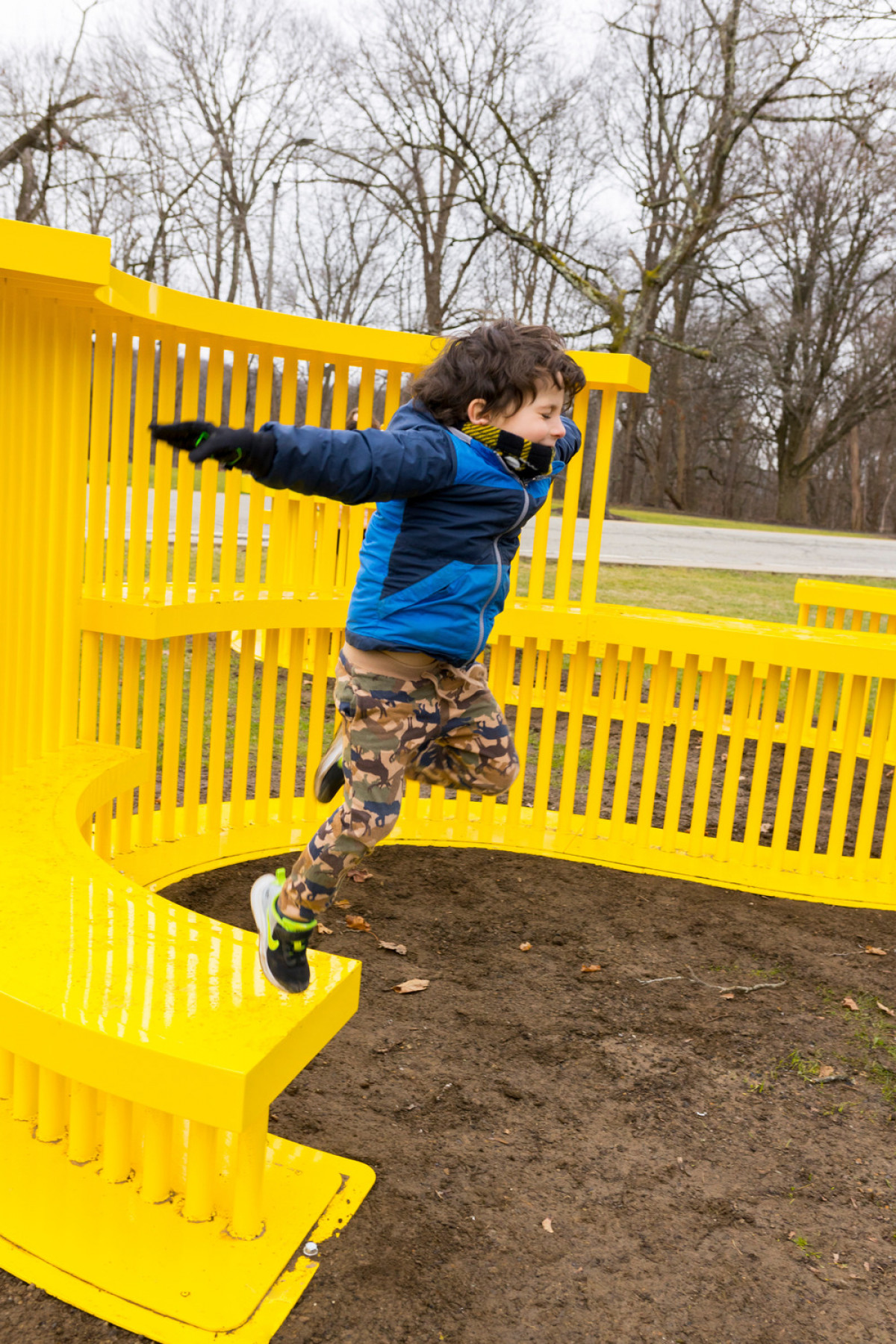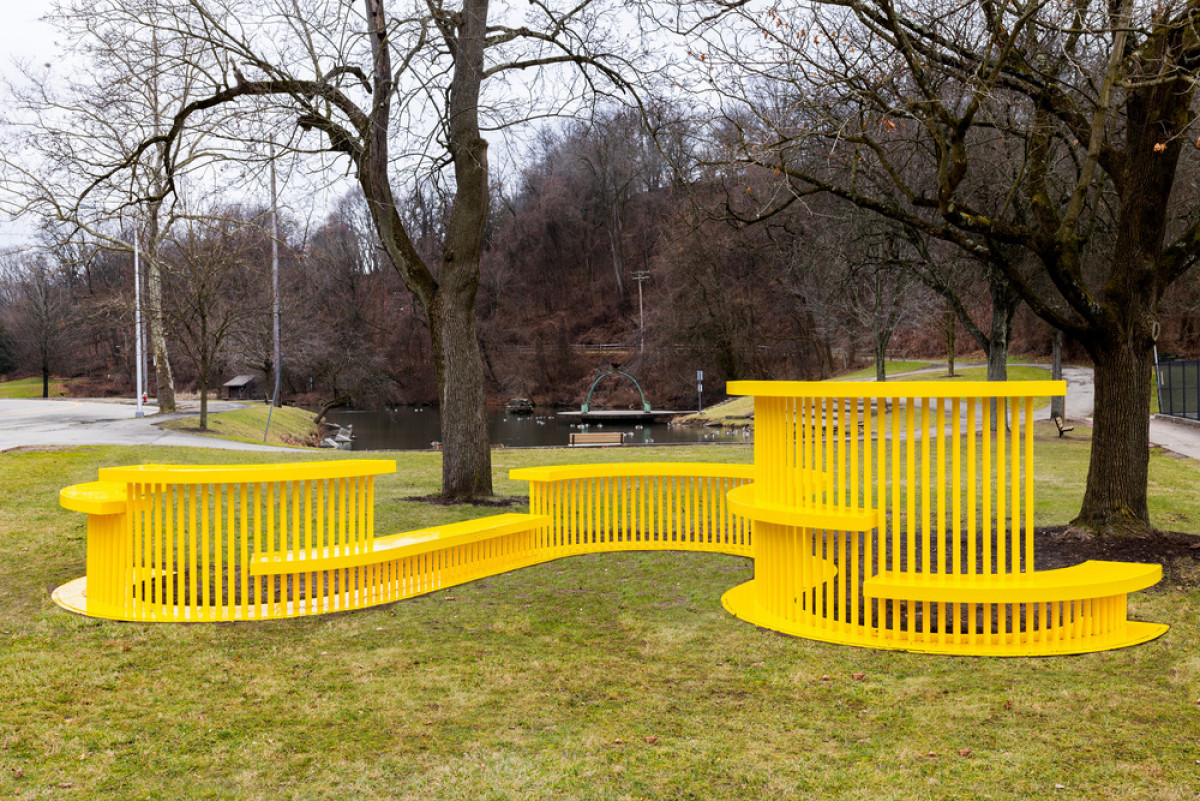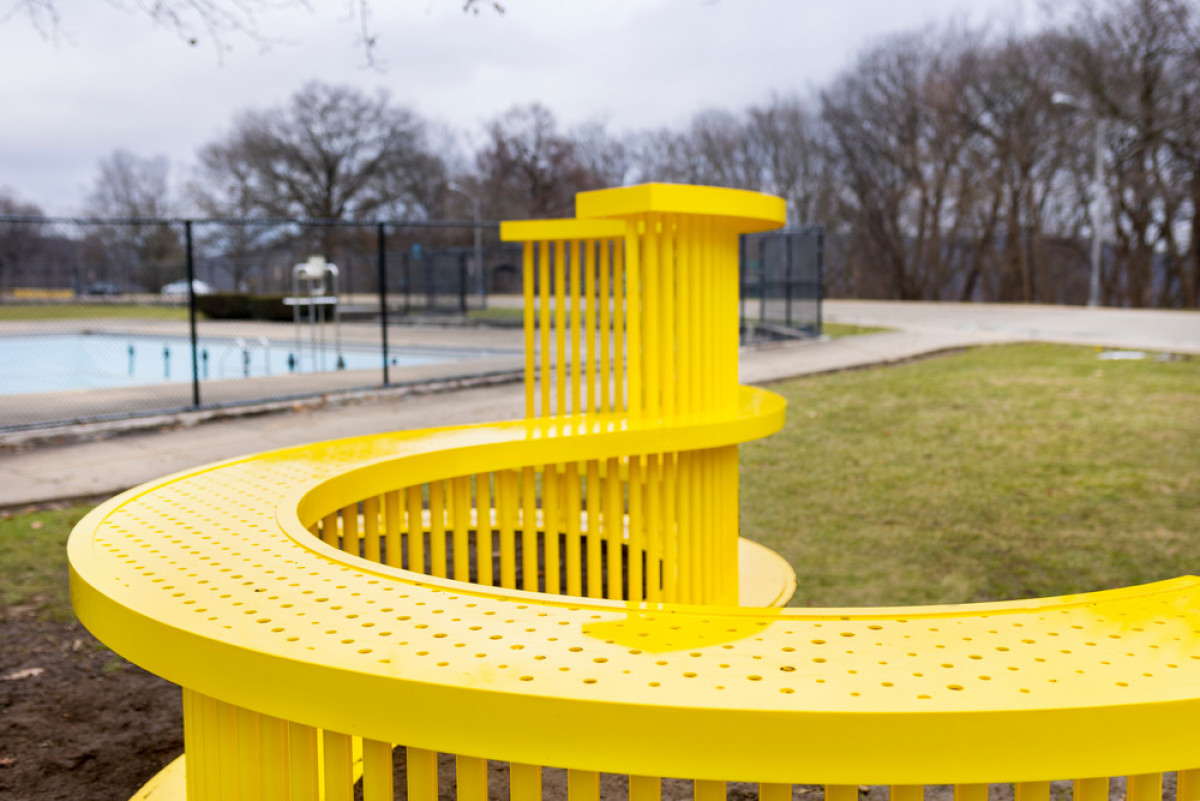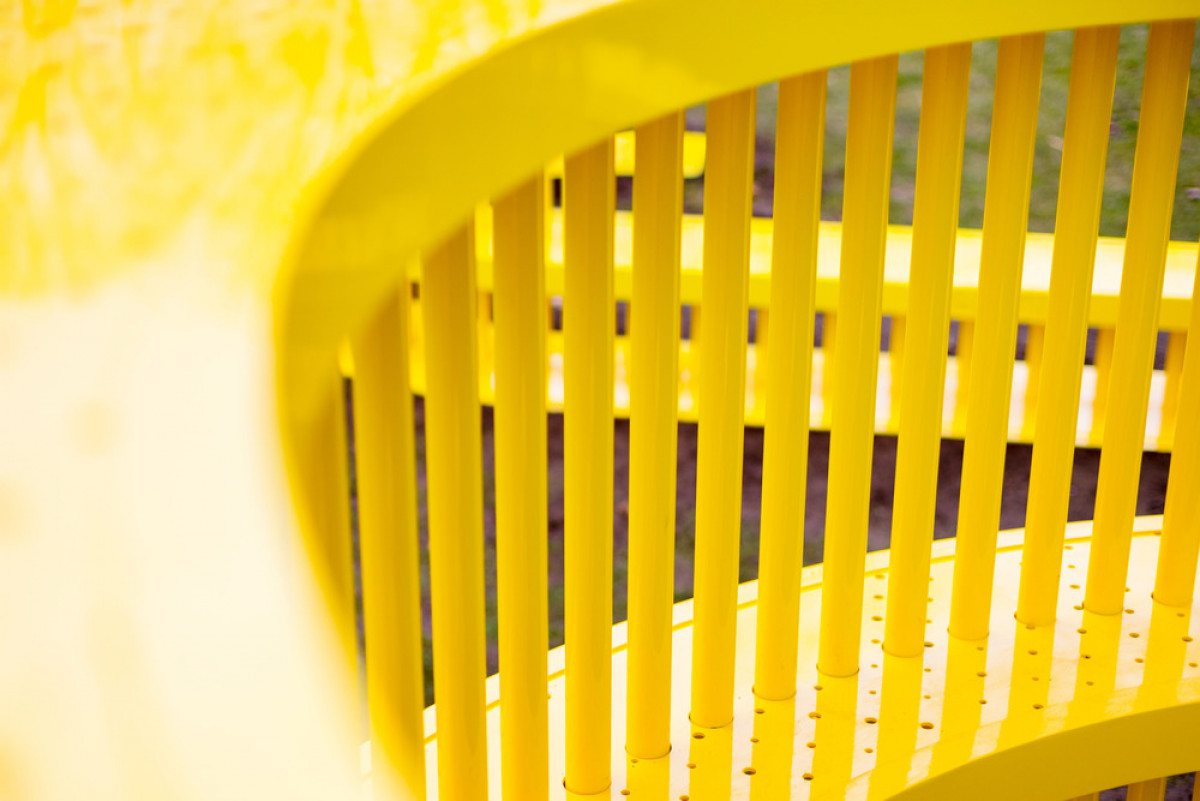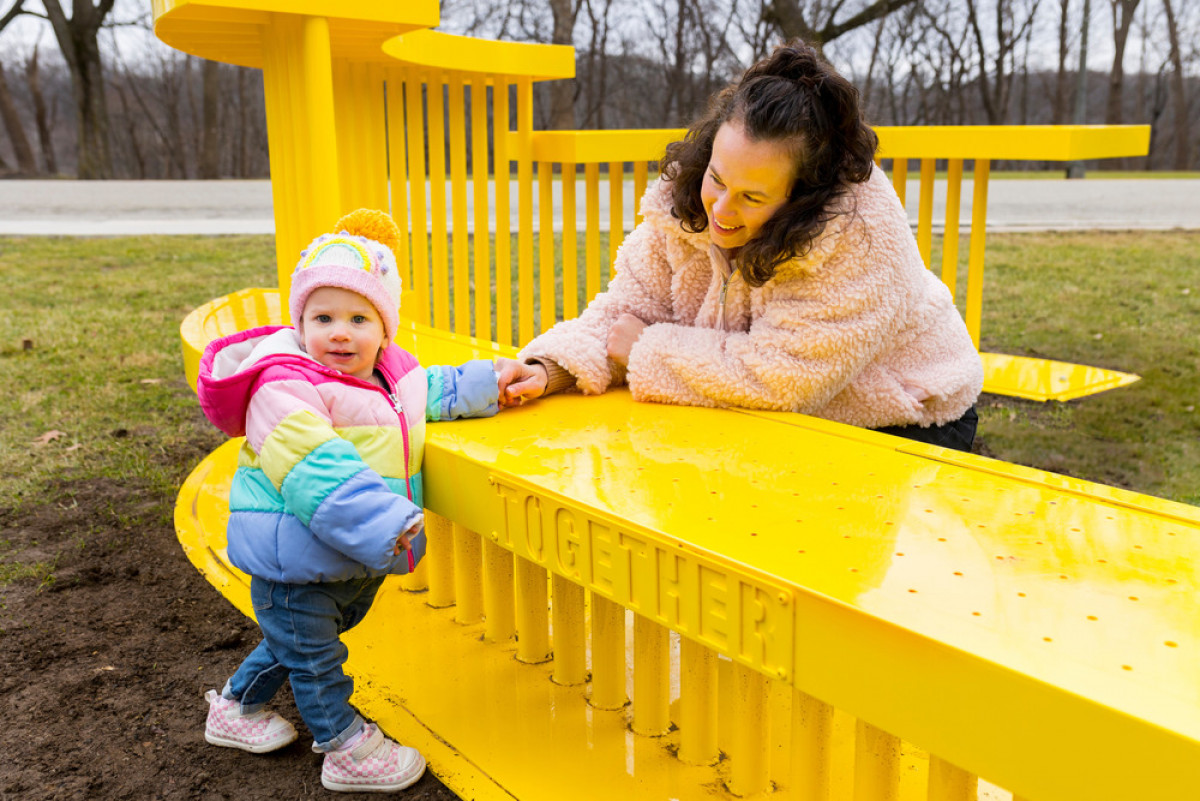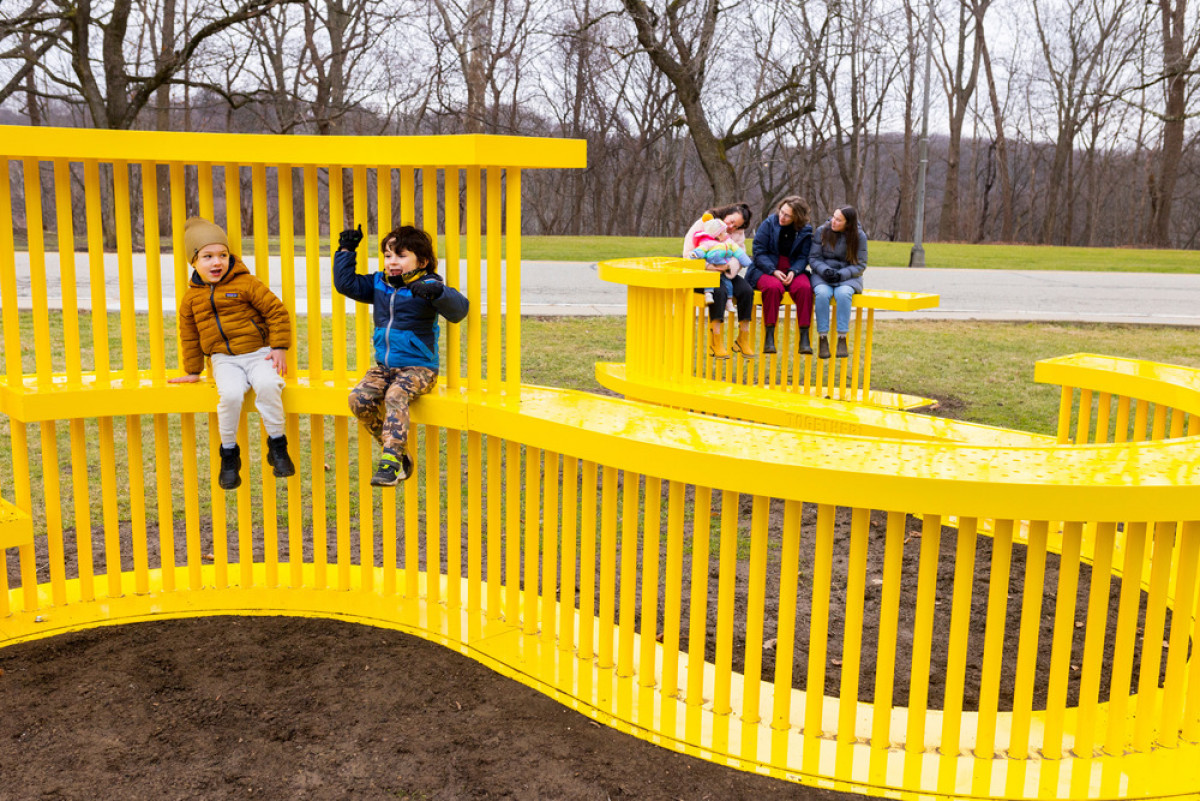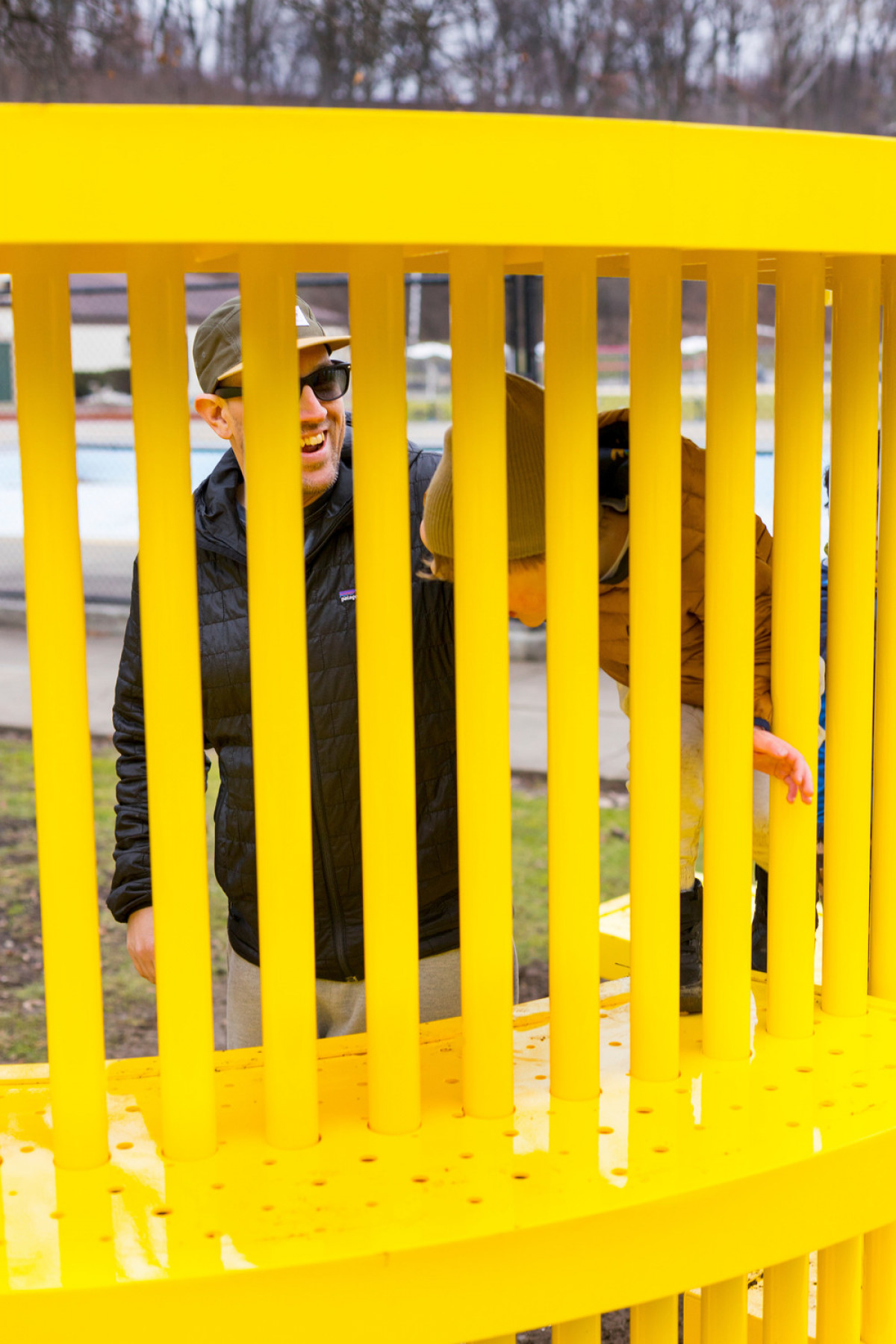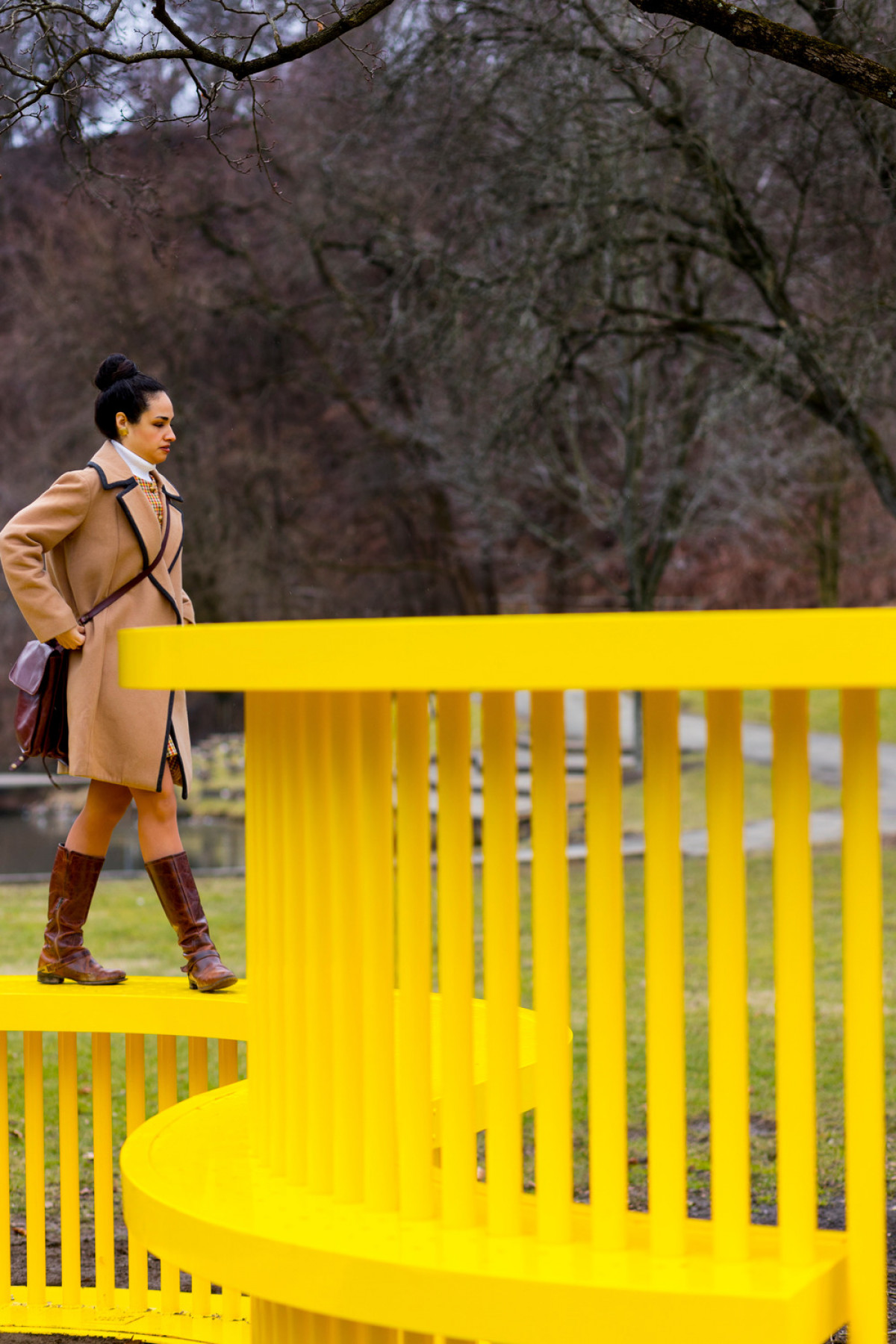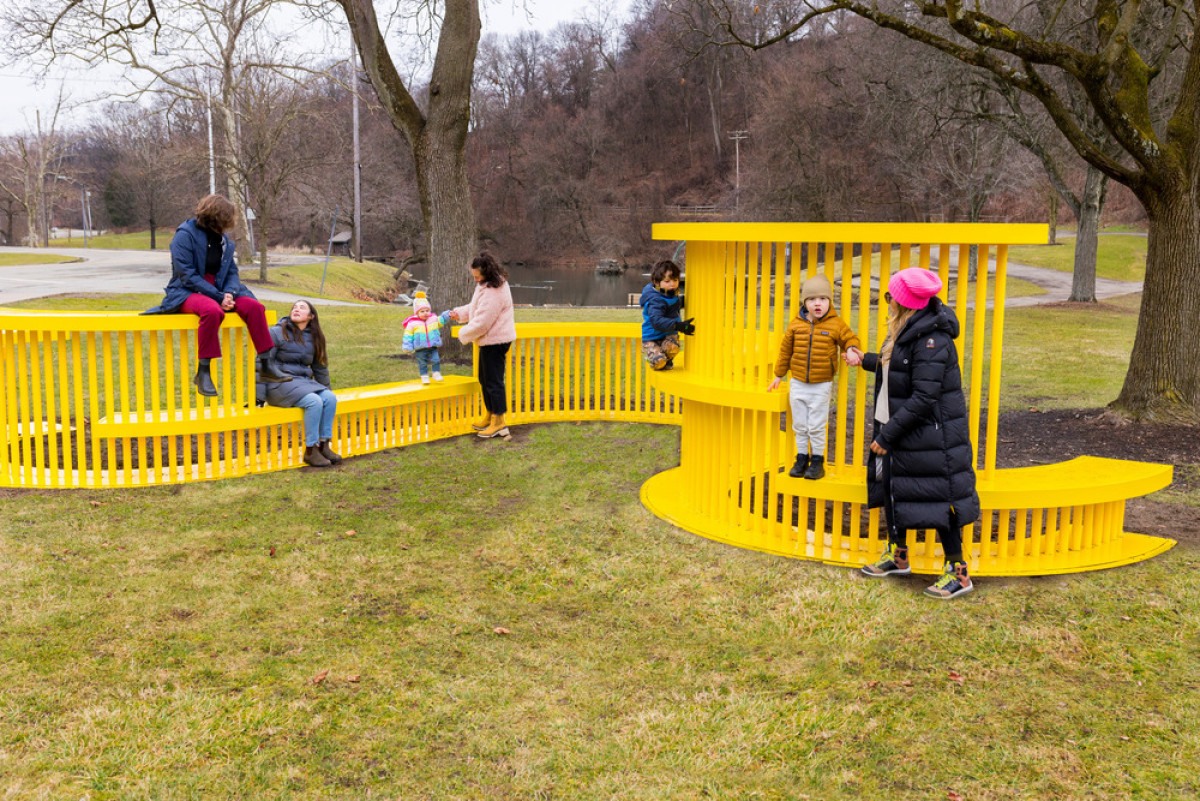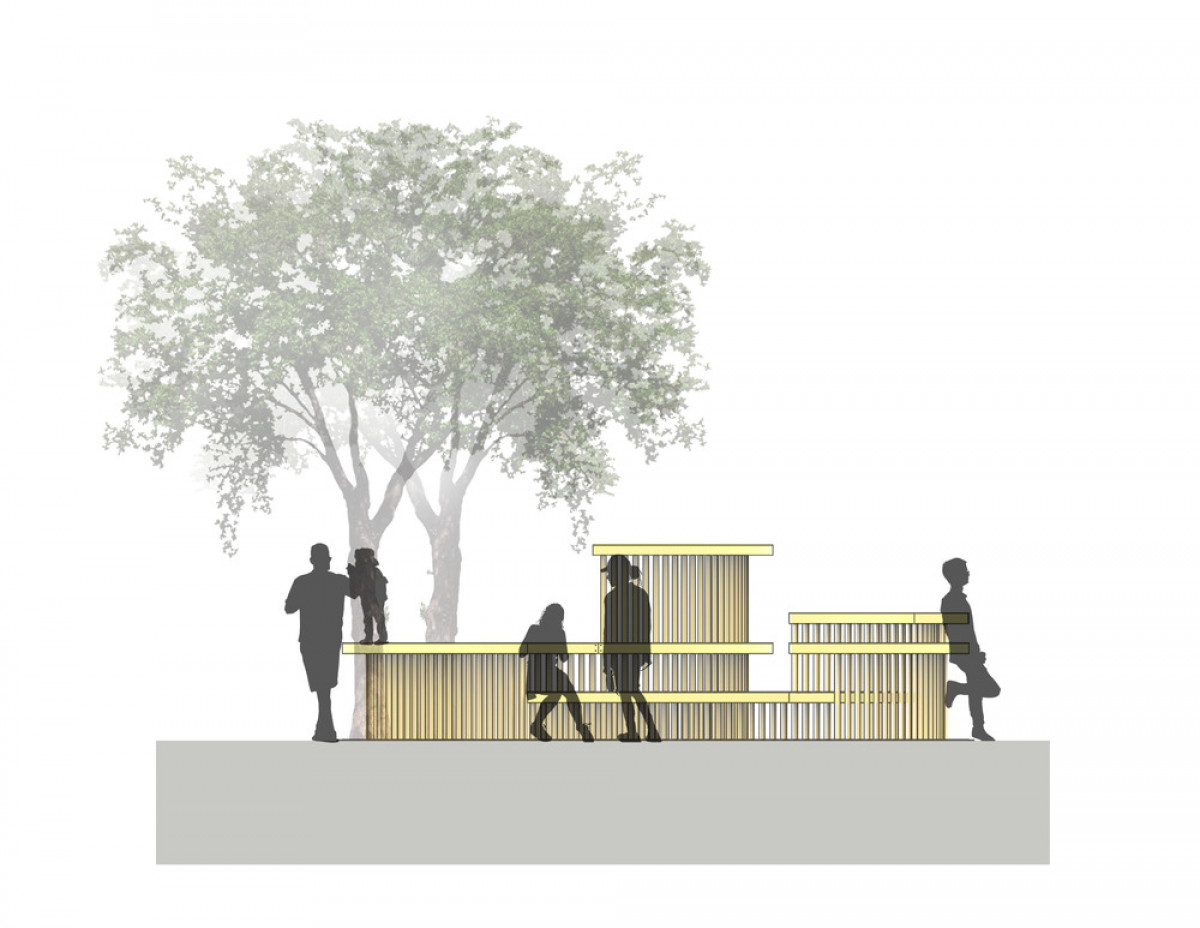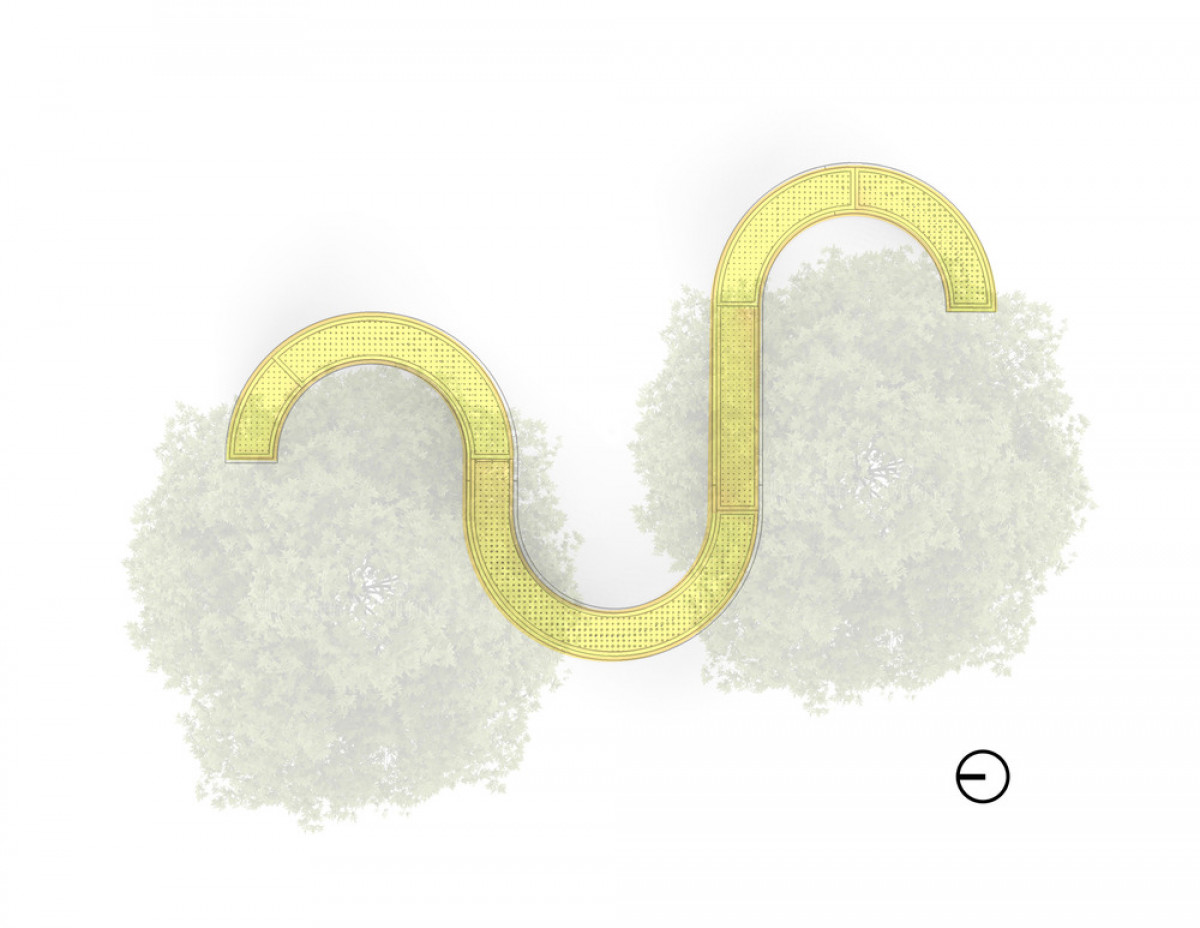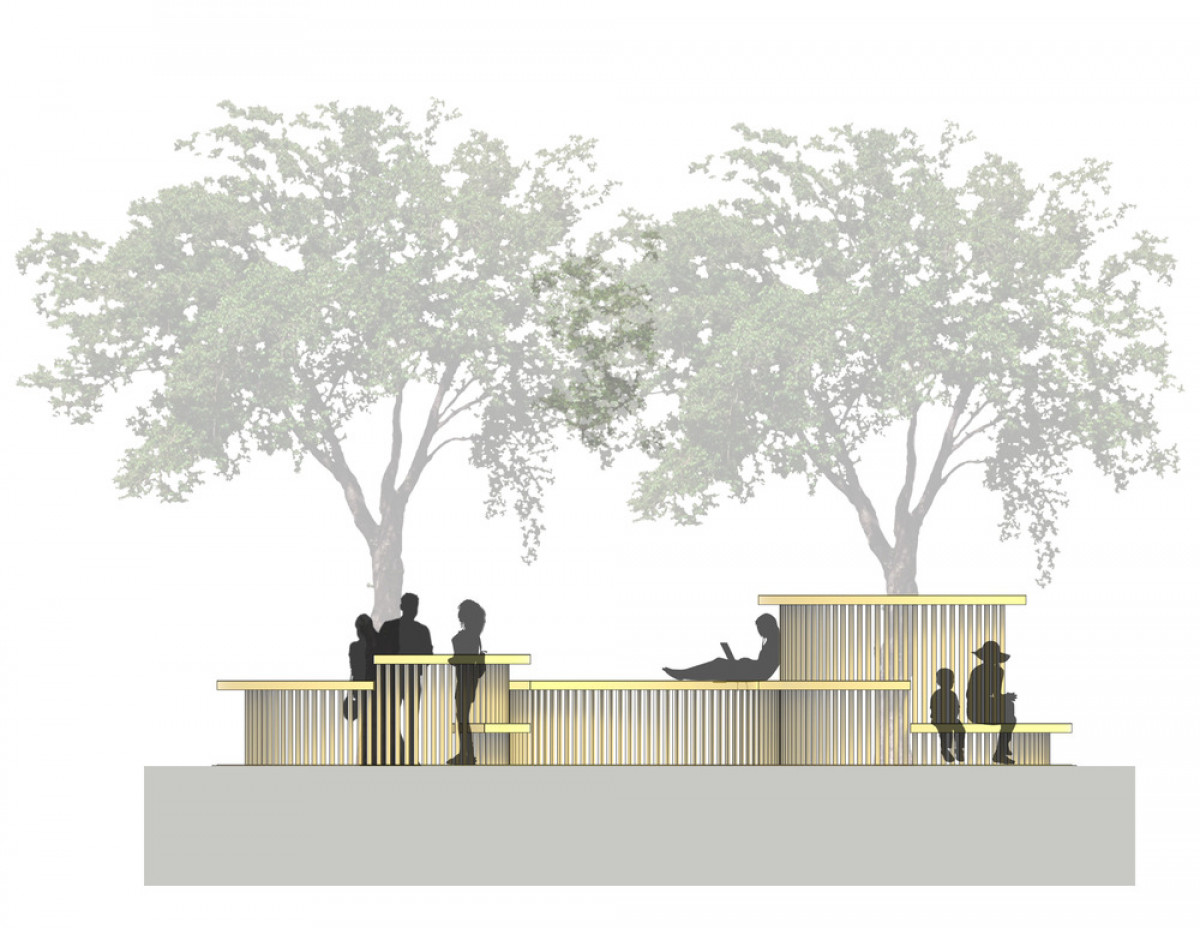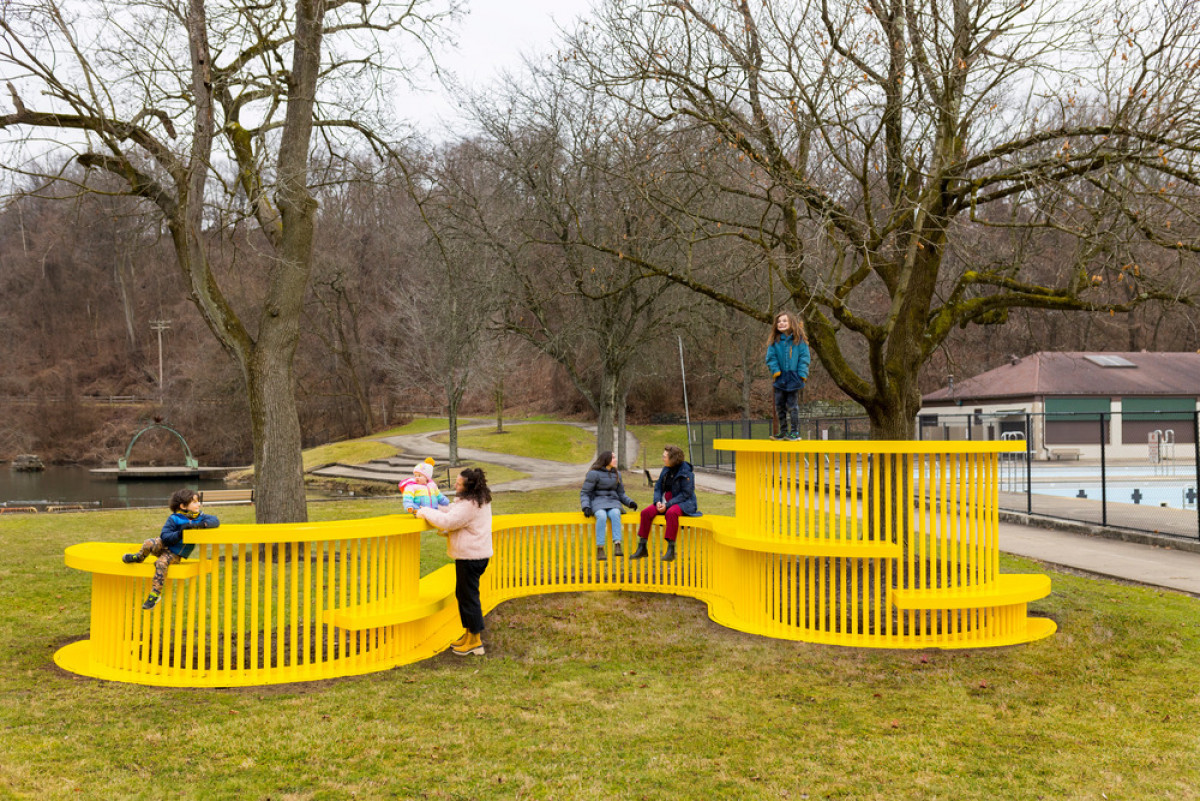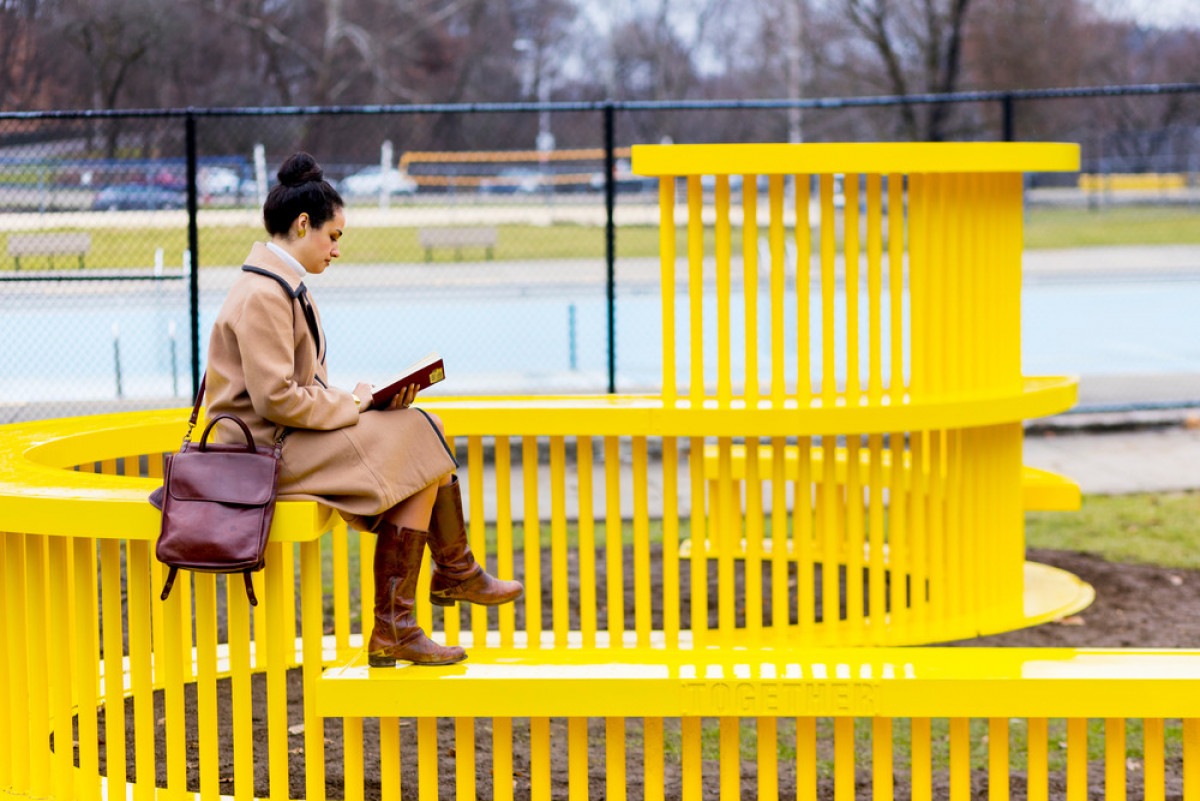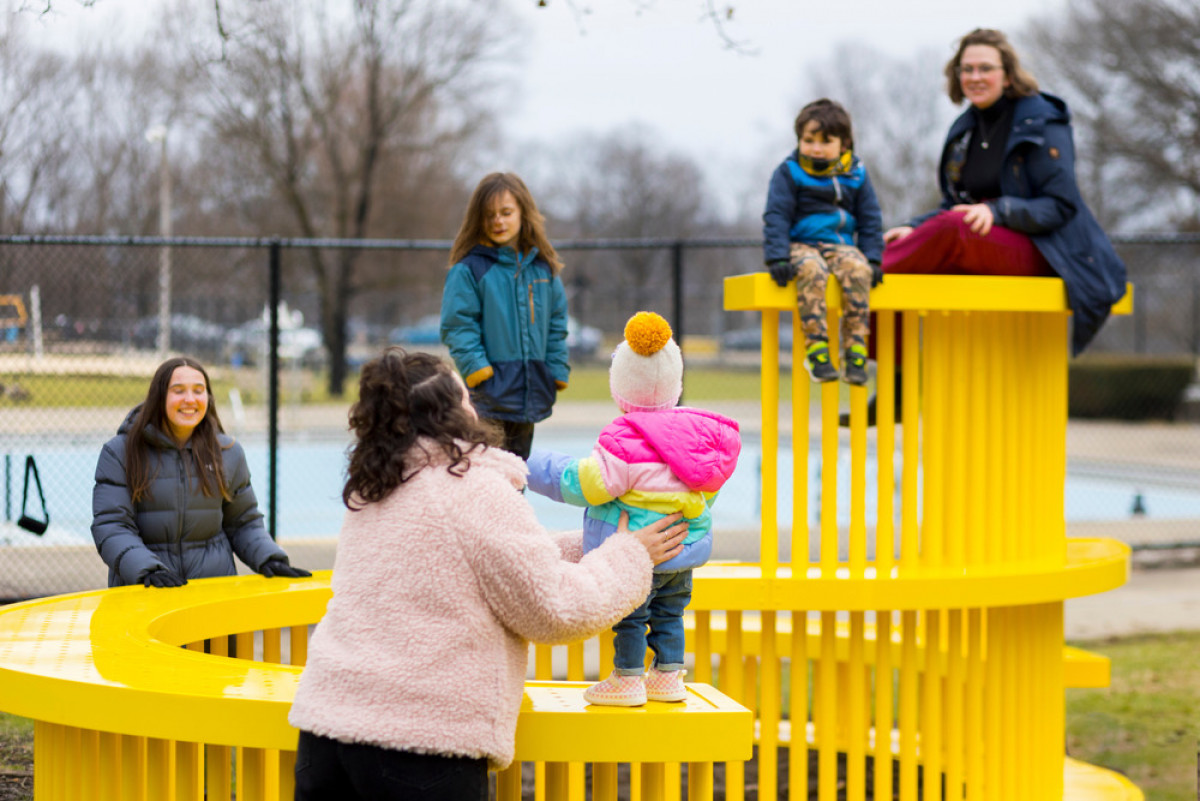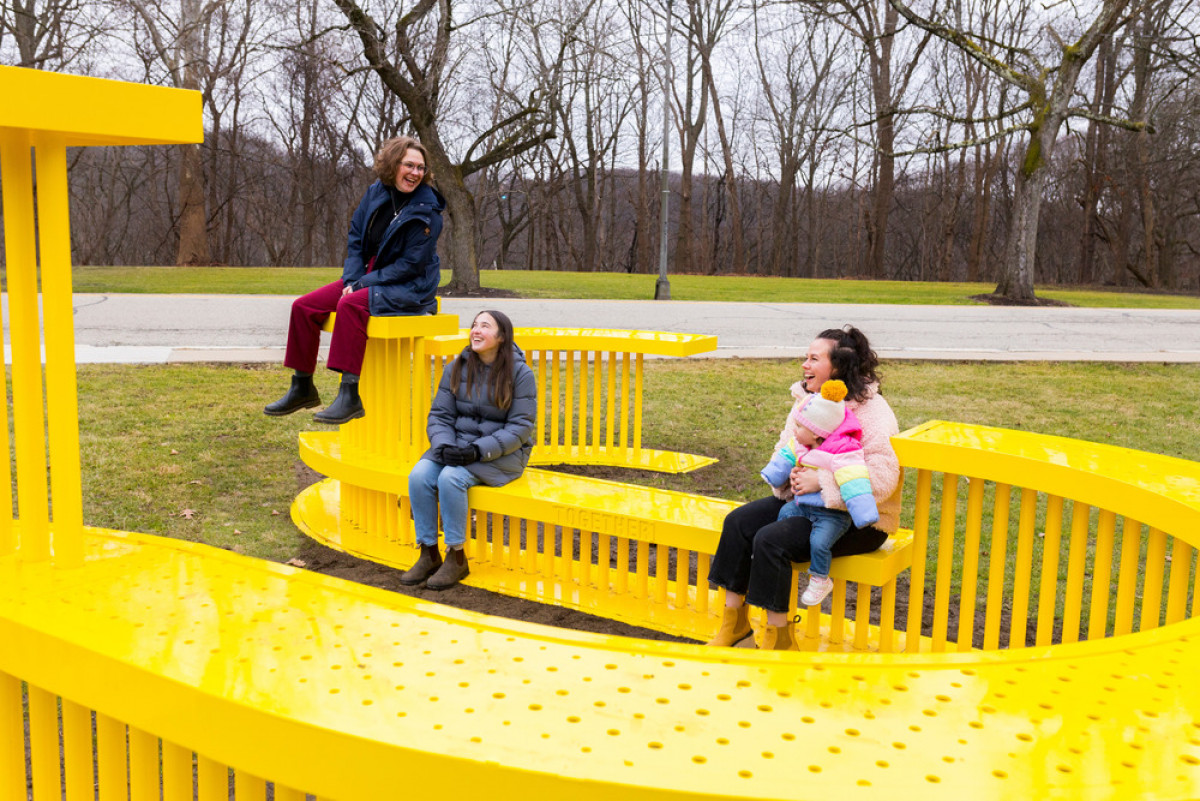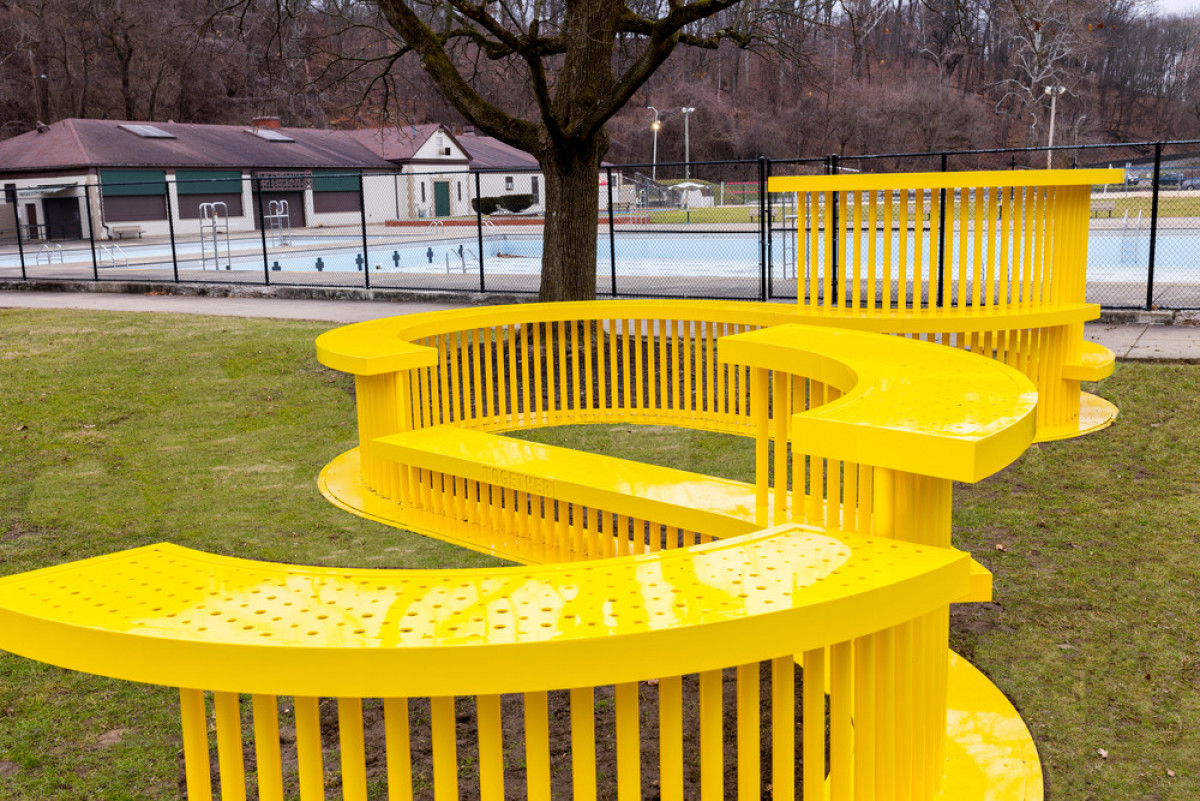 The Urban Conga also worked with local Pittsburgh community storyteller Alyssa Velazquez, who created a zine that is being utilized as a post-evaluation tool of the work. The zine walks one through the process of the work being implemented in Highland Park and the park's history, while also leaving a space for the community to reflect on their thoughts. Also Read: Easy Guide To Choose A Color Palette For Your Space
Technical sheet
Client: City of Pittsburgh
Year: 2023
Location: Highland Park - 151 Lake Dr, Pittsburgh, PA 15206
Project Size: 30'L x 19'W x 6'H
Designer / Fabricator: The Urban Conga
Photographer: Sean Carroll