ADesignStudio collaborated with interior designers PKD, lighting designers Glowing Structures, and the restaurant owners. Located in the Star Casino in Pyrmont, Flying Fish specializes in artful seafood. PKD's creative vision took inspiration from coastal New South Wales, expressed through ocean-inspired macramé sculptures, a bespoke carpet drawing on the cartography of the coastline, and ADesignStudio's unique light sculptures referencing fish roe.
The installations are made up of hundreds of round and organic-shaped handblown illuminated glass orbs. Clear and milky finishes create subtle variation through the hanging clusters and the crackle finish projects a dappled light.
Also Read | Five interesting ways to redefine your kitchen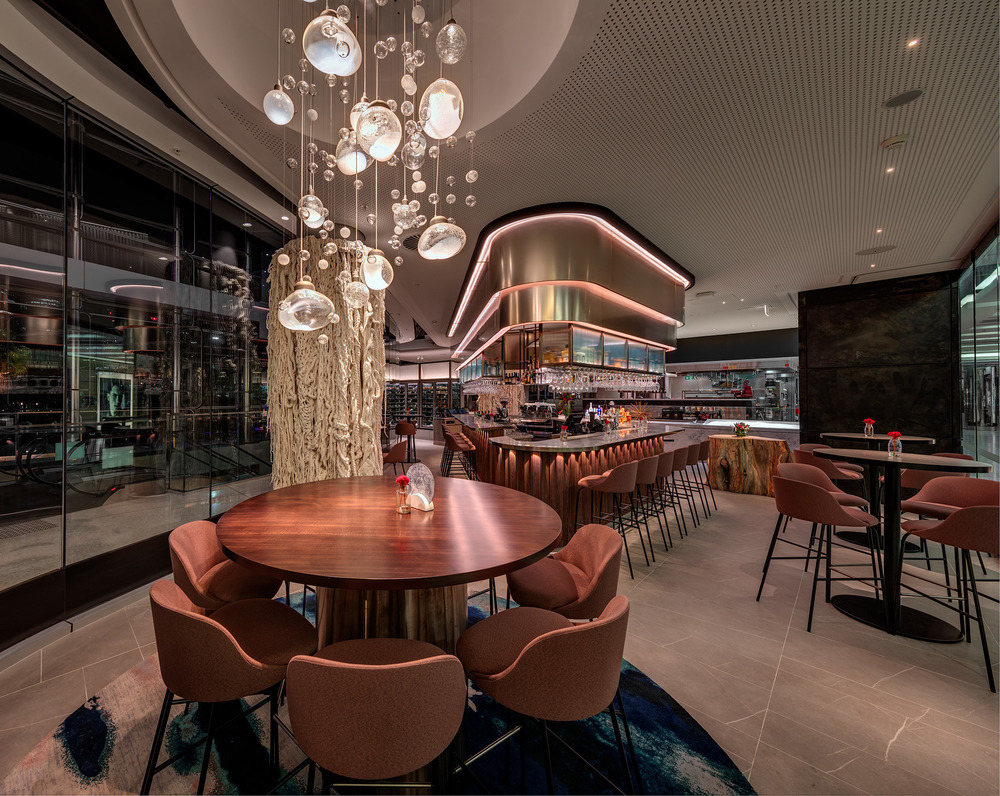 The lights are an adaptation of ADesignStudio's Eon Collection, that brings together the lighting elements of focal glow, ambient luminescence, and play of brilliance into a single fitting. The metal piece containing the light source is the 'focal glow;' the glazed orb as a diffuser creates 'ambient luminescence;' and an interlocking triangular frame adds a 'play of brilliance.' The distinctive crackle finish also acts as a diffuser and creates natural dappled light refraction.
Also Read | Deck up your home with Pantone Colored Marbles
Orbs of various shapes, sizes, and finishes are suspended at different heights over the larger dining tables. Creating patterns of light on the tables, the illuminated clusters evoke the mood and ambiance of an underwater setting and enhance the Flying Fish dining experience.