After a hiatus of almost two years on account of the pandemic induced restrictions, India's leading stone company - Classic Marble Company (CMC) made a spectacular splash at the iDAC 2022 Expo held in the city from May 05 to May 07. CMC's booth at the venue was inaugurated by Mr Naushir DeVitre of Talati & Partners on the opening day of the Expo. At the mega gathering of architects, designers and consultants from all over India, CMC revealed some of its latest offerings to visitors at the venue.
Also Read: Retrofitting an 80-year-old Art-Deco Apartment in Mumbai

From amongst the bouquet of offerings, the company's latest line of veined designs in white in the KalingaStone Quartz made heads turn while the innovative fluting patterns in Terrazzo caught everyone's attention. Also, on display were six exclusive colours in the limited edition stones from the 9th Avenue collection in wall cladding design and value additions in marble among other newer introductions.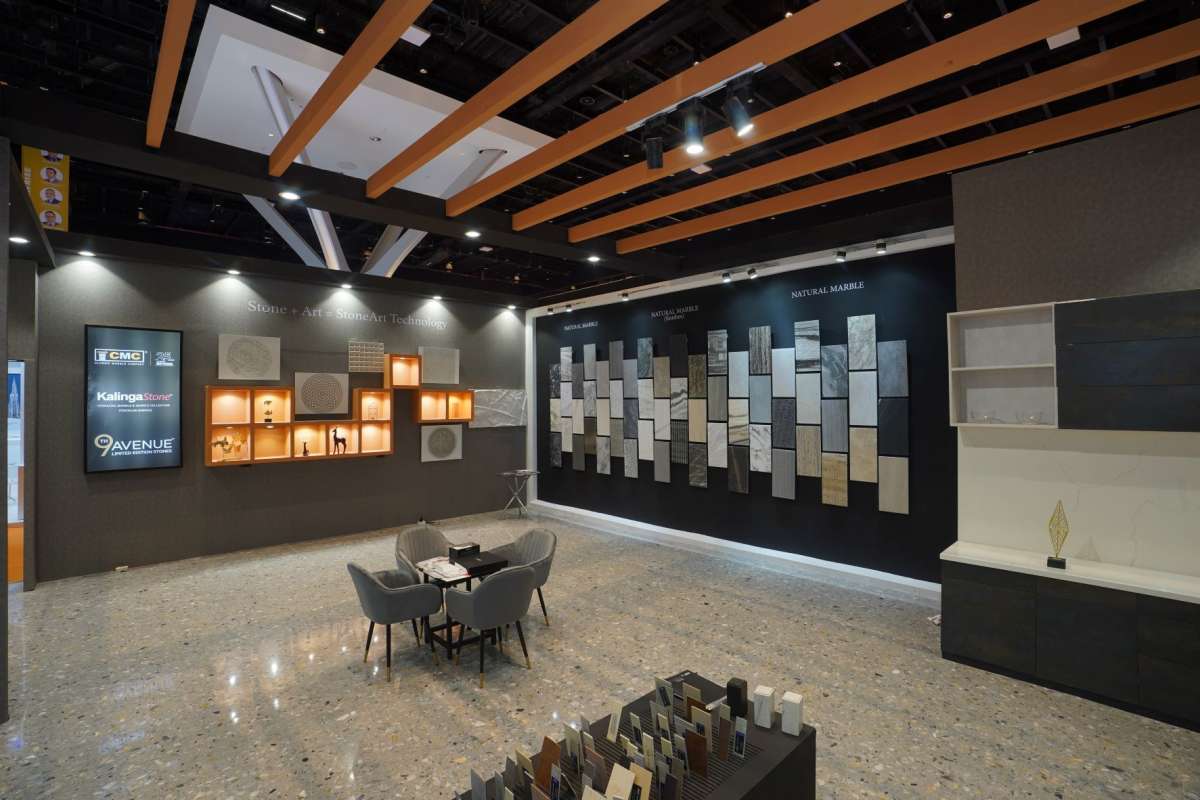 "iDAC proved to be just the right platform for us to showcase our latest offerings and announce the latest developments to our target group. Some of our most promising products including our newly launched line of white-veined quartz in 20 varying patterns and the fluting patterns in Terrazzo received much appreciation at the expo. Our offerings at the event were an assortment to meet the requirements of the millennial luxury homeowners," says Mr Amit Shah, Managing Director, CMC.
Also Read: How to Design a Perfect Kitchen
CMC in collaboration with Zafar Chaudhary and Sahir Chaudhary exhibited an exquisite installation - The dance. Inspired by the relationship between the cyclic life path and the ever-expanding universe, through marble and steel the installation created an effect that depicts the 'Dance of Life'.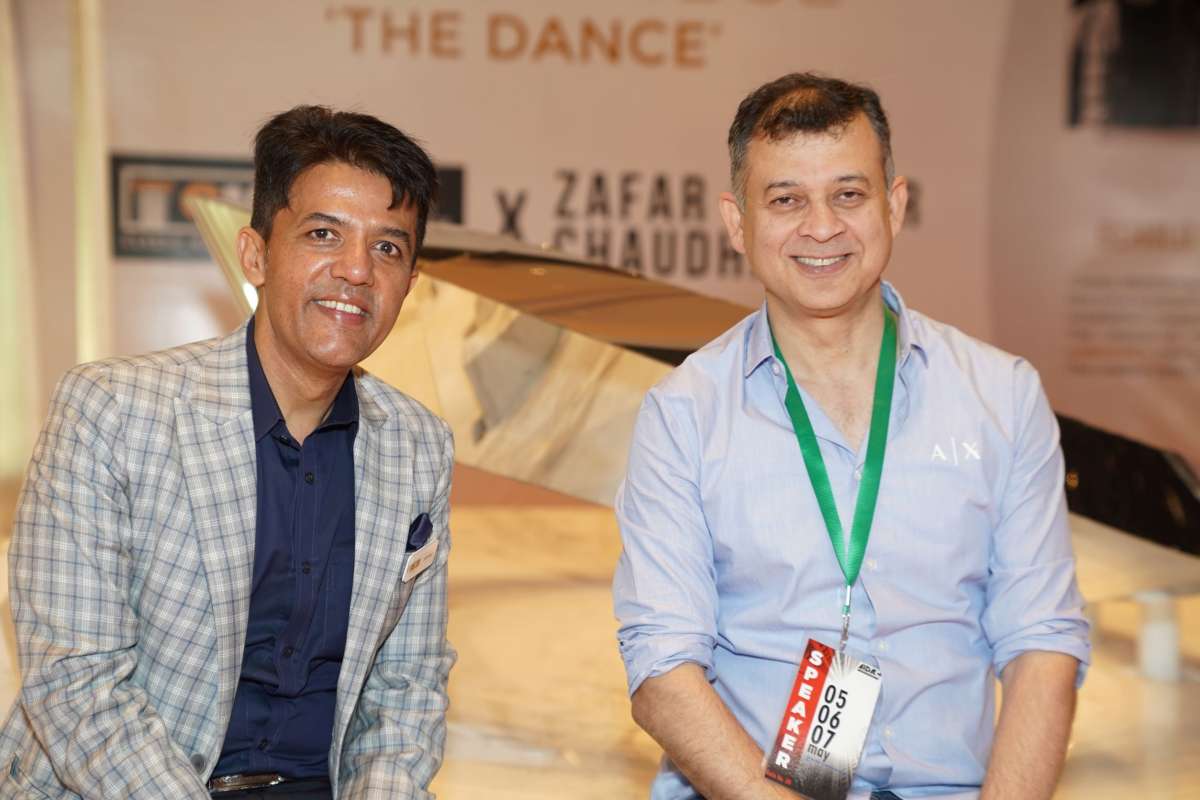 "CMC has partnered many visions and this time was proud to partner the 'The dance', an installation created by Sahir Chaudhary. The choice of marble is from our Natural rare and exquisite collection in Bianco Oro. The marble notes help bring alive the 'dance of life in all its glory," adds Mr Shah.
Also Read | Montreal, Canada : New outdoor furniture section on degaspe.ca
Apart from the new white-veined quartz series which has around 20 choices for kitchen countertops and the fluting patterned Terrazzo for decorative walls, CMC had on display a selection from the stone art category for walls including the inlay and mural designs.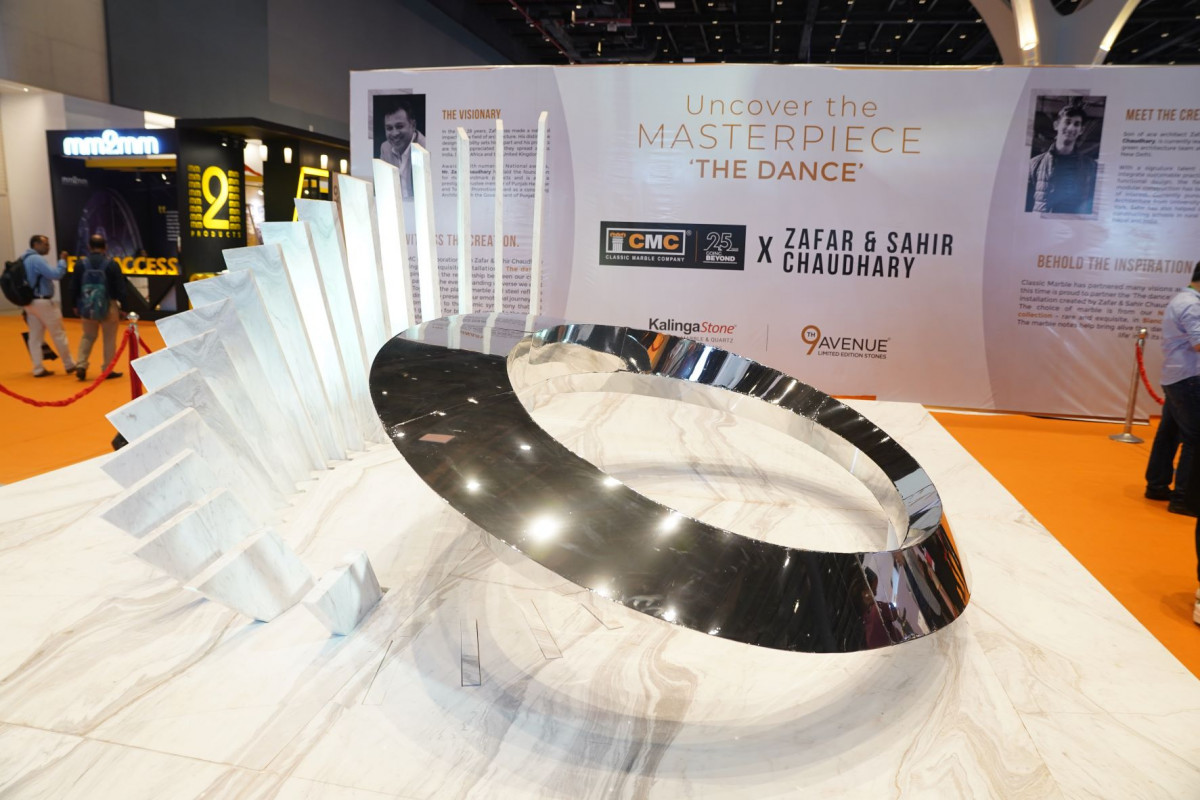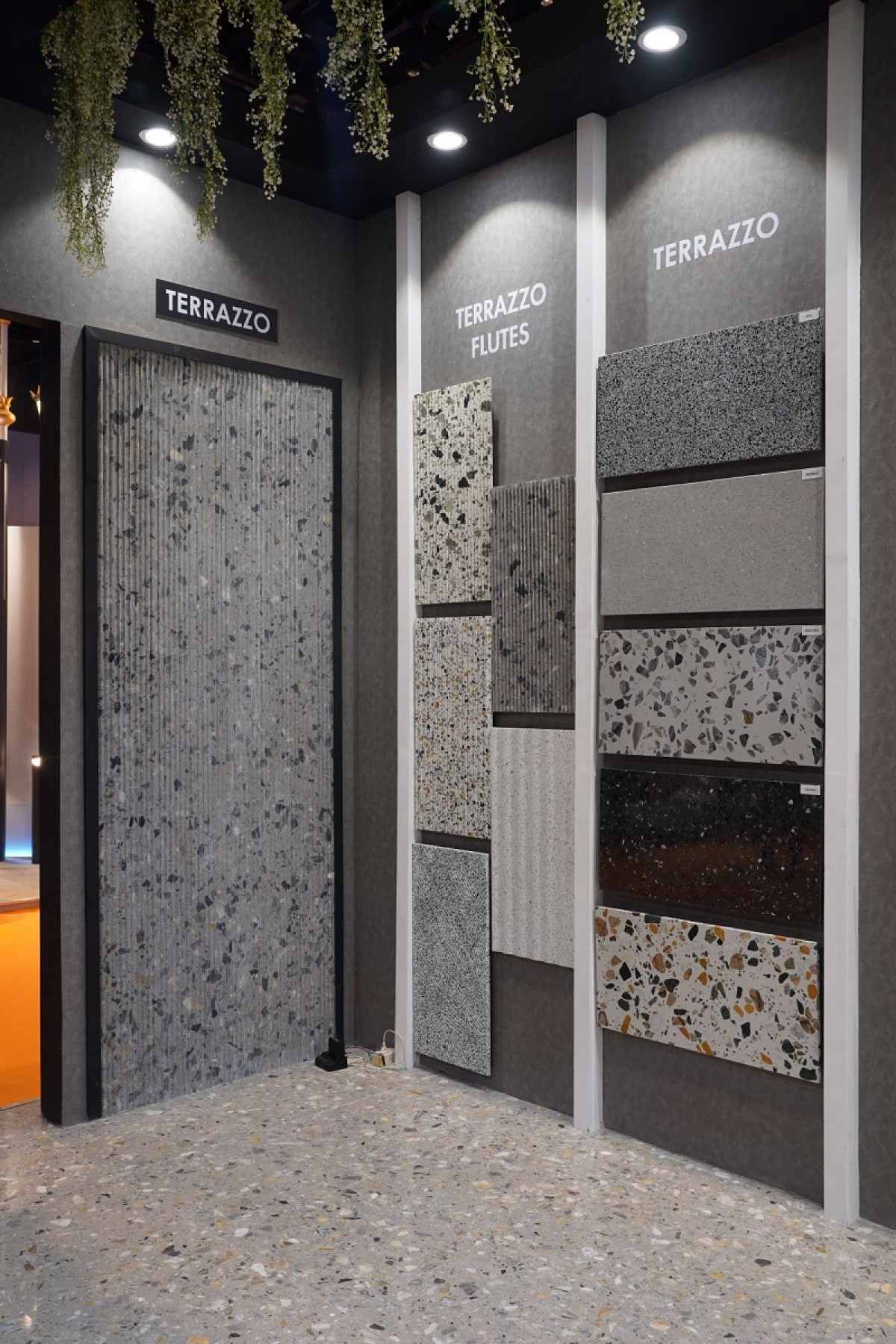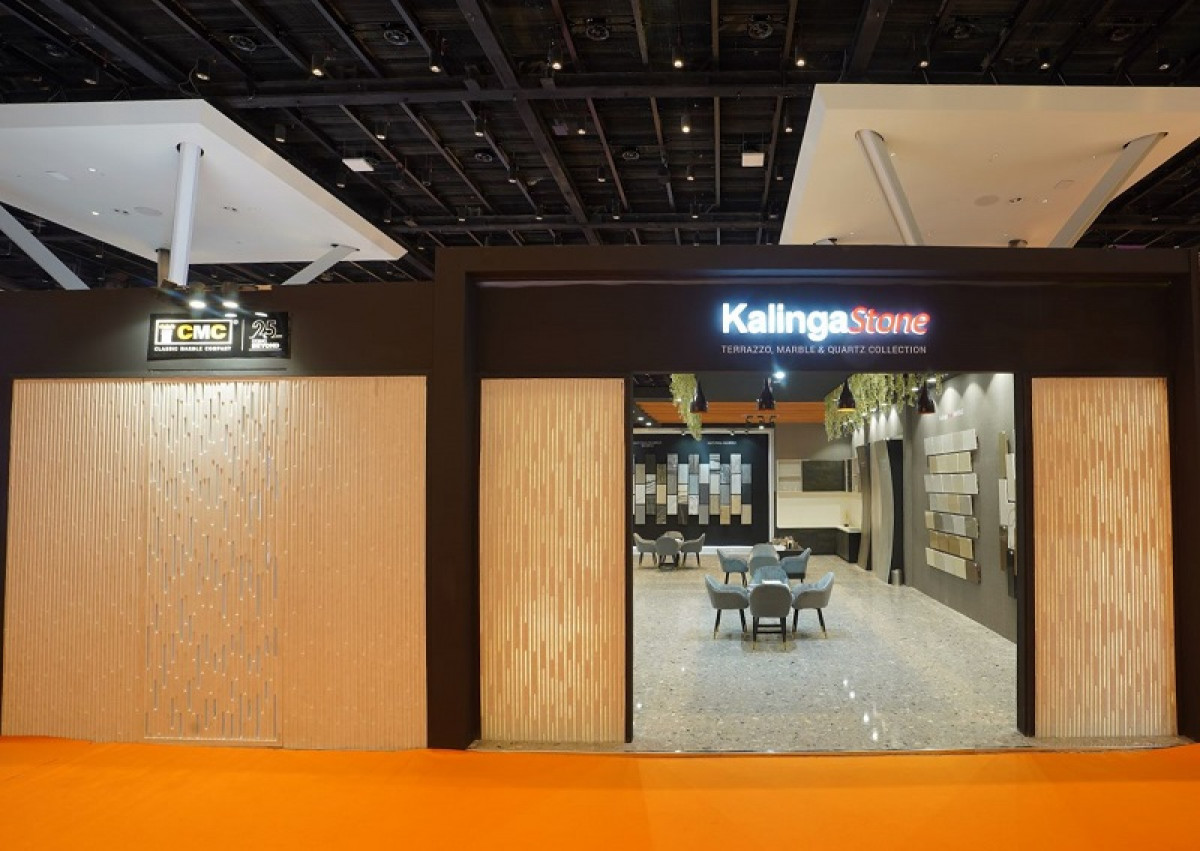 The company showcased over 20 variations in designs and colours in Terrazzo to create customized inlay patterns in Terrazzo flooring designs. Among other surface designs, CMC displayed a natural stone collection and a range of slim tiles in Kalesinterflex and Techlam under KalingaStone porcelain surfaces. The slim tiles for façade, wall cladding and flooring, and furniture applications for synchrony in designs were also on display.
Also Read: High End Office Interiors At New Delhi