The partners of the Odea Montréal real estate project - CREECO and Cogir real estate - are very proud to collaborate with the team that will permanently build the Fonderie Darling Place Publique designed by Daoust Lestage Lizotte Stecker, as announced on March 8th at a partnership launch cocktail. The role that Odea Montreal will play in the realization of this project is in keeping with the spirit of good neighbourliness that has inspired the two institutions to create constructive links since they first began working together.
"For us, this contribution is a natural extension of the Odea Montreal project, which is located just a stone's throw from the Fonderie Darling. Since the beginning of the project, we have been committed to highlighting this centre for the circulation of contemporary art, since it is one of our favourite topics. In the same vein, Odea Montreal will have an art courtyard accessible to the public," said Derrick Neeposh, President of CREECO, and Mathieu Duguay, President and CEO, of Cogir Real Estate.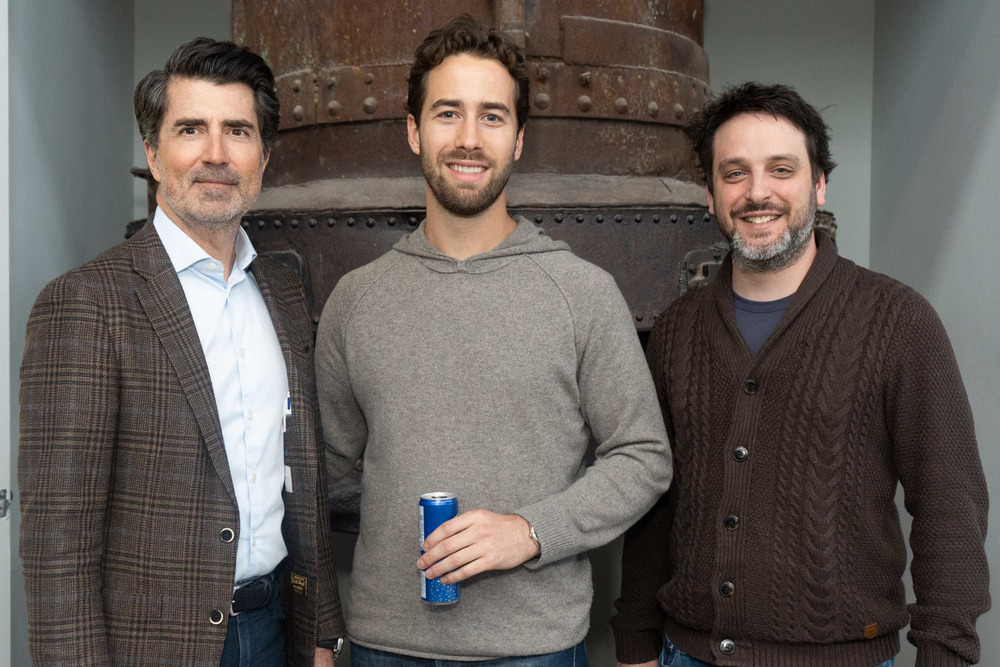 This special relationship also prompted Odea Montreal to invite Fonderie Darling to guide them in the creation of the courtyard. Odea Montreal will also make an artist's studio available to its occupants, again in collaboration with Fonderie Darling.
"I am very proud of this new partnership between Fonderie Darling and Odea Montreal. Thanks to this agreement, Fonderie Darling will be able to carry out its programming in Place du Sable-Gris and turn it into a true outdoor art space. Place Publique will create a link between Fonderie Darling and Odea Montreal. The idea is to make our audiences circulate between this place and the outdoor art garden of Odea Montreal, next to Fonderie Darling, to invite conversation and enrich the life of the neighbourhood by investing its outdoor spaces for its revitalization and community development," said Caroline Andrieux, founder and artistic director of Fonderie Darling.
Since 2007, Fonderie Darling Place Publique has come alive during the summer. As of next June, this popular public meeting place will welcome citizens year-round. The permanent Place Publique will be dedicated to the diffusion of visual arts and will host different works and performances continuously.
Odea Montréal, an ally concerned with respectfully inserting itself into the existing fabric.
Odea Montréal will include condos, apartments, a commercial space, and offices. The architectural concept was adopted to establish a harmonious visual and urban mesh between the project and its environment. It will include a basilica, a 25-storey tower, and a courtyard that will be accessible to the public. Two heritage buildings on the site will be preserved and integrated into the construction. In keeping with the Cree Nation's principle of preserving the Earth, a significant Net Positive component will promote environmental protection, carbon emission reduction, and user health and wellness throughout the project. LEED v4 Silver certification is being sought.
The project is scheduled for delivery in the summer of 2024. Odea Montréal