Camille Charland Perez, Interior Designer and host of popular home improvement shows, Rénover pour louer (CASA) and Mini chalet: grandeur nature (TVA), and her life partner Jeffrey Labrie, announce the debut of their new business venture. Together they are launching Oregon, a new company offering complete building plans and design packages for residential construction that are high-end, yet laid back, inspired by the West Coast lifestyle.
Oregon's architectural inspirations are a departure from what is currently found on the market. Instead, their offering is a hybrid between custom build and ready made plans. New house models will be launched yearly, in addition to auxiliary dwelling units such as independent studios for small office spaces, additional living quarters, or thermal stations. These will all be available in limited quantities.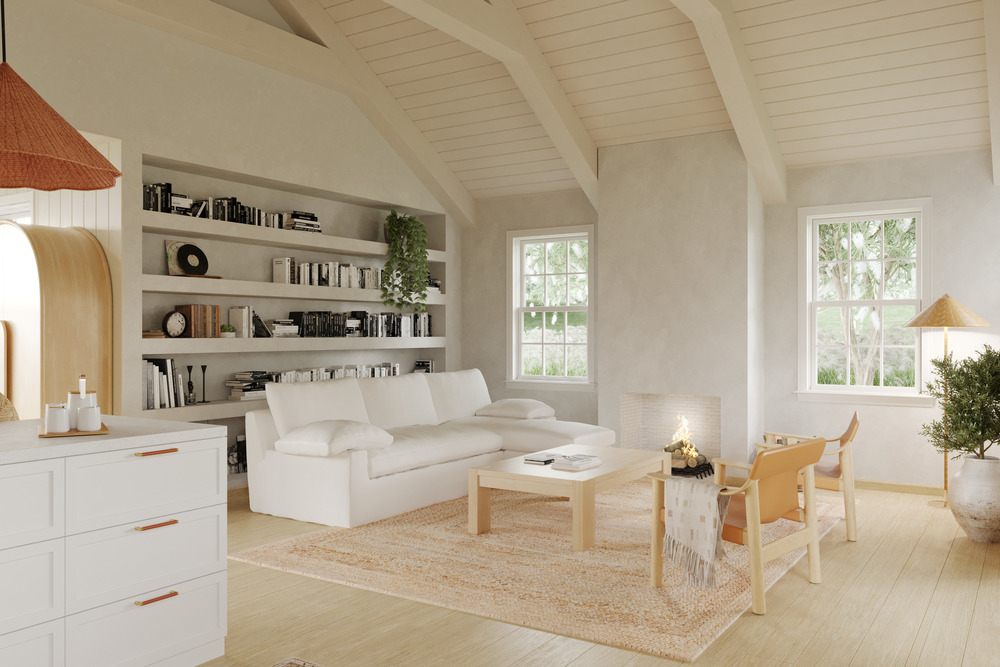 The Design Box: an Oregon exclusive
Oregon clients will have the option to add the Design Box package to their house plan, which includes an elegant box of pre-selected samples for floors, cabinets, countertops, tiles, exterior cladding, and more. Oregon is the only company to offer this exclusive concept to its clients, and each model is accompanied by a product buying guide for furniture, lighting, and accessories choices. Moreover, customers will be able to project themselves into their new environment using 3D renderings showcased on the website.
"One of our strengths is the all-in-one Design Box package," explains Camille. "In addition to an architectural plan, we include a corresponding list of materials and furniture elements. We were inspired to simplify the building process because homeowners often experience it as stressful with too many choices and decisions to make."
Top-of-the-line products and ecological concerns
Oregon house plans emphasize greener, healthier materials and techniques that are more environmentally sustainable and exceed current construction standards. They are pleased to be skillfully incorporating nature into some of their projects with green roofs, interior courtyards, attached greenhouses, and rainwater harvesting. Camille is currently working in partnership with companies to design custom products, such as exterior cladding and wood floor shades, in order to develop out-of-the-ordinary collections that will be exclusive to Oregon.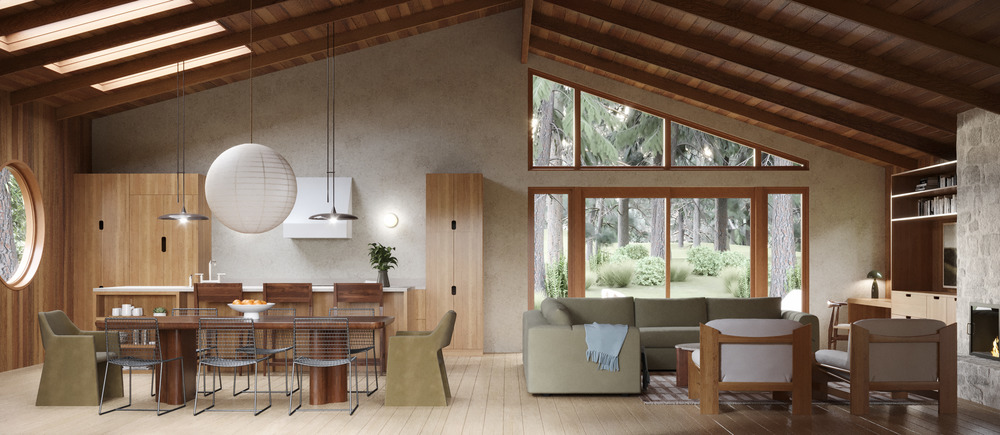 What is the West Coast way of life?
This lifestyle first originated in Vancouver in the 1940s, and it has grown in popularity along the North American west coast. It evokes a relaxed and slow pace, connected to nature, and it is attracting a growing public. It is similar to the Danish concept of "hygge", defined as "a quality of coziness and comfortable conviviality that engenders a feeling of contentment or well-being."
Oregon's plans offer a variety of home styles, including coastal, mid-century, and A-frame, all of which are in line with the philosophy of authentic living spaces that encourage a thoughtful approach to day to day living.
About the founders
Camille and Jeff are spouses, parents, professionals, and visionaries searching for a change in lifestyle. Oregon is their unique solution, providing home designs with a sense of purpose, habitats that encourage a slow and stress-free pace, and connections with nature. They believe that a home should be a sanctuary, a peaceful space that instills harmony and well-being.