As one of Utah's leading architecture firms, Sparano & Mooney Architecture is sought after for its limitless exploration and deep commitment to the design process, which has resulted in thoughtfully innovative and award-winning contemporary design solutions within the American West.
For founders, Anne Mooney, AIA, and John Sparano, FAIA, a shared passion for designing within the rugged Western landscape have resulted in works across extreme topographies, as well as multiple sectors, most notably landmark designs for arts and cultural facilities. In celebration of their portfolio, the firm's forthcoming monograph Sparano + Mooney Architecture, A Way of Working, published by Hatje Cantz and available in August 2022, highlights the dialogue between concept and location found in their work, as well as their commitment to sustainable and innovative buildings that are embedded harmoniously into spectacular mountain landscapes.
Also Read | Interior stylist Bhawana Bhatnagar on smart lockers at residential spaces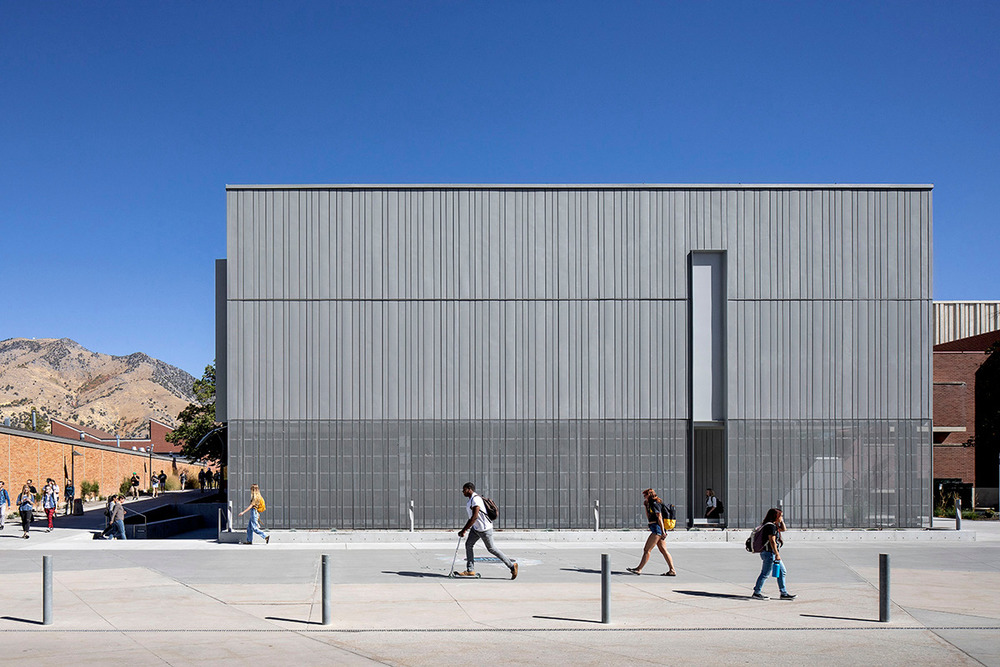 The firm's long-standing work at Utah State University in Logan, UT has resulted in significant expansions, renovations, and new construction of three state-of-the-art buildings for the school's Fine Arts Campus: Sid Perkes Theatrical Design Complex, Daines Concert Hall, and the Nora Eccles Harrison Museum of Art (NEHMA). The newest building, the Art Research & Education Center at the Nora Eccles Harrison Museum of Art, is anticipated to open in 2025 and will be located adjacent to NEHMA. Though completed over many years, the work collectively shares a commitment to restrained forms and innovative material detailing that responds both to the campus' natural surroundings and the unique relationships between each building.
Also Read | 4 ways to style your interior spaces with copper
"Our team has been honoured to collaborate with the University on the renovations and additions to their Fine Arts complex for nearly a decade," says Anne Mooney. "We now look forward to developing a new, state-of-the-art educational facility that will allow an extraordinary collection of artworks to be accessible to researchers, faculty, students, and to the wider community."
Nora Eccles Harrison Museum of Art (NEHMA)
The original Nora Eccles Harrison Museum of Art (NEHMA) building was designed by American architect Edward Larrabee Barnes and completed in 1982 as an expansion of the larger Fine Arts Center on the campus of Utah State University (USU). Sparano + Mooney Architecture's design of the museum's new addition is a quietly restrained form that does not compete with nor mimic the existing museum nor the adjacent signature building, a 2006 Sasaki-designed Performing Arts Center. Rather the addition creates a new public plaza that connects the two buildings in a neutral response to a visually complex context.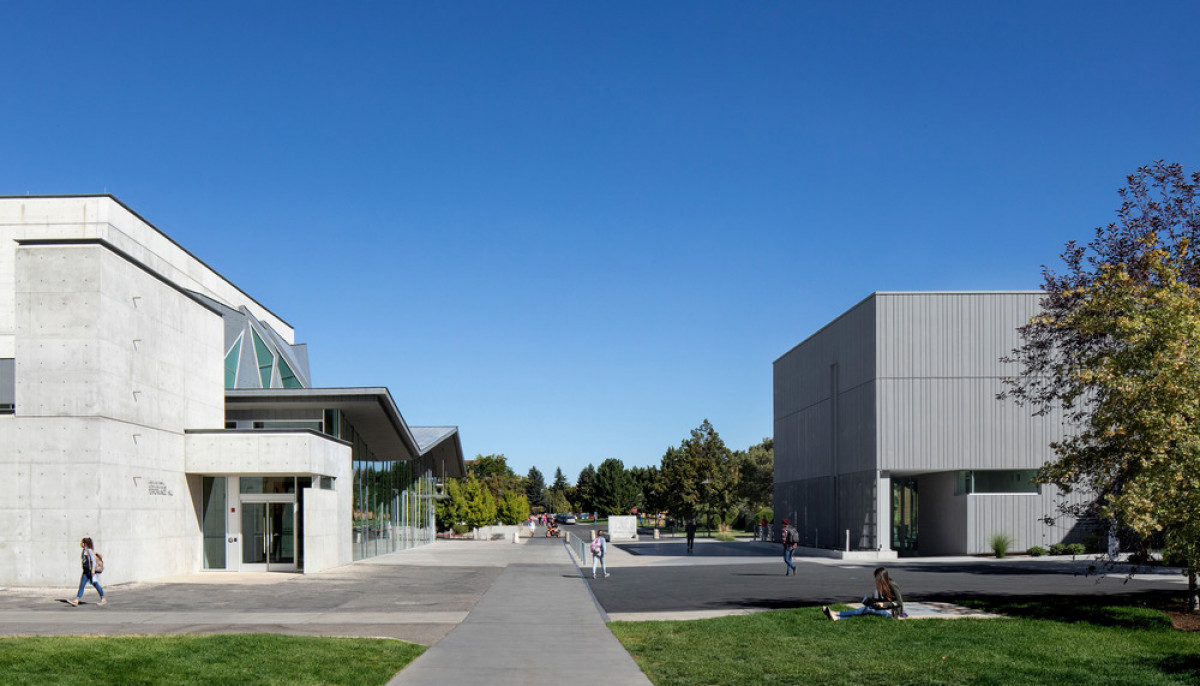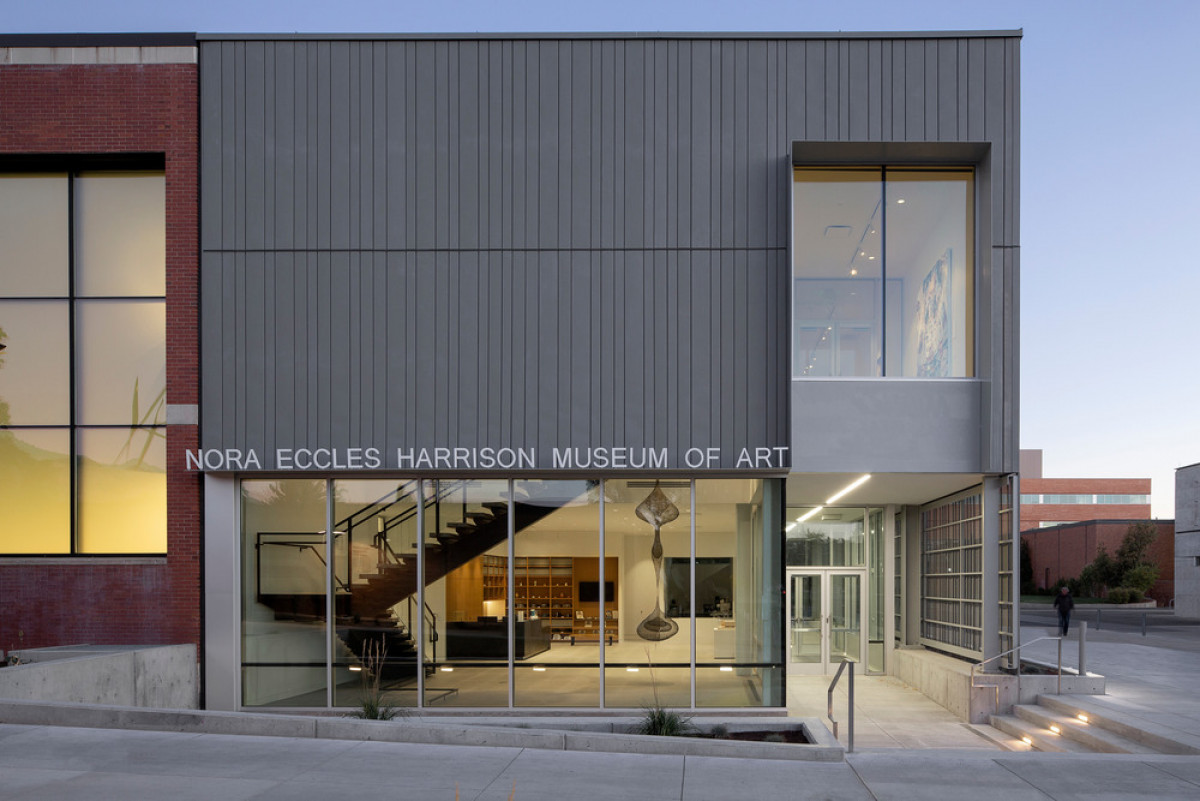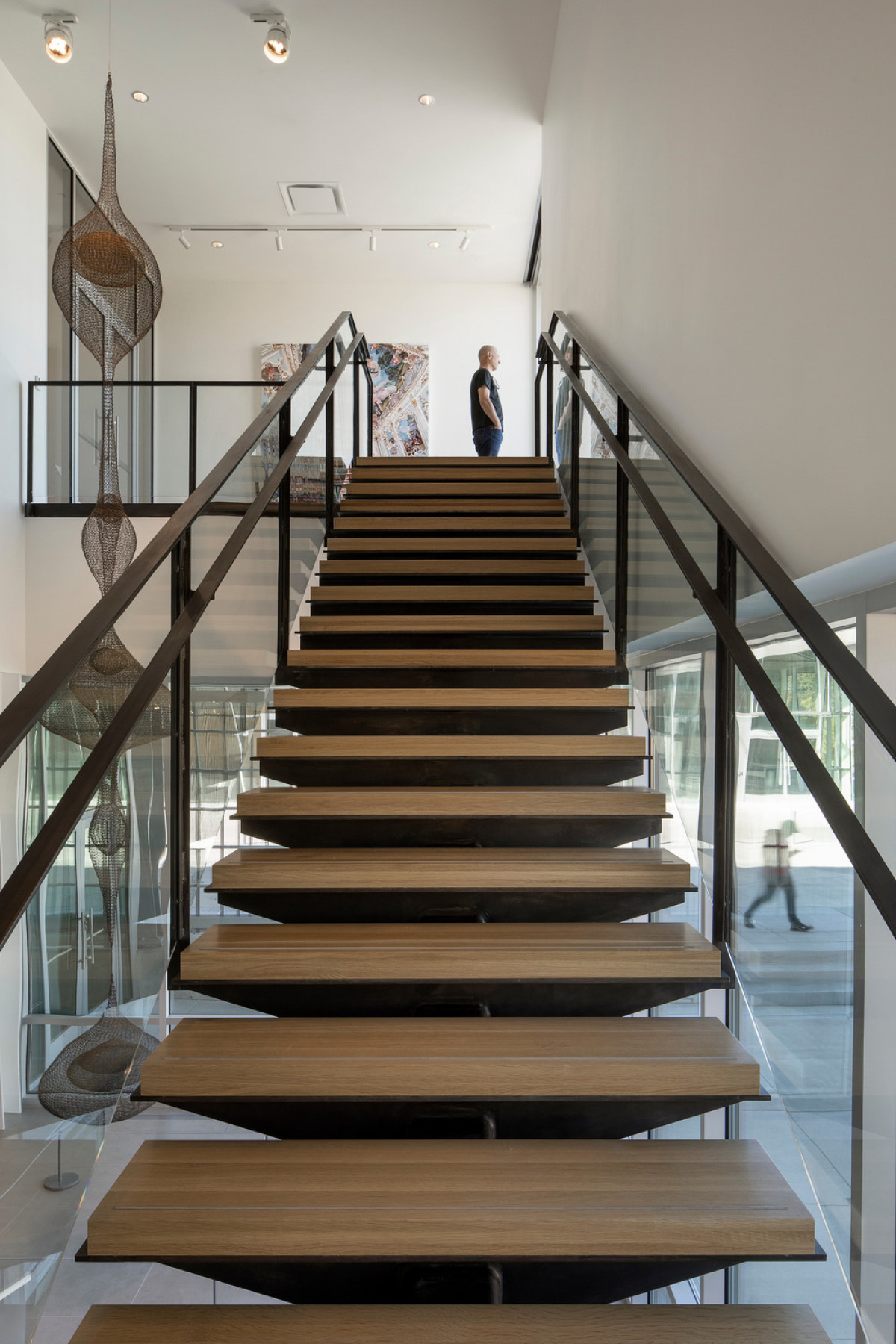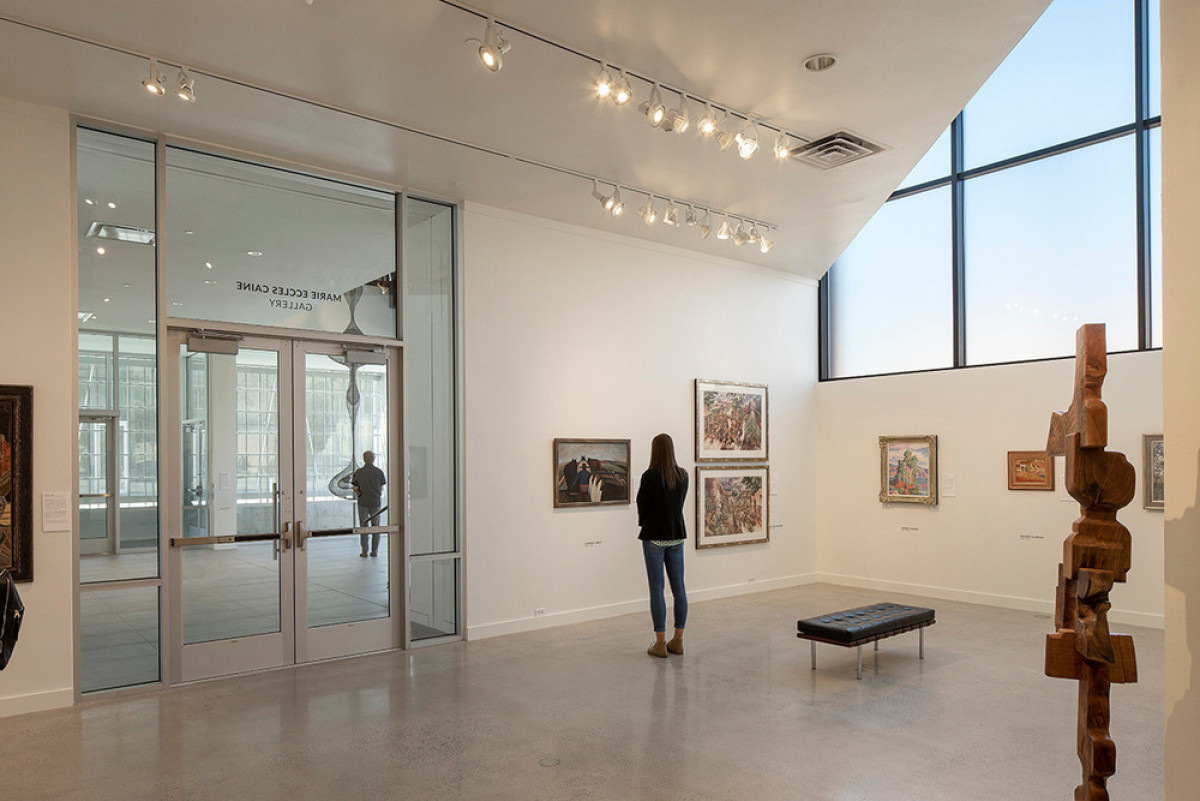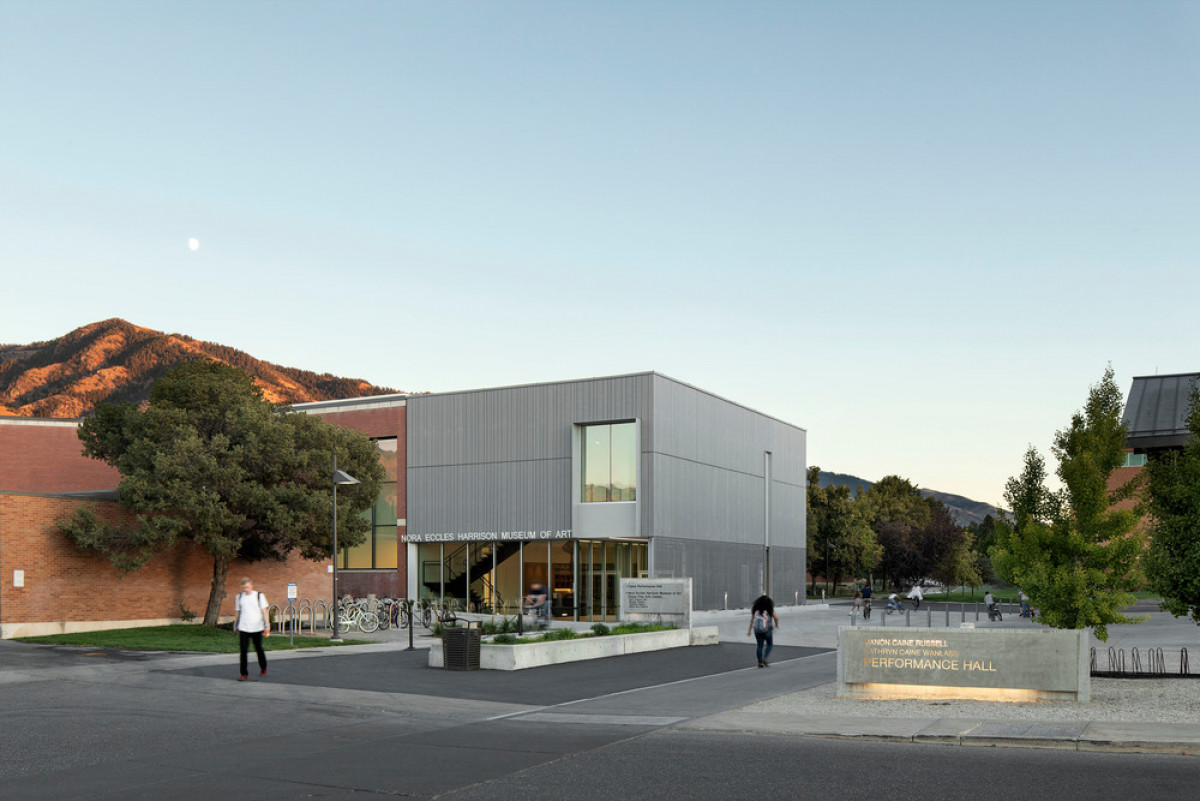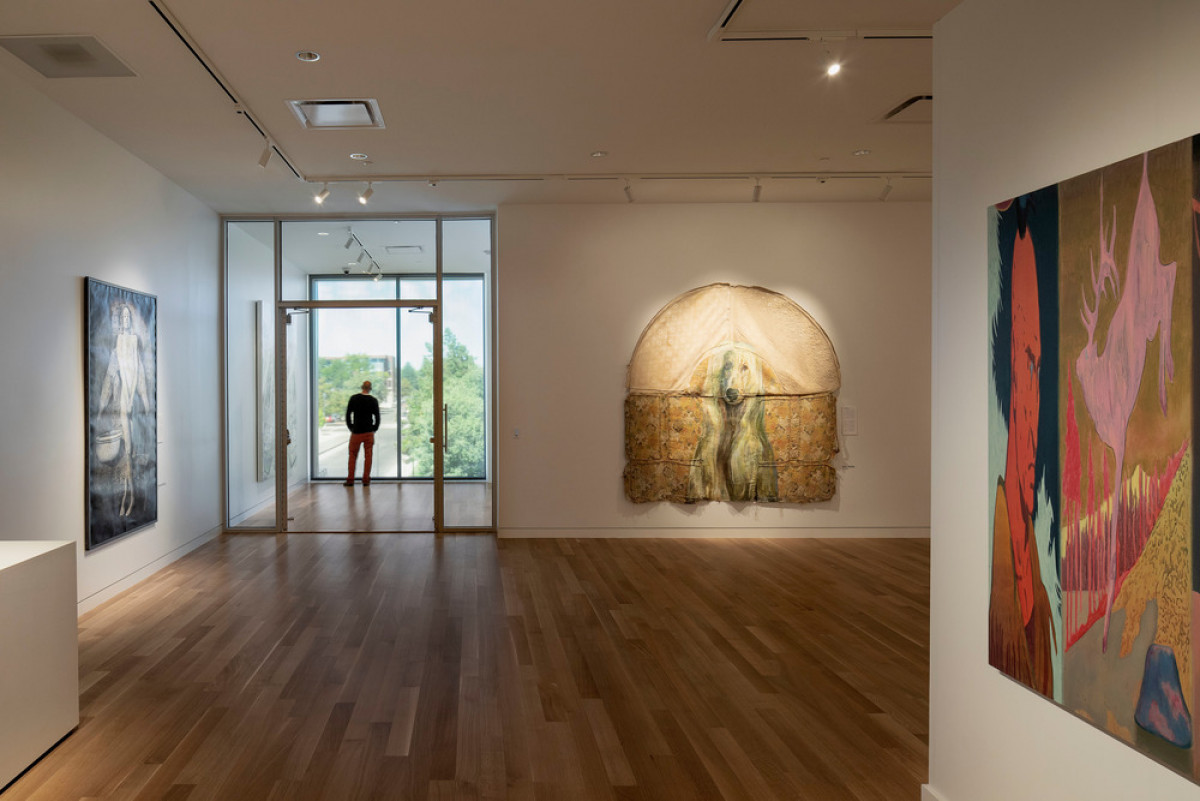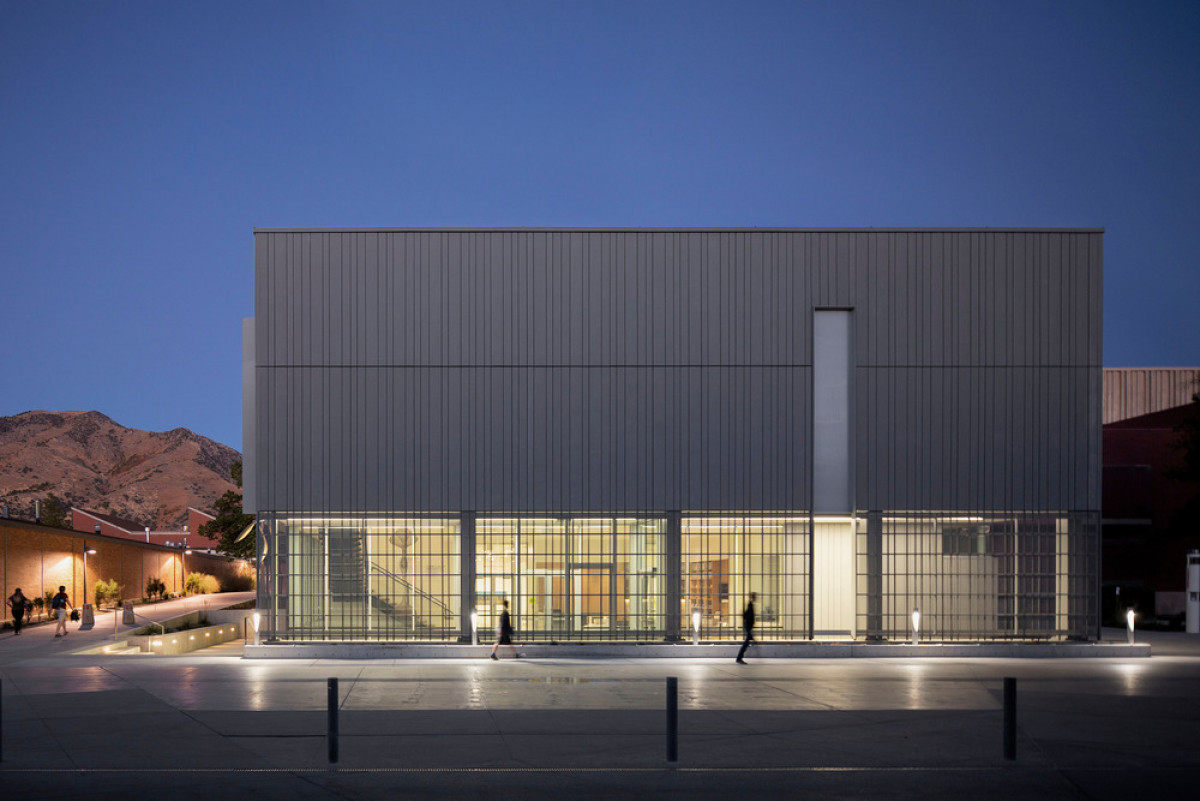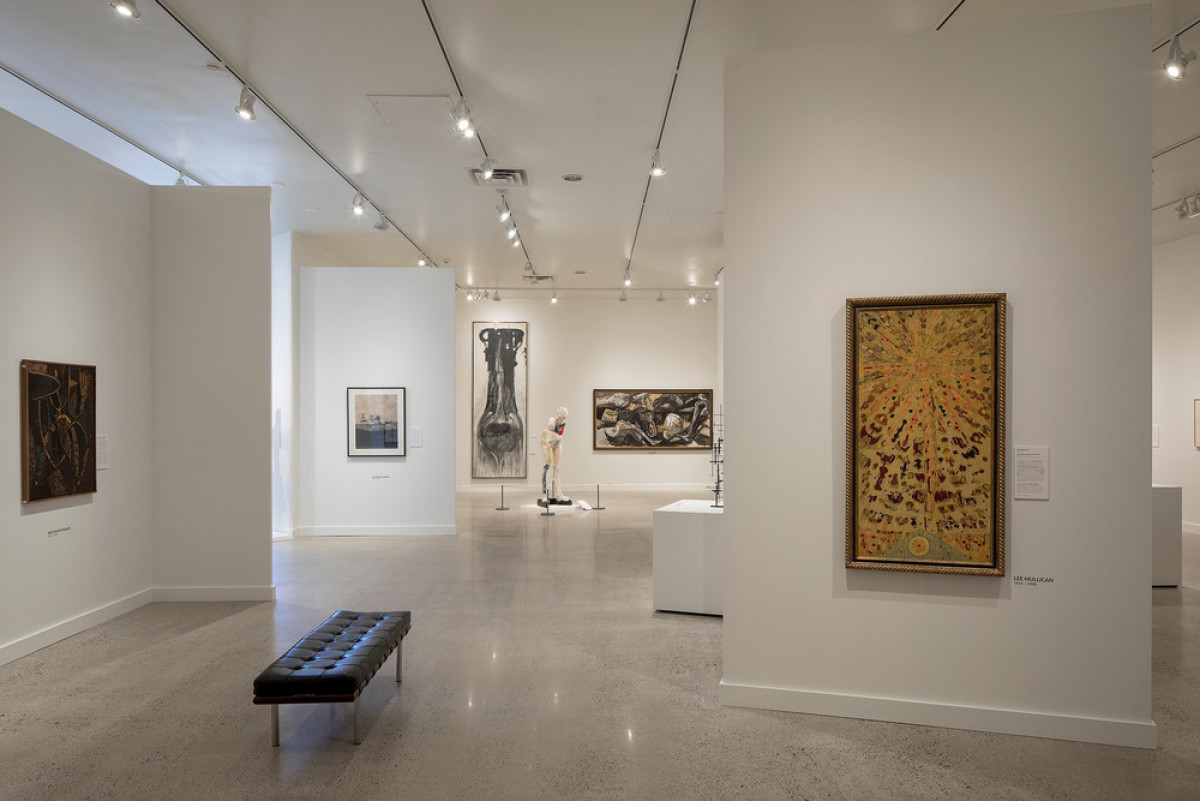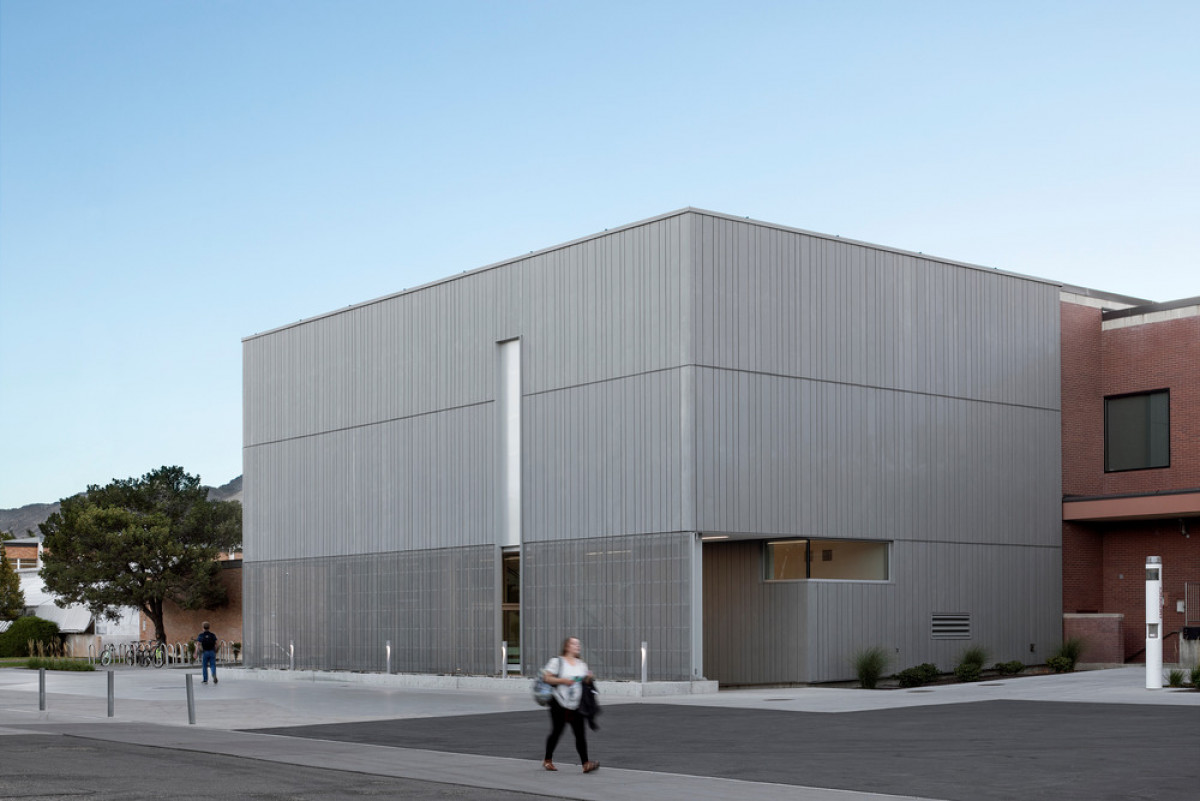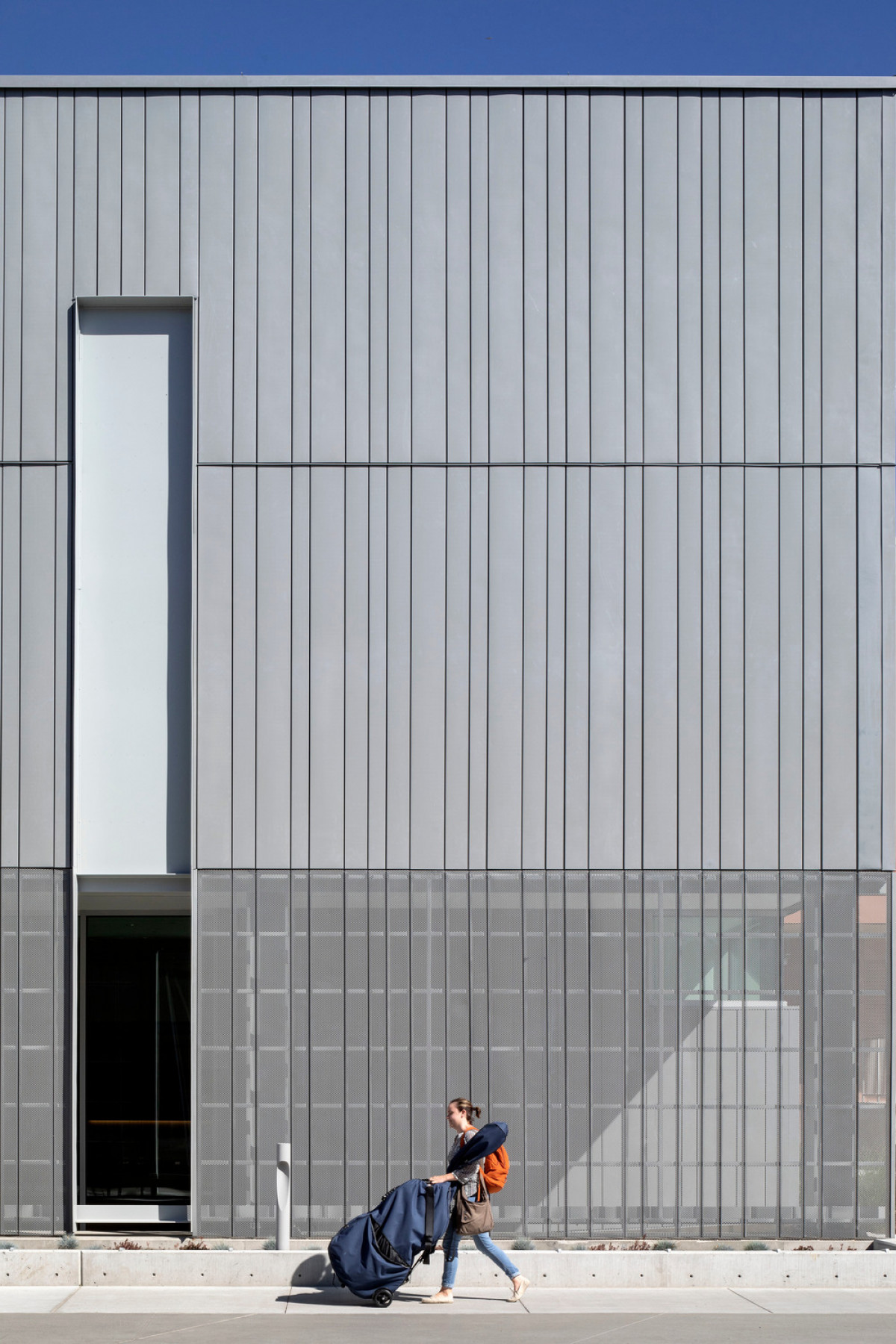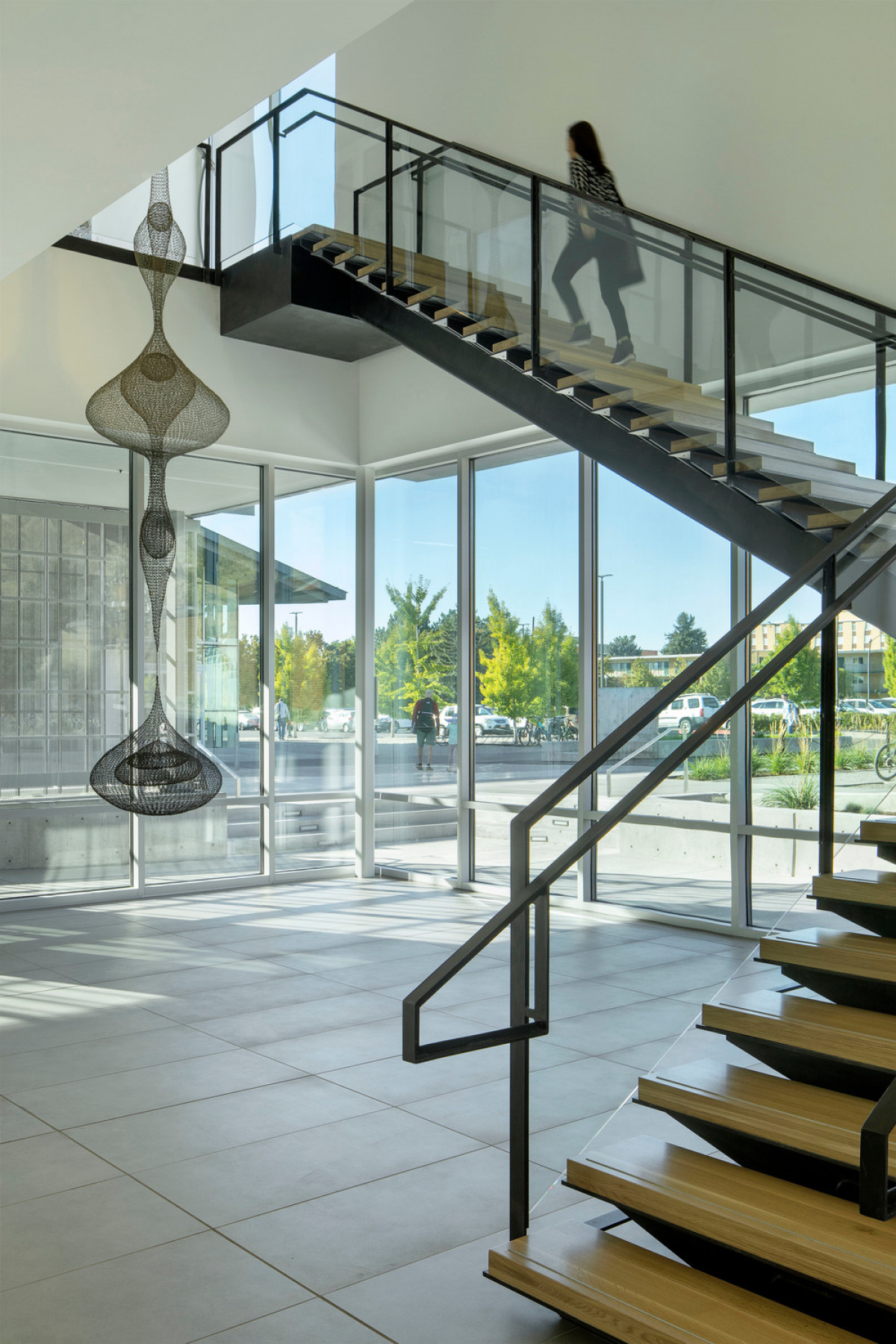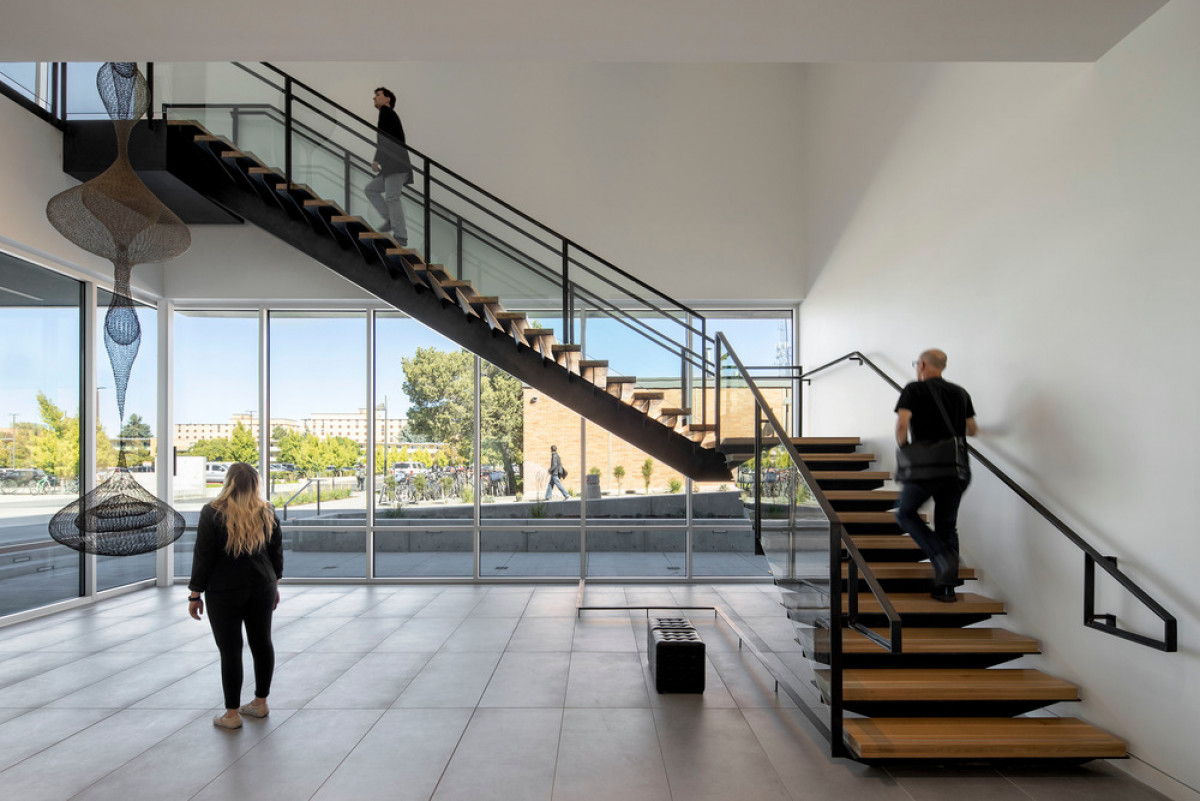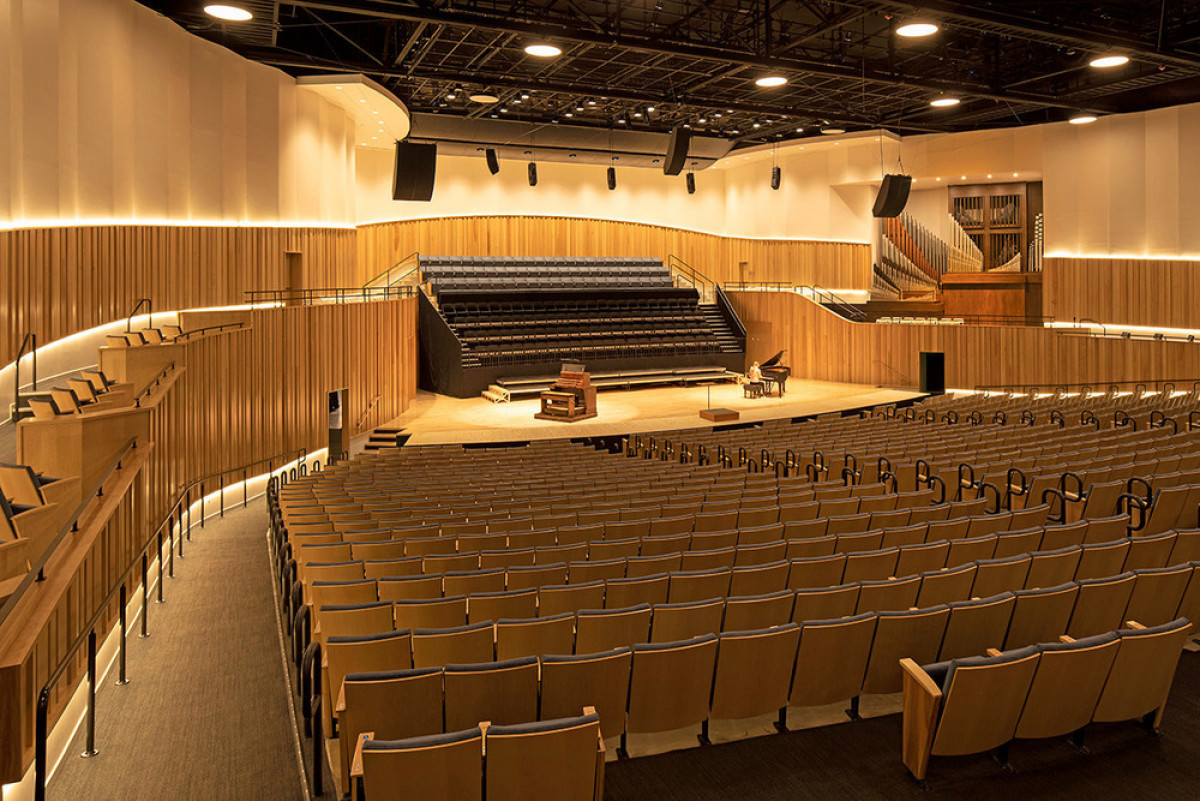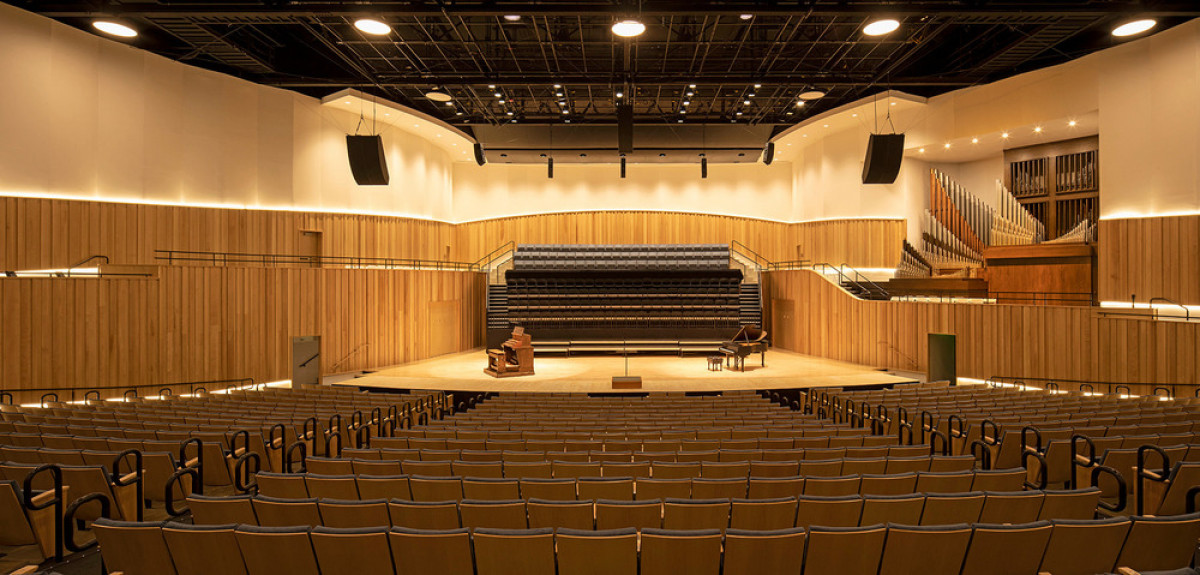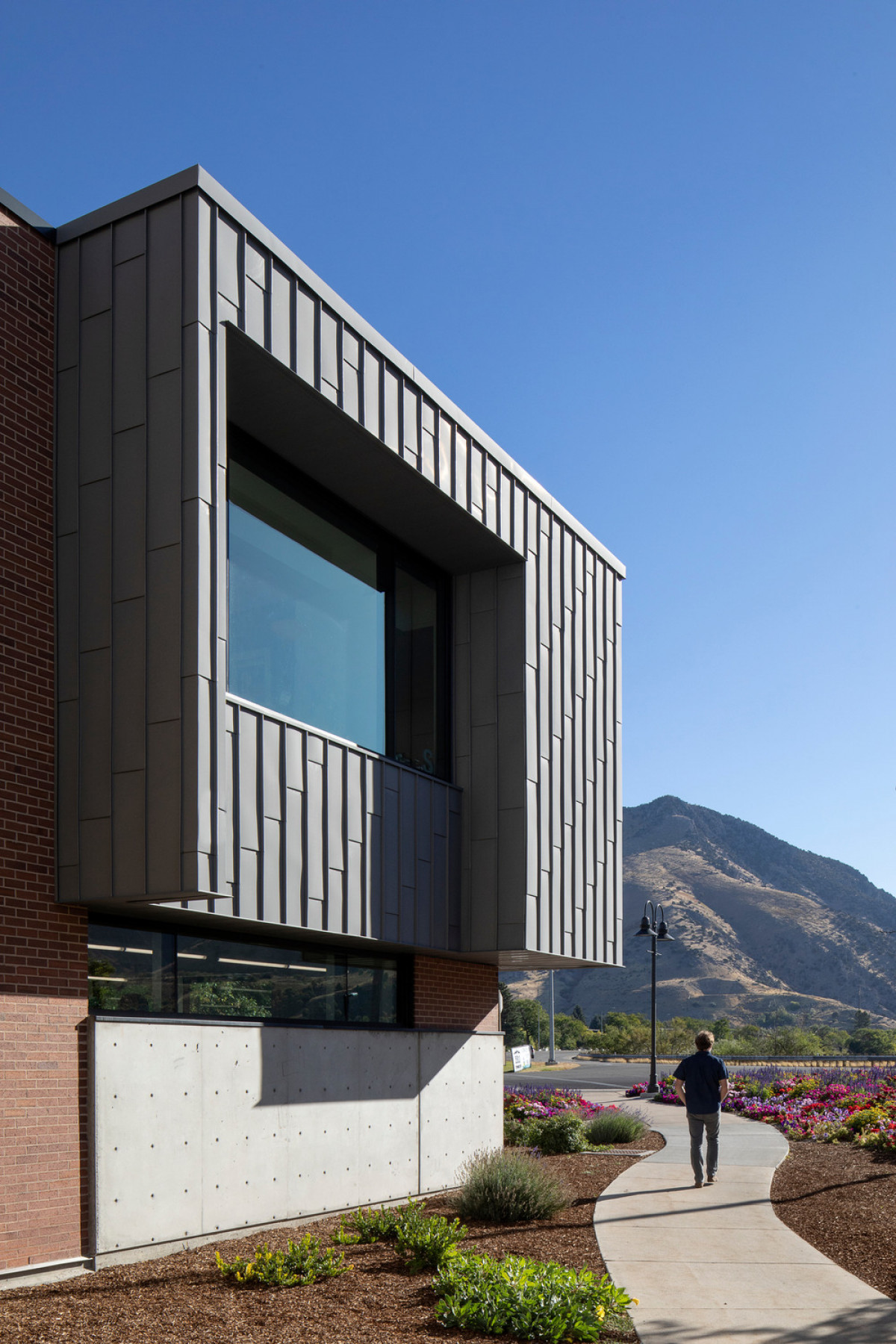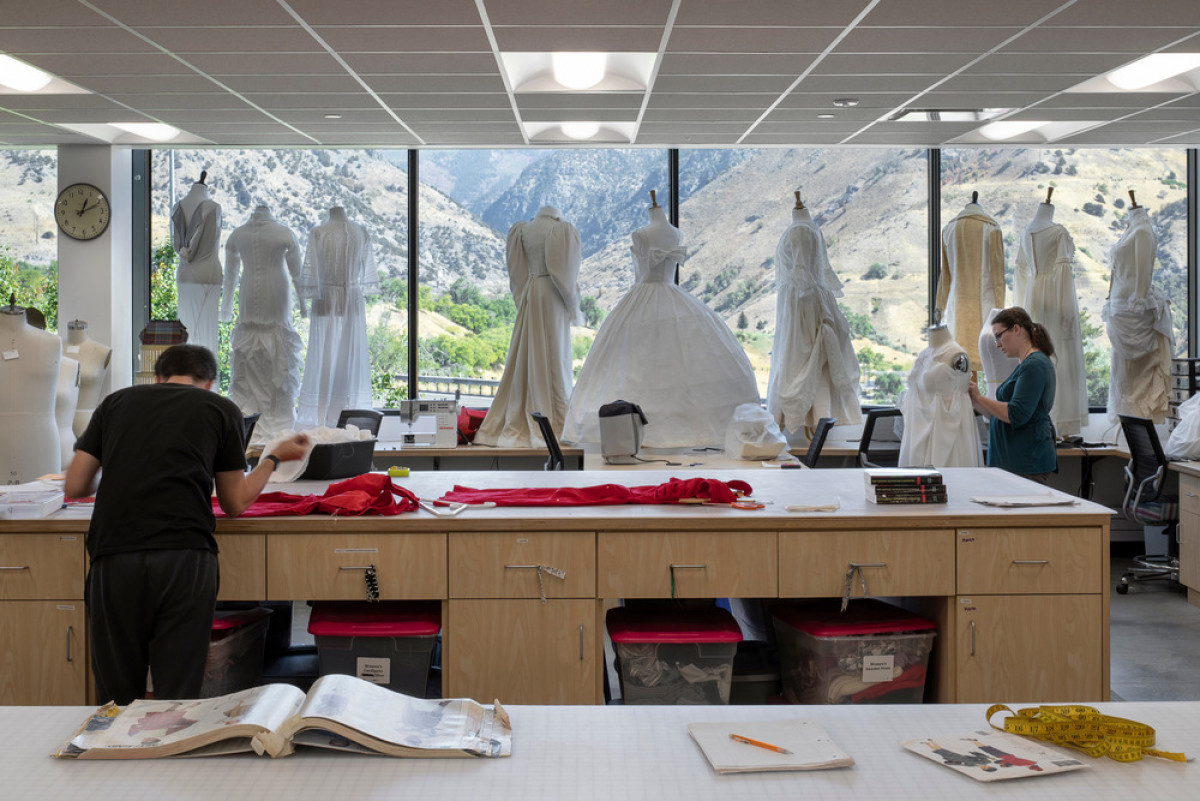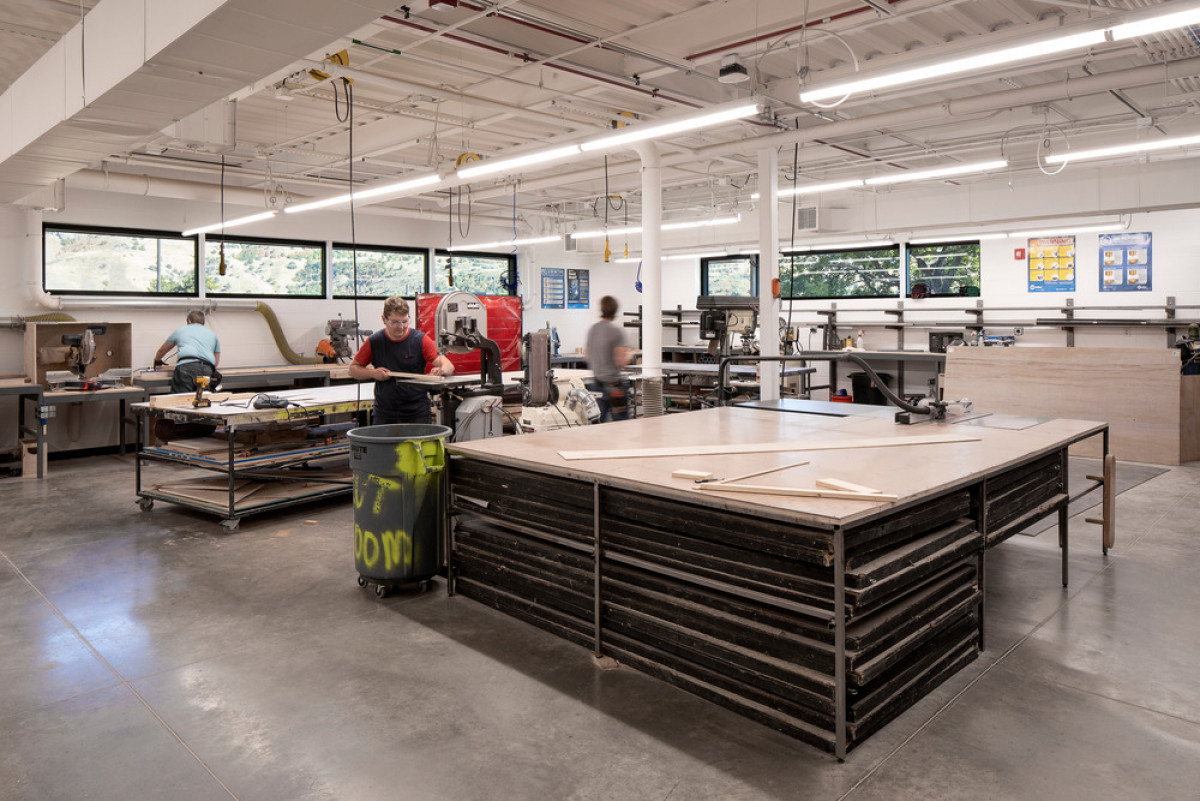 Daines Concert Hall
The Newel and Jean Daines Concert Hall project includes the complete renovation of the former Kent Concert Hall to create a new state-of-the-art space for orchestra, band, and choral programs. The renovation includes a new acoustical shell; acoustically reconfigured walls and finishes; and upgraded theatrical, audio, and lighting equipment to enhance the acoustic performance of the venue for both performers and audiences. The new concert hall serves audiences throughout the region with world-class music and programming in a newly renovated and state-of-the-art cultural facility.
Also Read: Easy Guide To Choose A Color Palette For Your Space
Sid Perkes Theatrical Design Complex
Part of the Utah State University Department of Theatre Arts and the Caine College of the Arts, this project includes the expansion and renovation of the existing Scene and Costume Shops, which support the Morgan Theatre and other local theatrical venues. The new 8,000-square-foot addition by Sparano + Mooney Architecture provides the necessary tooling, layout, equipment, and storage space for the design and construction of theatrical scenery, including a new paint booth and dust evacuation system. The upper level of the facility provides new work and teaching space for theatrical costume production, including new sewing stations, layout and work tables, fabric storage, fitting rooms, a dye vat, laundry facilities, and faculty offices.
Art Research & Education Center at NEHMA
Anticipated to open summer or fall of 2025, the newest campus work will be adjacent to the Nora Eccles Harrison Museum of Art and accommodate 40% more collection storage for the museum. According to Executive Director & Chief Curator, Katie Lee Koven, one of the important goals for the building is to accommodate the museum's growing collection and support its 21st-century learning needs by creating learning spaces that are more engaged. Rather than act as additional gallery space, the new building will have a visible storage area that showcases a more accessible experience of stored museum items.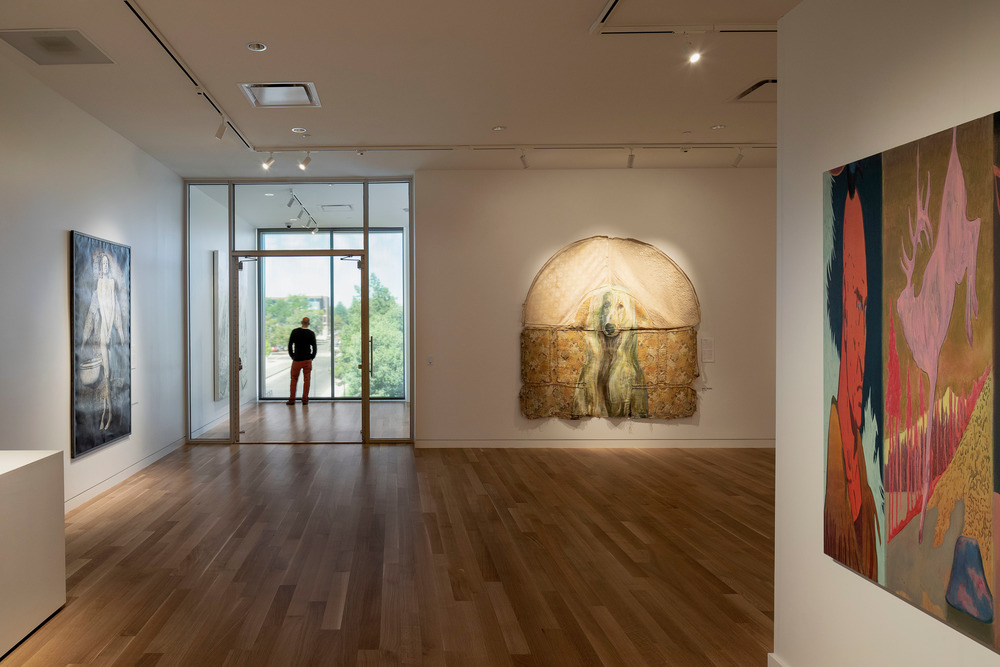 Visitors will also be able to see how the museum cares for and stores objects will allow them to search the database, and open drawers to engage with and learn about art in a more personal, explorative way.
Also Read | Montreal, Canada : New outdoor furniture section on degaspe.ca