The corners of our abode are equally important as any other prime parts. They also need to be highlighted with any kind of decorative item to make the corner stand out. Be it a candle set, or a lamp or a floater, just consider a small yet elegant piece of decoration to place at the corners to spruce them up. Thinking about the price? Don't worry, the corners of your house can be covered with items of under 1000 even.
Wildlife Stamps Dahlia Paper Lantern
This piece is from India Circus. It's a colourful paper lantern with elephant and sailboat sketches, tiger motifs and parrot prints. They are not only a great item to revamp the coroners, but they can also be used for the festive purpose or a small gathering in your home. This paper Lantern is just for 349.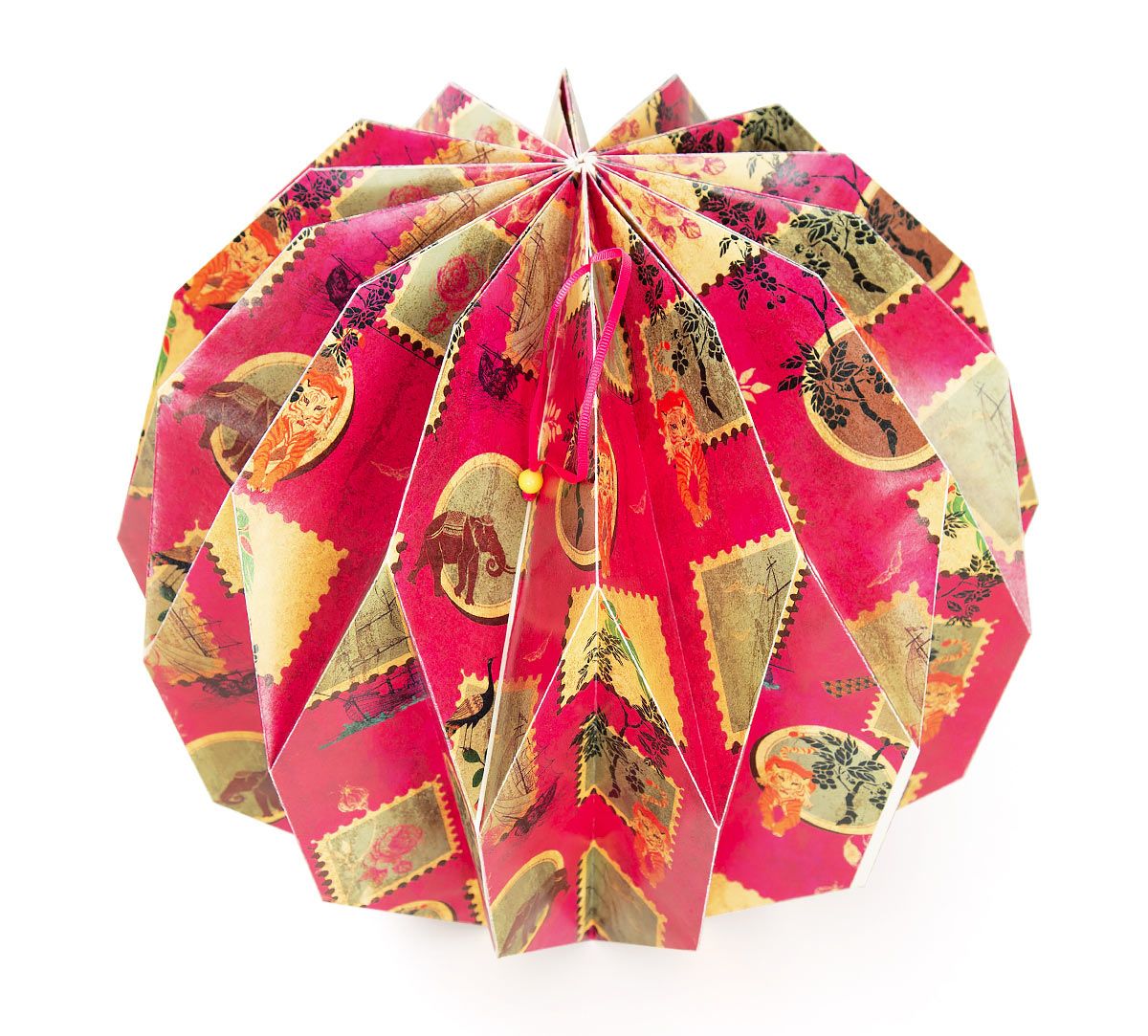 Strix Streaks Enameled Storage Box
If you have a small corner table, then you can grab this item from India Circus and place it on the table just to add some colours to the corner. It's made of wood and showcases wonderful floral and bird motifs with different bright colours. This is not just a decorative piece but also has functionality. You can use this box for storing tiny things used daily. This is just for 839.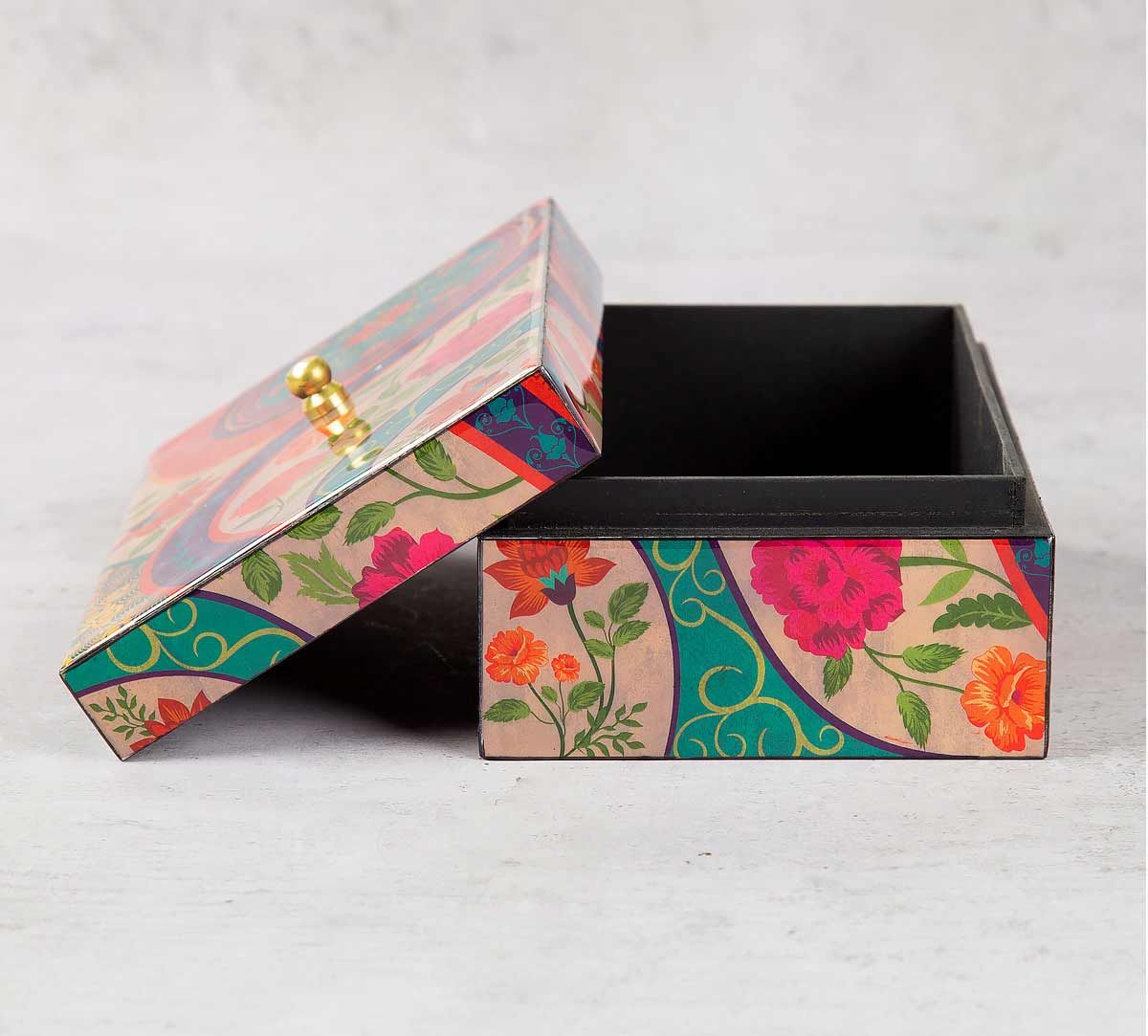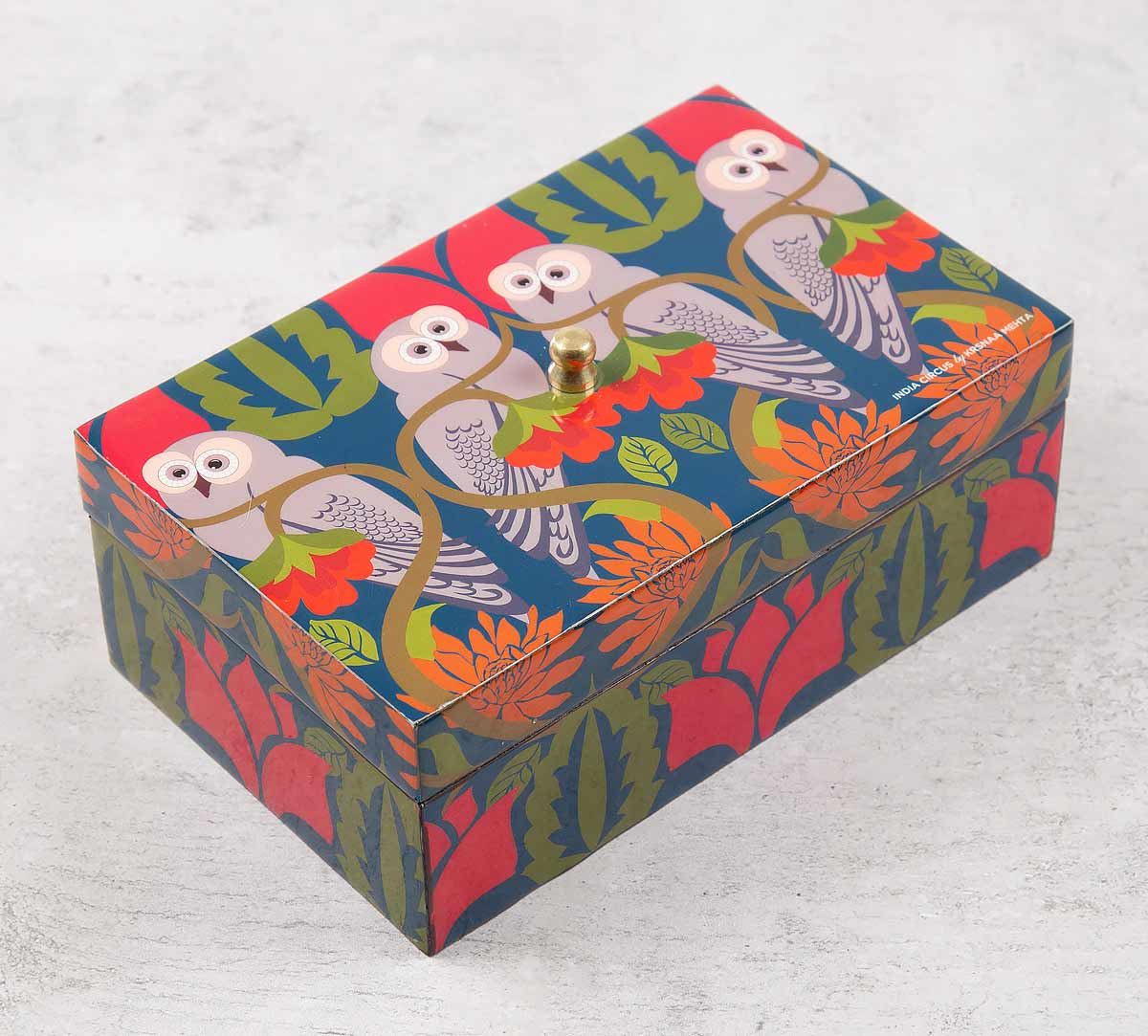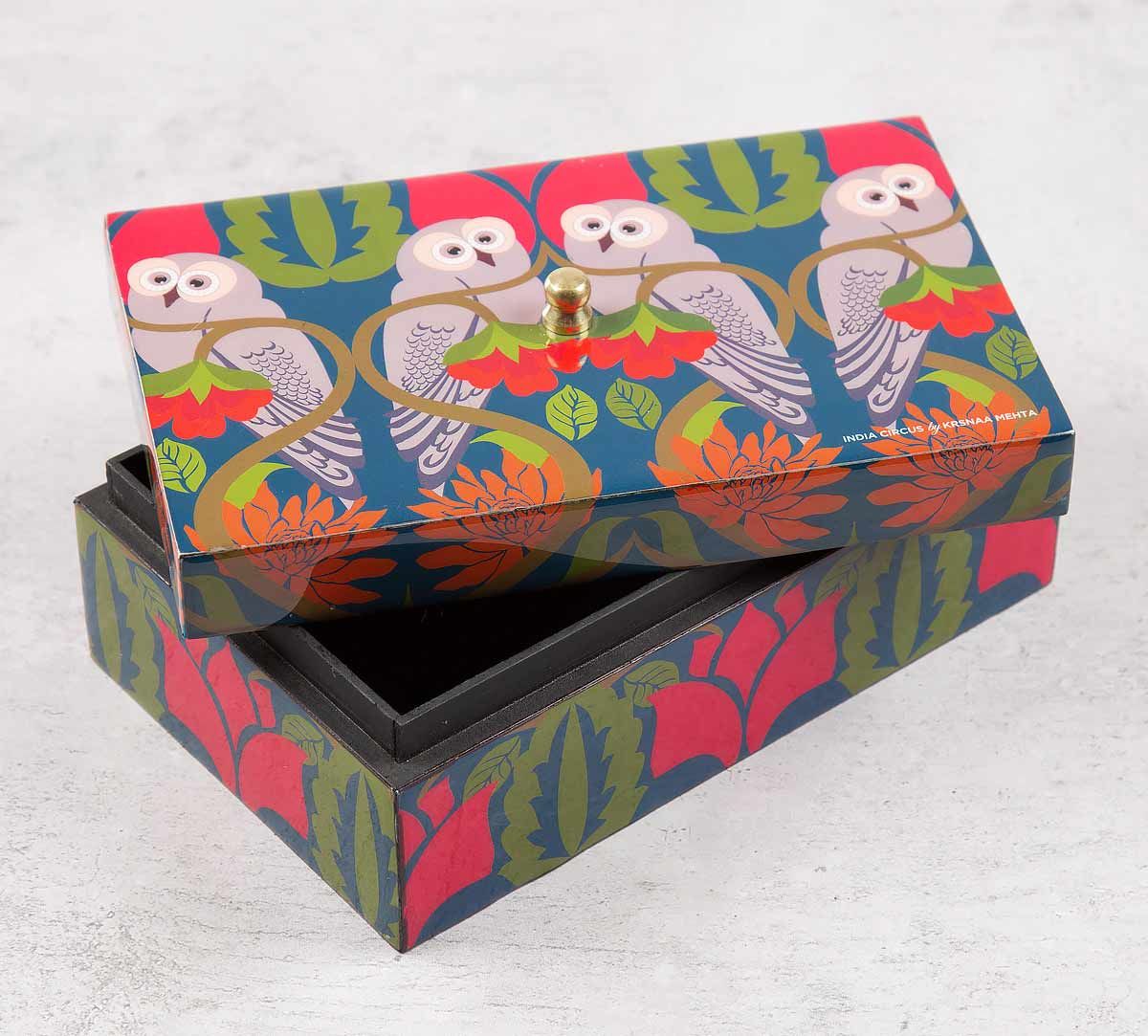 Palm Parade Tea Light Holder Set of 2
For creating a soothing and calm vibe in your bedroom or living room, opt for this tea light holder set of 2 from India Circus which is just for 539. The design with one palm print on it makes it a perfect piece for all the minimalists to adorn their corners with simplicity.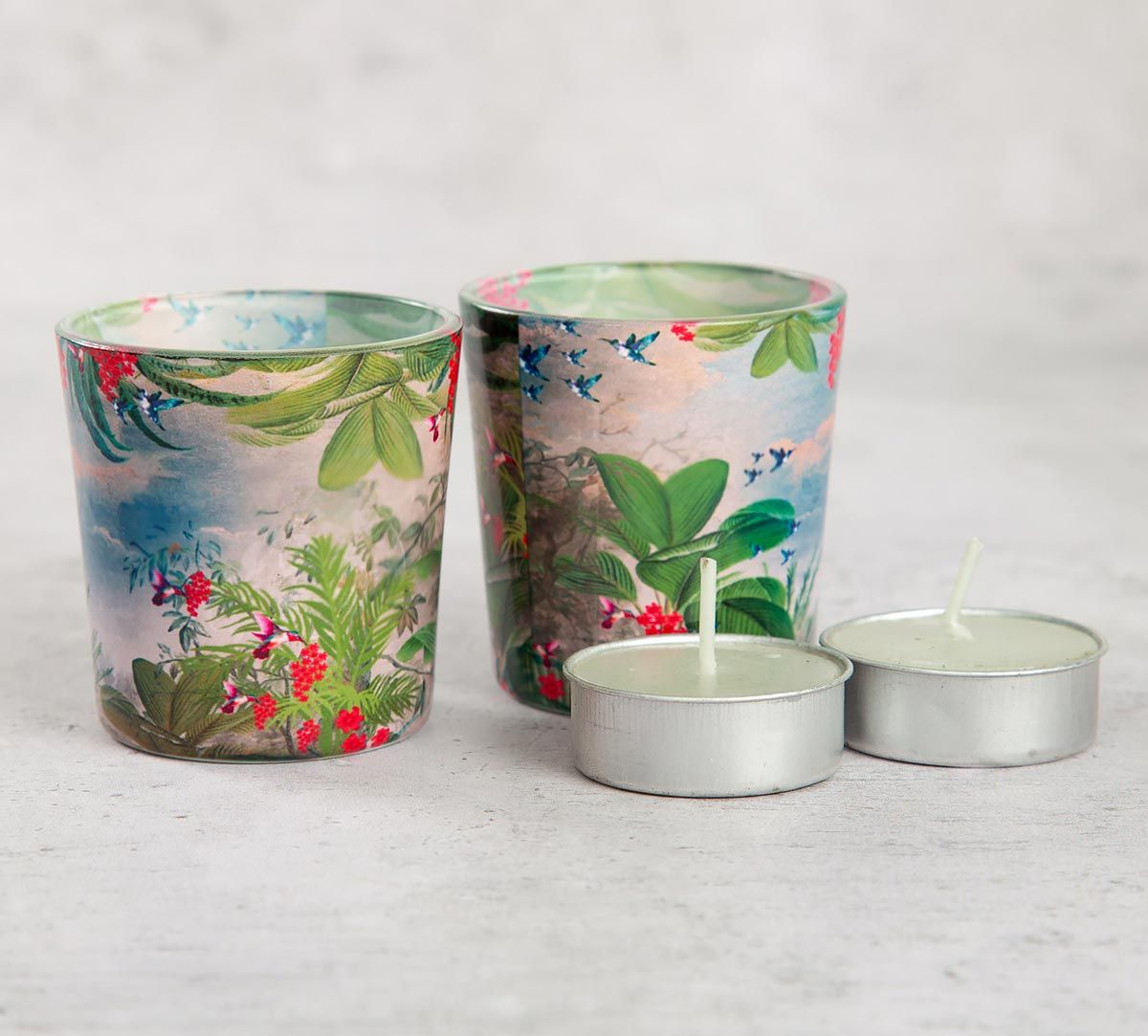 Himalayan Pink Salt Crafted Round T-light Lamp
Placing a Himalayan salt lamp in one specific corner of your home is currently in trend. So, use it to jazz up a corner of your space with this Himalayan Pink Salt Crafted Round T-light Lamp from My Pooja Box. Other than home décor, the Himalayan salt lamp comes with many health benefits as well. It improves breathing problems, reduces allergies and headache, reduces skin diseases and promotes sound sleep at night. This is just for 849.
Captivating Brass Petal Urli/Floater
Are you looking to add some traditional touch to your corners? Then this brass finished floater from My Pooja Box is exactly what you are looking for. Just put some petals and candles to float on it and then enjoy the mystical and calm environment in your space. This product comes for only 999.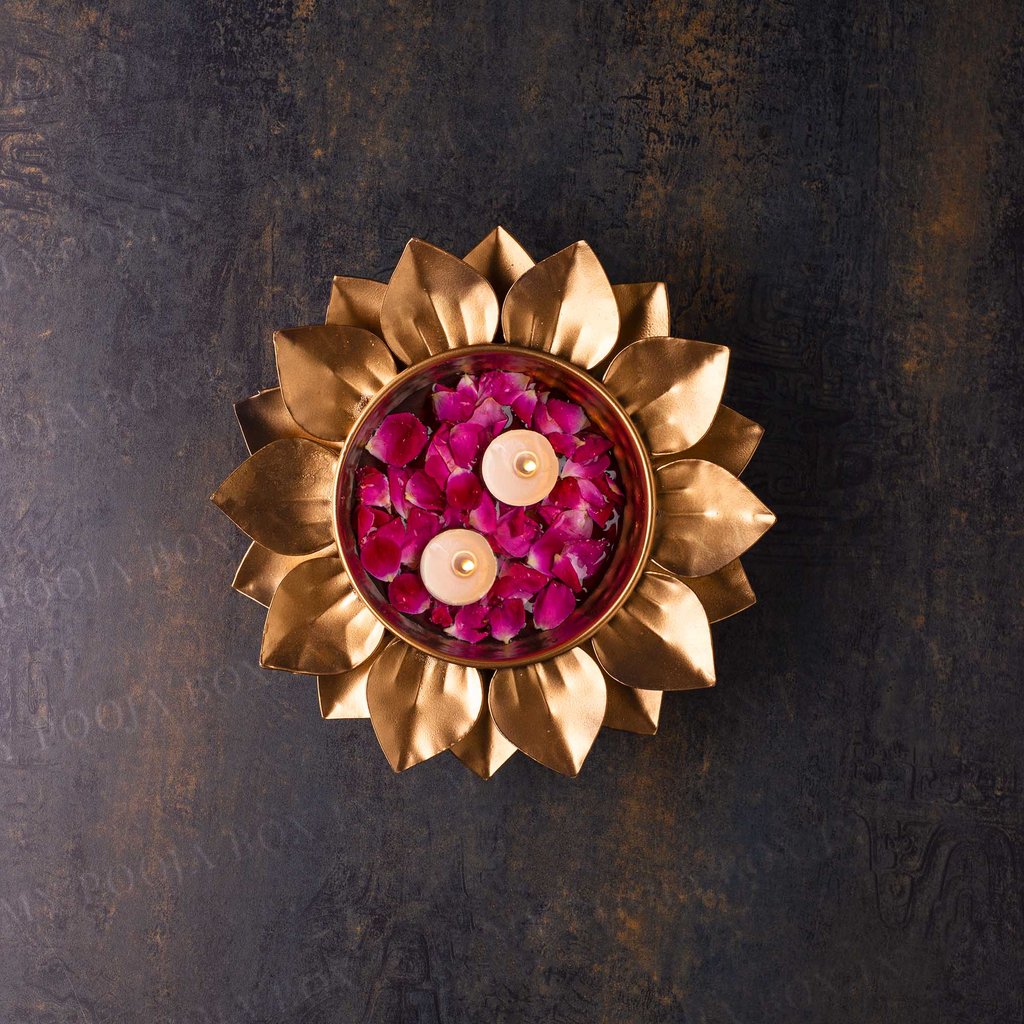 Also Read: Six types of floor styles to complement your interiors in the perfect way