In addition to a good interior design, décor elements play a pivotal role in making or breaking the aesthetic appeal of a home! Thankfully, some time-tested Indian home décor ideas help achieve a stylistic vibe!
Ah! Where to even begin with! There is no arena more extensive than Indian home décor, simply for the sheer number of things, patterns, and colours you can play around with – not to mention the rather large home spaces that allow for such vibrant colours!
If you too have been considering doing or redoing your home décor and going the ethnic way while you are at it, we have some exciting ideas that can help completely transform your living and dining rooms!
Also Read | 4 ways to style your interior spaces with copper
So, without further ado, let's explore these exemplary ideas!
Cushion Covers

When you wish to add that warm, homely feel to any space, whether it is the couch in your living room or that in your bedroom, a couple of cushions or more can do the trick! All you need to do is adorn them with some bright cushion covers!
Not only is adding cushions one of the most promising ways to brighten up your home interiors but is also one of the easiest ways to do so. Today, it is exceptionally convenient to find a wide array of ethnic cushion covers in numerous colours and designs, so that you can find what best suits your style sensibilities.
Also Read | Interior stylist Bhawana Bhatnagar on smart lockers at residential spaces
Indian Décor Ideas For Living And Dining Rooms
When it comes to brightening up spaces while ensuring that the overall aesthetic appeal is simultaneously lifted nothing seems to work more effectively than a couple of beautiful lamps.
The intricate designs and vibrant colours of the lamps add to the décor element of your interiors, and their soft lights also help mellow you down while soothing your senses. Now, aren't these some great reasons to shop for some awe-inspiring lamps for your living space?
Candles, Candle Holders & Votives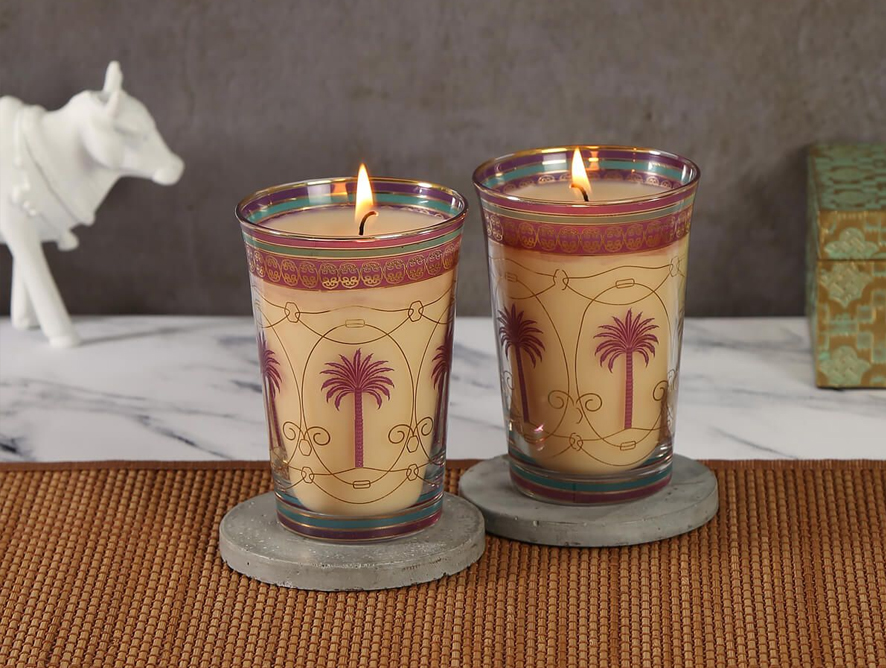 Want to add a splash of vibrance in your living room, without going over the board? Consider yourself in luck. Today, you have the much-coveted option of decorating your humble abode with scented candles, and tea light candles.
The instant mood uplift that candles offer is unmatched. What's more? Scented candles can prove to be your best friend when you are opting for a romantic vibe! And then, of course, there are elegant candle holders that are ideal for occasions when you want to make a bold statement.
Also Read | Shiro Kuramata's Samba-M shines again with Ambientec at the supersalone in Milan
Whether your style is more on the subtle side or one that is vivid, there are always candles and candle holders that help bring out your style quotient in the most striking manner.
Planters For Indian Home Decore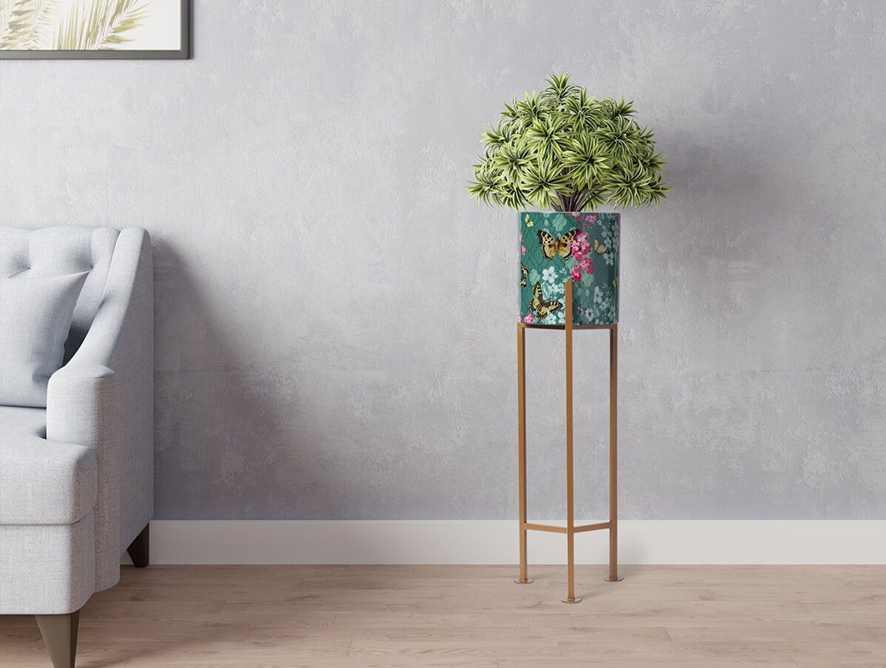 With the newly-evolved modernism, we are compelled to spend the vast majority of our time indoors. It is for this very reason that planters have become an incredibly important element for home décor! After all, which other item of décor can bring about the same level of freshness to your home interiors, as planters do?
Also Read | Montreal, Canada : New outdoor furniture section on degaspe.ca
Whether you wish to amp up the way your living room looks, or need a hint of vivacity to your home office, whether you wish to elevate the visual appeal of your balcony, or wish to give your terrace garden an elegant uplift, a set of intricately designed planters for your potted plants and flower arrangements can help you do it all with incredible ease!
Wall Art For Indian Home Decor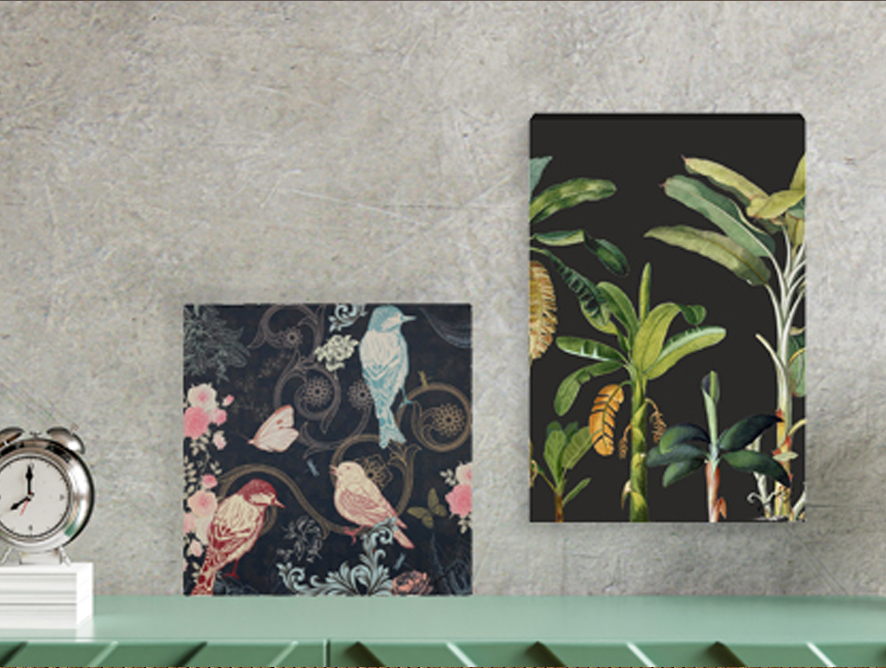 If you don't want to give up your precious shelf space, then you can always opt for wall art, art prints, and poster art to amp up your interior design. Not only will such wall art become a conversation starter, but it will also give you a unique opportunity to show your love for your land – India!
Also Read | Shiro Kuramata's Samba-M shines again with Ambientec at the supersalone in Milan
All you need to do is select some outstanding pieces of framed wall art hailing from renowned design experts like Krsnaa Mehta. If you wish you can always pair such art pieces with your choice of home accessories to create a more holistic look!
Figurines & Wooden Masks For Indian Home Decor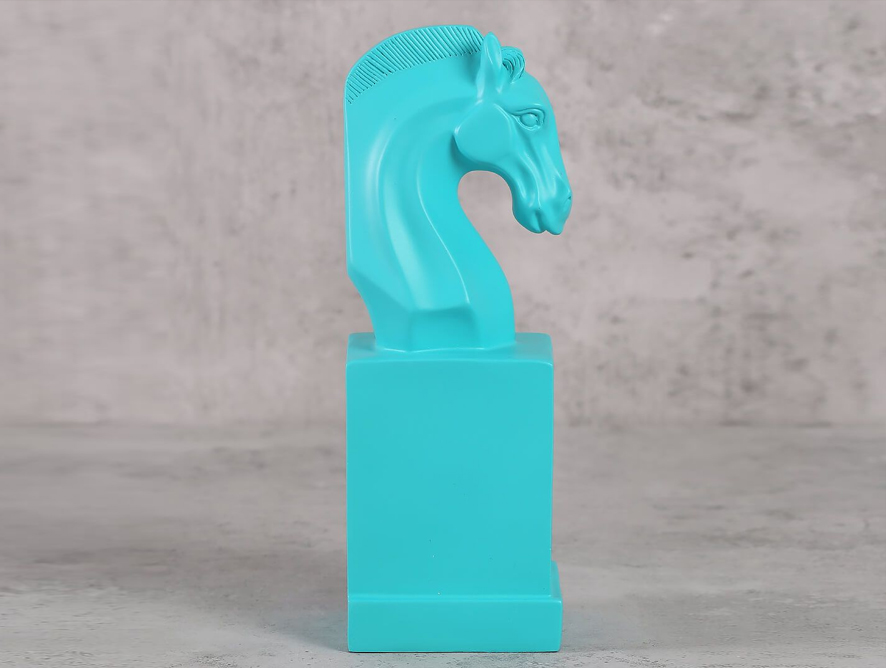 When it comes to authentic home décor ideas for Indian homes, you simply can't go wrong with figurines and wooden masks. These home décor accents. Depicting the nuances of the Indian lifestyle in the most exquisite manner, figurines can offer your home interiors a unique style like none other.
Also Read | Interior stylist Bhawana Bhatnagar on smart lockers at residential spaces
You can either opt for figurines with ethnic prints or simply pick ones offered in solid hues to add a pop of colour to your interiors. Irrespective of what you choose, you can rest assured of giving your living and dining room a spectacular facelift!
Floor Coverings For Indian Home Decor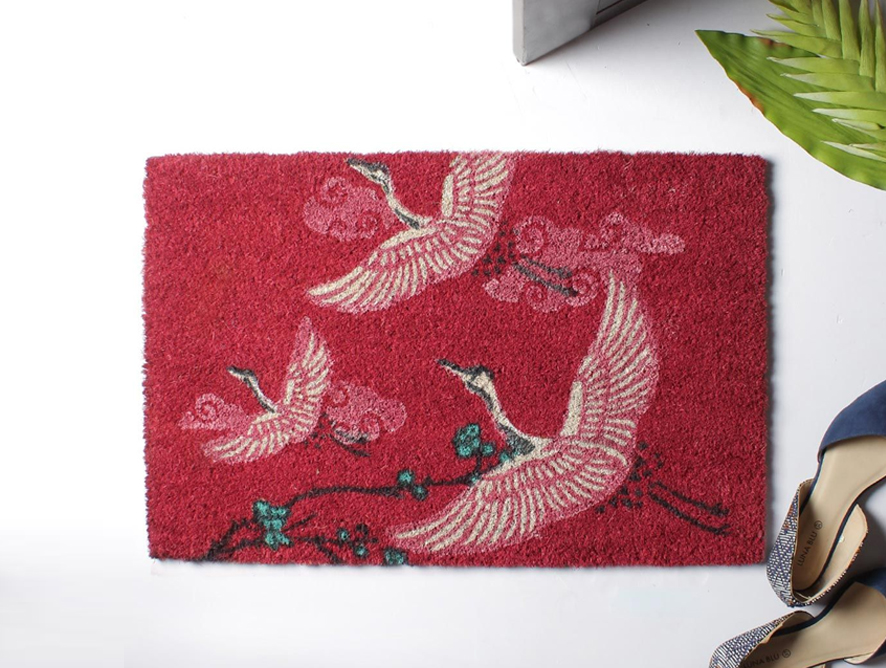 Yet another way to make your furniture pop is to choose artsy floor coverings! Whether you pick mats, rugs, or runners, floor coverings can help unify the various décor elements of your home. Right from helping you hide certain flaws and/or stains on the floor, to adding a dash of splendour to your living room, the right floor rugs will do it all for you! Amazing, isn't it?
Curtains For Indian Home Decor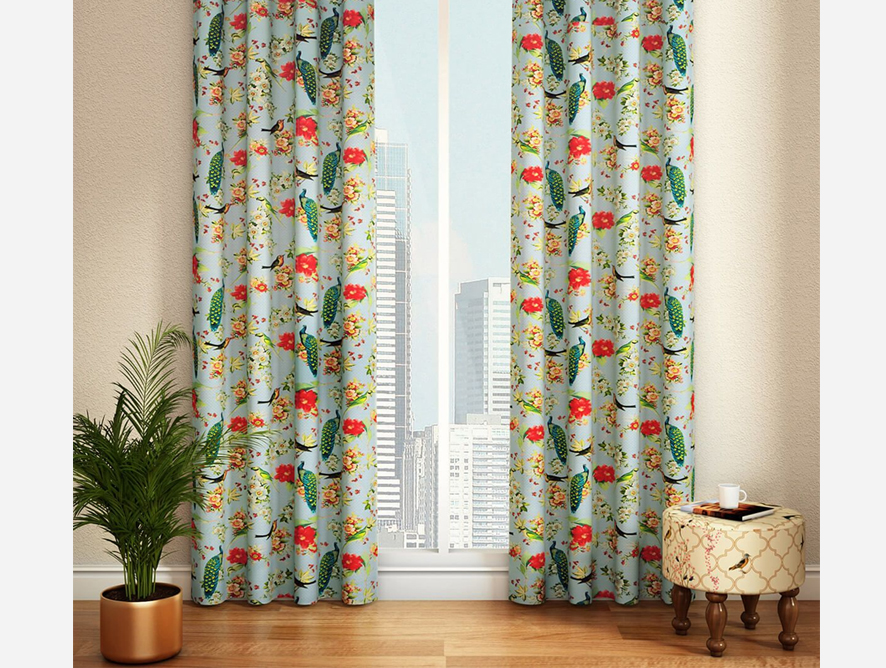 Want to add a whole new dimension to your home interiors? Well, what better way to do so than to bring in some premium quality curtains with the choicest of prints? When chosen carefully, the curtains can certainly add a hint of drama while also elevating the aesthetics of your living space and even your bedroom. Readily available, and easy to install, curtains can help transform your home décor almost instantaneously.
Also Read | 4 ways to style your interior spaces with copper