The main idea was to provide this family of 5 with a very simplistic yet luxurious house which felt like home. The designer uses subtle tones continued throughout the house, highlighting certain spaces through an aesthetic colour introduction, in the abundant sunlight that floods in through the large windows throughout the day.
Also Read | Kareena Kapoor Khan's new home in Bandra with European styled decor & wooden detailing
Most of the furniture in the common areas is reused. The old dining table, bar unit, dining console and their L shaped sofa was given a new life. This was indeed a challenge because the designers had to match them with the overall theme.
The sofas were reupholstered, the dining table redone with PU paint and an Italian marble top. The dining table legs were painted with a sage green colour to highlight the simplicity of the overall subtle theme of the house.
Also Read | Montreal, Canada : New outdoor furniture section on degaspe.ca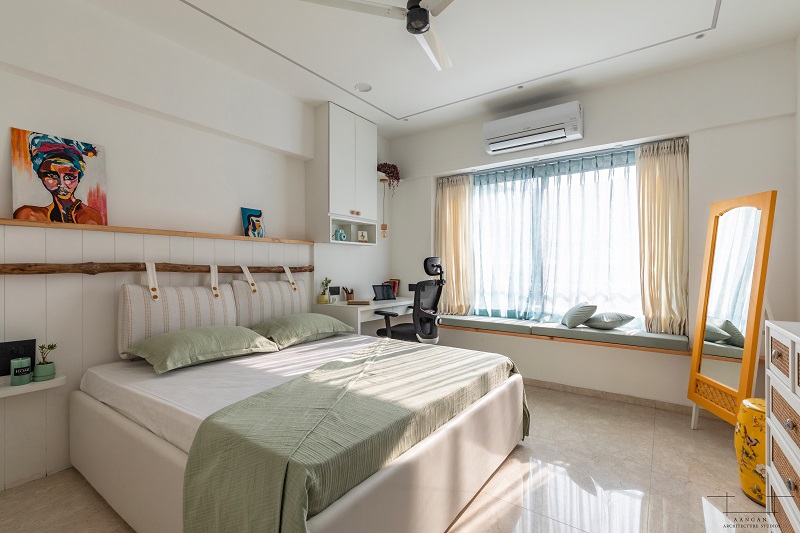 Draped with ease and unrehearsed elegance are the bedrooms of this beautiful apartment. The way the rays fall perfectly on the shimmering sheer curtains of the room sets up a perfect mood for the entire room.
Also Read | Interior stylist Bhawana Bhatnagar on smart lockers at residential spaces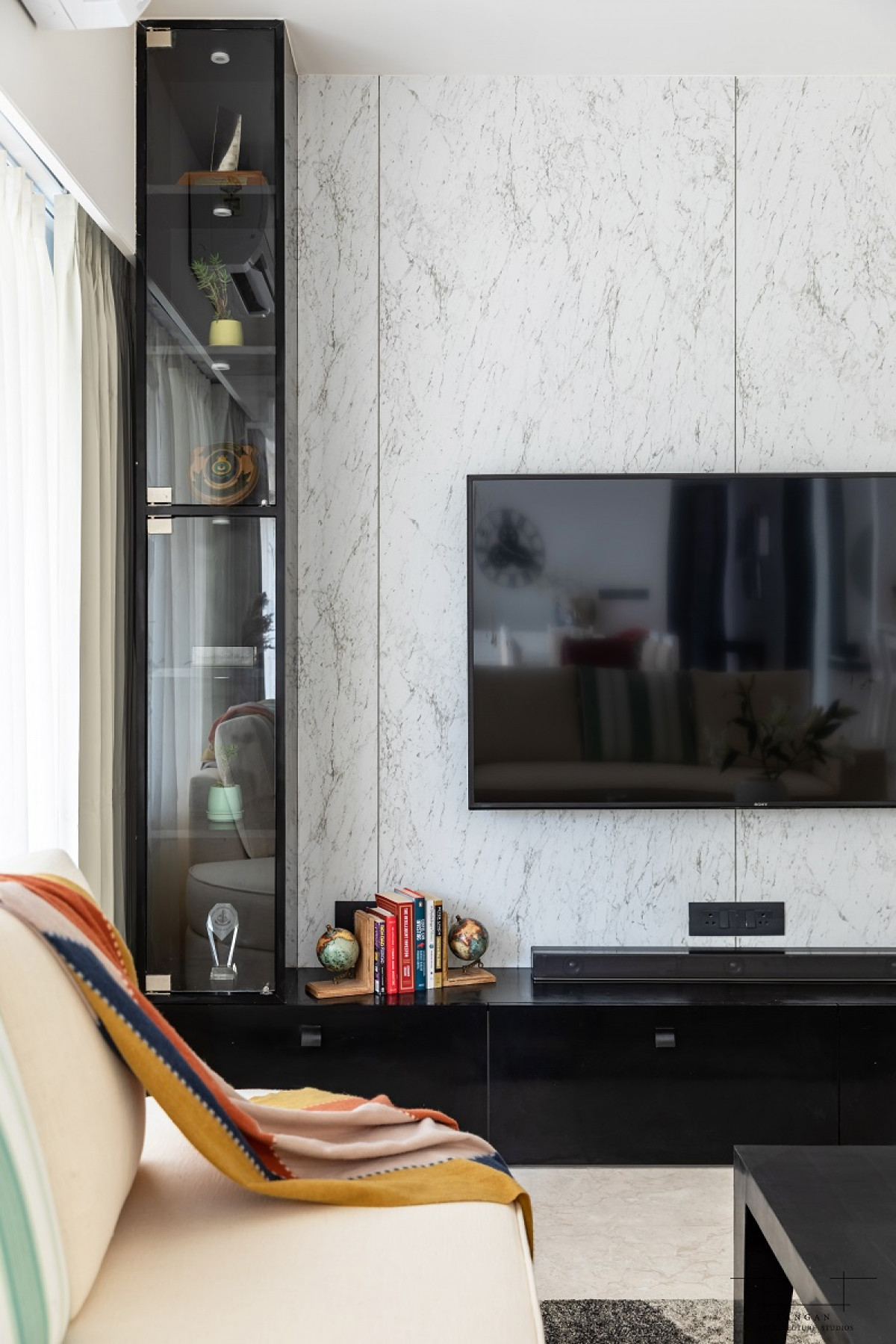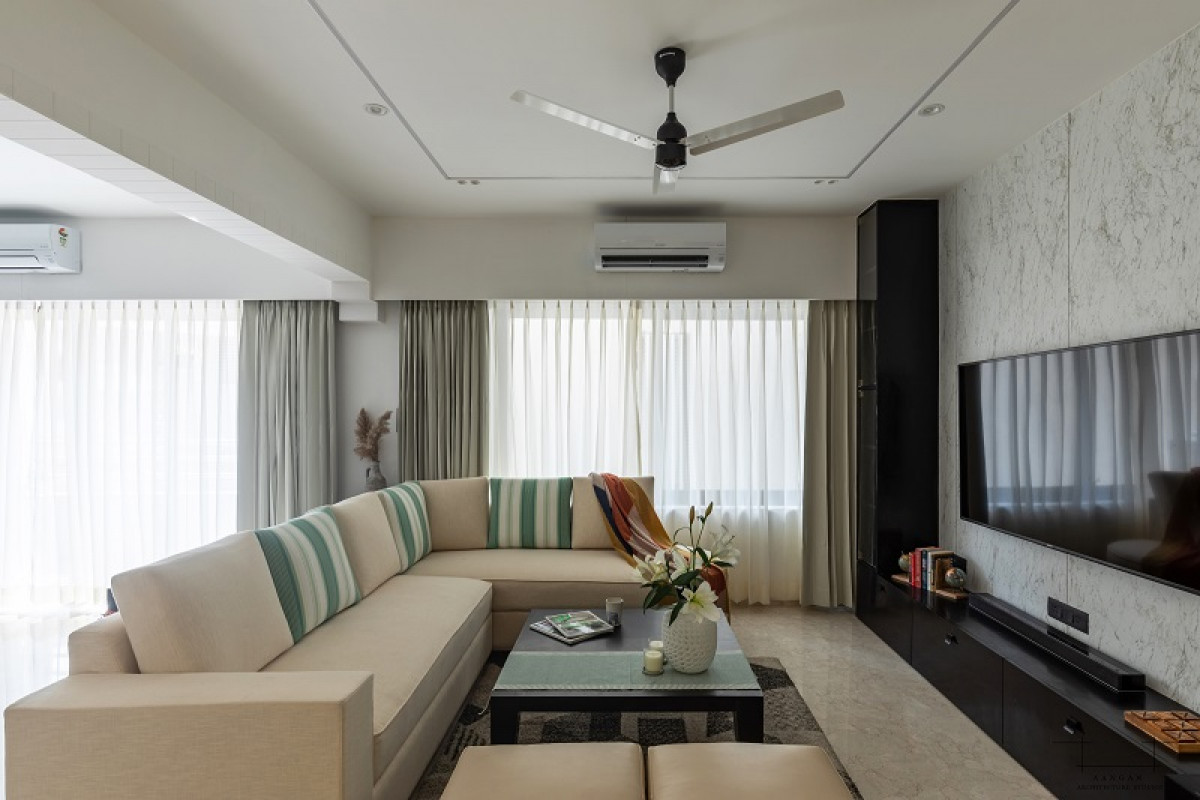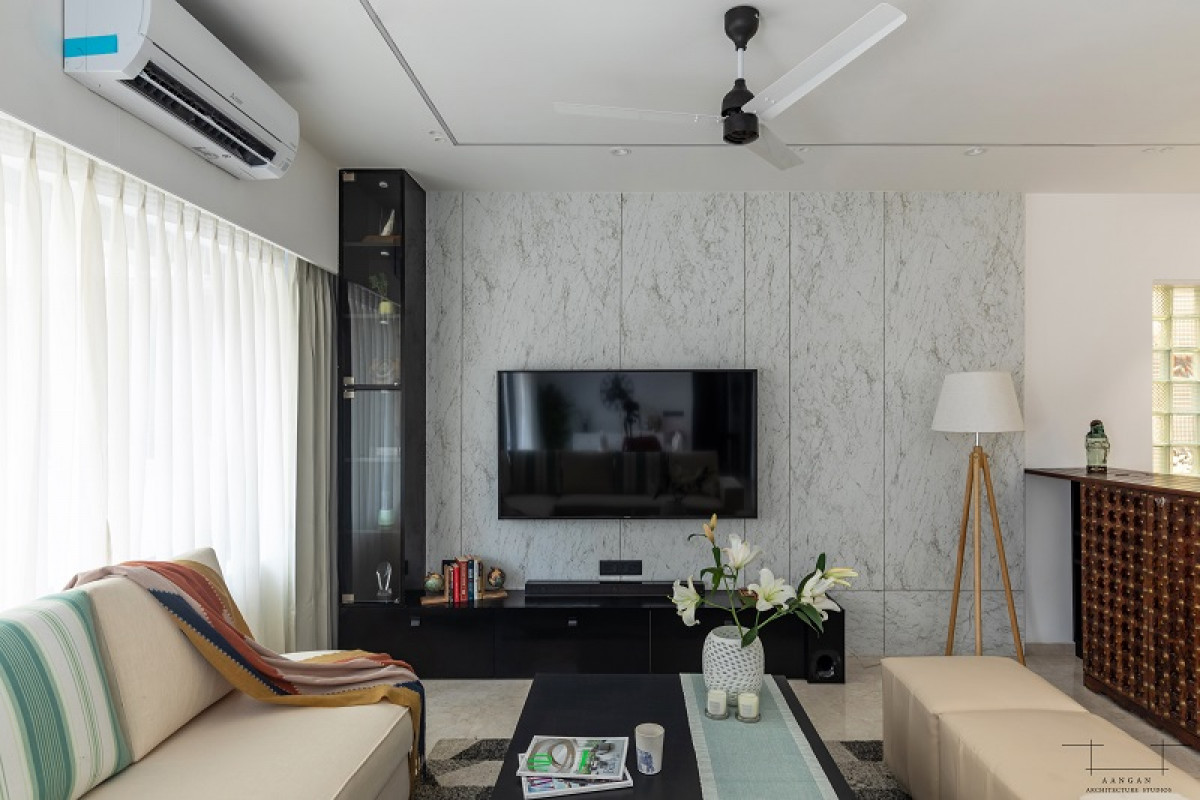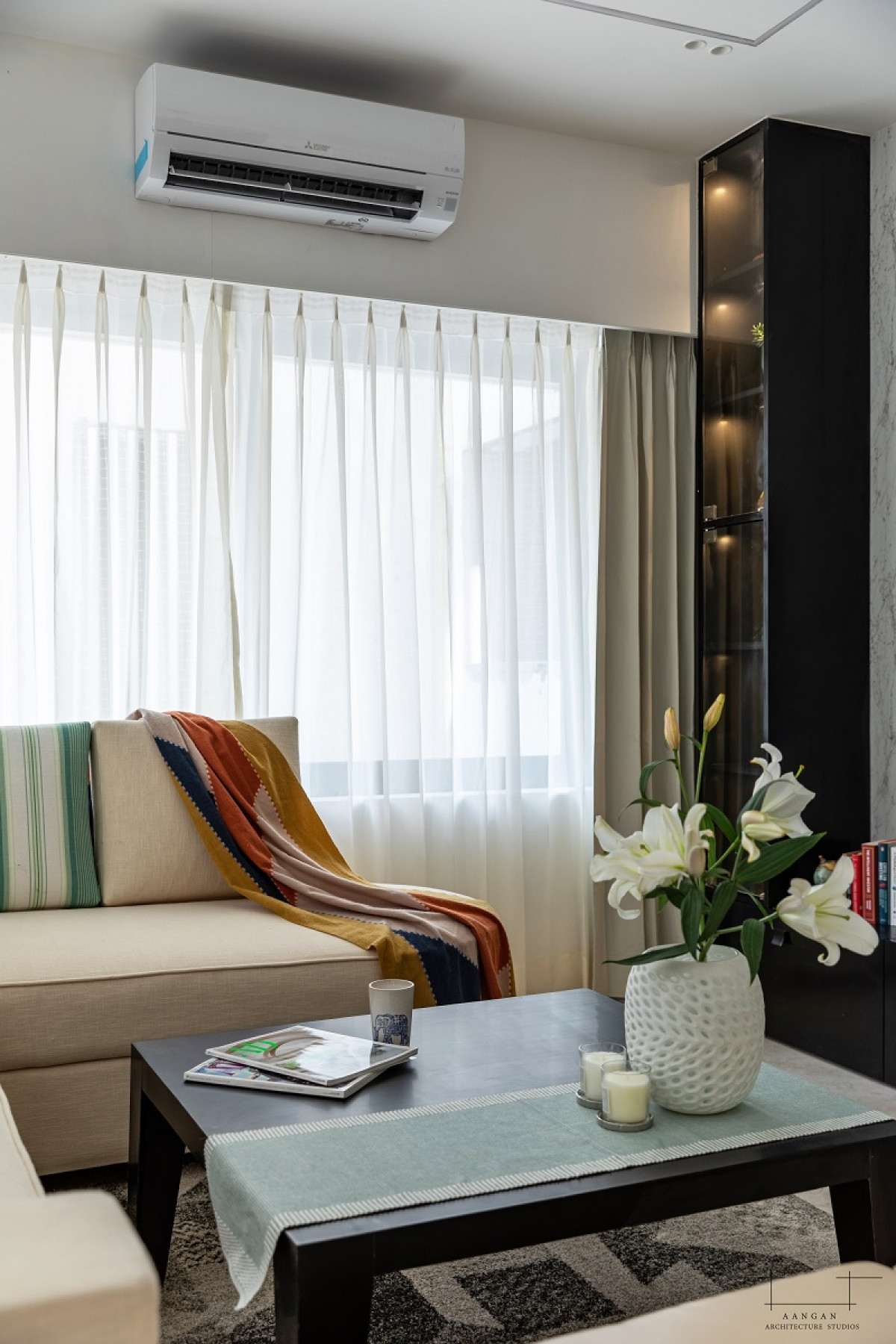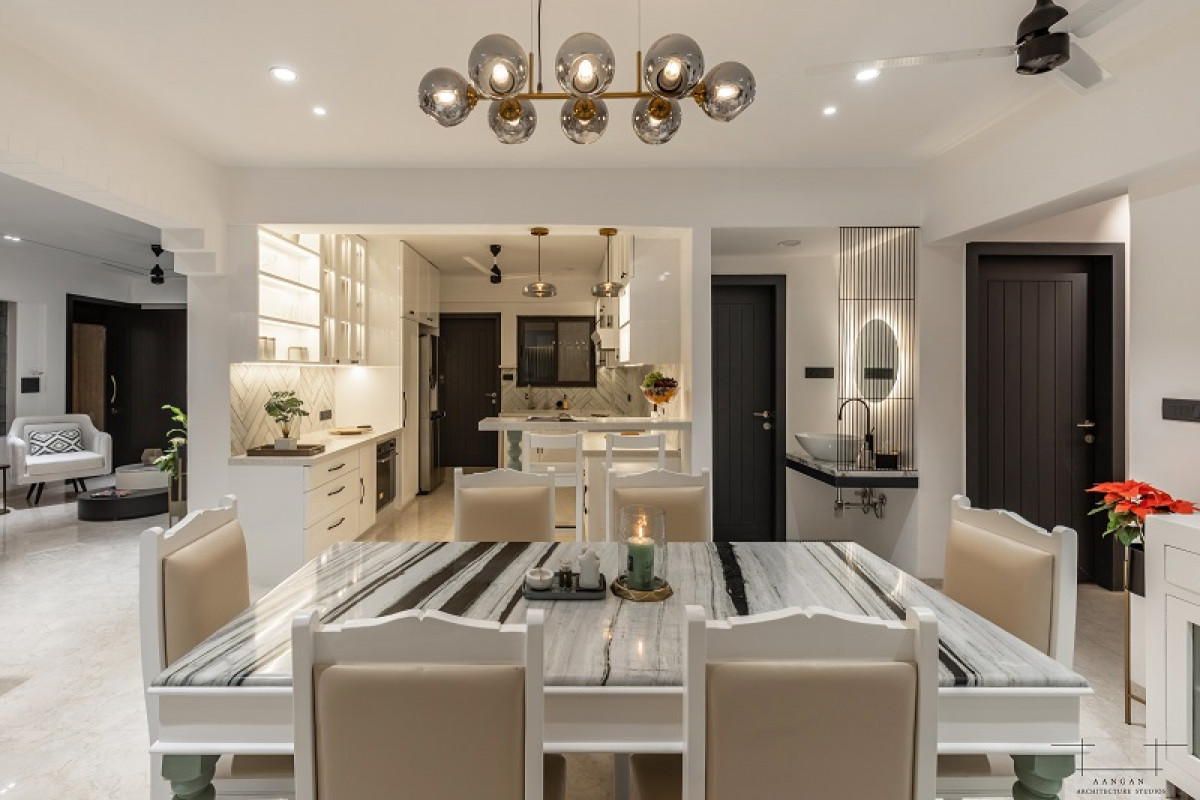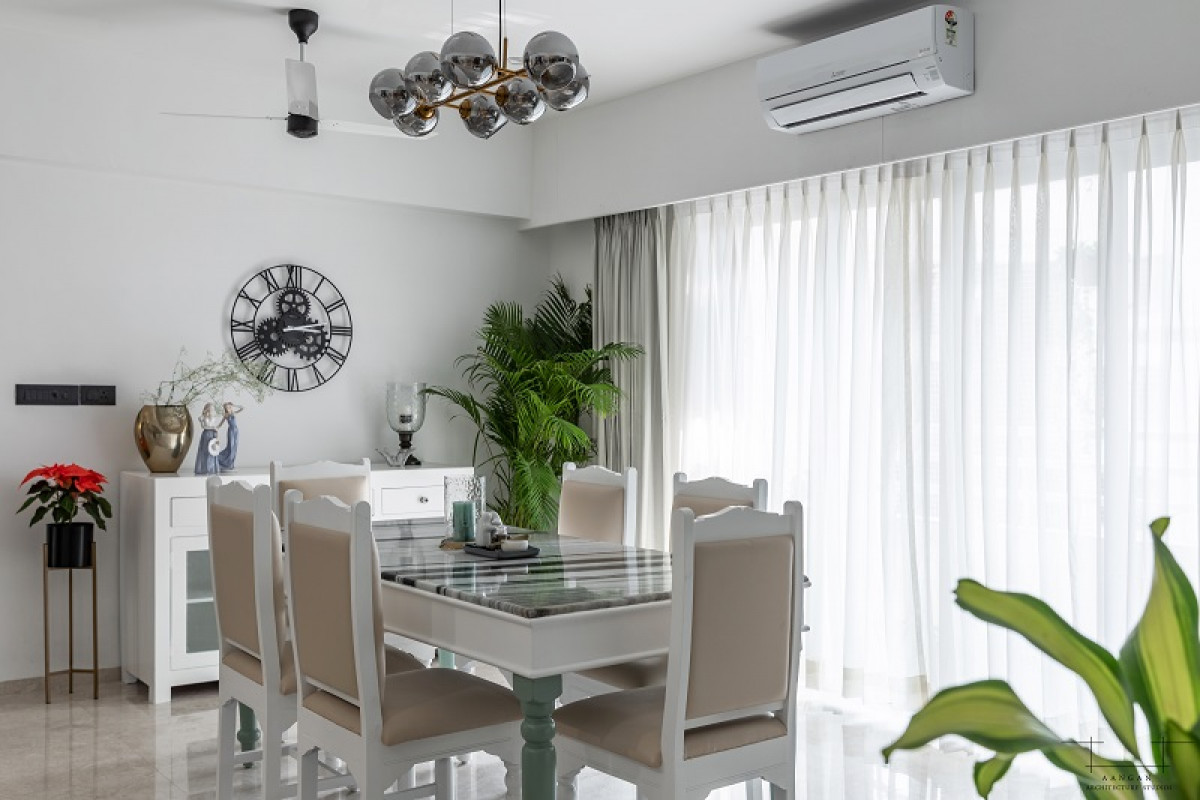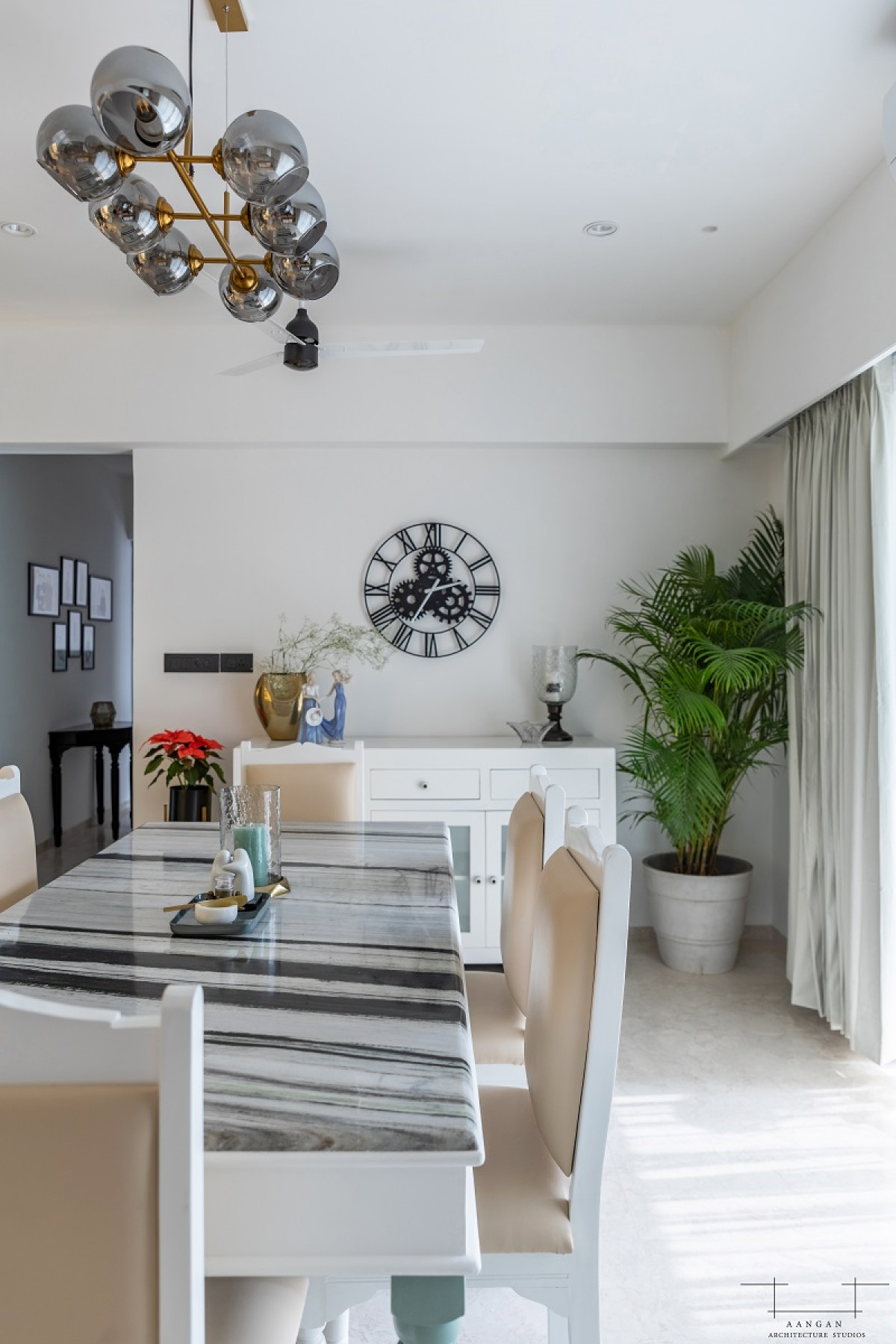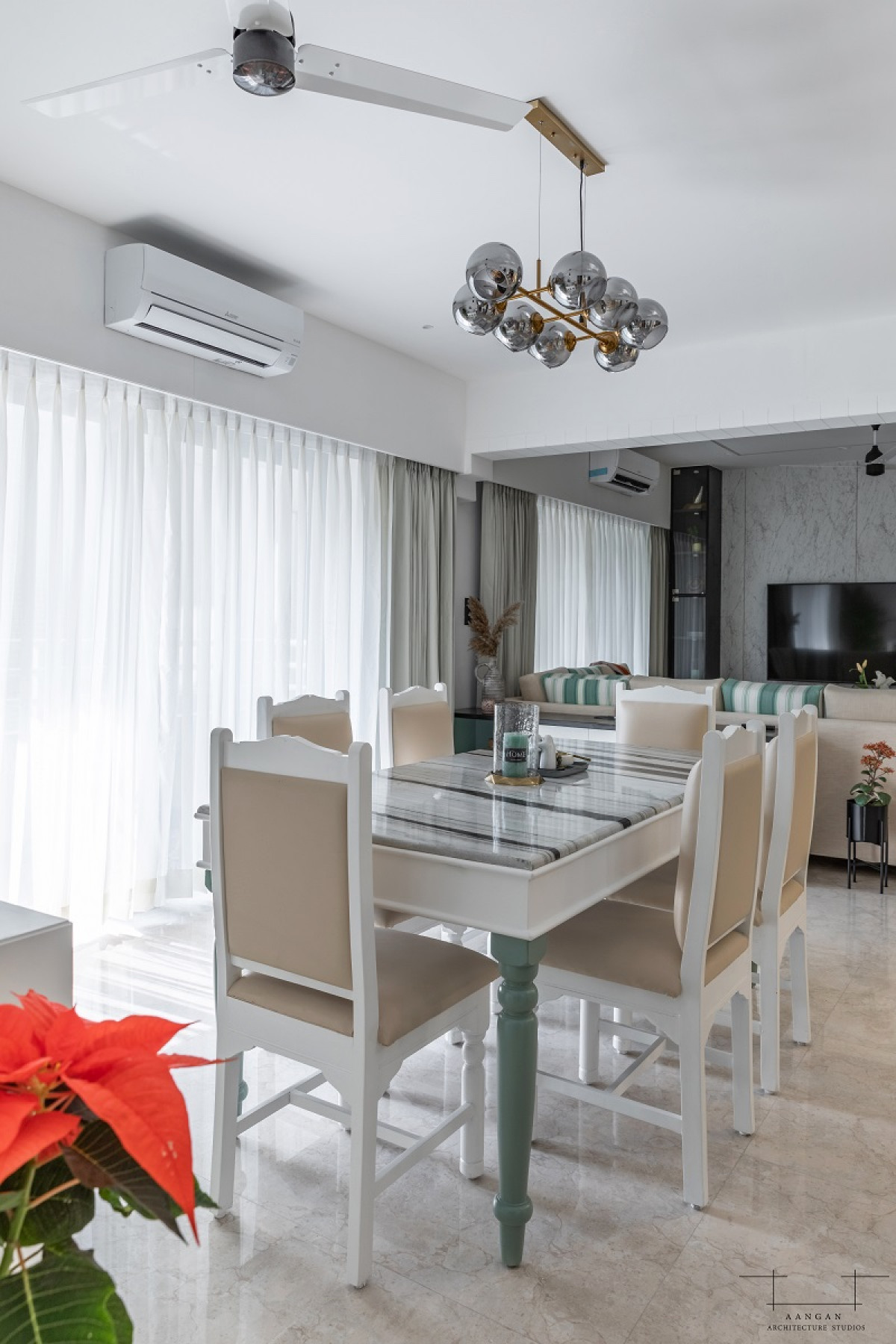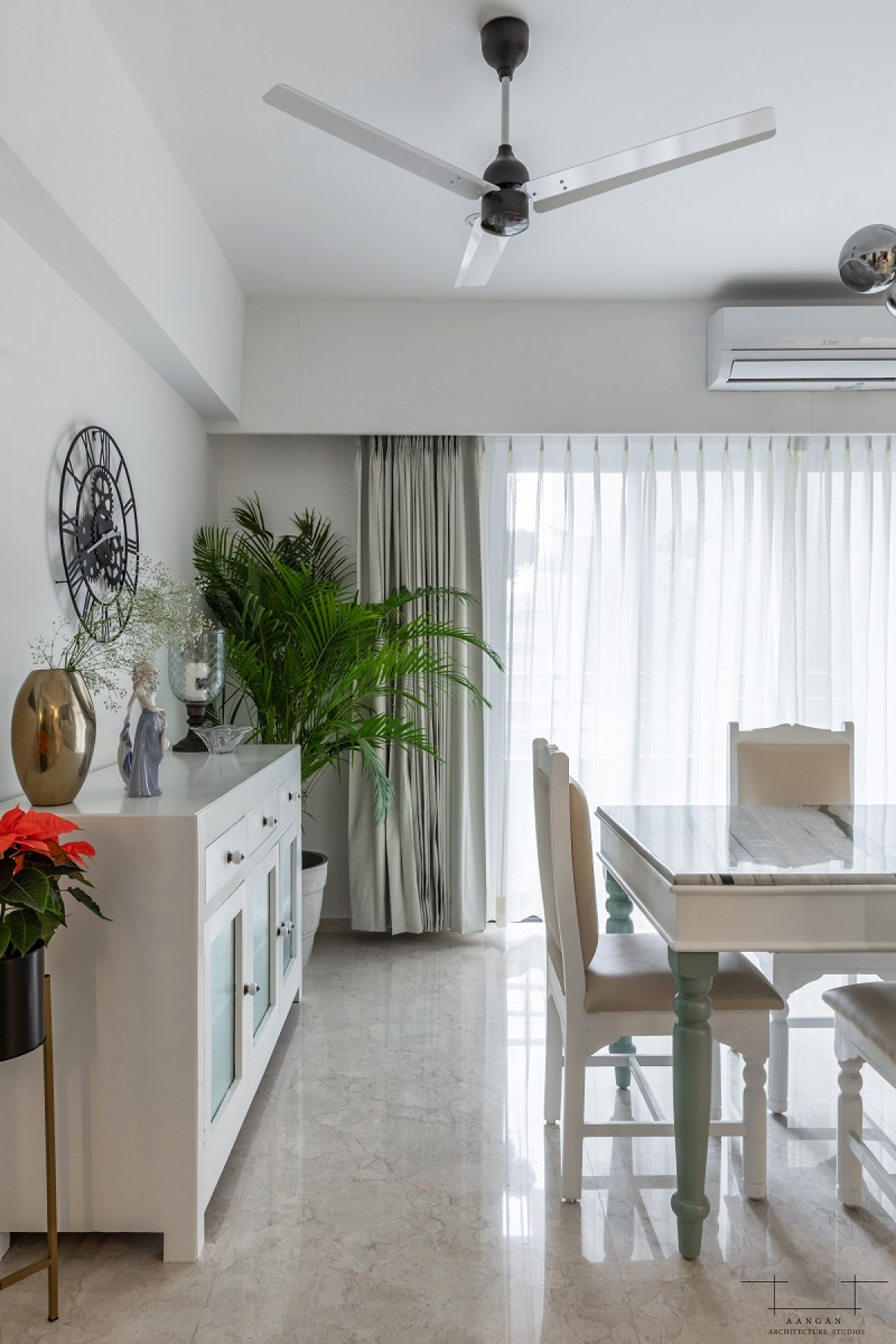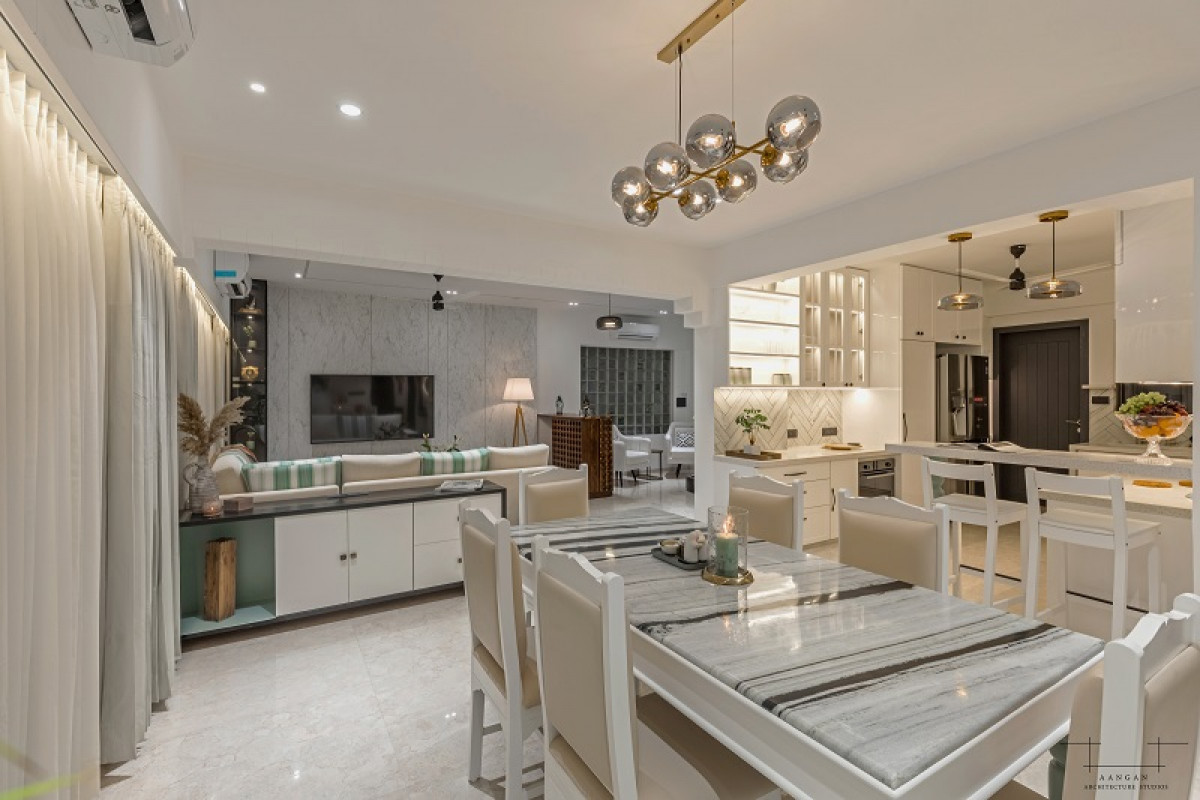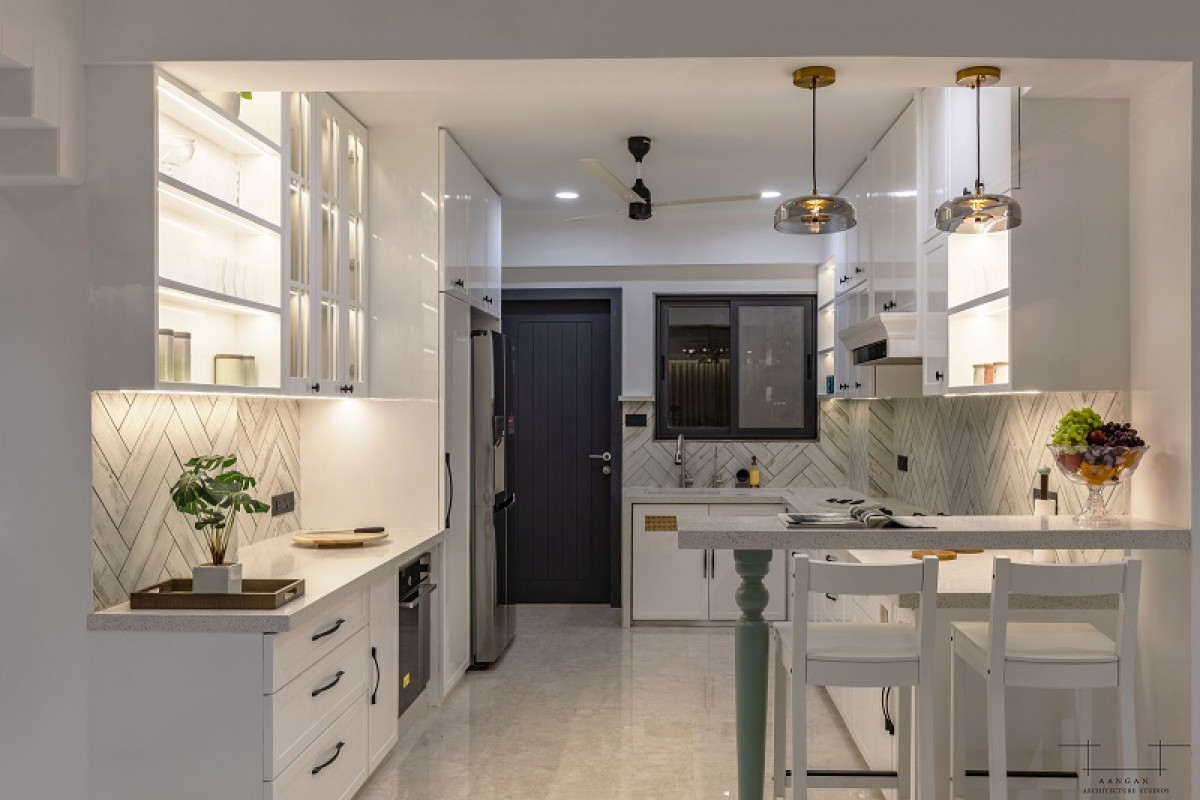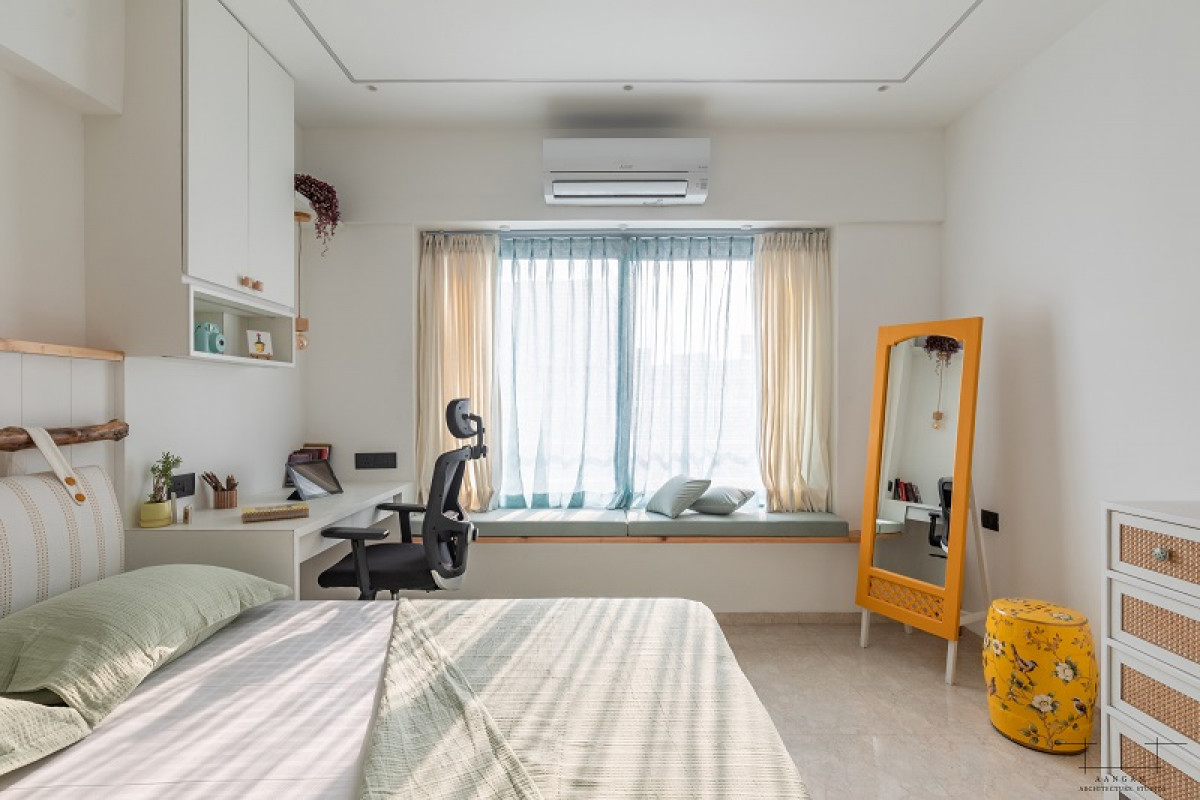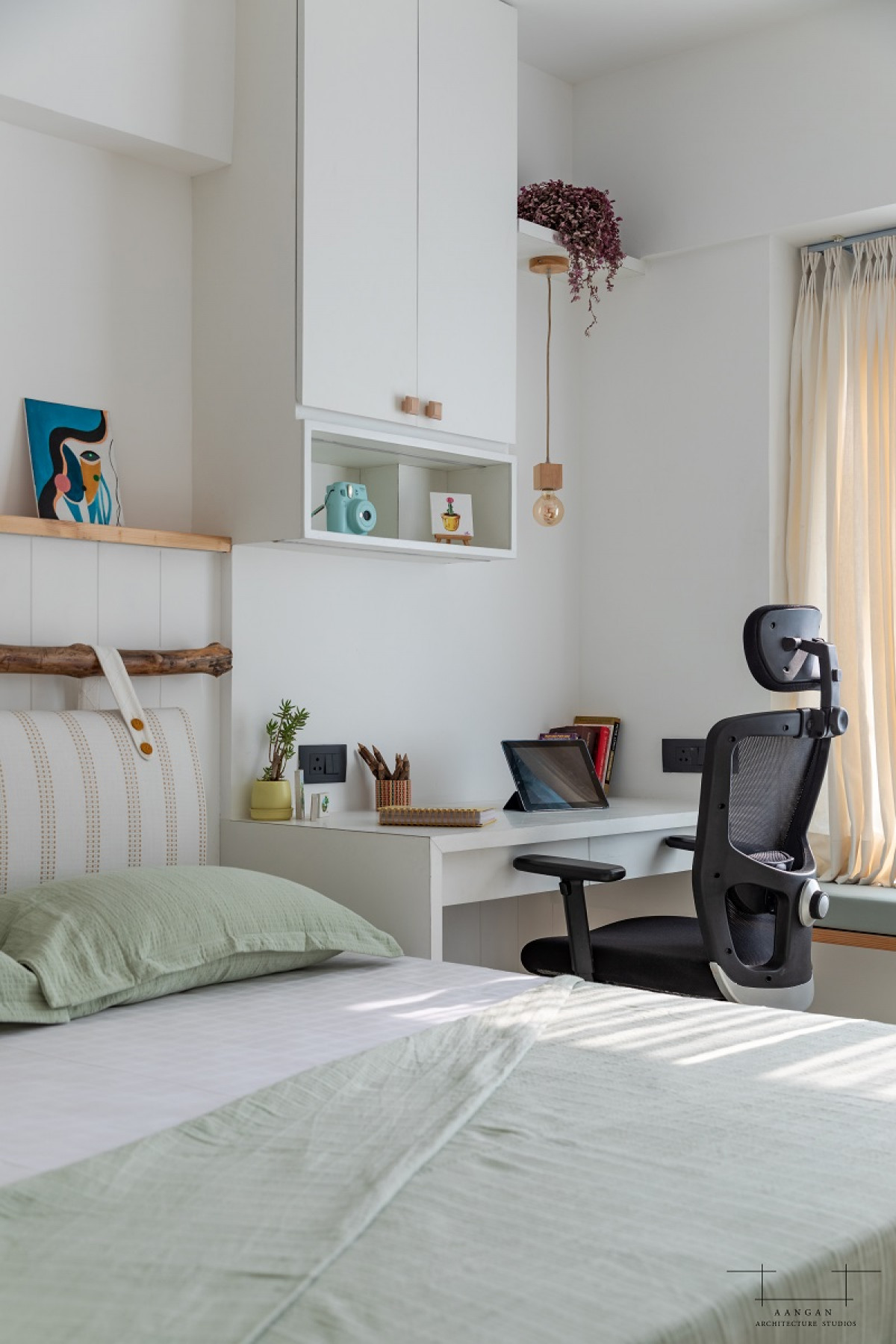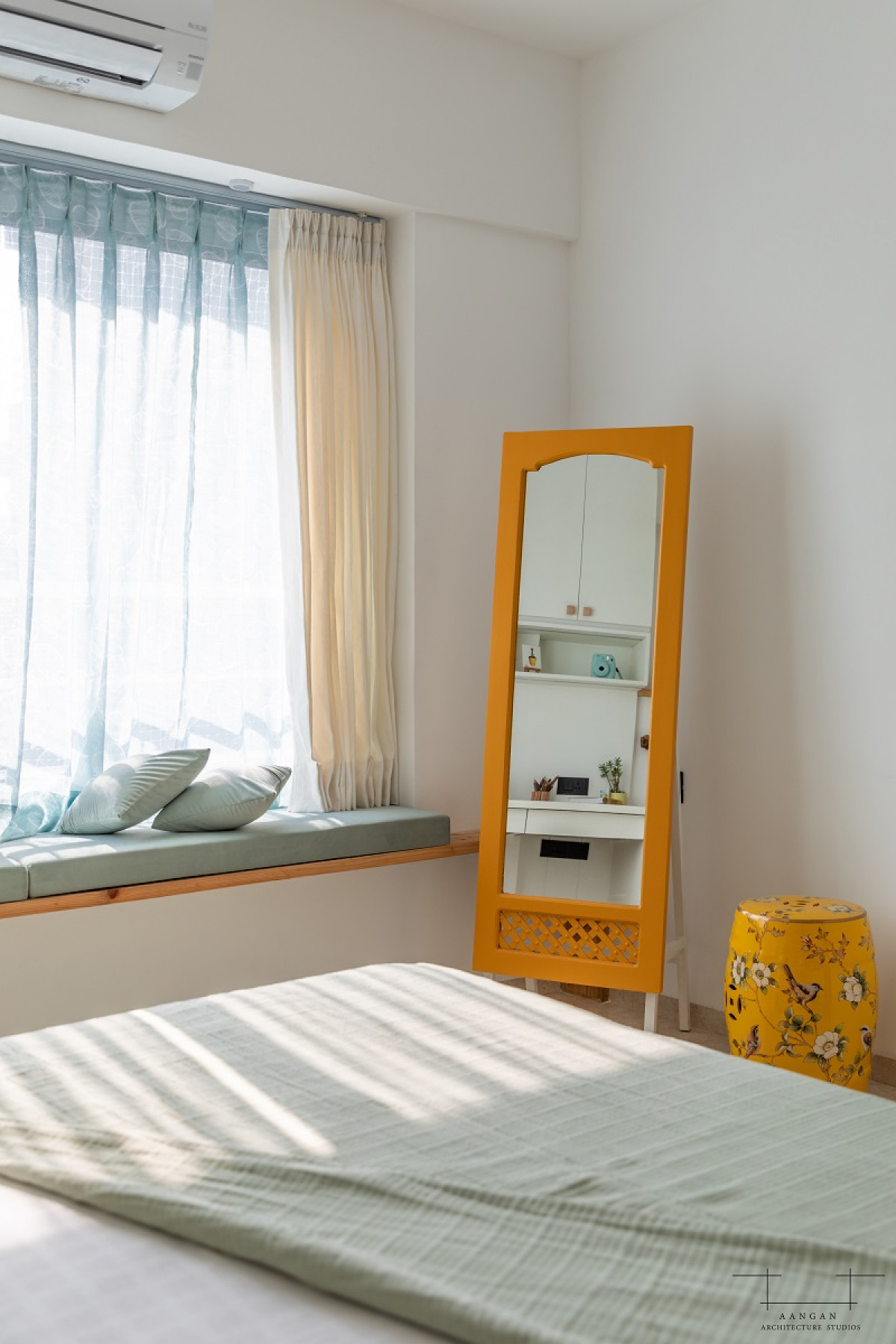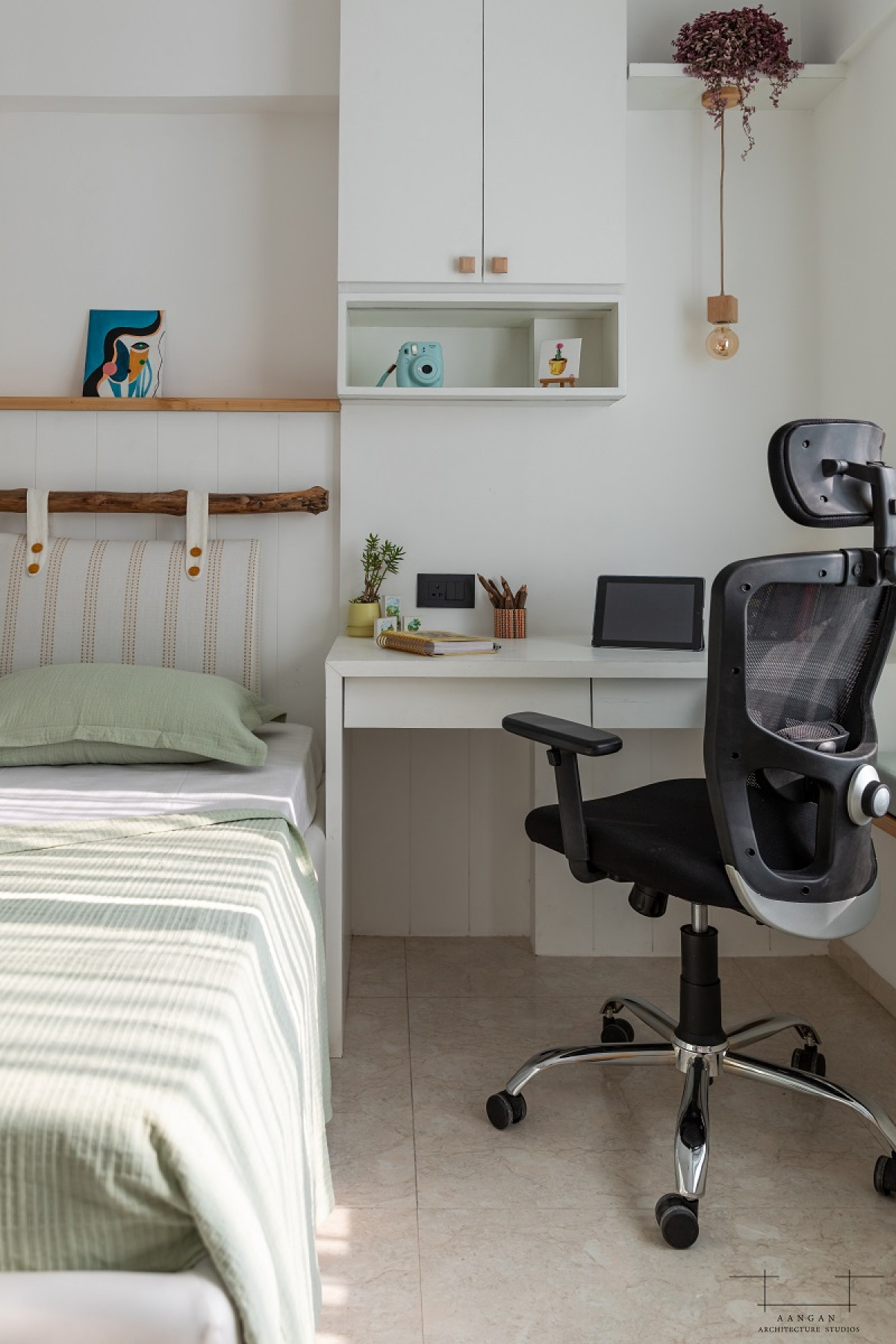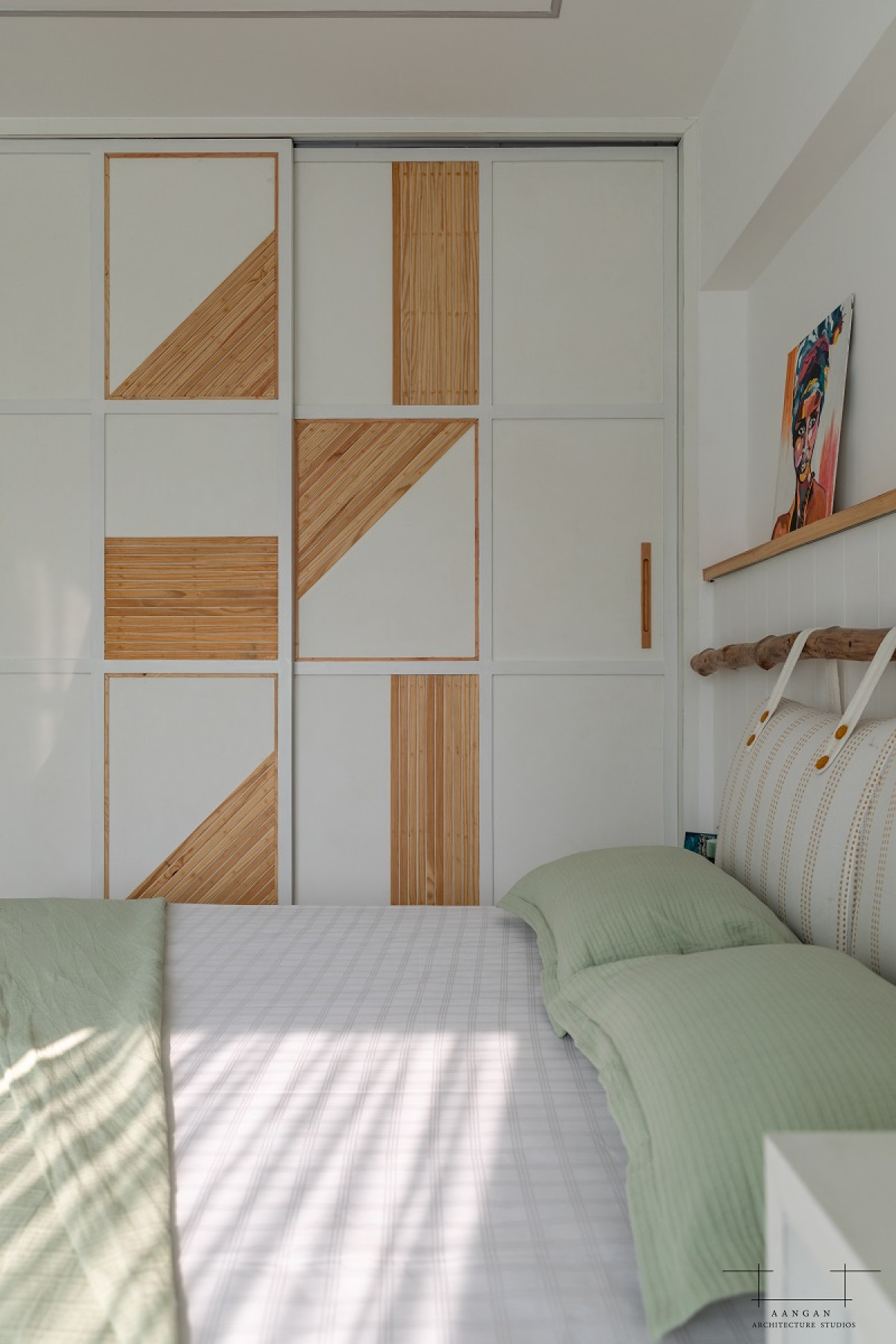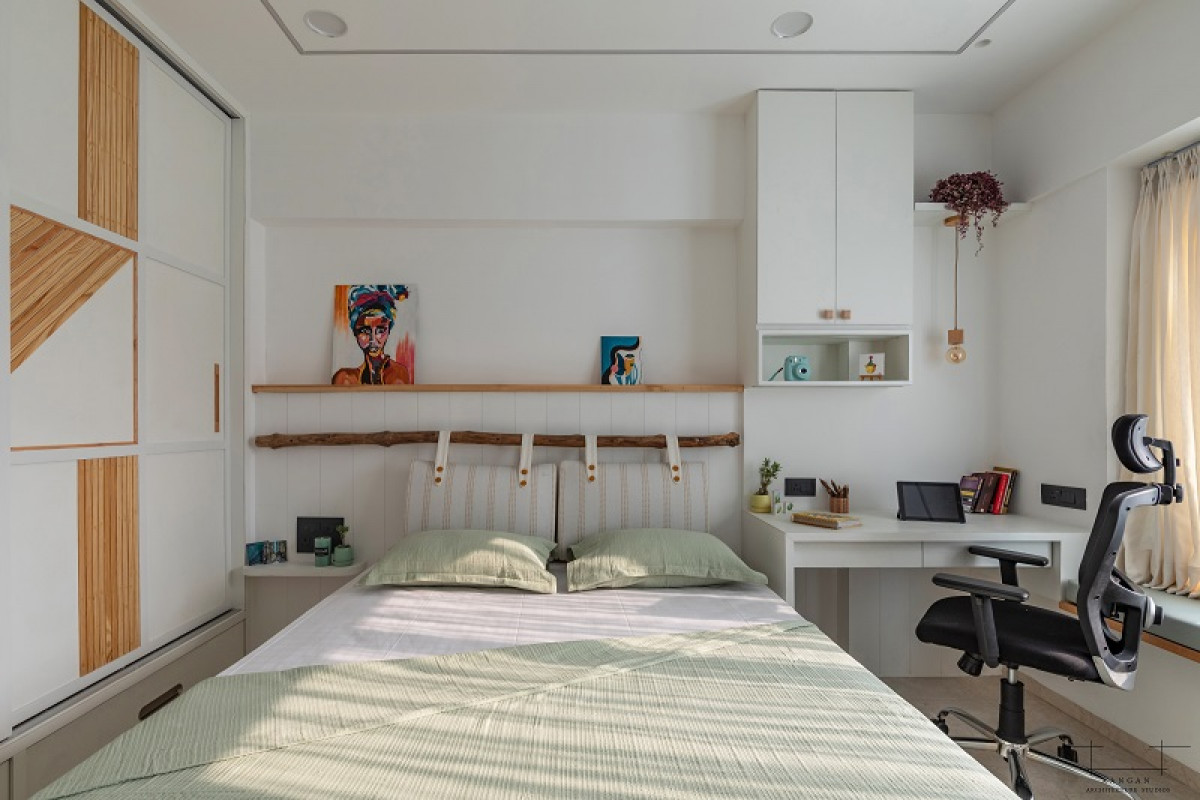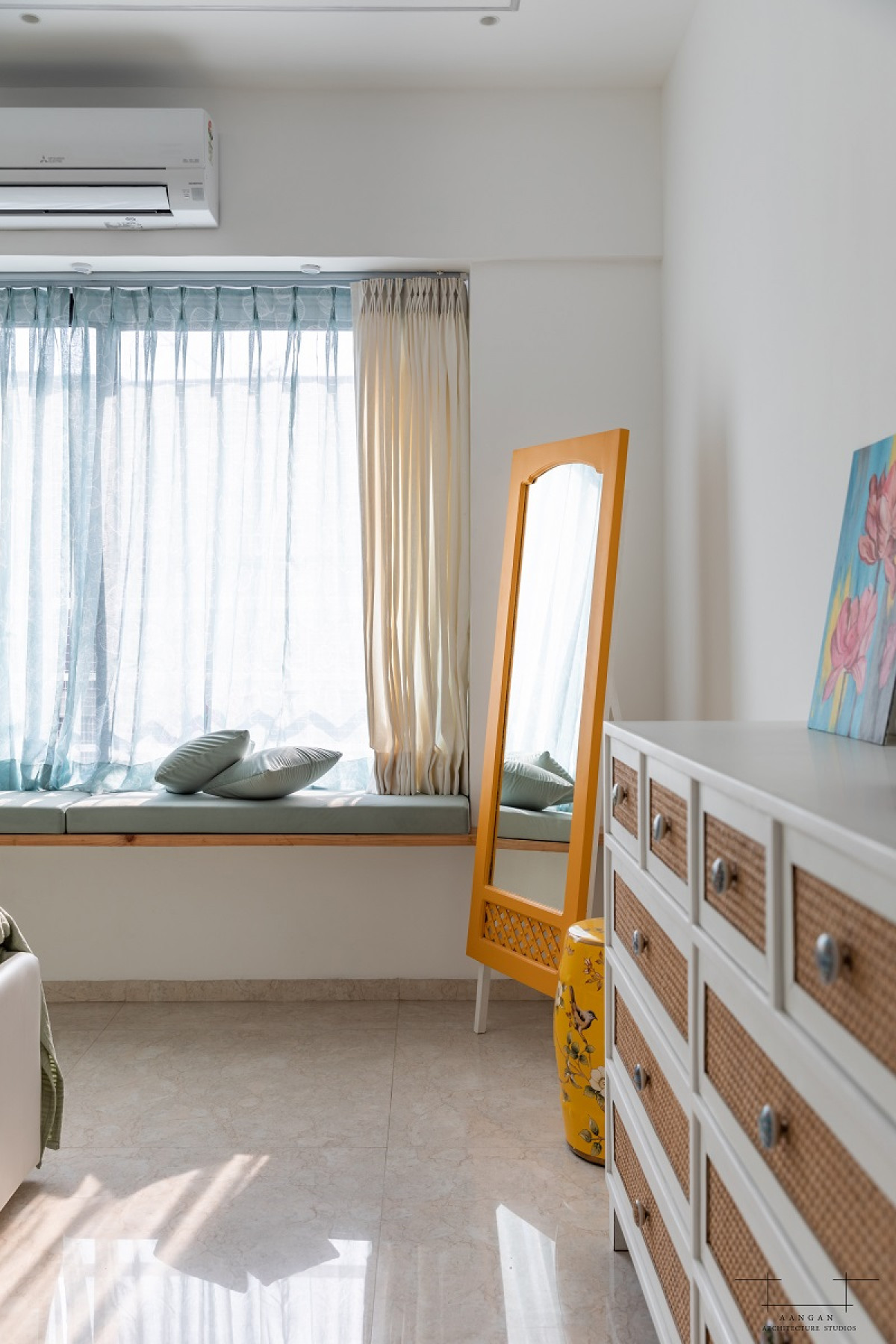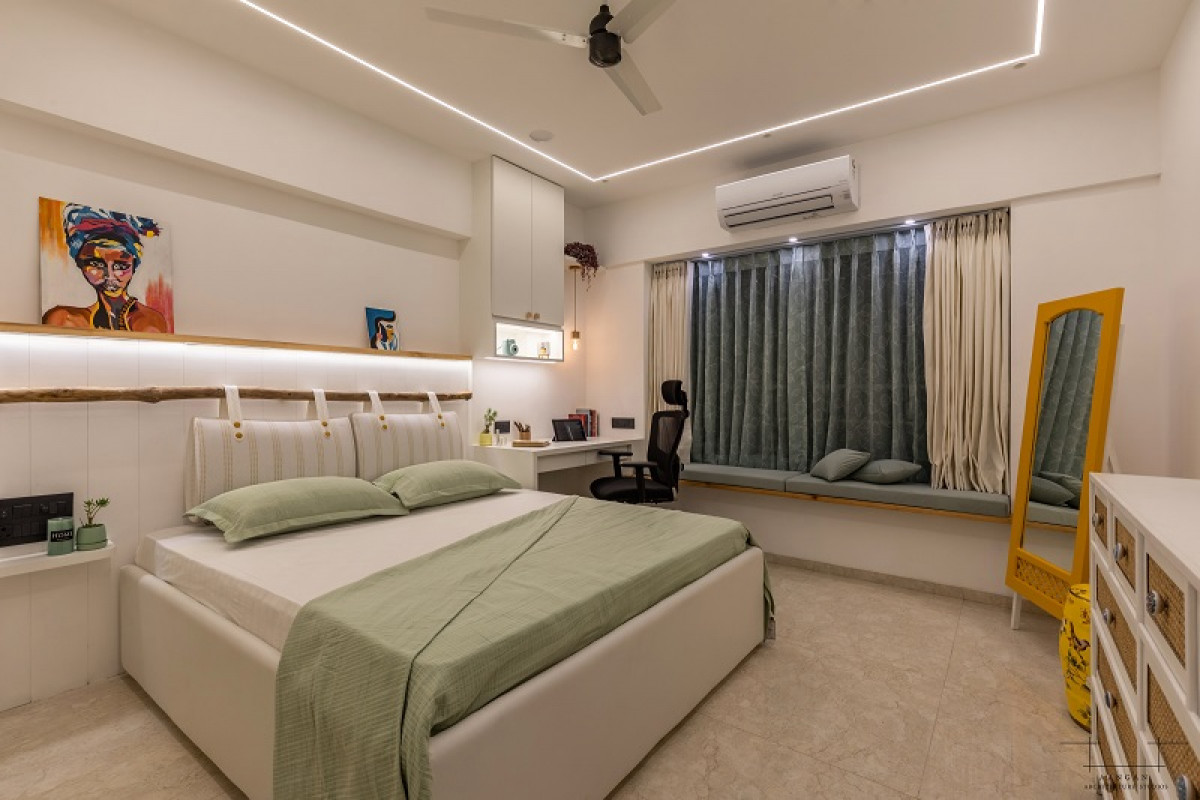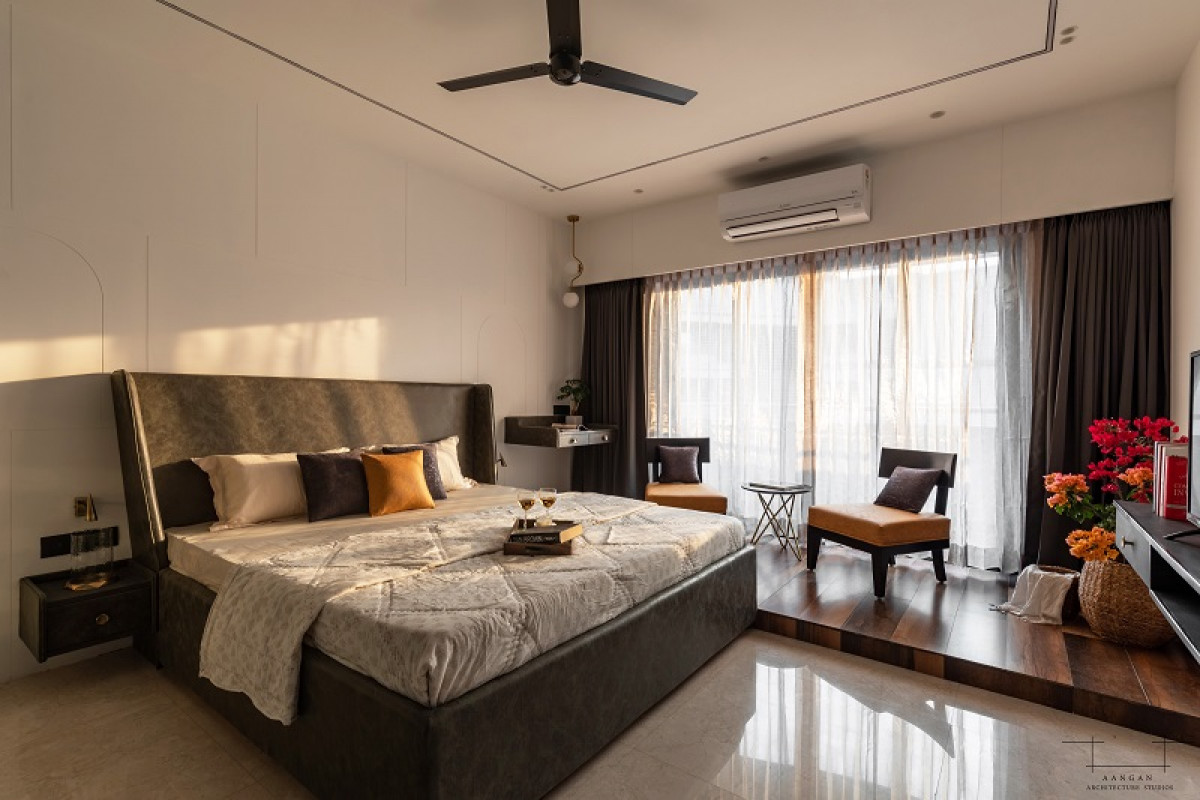 The unmatched warmth of the plants along with the subtle colour palette create a perfect ambience in all the rooms which was exactly how the clients desired the rooms to look like. An added highlight is the seating spaces by the windows in all the rooms to double up as a good place to have coffee whilst overlooking the beautiful view outside.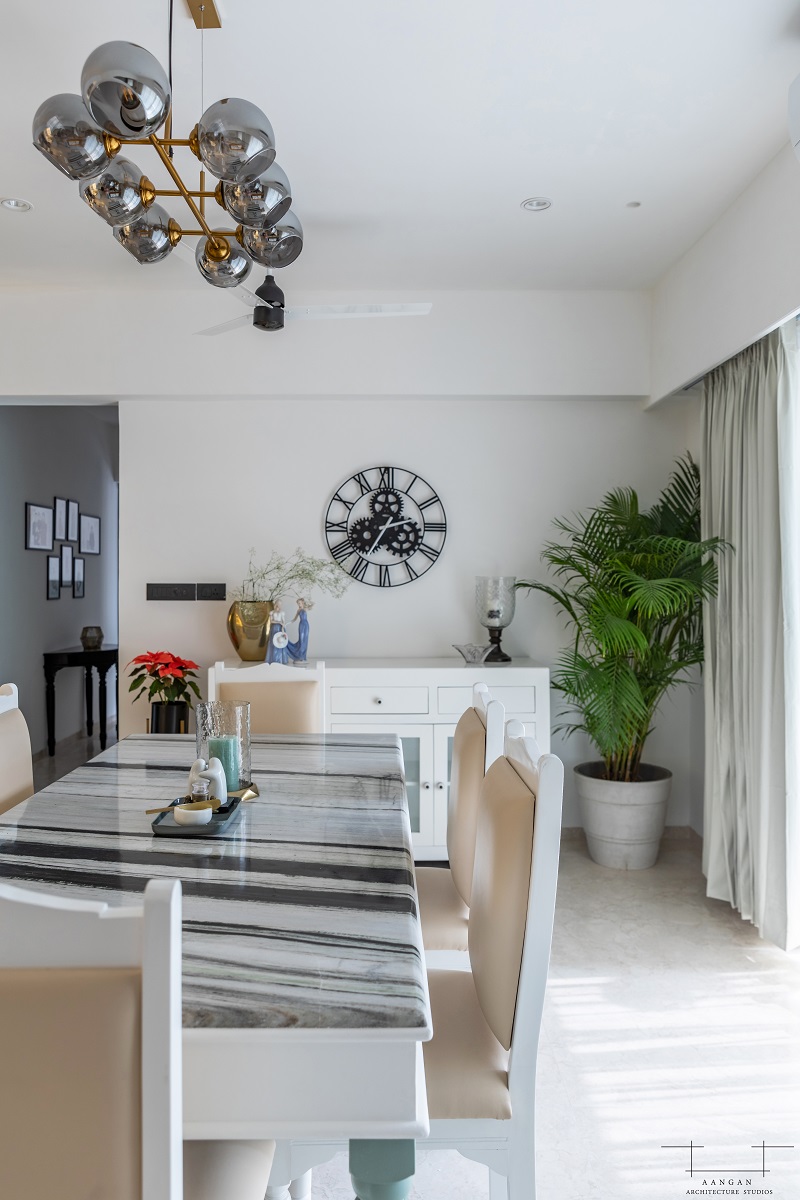 Project Details
Location: Grande Exotica, Indore, Madhya Pradesh
Carpet Area: 1700sq.ft.
Firm name: Aangan Architecture Studios
Principal Architects: Ar. Ayushi Chaturvedi and Ar. Megha
Photographs by: Mr Dhawal Bumb