If you care for the planet as much as you care for your dog or cat, you'll love ACH's new pet collection, ACH 4. Gnawing a shoe or running around the yard can be exhausting - not to mention the jet lag. Your furry baby deserves the best, and by the best, we mean a stylish and comfortable dog bed.
GLAMER AMBIENCE WITH SHEBA PET BED
All dogs deserve to be VIP guests at every dinner party. Their large dog cushion and modern bowl next to the dining table will match a luxury dining set. The soft texture of the eco-friendly dog bed adds glamour to the dining room. Get everything ready - the best dining chairs, your porcelain dining set, then light up the candles and place the luxury dog bed at your feet.
Also Read | 6 Unique ideas to make your dull and dark room look bright
TROPICAL RESORT WITH LEXUS PET BED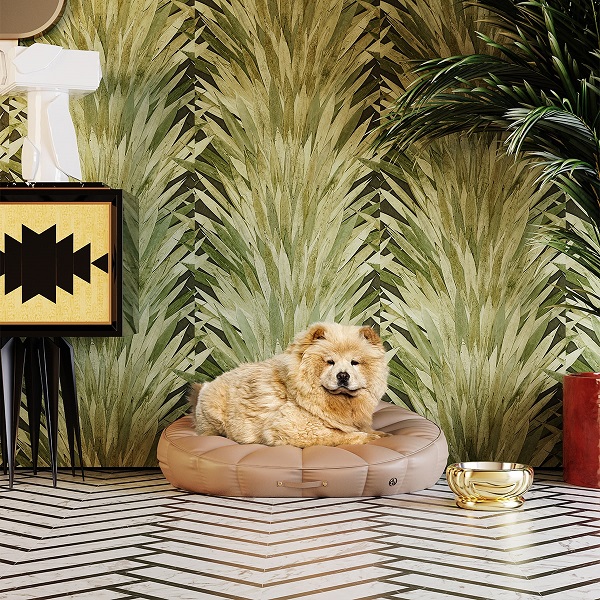 Our four-legged friends own our hearts and most of the time, our houses. After an exhaustingly long walk around the neighborhood, your pet deserves to rest in the most comfortable dog bed. To create a tropical resort atmosphere for your four paws' best friends. A luxurious dog bed, mineral water from a shiny golden bowl, and the breeze from wavy palm trees.
Also Read | 10-Storey building made in 28 hours and 45 minutes with pre-fabricated containers in China
GALLERY AMBIENCE SIDE BY SIDE WITH NOCTURNE PET BED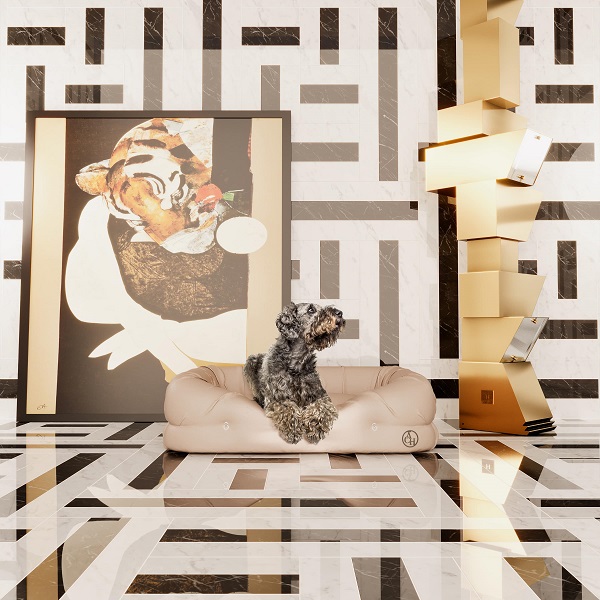 It's time to add a stylish dog bed with curvy lines to your modern luxury home. Combine it with contemporary art pieces, modern furniture, and trendy home accessories. Bo bold - display modern dog beds around the house and create several resting areas for your four paws baby.
COMFY MOOD WITH RUBIK PET BED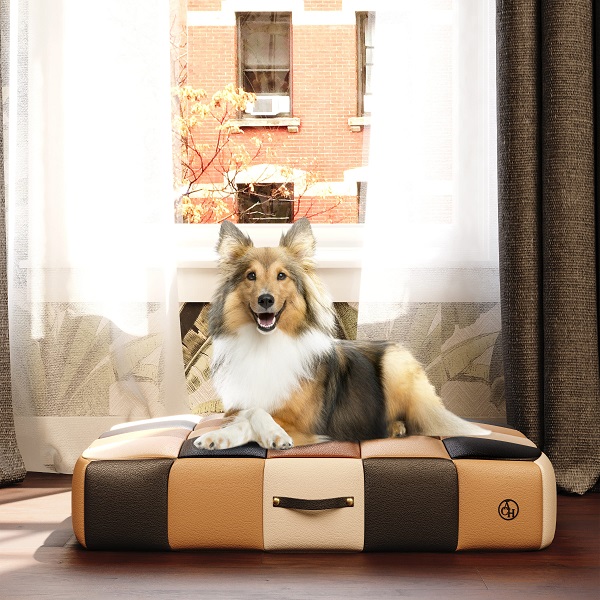 It is impossible to imagine a more comfortable and luxurious place to stay, and all of that because of Rubik Pet Bed! A unique, simple design that will provide your best friend the best time ever.
ACH4 PET COLLECTION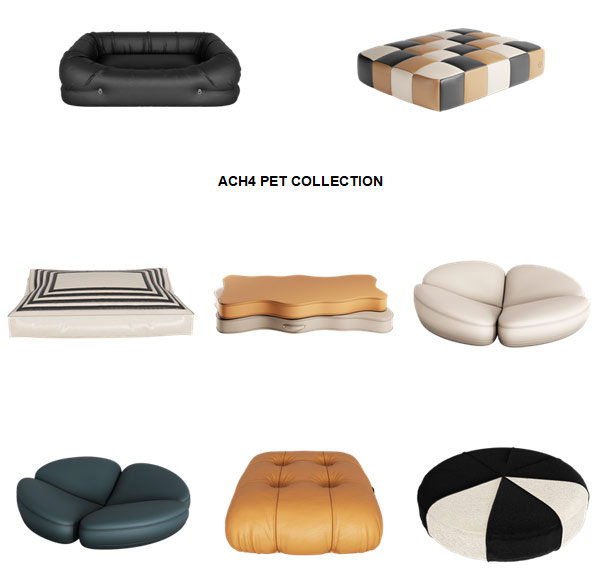 ACH 4 is a luxury pet accessories' collection of sustainable dog and cat beds made by hand with vegan leather, ethically produced without harmful chemicals to the planet. Comfort is the biggest luxury for your 4-cute-little-paws-best friend. ACH 4 luxury dog beds are resistant, soft textured, have a removable zipper cover, and are washable.
Also Read | 7 Creative ways to revamp your outdoor space and impress your guests