"People and the places where they reside are engaged in a continuing set of exchanges; they have determinate, mutual effects upon each other because they are part of a single, interactive system. A home isn't just where you are, it's who you are." - William S. Sax
A home shapes who you are. What you are used to seeing from an early age is sure to have a profound impact on a person. Like all good virtues, sustainability too should begin at home. While there has been a lot of focus on growing your own food, composting and general self-sustainability lately, not enough is being said on decorating your house the sustainable way.
Also Read: Keep moving while working for better health
Let's talk about creating a warm and inviting home sustainably while still making a postive impact.
Patience is golden
The first and foremost thing that you need is patience! It is absolutely the key. Creating an organically curated home will take time. In the age of social media and the race to have the perfect home, do not get tempted and give in to social pressure. The probability that you will be satisfied with a well-thought-out design that is true to your family's needs and sensibilities is more significant than something you do just to conform to the current popular trends. Don't rush, enjoy the process. A home is an expression of the people living in it, and that comes with time. More importantly, the experiences and memories you make along the way.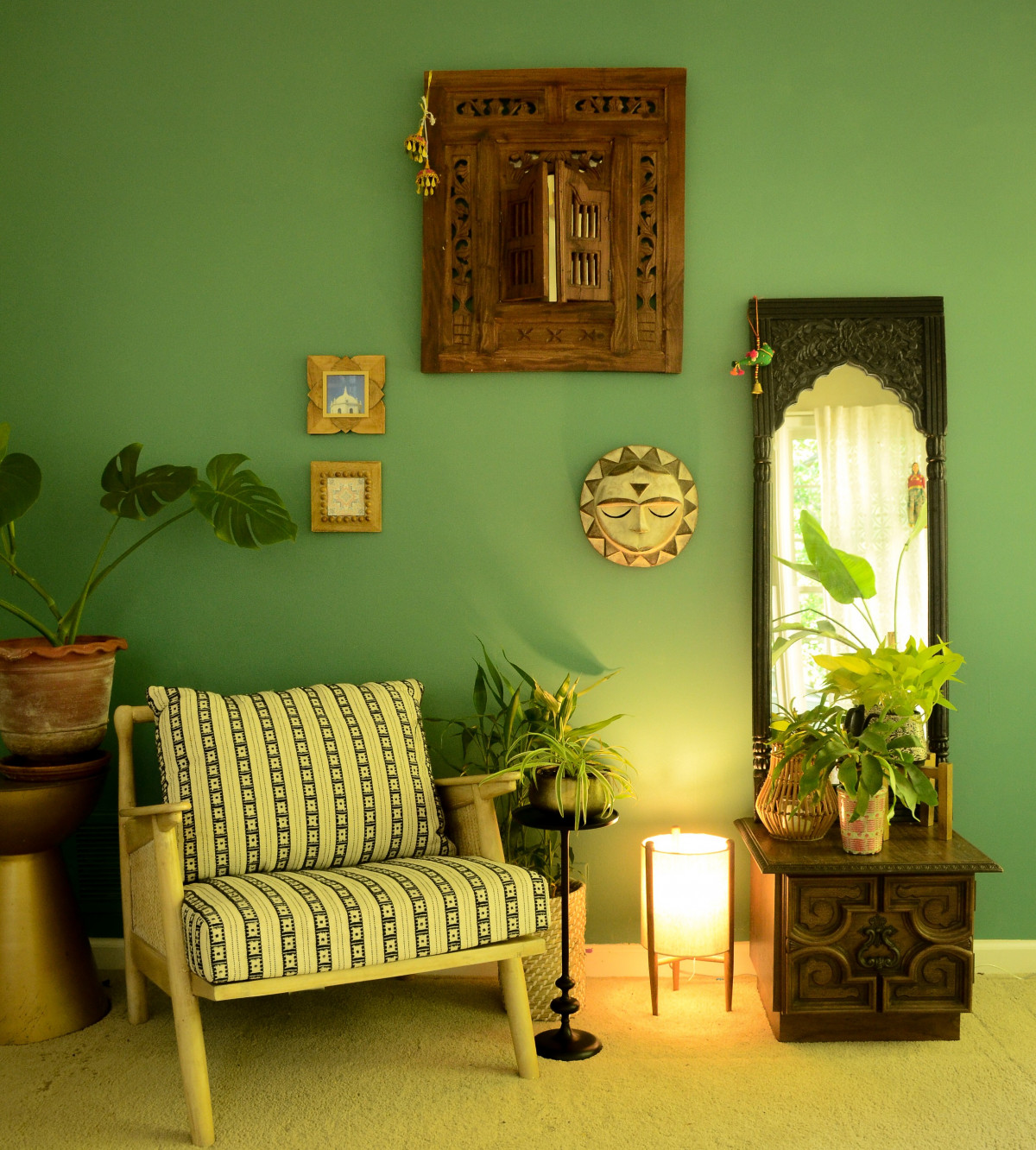 But fret not! While you are collecting the decor accessories, you don't necessarily have to live in an empty house. Plants are the perfect way to add effortless charm and beauty to any space, not to mention the perfect way to fill up a space.
Also Read: Six secrets to create a perfect and exquisite reading nook
You can use plants either to fill up a dead corner or make it the focal point itself. Either you chose an urban jungle or a single statement plant, with just a little bit of research and help from innumerable plant care guides available online, you can create your own oasis.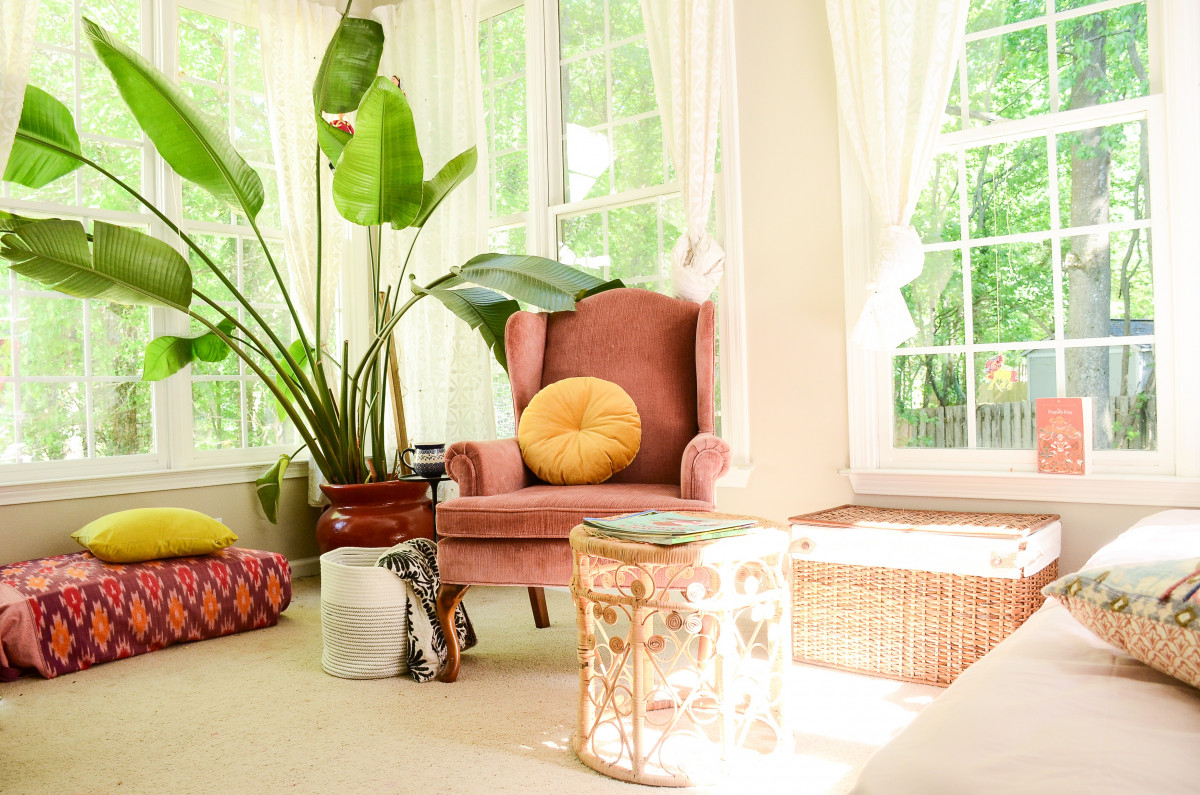 Always prefer to shop with small, local businesses, shop handmade, shop used, Recycle & upcycle as much as possible. Tap in your local regional talent or look for unique hand made products from around the world. Never has there been better access to works of small-scale artists & local artisans from around the world showcased on a global platform before.
Also Read: Easy Guide To Choose A Color Palette For Your Space
Thrift shop, either in physical thrift or vintage shops or on online portals like FB marketplace. Vintage items are sure to add that lived in vibe to your space. A mix of new with vintage pieces will add a lot of character and interest to your space. Also, doing that will make your home unique & stand out beautifully!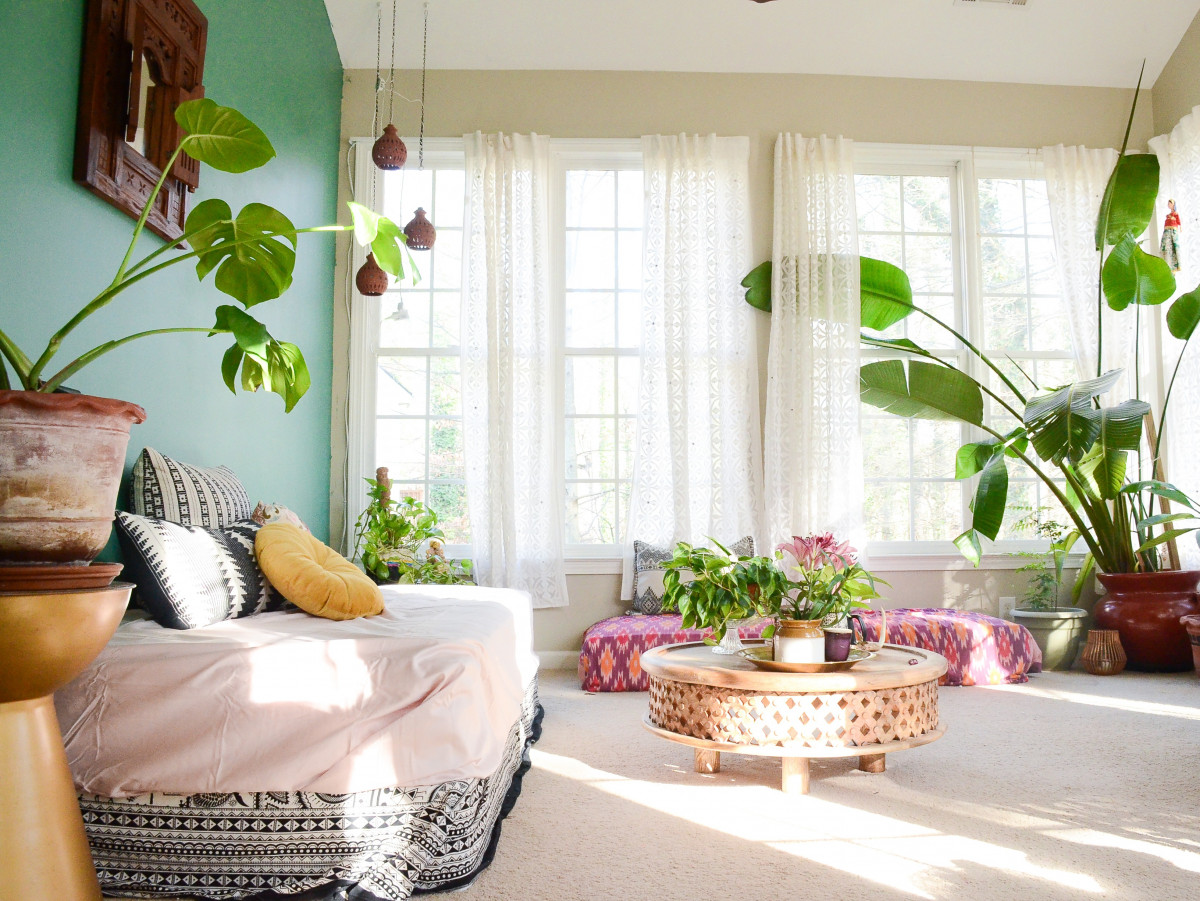 When you are shopping for decor, the things that you must be cognizant of are materials, sourcing, ethical and air-trade practices of the maker. Look for natural materials - wood, reclaimed wood, cane, bamboo, cotton, silk, jute, wool, clay, or stone. There are plenty to choose from that would incorporate beautiful earthy vibes. Textiles have a way of adding warmth and are easy ways to incorporate colour.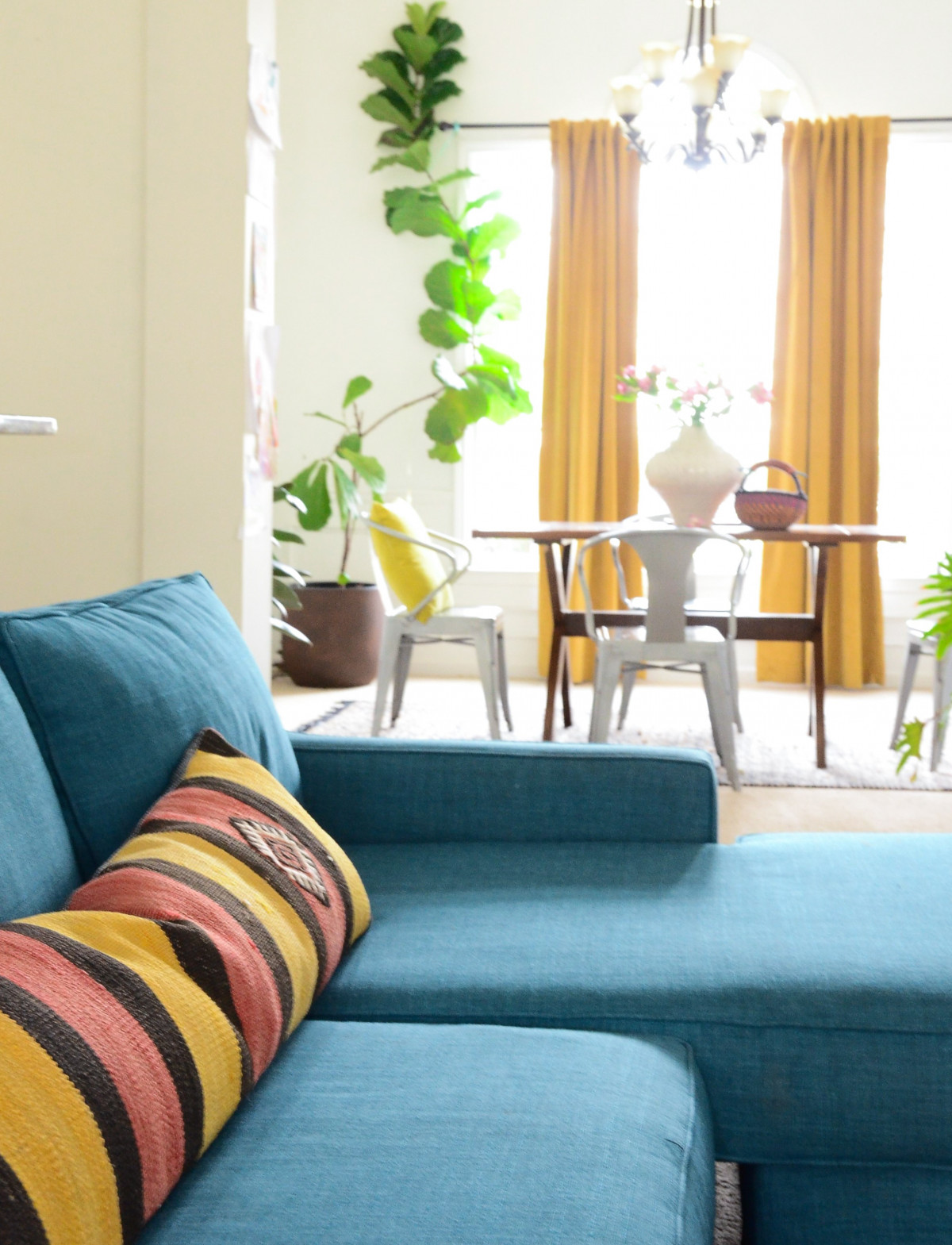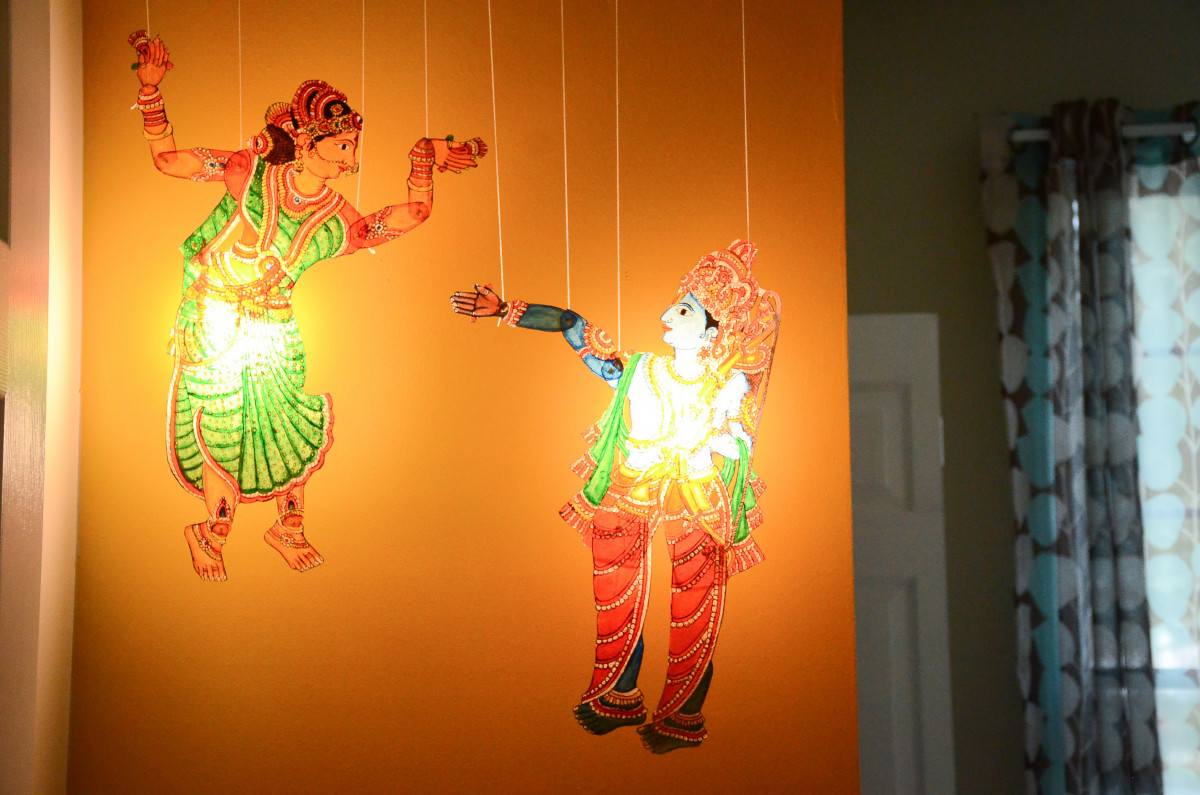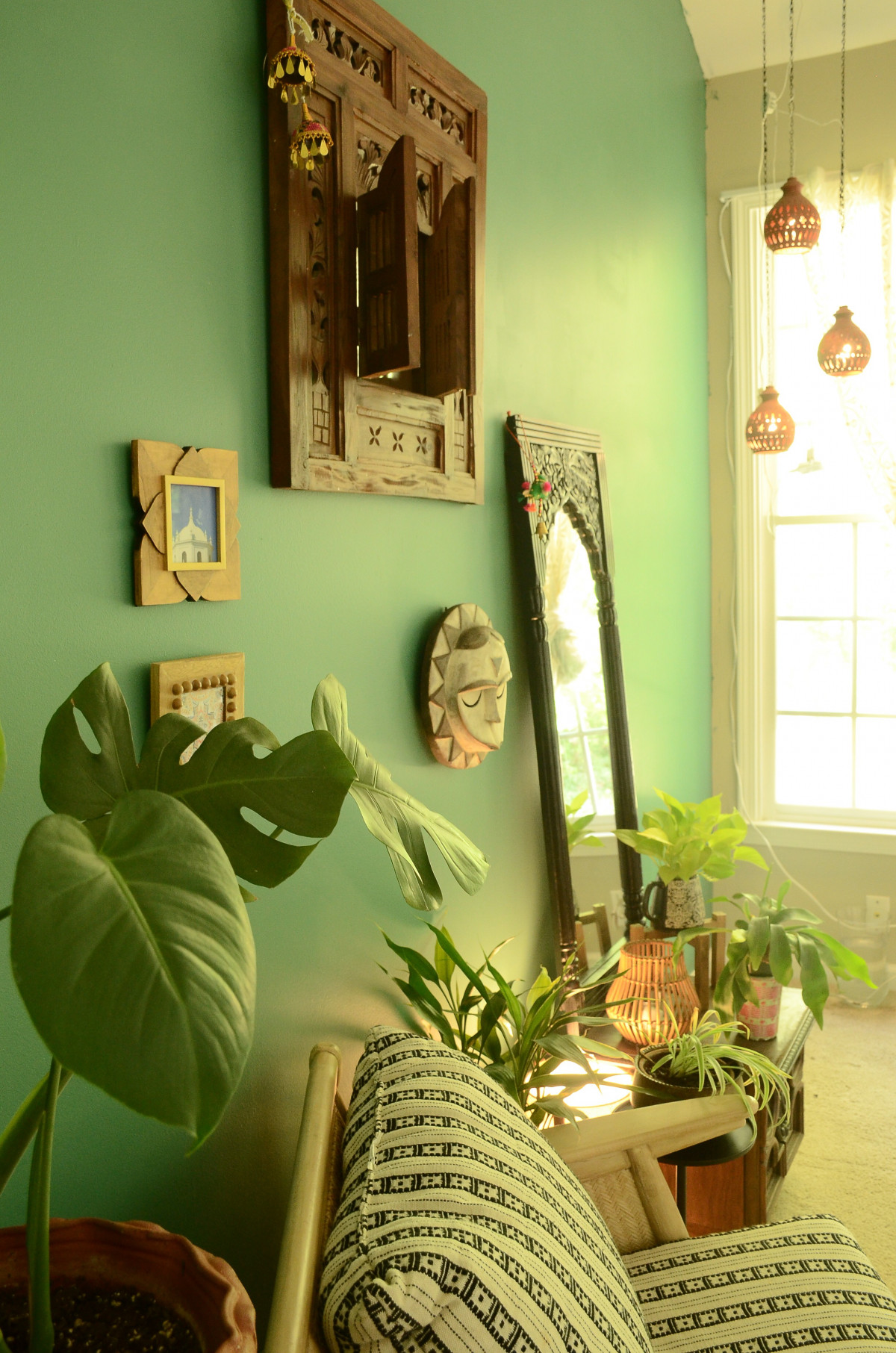 Always choose quality. When I say quality, I do not necessarily mean expensive. Quality products are inherently pricier as they use sustainably sourced raw materials, pay their makers well, put in a lot of time and research in developing their products. Research to ensure you are paying the high price for the right things and not just for the label. As I stated above a more expensive product is not necessarily a quality product. While mass-produced and synthetic products have enticing price tags and have made decor accessible to everybody, all they provide is instant gratification.
Also Read: How to accessorize your home within budget!
Make time, save somewhere and always buy things that you would be proud to pass it on and not something that you would want to toss-off when you are moving or something that you are likely going to change with the changing trends.
A sustainable home has several layers to it. Right from choosing the right building materials to ways of optimizing energy and water usage, waste management, rainwater harvesting, etc., there are umpteen ways to utilize the available natural resources in the best way possible.
I hope, on this World Environment Day, you take this opportunity to make changes for a better world tomorrow!