Autumn – A season that sets the mood for hot pumpkin-spiced lattes and a slight nip in the air. It is also the perfect time to redecorate to match seasonal trends, colours and overall aesthetics. The cross-connection of cooler weather and warmer tones enhances the overall vibe in your home. The season brings with it more indoor hangouts, bright festivities, time spent at home and the cosiest home decor trends.
Also Read | Arabic Resin art decor launches by Artist Madhavi Adalja
Hues of orange, amber and burnt sepia immediately strike us when we think about the fall season. The perfect palette colours for this time are shades of deep orange, magenta, browns, peach, pale corals, charcoals, marigolds, peacocks and dusty roses. Motifs enhancing the beauty of dried leaves, floral wreaths, and colourful fall flowers are exactly what you need to redecorate or enhance the look of your space.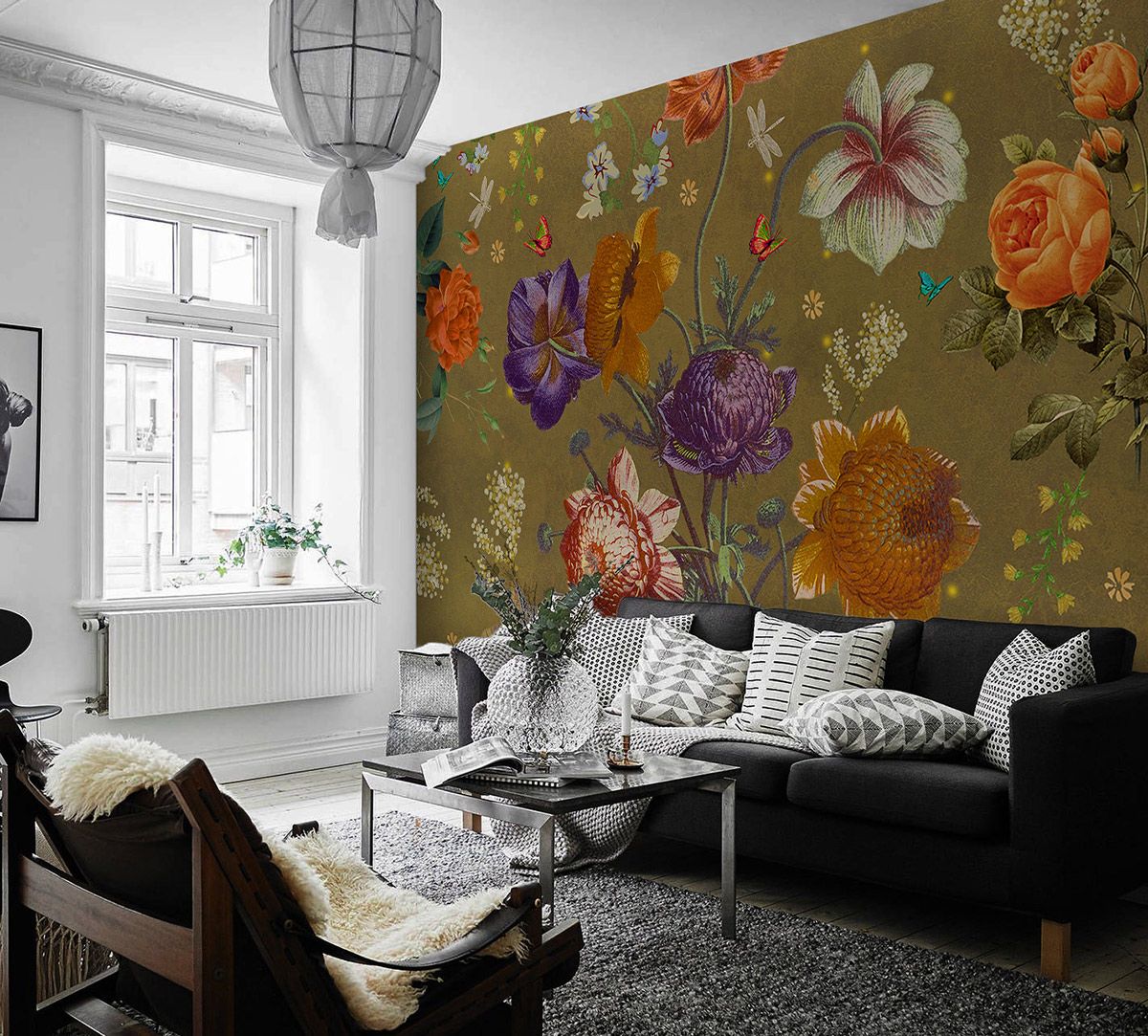 A perfect amalgamation of bright and earthy colours will be an absolute win while doing up your home. While your walls are covered with bright wallpapers, opting for sage green or off-white sofas would add a cool colour as well as offer a serene vibe. The Floating Inflorescence Wallpapers inhale the visual pleasures of rich floral bloom on chrome background. The design of this wallpaper has simple flower motifs in calming colours, making the design for walls largely modern and contemporary.
Also Read: Easy Guide To Choose A Color Palette For Your Space
While plain painted walls are classic and have been a forever favourite, the colours of autumn like rich cream, soft gold, fiery red, etc capture the essence of autumn throughout the year, making your abode look warm and welcoming. These walls can be easily accentuated with wall plates, wall mirrors and wall art. While looking for such decorative pieces, we suggest you look for natural motifs. Birds spiralling around a bunch of flowers and abstract designs with floral motifs are the perfect match for your wall decorations. The Passerine Calling Canvas Wall Art and the Legend Of The Cranes Décor Plate are a few of the many choices to add to your home décor.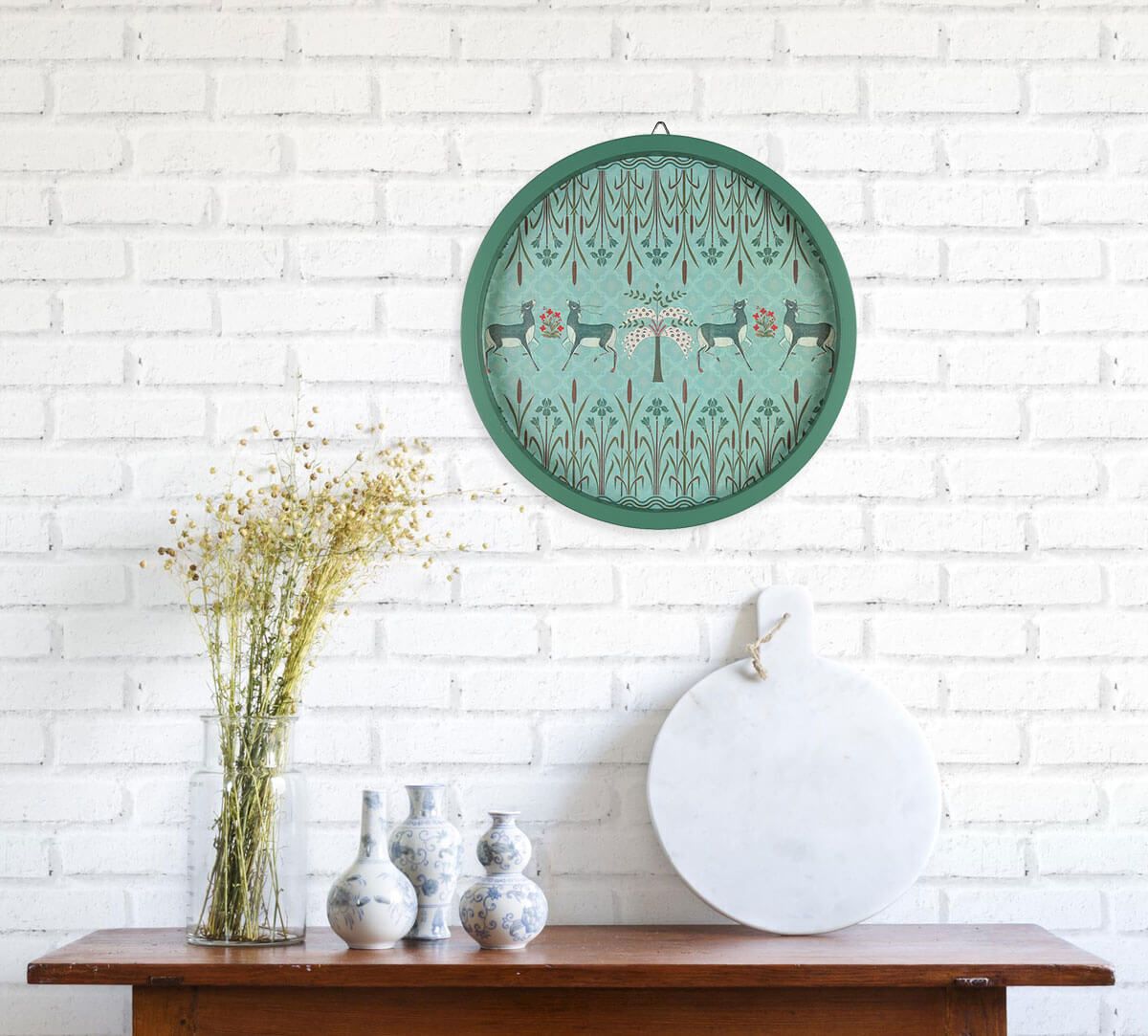 A snuggly reading corner or cosy couches to binge your horror movies are going to be your favourite spots during the fall season. Textiles are the easiest way to change the mood as per the season. Warm cushions on your reading chair with a dohar are going to amp up your reading space. While you enjoy the weather make sure your pets also get the best while you curl up with your favourite book.
Also Read | A floating pavilion as testing grounds for museum-to-be M. in Dutch new town Almere
The Tuskers Delight Pet Bed is the perfect companion for your furry friends on a cold day. The print brightens up the space with its cute elephants in earthy shades of olive green, burnt orange and matte.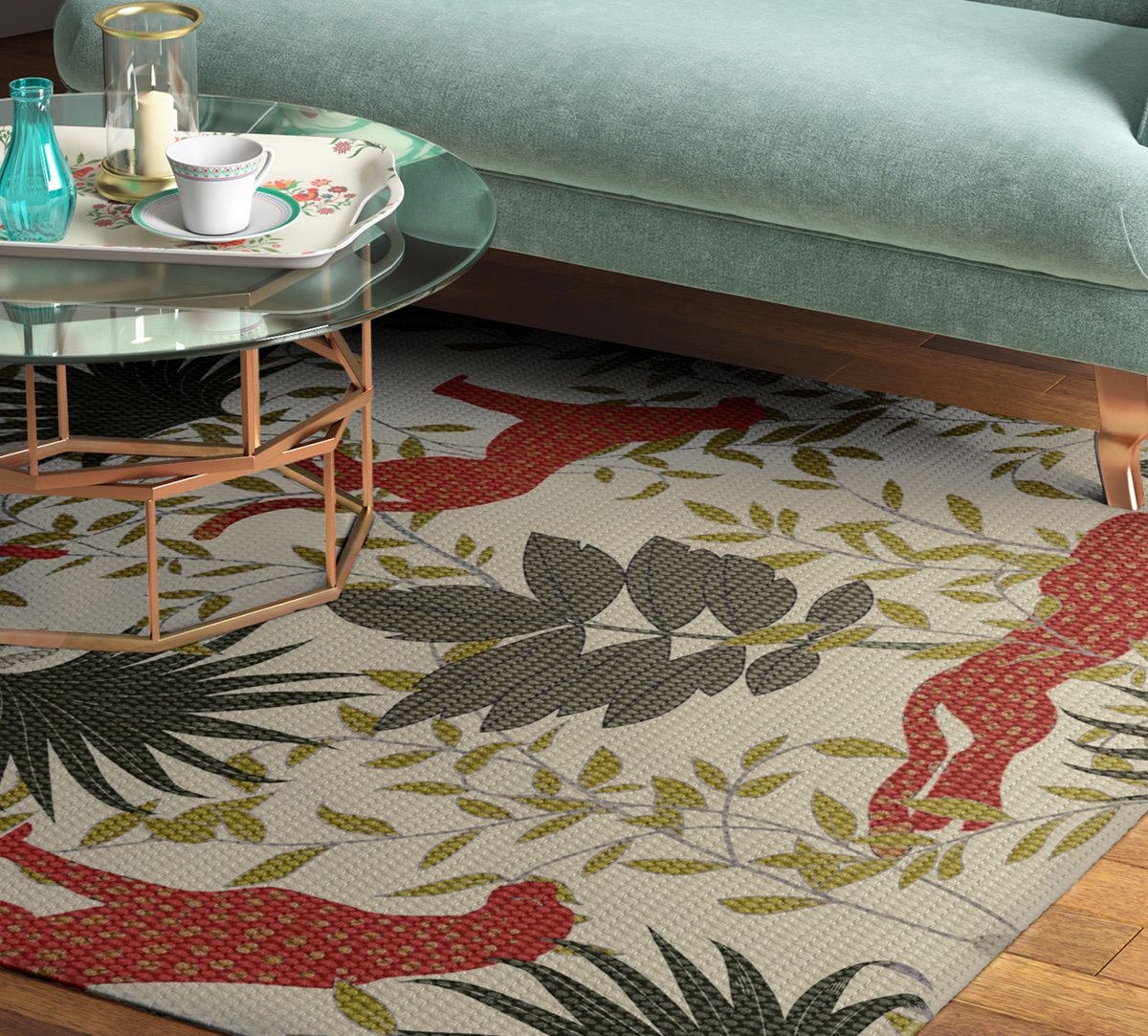 Why limit the motifs to only cushions and bedding? Add warmth and texture to your living room with the Cheetah Print Flatwoven Rug. The design on this handmade flatweave features cheetah prints along with tropical leaves making it a solid match for autumn. While talking of motifs, long curtains are a must-have to add drama and bring out the design aesthetics of the room together. Available in a mix of styles, colours and patterns, the curtains will transform your space into a pleasant and restful atmosphere.
Also Read: Easy Guide To Choose A Color Palette For Your Space
Talking of colours, adding metallics to your design scheme is also a great idea. One such convenient hack is incorporating this through microelements. For example, the Bird Land Side Tables come with iron leg frames and a beautiful top which perfectly captures the essence of nature-inspired motifs.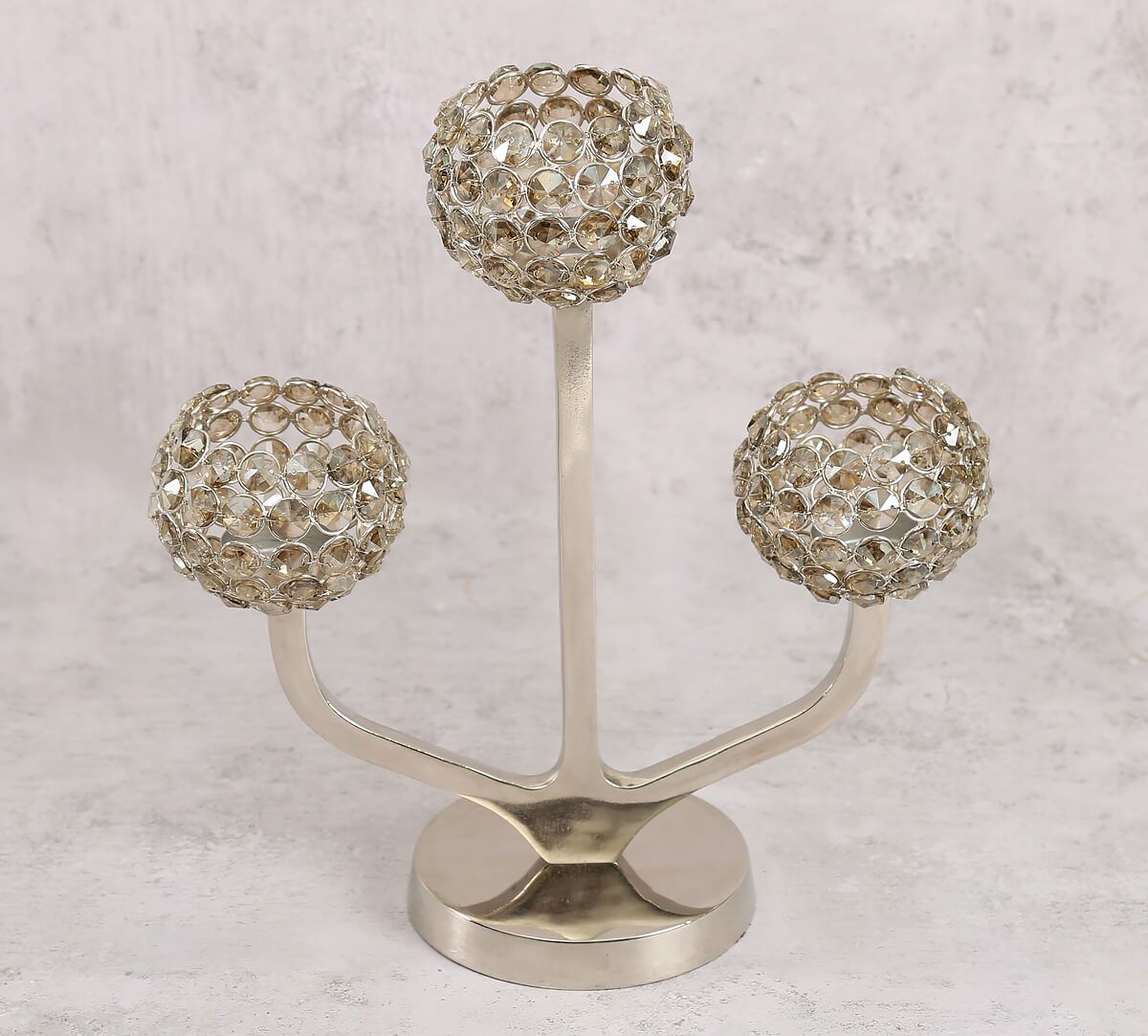 Similarly, you can also experiment with metallic lighting elements in your home. As we will soon welcome Diwali, a Mettalic Lamp Base for the corners will add extra sheen to your bright and colourful home. The Grey Globe Crystal Candle Holder and the Olive Crystal Candle Holder will add the requisite amount of sparkle. The shimmering crystal discs dance with reflected light in stylish silhouettes while making your home glow.
Also Read | A floating pavilion as testing grounds for museum-to-be M. in Dutch new town Almere