Fashionable decor elements such as cozy fabrics and a warm earthy palette will always be in vogue for the fall season. Nevertheless, one can never underestimate the power of details. There's no more opportune time like a new season to make a few changes in one's home. Adding new yet subtle layers of design details, take, for instance, decorative hardware, will make for a more intricate decor.
Comfort and color contrast will be two of the main recurring themes for the season with attention to detail being a close runner-up and the silent closer that ties everything together. Decorative hardware, while sometimes overlooked can certainly shift the mood of an interior, mainly due to its ornamental potential. Below, you can find a series of universal fall trends that will be rather prominent for the upcoming season!
Earthy inspirations are always welcomed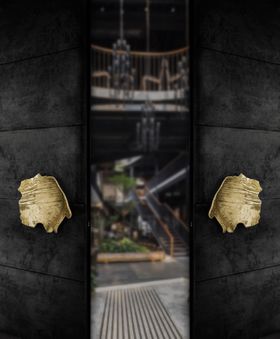 Introducing earthy inspirations to your home decor can go beyond bringing the outdoors, indoors or just adding greenery throughout, instead, a simple piece inspired by earth's diversity can surely do the trick. For instance, PullCast has over the years developed a unique collection that had its origin in the brand's incessant pursuit of finding the most distinguished forms, shapes, and textures and converting them into unique hardware pieces that are heavily inspired by the wonders of nature.
Also Read | 7 Subtle ways to add an earthy vibe to your home
Just to name a few examples, the Kesya hardware family stands out for its uneven textures whereas the Flow door pulls present an organic shape that decodes sophistication and personality and brings a natural sense to any interior. Of course, one cannot talk about earthy inspirations without mentioning the core elements, such as trees, leaves, or branches, all of which can be found in the Kerma, Leaf, and Limb handles and pulls, respectively.
Bespoke accessories are key to a tailored aesthetic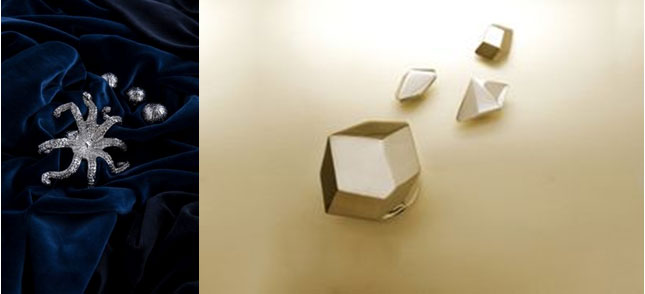 Bespoke design is synonymous with originality. The idea of having a custom made is extremely favored in today's industry as it takes into consideration how customization of a piece, especially in terms of materials and finishes. Bespoke accessories make a space feel more personal and inviting.
Also Read | Take a glance of Parineeti Chopra's home to get some pristine views of the Arabian sea and more
For sea lovers, PullCast offers an exclusive range of hardware designs inspired by some of the most astounding creatures found in the ocean, take, for example, the Octo and Urchin drawer handles that bring a special seafaring touch to any home. Moreover, if one enjoys more diamond-like designs, accessories such as the Feu drawer handle and the Karat doorknob allow for a more tailored aesthetic to any interior.
Introduce textured design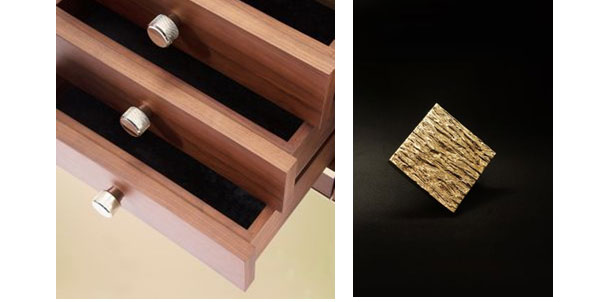 One of the latest trends in the interior design industry is textured designs, mainly due to their ridged aesthetic. Cabinets, sideboards, and drawers can benefit from this trend not necessarily by having a textured character but by having a complement that does, such as decorative hardware. This is where details can make a difference. Textured hardware pieces, such as the Monocles drawer handle and the Macri cabinet handle add a dramatic accent that can bring a whole new level of edginess to a furniture design, and at the same time, make the space feel more interesting and substantial.
Geometric shapes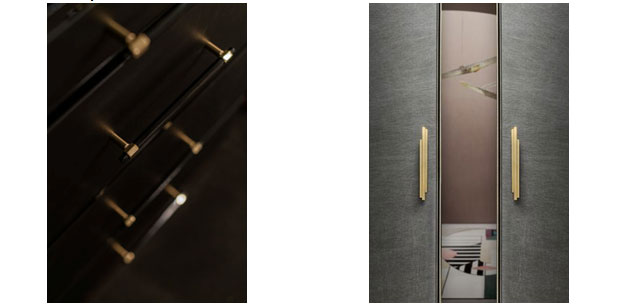 Strong and bold shapes with geometric allure will always be trending, especially when combining functionality and a sculptural scheme. For the fall season, one of the biggest tendencies will be dimensional styles that play with lines, shapes, and forms. When it comes to decorative hardware, a geometric knob can stand apart from the rest no matter its pattern.
Also Read | 10 Useful Vastu tips for your home to attract positive energy to every corner of it
The Waltz drawer handle, for example, takes the shape of a hexagon and it is an industrial-styled piece of extreme simplicity that also gives a nod to the Art Deco movement. Another example would be the Skyline cabinet handle whose straight architectural lines make an impressive statement.
Article contributed by: PullCast