Beat the dullness of the monsoon by bringing in fresh, new decor elements. It's no secret that the colours around us have an impact on us. Even research has shown that colours affect our mood, behavior, and stress levels. Monsoons provide required relief from the intense summer heat. However, increasing humidity, gloomy days, and dark evenings can leave us feeling dull and dreary, especially if we are cooped up indoors. Bring in colorful cushion covers, bedsheets, and more to add a pop of color to keep the grey weather at bay.
Amidst the pandemic, the lockdown caused social isolation, and the mental psyche remains trapped in its box. Here's how you can decode colours to enhance your mood. Vibrant colors like orange, pink, and sunny yellow can give your home a brighter and open look, lifting your spirits immediately. A dash of orange colour can instantly make you cheerful, and yellow can help you calm down. Also, keeping the monsoon in mind, that makes us gloomy, surround yourself with vibrant hues and drive away from the blues!
Also Read | 7 Creative ways to revamp your outdoor space and impress your guests
In addition, switching bed covers and pillowcases is a budget-friendly way of updating your apartment. A fresh set of bedding is always a good choice to get a good night's sleep and elevate your room.
Burst Yellow Striped Bedsheets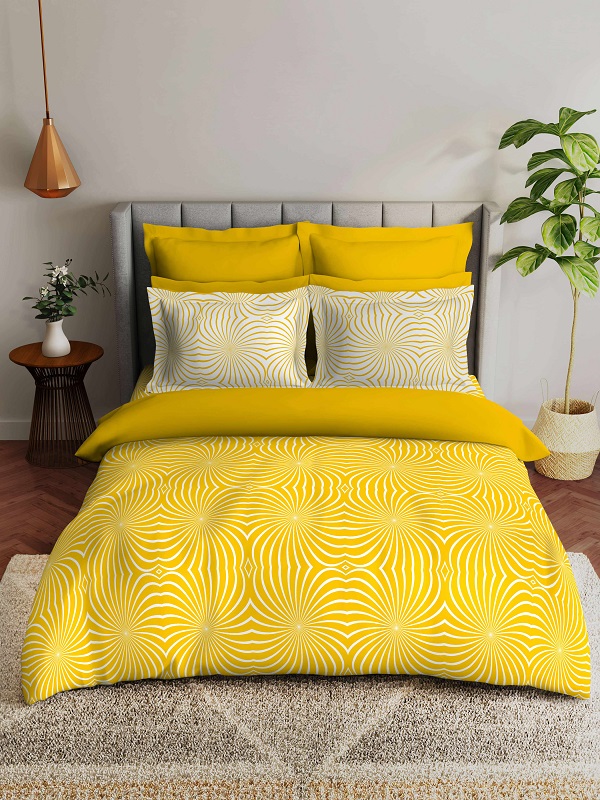 Fill up your living space with a burst of colours and nature-inspired prints with this Layer's Burst Yellow Bedsheet and Pillow Cover set. Its vivid colours and abstract theme make this bed sheet set an absolute must-have! Featuring a premium cotton fabric from Layer's recent collection Bologna transforms a conventional bedroom into a warm and uplifting one.
Also Read | 6 Unique ideas to make your dull and dark room look bright
Sea Green Bedsheets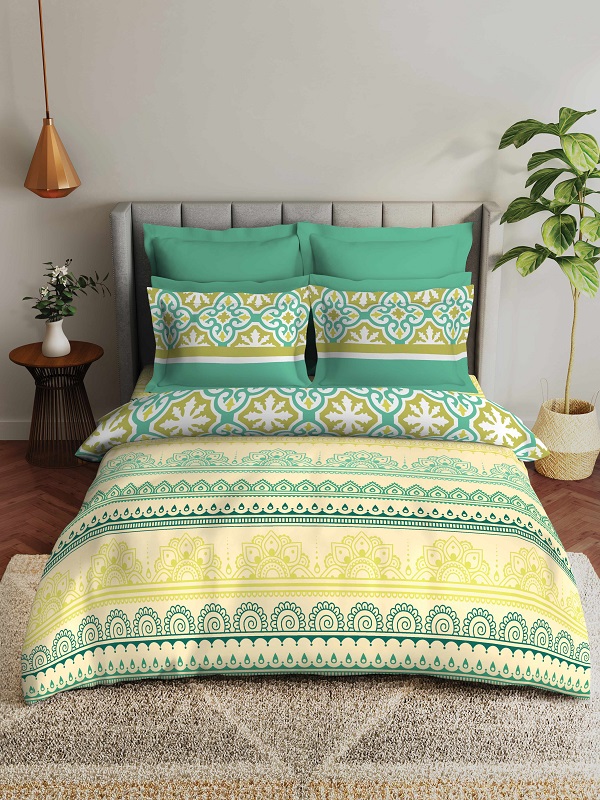 Flaunting international designs, this bed sheet set gives a soft feel. Embrace a zestful ambiance with this sea green bedding set adorned with floral patterns. This set of bed sheets from Layers boasts a beautiful plaid pattern that will truly enhance your bedroom.
Also Read | 10-Storey building made in 28 hours and 45 minutes with pre-fabricated containers in China
Elegant Royal Orange Bedsheets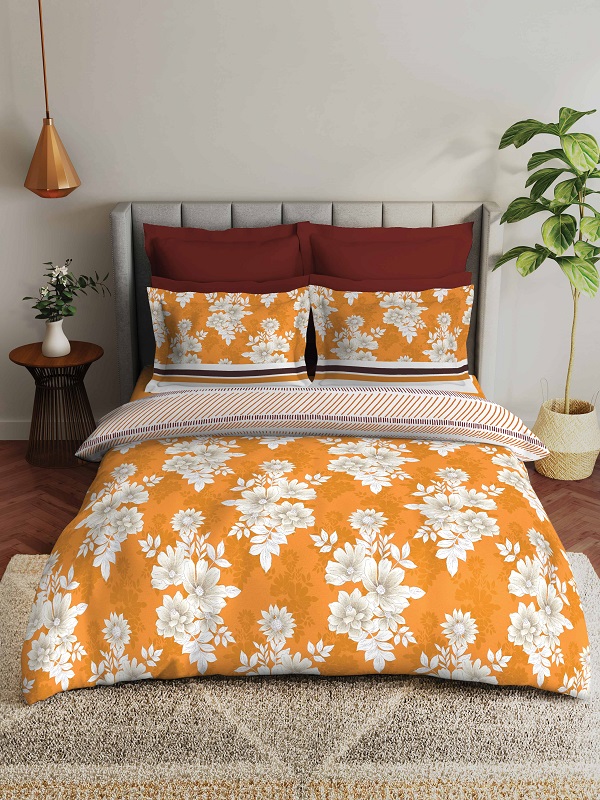 Beautiful and elegant, this bed sheet featuring flowers and a nature-influenced design will add a welcome touch to your bedroom. Give your room decor a colorful twist with this extraordinary bed sheet that has striking prints and a vibrant orange hue.
Navy Blue Bedsheets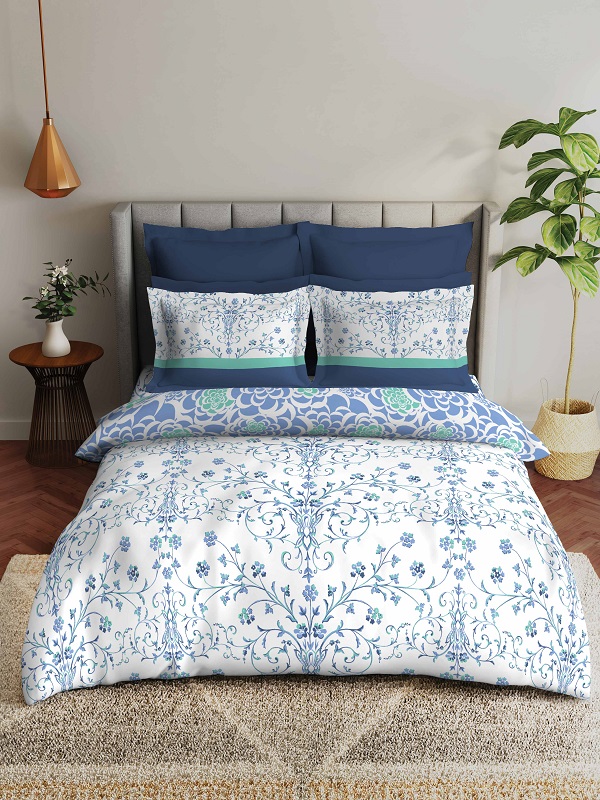 Set the ambiance for your bedroom with this printed floral bed sheet set from Layers. Set with a stunning navy and white color combination, this set is truly a trendsetter. Designed from 100 % cotton, this set is a sartorial delight that will endear you to a sense of comfort.
Also Read | 6 Unique ideas to make your dull and dark room look bright
Contributed by: Layers (Indo Count Industry Limited)