There is no place like home. With the days becoming chilly as the temperature starts to take a dip, there is a desire to spruce up your living space and bring warmth to your rooms. Make your home decor feel cozier and your space feel brighter and inviting, with plush fabrics and warm colours bringing serenity to the interiors.
Parul Mittal, Director Greenlam Industries, takes us through beating the dreary winter gloominess and relishing the cold season with ways to revamp your home.
Also Read: How to Design a Perfect Kitchen
With the current times, and the ever-evolving hectic lifestyles, your bedroom is not just your space to unwind and relax anymore, but it has become so much more. Infused with sheer luxury and crafted using the latest technology that will help you keep your room never out of style, treat your room by contrasting the colours with engineered wood flooring, a cut above the rest, that imparts a new character to your home. Reignite your aesthetic sense by choosing Mikasa, which creates fine intricate floors including basket weave and heritage, as well as classical patterns.
The season is notorious for the constant winter blues, it's time to unlock your style and pop in some colour by adding rugs that accentuate the entire set-up, making your room a cosy haven at the same time a bold print or a pattern that can displace the calm vibe and liven up your space.
Also Read: Festive Home Decor: 10 accessories you should add to your home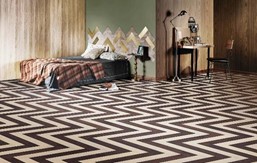 Curling in your spot, a little me time and hot chocolate in your favourite mug, enjoy the warm solace the season offers, and weave a peaceful oasis of your own. Start by adding some throw blankets, a comfortable armchair, and plush throw pillows. With the gloomy skies outside and indecisive times ahead, it is time to give a glamourous touch to your abode by brightening up your space to make it feel cheerful and energetic.
Also Read: Easy Guide To Choose A Color Palette For Your Space
Veneers are a crucial part of interior decor and installing distinctive designs and patterns in your home adds a luxurious touch and finesse. Everyone is putting all their efforts to maintain personal and environmental hygiene to stay safe at home. This veneer from Decowood, is eco-friendly yet durable in nature without any harmful impact on your health or surroundings.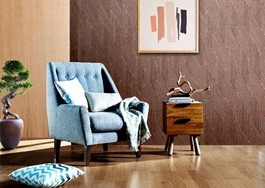 The days when neutral shades were not in Vogue are far behind, it's time to incorporate some warm earthy shades. This season give your house the facelift it deserves and make your doors stand out from the rest of the elements. Refurbish your doors and increase not just their visual appeal but also their quality by ditching the age-old traditional practice of getting them painted.
Also Read | 5 Innovative ways to incorporate Japanese architectural elements in the Indian home decor
The unique combination of beauty and functionality is shifting people to choose laminate sheets for their doors. Greenlam offers top-notch door laminates that not only offer the usual benefits but also other features such as anti-microbial and fire retardant properties and are the perfect blend of innovative designs and the latest technology catering to the unique needs of your home that are pleasing to the senses yet radiate vibrancy.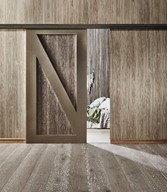 Celebrate this winter season by welcoming various winter trends that will treat your home. While the world has been staying in and staying safe, it is time to give your home some attention and the love it deserves.
Also Read | 5 Innovative ways to incorporate Japanese architectural elements in the Indian home decor