The monsoon is a soothing spell that brings a respite from the warm days of the summer with cool breeze and lilting rain. The pitter-patter of continuous rainfall is perfect for evenings spent on the balcony with a steaming mug of your favourite beverage and a book that fires up your imagination or levels up your intellect. But the season is also associated with grime: muddy shoes, wet umbrellas, stale odours and icky creepy-crawlies.
Also Read | 7 decor must haves for your living room
This should be an excuse enough for you to plan your next home makeover with an aesthetic-altering plan that wows your guests and leaves your family impressed with your creativity. This lets you enjoy even more the time you'll be cosily spending at home!
Start With Giving Your Walls A New Look
Grey skies mean the overall mood is gloomy this season. Why not pep things up with pops of colour in the house? We suggest that you pick bright blue, red or yellow for your living room furnishings. But don't go as far as painting your walls. We suggest going for eye-catching wallpapers. Consider bright wallpaper designs with bold floral patterns, geometric shapes or simple stripes. Or go funky with traditional kalamkari handprints and see their effect on those who come over.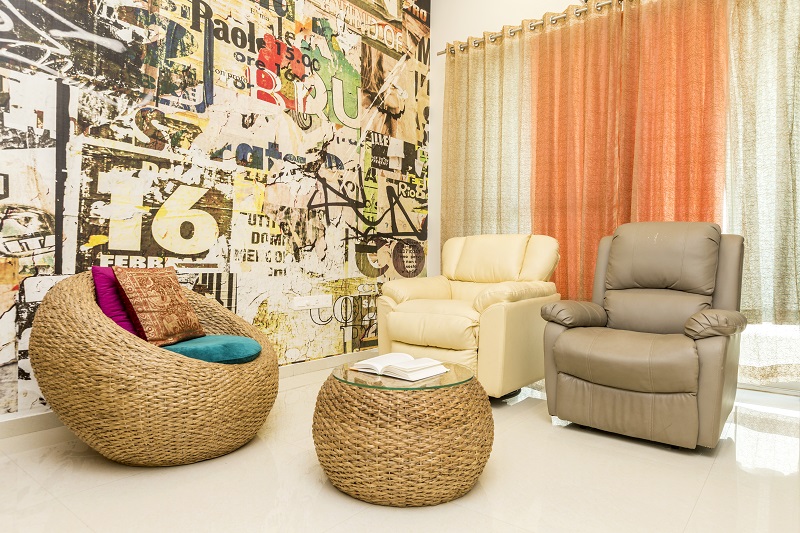 Even less complicated are wall stickers. They'll be great additions to your home and can instantly brighten your interiors. You can, of course, go ahead and remove the wall stickers once it's sunny again!
Also Read | MERAKI: New Adhesive Wall Coverings Designed by Artists From Quebec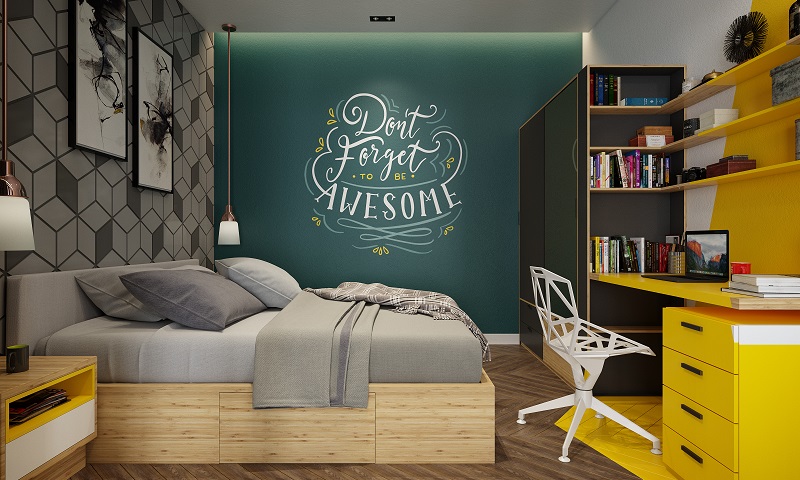 Lighting To Beat The Monsoon Blues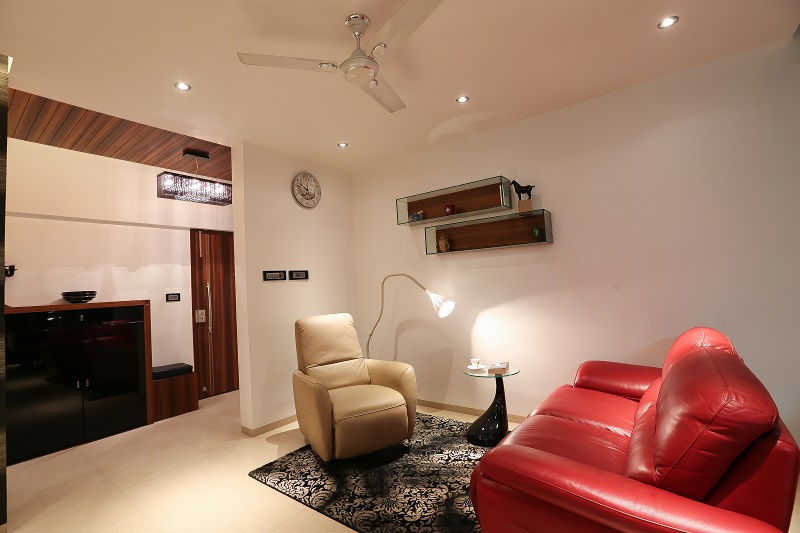 If you want to lift the mood on an overcast morning, nothing will work as well as adequate lighting. Task lighting like floor and table lamps or wall fixtures can be a godsend on those days you have to turn on the lights even during the day. Effective lighting can also provide much-needed warmth to the space. A simple white tube light or daylight within a pelmet on the ceiling or wall will add to the brightness of your home. If you intend to create an inviting space, you can use delicate cove lights throughout your home.
Indoor Plants To Brighten Up Your Home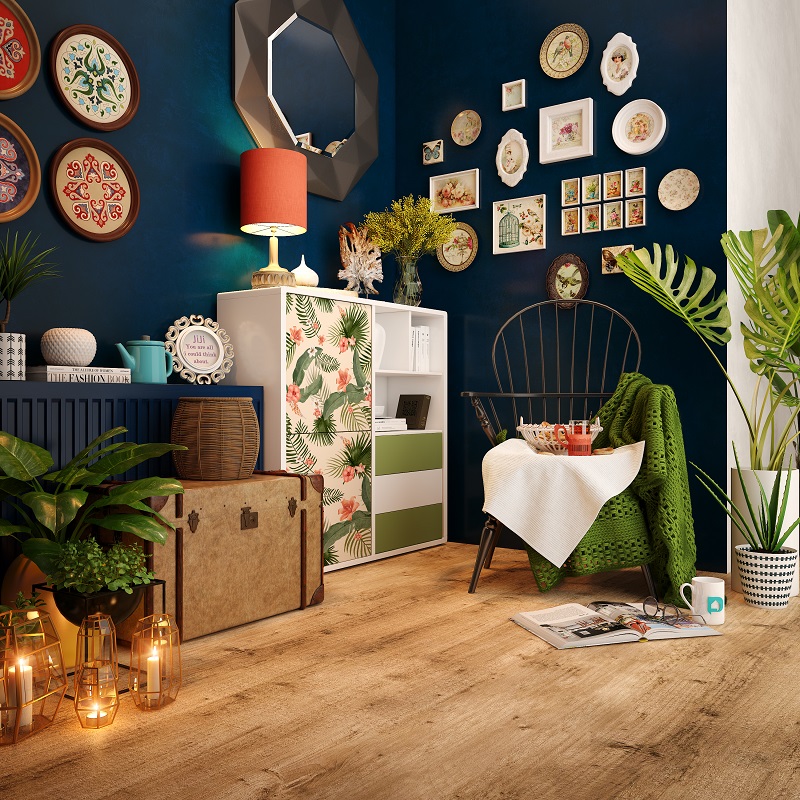 This monsoon, bring the fresh breath of nature into your home. The lower temperature, higher humidity and mottled sunlight are advantageous for indoor plants. All plants thrive during the monsoon; however, a few really flourish. The idea is to induce coolness and calmness in your home and uplift its appeal. Ferns are great for this season as they are known to grow well in humid conditions while it rains.
Also Read | 6 Unique ideas to make your dull and dark room look bright
The Anthurium plants don't need direct sunlight and thrive effortlessly in the monsoon. They are also low maintenance. The Fittonia is another plant that grows beautifully in cool weather and, therefore, is an excellent addition to your home this monsoon. Go for the plant that most appeals to you.
Bring Home Highly Absorbent Rugs And Doormats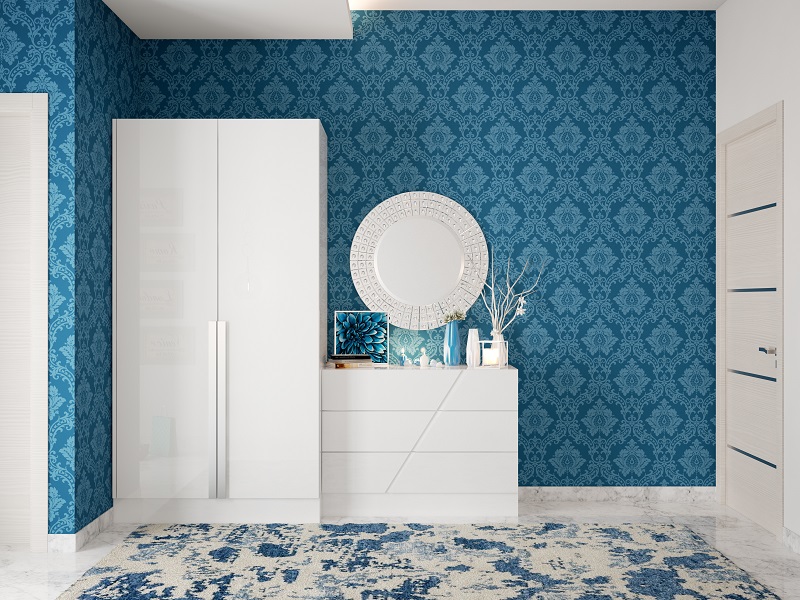 The monsoon season brings with it dirty flip-flops, mud and dripping raincoats. So, you must make sure you buy highly absorbent rugs this time to prevent messy puddles inside your home. We suggest putting your carpets away as they can attract mould. Your rugs can be made from used clothes or recycled material and can have stylish designs and colours.
Also Read | 7 Creative ways to revamp your outdoor space and impress your guests
Make sure that they easily hide the dirt left behind by wet shoes. You may also want to invest in highly absorbent door mats this season. They will prevent the dirt from entering your home in the first place. Such doormats can be placed at the entrance and near the balcony door. Moreover, they can help you avoid wet slippers from staining your floors after using the bathroom.
Add A Swing In Your Balcony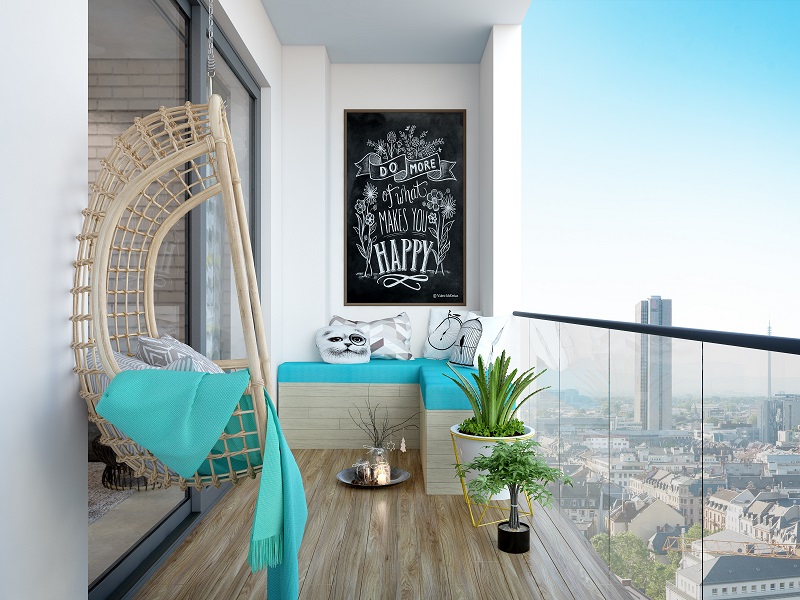 If you want to spend the entire monsoon cooped up on the balcony, watching it rain, why not do it in style? We say go for a swing on your balcony. It will allow you to admire pristine nature while it rains. Since going out for a picnic or spending time with friends outside the home during the rainy season becomes difficult, we suggest you grab some snacks and a hot cup of tea and settle back in your swing and enjoy quality time with your loved ones.
Some other things we suggest you do:
Deploy a fan in your kitchen to drive away foul odours that are synonymous with the monsoon
Use scented candles extensively in your home for a sumptuous effect
Create DIY umbrella holders to place in your foyer. They'll be a great design addition to your space
Colourful cushions are a must-have this monsoon. Why don't you go on a shopping spree for cushion covers while there's still time?
Wind chimes go well with the sound of rain — not to mention how pretty they look! Bring home a wind chime and see how the mood improves
For guests to enjoy some hot chai, get for your home attractive coasters and cups that go with the interiors of your living room or balcony
That's it! We hope you are ready for the joyride that is the monsoon. There are countless ways to do up your home on a budget this season, but we've selected the ones most convenient for you. We certainly hope you enjoyed this short read. If you want help adding glamour to your home, please get in touch with a home interiors firm. They'll be the best ones to guide you.
Also Read | 10-Storey building made in 28 hours and 45 minutes with pre-fabricated containers in China
Article credit: Swati Santani, VP, Design R&D at Design Cafe