A 2017 report by the WHO found while 74% of the world's population used at least a basic sanitation service, approximately 2 billion still did not have access to basic sanitation facilities like toilets and latrines – a rather shocking statistic when weighed against the amount of progress you see in the world today. Another highly disconcerting statistic on the subject is from a UNICEF blog, which noted 673 million people still defecate in the open, for example, in street gutters, behind bushes, or open water bodies.
Most urban millennials are unaware of the actual impact human waste and its incorrect disposal has on life across the planet. But trips around the country highlight the glaring shortcomings of India's public sanitation system and every successive government's inability to stick to its pre-electoral promises of improvement on that count. Of course, there has been improvement, but the pace at which we are changing isn't still satisfactory.
Also Read | Holt Renfrew Ogilvy dazzles as a sustainably forward luxury flagship
In 1999, the Indian government introduced the Total Sanitation Campaign (TSC) to accelerate sanitation coverage throughout the country, particularly in rural areas. It focused on information and education to generate public demand for sanitation facilities, particularly in schools. The TSC made some progress, but it suffered from its relatively low priority and ineffective deployment of resources. Renamed Swachh Bharat Abhiyan in 2014, the GOI, armed with a barrage of shocking statistics and a revised mandate, took up the cause with renewed vigour, putting a significant dent in the widespread problem of sanitation.
Where to draw inspiration from?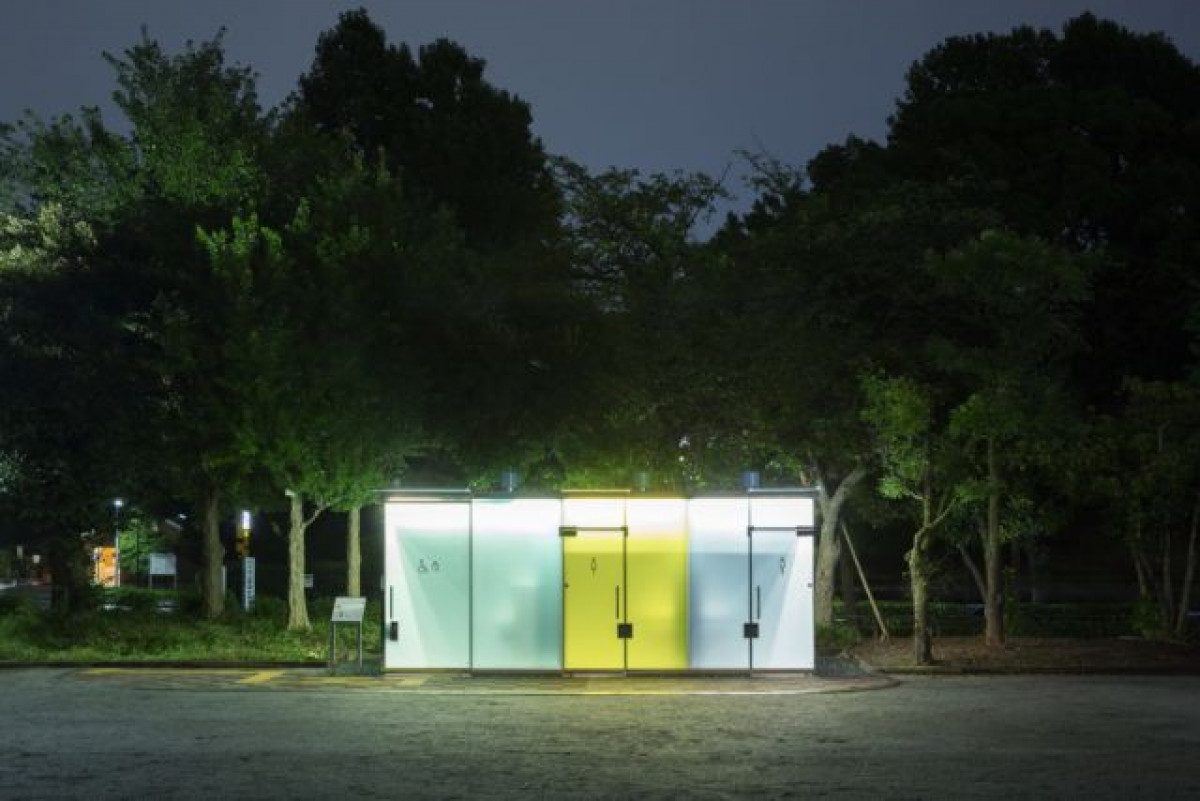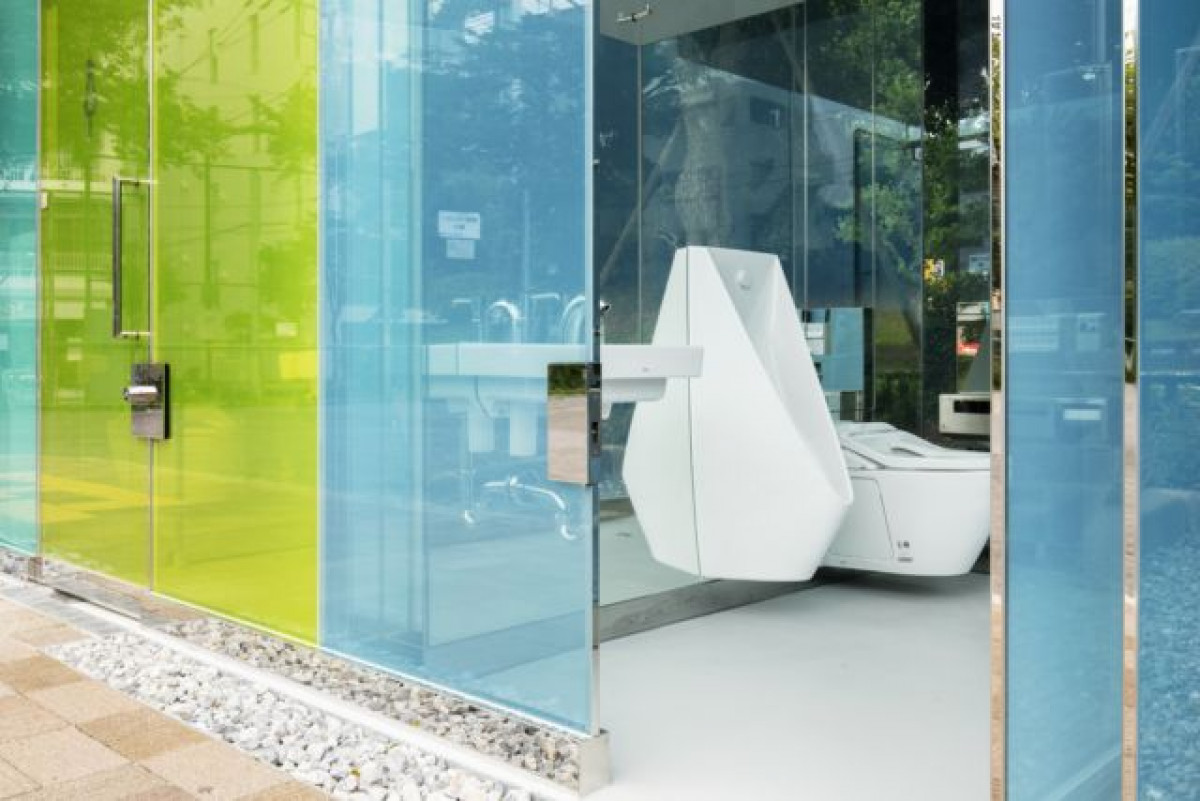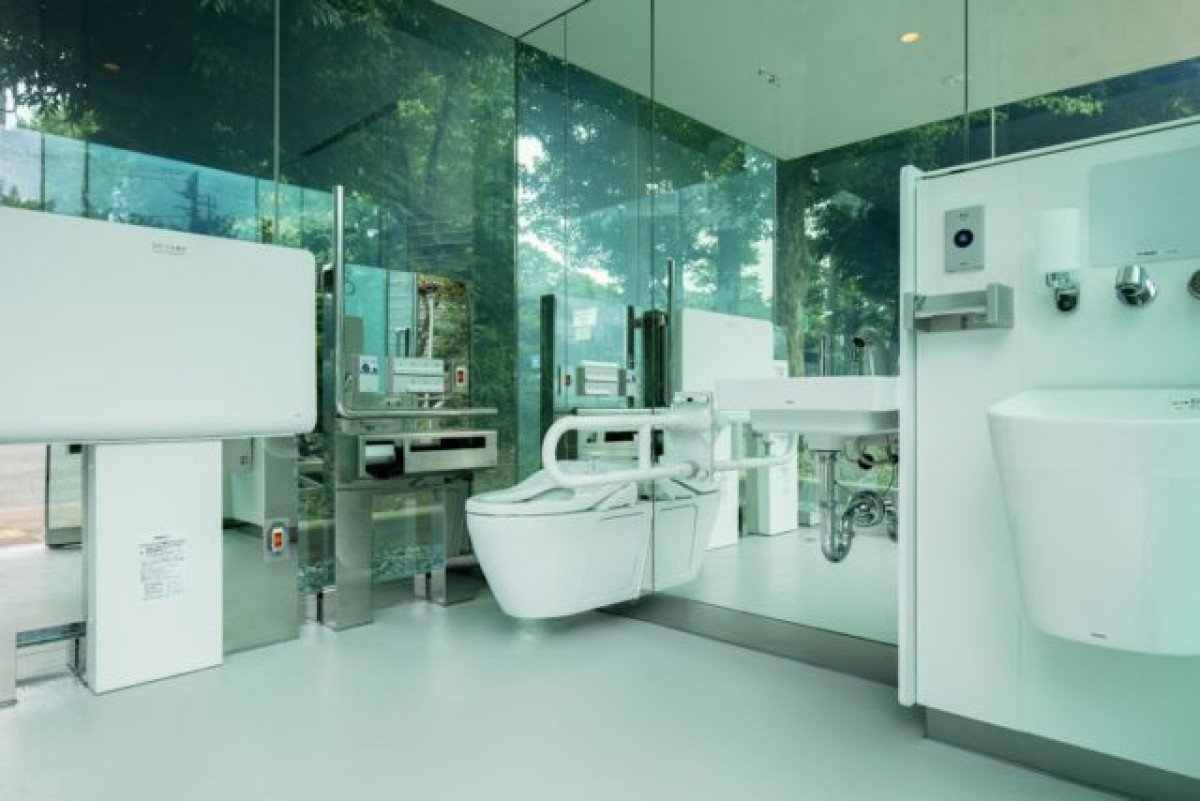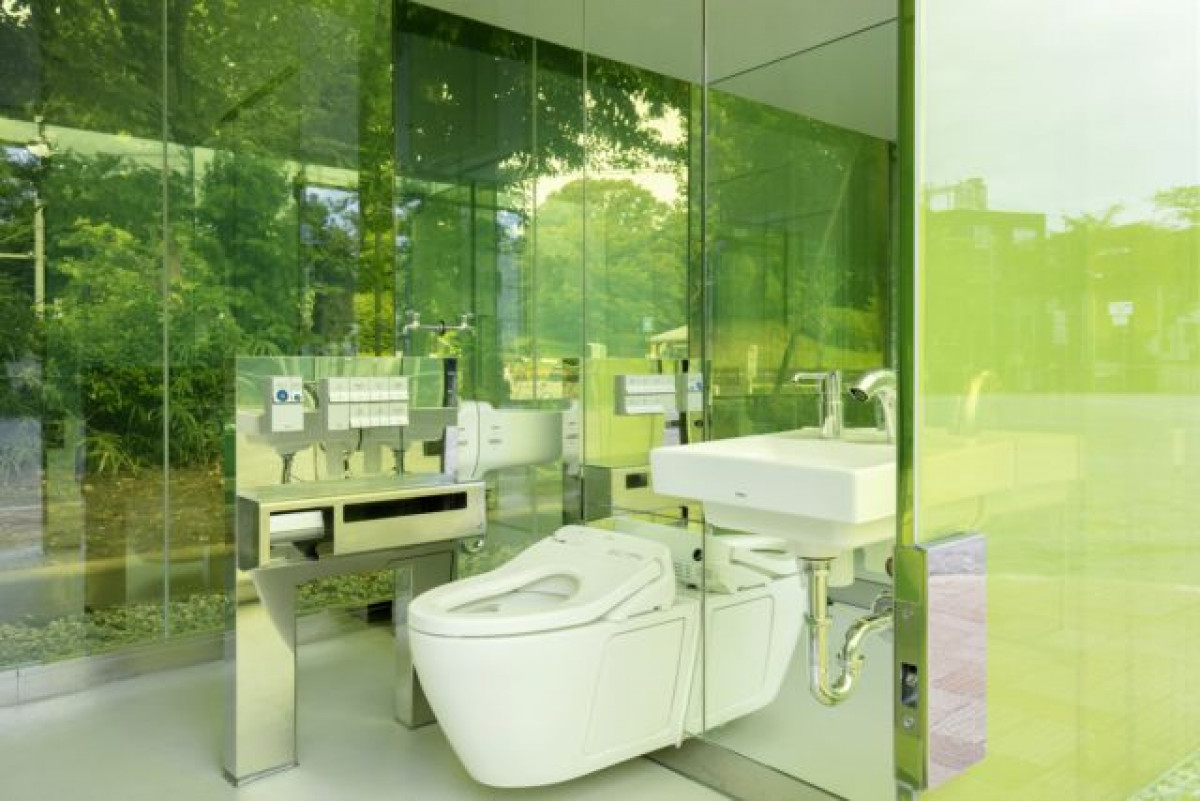 Japan's spotless, pop-anime, Kawaii-cute, tech-driven toilets are the stuff of legend, with tourists excitedly using them for that perfect Instagram moment. In fact, the country gained global media attention for its Tokyo Toilet project. Who'd think a public urinal would make for a perfect photo-op?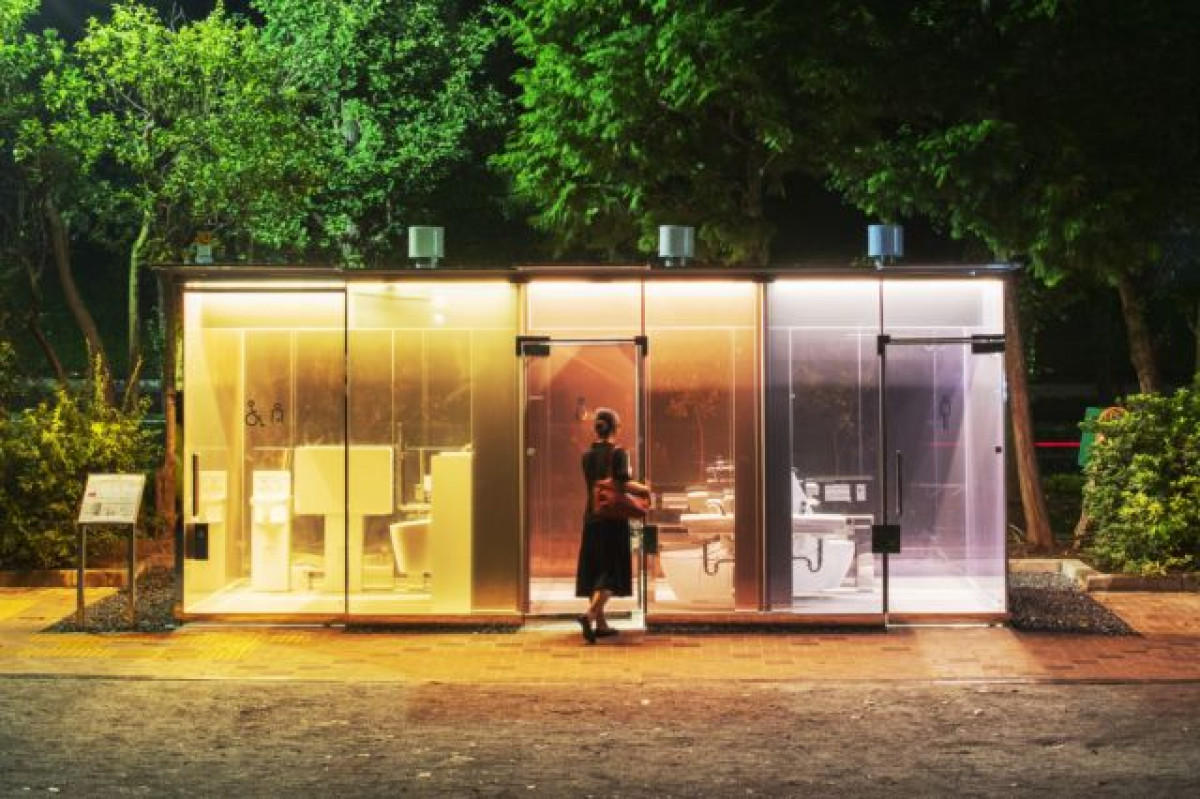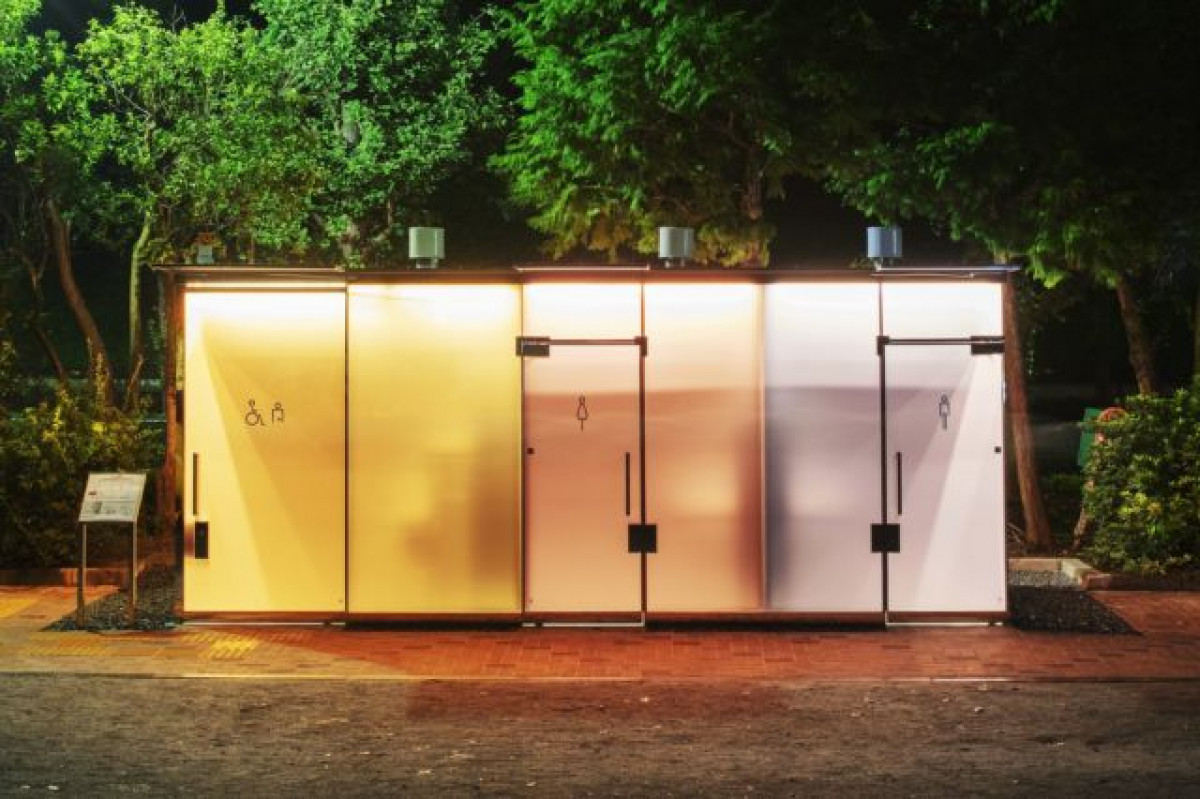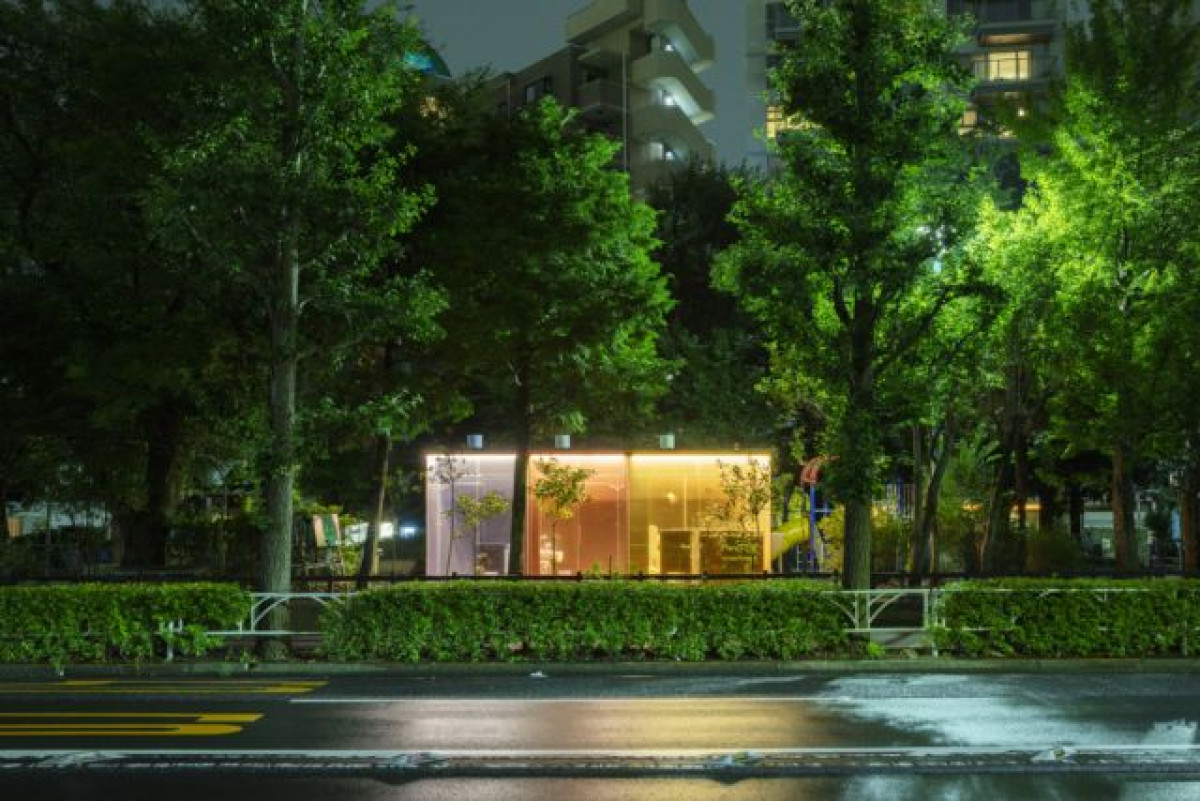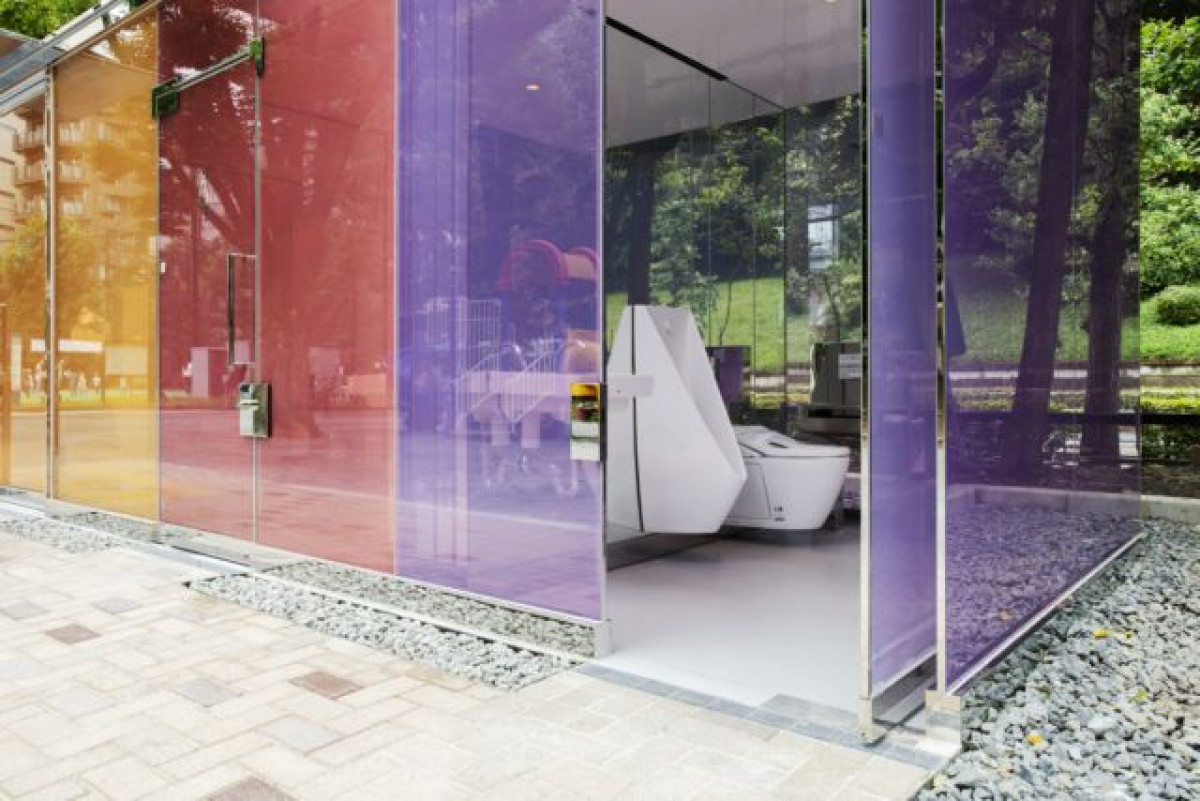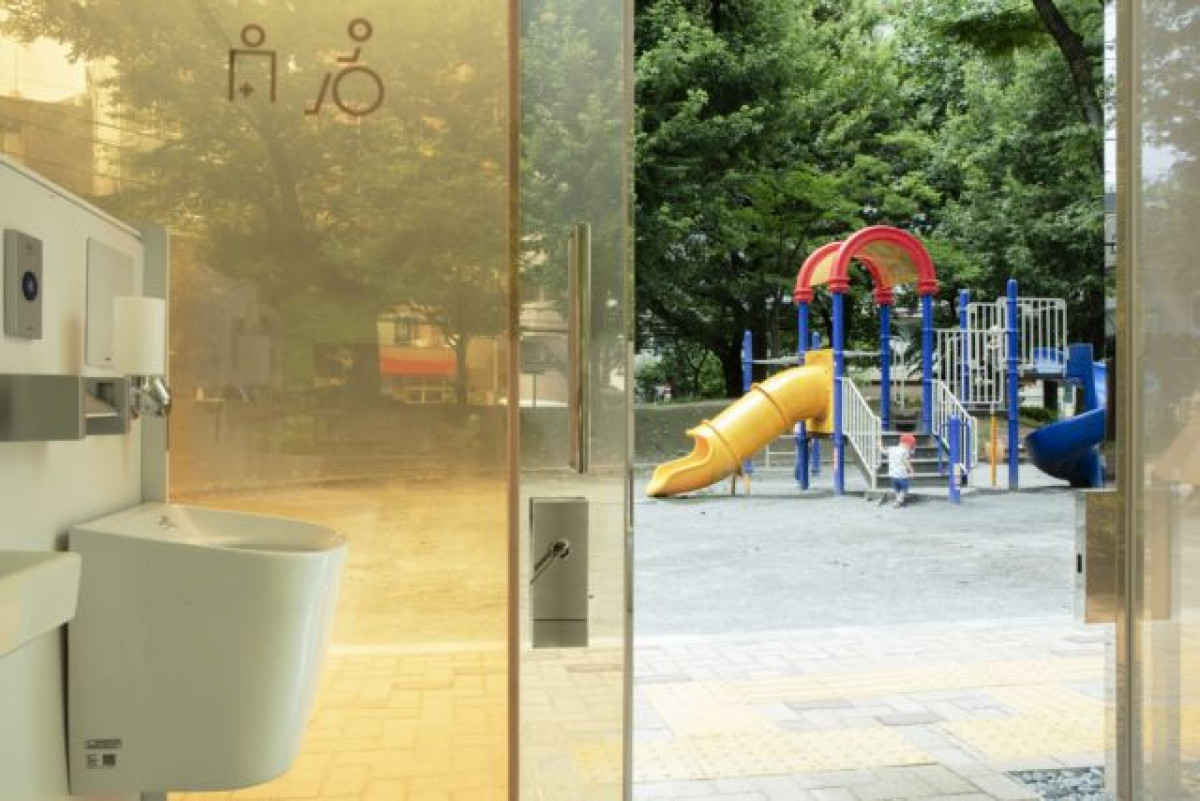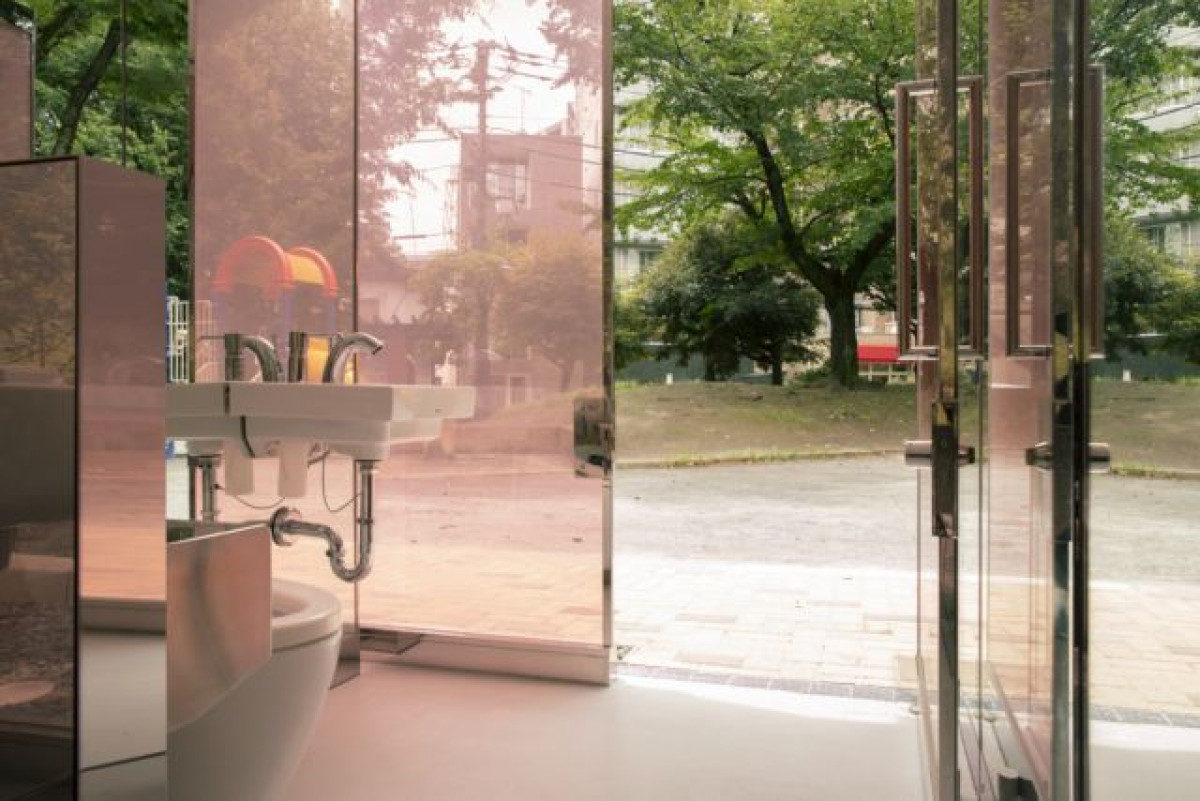 Switzerland is one of the world's favourite tourist destinations, has toilets so clean that you can lie down in them. In Paris, the City of Light: a monolithic domed structure stood with a few scattered people standing in a queue in the middle of a Parisian cobble-stoned street. A sliding door whooshed open, revealing a clean albeit soaking wet toilet inside. Pictorial instructions outside the loo read: Post a single use, the entire toilet is sealed and sanitized, and only then access is granted to the next person.
Also Read | Marieville Celebrates Its Past While Building for the Future
All this was planned and executed before the pandemic took over the world. Also, it is free. It is definitely impressive but is this a viable option for a country like India with its large populace and disparate economic structure?
Modern problems need modern solutions. I spoke to Rohan Chavan, principal architect at RC Architects and the mind behind Lightbox, a one-of-kind public urinal for women with space for social gatherings. Rohan engages with projects and issues related to public and community sanitation, urban design, affordable and low-cost housing, single-family houses, space design, and institutions. His signature approach to design created the Lightbox. This public urinal redefines the concept of 'restroom', taking it beyond just being a public toilet and creating a unique, visually attractive space that caters to the peri-urban female population living in and around the Thane region in Maharashtra (India).
Also Read | MERAKI: New Adhesive Wall Coverings Designed by Artists From Quebec
Over a short phone interview, Rohan spoke of how, as a designer, he took the initiative to design the Lightbox when Agasti, a social enterprise working in urban sanitation in Mumbai, floated a brief.
Wanting to create something to take to the municipal corporations to add to public sanitation infrastructure, in the hopes that it would be a departure from the largely unappealing ones that already existed, Chavan structured his design around a tree, aware that paucity of space in an urban setting was likely and he would have to work with what he was offered. His design was just as adaptable to smaller or larger spaces and could be tweaked to fit different venues.
Also Read | Bright whites, chrome yellows, and curved geometry put together a space that promotes life
Lightbox is covered under the UN's Sustainable Development Goals at #5 – Achieve gender equality and empower all women and girls. Built around a large tree, the 10' x 30' restroom features two urinal blocks each at both ends, with a standard washbasin, a nursing room and a toilet for handicapped or senior citizens. The centre of the restroom was a garden measuring 15' x 10' that was meant for various activities like a place to rest, a free gallery to display art for amateur artists, a place for lectures and awareness campaigns, celebrating festivals, seasonal activities and events.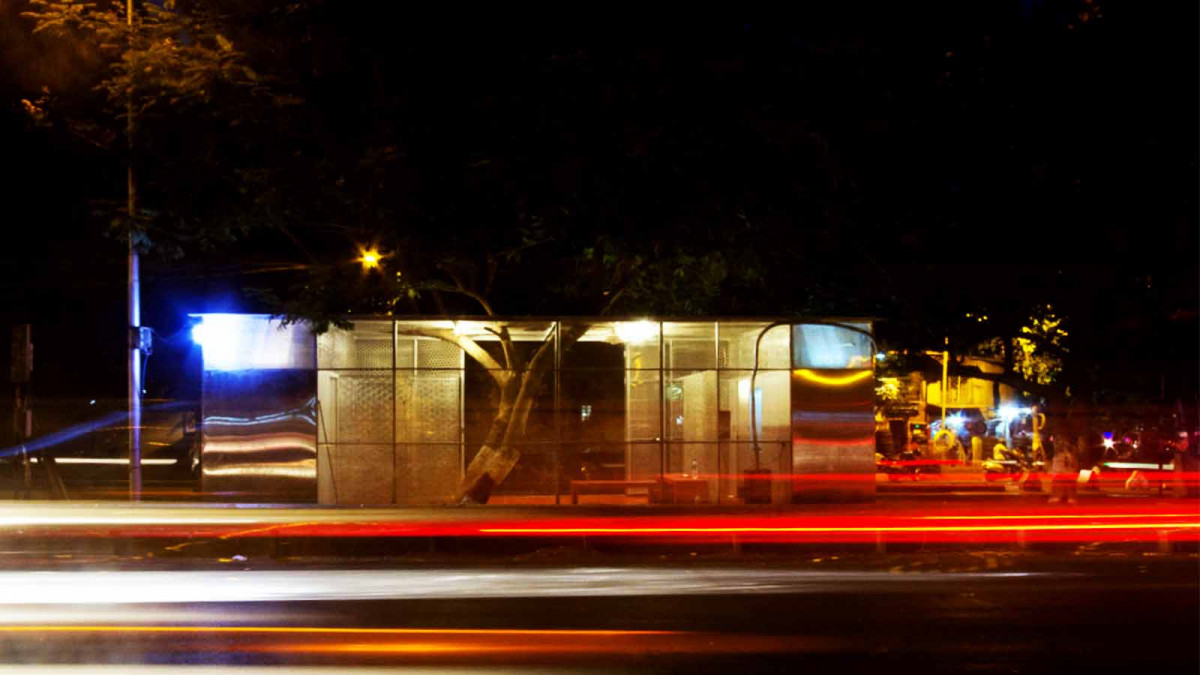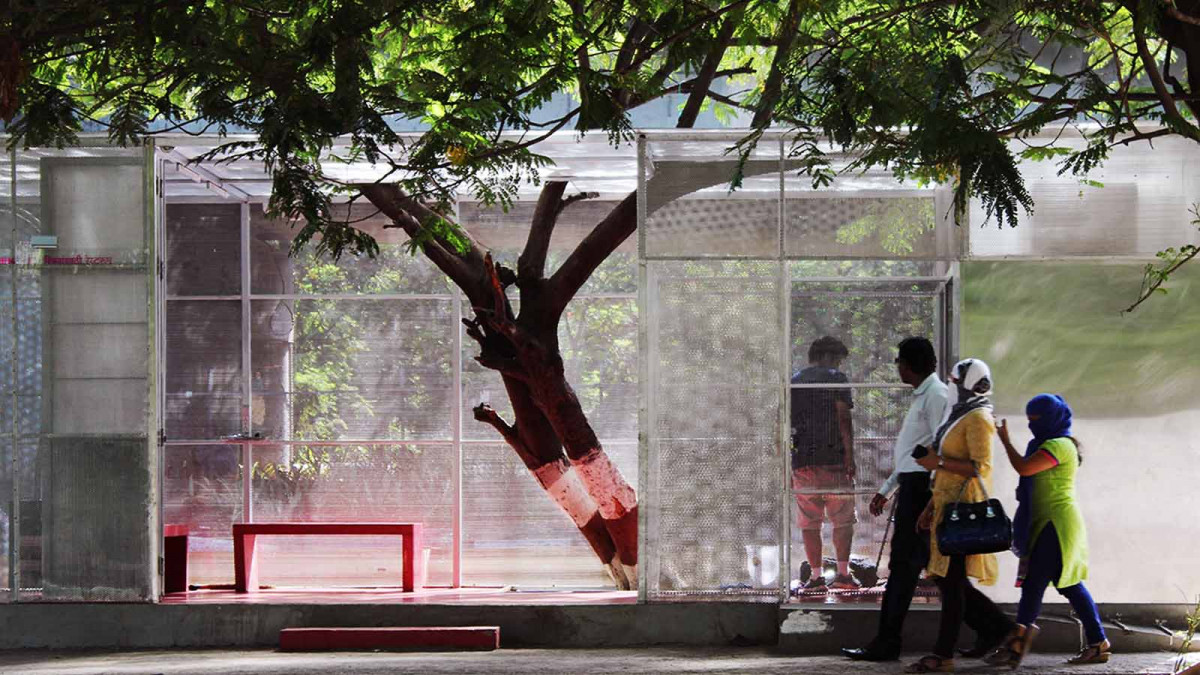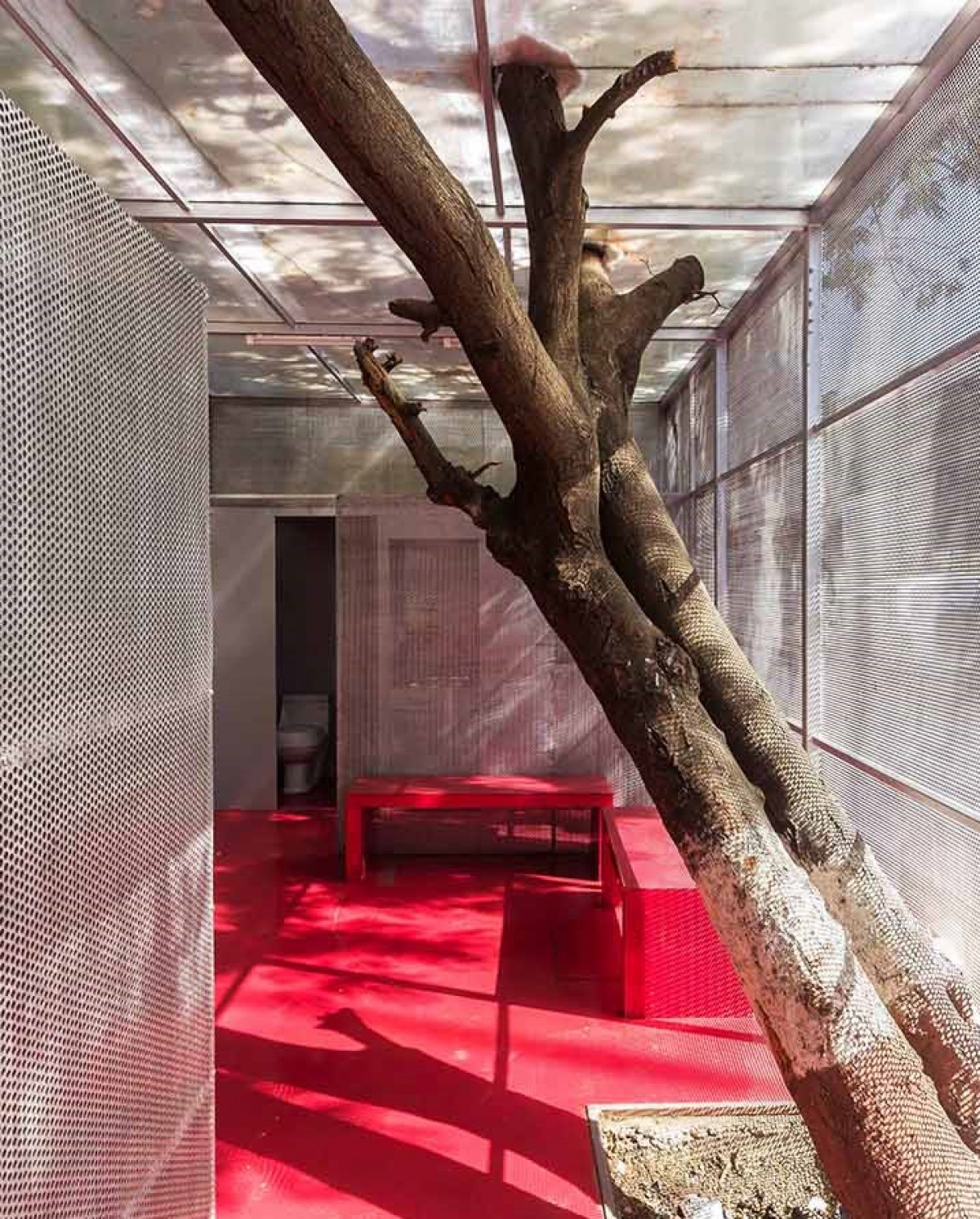 The central garden was a metaphor for spaces where people can sit and relax under a tree in the shade and socialize. The restroom with toilet blocks was fitted with a biodigester to reduce freshwater use and improved waste management. It also included a nursing room and amenities like sanitary pads vending machine and incinerator, CCTV cameras, mobile charging points, and a panic alarm system.
Rohan's efficient use of modern materials resulted in natural light in the restroom, eased the process to keep the toilets clean and ensured high durability and construction within a specific budget. Rohan, however, is quick to point out that the design can be customized to fit a variety of sizes and use different materials, thus making it more sustainable.
Chavan recounted an instance when policemen at the police station across the street from Lightbox were so taken with the concept that they eagerly inquired about why there were no such facilities for men. He was also excited about the amateur artist showcase within the restroom, an unusual venue for an art show but an important one to highlight the accessibility of art and the opportunity to incorporate culture into everyday life.
While Lightbox sees social interaction as the key to the solution, LooCafe wants to hit the root cause of why public sanitation projects fail: Lack of safety, technology, and revenue-generating opportunity.
Also Read | An Ambitious and Thoughtful Vision for Montreal's Largest Insular Park
With over 450 locations to its name, LooCafe, the brainchild of Abhishek Nath, MD & CEO, Ixora FM, is all set to expand across Kashmir, Tamil Nadu, Puducherry and Karnataka. The concept is a simple tuck shop with a public urinal attached, sizes ranging from 4x8 ft, 20x8ft and 40x8ft, made of a shipping container or pre-fabricated materials to maintain long-term cost-effectiveness – basically a study in upcycling. And the brand is constantly learning, adjusting its designs and making changes where necessary. A cafe is attached to the front to add a layer of revenue generation opportunity. The attractive facades and cosy, clean interiors are home to thoroughly cleaned and disabled-friendly washrooms which use several sensors and technology to make them sustainable, clean and trustworthy.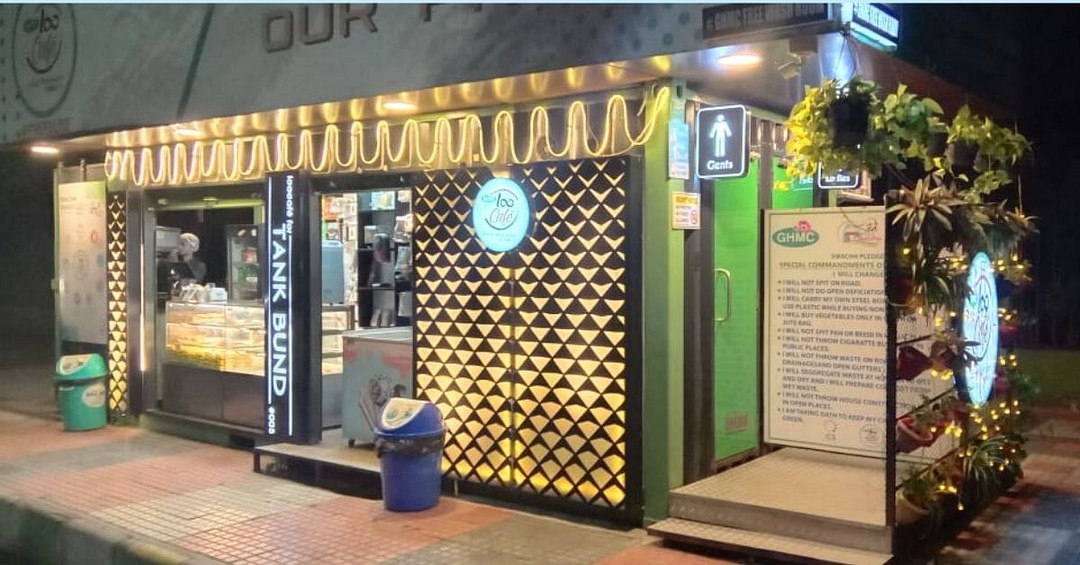 With an increase in road trips during the pandemic and transportation of goods and personnel across state lines, initiatives like LooCafe are a viable business model and encourage safe sanitation practices, thereby slowly but surely transforming the nation's response to public sanitation.
Also Read | Everything's Visual: food photographer Shumaila Chauhan and visual artist Shaun D'sa
The societal impact of projects like Lightbox and initiatives like LooCafe was clearly visible. Such unique design interventions represent a burgeoning design collective bent on creating distinctive architectural and spatial perspectives. Some of these are initiatives that governments and municipal corporations across the country must take advantage of and be utilized by the public.
Yes, there have been concentrated moves to build a network of public urinals, with their glossy tiled facades promising better facilities and clean services to its users. But inside, in barely-lit caverns of fetid water, lie disease and stench and the hopelessness of an impoverished citizenry in desperate need of what others might constitute as a fundamental human right.
Also Read | Public sanitation: Design interventions lead the change
However, hope now lies in the hands of a few thoughtful individuals contributing ideas and government bodies prioritizing public sanitation in their regular mandates and worldwide recognition of an endemic issue deeply rooted in neglect.
The article is part of a series of blogs by the writer on public sanitation and design interventions experienced during her travel around India and the world. Views expressed are of author.