Our cities, and the processes of city-making, are designed inadequately for women. Amrita Khosla, Senior Design Manager, Epistle Communications, explores how urban planning and design can bring women and their concerns into the fold — to eliminate fear and inspire a sense of safety.
The notions of safety and security often dictate how citizens engage with their cities -- which streets they walk, which public spaces they congregate in, and what times they choose to go out or stay in. There seem to be growing inequalities, however, in how men and women experience and perceive contemporary urban landscapes.\
Also Read | Casa Jardin Escandon CPDA Arquitectos
A 2013 study, for instance, conducted by the United Nations in association with New Delhi-based NGO Jagori, revealed that 95% of women and girls in the city felt unsafe in public spaces. "Even spaces that seem innocuous — such as metro compartments, airports, or movie theatres — can so often take on subtle threatening auras," says Sagarika Sharma, an architect based in Noida. "All it takes is an emerging number of isolated pockets after dark, and the sensation of being watched. It has us hunching our postures, clutching our bags, fumbling for our phones: our very own versions of fight-or-flight. It is the feeling of vulnerability."
Also Read | Bodaq Interior Finish Collections That Look And Feel Real
Kopal Seth, a management consultant based in Gurugram, echoes Sharma's concerns and believes that the design and planning of public infrastructure has a huge bearing on the perception of fear. "I feel nervous, for instance, when public toilets are located in far-flung areas and dingy corners — it inevitably makes me aware of my surroundings, contemplating potential escape routes."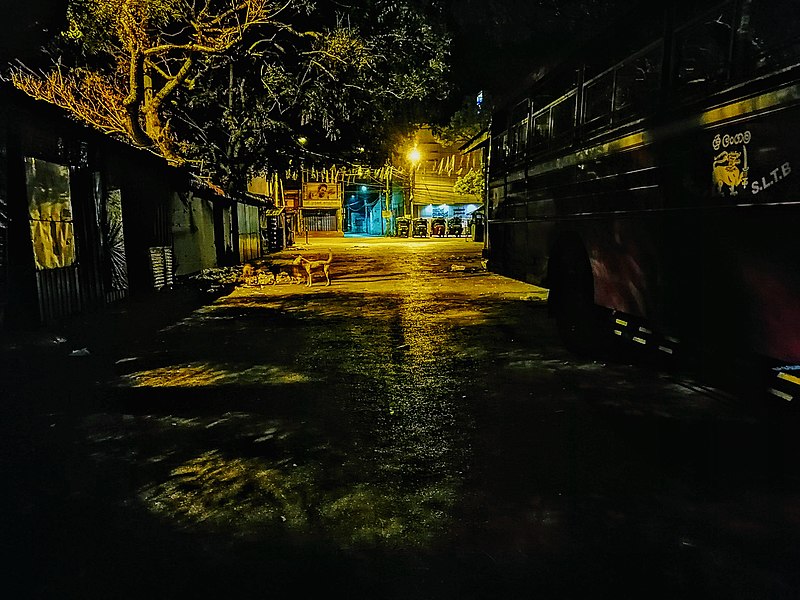 What Seth suggests is glaringly obvious and has been extensively studied in academic circles. A paper published in 2017 by Architect Seemantini Soraganvi, Associate Professor at SMAID College in Anand, Gujarat, revealed that women feel vulnerable in badly maintained public spaces such as derelict parks and vacant parcels of land.
Often a product of various factors — inadequate lighting and signage, a lack of activity, unidentifiable access points and circulation routes, and obstructed sight lines that offer no real visual or physical engagement with surrounding neighbourhoods — such perceptions about safety can lead women to deliberately disengage with the city and its resources. "There have been enough instances where I've taken detours during commutes — switching trains, opting for the more crowded, "scenic" route at the slightest impression of being followed," says Sharma.
Also Read | The design and textures of this New Delhi home will leave you amazed
So why has the design of our urban environments not seen a marked change despite these concerns being widely known and reported?
Who Designs Our Cities?
Most urban planning and design fields continue to be dominated by men, and reflect a one-sided perspective on the urban realm. A 2020 report by the UN's Economic and Social Council which collated data from 133 countries, shows that women constitute only 36 percent of total elected members in local deliberative bodies.
In India, while one-third of the seats for elected representatives in municipal bodies is reserved for women as mandated by the 74th Constitutional Amendment Act, many believe that meaningful representation is still lacking.
Also Read | Scandinavian vs Minimalism : What's different?
In Indore, Madhya Pradesh, for instance, the husbands of elected women councillors have been reported to claim powers over a period of time, with most women merely participating as proxy candidates. Consequently, women's issues and concerns have not received visibility in the city's municipal body.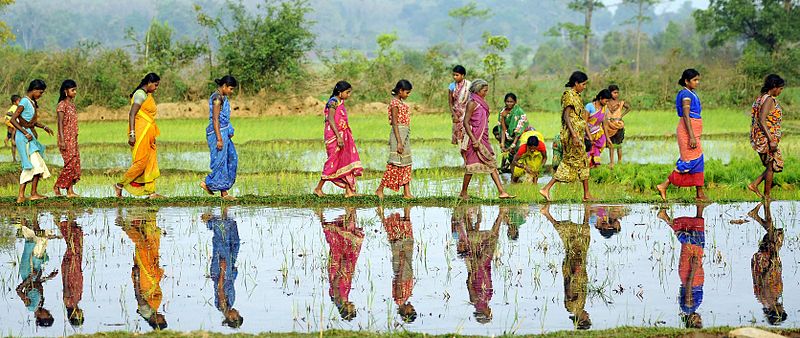 Cities thrive on diversity – social, political and cultural – and diversity in thought and leadership is crucial to creating equitable cities for all. Around the world, safety audits have had a long history of use as a participatory tool to collect varied perspectives. In New Delhi, as part of the UN's Safe Cities Global Initiative, Jagori has been conducting safety audits since 2005. The audits encourage a group of women to traverse city routes, consciously evaluating their spatial qualities through the lens of safety. Issues such as sight lines, lighting, and maintenance are assessed, recorded through questionnaires, and potential solutions are submitted to the municipal government.
Also Read | Revisiting the domestic architecture of the 1950's
It is also important, however, to ensure that the data generated from such assessments and analyses is included in all stages of planning – where solutions to address the problems, concerns and needs of women are defined and executed. This approach to policy-making, often dubbed "Gender Mainstreaming" is quickly gaining ground. The Urban Water Supply and Environmental Improvement Project, an initiative aimed at resolving issues of water supply, sanitation and garbage disposal in four cities of Madhya Pradesh, has served as a model for others. With over 70% of the community group committees (CGCs) constituted by women, gender roles and inequalities, which informs how water is used within households, were studied and analyzed to devise solutions. Through this gender-inclusive approach, over 5.6 million people benefited from improved water supply, while half a million people benefited from an improved wastewater management system.
Life on the Street
While crowd-sourcing information and policy-making are the initial steps to herald change, there are few tangible design solutions that address concerns of women's safety today. Like American-Canadian urban activist Jane Jacobs wrote nearly six decades ago, our cities need to build porosity in the built environment for natural surveillance — 'eyes on the street' to create a sense of visual and physical connection with urban street life and to prevent isolation and fear.
Also Read | Nature inspired decor for your home
One way to achieve this is to promote mixed-use development where streets are inhabited by a diverse mix of homes, restaurants, markets, and recreational places such as libraries and sitting areas, to activate street edges and regenerate urban life. Within such mixed-use neighbourhoods, simple design interventions can go a long way towards eliminating notions of fear — reducing the height of boundary walls, positioning windows that look into streets, trimming tree canopies regularly to enhance visibility, and ensuring adequate lighting and appropriate signages in public spaces.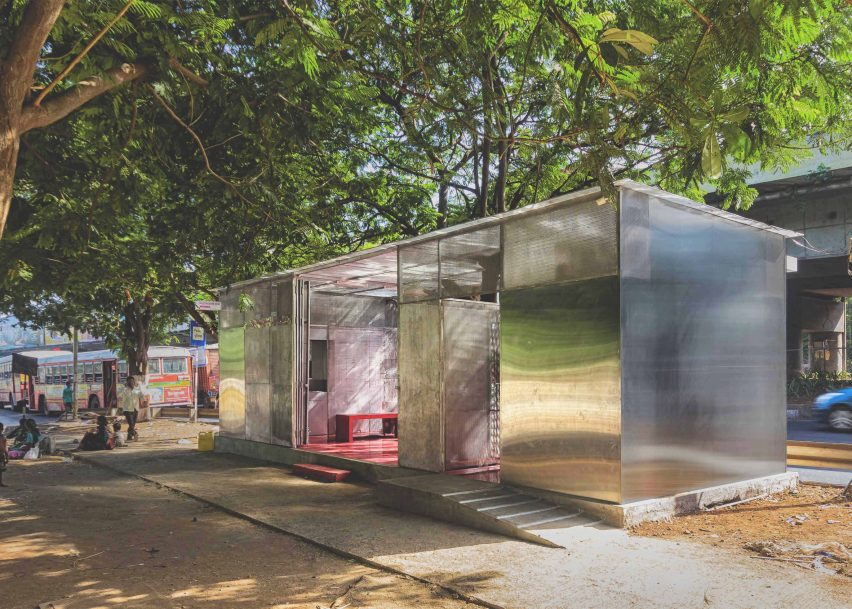 Public toilets in cities, for instance, are often perceived as unsafe by women due to a lack of maintenance, inadequate lighting, as well as doors with broken latches sometimes. This is exacerbated by "potty parity" -- the fact that while women use restrooms for longer, and have more reasons to, there is not enough provision of toilets; and those present are not adequately designed to cater to women. Light Box, a public restroom module for women designed by Rohan Chavan on the Mumbai-Thane Eastern Express Highway, presents an innovative solution that aims at redesigning the conventional public toilet block. Its perforated steel body allows natural light to filter in through the day, and by night, the box lights the surroundings. The module also provides women a safe space for rest and conversation.
Also Read | Inside Chandigarh's luxurious home by Ruby Signature
Another promising example that demonstrates how designing for activity can promote safety in public spaces is the Paris Jardin Juan Miro. The small urban garden sits amidst a mixed-use, working-class neighbourhood in Paris. Not designed explicitly with women's concerns in mind, the park has a meandering path and a canal system linked by footbridges -- demarcating clear access and circulation routes. Designed with lawns, sitting walls, lookout benches, and a playground for children, the park encourages activity and social engagement to become a thriving and safe centre for the local community.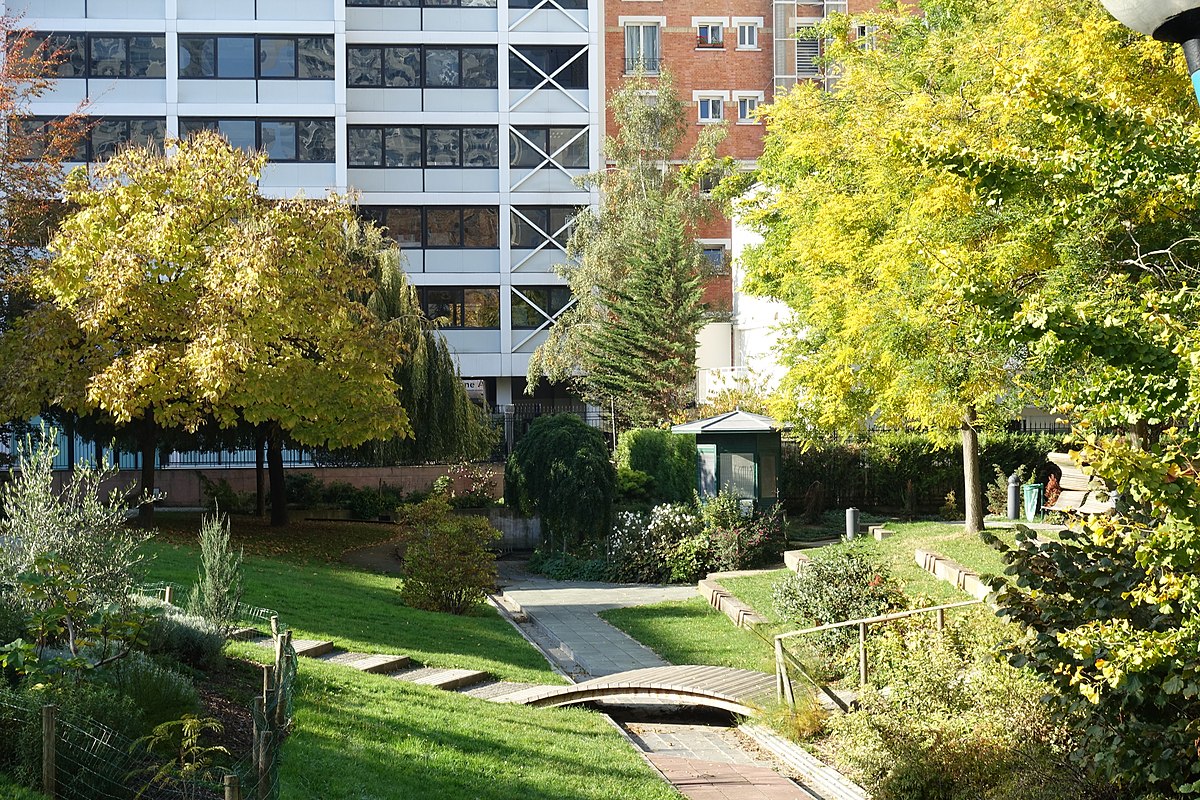 Urban planning and design shapes our environments — and these environments, in turn, shape how we engage with our cities, with one another and with ourselves. Contemporary conditions in our cities and the lack of diversity in the voices shaping them have created unsafe environments for women and perpetuated fear. To achieve real change, there is an imminent need to redesign our cities to ensure that women not only feel safe, but also actively thrive and lead in them.
Also Read | ADesignStudio Custom Lighting For Flying Fish Restaurant, Sydney Australia
The article has been published in an editorial partnership with Epistle Communications.