A perfect bedroom – cosy by night and lively by the day. This is often what we picture our perfect bedrooms to be like. We spend an indispensable amount of time there. Hence, it is important that you feel maximum comfort and cosiness in your bedrooms. Whether it is winter or spring, making sure your bedroom is an oasis of solace is what one strives for. While everyone's style may differ, some elements make a room feel cosy – soft lighting, a comfy bed, and decor details that make it the perfect personal haven.
Also Read: Easy Guide To Choose A Color Palette For Your Space
It's a long list of design decisions, so we're here to help—as always—with some much-needed inspo.
Bring in your love for nature: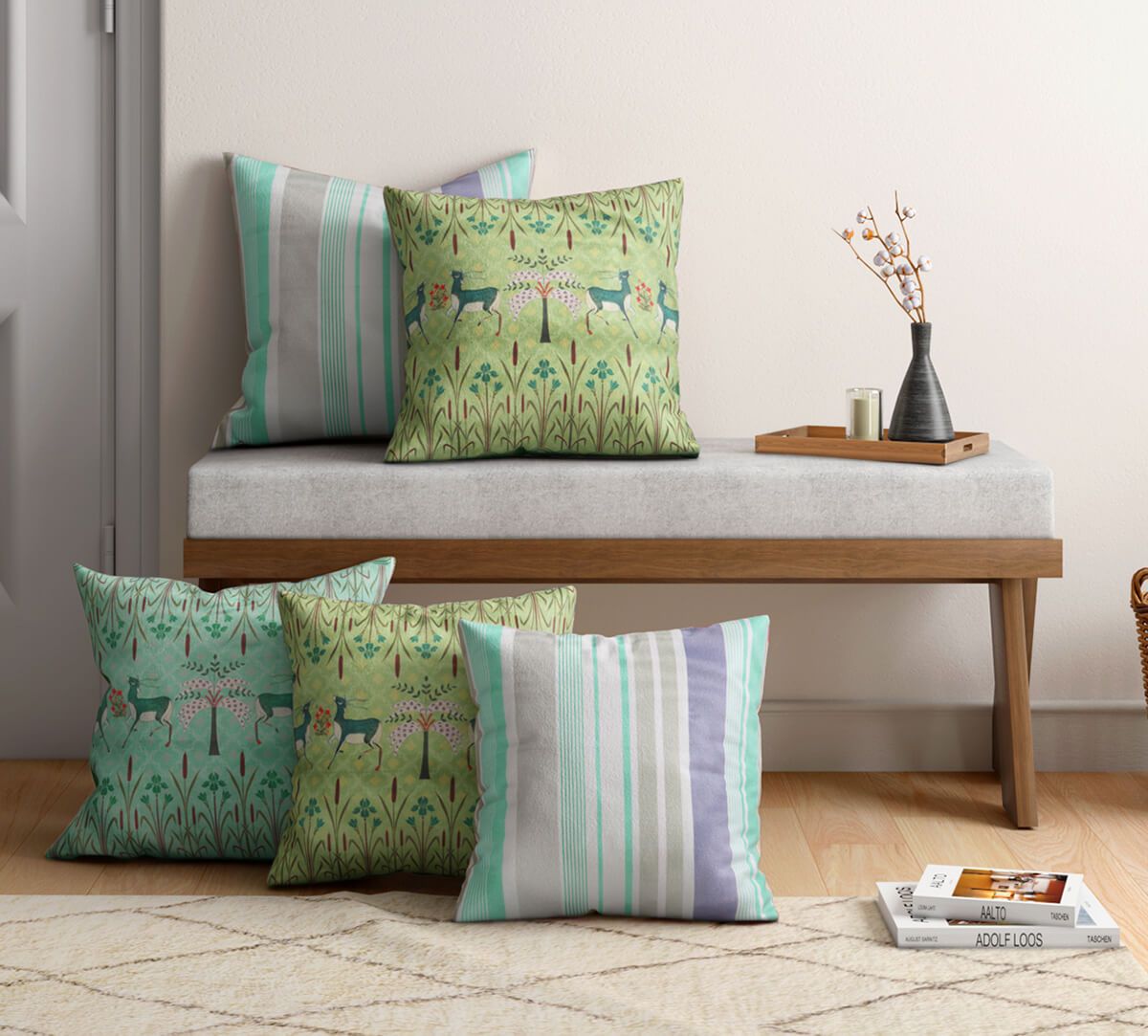 The past few years have seen us turn to and appreciate nature more than ever before. So, when craving the tranquillity of nature, invite the floral and leafy motifs into your den. Create a calming retreat by adding greens and earthy colours to your cushions and bedsheets. The Geometrical velvet cushions will add memories of paradisal woods. Tone the cushion covers with a bed runner just like the Forest Fetish from the house of India Circus. This piece of art will accentuate your bed area in no time.
Add in the brown ol' bones: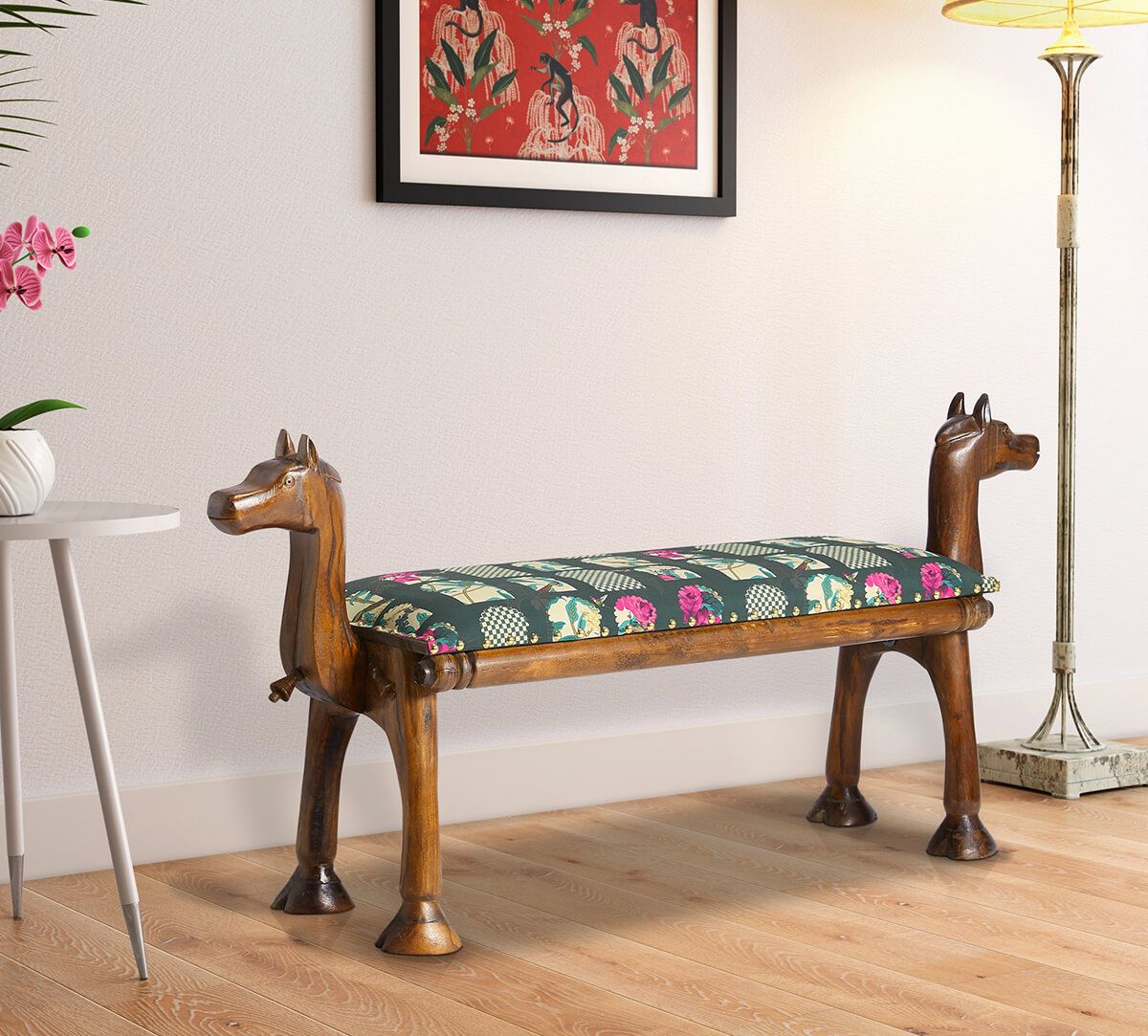 By 'old bones', we mean a touch of wooden elements. Adding side tables just like the Bloom Chamber Square Side Table will elevate the old-world drama to your den. Made with steam beech wood and deep red coloured motifs, these will add elegance to your room. Adding extra wooden seating like the Signature Window Animal Wooden Bench will impart a royal look into your space.
Also Read | Kareena Kapoor Khan's new home in Bandra with European styled decor & wooden detailing
Curate a statement shelf:

If you are an art enthusiast, we would recommend that you incorporate a shelf into your bedroom. Distinctive pieces of art like the Legends of the crane Wall Plate, the Indulgence Getaway Canvas Wall Art and artisan accent figurines will let your creativity shine. You can also include storage boxes like the Magenta Biome Mystique Storage Boxes to add to your functionality and style quotient. This humble shelf will portray your artisanal faction while talking about your personality.
Also Read | Arabic Resin art decor launches by Artist Madhavi Adalja
Bring in the warmth: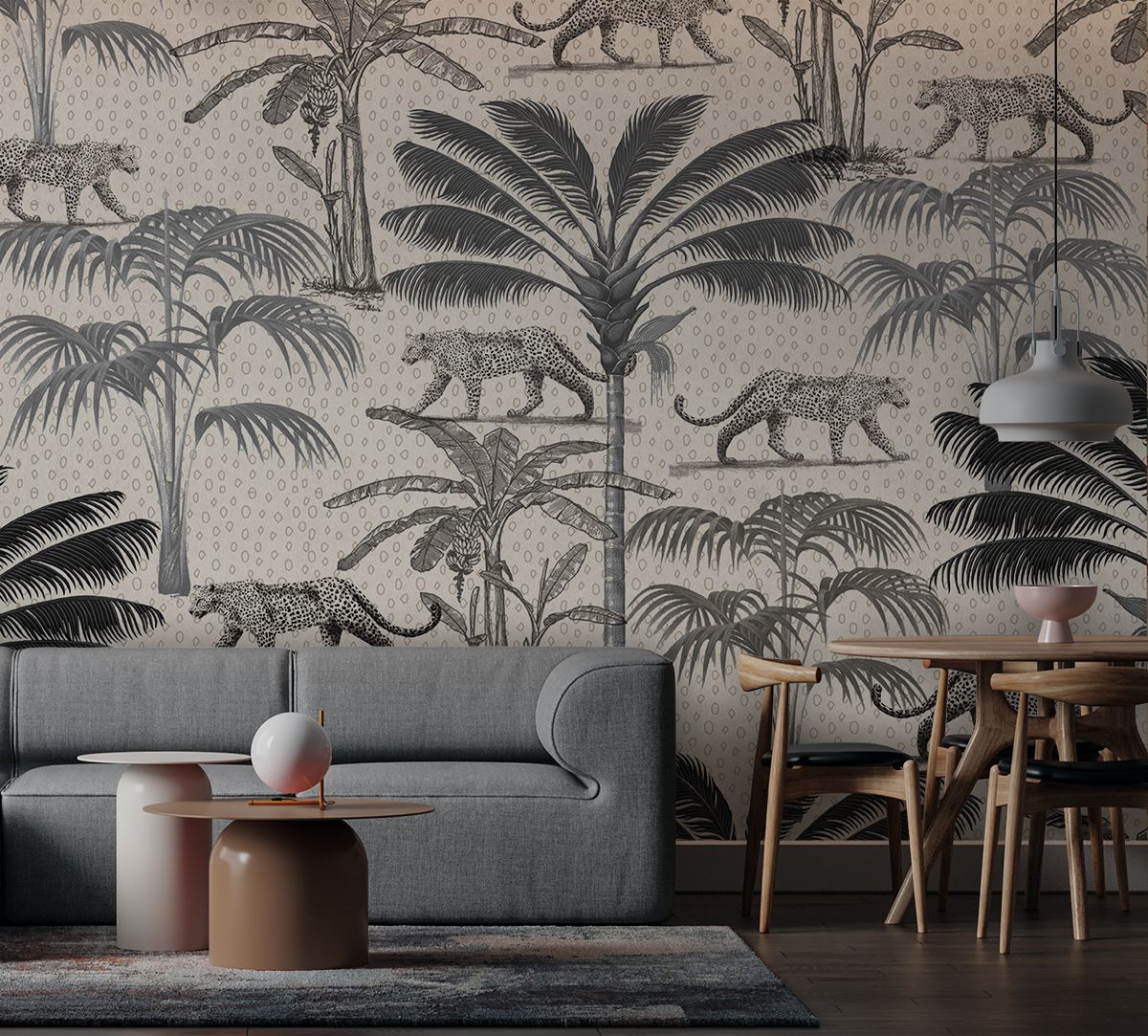 With warmth in your bedroom, you invite a balance of calm and ambient energy in any area. A pleasant wall with earthy tones like off whites, greys and light browns will get the job done. For all those who seek more than plain walls; why not transfer the entire wall into a painterly mural? The Greyscale Safari Wallpapers will surely lure the artiste in you to pick this up. A couple of lampshades will also add warmth and playfulness to your boudoir.
Also Read | 4 ways to style your interior spaces with copper
Add some chic upholstery:
Sometimes a good bedcover can completely make a space. A bright-coloured Classic Floral Star Dohar coordinated with Conifer Spade Bedside Lamp ties the tones together while adding a bit of whimsy to the equation. Similarly, long curtains like the Poppy conifer full-length curtains add a sophisticated style to your bedroom. The light outlook on this curtain makes it a great addition. The design of this made-in-India curtain features lovely poppy flowers blended with conifer trees with subtle colours to brighten your space.
Whether you are styling with contemporary or traditional motifs, bright or earthy colours, India Circus is the perfect place to choose amongst a wide range of home decor products.
Also Read | Visioarq wins Architizer 2022 Architecture + Wood