As one of the oldest and most trusted Indian brands in the locks category, how has the consumer's perspective towards product design changed over the period of time?
Shyam Motwani: When making a purchase decision, consumers today not only take into account the functional supremacy, but also keenly evaluate how the product can be integrated as part of their home decor. Hence, a lot of emphasis is laid on the design and aesthetic value of products today. With the technology advancement and digitization, the consumers are also inclined towards technological advanced products which make their living more convenient. Hence, businesses are quickly moving forward to ensure they are incorporating new operating models and ways of addressing consumer needs and expectations with new technology and design.
How are you using design thinking and innovation to expand your product portfolio?
Design-led innovation is a concept of blending design excellence and functionality into the manufacturing process to offer world-class products both in terms of design and performance excellence. With customer centricity being one of the core pillars of our business, we have been on the forefront of design-led innovation.
With technological advancements and building on our design capabilities, we have launched digital locks such as Advantis and Spacetek, which come with advanced features like 360-degree fingerprint recognition, spy code, privacy mode, low battery indicator, external power bank charging, volume control, break-in alarm among others. etc. In fact, Spactek is 100% 'Made in India' digital lock with latest hi-tech and aesthetically designed home safety technology. As per Kenneth research, the smart door locks market in the country is predicted to reach USD 652.04 million by 2023, rising its way up from USD 75.19 million in 2016. The adoption of smart locks is increasing due to rapid infrastructure development & expansion of the corporate sector. The aspirations of the urban population coupled with an increased focus on improving home safety are also driving the adoption of advanced solutions like digital locks. This is a phenomenon observed around the world.
Apart from this, we have launched the finest mechanical and digital locking solutions for residential and commercial applications that range from the elite digital locks, omnipresent main door locks, stylish door handle and knob locks to specialized card locks for the hospitality industry. These technically advanced products offer complete solutions that are extremely secure and robust, easy to install and operate, and flexible enough to meet the challenges of diverse verticals and applications. Also, with our architectural hardware and kitchen fittings range, we aim to strengthen our reputation of being an organisation dedicated to blending innovation and technology – and creating a better, safer future.
With respect to design, Indian homes change every few 100 KMs. What are the key trends in architectural hardware that you have seen?
The key trends that we have seen in the architectural fittings segment is that consumers today are inclined towards sleeker and stylish fittings. The design of the fittings is given more priority as compared to earlier when it didn't matter as much. The minimalist trend is picking up since consumers do not want to go in for very flamboyant designs. The architects are redefining the rules of interior designing with emphasis on increasingly modern and chic designs. The quality of materials used has evolved over the years. Brass and copper are some materials which not only add a traditional look to your home but also protect against various germs and viruses due to their anti-microbial properties. Going forward, the trend will be for contact-less or hand free solutions that can be used across residential and commercial spaces.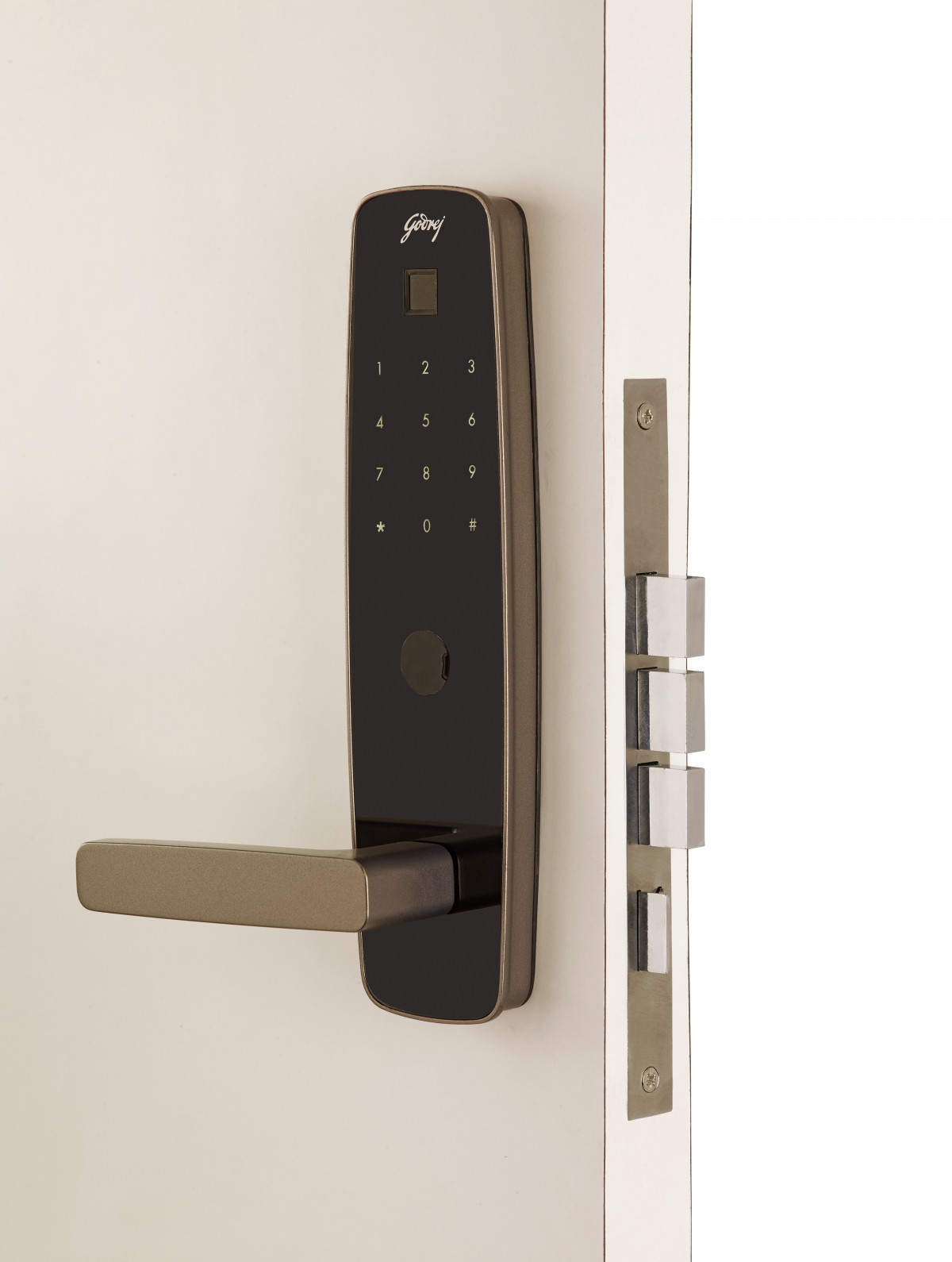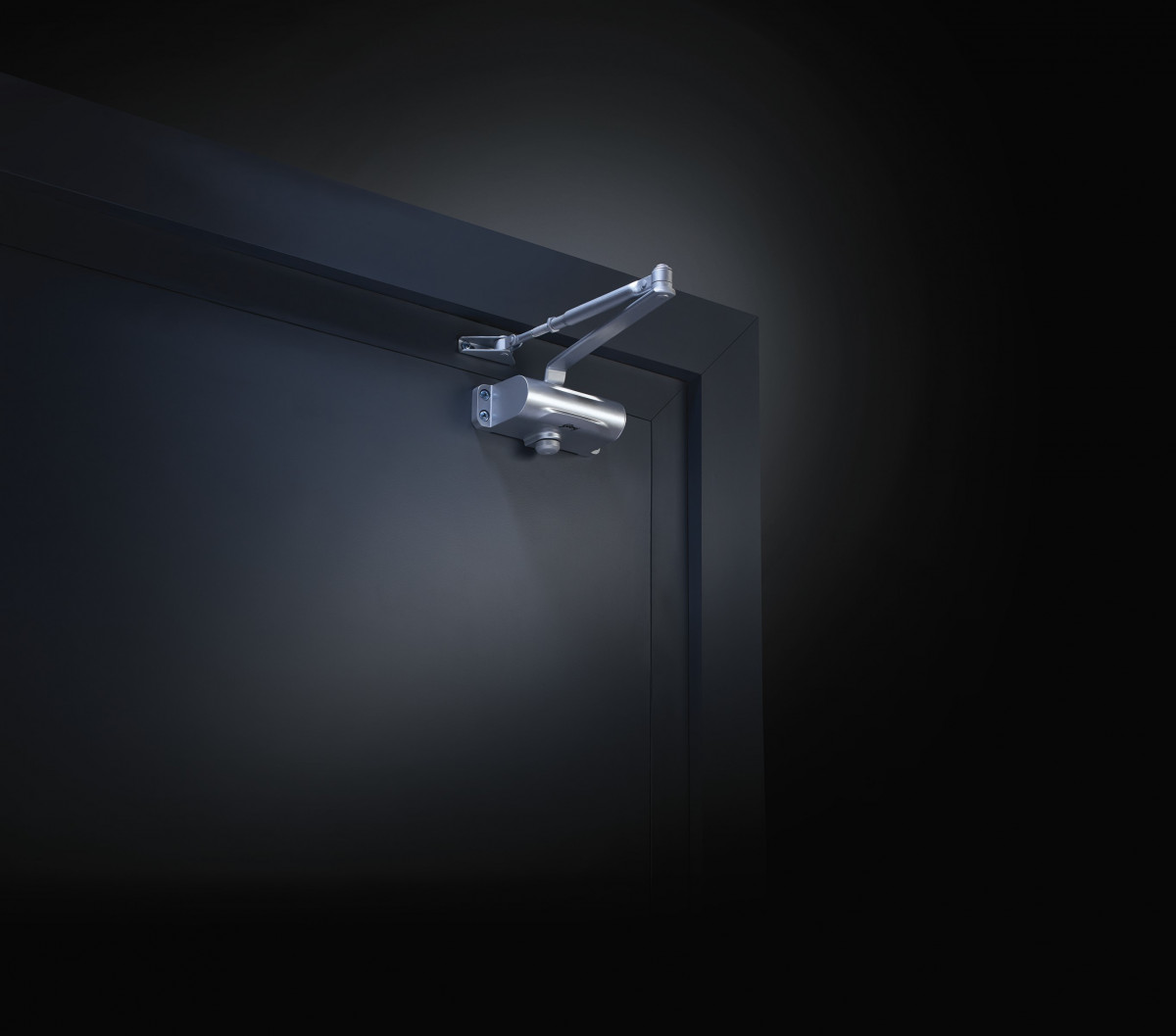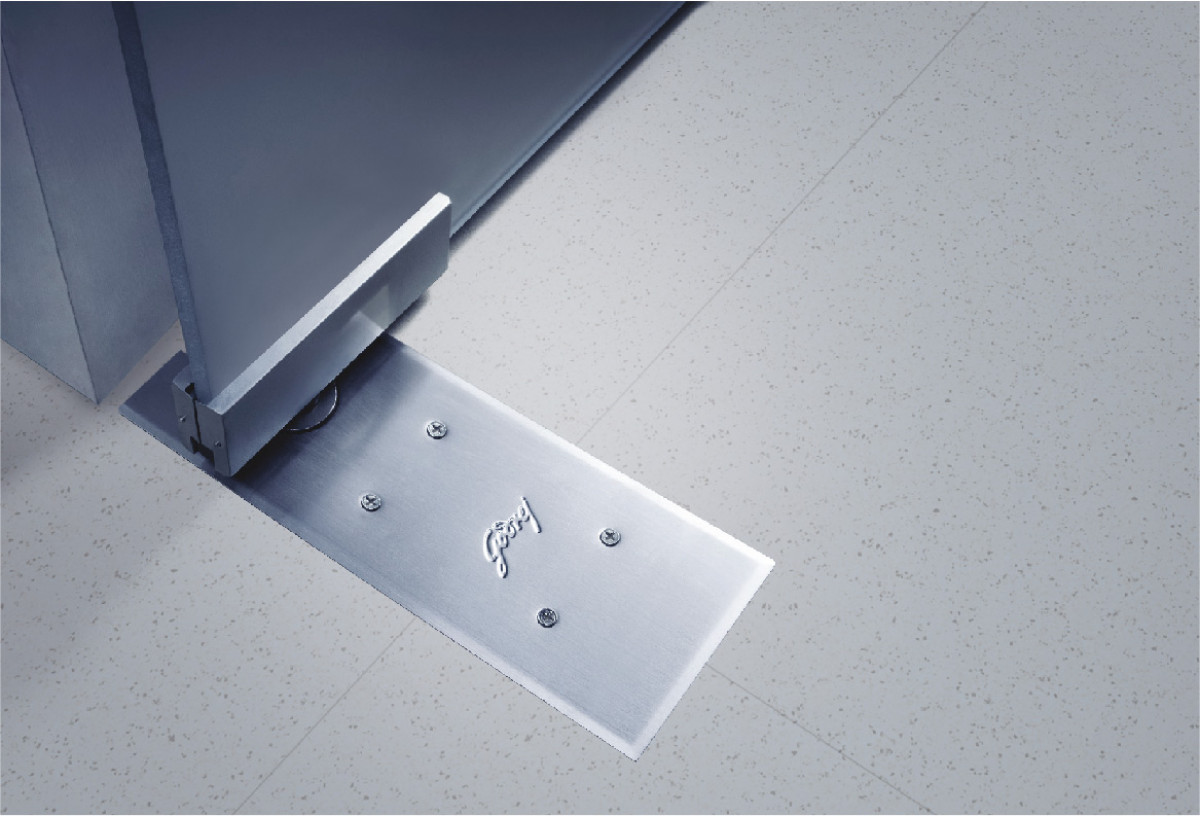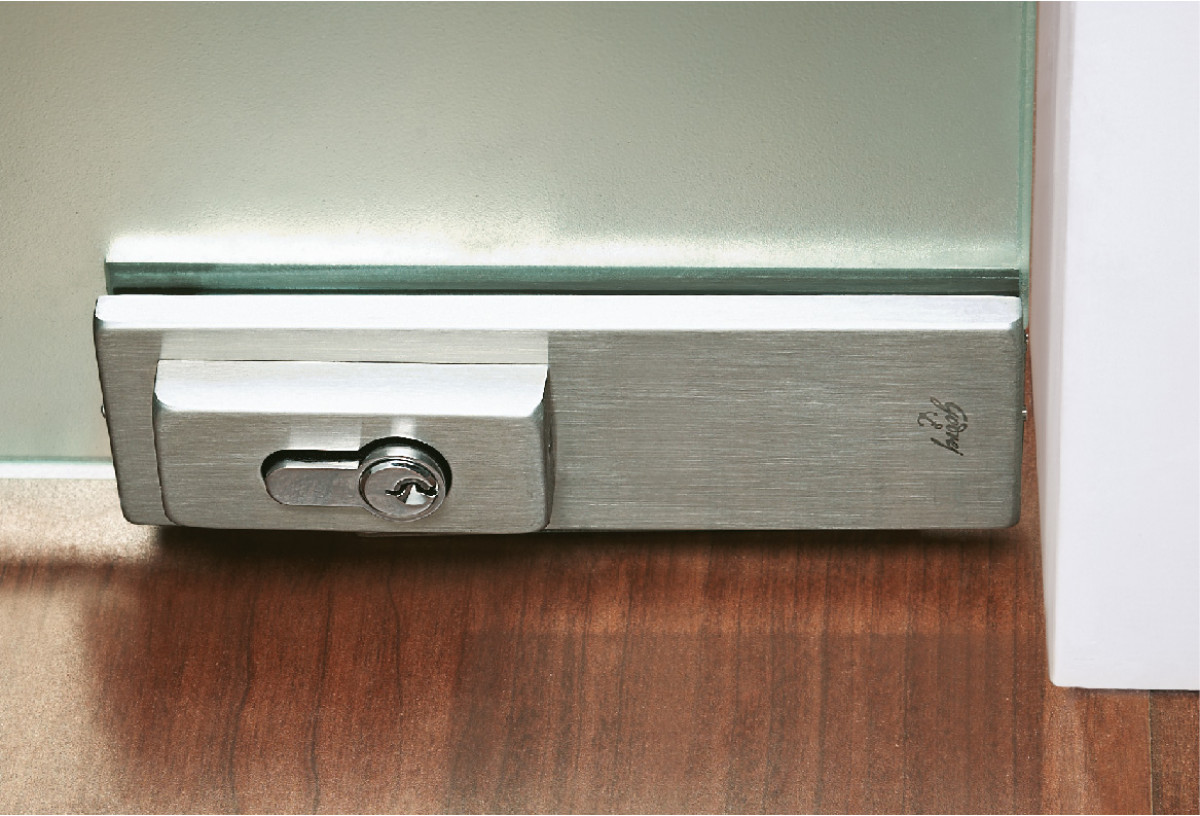 Many people are unaware that there are levels of safety in locking solutions. What are these and how can it serve as a guide for selecting the right locking solution for a project?
There are mainly five safety levels based on their strength and technology. It is important that consumers choose the most appropriate lock by evaluating the locks on these core strengths. Here, technology plays a vital role in establishing the level.
• Safety Strength 1 - Basic Safety
The locks in this category come with conventional mechanical locking system having basic safety and have either levers, wafers, tumblers or single row pin-cylinder technologies.
• Safety Strength 2 - Ultra Safe Technology
These locks have highly computerised dimple keys with advanced multi-row pin-cylinder technology. In this, the maximum number of combinations (key differs) that can be provided are up to 100 million i.e. the lock can be opened by its own key only and to create a duplicate key, one needs to have the original key.
• Safety Strength 3 - Extra Safe (EXS) Technology
These locks come with advanced, angular multi-row pin-cylinder technology. The maximum number of key combinations that can be provided is up to two billion and a highly complex system of master key solutions is possible.
• Safety Strength 4 – Highest Mechanical Safety
This is the highest level of safety in mechanical locks and comes with a mechanical three curve system with a floating pin, sidebars and locking bar. This conforms to European standard EN 1303. Combinations up to 30 trillion are available, ensuring generations of non-repeating keys.
• Safety Strength 5 - Advanced Digital Access Control Technology
Unlike conventional mechanical locks, the locks in this category are digital locks which are based on virtual networks which function through access and control systems and have combinations up to 200 trillion.
To ensure complete safety, it is important that the people comply with at least Level 3 of safety mentioned above when using mechanical locks. Also, they must follow basic safety measures, such as changing locks once every 3-4 years and upgrading to advanced technologies.
Consumer studies show a majority of decisions pertaining to locks and architectural fittings are made is outsourced by the consumers to contractors, carpenters and designers. How have you been reaching out to this community? And is this changing?
Carpenters and contractors act as an influencer while purchasing hardware. Certain cases, they tend to be the decision maker as well. We have been engaging with this segment on a very regular basis. We conduct Carpenter meets, which is also an excellent opportunity for us to provide them with our product trainings and developing their overall skills.
Architects and interior designs (AIDs) also do play a role in making decision. We reach out to Architects and Interior designers via Architect engagement programs. We also participate in various Exhibitions and events to meet and collaborate with the AID community.
A lot of our readers consider redoing their homes every few years. What are the key things they must keep in mind with respect to home safety?
The first and the most important point is that people should upgrade their home locks every 3-4 years. This is one aspect which is ignored as people do not take upgradation of home locks seriously. Also, while most of us are aware of technological advancements in the safety space, we have seen that the adoption of technology for home safety still remains low. Hence, people should consider digital or smart locks for their homes as these are convenient and easy to use solutions which ensure a higher degree of safety.
With the ongoing pandemic, home owners will definitely need to review their hygiene and sanitisation within homes. They need to look at most-bacteria ridden surfaces within homes such as door handles, bathrooms, knobs, kitchen sink etc. and replace them with contact-less, hands-free or materials that are anti-microbial in nature. Home owners should be aware of the basic rules like being conscious of whom they are letting in their home, not leaving their house keys unattended and latching the windows and doors properly before leaving home. Also, one should not post about their whereabouts on social media, as it can be a serious threat by putting them in the public eye unnecessarily.
Kitchen designs in India are complicated and different. You stress a lot about keeping Indian-ness of the Kitchen in mind while designing it. What are some pro tips you can share with our readers?
With home designs evolving, the kitchen is no longer just a hidden corner, but a space that can add an edge to the entire experience of your home. Some tips that we would recommend are:
Get rid of the bulky kitchen accessories to free more space and add stylish designs to the kitchen. Our newly launched SKIDO range of smart kitchen drawers and organisers make cooking extremely convenient and ensures effective space utilisation. Also, trays and corner swings can add a lot of character and storage space to your kitchen
Kitchen islands are a new addition that can completely change the look of not only your kitchen but also your dining area. This is also a space that you can either design according to your interiors or give a completely different twist to stand out
With people becoming conscious of their environment, sustainable choices in materials used are gaining popularity. Hence once should include materials like timber, birch plywood, bamboo and cork
Colours and experimenting with textures alone can give the much needed revamp to your kitchen
The kitchen should be designed carefully, keeping in mind a few tricks like stylish designs, minimalist approach, lots of storage space and going by the rule, less is more.