Indian style interior is a peculiar mix of several styles that has threads of inspiration attached to the history and culture of the country. Sometimes it's a mix of influences from the Mughals to the British; and often a mishmash of recycled ideas and furniture.
Thus, when designer duo Darshana Patel and Rashmin Perla of Signa Design were handed over this home in Bengaluru, they interpreted each idea which is distinctly South Indian and adapted it for the modern design aesthetics. Thereby, creating a unique design signature which they can take to the world.
Many South Asian countries have propagated their own design signature to the world like Bali, Thailand, Vietnam. They believe with the immersive history of our country and particularly South India they could bring a design signature to the world that is distinct and reflects the ethos of South India.
The words that define Dakshin are - Sun, Tropics, Eco, Colour, Flowers, monsoon rains, cosmos, infinity - South India is a visual riot which can overwhelm any outsider but to the local Indians such visual cues are in our DNA. Recycling is an innate way of life and simplicity in living often dominates the way of life.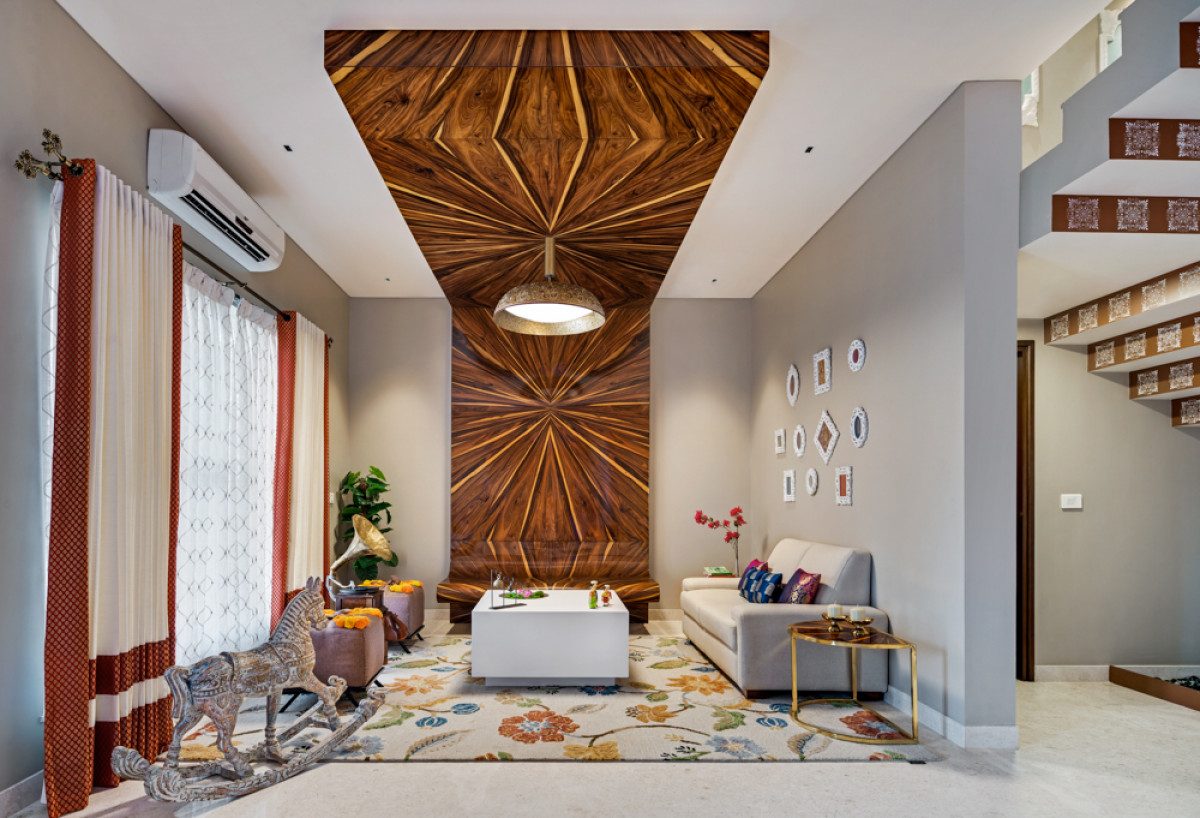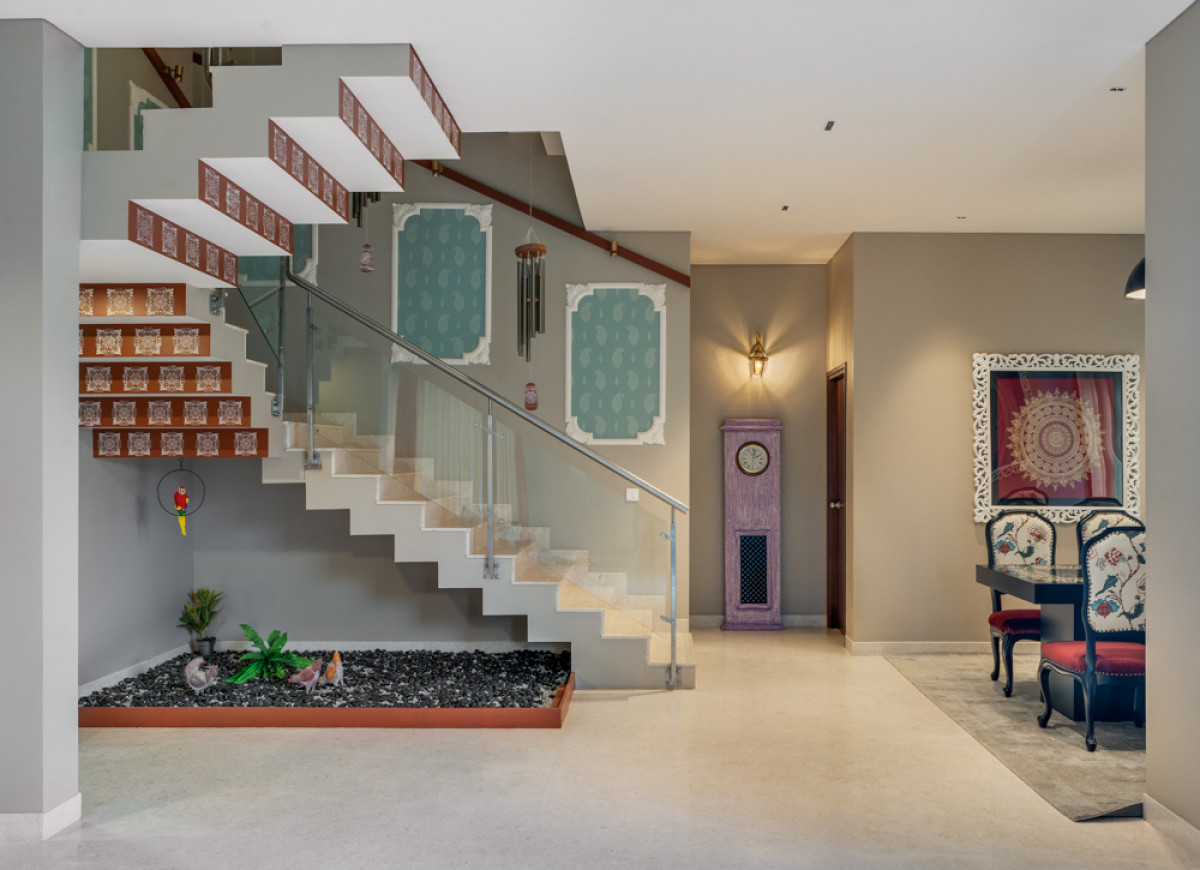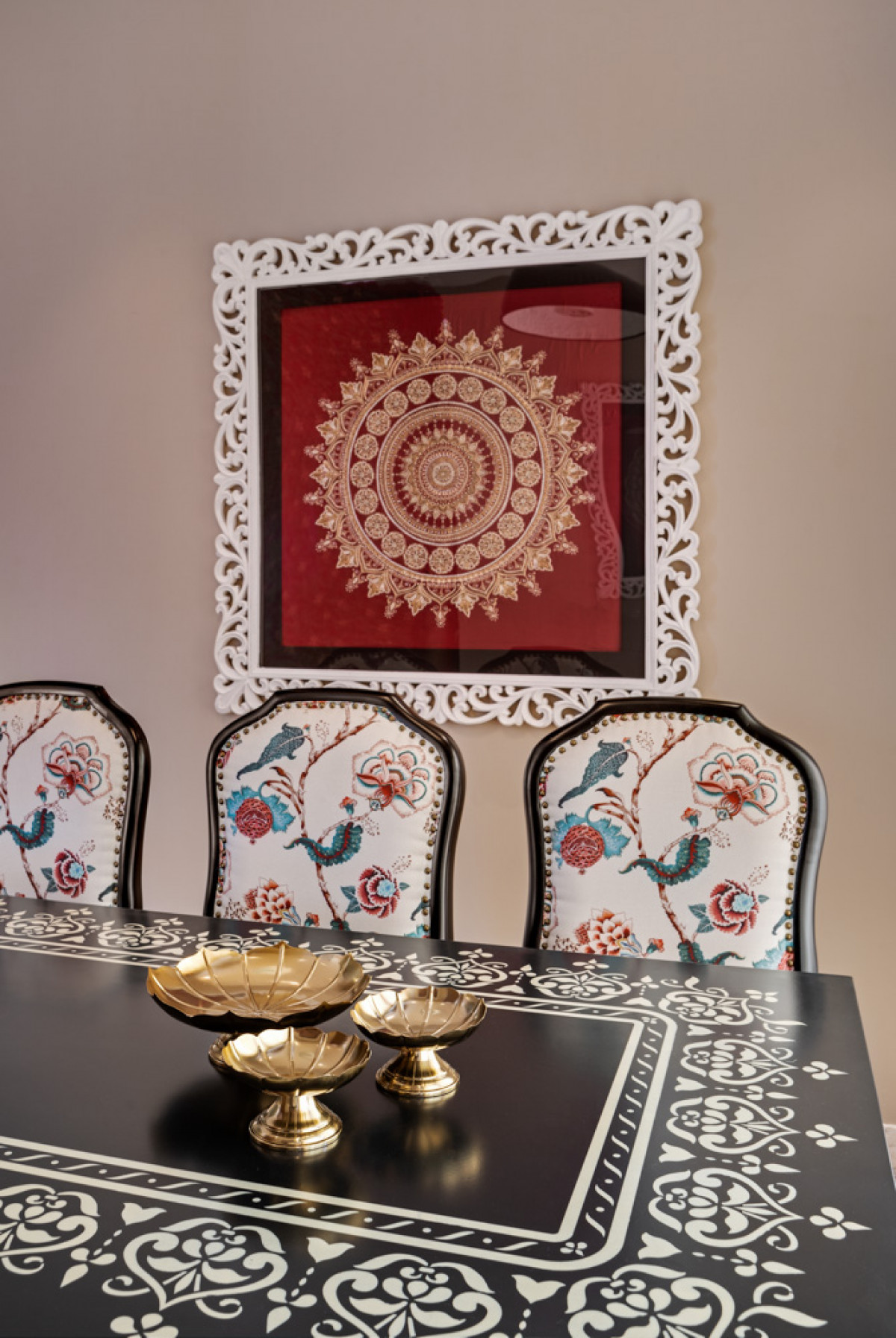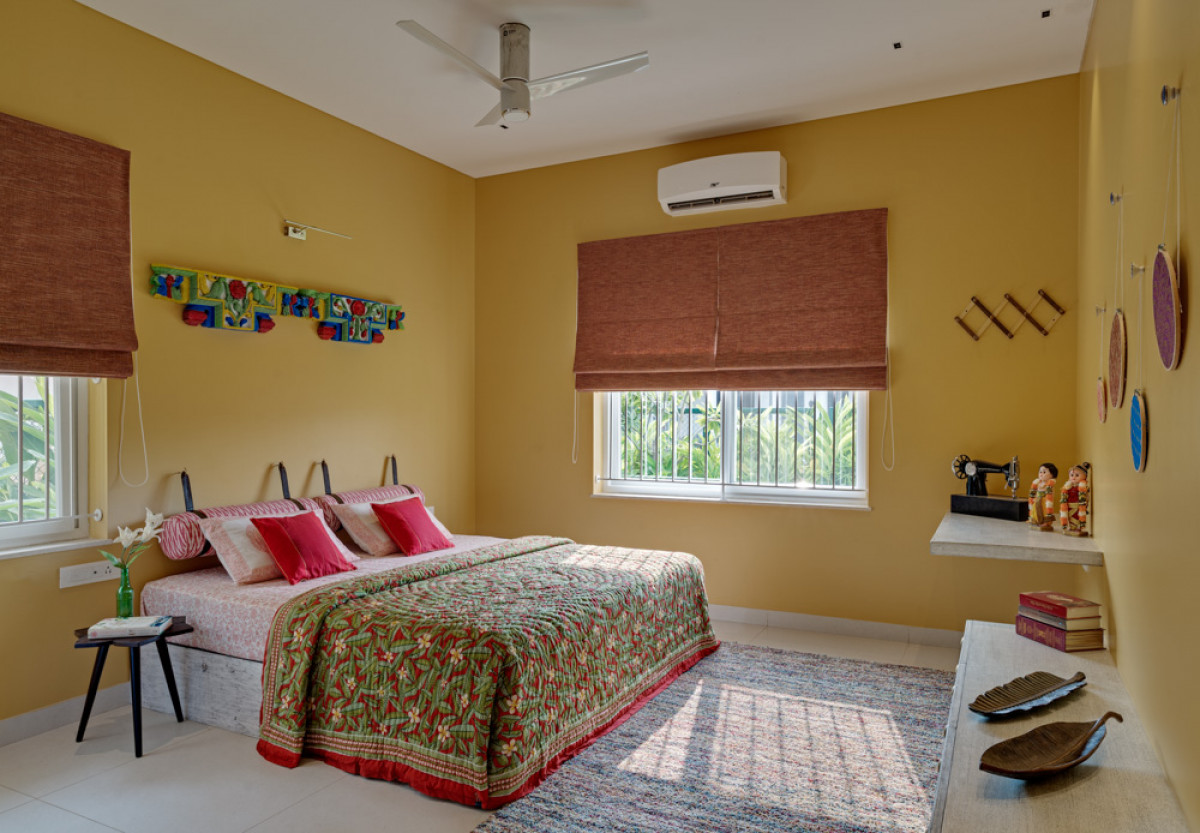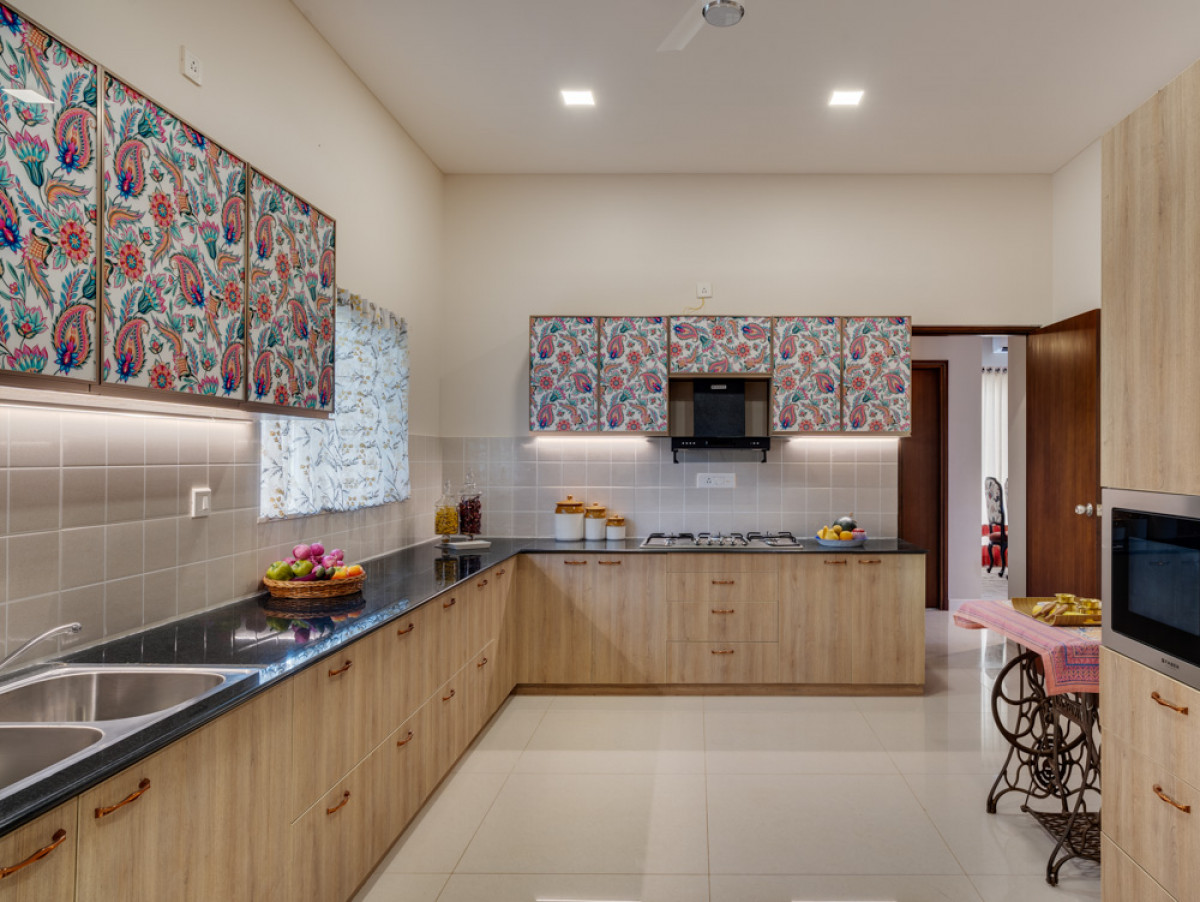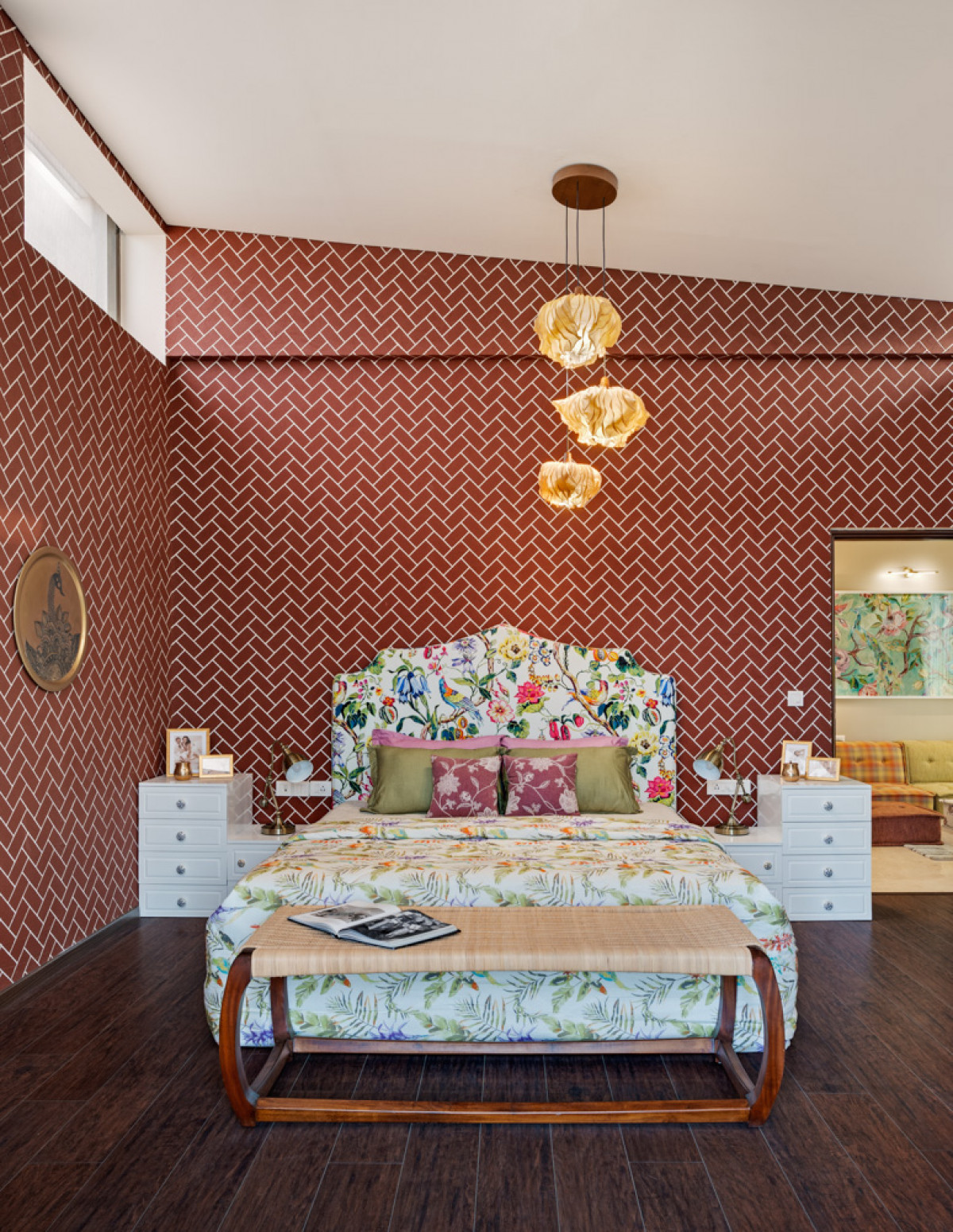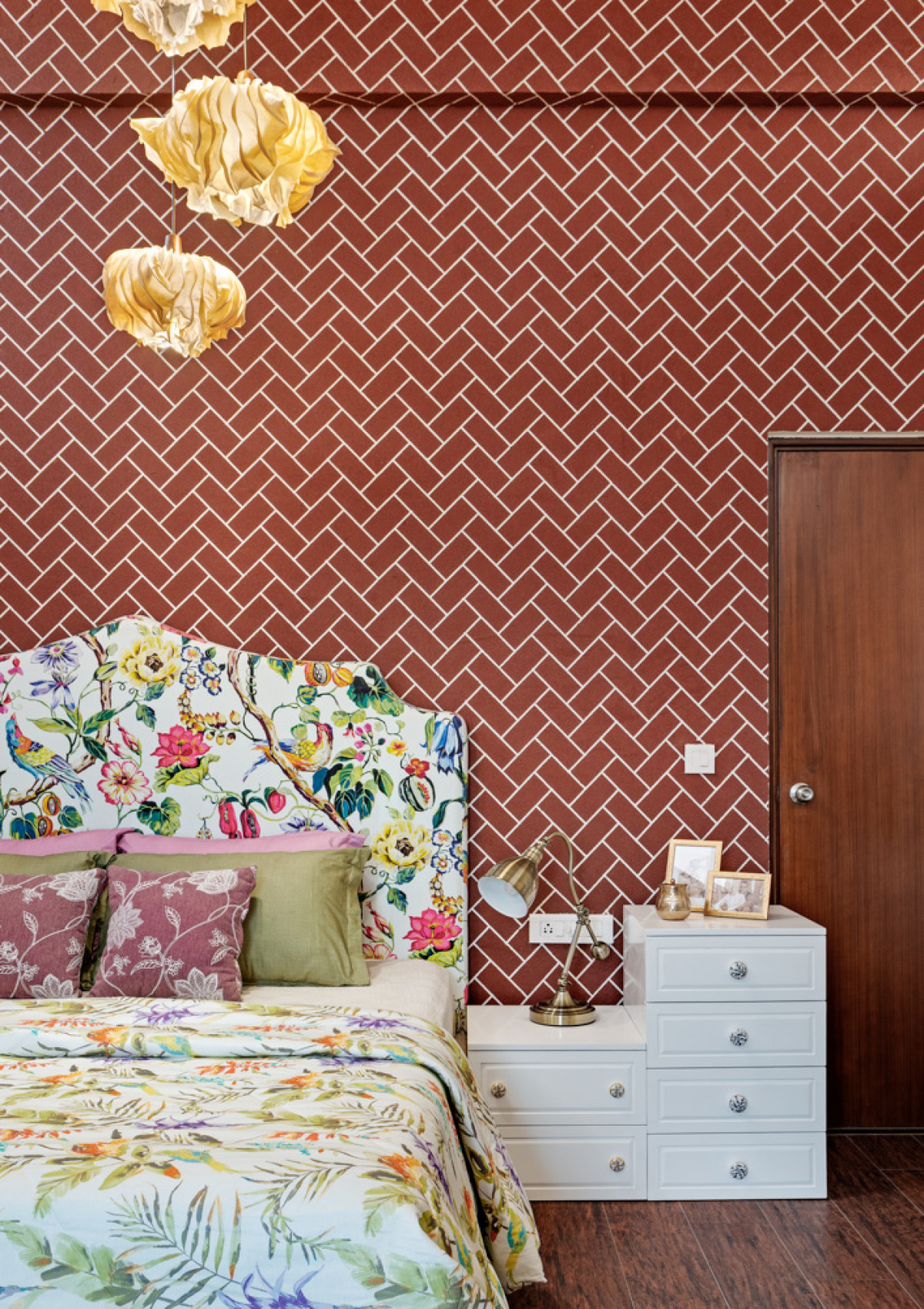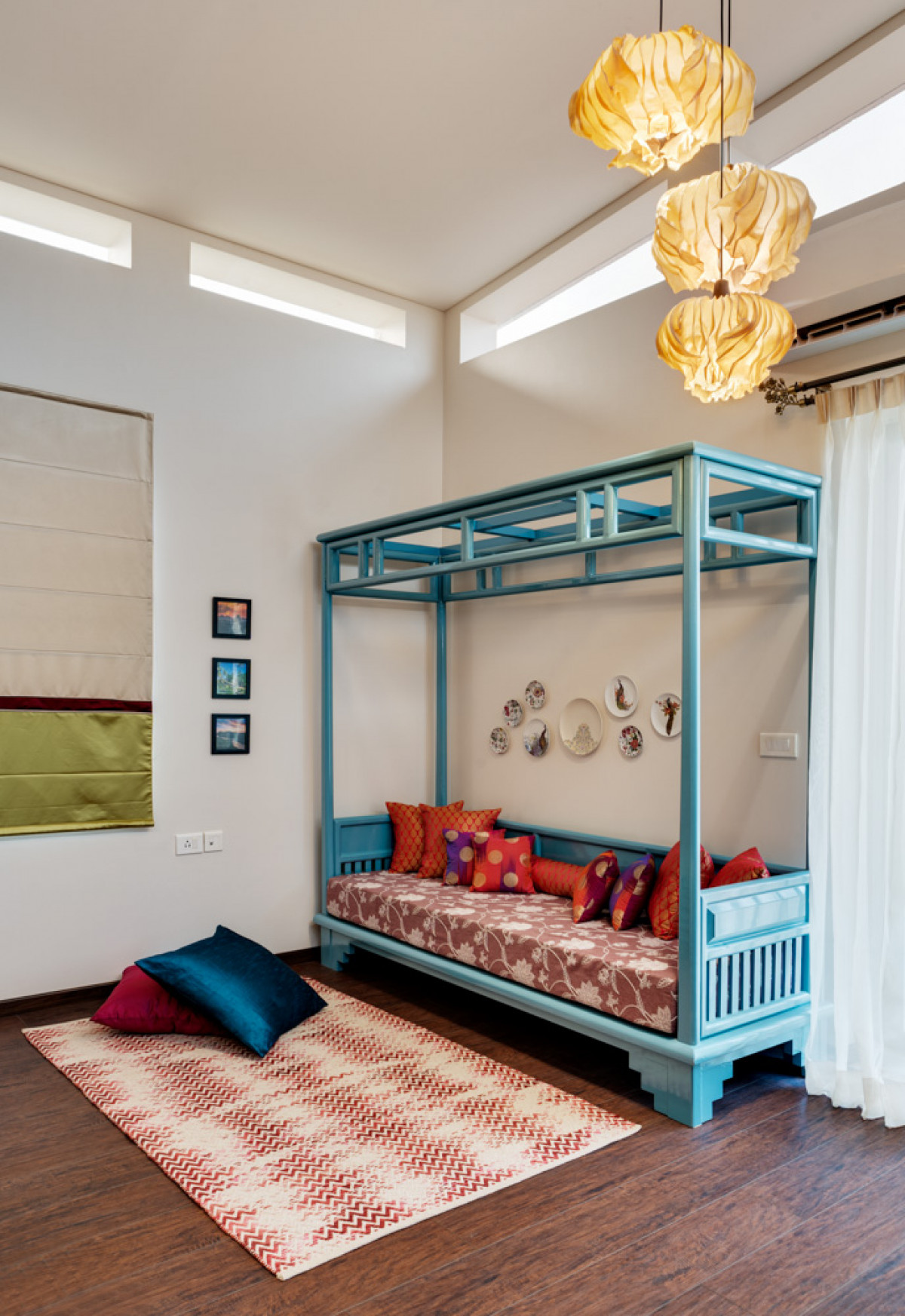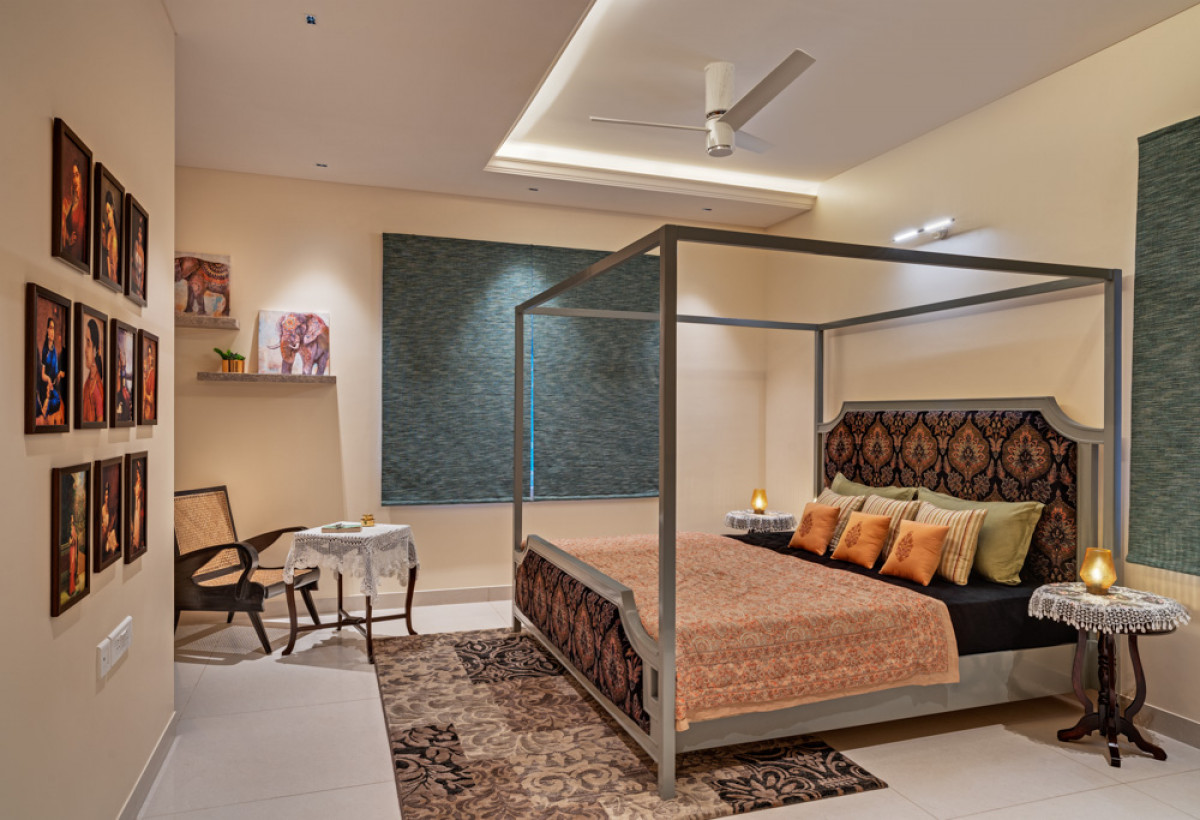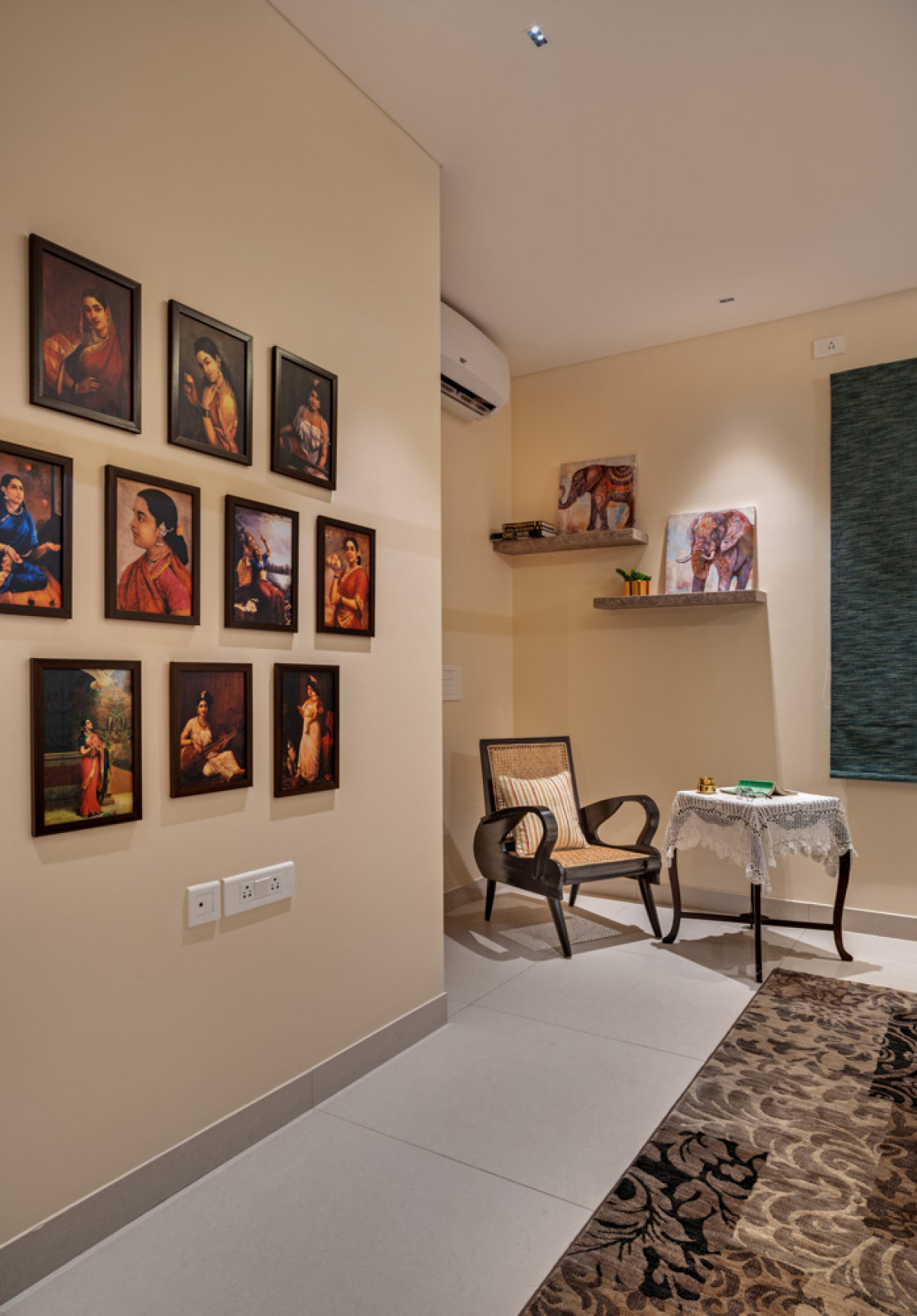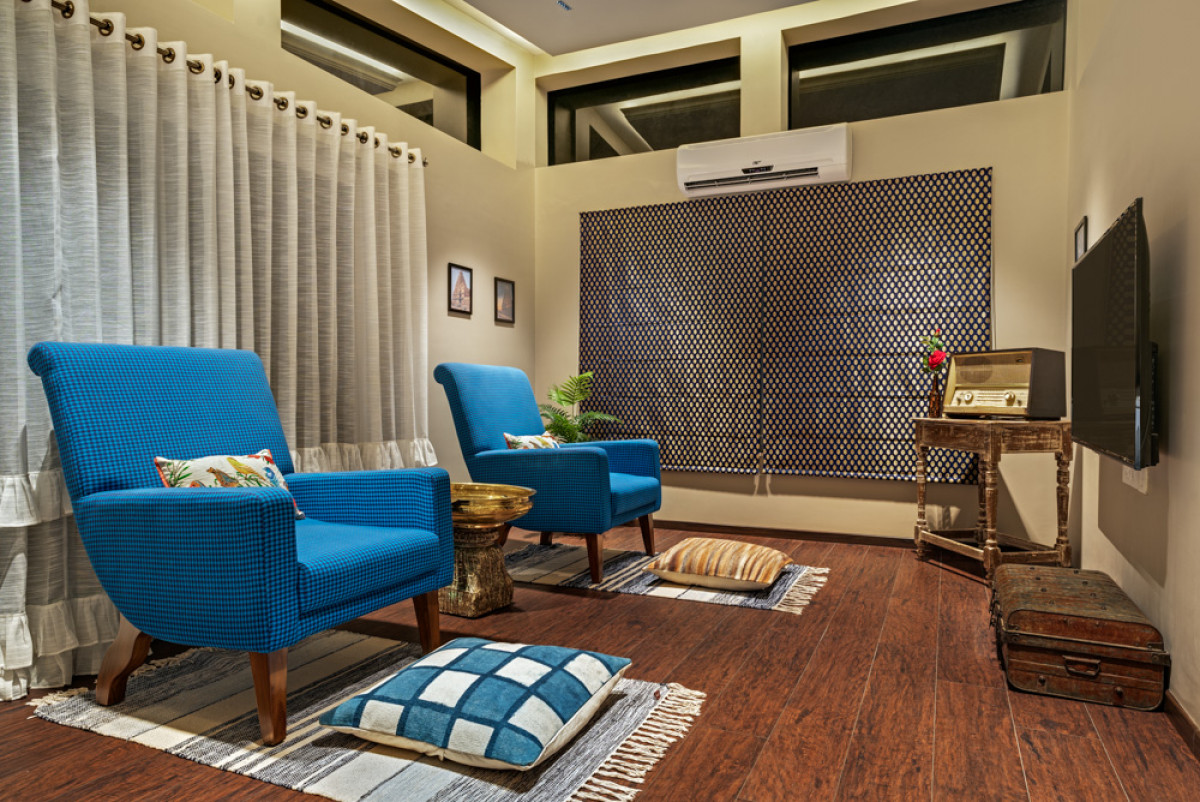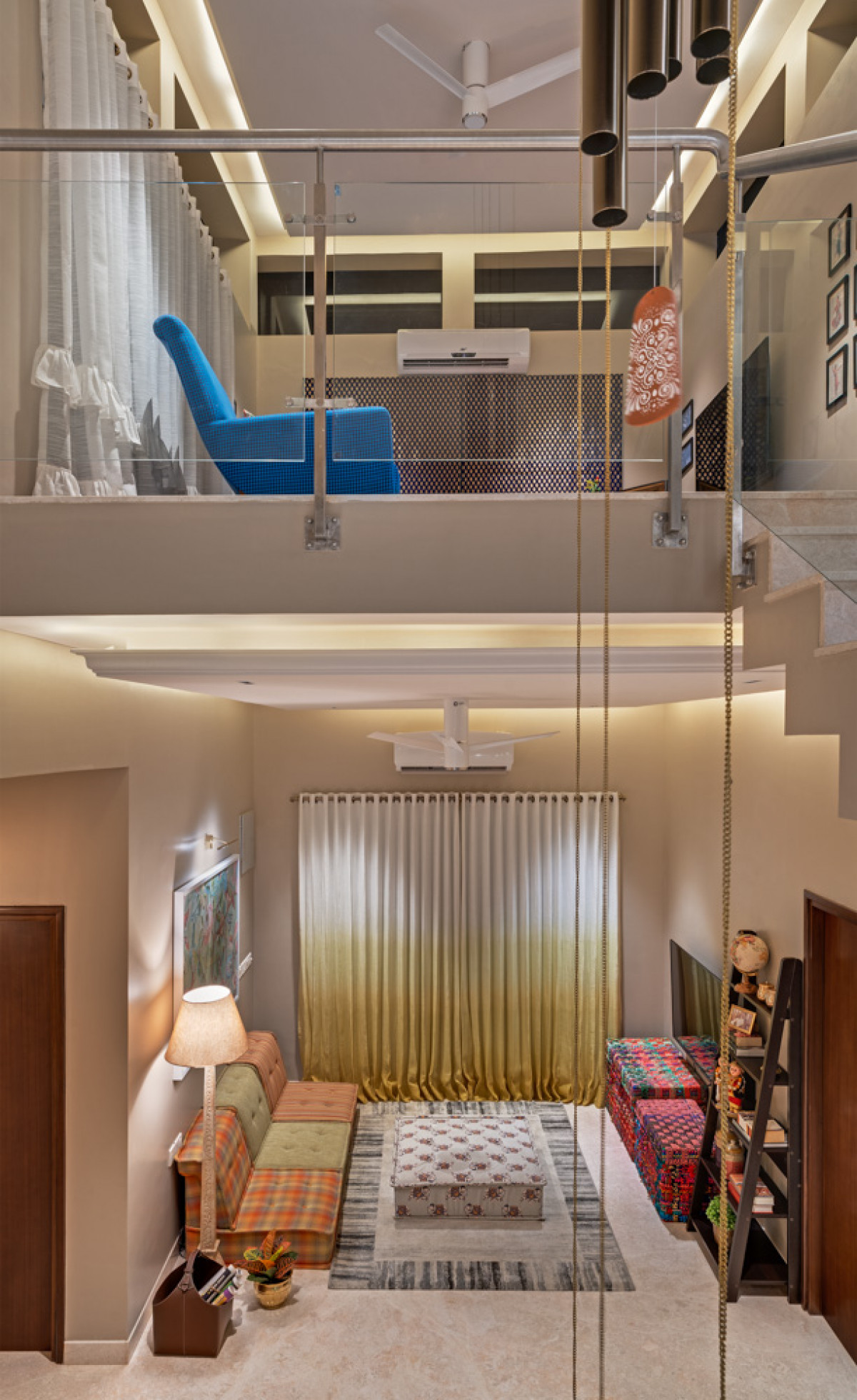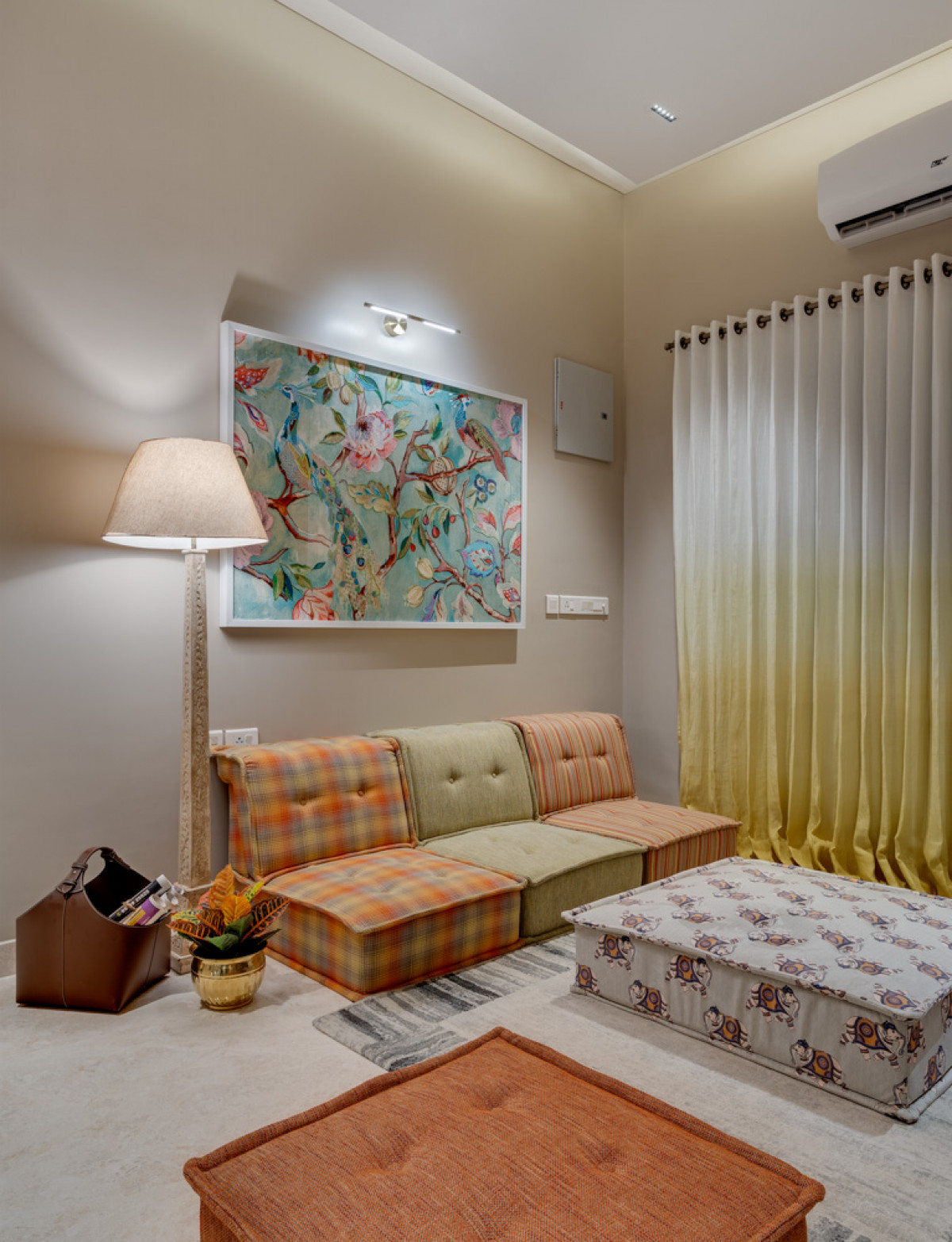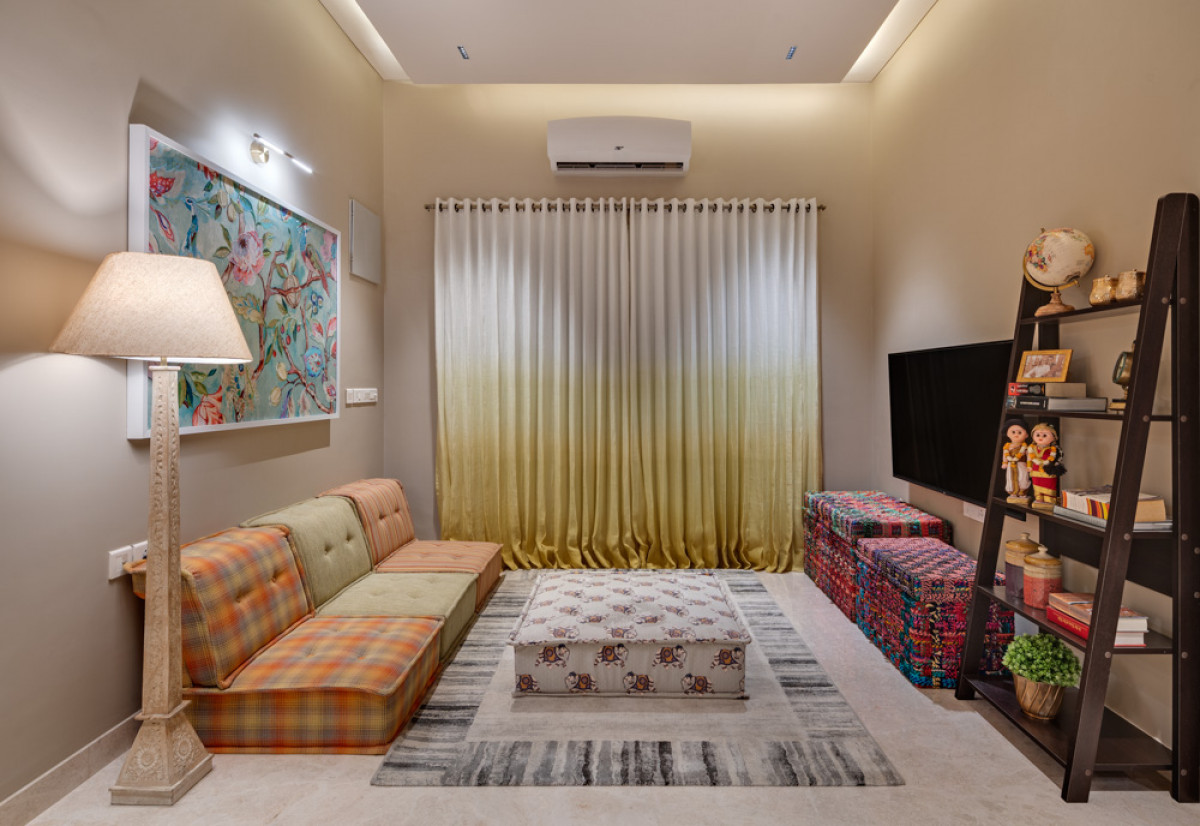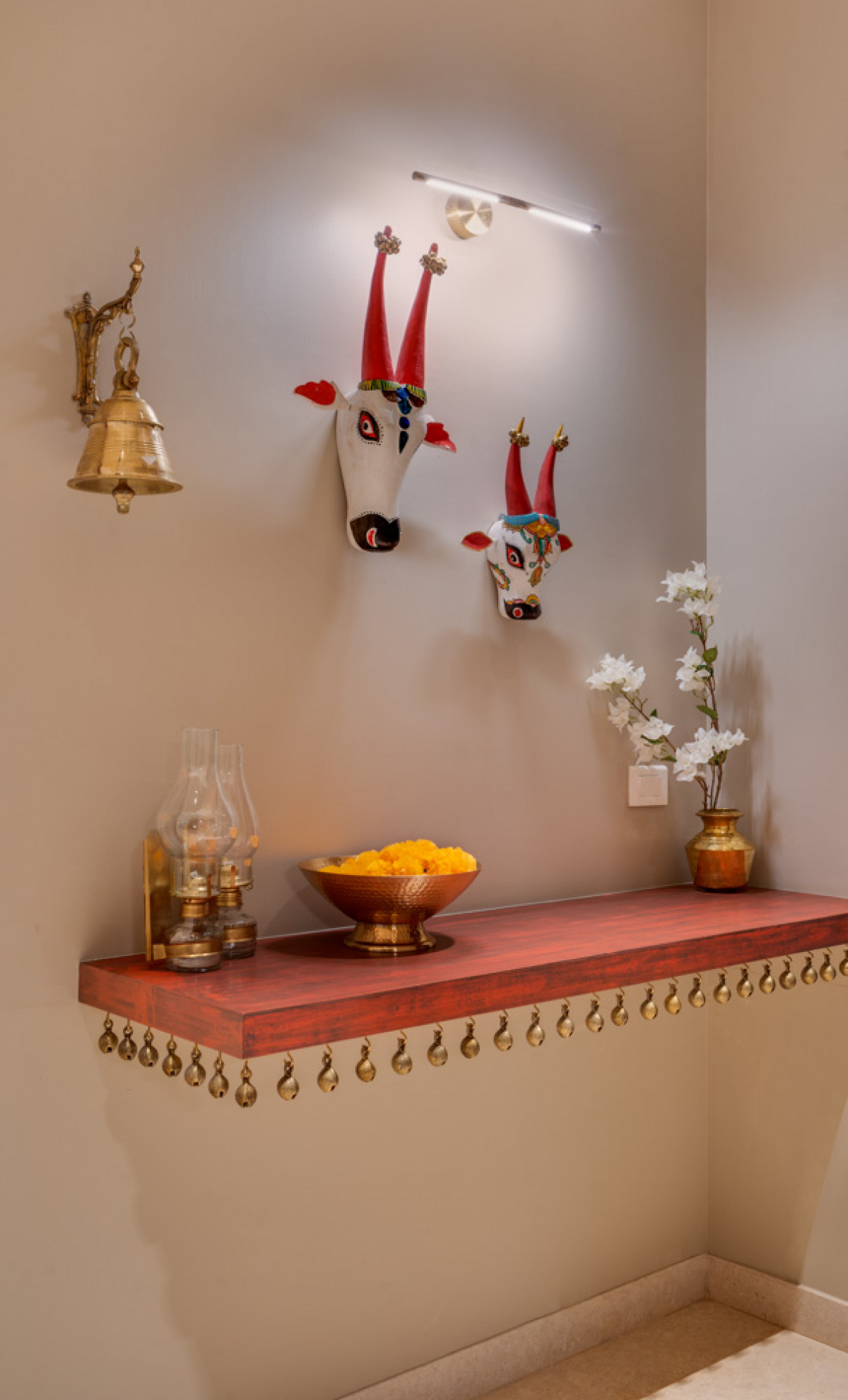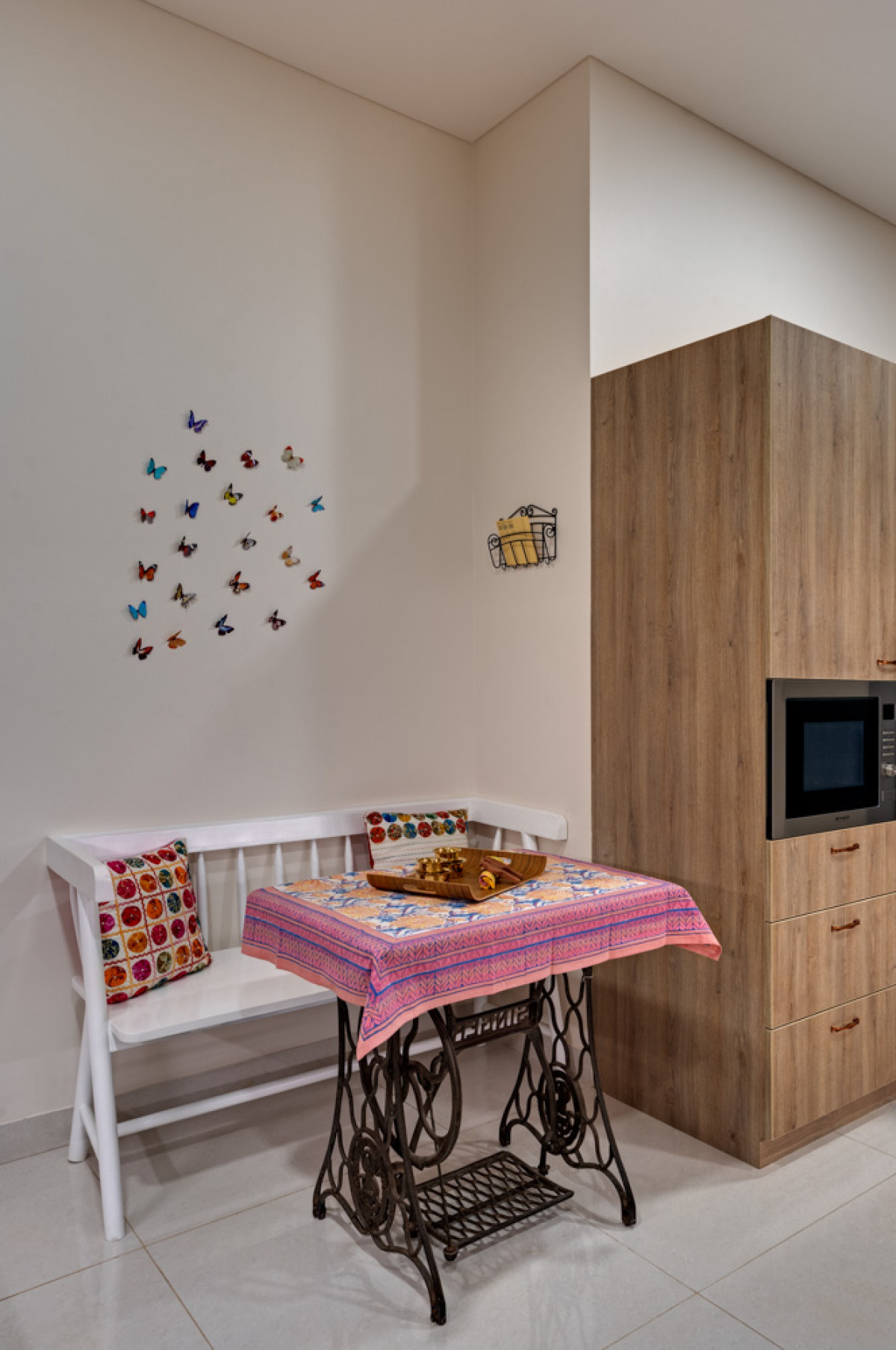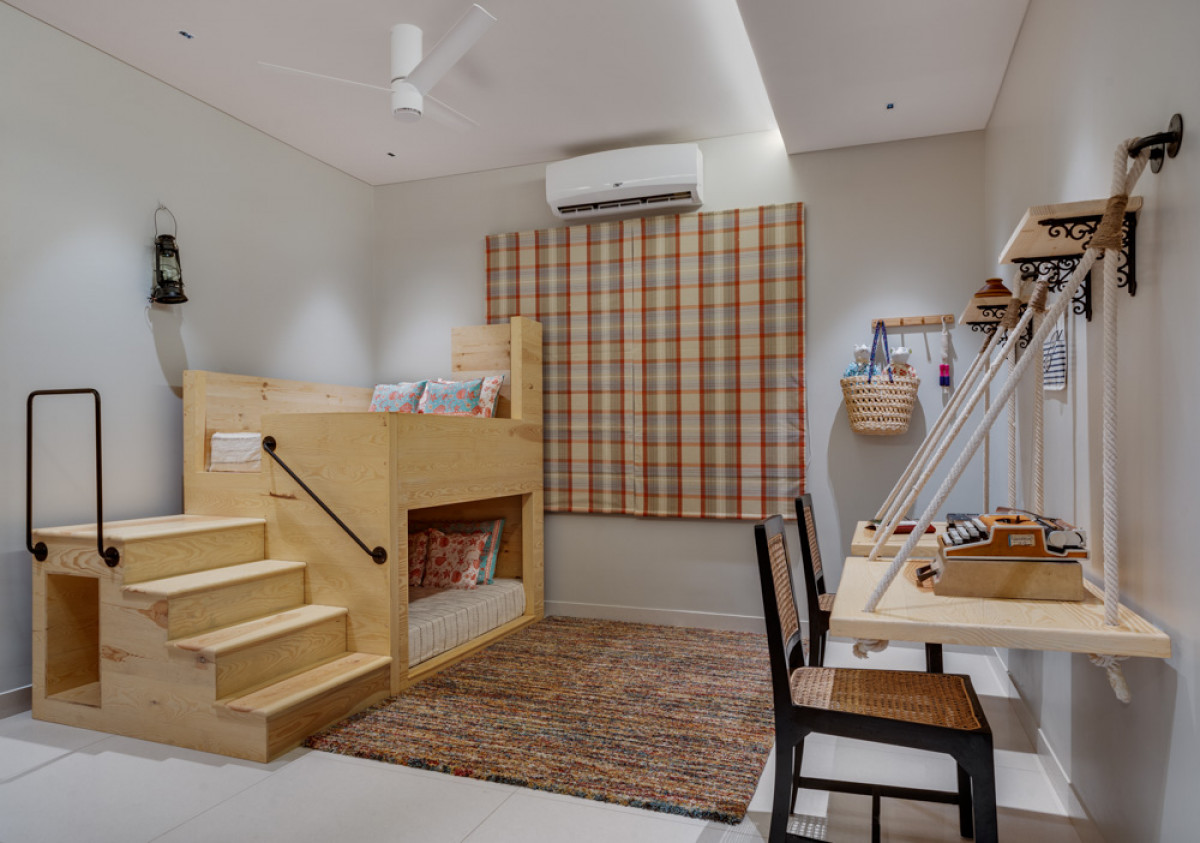 The master bedroom is inspired with the robust vibrance of South India. The floral headboard is set against an exposed herringbone brick-textured wall. The lights, by Jenny Pinto, are made from banana paper (which is so ubiquitous with South India), with a woven cane ottoman.
The commissioned wall art is inspired by bidri style filigree work on brass plates. The daybed/or chill out area, is inspired by Howdah...literally means "bed carried by an elephant" and is inspired by the majesty and pomp of the Mysore Maharajas.
Complete with Mysore Silk cushions, silk two tone blinds, hand painted birds from South India on a plate, these elements lend this room a colourful, unique yet quintessentially Dakshin flavour yet modern with the times."
Location: Bangalore
Firm: Signa Design
Designers: Darshana Patel and Rashmin Perla
Photos by: Shamanth Patil